This website uses cookies to ensure you get the best experience while browsing it. By clicking 'Got It' you're accepting these terms.
Shut California's Fukushima: Diablo Must Go
Sep. 06, 2014 11:02AM EST
Energy

The catastrophe at Fukushima was not an accident. It's unfolding again in California.
The next west coast quake could easily shake the two reactors at Diablo Canyon to rubble.
They are riddled with defects, can't withstand potential seismic shocks from five major nearby fault lines, violate state water quality laws and are vulnerable to tsunamis and fire.
Diablo's owner, Pacific Gas & Electric (PG&E), is in deep legal and financial crisis.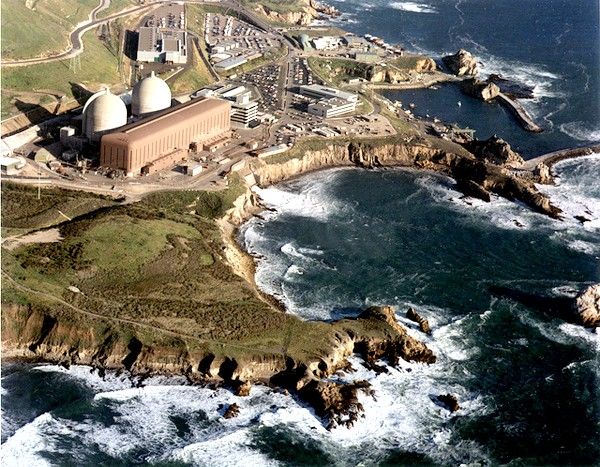 The California Public Utilities Commission (CPUC) has just proposed that PG&E be fined $1.4 billion for a 2010 gas explosion and fire that killed eight people and obliterated a neighborhood in San Bruno. The federal government has announced 28 indictments, meaning the CPUC fine may just be the tip of a very expensive iceberg for PG&E. The San Bruno disaster was caused by pipeline defects about which PG&E had been warned for years, but failed to correct. The fines cover 3,798 separate violations of laws and regulations, both state and federal. PG&E was previously fined $38 million for a 2008 pipeline explosion in Rancho Cordova.
Similar defects remain uncorrected at Diablo Canyon, whose radioactive cloud could span the continental U.S. in four days. Mass citizen action recently shut two coastal reactors at San Onofre. It must do the same at Diablo before the next quake hits.
Ironically, as America's Nuclear Regulatory Commission (NRC) allows Diablo to operate, all 54 reactors in Japan remain shut. Its Nuclear Regulatory Authority has just ordered the Tsuruga reactor to be scrapped because of its vulnerability to earthquakes. Two more elderly reactors at Mihama may also be terminated before year's end.
At Fukushima, Tokyo Electric Power now admits that far more radiation is spewing into the Pacific than previously admitted. The thyroid cancer death rate among children in the area is 40 times normal. So is the still-rising childhood thyroid abnormality rate, a terrifying re-run of downwind Chernobyl.
Tepco has begun paying compensation to local suicide victims, including the widower of a woman who doused herself with kerosene before burning herself alive.
All of it predictable.
For decades Japanese citizens warned Tepco not to build reactors in an earthquake/tsunami zone. The company repeatedly ignored safety warnings and tolerated known defects that worsened the disaster.
Diablo Canyon's twin reactors sit eight miles west of San Luis Obispo, between Los Angeles and San Francisco, surrounded by earthquake faults.
The Hosgri, three miles offshore, was found as the reactors were being built. Design specifications were never fully altered to account for it. Nor have they been upgraded for the newly-found Los Osos, San Luis Bay and Shoreline faults.  The Shoreline lies just 650 yard from Diablo's cores.
The massive San Andreas fault is just 45 miles away, about half as far as was the March 11, 2011, Richter-9.0 epicenter from Fukushima.
A shock that size from any of the fault lines near Diablo could reduce it to a seething pile of radioactive hell, far deadlier than Fukushima. Prevailing winds could blanket virtually all of North America with its deadly fallout.
The nuclear industry would immediately deny all health impacts. It would blame "unpredictable" God and nature.
But a 42-page report from NRC inspector Dr. Michael Peck says new fault line discoveries challenge Diablo's "presumption of nuclear safety."
Buried by the NRC for at least a year, it was released by Friends of the Earth and reported on by the Associated Press and the great enviro-journalist Karl Grossman, as well as by the Nuclear Information & Resource Service and Beyond Nuclear.
Peck has a doctorate in nuclear engineering and was Diablo's chief on-site inspector for five years. He's now a senior instructor at the NRC's Technical Training Center in Tennessee. His status as a current NRC employee makes such a critical report highly unusual—and alarming.
Nuclear engineer Arnie Gundersen has warned about sea-level intake pipes like those at Diablo. When the tsunami struck Fukushima, he writes, "The cooling equipment along the shoreline was turned into a scrap yard of twisted metal."
Then there is fire.
Diablo Canyon, writes David Lochbaum of the Union of Concerned Scientists, "has never, ever complied with fire safety regulations, not even for a second by mistake."
"The one-two punch of earthquake/tsunami caused Fukushima," Lochbaum wrote in an email to me.
"A one-two punch of earthquake/fire could cause Diablo Canyon."
But, says Lochbaum, "It can't be an accident. Not when the company and its alleged regulator both know that the plant does not met earthquake and fire safety regulations.
"That cannot cause an accident. Criminal negligence perhaps. At least malicious mayhem. But not an accident."
More than 10,000 people were arrested trying to stop Diablo in the 1970s and '80s. During the delays they caused, PG&E found major errors in reading key blueprints involving some of Diablo's most critical equipment.
Damage is still being tallied from California's Aug. 25 Napa Valley quake. The 1994 Northridge quake killed 57 people, injured roughly 5,000. The Loma Prieta quake during the 1989 World Series killed 63 people, injured more than 3,700. The infamous 1906 San Francisco quake leveled the city and killed thousands.
New shocks at Diablo Canyon could dwarf all those numbers—and Fukushima's.
Tens of millions of Americans would be irradiated.  Our continent's eco-systems would be poisoned.  Our nation's economy would be gutted.
But as at San Bruno, there would be no excuses.
Harvey Wasserman wrote SOLARTOPIA!  OUR GREEN-POWERED EARTH and editswww.nukefree.org.  He was arrested at Diablo Canyon in 1984, and is likely to be back soon. Listen to Wasserman's recent radio discussion of Diablo with David Lochbaum and Rochelle Becker.
YOU ALSO MIGHT LIKE
Thyroid Cancer in Young People Surge in Fukushima Since Nuclear Meltdown
The Slow Death of Nuclear Power and the Rise of Renewables
Fukushima's Children are Dying
EcoWatch Daily Newsletter
It was early in the morning last Thursday, and Jonathan Butler was standing on the Fred Hartman Bridge, helping 11 fellow Greenpeace activists rappel down and suspend themselves over the Houston Ship Channel. The protesters dangled in the air most of the day, shutting down a part of one of the country's largest ports for oil.
By C.J. Polychroniou
Climate change is by far the most serious crisis facing the world today. At stake is the future of civilization as we know it. Yet, both public awareness and government action lag way behind what's needed to avert a climate change catastrophe. In the interview below, Noam Chomsky and Robert Pollin discuss the challenges ahead and what needs to be done.
Food manufacturer General Mills issued a voluntary recall of more than 600,000 pounds, or about 120,000 bags, of Gold Medal Unbleached All Purpose Flour this week after a sample tested positive for a bacteria strain known to cause illness.
Imelda flooded highway 69 North in Houston Thursday. Thomas B. Shea / Getty Images
Extreme weather events supercharged by climate change in 2012 led to nearly 1,000 more deaths, more than 20,000 additional hospitalizations, and cost the U.S. healthcare system $10 billion, a new report finds.
Giant sequoia trees at Sequoia National Park, California. lucky-photographer / iStock / Getty Images Plus
A Bay Area conservation group struck a deal to buy and to protect the world's largest remaining privately owned sequoia forest for $15.6 million. Now it needs to raise the money, according to CNN.
This aerial view shows the Ogasayama Sports Park Ecopa Stadium, one of the venues for 2019 Rugby World Cup. MARTIN BUREAU / AFP / Getty Images
The Rugby World Cup starts Friday in Japan where Pacific Island teams from Samoa, Fiji and Tonga will face off against teams from industrialized nations. However, a new report from a UK-based NGO says that when the teams gather for the opening ceremony on Friday night and listen to the theme song "World In Union," the hypocrisy of climate injustice will take center stage.
Vera_Petrunina / iStock / Getty Images Plus
By Wudan Yan
In June, New York Times journalist Andy Newman wrote an article titled, "If seeing the world helps ruin it, should we stay home?" In it, he raised the question of whether or not travel by plane, boat, or car—all of which contribute to climate change, rising sea levels, and melting glaciers—might pose a moral challenge to the responsibility that each of us has to not exacerbate the already catastrophic consequences of climate change. The premise of Newman's piece rests on his assertion that traveling "somewhere far away… is the biggest single action a private citizen can take to worsen climate change."