This website uses cookies to ensure you get the best experience while browsing it. By clicking 'Got It' you're accepting these terms.
Should You Go Gluten-Free?
Jan. 23, 2015 12:07PM EST
Food
Undoubtedly you've heard someone in your circle of friends and acquaintances announce that they are now "gluten-free." Sometimes they'll claim they have an "intolerance" for gluten. Others will vaguely insist they feel better when they swear off the gluten and say that their health has improved since they've done so.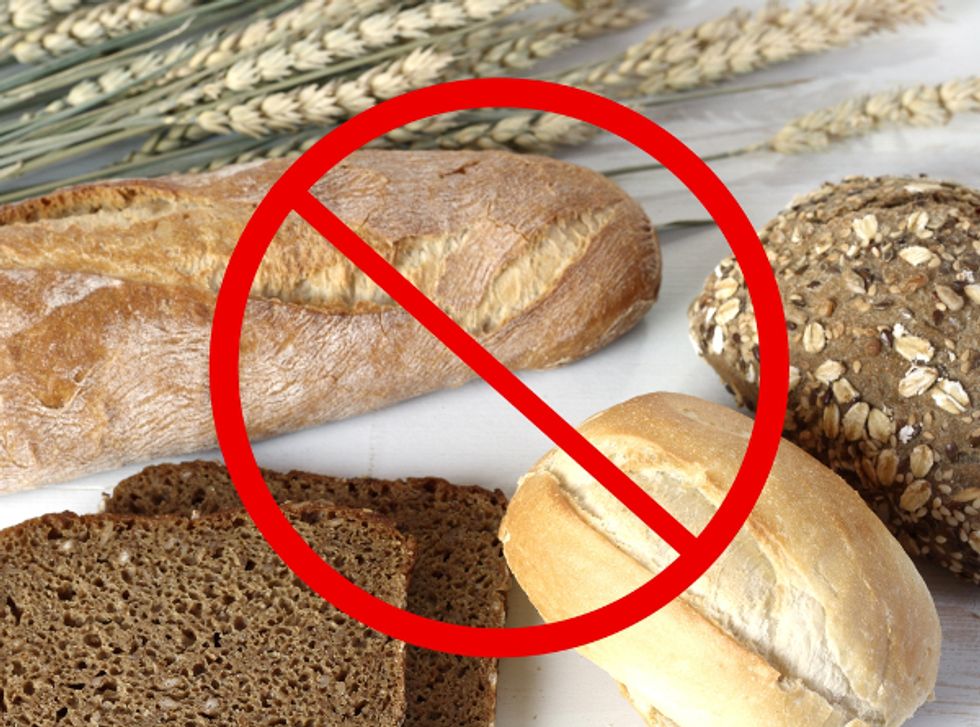 Photo credit: Shutterstock
There's no question that the gluten-free trend is growing. In last five years, sales of gluten-free products have increased 34 percent annually, heading for $1 billion in annual sales. Many more gluten-free options have popped up in the supermarket and menus in health-minded restaurant increasingly list gluten-free choices along with vegetarian and vegan ones.
So what is gluten and is it really something to be avoided as much as possible like high-fructose corn syrup or the mysterious "flavor" additive found in too many foods?
First of all, it's not some added or artificial compound. Gluten is a protein found in grains like wheat, barley and rye. You've probably heard of Celiac disease, which is not a wheat allergy, nor is it a gluten allergy. Celiac disease is an autoimmune disorder triggered by eating gluten.
The idea that there is widespread "gluten intolerance" occurring in people without celiac disease has been called into question. It may exist but the degree to which it does is unclear, as is the value for the general population of going gluten-free. Dr. Joseph Murray of the Mayo Clinic thinks many who have a bad reaction to foods containing gluten may actually have an undiagnosed form of celiac disease.
"There are a lot of people on a gluten-free diet, and it's not clear what the medical need for that is," says Murray. "It is important if someone thinks they might have celiac disease that they be tested first before they go on the diet."
As with any diet, gluten-free has been shopped around as a health and weight-loss panacea in bestselling books, creating the perception that avoiding gluten is somehow a more virtuous way of eating.
Much of what these books promote is dubious. Simply removing gluten from your diet is unlikely to result in weight loss without changing other dietary habits and getting more exercise. There's nothing preventing a gluten-free product from being high in sugar, salt and fats although certainly not all are.
In addition, a gluten-free diet can easily become deficient in fiber as well as the vitamins and minerals commonly found in wheat-based food. Some gluten-free foods are fortified to make up for this, and there are specific foods, such as quinoa, millet and amaranth, that can be eaten to provide these nutrients. But that requires gluten-free eaters to take the additional step of seeking those out and making sure they are included in their diet.
Gluten is also really hard to avoid. While some sources like bread are obvious, others are not. It's widely used as a thickener in products like salad dressings, sauces, soups and gravies. And, since malt contains gluten, all your favorite beers will be forbidden, and you'll have to to track down that special gluten-free beer. Is it really worth it?
Most experts say no. While there may be a small population without celiac disease that has a gluten insensitivity, it's likely that most of your friends who are boring guests at parties with talk of their newfound gluten-free health are making it up, having convinced themselves that jumping through unnecessary dietary hoops has somehow been beneficial.
There is one upside though. The huge increase in the number of gluten-free products available has made life much easier for those with celiac disease. So even if your gluten-free diet is nothing but an affectation—and it probably is—they have reason to be grateful.
YOU MIGHT ALSO LIKE
8 Ways to Tap Into the Superfood Powers of Ancient Grains
EcoWatch Daily Newsletter
A new report spotlights a U.N. estimate that at least 275 million people rely on healthy coral reefs. A sea turtle near the Heron Island in the Great Barrier Reef is seen above. THE OCEAN AGENCY / XL CATLIN SEAVIEW SURVEY
In a new report about how the world's coral reefs face "the combined threats of climate change, pollution, and overfishing" — endangering the future of marine biodiversity — a London-based nonprofit calls for greater global efforts to end the climate crisis and ensure the survival of these vital underwater ecosystems.
Half of the extracted resources used were sand, clay, gravel and cement, seen above, for building, along with the other minerals that produce fertilizer. Cavan Images / Cavan / Getty Images
The world is using up more and more resources and global recycling is falling. That's the grim takeaway from a new report by the Circle Economy think tank, which found that the world used up more than 110 billion tons, or 100.6 billion metric tons, of natural resources, as Agence France-Presse (AFP) reported.
By Gero Rueter
Heating with coal, oil and natural gas accounts for around a quarter of global greenhouse gas emissions. But that's something we can change, says Wolfgang Feist, founder of the Passive House Institute in the western German city of Darmstadt.

By George Citroner
Recent research finds that official government figures may be underestimating drug deaths by half.
Researchers estimate that 142,000 people died due to drug use in 2016.
Drug use decreases life expectancy after age 15 by 1.4 years for men and by just under 1 year for women, on average.
Government records may be severely underreporting how many Americans die from drug use, according to a new study by researchers from the University of Pennsylvania and Georgetown University.
Water coolers in front of shut-off water fountains at Center School in Stow, MA on Sept. 4, 2019 after elevated levels of PFAS were found in the water. David L. Ryan / The Boston Globe via Getty Images
In a new nationwide assessment of drinking water systems, the Environmental Working Group found that toxic fluorinated chemicals known as PFAS are far more prevalent than previously thought.