This website uses cookies to ensure you get the best experience while browsing it. By clicking 'Got It' you're accepting these terms.
Should You Go Gluten-Free?
Jan. 23, 2015 12:07PM EST
Food
Undoubtedly you've heard someone in your circle of friends and acquaintances announce that they are now "gluten-free." Sometimes they'll claim they have an "intolerance" for gluten. Others will vaguely insist they feel better when they swear off the gluten and say that their health has improved since they've done so.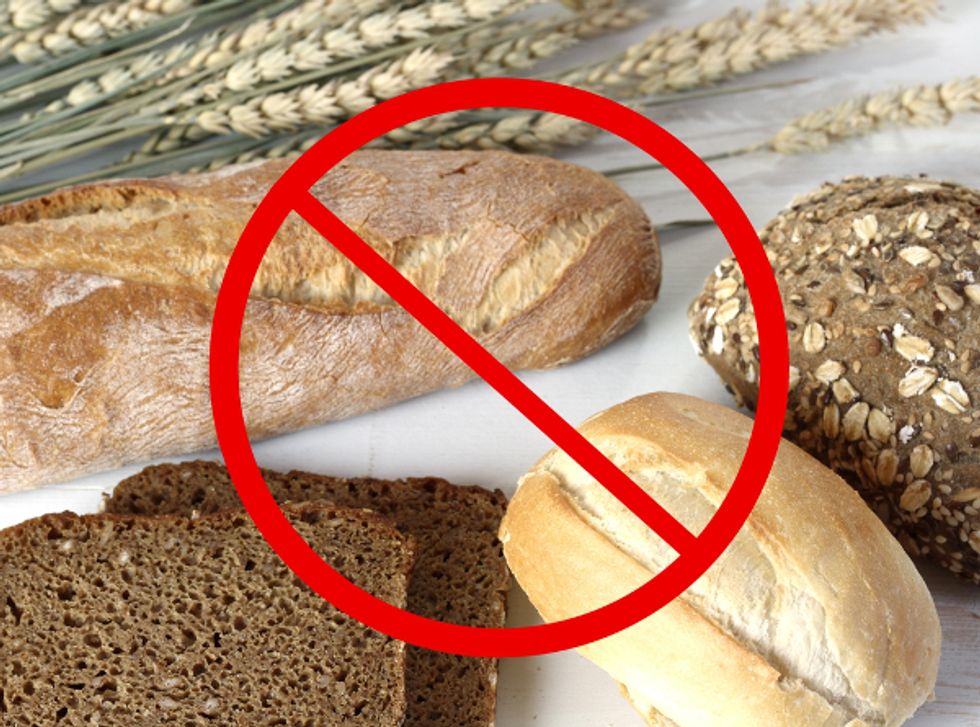 Photo credit: Shutterstock
There's no question that the gluten-free trend is growing. In last five years, sales of gluten-free products have increased 34 percent annually, heading for $1 billion in annual sales. Many more gluten-free options have popped up in the supermarket and menus in health-minded restaurant increasingly list gluten-free choices along with vegetarian and vegan ones.
So what is gluten and is it really something to be avoided as much as possible like high-fructose corn syrup or the mysterious "flavor" additive found in too many foods?
First of all, it's not some added or artificial compound. Gluten is a protein found in grains like wheat, barley and rye. You've probably heard of Celiac disease, which is not a wheat allergy, nor is it a gluten allergy. Celiac disease is an autoimmune disorder triggered by eating gluten.
The idea that there is widespread "gluten intolerance" occurring in people without celiac disease has been called into question. It may exist but the degree to which it does is unclear, as is the value for the general population of going gluten-free. Dr. Joseph Murray of the Mayo Clinic thinks many who have a bad reaction to foods containing gluten may actually have an undiagnosed form of celiac disease.
"There are a lot of people on a gluten-free diet, and it's not clear what the medical need for that is," says Murray. "It is important if someone thinks they might have celiac disease that they be tested first before they go on the diet."
As with any diet, gluten-free has been shopped around as a health and weight-loss panacea in bestselling books, creating the perception that avoiding gluten is somehow a more virtuous way of eating.
Much of what these books promote is dubious. Simply removing gluten from your diet is unlikely to result in weight loss without changing other dietary habits and getting more exercise. There's nothing preventing a gluten-free product from being high in sugar, salt and fats although certainly not all are.
In addition, a gluten-free diet can easily become deficient in fiber as well as the vitamins and minerals commonly found in wheat-based food. Some gluten-free foods are fortified to make up for this, and there are specific foods, such as quinoa, millet and amaranth, that can be eaten to provide these nutrients. But that requires gluten-free eaters to take the additional step of seeking those out and making sure they are included in their diet.
Gluten is also really hard to avoid. While some sources like bread are obvious, others are not. It's widely used as a thickener in products like salad dressings, sauces, soups and gravies. And, since malt contains gluten, all your favorite beers will be forbidden, and you'll have to to track down that special gluten-free beer. Is it really worth it?
Most experts say no. While there may be a small population without celiac disease that has a gluten insensitivity, it's likely that most of your friends who are boring guests at parties with talk of their newfound gluten-free health are making it up, having convinced themselves that jumping through unnecessary dietary hoops has somehow been beneficial.
There is one upside though. The huge increase in the number of gluten-free products available has made life much easier for those with celiac disease. So even if your gluten-free diet is nothing but an affectation—and it probably is—they have reason to be grateful.
YOU MIGHT ALSO LIKE
8 Ways to Tap Into the Superfood Powers of Ancient Grains
EcoWatch Daily Newsletter
The Opera House is seen with smoke haze which enveloped Sydney Harbor on Dec. 10 in Sydney, Australia. Smoke haze hangs over the city as the New South Wales fire danger risk is raised from 'very high' to 'severe'. James D. Morgan / Getty Images
The brushfires raging through New South Wales have shrouded Australia's largest city in a blanket of smoke that pushed the air quality index 12 times worse than the hazardous threshold, according to the Australia Broadcast Corporation (ABC).
People walk across the bridge near Little Raven Court in downtown Denver. Younger Americans increasingly prefer to live in walkable neighborhoods. Helen H. Richardson / The Denver Post via Getty Images
By David B. Goldstein
Energy efficiency is the cornerstone of any country's plan to fight the climate crisis. It is the cheapest option available, and one that as often as not comes along with other benefits, such as job creation, comfort and compatibility with other key solutions such as renewable energy. This has been recognized by the International Energy Agency (IEA) for at least a decade.
Activists from Extinction Rebellion New York City engaged in nonviolent direct action to confront climate change outside City Hall on April 17, 2019. Erik McGregor / Pacific Press / LightRocket via Getty Images
By Andrea Germanos

Over 500 groups on Monday rolled out an an action plan for the next president's first days of office to address the climate emergency and set the nation on a transformative path towards zero emissions and a just transition in their first days in office.

The Ladakh region of India, pictured above, is a part of the Himalayan mountain region of the upper Indus Valley which is the most vulnerable water tower, according to researchers. Suttipong Sutiratanachai / Moment / Getty Images
Jet stream triggered heat waves could threaten food production in several important breadbaskets, including central North America.
Carl Wycoff /
CC BY 2.0
Researchers have pinpointed a previously underexamined threat to global food production, and they warn it will only get worse as the climate crisis intensifies.