This website uses cookies to ensure you get the best experience while browsing it. By clicking 'Got It' you're accepting these terms.
Shocking GMO Ingredient Found in Baby Food
Sep. 16, 2015 12:06PM EST
A shocking new report released Tuesday by the organization GMO Free USA found that Gerber's food product known as "Graduates Lil' Crunchies" contain Roundup Ready corn—a type of genetically-modified corn that actually produces insecticides.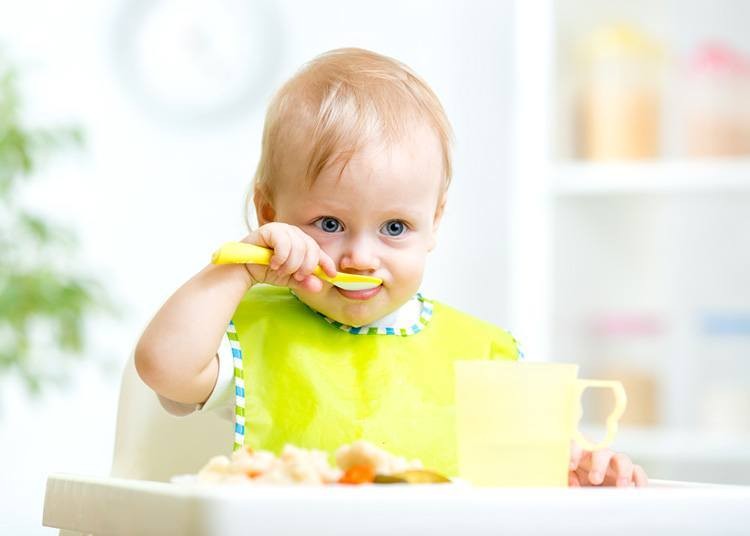 One hundred percent of the corn in the Lil' Crunchies Veggie Dip was GMO. Photo credit: Shutterstock
According to GMO Free USA:
"We sent a package of Gerber Graduates Lil' Crunchies Veggie Dip Baked Whole Grain Corn Snack to a certified lab to test for the presence of GMO material. The quantitative PCR test verified, by DNA analysis, that 100 percent of the corn in the Lil' Crunchies Veggie Dip was GMO. All of the corn has been genetically-engineered to be herbicide tolerant (Roundup Ready) and the corn contained DNA sequences known to be present in Bt insecticide-producing GMO corn."
PCR is short for polymerase chain reaction, which is a method of analyzing genetic material.
The organization adds that Bt (Bacillus thuringiensis) corn "produces insecticidal toxins from inside every cell of the plant." In other words, these pesticides cannot be washed off the plant. Little testing has ever been done on Bt corn's capacity to continue producing insecticides once eaten, but studies suggest that it might.
According to research published in the Archives of Environmental Contamination and Toxicology, scientists found that the genetically-modified corn was linked to liver and kidney damage in animals.
In an in vitro study on human cells published in the Journal of Applied Toxicology, scientists found that the corn may be toxic to human cells. In this study, the researchers found that Roundup killed cells or tissues or caused the cells to kill themselves from 50 parts per million, which the scientists indicate is "far below agricultural dilutions" used in the growing of the genetically-modified corn.
Further research in the Journal of American Science confirmed the liver and kidney damage found in other studies and also found that animals fed a partial diet of genetically-modified corn had male reproductive organ damage, spleen damage and damage to the intestines. The scientists added that "the risk of genetically modified crops cannot be ignored and deserves further investigation."
While scientists continue to recommend further testing, the U.S. Food and Drug Administration (FDA), Environmental Protection Agency (EPA) and the U.S. Department of Agriculture (USDA) have all allowed Bt corn to be commercialized without any human safety tests. The same is true of the respective Canadian agencies Health Canada, Environment Canada and Agriculture and Agri-Food Canada.
Industry continues to cite the genetically-modified corn as safe, claiming that it is broken down before or during consumption. Yet, Canadian research by scientists at the University of Sherbrooke, Quebec, published a study in the medical journal Reproductive Toxicology that found GMO proteins circulating in the bodies of non-pregnant women, pregnant women and the blood supply to fetuses.
YOU MIGHT ALSO LIKE
America's Largest Fast Food Chains Earn Failing Grade for Antibiotic Use
Monsanto's Tobacco Files: University Scientists Caught Conspiring With Biotech Industry to Manipulate Public Opinion on GMOs
California Becomes First State to Label Monsanto's Roundup as a Carcinogen
Plus, learn if there's one that's best for your health.
Catherine Falls Commercial / Moment / Getty Images
An invasive Amynthas worm, also known as a crazy snake worm, Asian jumping worm and Alabama jumper Tom Potterfield / Flickr
By Jason Bittel
My wife and I built a house two years ago on a few acres of woodland outside of Pittsburgh. The backyard is full of maples, poplars, briars and common spicebush. Two-lined salamanders and grumpy-looking crayfish wade among the rocks in the small stream that runs down the edge of the property. Deer, raccoon and opossum tracks appear regularly in the snow and mud. Sometimes, my trail-cam even catches a pair of gray foxes as they slink through the night.
AleksandarNakic / Getty Images
By Kate Murphy
No matter the time of year, there's always a point in each season when my skin decides to cause me issues. While these skin issues can vary, I find the most common issues to be dryness, acne and redness.

David Woodfall / The Image Bank / Getty Images
By Sam Nickerson
The U.S. Environmental Protection Agency (EPA) in April 2018 proposed relaxing standards related to how it assesses the effects of exposure to low levels of toxic chemicals on public health.
Now, correspondence obtained by the LA Times revealed just how deeply involved industry lobbyists and a controversial, industry-funded toxicologist were in drafting the federal agency's proposal to scrap its current, protective approach to regulating toxin exposure.
Steve Irwin poses with a three foot long alligator at the San Francisco Zoo on June 26, 2002. Justin Sullivan / Getty Images
February 22 is the birthday of conservationist and beloved TV personality "Crocodile Hunter" Steve Irwin, who would have been 57 years old today.
Irwin's life was tragically cut short when the barb from a stingray went through his chest while he was filming in 2006, but his legacy of loving and protecting wildlife lives on, most recently in a Google Doodle today honoring his birthday.