'Shadowlands' Photographs Highlight Human Cost of Fukushima Nuclear Disaster
Feb. 20, 2012 10:15AM EST
Energy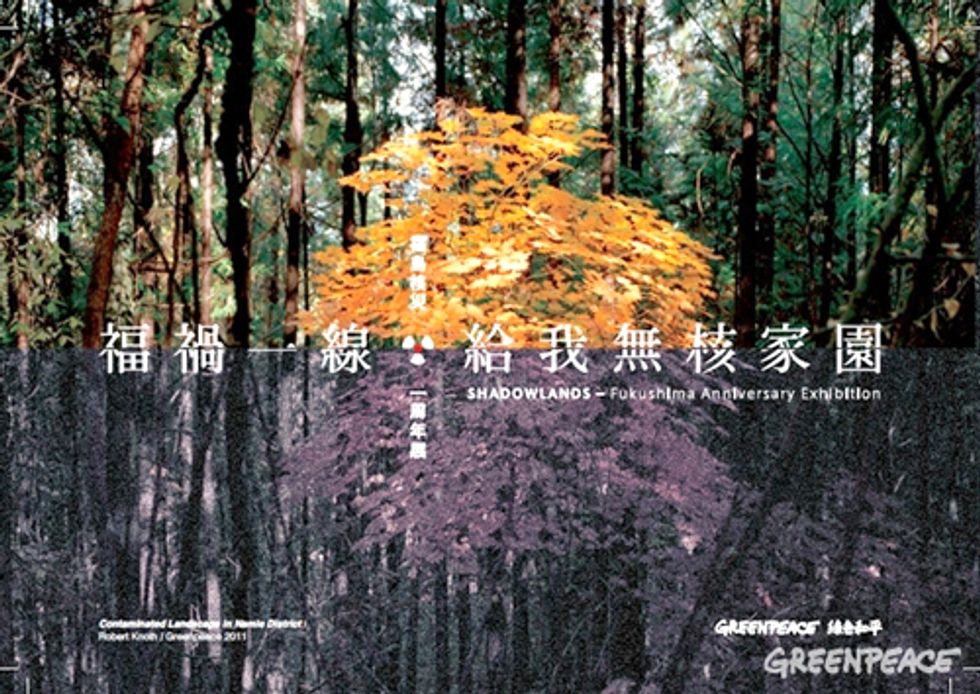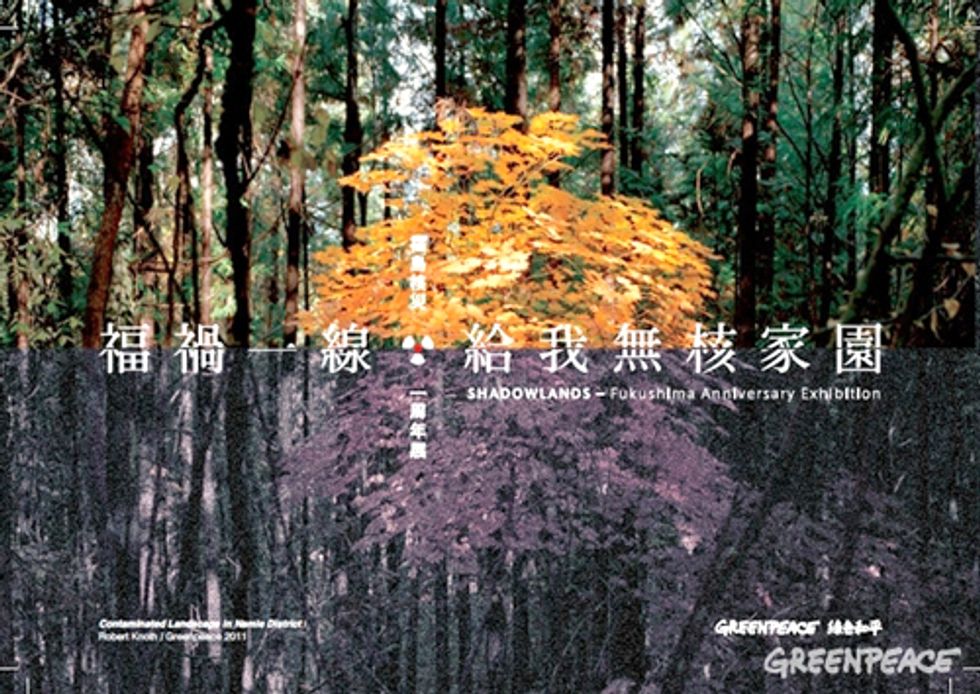 Greenpeace launched 'Shadowlands' on Feb. 20, a presentation of haunting photographs depicting the impacts of the Fukushima nuclear disaster, the plight of people displaced by the crisis, and a warning to others that a serious nuclear accident can happen everywhere there are reactors.
Shadowlands features the work of award-winning photographer Robert Knoth and documentary maker Antoinette de Jong and can be viewed by clicking here. Using social media links and its website, Greenpeace will also collect messages of support for the Japanese people.
"The Fukushima nuclear disaster is having a dramatic impact on the environment and the lives of the people from a wide area around the nuclear plant," said Knoth. "We sought to document this through landscape and portrait photography, as well as interviews with people from the affected region—some of whom may never be able to return to their homes. What we found was a profound sense of loss."
Since the beginning of the crisis on March 11, 2011, Greenpeace radiation specialists have documented the on-going impacts of radiation contamination on the environment, food and seafood to demonstrate that Japanese authorities have consistently underplayed, underestimated and underreported the radiation impacts around Fukushima.
"The underestimation of the disaster by the authorities has exacerbated the suffering of the people of Fukushima," said Junichi Sato, Greenpeace Japan executive director. "Now, the government is rushing to restart reactors against public opinion, and without learning any lessons from Fukushima. We hope our exhibition will give it pause to reflect upon the ramifications of its decisions."
"The Fukushima nuclear disaster happened because the Japanese authorities failed to protect people, instead choosing to protect the nuclear industry. For this reason, people in Japan continue to be exposed to radiation hazards, even a year later. They have not been compensated for all they have lost, and they have not received the support they need to rebuild their lives," said Jan Beránek, head of Greenpeace International's energy campaign. "This reminds us that millions of people living near reactors anywhere in the world are at risk of suffering the same consequences of a major nuclear disaster."
The Shadowlands photos show beautiful landscapes—but something is clearly missing—people. More than 150,000 people had to flee the Fukushima area because of radioactive contamination.
"Nature is already taking over. In the early morning, monkeys look for food on the outskirts of villages, wild boars roam the fields, cranes majestically soar over breath taking scenery, and there is silence," said Knoth.
Greenpeace Japan also launched the first of a series of exhibitions of Knoth's photographs. The Fukushima collaboration by Knoth and De Jong continues their earlier work with Greenpeace on the on-going effects of the Chernobyl nuclear disaster on the Ukrainian people.
Greenpeace is calling on the Japanese government to not restart any nuclear plants and for a global phase out of inherently dangerous nuclear reactors.
For more information, click here.
EcoWatch Daily Newsletter