This website uses cookies to ensure you get the best experience while browsing it. By clicking 'Got It' you're accepting these terms.
Sequester Cuts: How It Will Strain the Economy and Put Americans' Health at Risk
Mar. 04, 2013 09:19AM EST
Energy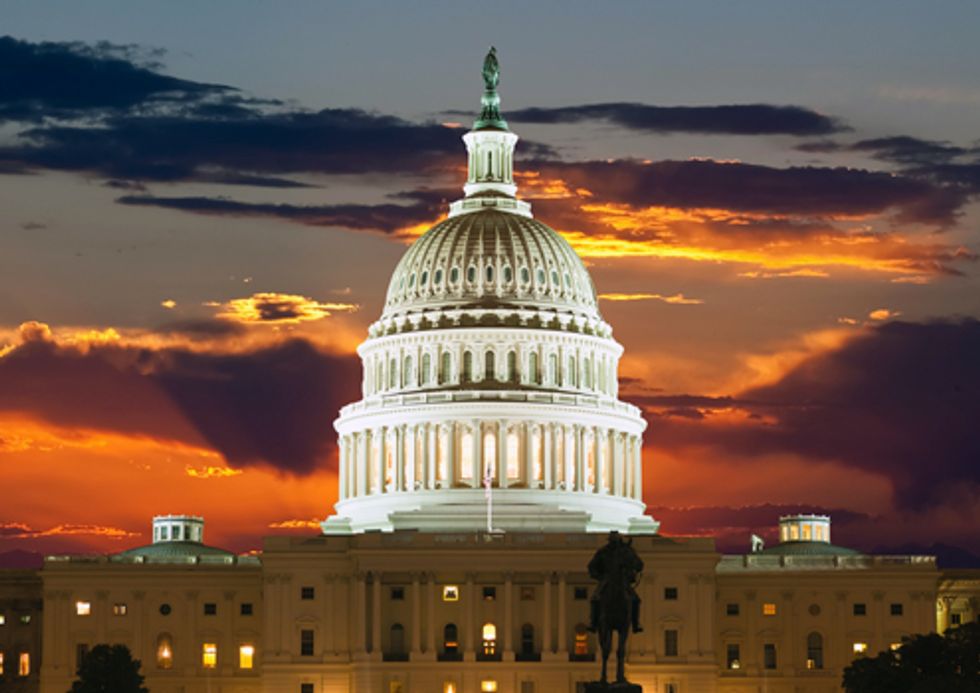 Photo courtesy of Shutterstock
The failure of elected officials in Washington, D.C. to reach a deal on the "sequester" led to an automatic $85 billion cut to the federal budget on March 1. And, unfortunately, environmental initiatives and other projects were the first to be placed on the chopping block.
Environmental programs within the U.S.—everything from wildlife refuges to clean air and water programs—have already been grossly underfunded for years, and the sequester cuts are only going to make things much, much worse for our environment.
One program that was gearing up to be cut less than 24 hours after sequester took effect was the Bureau of Labor Statistics green jobs survey. This program allowed the administration to track the creation and tally of jobs within the clean energy and other "green" sectors, a program that many Republicans in Washington had wanted to cut from day one. 
But those cuts are just the beginning. Energy Secretary Steven Chu said that the mandatory cuts are going to severely hurt investment and research into lightweight automobile construction and fuel cell technology, investments that were aimed at helping increase automobile fuel efficiency and reducing our gasoline consumption. Those programs will now have to wait to receive funding.
Chu said that the cuts the Energy Department is facing would significantly slow down the country's quest to become energy independent, a goal that 64 percent of Americans (from both sides of the political aisle) favor.
Frances Beineke, president of the Natural Resources Defense Council, said that the sequester cuts will force the U.S. Environmental Protection Agency (EPA) to cut back on their air quality monitoring across the U.S., as well as their programs to monitor drinking water. This puts all Americans at risk of breathing polluted air and drinking contaminated water. 
Jobs in the environmental sector will also take a significant hit, as the Department of the Interior is now having to plan job cuts for park rangers in state parks, as well as reduced hours for those who manage to hold onto their jobs.
Never a group to allow an opportunity to bash the EPA slip away, the dirty energy industry-funded Heritage Foundation has used the sequester cuts to highlight how wasteful (and intrusive) the EPA is for American taxpayers:
Heritage experts Jack Spencer, Nicolas Loris and Katie Tubb argue instead for freedom-based reforms, writing that Congress should:
Prohibit the EPA from regulating carbon dioxide, saving families who rely on the 82 percent of the energy used in the U.S. that produce greenhouse gases;
Stop the EPA's regulatory overreach, which is artificially driving the cost of energy higher, harming job creation and providing little to no environmental benefit; and
Repeal the EPA's energy efficiency initiatives, which drive up gas prices and restrict consumer choice.
Such reforms would save taxpayers money by reducing the scope of the EPA's ever-expanding mission, and they would also serve the needs of the economy by lightening the heavy regulatory burden on America's businesses.
The spin from Heritage underscores the severity of the cuts facing the country. Not only will the sequester cuts put a tremendous strain on our economy as a whole, but the health effects that will result from more pollution and less monitoring will become a second wave of economic (and of course, environmental) impacts that should leave us all worried about the future.
EcoWatch Daily Newsletter
Baby orangutan and mother orang utan seen walking in Jakarta, Indonesia. Aprison Photography / Moment / Getty Images
By Tara Lohan
To be a good wildlife photographer, you need an expertly trained eye. But good ears help, too.
Worker spraying toxic pesticides or insecticides on corn plantation. D-Keine / E+ / Getty Images
Poor people in developing countries are far more likely to suffer from exposure to pesticides classified as having high hazard to human health or the environment, according to new data that Unearthed analyzed.
Power to heat, to cool, to drive the world's industries. Renewables can supply it all.
Jason Blackeye / Unsplash
By Paul Brown
Virtually all the world's demand for electricity to run transport and to heat and cool homes and offices, as well as to provide the power demanded by industry, could be met by renewable energy by mid-century.

Phthalates, a group of chemicals used to make plastics more flexible and harder to break, affect health in many ways. Tatyana Tomsickova Photography / Moment / Getty Images
By George Citroner
Exposure to phthalates was associated with autism traits in boys (but not girls) between ages 3 and 4 years, according to a new study.
However, the risk was diminished in women who took folic acid during their pregnancy.
This study is the first to find that folic acid supplements provide a protective effect from phthalates.
Exposure in the womb to a group of endocrine-disrupting chemicals called phthalates was associated with autism traits in boys (but not girls) between ages 3 and 4 years, according to a new study.
A coral and fish community at the Great Barrier Reef, northeast of Port Douglas, Queensland, Australia, on Aug. 28, 2018. Francois Gohier / VWPics / Universal Images Group via Getty Images
Researchers released a sobering study this week showing that all of the world's coral reefs may be lost to the climate crisis by 2100.