This website uses cookies to ensure you get the best experience while browsing it. By clicking 'Got It' you're accepting these terms.


The best of EcoWatch, right in your inbox. Sign up for our email newsletter!
Sequester Cuts: How It Will Strain the Economy and Put Americans' Health at Risk
Mar. 04, 2013 09:19AM EST
Energy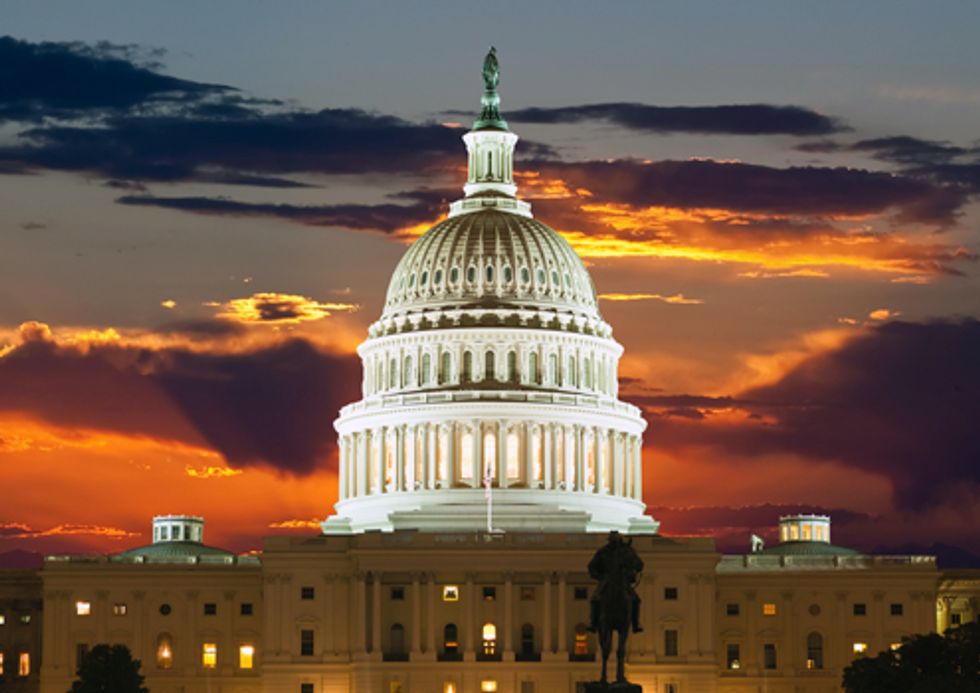 Photo courtesy of Shutterstock
The failure of elected officials in Washington, D.C. to reach a deal on the "sequester" led to an automatic $85 billion cut to the federal budget on March 1. And, unfortunately, environmental initiatives and other projects were the first to be placed on the chopping block.
Environmental programs within the U.S.—everything from wildlife refuges to clean air and water programs—have already been grossly underfunded for years, and the sequester cuts are only going to make things much, much worse for our environment.
One program that was gearing up to be cut less than 24 hours after sequester took effect was the Bureau of Labor Statistics green jobs survey. This program allowed the administration to track the creation and tally of jobs within the clean energy and other "green" sectors, a program that many Republicans in Washington had wanted to cut from day one. 
But those cuts are just the beginning. Energy Secretary Steven Chu said that the mandatory cuts are going to severely hurt investment and research into lightweight automobile construction and fuel cell technology, investments that were aimed at helping increase automobile fuel efficiency and reducing our gasoline consumption. Those programs will now have to wait to receive funding.
Chu said that the cuts the Energy Department is facing would significantly slow down the country's quest to become energy independent, a goal that 64 percent of Americans (from both sides of the political aisle) favor.
Frances Beineke, president of the Natural Resources Defense Council, said that the sequester cuts will force the U.S. Environmental Protection Agency (EPA) to cut back on their air quality monitoring across the U.S., as well as their programs to monitor drinking water. This puts all Americans at risk of breathing polluted air and drinking contaminated water. 
Jobs in the environmental sector will also take a significant hit, as the Department of the Interior is now having to plan job cuts for park rangers in state parks, as well as reduced hours for those who manage to hold onto their jobs.
Never a group to allow an opportunity to bash the EPA slip away, the dirty energy industry-funded Heritage Foundation has used the sequester cuts to highlight how wasteful (and intrusive) the EPA is for American taxpayers:
Heritage experts Jack Spencer, Nicolas Loris and Katie Tubb argue instead for freedom-based reforms, writing that Congress should:
Prohibit the EPA from regulating carbon dioxide, saving families who rely on the 82 percent of the energy used in the U.S. that produce greenhouse gases;
Stop the EPA's regulatory overreach, which is artificially driving the cost of energy higher, harming job creation and providing little to no environmental benefit; and
Repeal the EPA's energy efficiency initiatives, which drive up gas prices and restrict consumer choice.
Such reforms would save taxpayers money by reducing the scope of the EPA's ever-expanding mission, and they would also serve the needs of the economy by lightening the heavy regulatory burden on America's businesses.
The spin from Heritage underscores the severity of the cuts facing the country. Not only will the sequester cuts put a tremendous strain on our economy as a whole, but the health effects that will result from more pollution and less monitoring will become a second wave of economic (and of course, environmental) impacts that should leave us all worried about the future.
EcoWatch Daily Newsletter
Pexels
By Danielle Nierenberg and Katherine Walla
As the holiday season ramps up for many across the world, Food Tank is highlighting 15 children's books that will introduce young eaters, growers and innovators to the world of food and agriculture. Authors and organizations are working to show children the importance — and fun — of eating healthy, nutritious and delicious food, growing their own produce, and giving food to others in need.
Pixabay
Purple cabbage, also referred to as red cabbage, belongs to the Brassica genus of plants. This group includes nutrient-dense vegetables, such as broccoli, Brussels sprouts, and kale.
Pexels
By Lauren Wolahan
For the first time ever, the UN is building out a roadmap for curbing carbon pollution from agriculture. To take part in that process, a coalition of U.S. farmers traveled to the UN climate conference in Madrid, Spain this month to make the case for the role that large-scale farming operations, long criticized for their outsized emissions, can play in addressing climate change.
Pexels
In recent years, acai bowls have become one of the most hyped-up health foods on the market.
They're prepared from puréed acai berries — which are fruits grown in Central and South America — and served as a smoothie in a bowl or glass, topped with fruit, nuts, seeds, or granola.
Investing in grid infrastructure would enable utilities to incorporate modern technology, making the grid more resilient and flexible. STRATMAN2 / FLICKR
By Elliott Negin
The Royal Swedish Academy of Sciences' recent decision to award the 2019 Nobel Prize in Chemistry to scientists who developed rechargeable lithium-ion batteries reminded the world just how transformative they have been. Without them, we wouldn't have smartphones or electric cars. But it's their potential to store electricity generated by the sun and the wind at their peak that promises to be even more revolutionary, reducing our dependence on fossil fuels and protecting the planet from the worst consequences of climate change.