This website uses cookies to ensure you get the best experience while browsing it. By clicking 'Got It' you're accepting these terms.
Senior Officials Accused of Skewing Science to Benefit Keystone XL Pipeline
Feb. 06, 2014 11:44AM EST
Managers within the U.S. Fish and Wildlife Service (FWS) overrode their scientific experts to adopt an inaccurate map based upon a flawed model that significantly shrank the range of an endangered species, according to agency investigative reports released today by Public Employees for Environmental Responsibility (PEER). The managers not only retaliated against scientists who voiced objections but rushed into publication of a bogus scientific journal article to cover their tracks.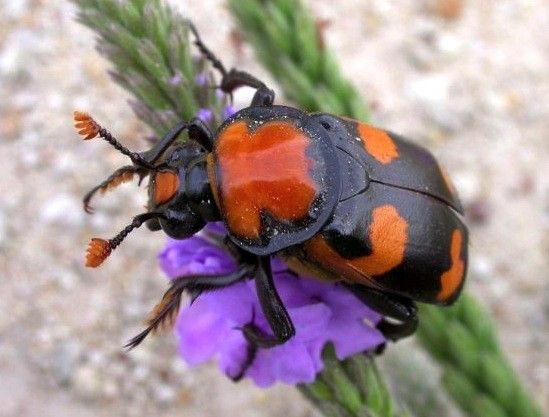 The American burying beetle (ABB), a critically endangered species, has seen its range dwindle from 35 states to the plains of South Dakota, Arkansas, Nebraska and Oklahoma —areas in the proposed path for the $5.3 billion Keystone XL oil pipeline.
Based on complaints from FWS scientists, specially convened Scientific Integrity Review Panels found two "high-level" officials guilty of scientific misconduct. The panels found that Dixie Porter, supervisor of the FWS Oklahoma Ecological services field office in Tulsa, OK, and Luke Bell, FWS Branch Chief for Threatened and Endangered Species and Contaminants:
Adopted flawed models that dramatically shrunk the known range of the ABB
Compounded their misconduct by improperly rushing an article into publication that both "knowingly impeded" the original panel investigation and also would "further degrade the endangered status of the ABB.…" Despite this finding, FWS has yet retract the paper.
Retaliated against line scientists who objected, including imposition of "several staff suspensions." 
This is the first time an Interior agency has upheld a scientific misconduct complaint under its relatively new Scientific Integrity policies. Yet FWS refused to release the reports to PEER under the Freedom of Information Act. PEER obtained them by filing an appeal with Interior's Office of Solicitor, the administrative step before a lawsuit, and the solicitor ordered release of redacted versions of the reports.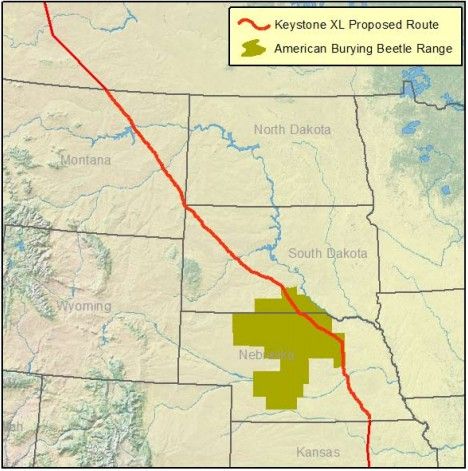 "As outrageous as the misconduct in this case was, it is not an isolated occurrence," stated PEER Executive Director Jeff Ruch, noting that FWS is still withholding another, separate report of verified scientific misconduct but has been ordered to release it unless the Service can validate its previously unstated assertion that the report would reveal corporate trade secrets and confidential law enforcement techniques. "The leadership of the Service abets scientific subversion by keeping it hidden."
The panels' ABB findings were made in March and April of 2013. In July, Interior Inspector General Mary Kendall issued an extraordinary Management Advisory to Secretary Sally Jewel that FWS had yet to take "any formal and permanent action against the offending supervisors" but, to the contrary, "recent actions appear to have elevated their status."
The two supervisors, Porter and Bell, were not formally removed from their positions but detailed to prestigious new assignments. Bell has since resigned to take a position in the oil and gas industry. Porter is expected to resign as soon as she can find another job. Meanwhile, the whistleblowing scientists had yet to receive any "relief," according to the advisory.
"As it stands now, scientists who report scientific misconduct jeopardize their careers because the agency hierarchy stands by the violators," Ruch added, pointing to numerous reports of how deeply politicized FWS science has become. "It appears pretty obvious that the scientific integrity problems in the Fish and Wildlife Service start with Director Dan Ashe."
Visit EcoWatch's BIODIVERSITY and KEYSTONE XL pages for more related news on this topic.

EcoWatch Daily Newsletter
Assorted plastic bottles. mali maeder / Pexels
People carry children on a flooded street in Almoradi, Spain on Sept. 13. JOSE JORDAN / AFP / Getty Images
Large food companies are following in the footsteps of fast-food restaurants such as Burger King and KFC by offering meat alternatives. Getty Images
By Elizabeth Pratt
Hormel, Kellogg's, and Kroger are among the large companies now planning to offer "fake meat" products at grocery stores.
Experts say the trend toward plant-based meats coincides with consumers' desires to eat less meat.
However, experts urge consumers to closely check package labels as a product isn't necessarily healthy just because it's described as plant-based.
In grocery stores and fast-food outlets around the U.S., a revolution is taking place.
Colombia rainforest. Marcel Oosterwijk / CC BY-SA 2.0
Many of us think of the Amazon as an untouched wilderness, but people have been thriving in these diverse environments for millennia. Due to this long history, the knowledge that Indigenous and forest communities pass between generations about plants, animals and forest ecology is incredibly rich and detailed and easily dwarfs that of any expert.
picture-alliance / Newscom / R. Ben Ari
By Wesley Rahn
Plastic byproducts were found in 97 percent of blood and urine samples from 2,500 children tested between 2014 and 2017, according to a study by the German Environment Ministry and the Robert Koch Institute.

Pexels
Medically reviewed by Daniel Bubnis, MS, NASM-CPT, NASE Level II-CSS
Hot yoga has become a popular exercise in recent years. It offers many of the same benefits as traditional yoga, such as stress reduction, improved strength, and flexibility.
Lara Hata / iStock / Getty Images
By SaVanna Shoemaker, MS, RDN, LD
Rice is a staple in many people's diets. It's filling, inexpensive, and a great mild-tasting addition to flavorful dishes.