This website uses cookies to ensure you get the best experience while browsing it. By clicking 'Got It' you're accepting these terms.
Sending Out an S.O.S.: It's Time to Save Ourselves
Jun. 07, 2016 09:22AM EST
Climate
By Peter Willcox
I've been a captain for Greenpeace for 35 years, fighting for our environment in every corner of the globe. I've confronted polluters, poachers, smugglers, terrorists, criminals—both private and corporate, armies, navies, vigilantes and you-name-it. I've been arrested, jailed, had my ships chased, shot at, boarded and attacked, and had French commandos bomb and sink my ship under my feet—killing a crew-mate in the process.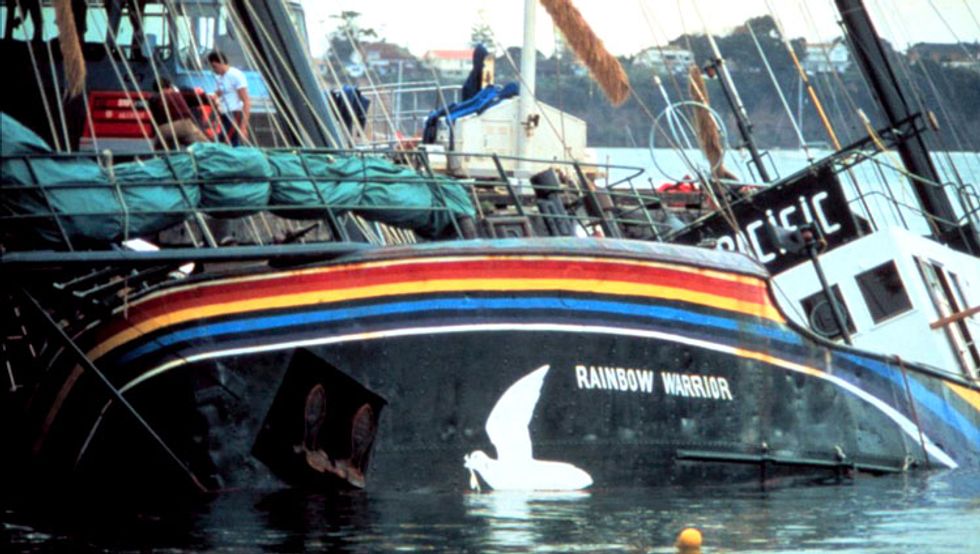 Wherever I go, people ask me why I continue to take the risks that I take in defending the Earth. For me, the answer is simple: I care about what our planet will be like in the future. Not in the distant future, but the very-near-term-future in which my daughters Anita and Natasha (ages 24 and 20) will be living while raising their own children.
Many environmental activist organizations—like Greenpeace—are very much involved in stopping human suffering caused by pollution, slavery, nuclear radiation, toxic waste and climate change. In more than 400,000 miles of sailing for Greenpeace, I have seen the human cost of environmental destruction in every corner of the planet.
In 1985, I brought the Rainbow Warrior to Rongelap Atoll, in the Marshall Islands/South Pacific, to evacuate an entire town to another island because their home island had been poisoned by the fallout from a U.S. thermonuclear/hydrogen bomb. The U.S. knew the islanders were going to be in the fallout zone, and deliberately left them there as human guinea pigs to study the effects of radiation on real people.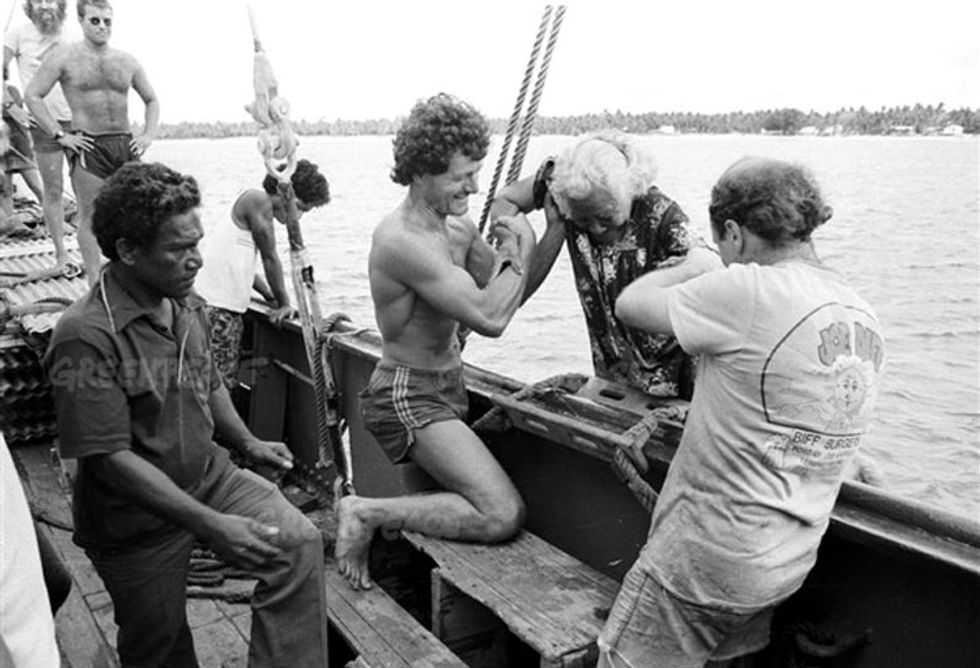 For three decades these gentle people had suffered through birth defects, jelly-fish babies (born without spines or bones, and with strangely colored skin), cancer and just plain-old neglect. Greenpeace brought them to a clean island where they could rebuild their lives. Now, 30 years later, these same islands are being drowned—literally—by rising seas.
We think about saving endangered species—the snail darter, spotted owl, the blue whale—but what about the endangered people of Rongelap? All the other low-lying atolls in the Pacific? The millions of people around the world who's lives will be destroyed if the sea levels rise just a little bit more. Coastal zones around the world have three-times the population density compared to the rest, and almost one-quarter of the world's population in these near-coastal zones. That's more than a billion human beings.
These people are just as endangered in the same way birds and fish are. We are destroying their natural habitat and it's our natural habitat too. We don't live in a bubble that is separate from the environment (although if we keep fouling our air and water, things might come to that). We are destroying and using up our environment and we are, and will continue to be, affected by it. Most animal species avoid fouling their own nests. It's a primal instinct. But somehow humankind—supposedly the smartest of all Earth's species—has lost that instinct. We are destroying our own habitat.
Another human cost of environmental destruction is slavery. In the Amazon, thousands of slaves are being forced to deforest their own land for illegal grazing and logging. The pesticides used for farming on the cleared land flow into the rivers that are used for drinking and bathing for hundreds of miles downstream. Another instance of the human toll I've seen is Liberian stowaways hiding in shipments of illegally logged old-growth African forest, and heard eyewitness accounts of similar refugees who jumped off the ships with their hands tied behind their backs, committing suicide rather than be returned to the forced labor lumber camps.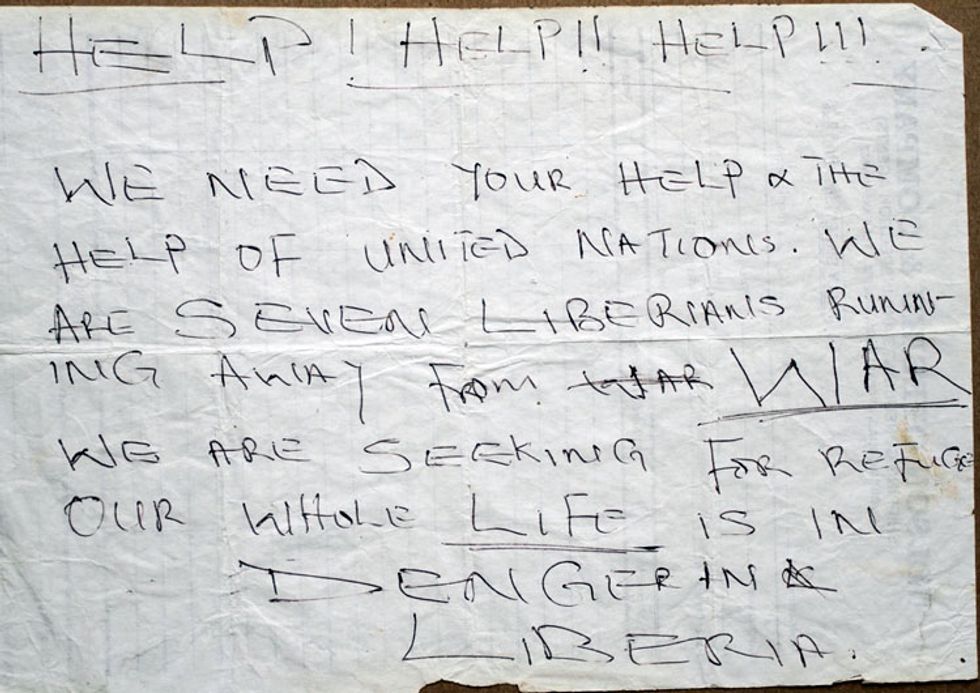 In the Philippines, I witnessed the suffering of hundreds of families being poisoned by the PCB's, dioxins, heavy metals, solvents and waste oil that the U.S. military had left behind on their old bases. One beautiful little six-year-old girl in Manila, Crizel Valencia, had terminal leukemia caused by the toxic materials. This creative and determined girl had painted many of the graphics that we used in the campaign to get the U.S. Military to acknowledge their responsibility and clean up the mess. (Sadly, this still has not happened). During her tour of the second Rainbow Warrior (the first was the ship blown up by the French government), Crizel died in the ship's infirmary, and I saw her mother carrying her off the ship in tears. Seeing that strengthened our resolve to carry on fighting for our environment.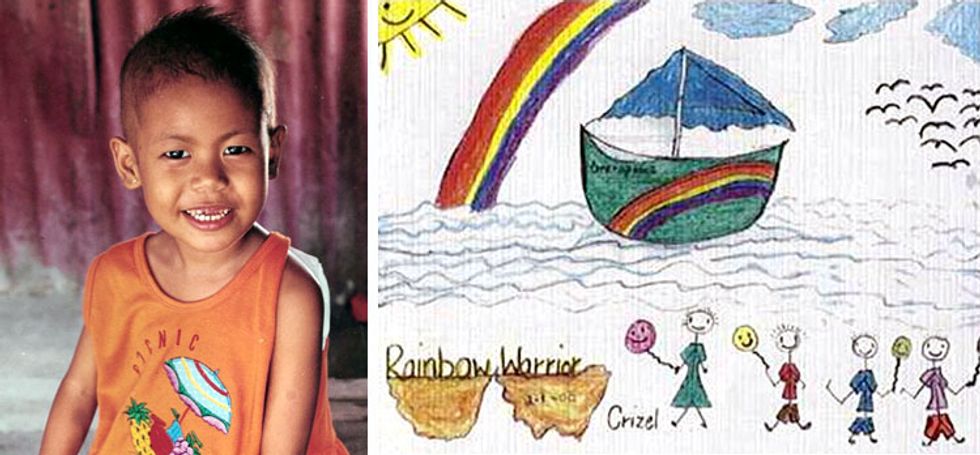 An analogy I like to use about our planet is that we're all on one boat, and with more than 7 billion people on it, it's actually a pretty small boat. As we drill holes into the bottom of the boat we're all living on, the water is rising. And yet we keep on drilling holes, faster and faster, ignoring the fact that the water is lapping at our knees. How much longer can we continue to ignore that what we are doing to our planet is affecting us all? Saving the whales, the forests and the atmosphere is great, no question. One of the main reasons that environmentalists and activists do what they do is that we are trying to save us from ourselves.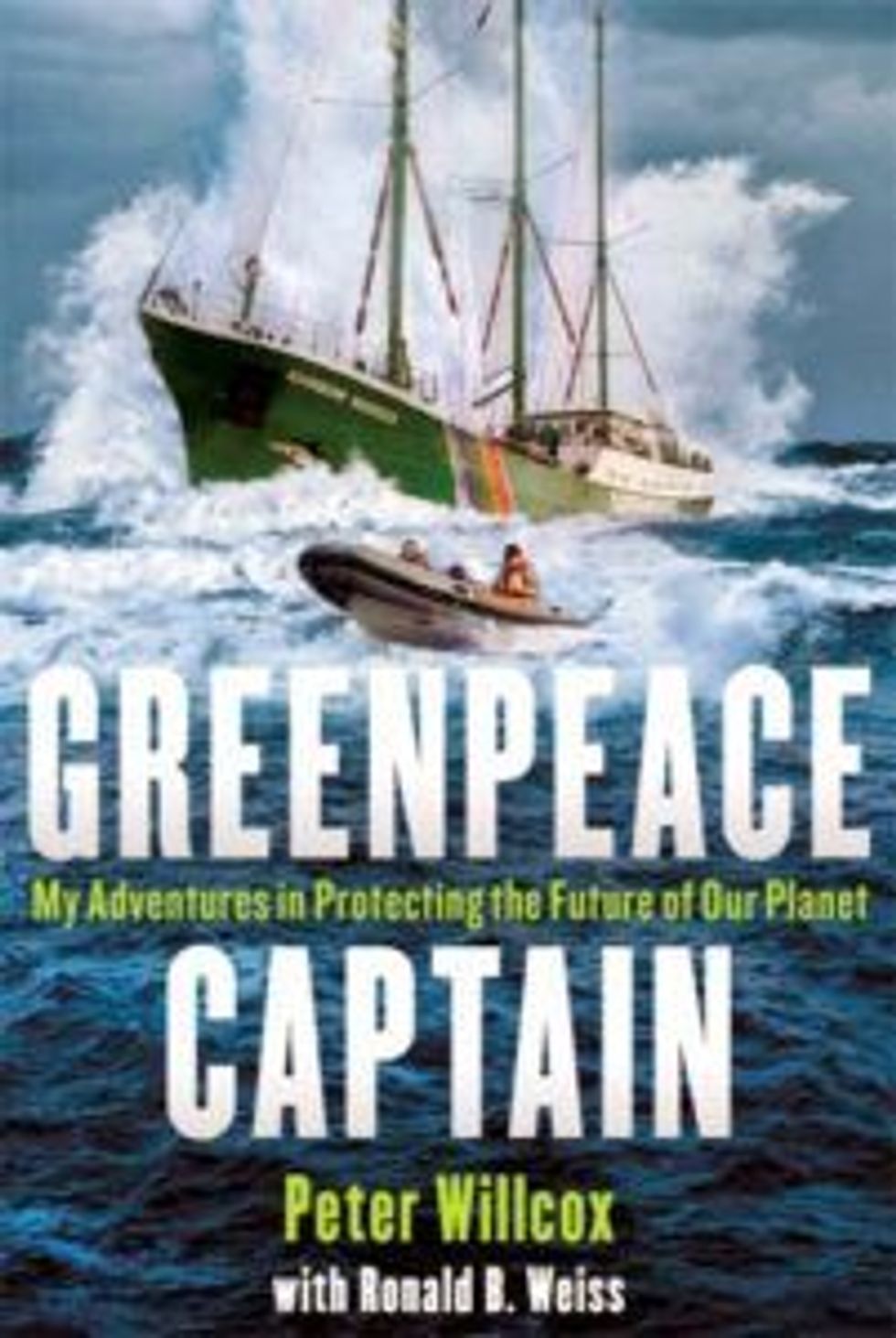 When boats are in mortal danger, they send out an S.O.S. call. Our ship, Planet Earth, and the passengers on it are in mortal danger so I'm sending out a different S.O.S. signal: "Save Our Selves." Only we can rescue us from ourselves so I hope we get the message.
Peter Willcox is the author of Greenpeace Captain: My Adventures in Protecting the Future of Our Planet with Ronald B. Weiss, published by Thomas Dunne Books. He has been a captain for Greenpeace for more than 30 years—the most experienced captain in the organization. He has led the most compelling and dangerous Greenpeace actions to bring international attention to the destruction of our environment.
YOU MIGHT ALSO LIKE
Stephen Hawking: One Thing Threatens Us More Than Donald Trump … Climate Change
Follow the Money: Republican Attorneys General Attack on the Clean Power Plan
Granddaughter of Exxon Scientist Confronts CEO Over Funding Climate Denial
EcoWatch Daily Newsletter
Pro-environment demonstrators on the streets of Washington, DC during the Jan. 20, 2017 Trump inauguration.
Mobilus In Mobili
/ Flickr /
CC BY-SA 2.0
By Dr. Brian R. Shmaefsky
One year after the Flint Water Crisis I was invited to participate in a water rights session at a conference hosted by the US Human Rights Network in Austin, Texas in 2015. The reason I was at the conference was to promote efforts by the American Association for the Advancement of Science (AAAS) to encourage scientists to shine a light on how science intersects with human rights, in the U.S. as well as in the context of international development. My plan was to sit at an information booth and share my stories about water quality projects I spearheaded in communities in Bangladesh, Colombia, and the Philippines. I did not expect to be thrown into conversations that made me reexamine how scientists use their knowledge as a public good.
Mt. Rainier and Reflection Lake on Sept. 10, 2015. Crystal Geyser planned to open a bottling plant near Mt. Rainier, emails show.
louelke - on and off / Flickr
Bottled water manufacturers looking to capture cool, mountain water from Washington's Cascade Mountains may have to look elsewhere after the state senate passed a bill banning new water permits, as The Guardian reported.
Large storage tank of Ammonia at a fertilizer plant in Cubatão, Sao Paulo State, Brazil. Luis Veiga / The Image Bank / Getty Images
The shipping industry is coming to grips with its egregious carbon footprint, as it has an outsized contribution to greenhouse gas emissions and to the dumping of chemicals into open seas. Already, the global shipping industry contributes about 2 percent of global carbon emissions, about the same as Germany, as the BBC reported.
At high tide, people are forced off parts of the pathway surrounding DC's Tidal Basin. Andrew Bossi /
Wikimedia
The Jefferson Memorial in Washington, DC overlooks the Tidal Basin, a man-made body of water surrounded by cherry trees. Visitors can stroll along the water's edge, gazing up at the stately monument.
But at high tide, people are forced off parts of the path. Twice a day, the Tidal Basin floods and water spills onto the walkway.
Lioness displays teeth during light rainstorm in Kruger National Park, South Africa. johan63 / iStock / Getty Images
Ahead of government negotiations scheduled for next week on a global plan to address the biodiversity crisis, 23 former foreign ministers from various countries released a statement on Tuesday urging world leaders to act "boldly" to protect nature.