Senator Bernie Sanders Asks: Does Congress Believe Climate Change Is Real?
Jan. 14, 2015 10:02AM EST
Climate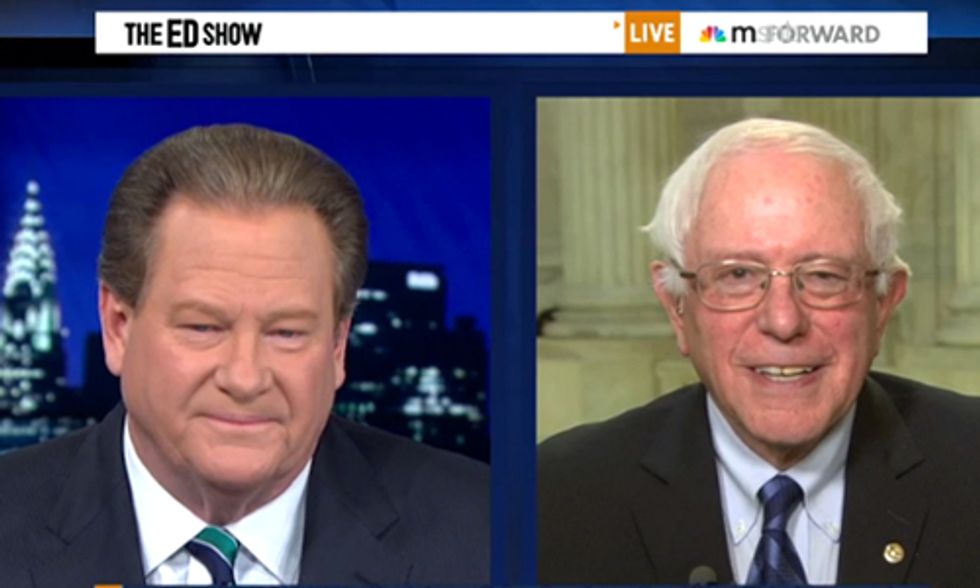 Senate Majority leader Mitch McConnell promised to allow an open amendment process for the Keystone XL pipeline and yesterday Senator Bernie Sanders of Vermont put his pledge to the test. Sanders introduced an amendment that would officially put Congress on record with their position on climate change. Sanders amendment will be offered to a bill that would force approval of the Keystone XL pipeline.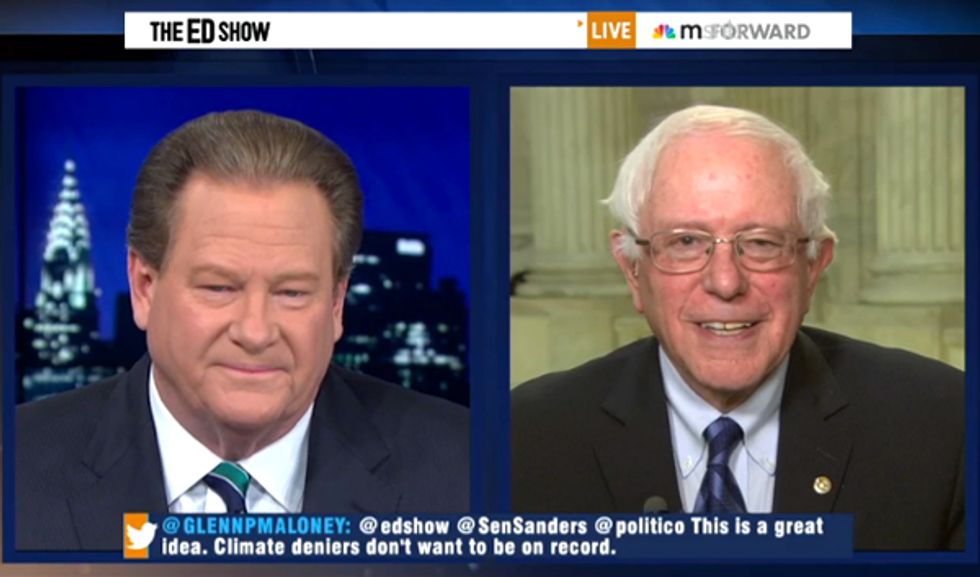 Sanders amendment asks:
It is the sense of Congress that Congress is in agreement with the opinion of virtually the entire worldwide scientific community that—
climate change is real

climate change is caused by human activities

climate change has already caused devastating problems in the U.S. and around the world

a brief window of opportunity exists before the United States and the entire planet suffer irreparable harm; and

it is imperative that the United States transform its energy system away from fossil fuels and toward energy efficiency and sustainable energy.
"The American people need to know whether Congress is listening to the overwhelming majority of scientists when it comes to climate change," Sanders said. "On this issue, the scientists have been virtually unanimous in saying that climate change is real, it is caused by human action, it is already causing devastating problems which will only get worse in the future and that we need to transform our energy system away from fossil fuel. Do members of Congress believe the scientists or not?" he asked.
Last night Sanders was a guest on The Ed Show to discuss with Ed Schultz his proposed amendment that will let Americans know where lawmakers stand and whether or not they reject the science on climate change.
Watch here:
YOU MIGHT ALSO LIKE
Tell President Obama: Veto Keystone XL Pipeline Bill
Robert Redford: Why Keystone XL Is the Wrong Choice for America
GOP Agenda Promises Worst Attack on Environmental Protections in Decades
EcoWatch Daily Newsletter