This website uses cookies to ensure you get the best experience while browsing it. By clicking 'Got It' you're accepting these terms.
Senate Votes this Week on Clean Water Act Amendment
Nov. 14, 2011 03:28PM EST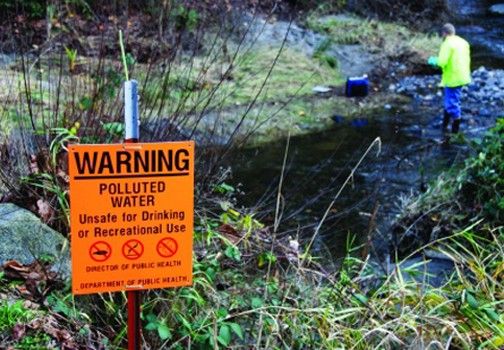 As we prepare to celebrate the 40th anniversary of the Clean Water Act, we are faced with yet another attempt to slash the regulations that keep our drinking water safe.
This week, our senators will vote on an amendment that would effectively prevent the Army Corps of Engineers from clarifying which waters it can protect under the Clean Water Act.
Act now—tell your senators to oppose this amendment that would threaten the critical protections for our clean water.
Supreme Court decisions on the Clean Water Act have created confusion about the types of waterways that can be protected. Because of that confusion, more than 10,000 wetlands, streams, rivers and lakes (including more than 5,000 sources of public drinking water supplies) were declared unprotected by the Army Corps of Engineers since 2001.
Stopping the Army Corps of Engineers from addressing and clarifying the scope of the Clean Water Act will only put more of our critical drinking water resources at risk. Click here to send a message to the Senate today insisting that they reject this dirty amendment.
It's up to us all to stand up for clean water and stop the assault on our environmental laws.
For more information, click here.
EcoWatch Daily Newsletter
By Anita Desikan
The Trump administration is routinely undermining your ability — and mine, and everyone else's in this country — to exercise our democratic rights to provide input on the administration's proposed actions through the public comment process. Public comments are just what they sound like: an opportunity for anyone in the public, both individuals and organizations, to submit a comment on a proposed rule that federal agencies are required by law to read and take into account. Public comments can raise the profile of an issue, can help amplify the voices of affected communities, and can show policymakers whether a proposal has broad support or is wildly unpopular.
Alena Gamm / EyeEm / Getty Images
Picture this: a world where chocolate is as rare as gold. No more five-dollar bags of candy on Halloween. No more boxes of truffles on Valentine's day. No more roasting s'mores by the campfire. No more hot chocolate on a cold winter's day.
Who wants to live in a world like that?
Fabian Krause / EyeEm / Getty Images
Water protectors of all persuasions gathered in talking circles at Borderland Ranch in Pe'Sla, the heart of the sacred Black Hills, during the first Sovereign Sisters Gathering. At the center are Cheryl Angel in red and white and on her left, Lyla June. Tracy Barnett
By Tracy L. Barnett
Sources reviewed this article for accuracy.
For Sicangu Lakota water protector Cheryl Angel, Standing Rock helped her define what she stands against: an economy rooted in extraction of resources and exploitation of people and planet. It wasn't until she'd had some distance that the vision of what she stands for came into focus.
Hedges, 2019 © Hugh Hayden. All photos courtesy of Lisson Gallery
By Patrick Rogers
"I'm really into trees," said the sculptor Hugh Hayden. "I'm drawn to plants."
BruceBlock / iStock / Getty Images
Thanks to their high concentration of powerful plant compounds, foods with a natural purple hue offer a wide array of health benefits.