Senate to Vote on DARK Act Banning States From Requiring GMO Labels on Food
Sep. 18, 2015 10:35AM EST
Food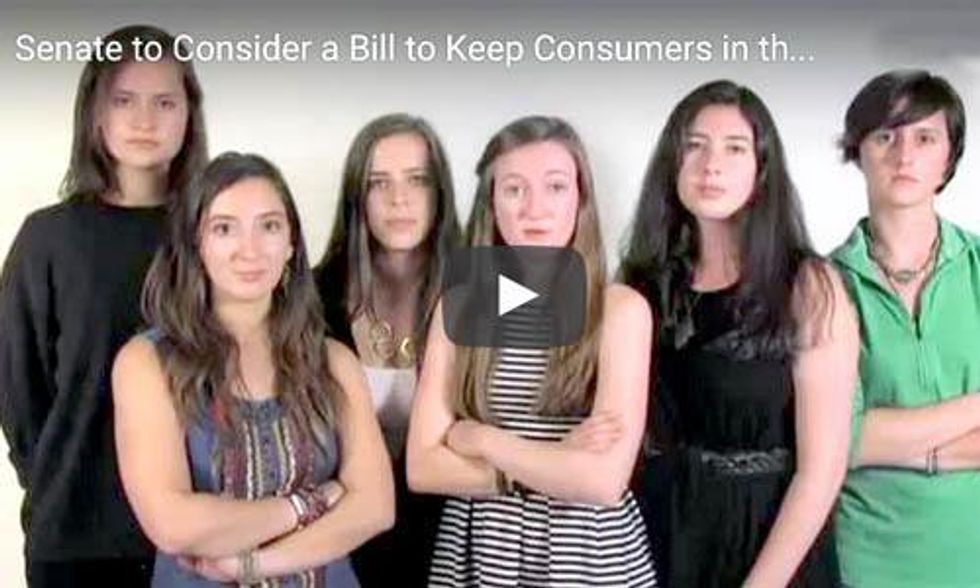 Megan Fuerst is a junior at The Ohio State University where she studies environment, economy, development and sustainability with a specialization in policy analysis. Megan is passionate about her roll as president of the Turning Green Student Advisory Board. She plans to pursue a career in politics to help implement policies that protect the environment and future generations.
On July 23, the U.S. House of Representatives voted in favor of H.R. 1599, which has been dubbed the 'Deny Americans the Right to Know' Act or DARK Act by opponents.
Turning Green, a student powered non-profit dedicated to informing and mobilizing students around conscious living, is among many organizations advocating for consumers Right to Know. The DARK Act would block state laws requiring genetically modified organisms (GMO) labeling and expand the definition of "natural" to include genetically modified ingredients.
Now, despite polls that show 9 out of 10 Americans support GMO food labeling, the DARK Act is in the hands of the Senate. Voting will take place sometime this month. Three states have already passed GMO Labeling laws, and 17 considered similar laws in 2015. If the Senate votes in favor of The Dark Act, these would all be negated. Profits of large biotech corporations would be protected and prioritized over consumer's constitutional right to know.
As a representative of my generation, one that was born into a world where GMO's dominate the shelves of grocery stores without our knowledge or consent, where we are exposed to harmful pesticide residues on the food we eat and in the air we breathe, I am standing up for my Right to Know. We demand that our Senators vote on behalf of us—the people—and against The Dark Act.
Watch our video and call your Senators. It is our right to know what is in our food.
Call your Senators today at 1-877-796-1949.
Sample script for calls: "Hello. I'm a constituent and I care about my right to know what's in the food I eat. I want my Senator to vote NO on any bill that would take away mandatory labeling for GMO foods."
YOU MIGHT ALSO LIKE
Glyphosate in Monsanto's Roundup Is Linked to Cancer, But Big Ag Wants it in Your Food Anyway
Shocking GMO Ingredient Found in Baby Food
Monsanto's Tobacco Files: University Scientists Caught Conspiring With Biotech Industry to Manipulate Public Opinion on GMOs
EcoWatch Daily Newsletter