Senate Republicans Kill Bill to Reduce Big Oil Subsidies
Mar. 29, 2012 01:35PM EST
Energy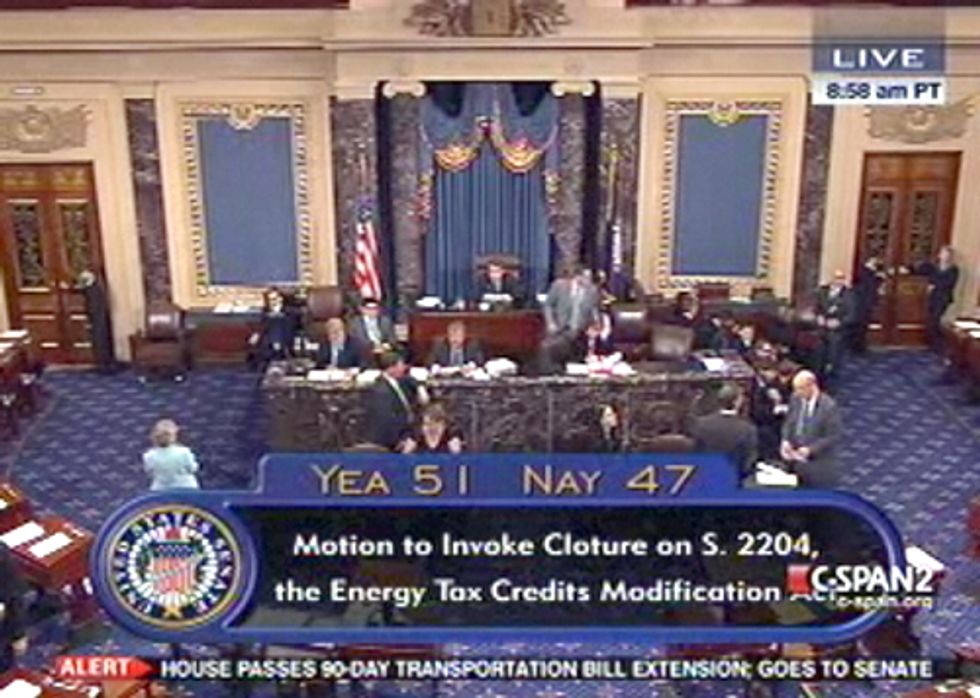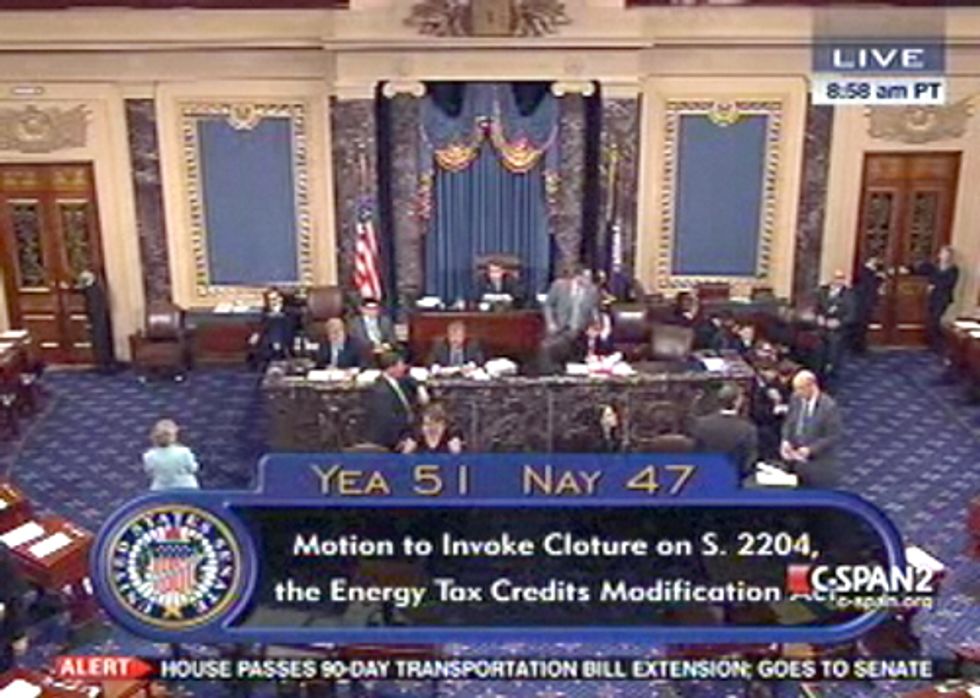 The Repeal Big Oil Tax Subsidies Act, sponsored by Sen. Bob Menendez (D-NJ), failed to garner the 60 votes necessary to move forward, ending in a vote of 51-47 along an almost strict adherence to party lines. Not surprisingly, Republicans who broke ranks included Sens. Susan Collins (R-ME) and Olympia Snowe (R-ME). Democrats who joined Republicans included Sens. Jim Webb (D-VA), Ben Nelson (D-NE), Mark Begich (D-AK) and Mary Landrieu (D-LA).
The bill, championed by President Obama, would have eliminated $24 billion in taxpayer subsidies for the five richest oil companies (BP, Exxon, Shell, Chevron and ConocoPhillips), diverting funds to investments in wind power and energy efficiency.
"I think it's curious that some of the folks in Congress who are the first to belittle investments in new sources of energy are the ones fighting the hardest to keep these giveaways for big oil companies," said President Obama. "Instead of taxpayer giveaways to an industry that's never been more profitable, we should be using that money to double-down on investments in clean energy technologies that have never been more promising," he said.
"Today's vote again showed that a majority of the U.S. Senate supports repealing tax breaks that the oil industry doesn't need," said David Moulton, senior director of legislative affairs for The Wilderness Society. "Standing in the way of this overdue energy policy pivot is a very powerful oil industry and its minority of allies in the Senate who are intent on protecting Big Oil welfare at the expense of consumers and taxpayers. The measure failed only because arcane Senate rules allow a minority to filibuster and block a bill even when the majority is in favor of the bill."
"If all these subsidies to oil companies were better for consumers, why do gas prices continue to go up?" said Sen. Menendez. "From 2010 to 2011, Big Oil had a 75 percent increase in profits. Did they use that to produce more oil? No. Those five companies actually produced 4 percent less oil. They spent $38 billion repurchasing their own stock to enrich themselves, and $70 million more on campaign contributions and lobbying to protect their billions in subsidies."
EcoWatch Daily Newsletter
Related Articles from EcoWatch