Senate Kills Attack on Clean Air
Jun. 20, 2012 12:53PM EST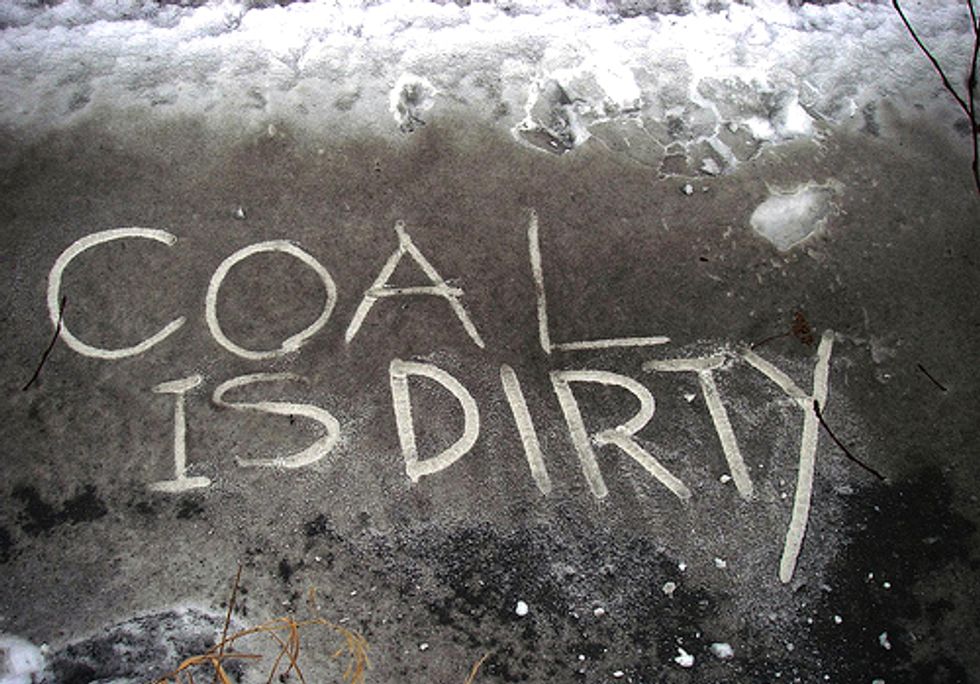 If Sen. James Inhofe (R-OK) had it his way, there would be a lot more mercury in the air. 
Fortunately, with so much to be dispirited about in the arena of Congressional leadership, the Senate rejected a coal industry-backed bill today—the Congressional Review Act (CRA) sponsored by Sen. Inhofe—that would have repealed the U.S. Environmental Protection Agency's (EPA) life-saving Mercury and Air Toxics Standards for power plants. 
"The Sierra Club applauds the U.S. Senate's sound rejection of Sen. Inhofe's latest polluter-backed ploy to put the health and safety of American children and families at risk," said Michael Brune, executive director of the Sierra Club. "Because of the Senate's decisive action today, the EPA will be able to move forward to protect hundreds of thousands of children from this potent brain poison that is linked to severe learning disabilities, deafness, blindness, cerebral palsy and other life-threatening illnesses. Our children will have healthier lives and brighter futures for it."
"But today's victory does not make Sen. Inhofe's attack on children's health any less appalling," Brune added. "Inhofe, a lap dog of the coal industry, and the senators who joined him in favor of attacks on public health would rather represent billionaire polluters than their own constituents.
"Today's bipartisan Senate vote is a victory for health, clean air and common sense," said John Walke, clean air director at the Natural Resources Defense Council. "Despite fear mongering by the coal industry, some utilities and their allies, the Senate has rejected an irresponsible effort to repeal mercury and air toxics protections that are backed by science and required by law. The House Republican Leadership should take note and cease its efforts to undermine the Clean Air Act; efforts the public does not support."
Ohioans, who are disproportionately affected by mercury pollution from coal-fired power plants, are celebrating a major victory today for their collective health.
"Today, Senator Brown stood with Ohioans to protect our public health and environment by rejecting this reckless attempt to allow more toxic mercury pollution in our air," said Craig Gibson, clean air organizer for Environment Ohio. "Senator Portman unfortunately sided with the interests of big polluters."
According to Environment Ohio, Ohio power plants emitted 4,218 pounds of toxic mercury into the air in 2010—second only to the state of Texas.
Visit EcoWatch's CLEAN AIR ACT page for more related news on this topic.
EcoWatch Daily Newsletter
Recent Stories from EcoWatch