This website uses cookies to ensure you get the best experience while browsing it. By clicking 'Got It' you're accepting these terms.
Self-Policed Regulations Lack Transparency
Oct. 28, 2011 07:12AM EST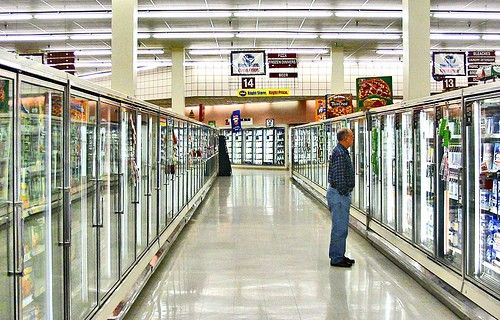 Safety decisions concerning one-third of the more than 10,000 substances that may be added to human food were made by food manufacturers and a trade association without review by the U.S. Food and Drug Administration (FDA), according to an analysis spearheaded by the Pew Health Group.
The report, published Oct. 26 in the peer-reviewed journal Comprehensive Reviews in Food Science and Food Safety, illustrates potential problems with the U.S. food additive regulatory program.
"Congress established our food additive regulatory program more than 50 years ago, and it does not stand up well to scrutiny based on today's standards of science and public transparency," said Tom Neltner, Food Additives Project director in the Pew Health Group.
The research also found that the FDA developed an expedited process in the mid-1990's that essentially eliminated the opportunity for public involvement in decision making prior to FDA's safety determination. This shift doubled the rate of industry requests for FDA review. In contrast, standard operating procedure for other federal regulatory decisions regarding drug, workplace and environmental safety requires public notice and an opportunity to comment.
"While the shift to a new regulatory process—one in which companies make safety decisions and ask FDA to confirm them—has sped up agency review, it has also bypassed the public," Neltner said. "Subjecting safety decisions to comment from competitors, academic scientists, public interest groups and the general public can result in stronger protections for consumers. In an age of growing demand for government transparency, there is virtually no meaningful opportunity for participation in decisions about large classes of substances added to the food supply."
When Congress passed the Food Additives Amendment of 1958, it created a structure that has limited the FDA's ability to effectively regulate substances added to food because the law:
1. Allows manufacturers to determine that the use of an additive is "generally recognized as safe" (GRAS), and then use that substance without notifying the FDA. As a result, the agency is unaware of many substances that may be added to food and lacks the ability to ensure that safety decisions were properly made.
2. Does not require that manufacturers inform the FDA when health reports suggest new hazards associated with additives already used in food. Therefore, the agency has no access to unpublished reports and must expend limited resources sifting through published information to identify potential problems and set priorities.
In addition to the article examining the state of the food additive regulation, a piece in the same publication summarizes a workshop, co-sponsored by the Institute of Food Technologists and the journal Nature, examined how FDA evaluates the potential hazards posed by substances added to food. The two-day session, held in April 2011, brought together science and food policy experts from government, industry, academia and public interest organizations. Issues discussed at the workshop and presented in the journal article include:
The need for clear procedures to develop validated toxicological tests and regularly revise guidance documents to reflect advances in science
Opportunities to improve academic research to make it more usable for regulatory decision making and enhance coordination between federal agencies, and
Challenges to reassessing a chemical's safety after it is on the market
Both journal articles appear in the November issue of Comprehensive Reviews in Food Science and Food Safety. They are the first in a series of the Pew Health Group's assessments of the scientific evidence and FDA's regulatory system, evaluating whether the agency ensures chemicals added to food are safe as required by law. Future articles will consider other aspects of the scientific analysis and the law, and will provide case studies of issues raised about the FDA's food additives program. The Pew Health Group will develop policy recommendations to reduce unnecessary and hidden risks that are informed by their evaluation.
For more information, click here.
EcoWatch Daily Newsletter
Earthjustice
In April 2018, Afro-Colombian activist Francia Márquez won the prestigious Goldman Environmental Prize, thanks to her work to retake her community's ancestral territories from illegal gold mining. However, her international recognition comes at a very risky price.
By Stuart Braun
A year after activist Greta Thunberg first stood in the rain outside the Swedish parliament with her now iconic "Skolstrejk för klimatet" — school strike for the climate — placard, the movement she spawned has set the tone for environmental protest action around the world.
Bruno Vincent / Staff / Getty Images
Toy maker Hasbro wants to play in the eco-packaging game. The board game giant will ditch its plastic packaging by 2022. The move means that games like Monopoly, Scrabble and Operation will no longer have shrink wrap, window sheets, plastic bags or elastic bands, as the Associated Press reported.
Vaping impaired the circulatory systems of people in a new study. bulentumut / iStock / Getty Images Plus
A man spreads pesticides on a plantation of vegetables in Rio de Janeiro Brazil. Ze Martinusso / Moment Open / Getty Images
By Jessica Corbett
Pointing to the deaths of more than half a billion bees in Brazil over a period of just four months, beekeepers, experts and activists are raising concerns about the soaring number of new pesticides greenlighted for use by the Brazilian government since far-right President Jair Bolsonaro took office in January — and the threat that it poses to pollinators, people and the planet.
SHEALAH CRAIGHEAD
By Elliott Negin
On July 19, President Trump hosted Apollo 11 astronauts Buzz Aldrin and Michael Collins and their families, along with the family of their deceased colleague Neil Armstrong, at a White House event to commemorate the 50th anniversary of the first manned landing on the moon.
The study looked at three groups of diverse lizards from South America. Daniel Pincheira-Donoso
Cold-climate lizards that give live birth to their offspring are more likely to be driven to extinction than their egg-laying cousins as global temperatures continue to rise, new research suggests.
Sean Gallup / Getty Images