'SEED: The Untold Story' Celebrates the Mystery and Power of Seeds
Nov. 19, 2013 04:05PM EST
Food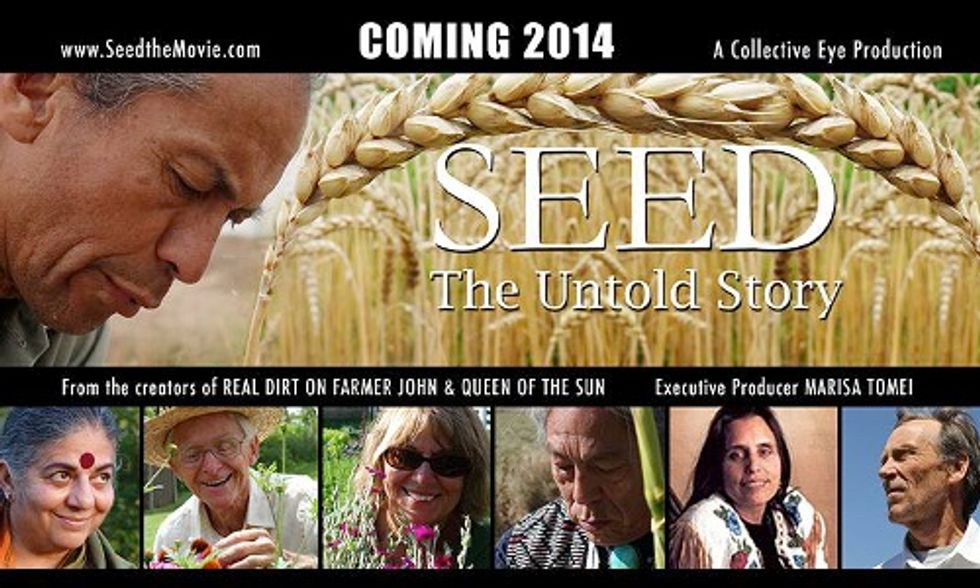 SEED: The Untold Story is a feature-length documentary film that unearths the dramatic story of seeds and the global struggle to preserve them.
Many irreplaceable seeds are nearing extinction. SEED unveils a David-and-Goliath battle for the future of our seeds, which are at risk from industrial seed companies that control seeds through patents and genetic modification.
Directed by Taggart Siegel and Jon Betz, the film follows a cast of characters on a journey into so-called Doomsday seed vaults, the colorful world of seed-savers and the world of indigenous tribes who are protecting their seed ancestry. With its heartfelt testimony, SEED celebrates the mystery, power and essential nature of seeds.
SEED is still in production after a year of filming and is about 90 percent finished. The filmmakers are raising money through a Kickstarter campaign to complete production and post-production.
The documentary's executive producer is actress Marisa Tomei. She joined the project after seeing the directors' previous effort, Queen of the Sun.
Here's the film's trailer:

EcoWatch Daily Newsletter