Secretary of State John Kerry Calls Climate Change 'Weapon of Mass Destruction'
Feb. 17, 2014 12:17PM EST
Climate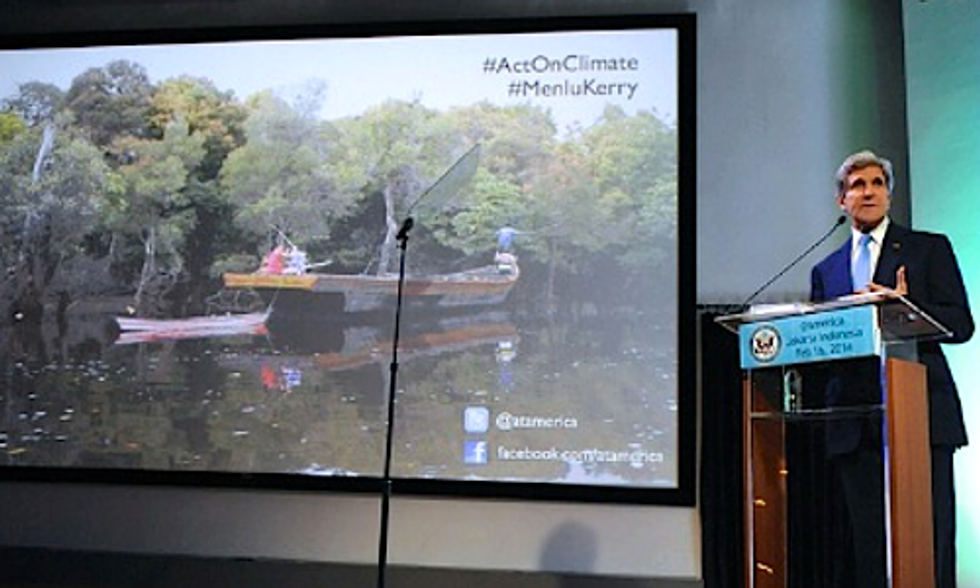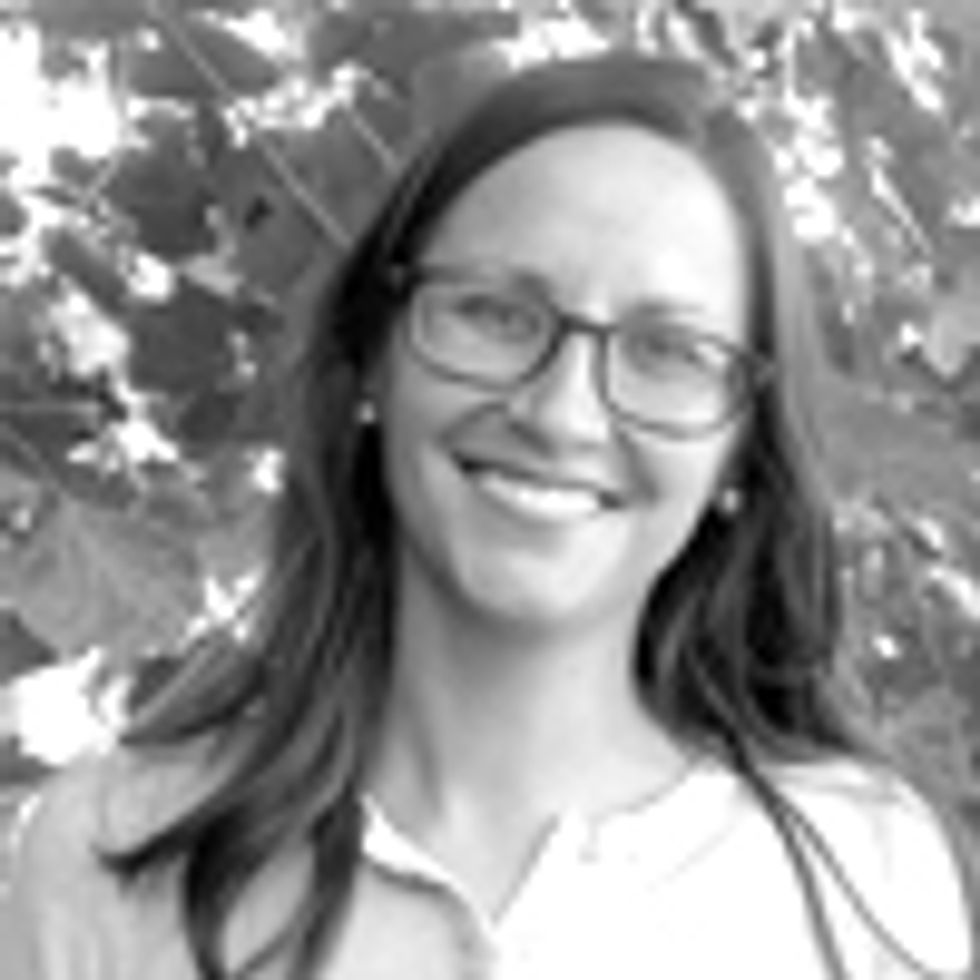 Yesterday in the Indonesian capital of Jakarta, U.S. Secretary of State John Kerry urged developing nations to focus on cutting greenhouse-gas emissions, likening subsequent climate change to weapon of mass destruction, reports the Washington Post.
Addressing a group of government officials and students at an American cultural center, Sec. Kerry disparaged climate deniers in the U.S., calling skeptics members of the "Flat Earth Society" and saying climate change is as real as the gravity that caused Isaac Newton's apple to fall from the tree.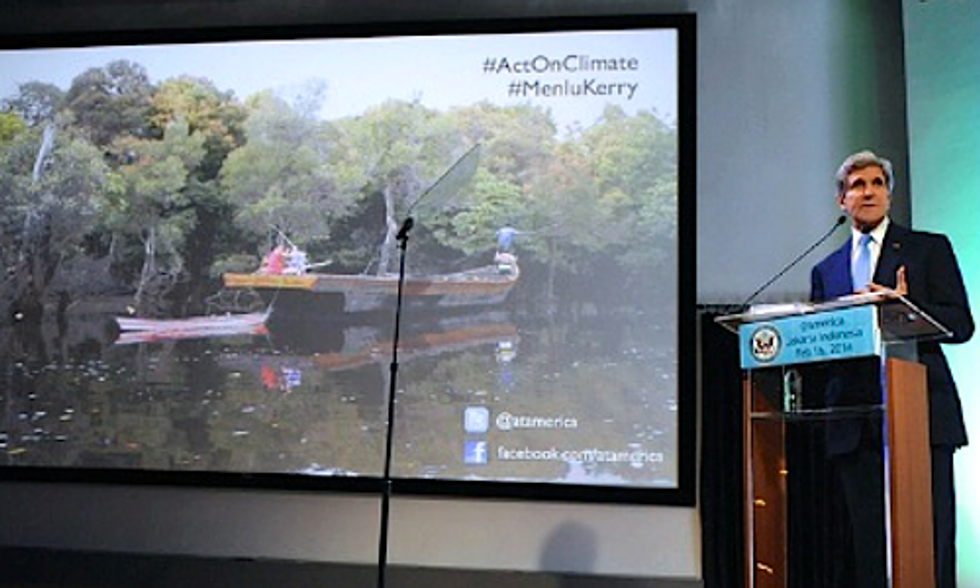 "We simply don't have time to let a few loud interest groups hijack the climate conversation," Kerry said, pointing to lobbyist groups and large corporations determined to oppose climate science in the name of private profits.
Citing the imperativeness of ocean acidification, rising sea-levels and extreme weather events, Sec. Kerry again demonstrated his climate change credentials and his resolve to work towards the negotiation of a major international climate pact in 2015. 
In response to Sec. Kerry's speech, Yeb Sano, the outspoken, Philippines Climate Commissioner, who last November staged a hunger strike in solidarity with the people of the Philippines in the aftermath of Typhoon Haiyan, said: 
Secretary John Kerry's message is the kind of tone we want to hear from the U.S. and from every world leader. 
I think the major challenge is how to translate the rhetoric into genuine political will. This will necessitate massive reforms in corporate media, which has a lot of influence on how constituencies and the public think about the facts surrounding the science of climate change and the solutions that are necessary to fight climate change.
Reiterating Sec. Kerry analogy, Sano concluded, "We are at war; a war we cannot afford to lose."
Here's the video of Sec. Kerry's speech:
Visit EcoWatch's CLIMATE CHANGE page for more related news on this topic.

EcoWatch Daily Newsletter
Related Articles from EcoWatch
Recent Stories from EcoWatch