This website uses cookies to ensure you get the best experience while browsing it. By clicking 'Got It' you're accepting these terms.
SeaWorld Stock Nosedives As 'Blackfish' Impacts Profits
Aug. 14, 2014 02:07PM EST
In January, SeaWorld Entertainment was blustering its way through the controversy created by the documentary Blackfish. The film, which detailed allegations of mistreatment of killer whales at the company's marine parks, had a short theatrical run in the summer of 2013, followed by airings on CNN, release to DVD and availability at Netflix.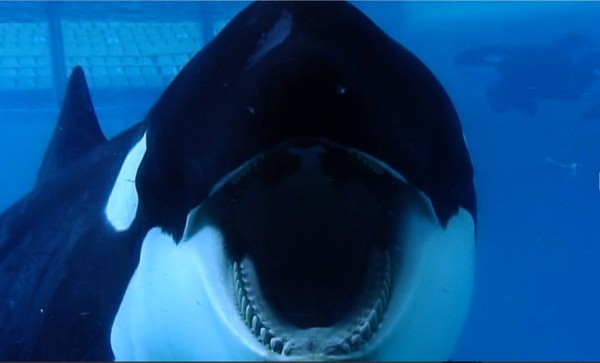 The company refuted the movie's claims in several full-page newspaper ads and a flurry of media stories such as the one that appeared at DailyFinance "How SeaWorld Is Surfing to Profitability Over the Blackfish Scandal." The story touted SeaWorld's record attendance and revenue in 2013, causing the article to ask "Could the notoriety behind the widely watched documentary actually be helping SeaWorld?"
Apparently not.
Today International Business Times reports:
SeaWorld's stock took a nosedive Wednesday after the company reported fewer ticket sales and lower second-quarter earnings. SeaWorld posted a 1.5 percent drop in revenue last quarter and shares dipped more than 30 percent Wednesday morning, an indication that investors are aware of the controversy surrounding the company and the 2013 documentary Blackfish.
This comes on top of the news in late July that Southwest Airlines had ended its 25-year marketing  partnership with SeaWorld.
While SeaWorld conceded that Blackfish has played a role in its stock dive, its release deflected the blame from the film to "media attention" surrounding proposed legislation in California to ban captive breeding and live performances of killer whales in the state. That legislation was inspired by the film, whose director, Gabriela Cowperthwaite, appeared with state assemblyman Richard Bloom when he introduced it in March.
SeaWorld also cited school schedule changes, bad weather and competition from other amusement facilities. It continues to maintain that the whales are healthy and happy, and that the parks provide them with a stimulating environment.
You Might Also Like
The Blackfish Effect: 40 Members of Congress Call on USDA to Revise Rules for Captive Marine Mammals
Southwest Airlines Ends Partnership With SeaWorld After 'Blackfish' Backlash
Sea World Responds to Blackfish Documentary, Sea Shepherd Sets the Record Straight
Plus, learn if there's one that's best for your health.
Catherine Falls Commercial / Moment / Getty Images
An invasive Amynthas worm, also known as a crazy snake worm, Asian jumping worm and Alabama jumper Tom Potterfield / Flickr
By Jason Bittel
My wife and I built a house two years ago on a few acres of woodland outside of Pittsburgh. The backyard is full of maples, poplars, briars and common spicebush. Two-lined salamanders and grumpy-looking crayfish wade among the rocks in the small stream that runs down the edge of the property. Deer, raccoon and opossum tracks appear regularly in the snow and mud. Sometimes, my trail-cam even catches a pair of gray foxes as they slink through the night.
AleksandarNakic / Getty Images
By Kate Murphy
No matter the time of year, there's always a point in each season when my skin decides to cause me issues. While these skin issues can vary, I find the most common issues to be dryness, acne and redness.

David Woodfall / The Image Bank / Getty Images
By Sam Nickerson
The U.S. Environmental Protection Agency (EPA) in April 2018 proposed relaxing standards related to how it assesses the effects of exposure to low levels of toxic chemicals on public health.
Now, correspondence obtained by the LA Times revealed just how deeply involved industry lobbyists and a controversial, industry-funded toxicologist were in drafting the federal agency's proposal to scrap its current, protective approach to regulating toxin exposure.
Steve Irwin poses with a three foot long alligator at the San Francisco Zoo on June 26, 2002. Justin Sullivan / Getty Images
February 22 is the birthday of conservationist and beloved TV personality "Crocodile Hunter" Steve Irwin, who would have been 57 years old today.
Irwin's life was tragically cut short when the barb from a stingray went through his chest while he was filming in 2006, but his legacy of loving and protecting wildlife lives on, most recently in a Google Doodle today honoring his birthday.