SeaWorld Stock Nosedives As 'Blackfish' Impacts Profits
Aug. 14, 2014 03:07PM EST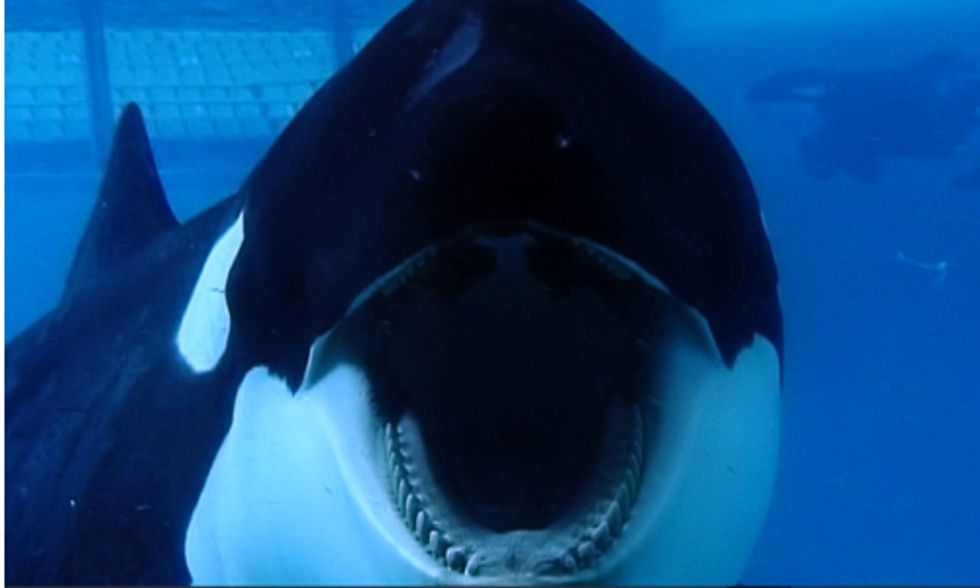 In January, SeaWorld Entertainment was blustering its way through the controversy created by the documentary Blackfish. The film, which detailed allegations of mistreatment of killer whales at the company's marine parks, had a short theatrical run in the summer of 2013, followed by airings on CNN, release to DVD and availability at Netflix.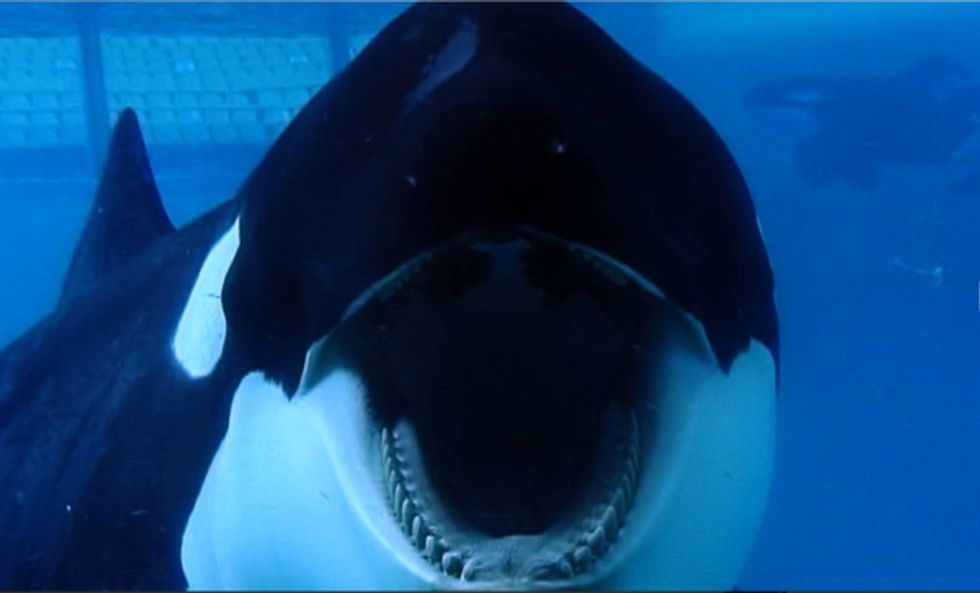 The company refuted the movie's claims in several full-page newspaper ads and a flurry of media stories such as the one that appeared at DailyFinance "How SeaWorld Is Surfing to Profitability Over the Blackfish Scandal." The story touted SeaWorld's record attendance and revenue in 2013, causing the article to ask "Could the notoriety behind the widely watched documentary actually be helping SeaWorld?"
Apparently not.
Today International Business Times reports:
SeaWorld's stock took a nosedive Wednesday after the company reported fewer ticket sales and lower second-quarter earnings. SeaWorld posted a 1.5 percent drop in revenue last quarter and shares dipped more than 30 percent Wednesday morning, an indication that investors are aware of the controversy surrounding the company and the 2013 documentary Blackfish.
This comes on top of the news in late July that Southwest Airlines had ended its 25-year marketing  partnership with SeaWorld.
While SeaWorld conceded that Blackfish has played a role in its stock dive, its release deflected the blame from the film to "media attention" surrounding proposed legislation in California to ban captive breeding and live performances of killer whales in the state. That legislation was inspired by the film, whose director, Gabriela Cowperthwaite, appeared with state assemblyman Richard Bloom when he introduced it in March.
SeaWorld also cited school schedule changes, bad weather and competition from other amusement facilities. It continues to maintain that the whales are healthy and happy, and that the parks provide them with a stimulating environment.
You Might Also Like
The Blackfish Effect: 40 Members of Congress Call on USDA to Revise Rules for Captive Marine Mammals
Southwest Airlines Ends Partnership With SeaWorld After 'Blackfish' Backlash
Sea World Responds to Blackfish Documentary, Sea Shepherd Sets the Record Straight
EcoWatch Daily Newsletter
Recent Stories from EcoWatch