This website uses cookies to ensure you get the best experience while browsing it. By clicking 'Got It' you're accepting these terms.


The best of EcoWatch, right in your inbox. Sign up for our email newsletter!
Seattle Sues Monsanto Over PCB Contamination, Becomes 6th City to Do So
Jan. 27, 2016 11:15AM EST
Health + Wellness
Seattle joins the growing list of cities in the American West that has slapped Monsanto with a PCB lawsuit. PCBs, or polychlorinated biphenyls, is a highly toxic chemical that the company manufactured decades ago.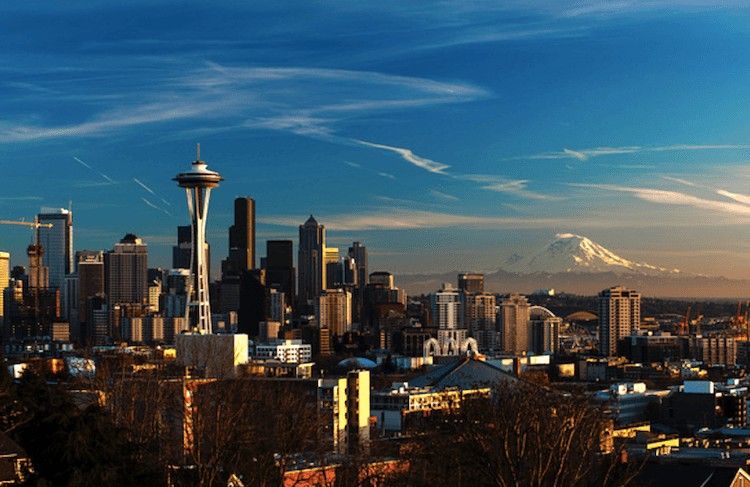 Flickr
The complaint, filed on Monday with the U.S. District Court in Seattle, alleges that Monsanto knew that the chemicals were polluting the environment and causing harm to people and wildlife, as Seattle City Attorney Pete Holmes explained to The Seattle Times.
"When the profit motive overtakes concern for the environment, this is the kind of disaster that happens," Holmes added. "I'm proud to hold Monsanto accountable."
According to Seattlepi.com, the suit concerns PCB contamination in 20,000 acres that drain into the lower Duwamish, which is a federal Superfund site (meaning it's so polluted that that the U.S. Environmental Protection Agency has to help with cleanup). It also concerns areas that drain to the East Waterway adjacent to Harbor Island, also a federal Superfund site.
The lawsuit also states:
PCBs were detected in 75 percent of more than 1,000 samples collected from catch basins and drainage lines in the Lower Duwamish drainage area. In the East Waterway drainage areas, PCBs were detected in 82 percent of samples collected with "in-line grabs" of sediment in drainage pipes and PCBs were detected in 73 percent of samples collected from catch basins in street right-of-ways.
The city is likely seeking millions of dollars from Monsanto to pay for the cleanup. "The ultimate cost depends on how far you go in cleanup," Holmes told Seattlepi.com, adding that it would be "impossible" clean up all the PCBs found mainly in the city's industrial zone.
Under a consent decree issued by the Environmental Protection Agency (EPA) and the Washington Department of Ecology, Seattle already needs to spend at least $27 million to build a treatment plant to remove pollutants, including PCBs, from stormwater.
However, as The Seattle Times pointed out, the plant will only cover a mere 1.25 percent of the 20,000 acres that drain to the Lower Duwamish.
Monsanto has faced a spate of PCB contamination lawsuits over the decades and several this year alone. In 2015, the cities of Spokane, San Diego, San Jose and Oakland also sued the company over PCB-contaminated sites.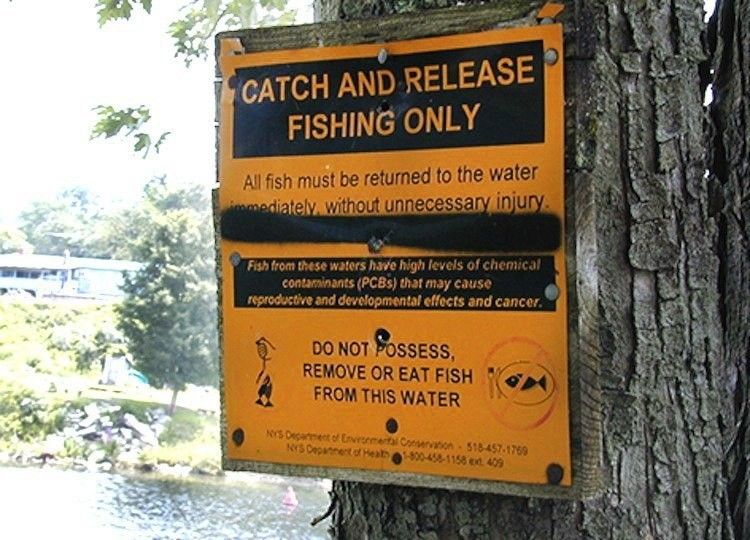 Before switching to agribusiness, Monsanto was the primary manufacturer of PCBs in the U.S. from 1935 to 1979. PCBs, which were used to insulate electronics, was banned in 1979 by the U.S. EPA over human health and environmental concerns.
The chemical has been detected in waterways around the world, and can cause damage to aquatic life, wildlife as well as human health. PCBs have been known to negatively effect the human immune, reproductive, nervous and endocrine systems, and cause cancer.
In an email to KUOW/EarthFix, Monsanto spokeswoman Charla Lord said the company is reviewing the lawsuit and its allegations but added that "Monsanto is not responsible for the costs alleged in this matter."
"PCBs sold at the time were a lawful and useful product that was then incorporated by third parties into useful products," she wrote. "If improper disposal or other improper uses allowed for necessary clean up costs, then these other third parties would bear responsibility for those costs."
It has been reported that Monsanto allegedly knew that PCBs were toxic well before the 1979 ban but continued production of the profitable compound anyway. Think Progress reported:
In a 1970 internal memo, agrochemical giant Monsanto alerted its development committee to a problem: Polychlorinated Biphenyls—known as PCBs—had been shown to be a highly toxic pollutant.
PCBs—sold under the common name Aroclor—were also huge business, raking in some $10 million in profits. Not wanting to lose all of these profits, Monsanto decided to continue its production of Aroclor while alerting its customers to its potentially adverse effects. Monsanto got out of the PCB business altogether in 1977—two years before the chemicals were banned by the EPA—but just because the company no longer produces the toxic substances doesn't mean it can forget about them completely.
YOU MIGHT ALSO LIKE 
Matt Damon Slams Michigan Governor Over Flint Water Crisis: 'At the Very Least He Should Resign!'
Monsanto Files Lawsuit to Stop California From Listing Glyphosate as Known Carcinogen
There Will Be More Plastic Than Fish in the Ocean by 2050
Monsanto's Genetically Engineered Roundup Ready Alfalfa Has Gone Wild
EcoWatch Daily Newsletter
Pxhere
By Richard Denison
Readers of this blog know how concerned EDF is over the Trump EPA's approval of many dozens of new chemicals based on its mere "expectation" that workers across supply chains will always employ personal protective equipment (PPE) just because it is recommended in the manufacturer's non-binding safety data sheet (SDS).
By Grant Smith
From 2009 to 2012, Gregory Jaczko was chairman of the Nuclear Regulatory Commission, which approves nuclear power plant designs and sets safety standards for plants. But he now says that nuclear power is too dangerous and expensive — and not part of the answer to the climate crisis.
A lake in Rocky Mountain National Park. Brett Walton / Circle of Blue
By Brett Walton
When Greg Wetherbee sat in front of the microscope recently, he was looking for fragments of metals or coal, particles that might indicate the source of airborne nitrogen pollution in Rocky Mountain National Park. What caught his eye, though, were the plastics.
Gabriele Holtermann Gorden / Pacific Press / LightRocket / Getty Images
In a big victory for animals, Prada has announced that it's ending its use of fur! It joins Coach, Jean Paul Gaultier, Giorgio Armani, Versace, Ralph Lauren, Vivienne Westwood, Michael Kors, Donna Karan and many others PETA has pushed toward a ban.
This is a victory more than a decade in the making. PETA and our international affiliates have crashed Prada's catwalks with anti-fur signs, held eye-catching demonstrations all around the world, and sent the company loads of information about the fur industry. In 2018, actor and animal rights advocate Pamela Anderson sent a letter on PETA's behalf urging Miuccia Prada to commit to leaving fur out of all future collections, and the iconic designer has finally listened.
Amer Ghazzal / Barcroft Media / Getty Images
If people in three European countries want to fight the climate crisis, they need to chill out more.
That's the conclusion of a new study from think tank Autonomy, which found that Germany, the UK and Sweden all needed to drastically reduce their workweeks to fight climate change.
Amazon Employees for Climate Justice held a press conference after the annual shareholder meeting on May 22. Amazon Employees for Climate Justice
An artist's rendering of the recomposition facility. MOLT Studios
Washington became the first U.S. state to legalize human composting Tuesday, offering residents a more environmentally friendly way to dispose of their remains, AFP reported.
Mr.TinDC / Flickr / CC BY-ND 2.0
Many nutrients are essential for good health.