A resident of Austin, Texas scrapes snow into a bucket to melt it into water on Feb. 19, 2021. Winter storm Uri brought historic cold weather, leaving people in the area without water as pipes broke. Joe Raedle / Getty Images
By Andrea Germanos
President Joe Biden is being called on to back newly reintroduced legislation that seeks to remedy the nation's drinking water injustices with boosts to infrastructure and the creation of a water trust fund.
"From the plague of water shutoffs due to unaffordable bills during a pandemic, to the recent heartbreaking scenes across the South of frozen pipes leaving millions without water, it has become desperately clear that our country is in a water crisis," said Food & Water Action executive director Wenonah Hauter in a statement Thursday.
"Grave crises require robust solutions, and this is just what the WATER Act provides," said Hauter.
The WATER Act — the acronym for the Water Affordability, Transparency, Equity, and Reliability Act of 2021 — was reintroduced Thursday by Democratic Reps. Brenda L. Lawrence (Mich.) and Ro Khanna (Calif.). Sen. Bernie Sanders (I-Vt.) introduced the companion legislation in the Senate.
Supporting the measure is a diverse collection of over 500 organizations including Corporate Accountability, the Communications Workers of America (CWA), Food & Water Watch, and the NAACP. Seventy-four lawmakers in the House and Senate are co-sponsors.
It's no coincidence the communities with the highest rates of coronavirus infections are the same ones with dirty w… https://t.co/LFSqgPaSN8

— Rep. Ro Khanna (@Rep. Ro Khanna)1614274075.0
Echoing Hauter, Lawrence said in a statement that we "have a water crisis in the United States that affects every corner of our country." And waiting to act on the issue, she added, is simply not an option.
"Access to clean and safe drinking water is a basic human right," said Lawrence.
According to a summary from the Michigan Democrat's office, the WATER Act:
Provides $34.85 billion a year to drinking water and wastewater improvements;
Creates a water trust fund;
Creates up to nearly one million jobs across the economy and protect American workers;
Prioritizes disadvantaged communities with grants and additional support;
Expands funding for technical assistance to small, rural, and Indigenous communities;
Funds projects to address water contamination from PFAS;
Requires U.S. EPA to study water affordability, shutoffs, discrimination, and civil rights violations by water providers;
Upgrades household wells and septic systems;
Helps homeowners replace lead service lines; and
Provides more than $1 billion a year to update water infrastructure in public schools.
Assets for the trust fund would be created by "rolling back a small portion of the Trump administration's corporate tax cuts by increasing the corporate income tax rate by 3.5 percentage points."
Affordability has long been a drinking water-related concern in communities across the U.S. — as have other issues including the presence of a class of chemicals known as PFAS and privatization woes. The Flint, Michigan water crisis also punctuated concerns about the management of water systems and drinking water safety.
Events over the past year have only underscored the need for public investment in the nation's water systems, WATER Act supporters say.
"The crisis in Texas illuminated how vital access to running water is for human survival. And the Covid-19 pandemic has put on display the unjust reality of America's water affordability, reliability, and equity crisis," said Brittany Alston, deputy research director of Action Center on Race & the Economy (ARCE).
Alston said that the WATER Act represented "a real solution" to those problems. She added, "The only way to combat America's water crisis is with this type of bold, reparative change that both challenges corporate power and addresses water affordability, accessibility, and quality across the entire country, especially in low-income and BIPOC communities."
In a June op-ed at The Guardian, Sanders and Lawrence — who also teamed up last year to introduce the WATER Act — detailed the nation's water crisis, writing, in part:
Unbelievably, when it comes to water infrastructure, America's challenges resemble those of a developing country. The American Society of Civil Engineers gives our drinking water infrastructure a "D" grade and our wastewater infrastructure a "D+." The Environmental Protection Agency estimates that raw sewage overflows at least 23,000 times each year. Up to 1.7 million Americans lack access to basic plumbing facilities such as a toilet, tub, shower, or basic running water. Almost 200,000 households have absolutely no wastewater system. Up to 10 [million] homes across America get water through lead pipes. Six years since the start of its water crisis, Flint still does not have clean water. Meanwhile, in Denmark, South Carolina, families are forced to travel 20 miles each month in order to collect clean drinking water.
Not only do Americans have to deal with poor-quality and often toxic drinking water, we have the "privilege" of paying an arm and a leg for it. Before the coronavirus pandemic hit, nearly 14 [million] households were unable to afford their water bills, whose prices increased more than 40% since 2010. At this rate, more than a third of American households may not be able to afford their water bills five years from now. ⁠Furthermore, due to the economic meltdown caused by the coronavirus, millions of Americans who don't know where their next paycheck will come from are now at risk of losing their water service. As public health officials warn that this deadly disease will be with us for quite some time, how are families supposed to wash their hands regularly when their utility company is shutting off their water?
According to Food & Water Watch's Hauter, the need for swift action is clear.
"The time for Congress and the Biden administration to make this critical legislation a priority has very clearly come," she said. "Our country can't wait any longer for a functional, safe, and affordable water system for every community."
Reposted with permission from Common Dreams.
From Your Site Articles
Related Articles Around the Web
EcoWatch Daily Newsletter
Fire in one part of a community can contaminate the water system used by other residents, as Santa Rosa, California, discovered after the Tubbs Fire.
Justin Sullivan / Getty Images
By Andrew J. Whelton
More than 58,000 fires scorched the United States last year, and 2021 is on track to be even drier. What many people don't realize is that these wildfires can do lasting damage beyond the reach of the flames – they can contaminate entire drinking water systems with carcinogens that last for months after the blaze. That water flows to homes, contaminating the plumbing, too.

Over the past four years, wildfires have contaminated drinking water distribution networks and building plumbing for more than 240,000 people.
Small water systems serving housing developments, mobile home parks, businesses and small towns have been particularly hard-hit. Most didn't realize their water was unsafe until weeks to months after the fire.
The problem starts when wildfire smoke gets into the system or plastic in water systems heats up. Heating can cause plastics to release harmful chemicals, like benzene, which can contaminate drinking water and permeate the system.
As an environmental engineer, I and my colleagues work with communities recovering from wildfires and other natural disasters. Last year, at least seven water systems were found to be contaminated, suggesting drinking water contamination may be a more widespread problem than people realize.
Our new study identifies critical issues that households and businesses should consider after a wildfire. Failing to address them can harm people's health – mental, physical and financial.
Wildfires Make Drinking Water Unsafe
When wildfires damage water distribution pipes, wells and the plumbing in homes and other buildings, they can create immediate health risks. A building's plumbing can become contaminated by smoke getting sucked into water systems, by heat damaging plastic pipes – or contamination penetrating into the plumbing and leaching out slowly over time.
Since 2017, multiple fires have rendered drinking water systems unsafe, including the Echo Mountain, Lionshead and Almeda fires in Oregon, and the CZU Lightning Complex, Camp and Tubbs fires in California. Thousands of private wells have been affected too.
Being exposed to contaminated water can cause immediate harm, such as headaches, nausea, dizziness and vomiting. Short-term exposure to 26 parts per billion or more of benzene, a carcinogen, may cause a decrease in white blood cells that protect the body from infectious disease. Multiple fires have caused drinking water to exceed this level. A variety of other chemicals can exceed safe drinking water exposure limits too in the absence of benzene.
Households Are Not Being Adequately Warned
In a survey of 233 households affected by water contamination, we found people reported high levels of anxiety and stress linked to the water problems. Nearly half had installed in-home water treatment because of uncertainty about the water. Eighty-five percent had looked for other water sources, such as bottled water.
In some cases, we found that advice from government agencies placed households at greater risk of harm. It has sometimes left people exposed to chemicals, caused them to needlessly spend money and given them a false sense of security. Certified in-home water treatment devices, for example, are tested only to bring down 15 parts per billion of benzene to less than 5 parts per billion, the federal standard. These devices are not tested to treat hazardous waste-scale contaminated water that's been found after wildfires.
Following the 2020 CZU Lightning Complex Fire near Santa Cruz, California, a local health department correctly warned private well owners not to use their water and to test it, but a nearby damaged water system and the state did not warn 17,000 people against bathing in the contaminated water. It was only after test results proved the water had been unsafe all along that the system owner and state advised against bathing in it.
In Oregon, some damaged systems encouraged people to boil their drinking water, later finding that the water had benzene in it.
After the 2018 Camp Fire that devastated Paradise, California, the local health department correctly warned the entire county not to use or try to treat the drinking water, which had contamination above EPA's hazardous waste limit. But one water system and the state encouraged 13,000 people to try to treat it themselves.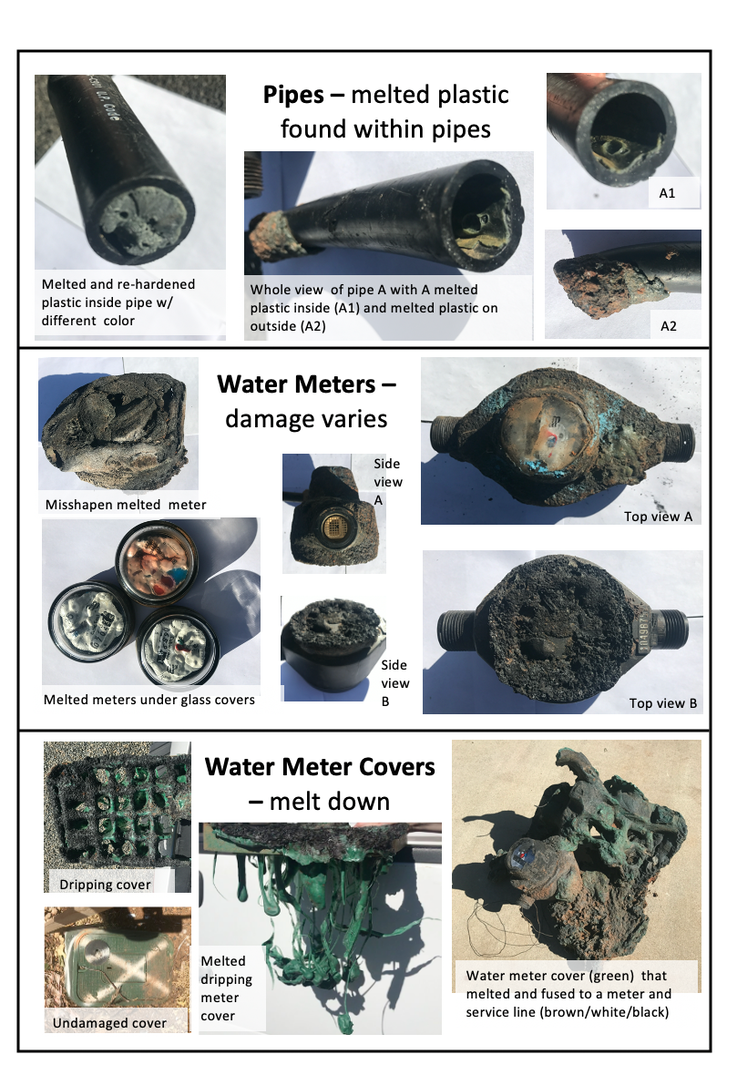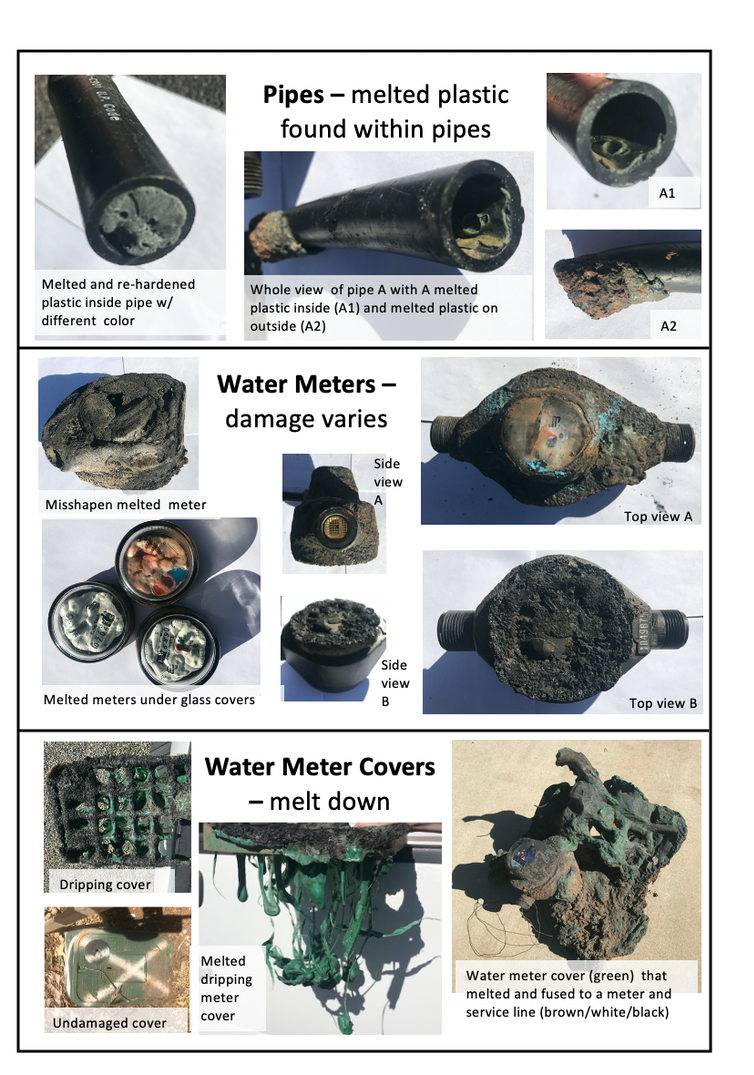 In all of these cases, the U.S. Environmental Protection Agency chose not to compel water utilities to explicitly notify customers about the water contamination and its risk.
Communities have received other bad information:
Commercial labs and government officials recommended flushing faucets for 5 to 15 minutes before collecting a water sample, thereby dumping out the contaminated plumbing water meant for testing.
Homeowners were led to believe a single cold water sample at the kitchen sink would determine if the hot water system and property service line was contaminated. It cannot.
People were led to believe that benzene water testing would determine if any other chemicals were present above safe limits. This is not possible.
What to look for after a nearby fire
Signs of potential contamination after a nearby wildfire could be loss of water pressure, discolored water, heat damage to water systems inside and outside buildings, and broken and leaking pipes, valves and hydrants.
Drinking water should be assumed to be chemically unsafe until proven otherwise.
Once a system is contaminated, cleanup can take months. The water system will have to be flushed and tested regularly to track down contamination. Health departments should also issue guidance on how to test private wells and plumbing.
When testing plumbing, include the property service line as well as the hot and cold water lines. Before collecting a water sample, the water must sit long enough in the plumbing so contamination can be found – 72 hours was the Tubbs Fire and Camp Fire standard. Tests should look for more than benzene.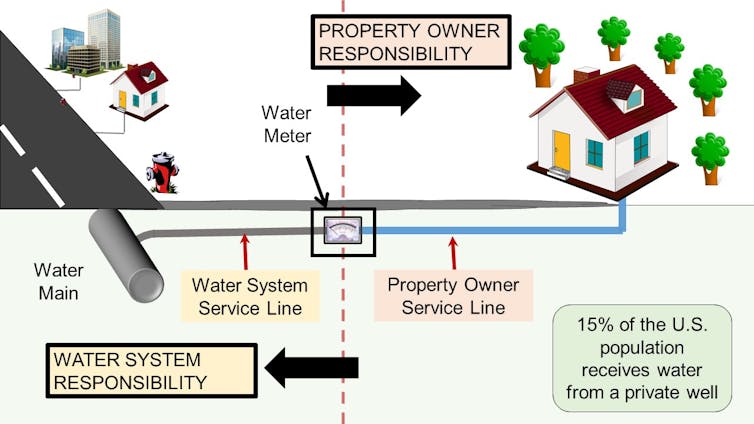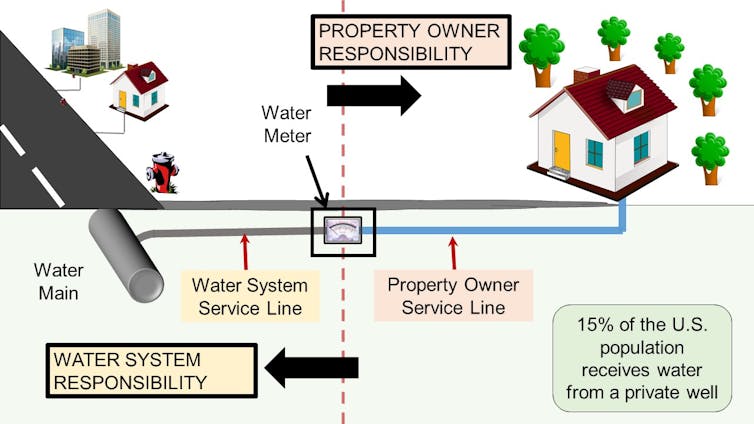 Who can help?
Many of the critical public health risks identified in our new study can be addressed by public health departments with financial support from state and local agencies.
Public health departments often have experience responding to water problems, such as legionella outbreaks, and can provide technical advice about both chemical exposures, building plumbing and private drinking water wells.
Andrew J. Whelton, Associate Professor of Civil, Environmental & Ecological Engineering, Director of the Healthy Plumbing Consortium and Center for Plumbing Safety, Purdue University

Disclosure statement: Andrew J. Whelton received funding from the U.S. National Science Foundation, Paradise Irrigation District, U.S. Environmental Protection Agency, Paradise Rotary Foundation, and Water Research Foundation.
Reposted with permission from The Conversation.
Devon Gailey
CBD oil is one dietary supplement where "organic" labels are very important to consumers. Learn about the importance of organic hemp oil, why it's better for the environment, and which CBD companies actually make trustworthy products with sustainable farming processes. Use our curated list to find the best organic CBD oil that's better for you and the environment.
What is Organic CBD Oil?
CBD stands for cannabidiol, and it's one of the hundreds of cannabinoids found within cannabis sativa plants. This plant compound is believed to have many potential health and wellness benefits, including support for anxiety, stress, sleep, and chronic pain.
Since CBD is extracted from industrial hemp, it contains only trace amounts of THC (the psychoactive component in cannabis plants). Instead, the effects of CBD are much more subtle and promote a general sense of calm and relaxation in most users.
The most important (and prominent) certification for organic products comes from the United States Department of Agriculture (USDA). What exactly does this certification entail? Essentially, a label indicating that a product is "USDA Organic" or "Certified Organic" means that at least 95% of the ingredients are obtained from organic sources.
For hemp to be considered organic by the USDA, it must be grown without the use of industrial solvents, irradiation, genetic engineering (GMOs), synthetic pesticides, or chemical fertilizer. Instead, farmers rely on natural substances and mechanical, physical, or biologically based farming techniques to cultivate healthy and organic crops.
Choosing an organic CBD oil without additives is important because it indicates that a product is both safe to use and better for the environment. CBD extracted from an organic hemp plant is more likely to be free from pesticides, heavy metals, and other harmful toxins. This allows you to enjoy the benefits of the plant extract without worrying about any additional and unwanted compounds. Organic CBD is also a better choice for the environment, as it is grown using more sustainable farming practices that help preserve and protect land and water resources.
Our Top Organic CBD Oils
Each product featured here has been independently selected by the writer. You can learn more about our review methodology here. If you make a purchase using the links included, we may earn commission.
How We Chose the Best Organic CBD Oils
To create our list of the best organic CBD oil, we compared brands and products on a number of different criteria. These included:
Hemp Source - We chose brands that use organic hemp grown in the U.S. and that follow natural and organic farming practices.
Natural Ingredients - Each of the products on our list were examined to see if they used organic and natural ingredients for things like flavoring and carrier oils.
Strengths - We looked for organic CBD oils that provide different concentrations of CBD to choose from, depending on your needs.
Lab Testing - All of the CBD products we recommend must undergo independent third-party lab testing and provide access to those results.
Certifications - In addition to USDA organic certification, we also looked for seals from the U.S. Hemp Authority, U.S. Hemp Roundtable, B-Corp, and other industry standards.
A note about USDA organic certification: before the passage of the 2018 Farm Bill, no hemp-derived products could be dubbed as "certified organic" as the hemp plant and its extracts were still categorized as a Schedule I Controlled Substance.
Due to the fact that industrial hemp has only recently become an agricultural crop, very few CBD oils are USDA certified organic. Many CBD products contain hemp extracts from plants that were grown organically, but may not be federally certified yet. Where necessary, we researched each brand's growing and harvesting practices to determine if they follow organic and natural cultivation methods, even if they are not fully certified by the USDA.
8 Best Organic CBD Oils of 2021
The Research on Organic Hemp Oil
What does the science say about organic CBD oil? There is evidence that CBD can help for certain conditions, specifically things like anxiety, sleeplessness, and pain. In fact, CBD taken for anxiety may have fewer side effects than certain prescription anxiety medications. However, as hemp and CBD remain unregulated by the Food and Drug Administration, it is vitally important to do your research and choose high-quality and safe products.
Using organic CBD oil is an easy way to help ensure that you can enjoy the health and wellness benefits of CBD while avoiding any potential toxins or synthetic chemicals.
Hemp is a unique plant, not only for its rich cannabinoid content, but because it is a bioaccumulator, and has the ability to absorb a wide variety of components in the soil. This trait means that hemp can help the environment through the remediation of green spaces, but it poses great risks when it comes to the creation of CBD products derived from hemp.
Because hemp has a high capacity for compound uptake, this means that the plants can retain harmful chemicals like pesticides, heavy metals, and other residual solvents. This is especially true when it comes to synthetic chemicals that are more toxic to humans, and difficult to remove once they have been absorbed by the hemp plant.
Organic farming practices help reduce the risk of hemp crops absorbing harsh chemicals that may later end up in CBD oil after extraction. When you're taking CBD as a wellness supplement to help alleviate your symptoms or improve your overall well-being, the last thing you want is to ingest compounds that might negatively outweigh the benefits of CBD. This is an important reason to look for third party lab test results when shopping for CBD products since these certificates of analysis can show the full cannabinoid and terpene profile of a hemp extract, as well as test results that search for the presence of any residual solvents. If you choose a non-organic CBD oil, you will need to rely even more on the independent lab test results to make sure the product is safe.
In addition to creating a better end product, organic farming practices are also better for the environment. Sustainable and organic farming methods may reduce pollution, conserve water, reduce soil erosion, increase soil fertility, and use less energy. The use of natural pest deterrents as opposed to chemical pesticides is also better for nearby animal populations and ecosystems.
How to Choose CBD Oil for You
When shopping for an organic CBD oil, you can look for certain key ingredients and certifications to find the best options. Here are some tips on how to compare and choose the right organic CBD oil.
What to Look For
Start by looking for the following pieces of information when considering any CBD product:
CBD Spectrum
Make sure you know if the product uses full spectrum, broad spectrum, or CBD isolate hemp extract. Full spectrum CBD contains all of the natural phytocannabinoids, terpenes, and fatty acids found in the hemp plant, including THC. This may produce a fuller result through the entourage effect. However, if you are concerned about THC, or are subject to a drug test, broad spectrum and CBD isolate products offer a great alternative.
Potency
Always check to see how much CBD the product contains. This is measured in milligrams per container and milligrams per serving. A single serving for CBD oil is typically 1 mL, and most brands offer recommendations for measuring and dosages.
Organic Hemp
The source of the hemp used to extract CBD is vitally important. We recommend choosing brands that use organic and naturally-grown hemp raised in the U.S.A. for safety standards. This is the quickest way to ensure that the CBD itself is pure and free from pesticides or other harmful compounds.
Lab Testing
We only recommend CBD oils and products that are subject to independent third-party lab testing. This is a crucial step that verifies both the safety and purity of the oil as well as the potency of the CBD per serving. Look for brands that give you easy access to the lab test results for every product they sell.
How to Read Labels
Here are the primary things to look for when reading the label on a CBD oil or product:
Type of CBD - The label should clearly state whether the product contains full spectrum, broad spectrum, or CBD isolate hemp extract. If it is broad spectrum or isolate, look for a mark that tells you it is "THC-free."
Certifications - Certain brands will include seals of approval to show that their product is USDA-certified organic, non-GMO, made in the U.S.A., or U.S. Hemp Authority certified.
Other Ingredients - Check the ingredients list for anything in the product besides the CBD extract. This typically includes a carrier oil, like MCT or hemp seed oil, but can also include flavorings or botanicals. Make sure they are all-natural and that you are not allergic to any of them.
Test Results - Most brands include a QR code on the packaging or the label of their CBD product that you can scan to view the third-party test results. This is a key way to know if a brand is trustworthy and whether their CBD is safe to use.
How to Use
Organic CBD oil is used just like any other CBD oil tincture, and is primarily ingested using a dropper to measure out the correct dose. Many brands recommend that you take the CBD oil sublingually by placing the CBD tincture under your tongue for 30 seconds or so before swallowing to aid in absorption. You can also add CBD to food and beverages, though some argue that this lessens the effect.
Some of the most common wellness advantages that people seek from organic CBD include:
Better sleep
Internal balance and regulation
If you take organic CBD for help with sleep, take the recommended amount about an hour before bed. If you are taking it for anxiety, you can take one dose in the morning and another in the evening to help promote a sense of calm throughout the day. As with all CBD products, we recommend that you start with a lower dose and gradually increase it to achieve the desired effects rather than starting with a high dose.
Safety and Side Effects
CBD, while generally well-tolerated and safe for adults, can produce side effects in certain people. These are generally very mild, but can include things like nausea, diarrhea, fatigue, and irritability. CBD may also interact with certain prescription drugs, especially blood thinners and statins. If you take a prescription medication, be sure to consult with your doctor before starting CBD.
Takeaway
CBD has the potential to help with a number of health and wellness concerns, especially anxiety, insomnia, and chronic pain. To make sure that you choose the right option, go with the best organic CBD oil without additives from a brand you trust. Use our list to help you get started and find the natural relief you need.
Melena Gurganus is the Reviews Editor at EcoWatch. She is passionate health and wellness and her writing aims to help others find products they can trust. Her work has been featured in publications such as Health, Shape, Huffington Post, Cannabis Business Times, and Bustle.

Antarctica's Thwaites Glacier, aka the doomsday glacier, is seen here in 2014. NASA /
Wikimedia Commons
/ CC0
Scientists have maneuvered an underwater robot beneath Antarctica's "doomsday glacier" for the first time, and the resulting data is not reassuring.
Antarctica's Thwaites Glacier is referred to as the doomsday glacier because every year it contributes four percent to global sea level rise and acts as a stopper for the West Antarctic Ice Sheet. If the glacier were to collapse and take the sheet with it, that would raise global sea levels by around 10 feet. Now, a study published in Science Advances on April 9 warns that there is more warm water circling below the glacier than previously believed, making that collapse more likely.
"Our observations show warm water impinging from all sides on pinning points critical to ice-shelf stability, a scenario that may lead to unpinning and retreat," the study authors wrote. Pinning points are areas where the ice connects with the bedrock that provides stability, Earther explained.

The new paper is based on a 2019 expedition where an autonomous submarine named Ran explored the area beneath the glacier in order to measure the strength, salinity, oxygen content and temperature of the ocean currents that move beneath it, the International Thwaites Glacier Collaboration explained in a press release.
"These were the first measurements ever performed beneath the ice front of Thwaites glacier," Anna Wåhlin, lead author and University of Gothenburg oceanography professor, explained in the press release. "Global sea level is affected by how much ice there is on land, and the biggest uncertainty in the forecasts is the future evolution of the West Antarctic Ice Sheet."
This isn't the first instance revealing the presence of warm water beneath the glacier. In January 2020, researchers drilled a bore hole through the glacier and recorded temperature readings of more than two degrees Celsius above freezing, EcoWatch reported at the time.

However, Ran's measurements were taken earlier and allow scientists to understand the warmer water's movement in more detail. Scientists now know that water as warm as 1.05 degrees Celsius is circulating around the glacier's vulnerable pinning points.
"The worry is that this water is coming into direct contact with the underside of the ice shelf at the point where the ice tongue and shallow seafloor meet," Alastair Graham, study co-author and University of Southern Florida associate professor of geological oceanography, told Earther. "This is the last stronghold for Thwaites and once it unpins from the sea bed at its very front, there is nothing else for the ice shelf to hold onto. That warm water is also likely mixing in and around the grounding line, deep into the cavity, and that means the glacier is also being attacked at its feet where it is resting on solid rock."
While this sounds grim, the fact that researchers were able to obtain the data is crucial for understanding and predicting the impacts of the climate crisis.
"The good news is that we are now, for the first time, collecting data that will enable us to model the dynamics of Thwaite's glacier. This data will help us better calculate ice melting in the future. With the help of new technology, we can improve the models and reduce the great uncertainty that now prevails around global sea level variations," Wåhlin said in the press release.
From Your Site Articles
Related Articles Around the Web
If passed, a green amendment proposal could guarantee clean air and water for residents in Maine's constitution. gregobagel / Getty Images
Maine State Senator Chloe Maxmin doesn't identify as a "traditional Democrat."
Pexels
By Anthony Richardson, Chhaya Chaudhary, David Schoeman, and Mark John Costello
The tropical water at the equator is renowned for having the richest diversity of marine life on Earth, with vibrant coral reefs and large aggregations of tunas, sea turtles, manta rays and whale sharks. The number of marine species naturally tapers off as you head towards the poles.
Ecologists have assumed this global pattern has remained stable over recent centuries — until now. Our recent study found the ocean around the equator has already become too hot for many species to survive, and that global warming is responsible.
In other words, the global pattern is rapidly changing. And as species flee to cooler water towards the poles, it's likely to have profound implications for marine ecosystems and human livelihoods. When the same thing happened 252 million years ago, 90% of all marine species died.
A wild manatee swims through algae floating in the water near Tampa, Florida. milehightraveler / Getty Images
By Larry Brand
Millions of gallons of water laced with fertilizer ingredients are being pumped into Florida's Tampa Bay from a leaking reservoir at an abandoned phosphate plant at Piney Point. As the water spreads into the bay, it carries phosphorus and nitrogen – nutrients that under the right conditions can fuel dangerous algae blooms that can suffocate sea grass beds and kill fish, dolphins and manatees.
It's the kind of risk no one wants to see, but officials believed the other options were worse.
About 300 homes sit downstream from the 480-million-gallon reservoir, which began leaking in late March 2021. State officials determined that pumping out the water was the only way to prevent the reservoir's walls from collapsing. They decided the safest location for all that water would be out through Port Manatee and into the bay.
Florida's coast is dotted with fragile marine sanctuaries and sea grass beds that help nurture the state's thriving marine and tourism economy. Those near Port Manatee now face a risk of algal blooms over the next few weeks. Once algae blooms get started, little can be done to clean them up.
The phosphate mining industry around Tampa is just one source of nutrients that can fuel dangerous algae blooms, which I study as a marine biologist. The sugarcane industry, cattle ranches, dairy farms and citrus groves all release nutrients that often flow into rivers and eventually into bays and the ocean. Sewage is another problem – Miami and Fort Lauderdale, for example, have old sewage treatment systems with frequent pipe breaks that leak sewage into canals and coastal waters.
All can fuel harmful algal blooms that harm marine life and people. Overall, blooms are getting worse locally and globally.
Red tide in recent years has killed large numbers of Florida's manatees, a threatened species. David Hinkel/U.S. Fish and Wildlife Service
The Problem With Algae Blooms
Just down the coast from Port Manatee, the next three counties to the south have had algae blooms in recent weeks, including red tide, which produces a neurotoxin that feels like pepper spray if you breathe it in. Karenia brevis, a dinoflagellate, is the organism in red tide and produces the toxin.
This part of Florida's Gulf Coast is a hot spot for red tide, often fueled by agricultural runoff. A persistent red tide in 2017 and 2018 killed at least 177 manatees and left a trail of dead fish along the coast and into Tampa Bay. If the coastal currents carry today's red tide father north and into Tampa Bay, the toxic algae could thrive on the nutrients from Piney Point.
A map shows red tide reports just south of Tampa Bay. Florida Fish and Wildlife Conservation Commission
Even blooms that are not toxic are still dangerous to ecosystems. They cloud the water, cutting off light and killing the plants below. A large enough bloom can also reduce oxygen in the water. A lack of oxygen can kill off everything in the water, including the fish.
This part of Florida has extensive sea grass meadows, about 2.2 million acres (8.9 billion square meters) in all, which are important habitat for lots of species and serve as nurseries for shrimp, crabs and fish. Scientists have argued that sea grass is also a major carbon sink – the grass sucks up carbon and pumps it down into the sediments.
Once the nutrients are in a large body of water, there isn't much that can be done to stop algae growth. Killing the algae would only release the nutrients again, putting the bay back where it started. Algae blooms can remain a problem for years, finally declining when a predator population develops to eats them, a viral disease spreads through the bloom or strong currents and mixing disperse the bloom.
Agriculture Runoff Poses Risks to Marine Life
The phosphate mining industry around Tampa is a large source of nutrient-rich waste. On average, more than 5 tons of phosphogypsum waste are produced for every ton of phosphoric acid created for fertilizer. In Florida, that adds up to over 1 billion tons of radioactive waste material that can't be used, so it's stacked up and turned into reservoirs like the one now leaking at Piney Point.
The reservoirs are obvious in satellite photos of the region, and they can be highly acidic. To get the phosphate out of the minerals, the industry uses sulfuric acid, and it leaves behind a highly acid wastewater. There have been at least two cases where it ate through the limestone below a reservoir, creating huge sinkholes hundreds of feet deep and draining wastewater into the aquifer.
Since saltwater had previously been pumped into the Piney Point reservoir, acidity is less of an issue. That's because the seawater would buffer the pH. There is some radioactivity, but only slightly above regulatory standards, according to state Department of Environmental Protection, and probably not much of a health hazard.
But the nutrients are a risk. In 2004, water releases from the Piney Point reservoir contributed to an algae bloom in Bishop Harbor, just south of the current release site. In 2011, it released over 170 million gallons into Bishop Harbor again after a liner broke.
Piney Point: Florida's Leaking Reservoir
Map: The Conversation/CC-BY-ND
Another significant source of algae-feeding nutrients is agriculture, particularly cattle ranching and the sugarcane industry. Nutrient runoff from cattle ranches and dairy farms north of Lake Okeechobee end up in the lake. South of the lake, much of the northern third of the Everglades was converted to sugarcane farms, and those fields back-pumped runoff into the lake for decades until the state started cracking down in the 1980s. Their legacy nutrients are still in the lake.
The nutrient-rich water in the lake then pours down the Caloosahatchee River and into the Gulf of Mexico near Fort Myers, south of Tampa. That's likely feeding the current red tide off the mouth of the Caloosahatchee River.
When water from the Everglades region's agriculture is pumped south instead, huge blooms tend to appear in Florida Bay at the southern tip of the state. Some scientists believe it may be damaging coral reefs there, though there's debate about it. During times that flow of water from the farms increased, reefs throughout the Florida Keys have been harmed. Those reefs have become overgrown with algae.
With the current red tide, the coastal currents have carried it north as far as Sarasota already. If they carry it farther north, it will run into the Piney Point area.
Larry Brand is a Professor of Marine Biology and Ecology, University of Miami.
Disclosure statement: Larry Brand has received funding from the National Science Foundation, National Institutes of Health, Environmental Protection Agency, National Oceanic and Atmospheric Association, National Park Service, Department of Energy, Office of Naval Research, Army Corps of Engineers, Florida Department of Health, Dade County Department of Environmental Resources Management, Cove Point Foundation, and Hoover Foundation.
Reposted with permission from The Conversation.
From Your Site Articles
Related Articles Around the Web
The California Aqueduct, a system of canals, tunnels and pipelines, conveys water collected from the Sierra Nevada Mountains and valleys of Northern and Central California to Southern California. Rolf Schulten / ullstein bild / Getty Images
Roger Bales is a Distinguished Professor of Engineering, University of California, Merced.
Brandi McKuin is a Postdoctoral Researcher in Environmental Studies, University of California, Santa Cruz.
Disclosure statement: Nothing to disclose. Roger Bales does not work for, consult, own shares in or receive funding from any company or organization that would benefit from this article, and has disclosed no relevant affiliations beyond their academic appointment.
Reposted with permission from The Conversation.
California moves more water than any other system in the world. Steve Proehl / Getty Images
Installing solar panels over California's network of water canals could save the state an estimated 63 billion gallons of water and produce 13 gigawatts of renewable power every year, according to a feasibility study published in Nature Sustainability.
California moves more water than any other system in the world, with 75% of the state's available water in its northern third and the southern two-thirds accounting for 80% of the state's demand.
Covering the canals with solar panels would reduce evaporation by shading the canals from the sun (along with the co-benefit of reducing canal-choking plant growth) and the cooling effects of the water could boost solar panel efficiency.
The final third of this win-win-win is the land elsewhere that won't need to be covered by a solar farm, Michael Kiparsky, director of the Wheeler Water Institute at the UC Berkeley School of Law, told Wired.
Kiparsky likened it to the obvious preference for putting solar panels on one's roof, instead of in the middle of the backyard.
"You're taking something that's already been altered by human activity and doubling up on the benefits it provides. That's the profound piece," he said.
For a deeper dive:
For more climate change and clean energy news, you can follow Climate Nexus on Twitter and Facebook, sign up for daily Hot News, and visit their news site, Nexus Media News.
Pexels
By Jessica Corbett
A new study is shedding light on just how much ice could be lost around Antarctica if the international community fails to urgently rein in planet-heating emissions, bolstering arguments for bolder climate policies.
The study, published Thursday in the journal Geophysical Research Letters, found that over a third of the area of all Antarctic ice shelves — including 67% of area on the Antarctic Peninsula — could be at risk of collapsing if global temperatures soar to 4°C above pre-industrial levels.
An ice shelf, as NASA explains, "is a thick, floating slab of ice that forms where a glacier or ice flows down a coastline." They are found only in Antarctica, Greenland, Canada, and the Russian Arctic—and play a key role in limiting sea level rise.
"Ice shelves are important buffers preventing glaciers on land from flowing freely into the ocean and contributing to sea level rise," explained Ella Gilbert, the study's lead author, in a statement. "When they collapse, it's like a giant cork being removed from a bottle, allowing unimaginable amounts of water from glaciers to pour into the sea."
"We know that when melted ice accumulates on the surface of ice shelves, it can make them fracture and collapse spectacularly," added Gilbert, a research scientist at the University of Reading. "Previous research has given us the bigger picture in terms of predicting Antarctic ice shelf decline, but our new study uses the latest modelling techniques to fill in the finer detail and provide more precise projections."
Check out my piece for @ConversationUK on how & why #Antarctica's #IceShelves are at risk as global #temperatures r… https://t.co/YCMzgfliiR

— Dr Ella Gilbert (@Dr Ella Gilbert)1617975049.0
Gilbert and co-author Christoph Kittel of Belgium's University of Liège conclude that limiting global temperature rise to 2°C rather than 4°C would cut the area at risk in half.
"At 1.5°C, just 14% of Antarctica's ice shelf area would be at risk," Gilbert noted in The Conversation.
While the 2015 Paris climate agreement aims to keep temperature rise "well below" 2°C, with a more ambitious 1.5°C target, current emissions reduction plans are dramatically out of line with both goals, according to a United Nations analysis.
Gilbert said Thursday that the findings of their new study "highlight the importance of limiting global temperature increases as set out in the Paris agreement if we are to avoid the worst consequences of climate change, including sea level rise."
"If temperatures continue to rise at current rates," she said, "we may lose more Antarctic ice shelves in the coming decades."
The researchers warn that Larsen C—the largest remaining ice shelf on the Antarctic peninsula—as well as the Shackleton, Pine Island, and Wilkins ice shelves are most at risk under 4°C of warming because of their geography and runoff predictions.
"Limiting warming will not just be good for Antarctica—preserving ice shelves means less global sea level rise, and that's good for us all," Gilbert added.
All the more reason we need to push our leaders towards a quick end to the use of all fossil fuels! https://t.co/yrNUgjbkYG

— Food & Water Watch (@Food & Water Watch)1617915642.0
Low-lying coastal areas such as small island nations of Vanuatu and Tuvalu in the South Pacific Ocean face the greatest risk from sea level rise, Gilbert told CNN.
"However, coastal areas all over the world would be vulnerable," she warned, "and countries with fewer resources available to mitigate and adapt to sea level rise will see worse consequences."
Research published in February examining projections from the Fifth Assessment Report of the U.N. Intergovernmental Panel on Climate Change as well as the body's Special Report on the Ocean and Cryosphere in a Changing Climate found that sea level rise forecasts for this century "are on the money when tested against satellite and tide-gauge observations."
A co-author of that study, John Church of the Climate Change Research Center at the University of New South Wales, said at the time that "if we continue with large ongoing emissions as we are at present, we will commit the world to meters of sea level rise over coming centuries."
Parties to the Paris agreement are in the process of updating their emissions reduction commitments—called nationally determined contributions—ahead of November's United Nations climate summit, known as COP26.
Reposted with permission from Common Dreams.
From Your Site Articles
Related Articles Around the Web
Caribbean islands such as Trinidad have plenty of water for swimming, but locals face water shortages for basic needs. Marc Guitard / Getty Images
By Jewel Fraser
Noreen Nunez lives in a middle-class neighborhood that rises up a hillside in Trinidad's Tunapuna-Piarco region.
People wait in long lines at an H-E-B grocery store in Austin, Texas on February 17, 2021 as millions of Texans are still without water and power as winter storms continue. Montinique Monroe / Getty Images
As the death toll mounts, secondary effects of the Texas grid failure, driven primarily by the failure of gas, coal, and nuclear plants to handle the cold, are becoming apparent.
At least 16 people are dead and 2.6 million Texas customers were without power as of Wednesday evening.
Gov. Greg Abbott said he did not know when power would be restored and state regulators said as much generation was falling off the grid as was being added on. Food is also becoming scarce as the storm disrupted food distribution systems.
Meanwhile nearly 12 million Texans, approximately 40% of the state's population and more than the entire population of Michigan, live in one of the state's 590 public water systems that have reported service disruptions.
That includes St. David's South Austin Medical Center, which as of Thursday morning still lacked heat because of low water pressure, an issue affecting "a number of other hospitals in the area," according to its CEO.
Houston residents were expected to be required to boil their water even after pressure is restored — hopefully late Thursday, though more bad weather is expected — and burst pipes caused flooding in Dallas.
For a deeper dive:
Death toll and outages: Washington Post; Thermal plant failures: Dallas Morning News, Houston Chronicle, NPR; Unknown restoration timeline: Texas Tribune, Houston Chronicle, AP; Food shortages: Texas Tribune; Statewide water disruptions: Texas Tribune; Hospitals: Austin American-Statesman; Houston: Houston Chronicle; Dallas: Dallas Morning News

For more climate change and clean energy news, you can follow Climate Nexus on Twitter and Facebook, sign up for daily Hot News, and visit their news site, Nexus Media News.
Kevin Maillefer / Unsplash
By Lynne Peeples
Editor's note: This story is part of a nine-month investigation of drinking water contamination across the U.S. The series is supported by funding from the Park Foundation and Water Foundation. Read the launch story, "Thirsting for Solutions," here.
In late September 2020, officials in Wrangell, Alaska, warned residents who were elderly, pregnant or had health problems to avoid drinking the city's tap water — unless they could filter it on their own.
More than 3,000 miles (4,800 kilometers) away, the people of Scituate, Massachusetts, received a letter that same month cautioning about the same group of contaminants in their drinking water.
At issue wasn't any of the well-known and widely feared water infiltrators such as E. coli or per- and polyfluoroalkyl substances (PFAS). The culprit chemicals tainting taps from Cocoa, Florida, to the Finger Lakes of New York to a correctional facility in Only, Tennessee, are, in fact, less recognized yet more ubiquitous: disinfection by-products.
"Take a glass of water. You may or may not have pesticides, pharmaceuticals, PFAS and lead in it. Usually not," says Susan Richardson, a professor of biochemistry at the University of South Carolina in Columbia. "But there's always something that is in your drinking water, and that's disinfection by-products."
Aptly named, the chemicals form in water when disinfectants that are widely used to kill pathogens in municipal drinking water facilities react with organic compounds. These compounds may be present in the water as a result of natural processes such as the decay of leaves and animal matter, as well as human activities that may release solvents, pharmaceuticals, pesticides and industrial chemicals. Exposure to disinfection by-products through drinking, bathing or swimming has been linked to potential increased risks of low birthweight babies, birth defects, miscarriages and cancer.
"Disinfection is hugely important. We've got to kill those pathogens," says Richardson. "We had millions of people dying from waterborne illnesses before we started disinfecting water in the 1800s."
Cholera and typhoid fever were once deadly and pervasive threats. Still today, when concentrations of disinfectants fall too low, drinking water can become a breeding ground for dangerous pathogens such as Legionella, E. coli, even cholera.
"It's a trade-off between inactivating pathogens that are going to make people sick today versus the long-term, low-level risk of chemicals in the water," says Christy Remucal, an associate professor of civil and environmental engineering at the University of Wisconsin–Madison.
Striking a balance may be even more challenging today as waters become increasingly compromised due to population growth, wastewater intrusion, energy exploration, climate change — and now the Covid-19 pandemic, according to Richardson.
During the pandemic, many places have increased use of chlorine for disinfection in indoor and outdoor settings and during wastewater treatment, resulting in the potential for higher levels of disinfection by-products. Authors of a study published in October warn that this "upsurge and overuse of chlorine-based disinfectants" may pose a threat to human health "by impacting water quality."
Concentrations of harmful chemicals have also likely increased in buildings left vacant during Covid-19 shutdowns. The longer that water sits in pipes, explains Richardson, the longer it has to react with disinfectants and form more by-products.
Still, Gregory Korshin, a professor of civil and environmental engineering at the University of Washington in Seattle, encourages perspective on the issue of disinfection by-products. The answer, he and others say, is not to stop disinfecting water, nor is it for everyone to buy bottled water.
"There is a dark side of disinfection," adds Korshin. "But this doesn't compromise the notion that drinking water in the U.S. is safe."
Unintended Consequences
Chemists first discovered disinfection by-products in treated drinking water in the 1970s. The trihalomethanes they found, they determined, had resulted from the reaction of chlorine with natural organic matter. Since then, scientists have identified more than 700 additional disinfection by-products. "And those only represent a portion. We still don't know half of them," says Richardson, whose lab has identified hundreds of disinfection by-products.
Identification of disinfection by-products is incredibly difficult, she explains, because these chemicals are not simply flowing down a river from an industrial site or running off a farm. "They didn't exist before," she adds. "It's a complete unknown — there's no preconceived idea of what these chemicals look like."
Another research team recently discovered more previously unidentified disinfection by-products. As they described in a January 2020 study, potentially carcinogenic chemicals are formed through the interaction of chlorine and not only organic matter in the environment but also manmade materials that include phenols such as bisphenol A (BPA) and other plasticizers, as well as sunscreen agents and antimicrobials.
"These phenol compounds are incredibly widespread because of their properties," says Carsten Prasse, a coauthor on the study and an assistant professor of environmental health and environmental engineering at Johns Hopkins University. He highlights their use in both plastic pipes and plastic bottles, which frequently carry drinking water.
What's Regulated and What's Not?
The U.S. Environmental Protection Agency (EPA) currently regulates 11 disinfection by-products — including a handful of trihalomethanes (THM) and haloacetic acids (HAA). While these represent only a small fraction of all disinfection by-products, EPA aims to use their presence to indicate the presence of other disinfection by-products. "The general idea is if you control THMs and HAAs, you implicitly or by default control everything else as well," says Korshin.
EPA also requires drinking water facilities to use techniques to reduce the concentration of organic materials before applying disinfectants, and regulates the quantity of disinfectants that systems use. These rules ultimately can help control levels of disinfection by-products in drinking water.
Click the image for an interactive version of this chart on the Environmental Working Group website.
Still, some scientists and advocates argue that current regulations do not go far enough to protect the public. Many question whether the government is regulating the right disinfection by-products, and if water systems are doing enough to reduce disinfection by-products. EPA is now seeking public input as it considers potential revisions to regulations, including the possibility of regulating additional by-products. The agency held a two-day public meeting in October 2020 and plans to hold additional public meetings throughout 2021.
When EPA set regulations on disinfection by-products between the 1970s and early 2000s, the agency, as well as the scientific community, was primarily focused on by-products of reactions between organics and chlorine — historically the most common drinking water disinfectant. But the science has become increasingly clear that these chlorinated chemicals represent a fraction of the by-product problem.
For example, bromide or iodide can get caught up in the reaction, too. This is common where seawater penetrates a drinking water source. By itself, bromide is innocuous, says Korshin. "But it is extremely [reactive] with organics," he says. "As bromide levels increase with normal treatment, then concentrations of brominated disinfection by-products will increase quite rapidly."
Emerging data indicate that brominated and iodinated by-products are potentially more harmful than the regulated by-products.
Almost half of the U.S. population lives within 50 miles of either the Atlantic or Pacific coasts, where saltwater intrusion can be a problem for drinking water supplies. "In the U.S., the rule of thumb is the closer to the sea, the more bromide you have," says Korshin, noting there are also places where bromide naturally leaches out from the soil. Still, some coastal areas tend to be spared. For example, the city of Seattle's water comes from the mountains, never making contact with seawater and tending to pick up minimal organic matter.
Hazardous disinfection by-products can also be an issue with desalination for drinking water. "As desalination practices become more economical, then the issue of controlling bromide becomes quite important," adds Korshin.
Other Hot Spots
Coastal areas represent just one type of hot spot for disinfection by-products. Agricultural regions tend to send organic matter — such as fertilizer and animal waste — into waterways. Areas with warmer climates generally have higher levels of natural organic matter. And nearly any urban area can be prone to stormwater runoff or combined sewer overflows, which can contain rainwater as well as untreated human waste, industrial wastewater, hazardous materials and organic debris. These events are especially common along the East Coast, notes Sydney Evans, a science analyst with the nonprofit Environmental Working Group (EWG, a collaborator on this reporting project).
The only drinking water sources that might be altogether free of disinfection by-products, suggests Richardson, are private wells that are not treated with disinfectants. She used to drink water from her own well. "It was always cold, coming from great depth through clay and granite," she says. "It was fabulous."
Today, Richardson gets her water from a city system that uses chloramine.
Toxic Treadmill
Most community water systems in the U.S. use chlorine for disinfection in their treatment plant. Because disinfectants are needed to prevent bacteria growth as the water travels to the homes at the ends of the distribution lines, sometimes a second round of disinfection is also added in the pipes.
Here, systems usually opt for either chlorine or chloramine. "Chloramination is more long-lasting and does not form as many disinfection by-products through the system," says Steve Via, director of federal relations at the American Water Works Association. "Some studies show that chloramination may be more protective against organisms that inhabit biofilms such as Legionella."
If a drinking water facility fails to meet EPA regulations for disinfection by-products, one relatively easy and cheap modification is to add ammonia to the existing treatment, turning chlorine to chloramine. Many large community water systems in the U.S. now use chloramine. By doing so, according to Richardson, they have dropped levels of regulated disinfection by-products by up to as much as 90%.
However, there is one major drawback to this shift: the creation of potentially more harmful by-products. "It might push down on regulated disinfection by-products, but then other things pop up that are even more toxic," says Richardson, whose research team discovered previously unknown disinfection by-products in chloraminated drinking water. One of those finds, iodoacetic acid, is the most DNA-damaging disinfection by-product known to date.
Prasse underscored the concern: "From a regulatory perspective, we could say we're fine. But it's a false sense of security."
Rather than continuing on the toxic treadmill of replacing one potentially toxic chemical for another, a more effective solution may be to focus upstream in the treatment process — such as keeping organics out of the system in the first place. "That requires engineers, chemists, toxicologists and regulators to come together and figure something out," says Prasse.
Alternative Approaches
When he moved to the U.S. from Germany, Prasse says he immediately noticed the bad taste of the water. "You can taste the chlorine here. That's not the case in Germany," he says.
In his home country, water systems use chlorine — if at all — at lower concentrations and at the very end of treatment. In the Netherlands, chlorine isn't used at all as the risks are considered to outweigh the benefits, says Prasse. He notes the challenge in making a convincing connection between exposure to low concentrations of disinfection by-products and health effects, such as cancer, that can occur decades later. In contrast, exposure to a pathogen can make someone sick very quickly.
But many countries in Europe have not waited for proof and have taken a precautionary approach to reduce potential risk. The emphasis there is on alternative approaches for primary disinfection such as ozone or ultraviolet light. Reverse osmosis is among the "high-end" options, used to remove organic and inorganics from the water. While expensive, says Prasse, the method of forcing water through a semipermeable membrane is growing in popularity for systems that want to reuse wastewater for drinking water purposes.
Remucal notes that some treatment technologies may be good at removing a particular type of contaminant while being ineffective at removing another. "We need to think about the whole soup when we think about treatment," she says. What's more, Remucal explains, the mixture of contaminants may impact the body differently than any one chemical on its own.
Richardson's preferred treatment method is filtering the water with granulated activated carbon, followed by a low dose of chlorine.
Granulated activated carbon is essentially the same stuff that's in a household filter. (EWG recommends that consumers use a countertop carbon filter to reduce levels of disinfection by-products.) While such a filter "would remove disinfection by-products after they're formed, in the plant they remove precursors before they form by-products," explains Richardson. She coauthored a 2019 paper that concluded the treatment method is effective in reducing a wide range of regulated and unregulated disinfection by-products.
Greater Cincinnati Water Works installed a granulated activated carbon system in 1992, and is still one of relatively few full-scale plants that uses the technology. Courtesy of Greater Cincinnati Water Works.
Despite the technology and its benefits being known for decades, relatively few full-scale plants use granulated active carbon. They often cite its high cost, Richardson says. "They say that, but the city of Cincinnati [Ohio] has not gone bankrupt using it," she says. "So, I'm not buying that argument anymore."
Greater Cincinnati Water Works installed a granulated activated carbon system in 1992. On a video call in December, Jeff Swertfeger, the superintendent of Greater Cincinnati Water Works, poured grains of what looks like black sand out of a glass tube and into his hand. It was actually crushed coal that has been baked in a furnace. Under a microscope, each grain looks like a sponge, said Swertfeger. When water passes over the carbon grains, he explained, open tunnels and pores provide extensive surface area to absorb contaminants.
While the granulated activated carbon initially was installed to address chemical spills and other industrial contamination concerns in the Ohio River, Cincinnati's main drinking water source, Swertfeger notes that the substance has turned out to "remove a lot of other stuff, too," including PFAS and disinfection by-product precursors.
"We use about one-third the amount of chlorine as we did before. It smells and tastes a lot better," he says. "The use of granulated activated carbon has resulted in lower disinfection by-products across the board."
Richardson is optimistic about being able to reduce risks from disinfection by-products in the future. "If we're smart, we can still kill those pathogens and lower our chemical disinfection by-product exposure at the same time," she says.
Reposted with permission from Ensia.