Chard grown in Ouroboros's aquaponics system reveals its colorful roots. Ouroboros Farm
By Tracie McMillan
How do you feed a hotter, drier, more inequitable world? A new generation of American farmers are coming up with answers that rarely resemble the cornstalks and cattle pens of mainstream agriculture.
Today's American farmers are less white. They're also increasingly experimental. Even as our biggest farms get bigger, small producers are innovating in countless ways as they grapple with the serious questions that face our food system. Some prioritize making high-quality food affordable to folks on minimum wage and accessible in places where fresh produce is scarce; others are learning how to farm with far less water on drought-prone fields. They may be discovering hidden super fruits, reinvigorating coal country or bringing urban farming to the mountains. Here are six who will change your mind about what it means to farm.
A History of Democracy and Free-Flowing Rivers
Popular
Chilean environmentalists and global whitewater aficionados are celebrating the happy ending to the tumultuous 20-year battle to save Patagonia's Futaleufu River. On Aug. 30, Endesa Chile, subsidiary of Enersis and part of Italian-controlled energy consortium Enel, formally relinquished all claims to Chile's iconic whitewater mecca, and similar stakes in other Chilean rivers.

Endesa sought to build two dams on the Futaleufu that would capture its water for energy generation while inundating the river's spectacular landscapes—the 800-megawatt La Cuesta facility nine miles from the village of Puerto Ramirez and the 400-megawatt Los Coihues dam across Inferno Canyon at the gateway to the river's prime whitewater.
The picturesque farming communities above that dam would have drowned beneath 75 feet of water; mountainous rapids below the dam would survive only in the memories of those lucky enough to have experienced the unbridled river. The Spanish company hoped to sell the power from these installations to Argentina, or otherwise up north through Chile using a massive transmission line that was never built.
In a statement to the Chilean government, Endesa tabulated the factors behind its decision as:
"the high annual cost for the company to maintain water rights without using them"
the technical and economic difficulties facing the damming project
and, most notably, the lack of "sufficient support from local communities"
Fierce local opposition caused Endesa, two years ago, to suspend immediate plans to dam the Futaleufu, which has one dam near its headwaters in Argentina but flows free for 65 miles through Chile. Trapped between unyielding popular resistance and the escalating costs of its water rights, Endesa abandoned the project altogether. Endesa said its decision represents a $52-million haircut for its shareholders.
"This is an extraordinary triumph for Patagonia," said Patrick Lynch, staff attorney and international director at Futaleufu Riverkeeper. "The victory belongs to a half dozen activist groups composed of local farmers, river guides, fishermen and outfitters, and to the thousands of river lovers around the world and the international environmental groups who supported the community fighting the dam."
Reflecting on the long battle, Lynch told me, "It was always such an unlikely coalition. And yet this community won a bruising 20 year David and Goliath fist fight. We beat back an all-powerful international utility company that owned this river for more than 20 years. Now we need legal reforms to put an end to a corrupt system that still reward damming rivers for profit."
The Futaleufu played a symbolic role in Chile's struggles to restore her democracy, still reeling from two decades of dictatorship under General Augusto Pinochet. "Pinochet's regime was old school European corporatism," the Chilean environmental and human rights activist, Juan Pablo Orrego, explained to me in 1993 soon after Pinochet left power. "He followed Mussolini's scheme to merge state and corporate power and that meant handing Chile's publicly owned natural resources—including our rivers—over to private corporations."
Every tyranny includes efforts by powerful interests to privatize the public commons, but Pinochet's regime turned the ideology of privatization into a religion. In what is now regarded as a cataclysmically failed social experiment in voodoo economics, Pinochet turned Chile over to a group of right wing theoretical economists from the University of Chicago, entrusting them with authoritarian control over virtually every aspect of economic life in Chile.
These acolytes of "free market" guru Milton Friedman, the so called "Chicago Boys," used their unlimited power to impose a barbaric austerity on Chile's poor and middle classes. They slashed taxes on the rich and corporations, discarded vital subsidies for fuel, school milk and other food staples, eviscerated labor unions, cut education and healthcare, and repealed environmental, financial and trade regulations. In an orgy of privatization, they auctioned off Chile's public assets—including her roads, airports, airlines, telephone and electric utilities, her waterways and forests to multinational corporations at fire sale prices. "They literally liquidated our commonwealth for cash," Orrego observed. "They obliterated Chile's public spaces." Pinochet's henchmen gave away every Chilean river to private companies for damming.
These anti-democratic reforms were naturally unpopular with many Chileans, and Pinochet jailed, tortured and killed his program's critics, murdering 3,000 dissenters, imprisoning 20,000 and forcing another 200,000 into exile.
My family has had a long history of friendship with Chile. In the early 1960s, Chile's leftist democratic president, Eduardo Frei Montalva, became the closest Latin American ally of my uncle, President John Kennedy. Frei helped craft the blueprint for JFK's Alliance for Progress. Both men hoped the "Alianza" would break the strangle hold of Latin America's oligarchies who presided over feudal economies characterized by vast gulfs between rich and poor.
The oligarchs protected their wealth and privilege through seamless relationships with the military caudillos who ruled their nations with brutal dictatorship. That ruling coalition fortified itself in symbiotic relationships with all-powerful U.S. multinationals like Anaconda Copper, United Fruit, IT&T and Standard Oil, to whom the local oligarchs ceded their nations' natural resources in exchange for a share of the profits. These colonial style arrangements gave the oligarchs unimaginable wealth and power, kept their people in desperate poverty and gave rise to a new derisive sobriquet for these countries, the "Banana Republic."
Prior to JFK, U.S. foreign policy was to nurture these powerful oligarchies which unctuously served the mercantile interests of American corporations. But these policies, for JFK, represented a stark departure from American values—including our national anti-colonial heritage—and caused appalling injustice and poverty that was easily exploited by communist revolutionaries. Frei and Kennedy designed the alliance as a suite of reforms to rebuild Latin America as a collection of just, democratic, middle class societies. Chile, the continent's beacon of middle class stability, democracy and freedom would be the template.
My father's first public break with President Lyndon Johnson following JFK's assassination was over Johnson's subversion of the alliance. My father believed that the new U.S. president had abandoned the alliance's idealistic goals and returned U.S. policy to its historical role of supporting the oligarchs and fostering corporate colonialism.
In 1964, my father infuriated Johnson by visiting Chile and advising its intellectuals and government officials to nationalize the U.S. oil and mining interests that were robbing the nation's natural wealth. My father engaged in a heated debate with communist students at the University of Concepcion who showered him with spit, eggs and other missiles. He then made a harrowing trip headfirst into the depths of an Atacama copper mine on a tiny sled to meet with beleaguered miners. He returned to the surface to chastise the dismayed mine owner for mistreating his workers.
Just after dawn on the morning of June 29, 1973, I found myself with four others, including New York Times reporter Blake Fleetwood, on a remote Andean ridge near Chile's frontier with Argentina earnestly digging in the deep snow to escape a hail of gunfire from half a dozen carabineros crouched in the valley 100 meters below us. The squadron had pursued us from the nearby military base as we climbed on sealskins for a day of backcountry skiing. Believing we were trying to escape across the border, they soon captured and detained us. The nation was on high alert. Unbeknownst to us, a tank battalion, that morning, had launched a coup against the regime of Chile's socialist president, Salvador Allende.
I had traveled to Chile for the Atlantic Monthly to write about the Nixon administration's efforts to destroy Chile's economy—"Make the economy scream," he had ordered the CIA in 1970—and to overthrow Allende, the duly elected president of Latin America's oldest and most stable democracy. (Our nation would later learn that Nixon had accepted a hefty bribe from IT&T, which feared Allende's plans to naturalize their company).
Colonel Roberto Souper's so called "Tank Coup" quickly failed, but three months later, on Sept. 11, Salvador Allende died in a firefight as General Pinochet's troops invaded the presidential palace. The following year at a Senate Refugee Committee hearing chaired by my uncle, Senator Edward Kennedy, junta representatives warned me never to return to Chile. From the moment Allende died, Teddy had been scrambling to rescue Chilean descendants from Pinochet's murderous wrath. Chile's Foreign Minister Heraldo Muñoz, former United Nations ambassador, told me that he owes his life to Teddy's timely intervention. Teddy's 1974 bill, the so called "Kennedy Amendment," froze U.S. arm sales to the junta. When Teddy tried to visit Chile in 1986, Pinochet arranged violent riots to muzzle him and drive him from the country.
Working with Chile's democratic resistance, Teddy authored and passed legislation conditioning U.S. aid to Chile on a national referendum in which the Chilean people would be allowed to vote "si" or "no" on Pinochet's continued rule. Chile was desperate for that U.S. aid package; by then, the Chicago Boys' "reforms" had wrecked the Chilean economy and dismantled the finest health and education systems on the continent.
Chile's industrial base was in ruins; unemployment had risen tenfold. Chile was suffering from 375 percent inflation and a runaway national debt. Chile's resounding "No" vote in the plebiscite finally drove Pinochet from power. In 1990, Teddy returned to a hero's welcome in Chile to attend the inauguration of Pinochet's democratically elected successor, President Patricio Aylwin.

Environmentally-themed campaign poster urging a vote against Pinochet in the 1988 plebiscite forced upon the Chile's junta by Senator Ted Kennedy's legislation.
My entire family was beyond proud when in September 2008, Chile's first woman president, Michelle Bachelet came to our home in Hyannis Port to award Teddy Chile's highest civilian honor, the "Order of Merit" for his long support for democracy in Chile. Bachelet and her mother were among the Chileans Pinochet had tortured and jailed. Bachelet's father, an air force officer, was tortured to death in prison.
Even after he relinquished power, Pinochet's legal legacy continued causing mischief against the nation's people and their right to water. Pinochet had embedded the privatization of all Chile's water flows into key parts of the nation's Constitution and Water Code. To make sure that free-flowing rivers can never remain in public hands, the framework provides that ownership of Chile's water rights no longer belong to the public. Instead they belong to the first corporation to claim them. The law was finally revised in 2005 to punish corporate owners with escalating fees for not using the rights, but they can get the fees back once they propose and begin construction of a dam. These fees escalate over time, gradually topping millions of dollars per year for some rivers. The first battleground for challenging Pinochet's corporatist water regime was the fight to save the Biobio from dam builders in 1993.
The Biobio River was Chile's crown jewel. By the late 1980's it had already become Latin America's—and arguably, the World's—premier whitewater destination. Whitewater paddlers considered it the equivalent of the Colorado River, the world's gold standard of whitewater, for its breathtaking rapids and magical scenery. The Biobio plunged through a Grand Canyon scale gorge, but unlike the naked rock that frames the Colorado, the Biobio's lush climate had festooned its canyon walls with hanging gardens and watered them with five massive waterfalls that cascaded from the high plateau—all of this in the shadow of a smoking snow-capped volcano!
In 1993, following the collapse of the Pinochet Regime and the democratic election of Patricio Aylwin, I was among a small contingent of Natural Resources Defense Council attorneys who accompanied Mapuche Indian leaders and Chilean environmental activists on the largest expedition ever to run Chile's Biobio River. Juan Pablo Orrego, one of the founding fathers of the Chile's modern environmental movement, accompanied us as president of the grassroots Grupo de Accion por el Biobio.
Orrego observed to me, at that time, that while democracy had nominally returned to Chile, Pinochet had already given away virtually all the public assets that made democracy meaningful. The return of democracy, Orrego argued, was therefore illusory. Chile, he said, had reverted to a colonial model with its natural resources controlled by foreign corporations. Pinochet had given away Chile's entire commonwealth to private companies.
"We supposedly have democracy, but it is a democracy without teeth. A nation can't have a true democracy without sovereignty over its lands and infrastructures," Orrego told me.
The Biobio, once the diadem of Chile's patrimony, was now the wholly owned asset of private utility—Endesa. With the Chilean government's blessing and World Bank loans, Endesa planned a series of six dams on the river that would bury its stunning landscapes. Working with Orrego, the Mapuche-Pehuenches, NRDC and the Chilean Commission on Human Rights, our coalition launched an international campaign to save the Biobio. We attacked the critical flaws in Endesa's plans, including the fact that the dams were to be built in the middle of an earthquake fault at the base of two volcanoes. In meetings with World Bank officials, we pressured the institution to launch its own internal investigation. In the end, we managed to force Endesa to drop its proposals for all but a single dam—the Pangue. Many people saw this as a victory. I did not. The Pangue and its 1,250-acre reservoir in indigenous territory ruined the Biobio's viewshed and its best whitewater. Ten years later, Endesa succeeded in building one more dam on the Biobio, called Ralco, which displaced 97 Pehuenche families and even flooded a sacred graveyard. I have never been able to bring myself to return to that desecrated paradise.
In 1993, my friend Eric Hertz—a white-water outfitter, river conservationist and founder of Earth River Expeditions—told me he had found a river nearly the Biobio's equal. Hertz had spent a lifetime searching for the perfect river. He had finally discovered it 600 kilometers south of the Biobio, in Chilean Patagonia.
Robert F. Kennedy, Jr. (left) and Dr. Mark Hyman (right) with Eric Hertz and Roberto Currie from Earth River Expeditions, 2003
Situated between snow-capped glaciers and rugged saw-tooth mountains reminiscent of the Tetons, the Fu flows through narrow canyons and verdant valleys, where river runners find an irresistible mix of wilderness and charming pastoral landscapes. Chattering ibis, spoonbills and plovers flock over grazing sheep as Patagonian gauchos, sporting sheepskin chaps trimmed with heavy fur, ride their criollo ponies or drive yoked oxen pulling wooden wagons along the banks. Stunning granite cliffs and outcroppings at the valley fringes frame a fairytale landscape of rustic farms, broken forests, orchards and alpine meadows.
Crossing Class 6 (unrunnable) Zeta Rapid on via tyrolean, 1996. Photo credit: Cade Hertz
The alpine village of Futaleufu has become a fairy tale outfitters haven. Photo credit: Paulo Espindola, Futaleufu
Robert F. Kennedy, Jr. and oxen hauling gear and girls—6-year-old Kyra Kennedy (far right) and two friends, Kayla and GiGi Falk, 2001.

Intrepid kayakers who had ventured into southern Chile the previous year said that violent rapids made the Futaleufu River unrunnable by raft. But Hertz and his partner at Earth River, the Chilean white-water expert Roberto Currie, made an expeditionary first decent in 1993 and figured out how to safely navigate what today is the most intensive stretch of commercially rafted whitewater rapids in the world. Ever since then, I try to make an annual trip to the Fu with my family and friends each March. Kayakers and rafters and fishermen flocking to the river soon transformed the tiny Alpine village of Futaleufu into a bustling river outfitter's haven.
Several elements combine to make the Fu an incomparable outdoor adventure: the breathtaking scenery, the series of more than 30 tightly packed and formidable Class IV and V rapids, the hospitable climate, the cultural charms of its farm community of vaqueros and homestead pioneers, the incomparable campsites and hiking trails, the absence of biting insects and the shocking teal color of the river's gin clear waters—a feature that nearly always prompts a double-take at first sight; when actress Julia Louis- Dreyfus caught her first glimpse of the Fu's show stopping blue-green luminescent, during a 2003 expedition, she gave an astonished laugh, "Did they dye it," she asked me, "like at Disneyland?"
The Fu is also a world class fishing destination. During my annual pilgrimages to the Fu, I customarily fish from the bow of my raft as I take in the scenery between the rapids. The small bays and pockets of still water along the Fu's banks and below each rapid almost always yield trout or large salmon that dart, voracious and aggressive, from hiding places under the branches of willows and osiers, and from beneath the Fu's granite walls. For mile after river mile on virtually every cast, whether with fly or spinning rods, an angler can watch brown trout follow a lure through the clear cyan water.
The Fu has a pebbled bottom, clean water, rich vegetation and an alkaline pH, conditions that are ideal for trout. Besides brown trout, coho, Atlantic salmon, chinook and other North American imports also frequent the Fu, growing upward of 60 pounds. I've fished in most of the states, including Alaska, and in most of the provinces of Canada, and in Latin America from Costa Rica to Tierra del Fuego. But I've rarely seen a waterway with consistently large salmonoids in such abundance. A local friend, Adrei Gallardo, took a 39.9-pound brown trout from the Fu on a handline—the Latin American record. Gallardo told me that he subsequently refused to relinquish the mount to representatives of Munich's Hunting & Fishing museum, despite a $20,000 offer—the equivalent of a two-year salary.
Robert F. Kennedy, Jr. with Adrei Gallardo's 39.9-pound brown trout from the Futaleufu caught using a handline—the Latin American record, 1995
Julia Louis-Dreyfus stands among a parade of international celebrities who have visited the Futaleufu over the past two decades to run its rapids and fight the dams—Dan Ackroyd, Donna Dixon, John McEnroe, Patti Smith, Glenn Close, Brad Hall, David Chokachi and Richard Dean Anderson, to name a few. They came to support the valley's voiceless vaqueros, shepherds, fishermen, kayak paddle guides, whitewater companies and landowners. For all of those who participated in this battle, Aug. 30 was a time of celebration.
Baywatch star David Chokachi with Robert F. Kennedy, Jr. and chinook.
But Lynch cautions against complacency. "We can't celebrate with our paddles in the air just yet," warned Lynch. "In Chile they call the forces that want to privatize those rivers zombies. These are zombie dams. Every time you think you've killed a project, it comes back from the dead.
"The era of big dams in Patagonia is not over yet. Endesa still has rights over the Baker and Pascua Rivers. And other companies still have permits to build dams on other wild and scenic rivers like the Cuervo."
And Lynch still worries about the Fu. General Augusto Pinochet died in 2006 under house arrest, awaiting trial for corruption, torture and murder, but in a very real sense Pinochet continues to rule Chile from the grave. Because of the reactionary water regime devised by the Chicago Boys, the water rights that Endesa relinquished will not long remain in public hands. Under Chile's Water Code, any hydroelectric company that wants to seize the river for damming may step into the vacuum left by Endesa and claim the Fu for itself. Lynch has a wary eye on the Chinese with their bottomless appetite for Latin America's natural resources.
"China is the world's leading dam builder," he said. "They would be the most likely international suitor."
Looking forward, Lynch said, "Our job is to help show international water speculators—called piratas here—that it's a risky business to try to build a dam in Chile. We need to let them know that the people have had enough. If they come here, they are going to have a Donnybrook on their hands."
Lynch understands that river conservation is as difficult as democracy. There are no permanent victories. The only thing we ever really win is the opportunity to keep fighting.
EcoWatch Daily Newsletter
Plans to dig a massive open-pit gold and copper mine in Alaska's Bristol Bay continue to falter. Yesterday, the latest axe fell when mining goliath Rio Tinto joined other major investors in deciding to withdrawal its 19 percent share from the project.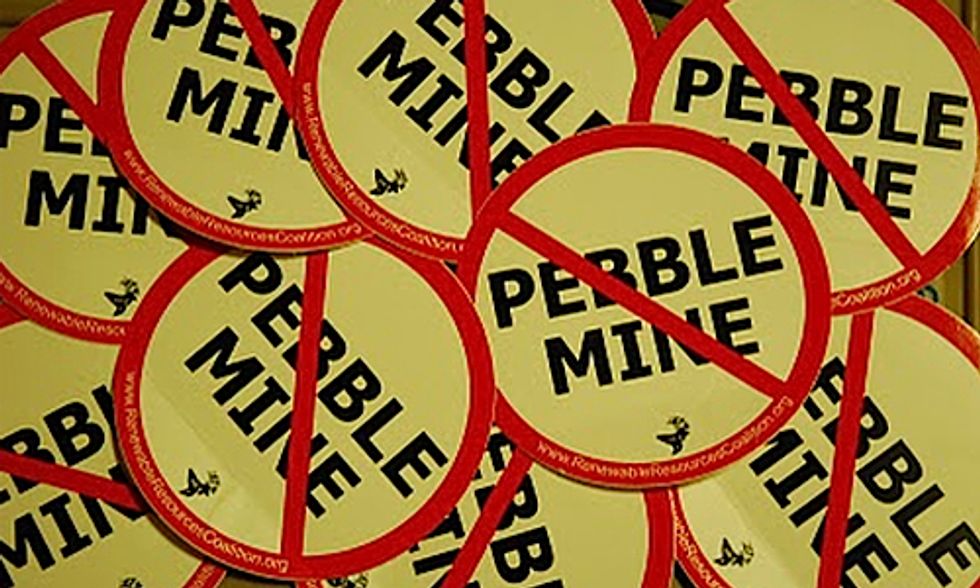 If built (which looks increasing less likely—yay!), Pebble Mine would span 186 square miles—the size of 90,000 football fields—and threaten the most productive salmon fishery on the planet, along with the native groups and fishermen who depend on it. Ongoing efforts by locals and conservationists to highlight the potential damage have led to a number of setbacks for the would-be developers, including:
One of the two lead developers, Anglo American, pulling out of the project last year.
An Environmental Protection Agency report (EPA)released in January concluding that a mine of Pebble's size could destroy up to 94 miles of streams and 5,350 acres of wetlands, ponds and lakes in Bristol Bay.
EPA Administrator Gina McCarthy announcing recently that the agency will review whether to use its authority under the Clean Water Act to block the mine.
Rio Tinto's move is yet another sign "that the risks of the project are too great and the opposition of the region's residents too strong," said Joel Reynolds, western director of Natural Resources Defense Council (which publishes OnEarth).
Rio Tinto will donate its shares in Northern Dynasty Minerals—the Canadian company developing the mine on its own after Anglo American's pullout—to two charities: the Alaska Community Foundation and Bristol Bay Native Corporation Education Foundation. "We are ensuring that Alaskans will have a say in Pebble's future development," said Jean-Sebastien Jacques, a Rio Tinto Copper chief executive, in a statement.
Northern Dynasty CEO Ronald Thiessen said in January that the company still plans to submit a proposal to the Army Corps of Engineers, the agency that would issue a "discharge permit" allowing the project to move forward. (The Corps can't issue a permit, however, until the EPA review is complete.) Jacques also says Rio Tinto continues to see Alaska "as an attractive location for potential future investment."
Does he mean Bristol Bay? Not necessarily, but there's nothing to stop the company from proposing other mines there—except for local opposition, the EPA and concerned conservationists. And they appear to be on a roll…
This article was originally posted in Natural Resources Defense Council's OnEarth.
--------
YOU ALSO MIGHT LIKE
100+ Jewelers Say 'No' to Dirty Gold for Valentine's Day
The Resource War Over Pebble Mine in Alaska's Bristol Bay
U.S. Mines Pollute Up to 27 Billion Gallons of Water Annually
--------
Chances are you've come across some ocean news lately. And it may even have been positive! Yes, the ocean is still in serious trouble due to overfishing, pollution, climate change and habitat destruction, but there are more and more success stories to point to, and point I shall.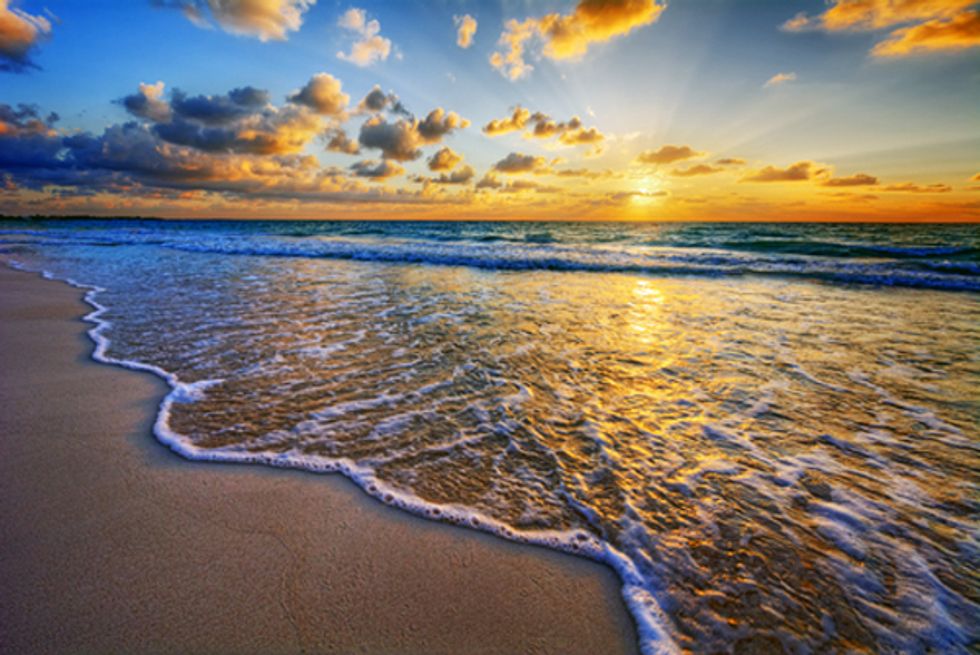 Photo credit: Shutterstock
1. Big year for big marine reserves. Kiribati, Palau, and the Cook Islands each closed more than 50 percent of their waters to commercial fishing, and the U.S. quintupled the size of the Pacific Remote Island National Monument. This is not happening because conservation gives political leaders warm fuzzy feelings, and not just because (as Enric Sala explains) it makes good economic sense for fisheries, but because it's good PR for tourism and for nations' international reputations.
2. World leaders gathered to focus on ocean issues. The U.S. Department of State's Our Ocean conference felt like a turning point in ocean policy. The focus was on success stories, solutions, and government commitments to conservation (see #1, above). Leonardo DiCaprio gave an impassioned keynote speech that became a cover story, and the conference is slated to become an annual event. There was also a Global Ocean Action Summit in The Hague, focused on the ocean economy.
3. We know what needs to be done to repair Caribbean coral reefs. A report co-authored by 90+ scientists, and analyzing data from 35,000 surveys of Caribbean reefs conducted over 42 years showed that coral has declined 50 percent since 1970. Yikes! But it also showed that if we protect key herbivores (like parrotfish and urchins) so they can eat the algae off reefs, and if we control coastal pollution and construction, then we may be able put Caribbean reefs on the mend. (See New York Times Op Ed I co-authored with Jeremy Jackson, We Can Save the Caribbean's Coral Reefs).
4. Shark week viewers turned their focus toward conservation. The Discovery Channel's Shark Week is the ocean conservation equivalent of the Super Bowl—it's the most attention the ocean gets from the media all year. Most of the content is designed to make sharks seem like ravenous, terrifying man-eaters, and a shocking amount of it is fabricated. Viewers took to social media to say they'd had enough of this vilification and prevarication, and this year most shark week media coverage was critical. Sharks also got love from the public when Western Australia's bizarre and horrible "shark culling" policy was met with widespread protests.
5. Ocean zoning is gaining traction as a management approach. More than 30 countries have embraced ocean zoning as a management tool. The latest is the Blue Halo Initiative in Barbuda, where the Waitt Institute partnered with the local government to develop comprehensive management plans for their waters. After 17 months of community consultations, this resulted in a zoning map that includes protection of 33 percent of the coastal waters in marine reserves.
6. There is a new wave of scrappy, effective ocean conservation groups. The old guard of large NGOs is holding steady, but it's exciting to see some new kids on the block. Special shout-outs to The Black Fish (combatting illegal overfishing), SeaSketch (technology for participatory mapping), SoarOcean (drones for ocean enforcement), SkyTruth (remote sensing for fisheries enforcement), Smart Fish (improving value chains for communities), Future of Fish (business solutions for sustainable seafood) and Parley for Oceans (leveraging fashion for conservation).
7. A big commercial fishery recovered from overfishing. In 2000, the U.S. West Coast groundfish fishery was so overfished that it was declared a federal disaster. This year, after years of hard work and collaboration amongst the federal government, fishers, and NGOs like the Environmental Defense Fund, the stocks were rebuilt enough that the fishery was certified as sustainable. Sound management works!
8. The Clinton Global Initiative is focusing on oceans. CGI (an initiative of the Clinton Foundation) has a strong history of fostering cross-sectoral action on important issues, via its promotion of concrete commitments from member organizations. CGI's burgeoning Ocean Action Network will convene in 2015 to co-create solutions amongst industry, governments, NGOs and philanthropists.
9. Seafood traceability is being tackled by policymakers and technologists. The trade in illegal, unregulated, and unreported (IUU) catches is difficult to eradicate because the seafood supply chain is largely opaque. In the U.S., up to 32 percent of imported, wild-caught seafood was caught illegally, and about 33 percent of seafood is mislabeled. A White House task force is addressing this issue, and a bunch of small organizations (like This Fish) are working to solve hook-to-plate tracking. Eating locally-caught seafood also addresses this problem, and that is gaining traction via community supported fisheries.
10. Plastic pollution in the ocean is getting sustained attention. A new scientific study estimates there are at least 5.25 trillion plastic particles in the ocean. As the world watched, the search for the missing Malaysia Airlines plane was complicated by the amount of debris on the ocean's surface. But the invention that can supposedly collect tons of plastic out of the ocean?—sorry, not gonna work (though see these proven ways to reduce ocean plastic pollution). Meanwhile, in fashion, Pharrell, Bionic Yarn and Parley for Oceans partnered with G-Star to make quite nice clothing out of ocean plastics.
11. Local efforts to combat ocean acidification are increasing. A large portion of global CO2 emissions are absorbed by the ocean, making it more acidic. This threatens ocean life in many ways, from melting corals and eating away the shells of shellfish, to making fish behave oddly and become more vulnerable to predators. But since ~1/3 of ocean acidification is caused by land-based pollution, Washington State (to protect the waters where many delicious oysters are grown) developed an action plan to address local pollution, and Maryland and Maine are following suit.
12. Bristol Bay in Alaska was protected from oil and gas drilling. Forty percent of the U.S.'s wild seafood comes from Bristol Bay. The area has one of the world's largest salmon runs, and is teaming with whales, seals and birds. Local and national activists have been fighting for this area's protection, and succeeded in having the area closed to oil and gas drilling by presidential decree. Next step is to protect the headwaters from the proposed Pebble Mine.
13. A feature documentary was released about ocean hero Sylvia Earle. Marine biologist and ocean activist Dr. Sylvia Earle has dedicated her life to raising awareness about ocean issues and lobbying for conservation. The film Mission Blue captures her story, which is also a story of the ocean conservation movement, and an inspiring story of women in science. Check it out on Netflix. (Dr. Earle was also named one of Glamour Magazine's Women of the Year)!
14. Communication on ocean issues is getting better and better. We are (finally! yay!) building critical mass for good communications on ocean issues. Complex issues are being distilled in ways that people get and can relate to. Special shout-outs to the perennial efforts by Upwell, Smithsonian Ocean Portal, National Geographic Ocean Views blog, Marine Affairs Research and Education, One World One Ocean and The TerraMar Project that are helping all this news bubble to the top. And for more on what's working in ocean conservation, stay tuned to #OceanOptimism.
YOU MIGHT ALSO LIKE
Top Climate Movement Victories of 2014
Nukes Fade As Wind and Solar Soar
Will Normalized Relations With Cuba Help Restore Florida's Coral Reefs?
In a victory for fisheries, recreational sportsmen, Native tribes, wildlife, local communities and the environment, President Obama Tuesday put Alaska's Bristol Bay area permanently off limits to oil and gas development under the Outer Continental Shelf Lands Act of 1953, something those groups had been seeking for decades. "Alaskans have been fighting to preserve Bristol Bay for decades. Today, we got it done," said Secretary of the Interior Sally Jewell.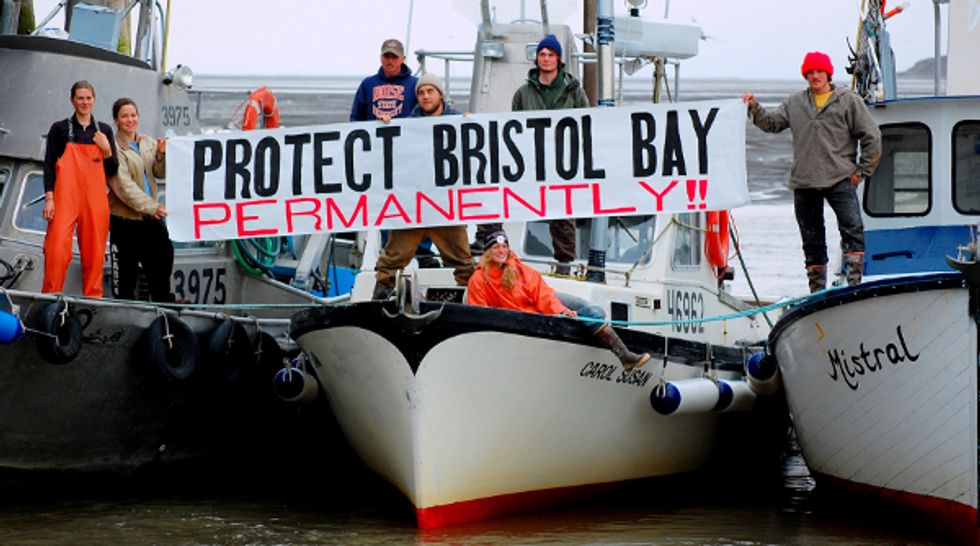 Previously, the president or Congress had extended temporary protection to Bristol Bay since leases for potential development were sold to oil companies in 1986. Opposition became especially strong after the Exxon Valdez tanker ran aground in Alaska's Prince William Sound in 1989, spilling million of barrels of oil and causing untold damage to the environment, and the leases were bought back by the government in the '90s.
"The president's announcement is a victory for the people of Bristol Bay, who for more than 30 years have worked to secure their fishing grounds and ensure that their cultural heritage will continue to thrive for generations," said Marilyn Heiman, director of the Pew Charitable Trust's U.S. Arctic Project. "It also means that the region's incredible fishing, wildlife and cultural values are permanently protected in one of America's iconic marine habitats."
The Pew Charitable Trusts is a member of the Fish Basket Coalition, a partnership of fishermen, commercial fishing businesses, residents, Native tribes and environmental groups founded to protect the bay and the surrounding Bering Sea area from oil and gas exploration. About the size of New York state, the Bristol Bay region is one of the nation's most prolific fishing grounds, providing about 40 percent of the seafood caught in the U.S. According to the Bureau of Ocean Energy Management, the region's potential for oil and gas discovery is low, with an estimated $7.7 billion in 25-40 years of production. But its commercial fisheries produce about $2.5 billion a year, yielding wild sockeye, chinook and coho salmon, halibut, pollock, sablefish and king red crab.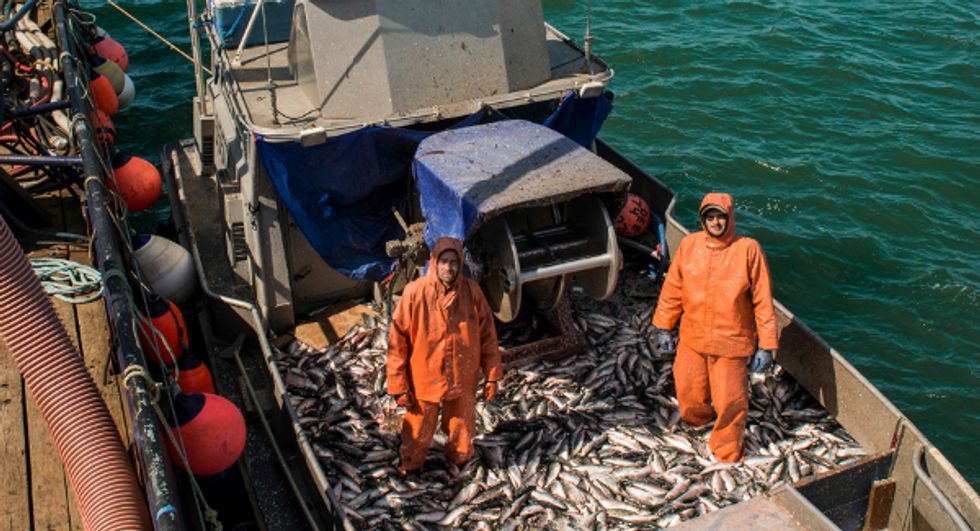 "We have great fisheries in Bristol Bay worth billions of dollars because we have protected our fishing grounds and our spawning beds from mining in the headwaters and oil and gas rigs in the ocean," said Robin Samuelsen, chairman of the Bristol Bay Economic Development Corp. "Our fisheries bring economic benefits to our people and have sustained a way of life for thousands of years."
"With the removal of Bristol Bay from the federal offshore oil and gas leasing program in perpetuity, we have more certainty that our waters will be safe for the sustainable fisheries that make our jobs possible and provide a renewable economy," said David Harsila, president of the Alaska Independent Fishermen's Marketing Association. "This has been a long time coming, and Bristol Bay fishermen are breathing a collective sigh of relief."
While Bristol Bay's fisheries provide the region's economic lifeblood, it's also an area of stunning scenic beauty and home to many species of seabirds and marine animals, including beluga whales, gray whales and Pacific walrus. So environmental advocates were rejoicing as well.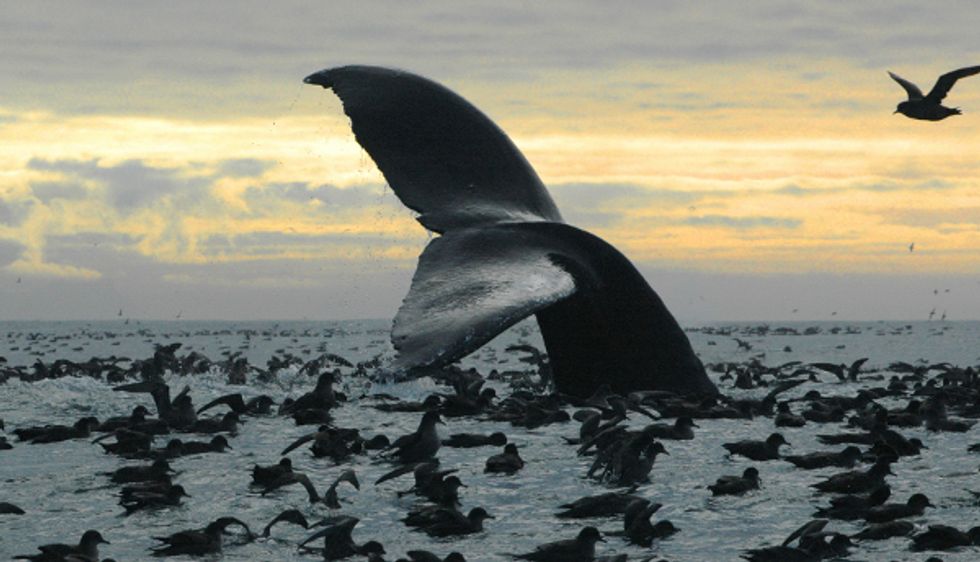 "We applaud President Obama for this bold action to protect some of America's most bountiful waters," said Dan Ritzman, Alaska program director for Sierra Club's Our Wild America campaign. "These waters are vital for an abundance of wildlife, including salmon and whales. Thanks to the President's leadership and decades of work by the local community, tribal organizations and the seafood industry, this area has finally received the protection it deserves. The president's action is especially important in the face of a changing climate. Keeping dirty fuels and the climate pollution they produce in the ground will benefit us all, but especially the people of Alaska whose home is already warming at twice the rate of the lower 48 states. Putting these waters, and others in the Arctic Ocean, off-limits to new dirty fuel development will help preserve Alaska's unique natural wonders and the traditions, economies and wildlife they support."
And when Republicans inevitably scream about the President's dictatorial overreach, keep this in mind: in 1960, President Eisenhower used the Outer Continental Shelf Lands Act to permanently withdraw an area off Key Largo, Florida to gas and oil development, and in 1969, President Nixon did the same for a coastal area off Santa Barbara, California.
YOU MIGHT ALSO LIKE
Shell Oil Loses Arctic Drilling Lawsuit
Lawsuit Filed to Protect Struggling Walruses from Arctic Oil Drilling 
BP Pipeline Sprays Oil-Gas Mixture on 33 Acres of Alaskan Tundra
Completing a three -year scientific peer-reviewed process, the U.S. Environmental Protection Agency (EPA) issued its final Bristol Bay Watershed Assessment today, concluding that Pebble Mine would have "significant" and even "catastrophic" impacts—including the certain dewatering, destruction and pollution of the Bristol Bay watershed.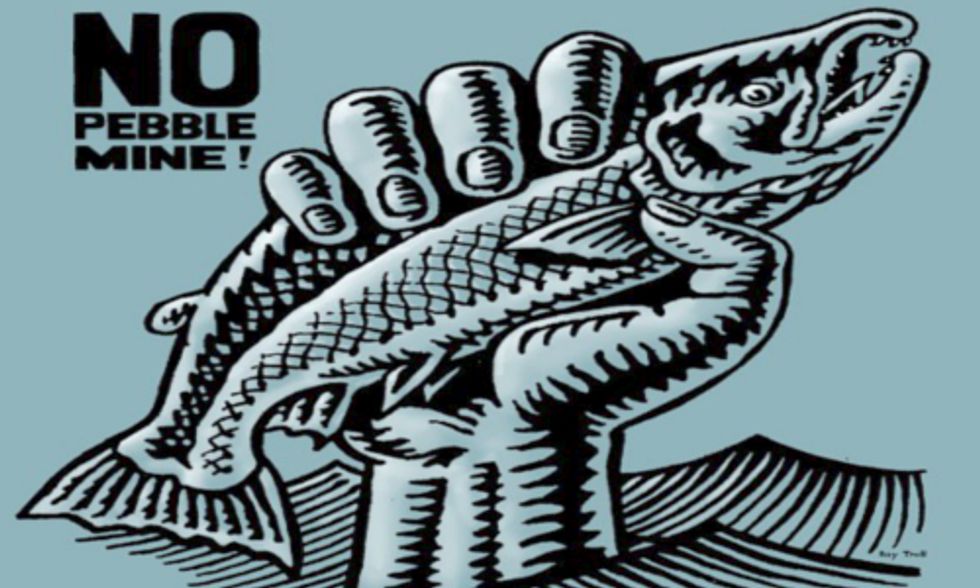 The proposed Pebble Mine would destroy up to 94 miles of streams, devastate up to 5.350 acres of wetlands, ponds and lakes, harm a native lifestyle dependent on subsistence fishing, and threaten a salmon industry that generates $480 million in direct economic expenditures in 2009 and supports 14,000 jobs. The mine faces more than 80 percent local opposition and lost its key funder, Anglo American, last year.
"This is a scientific indictment of the Pebble Mine—or any other large-scale mining in the Bristol Bay watershed," said Joel Reynolds, western director of the Natural Resources Defense Council. "The assessment documents what we've feared for years—Pebble Mine would destroy the world-class wild salmon fishery, cost jobs and endanger the communities and wildlife that depend on it." 
Proposed at the headwaters of the world's greatest wild salmon fishery, Pebble Mine would threaten the region's internationally renowned salmon runs. Every year, an average of 37.5 million wild sockeye salmon return to Bristol Bay, making up nearly half of the world's supply of sockeye salmon. Salmon are the economic, cultural and ecological linchpin of the region, supporting a wild salmon fishery that generates nearly $480 million in direct economic expenditures and employs 14,000 workers, a traditional native subsistence lifestyle, and vibrant wildlife.
The proposed mine would risk this economic, cultural and ecological powerhouse by gouging one of the world's largest gold and copper mines out of the headwaters of Bristol Bay. It would generate up to 10 billion tons of contaminated waste that would have to be stored in perpetuity at the headwaters of the region's famed salmon runs.
"The watershed assessment is objective, clear and grounded in sound science," said Reynolds. "It was conducted over several years and confirms what the residents of the region have long understood: that large scale mining in this place would pose an unacceptable risk."
The EPA's assessment is another hurdle facing the already beleaguered mine. The EPA has taken precaution to ensure that its assessment represents the most comprehensive science regarding large-scale mining in the Bristol Bay watershed. The agency's process has taken more than three years and has involved two rounds of review by independent scientists, numerous public hearings, and two public comment periods that generated more than 1.1 million comments. During the second comment period alone, more than 650,000 people supported the EPA's findings, including 84 percent of Alaskans and 98 percent of Bristol Bay residents who submitted written comments. 
"The time for study is over. It's now up to EPA to take regulatory action to stop the Pebble Mine," Reynolds concluded. "It's time for the EPA to protect American jobs and a vibrant salmon industry by taking action under Section 404(c) of the Clean Water Act to permanently protect the fishery and water resources of Bristol Bay—and the economic engine and environmental, social and cultural resources that they sustain."
Visit EcoWatch's BIODIVERSITY and WATER pages for more related news on this topic.

On Aug. 4, an approximately 580 acre impoundment failed at a Canadian gold and copper mine near Likely, British Columbia. The breach at Imperial Metal's Mt. Polley mine dumped an estimated 1.3 billion gallons of toxic mine waste into the surrounding environment. On Aug. 5, Landsat 8 acquired an image of the mine showing that grey sludge from the tailings dam has entered Polley Lake, saturated the entire length of Hazeltine Creek and entered Quesnel Lake more than five miles downstream of the failed impoundment.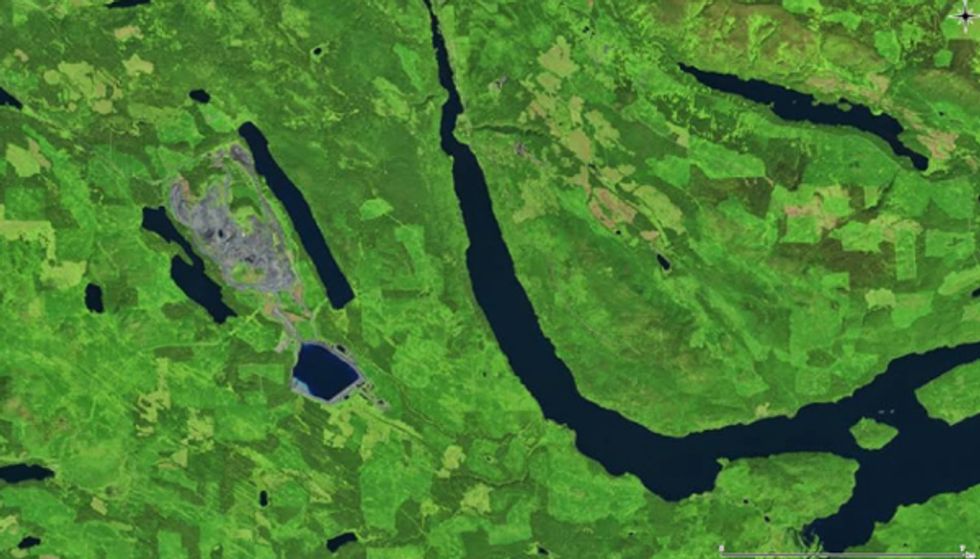 BEFORE: Mt. Polley Mine and Quesnel Lake, British Columbia, Canada: A Landsat 8 satellite image acquired July 29 shows the pond intact and Hazeltine Creek barely visible. Source: USGS/Landsat
The spill has prompted drinking water bans throughout the region, since the pond contains a slurry laden with arsenic, lead, mercury, selenium and other toxic metals and compounds.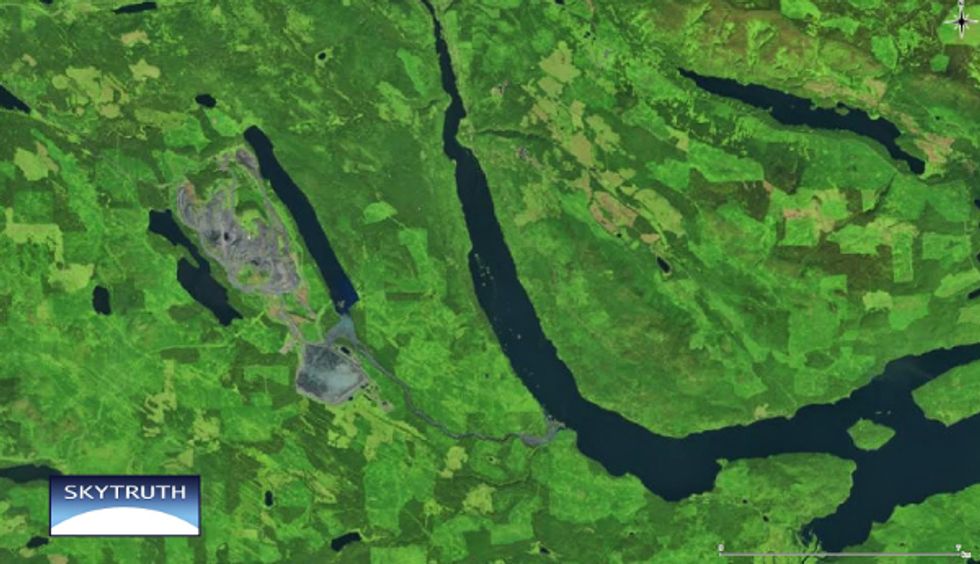 AFTER. The pond has breached and grey mine waste can be seen entering Quesnel Lake over five miles away. Credit: USGS via SkyTruth
The president of Imperial Metals, Brian Kynoch, claims that the water in the tailings pond is "near drinking water quality" and expressed disbelief that the impoundment could fail so catastrophically, despite the fact that Canadian officials had issued multiple warnings to Imperial Metals for exceeding water quality standards for effluent and exceeding the permitted wastewater levels in the pond.
Local citizens anticipating the arrival of a salmon run now fear the worst for the environment and tourism, especially as they begin to document dead fish in Quesnel Lake. 
Environmental groups across North America will be watching this story closely given the similarities to the proposed Pebble Mine in Alaska's Bristol Bay watershed, the world's most productive wild salmon fishery. Tailings ponds at Pebble mine would cover a surface area 13 times larger than the Mt. Polley impoundment and would have similar earthen dams taller than the Washington Monument.
You Might Also Like
Take Action to Protect Bristol Bay and Largest Wild Salmon Fisheries on Earth
Another Developer Pulls Investment From Controversial Pebble Mine Project
Salmon vs. Gold at Alaska's Pebble Mine
Pebble mine is considered by many to be one of the most controversial environmental issues. Northern Dynasty, a Canadian based company, is proposing an open pit copper and gold mine to extract one of the largest deposits in North America in the pristine Bristol Bay, Alaska watershed.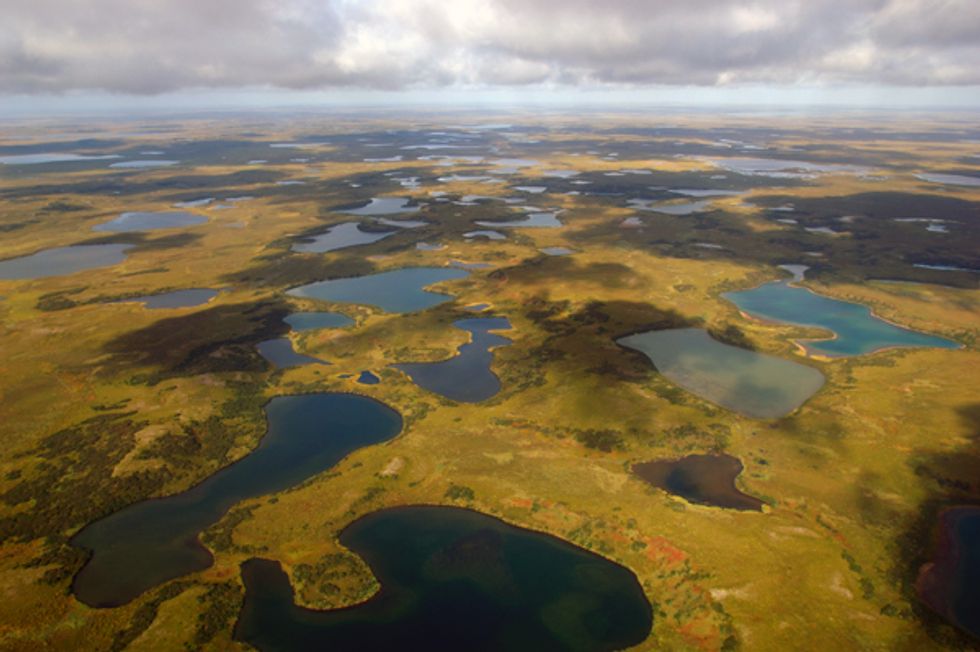 The problem with its location is that it would threaten one of the world's largest remaining wild sockeye salmon habitats. Accounting for 46 percent of world's wild sockeye salmon, this year's run total was recorded at 38 million salmon returning to Bristol Bay.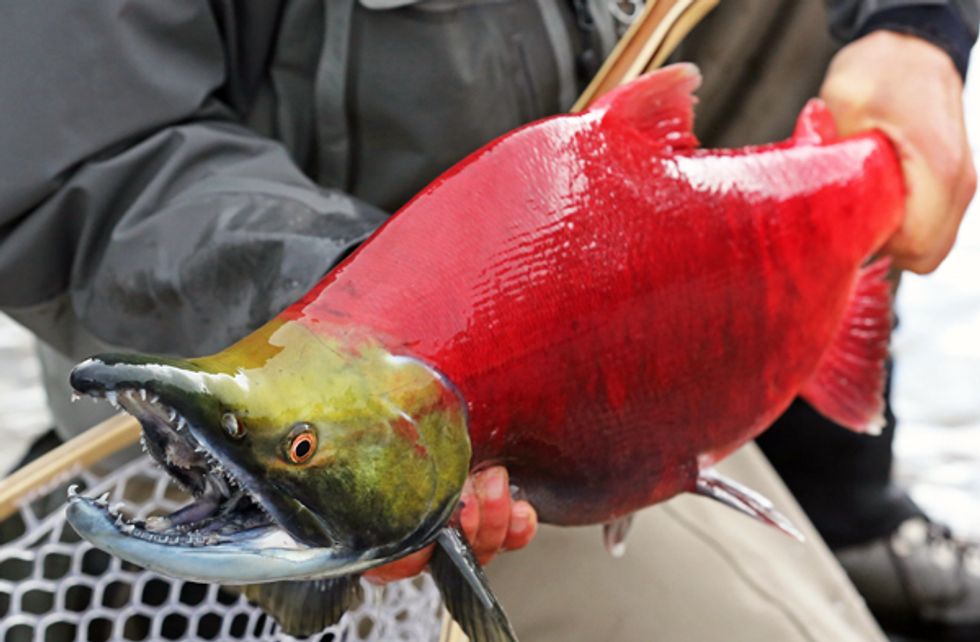 These salmon runs support 14,000 fishing jobs including Pebble mine is considered by many to be one of the most controversial environmental issues. Northern Dynastyg both sport and commercial fishing that have been sustainable for 125 years. Besides the fishing jobs, fishing is a way of life for the Alaskan natives in the area, which is how they are able to feed their families and villages.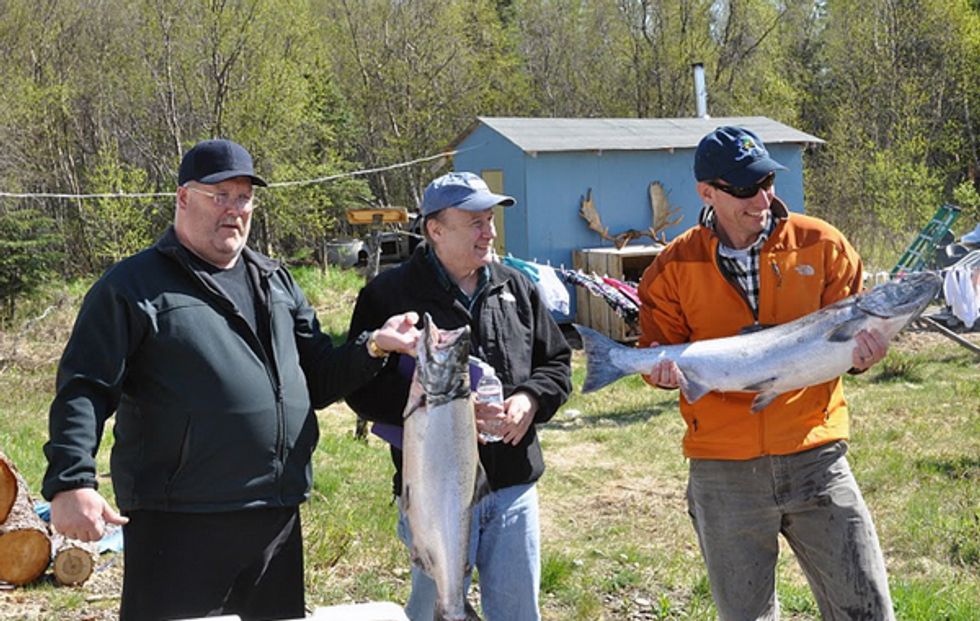 In addition to threatening salmon habitat, the mine could potentially damage 90 miles of streams and 4,800 acres of wetlands. These streams and wetlands not only affect the salmon but all the different species that interact in the Bristol Bay ecosystem. The proposed mine volume would be the approximate size of Manhattan, New York and approximately as deep as the Grand Canyon.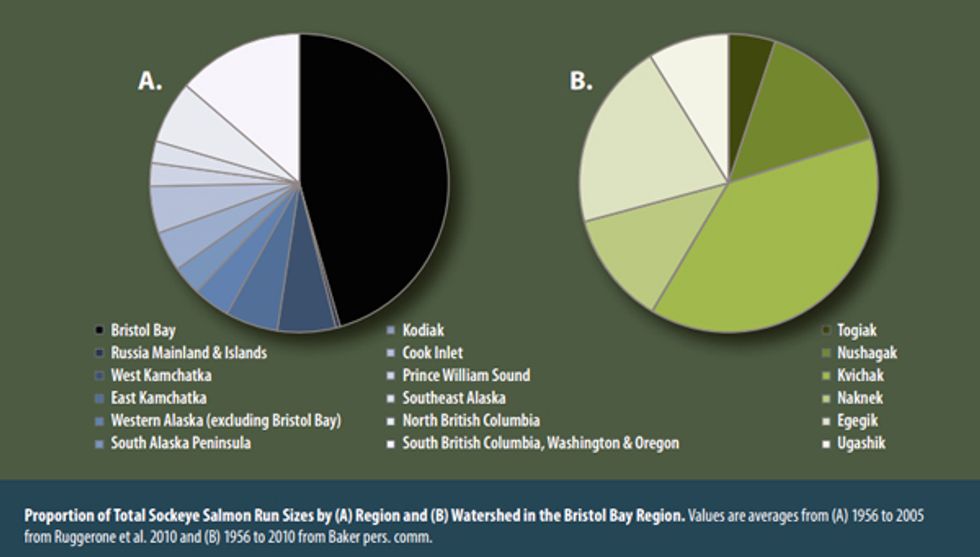 The waste product, weighing in at an estimated 10 billion tons, would sit in slurry ponds that would have the potential to leach into the groundwater and salmon streams. Even a minescule amount of copper entering the stream is enough to threaten salmon streams. If the equivalent of a teaspoon of copper in an Olympic size pool were to enter the stream, that would be enough to throw off the chemical responses a salmon uses to return to the area it was born to spawn itself.
The location of the proposed mine is also problematic due to high wind speeds in the area. The mine would sit in an area that has recorded 130 mph winds, which can carry mine waste into surrounding streams.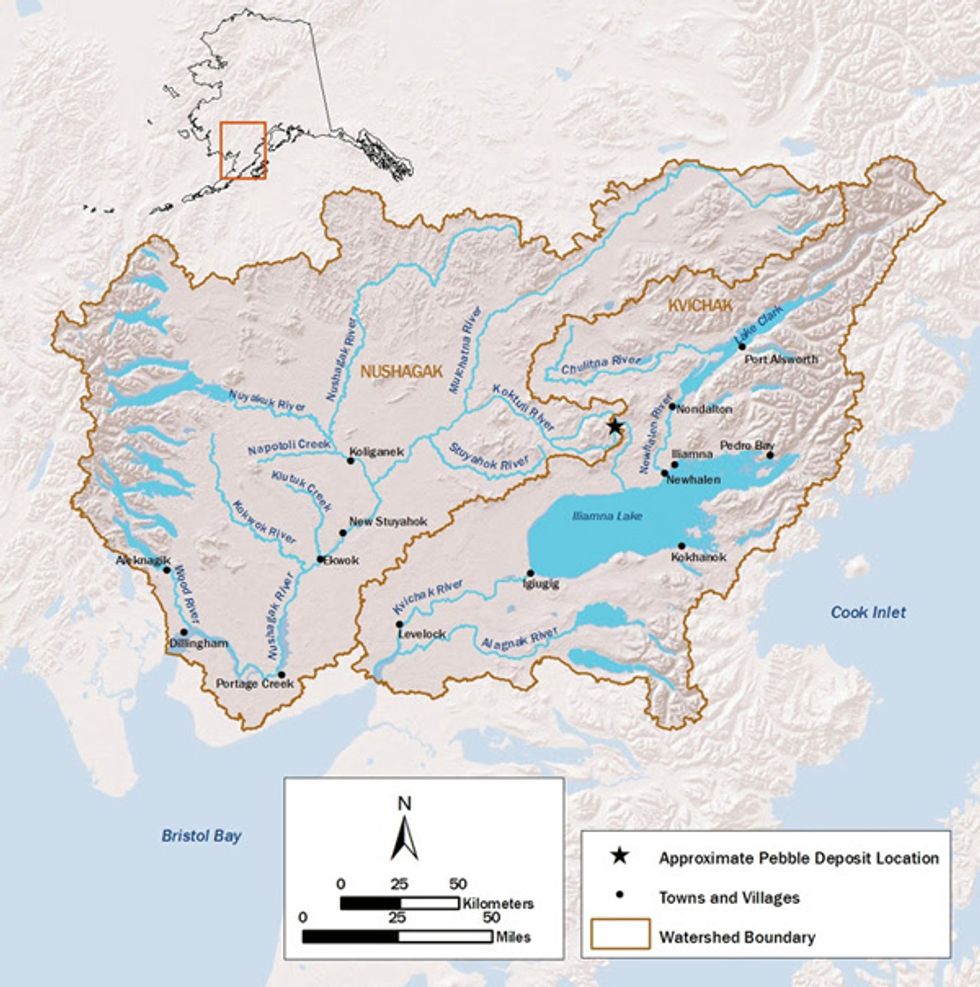 The U.S. Environmental Protection Agency (EPA) has proposed protections to this watershed through the use of the Clean Water Act. Region 10 of the EPA is now requesting public comments regarding the proposed protections for the watershed. The public may submit public comments by clicking here or through the EPA's website before the Sept. 19 deadline or attend a public comments hearing in Anchorage and Bristol Bay.
You Might Also Like
10 Biggest Threats to Human Existence
Poaching to Palm Oil: Tigers at Risk of Extinction
The already bad news about Atlantic cod in New England just got worse. Scientists at the National Oceanic and Atmospheric Administration's Fisheries Service have found that the cod population in the Gulf of Maine is at an all-time low. Virtually every indicator of the stock condition declined in the past year, to the point that the total of adult fish, known as spawning biomass, is estimated to be just 3 or 4 percent of a healthy, sustainable population. Researchers also found very few young fish, another bad sign. In a notice issued Aug. 1, scientists warned fishery managers in the region that the new analysis presented "a grim picture for the recovery of this iconic fish."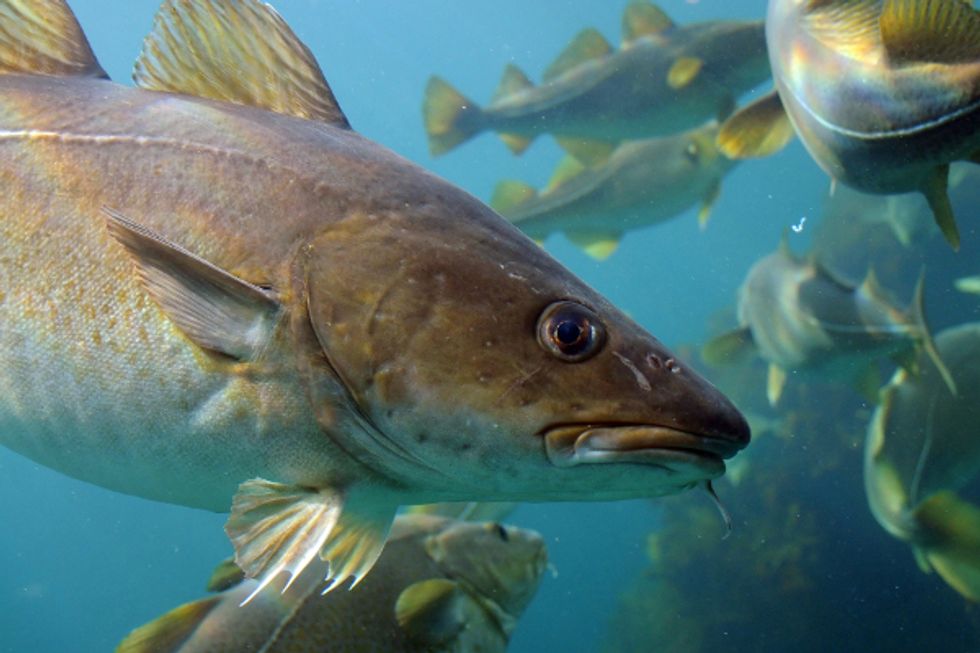 A solid body of science shows that protecting habitat areas in New England waters has resulted in more large female cod. Credit: Joachim Muller / talkingfish.org
This is a serious blow to fishermen and fishing communities that depend on cod. Previous estimates showing this cod population at about 20 percent of target numbers had already made it necessary to sharply reduce the allowable catch. The Commerce Department declared the fishery a disaster in 2012, and some $33 million in federal aid is being distributed to New England fishermen.
Fishermen and fishery managers begrudgingly reduced fishing pressure, hoping it would bring a recovery. But it is now clear that the damage inflicted through decades of chronic overfishing and harm to ocean habitats is so great that more is needed.
First, we must stop degrading sensitive fish habitat with bottom-trawl fishing, scallop dredges and other high-impact gear. Fish need places where they can safely find food and shelter, grow and reproduce. A solid body of science shows that protecting habitat areas in New England waters has resulted in more large female cod, which are crucial to the reproductive success of the population.
Second, officials should implement the method of fishing regulation that scientists have long been calling for—ecosystem-based fisheries management. This approach keeps track not just of one species at a time, but also allows managers to account for how fish interact as part of an intricate food web. Science shows it is crucial, for instance, to incorporate the important relationships between predators and prey, and how changes in the ocean environment affect fish. New England's fishery management council has taken the first tentative steps toward putting this big picture approach to work. The crisis with cod provides strong impetus to speed that process.
Yet, some in the fishing industry persist in questioning the science, saying what they see on the water tells a different story. Scientists have carefully explained in a recent study why some fishermen may enjoy a temporary abundance of fish even while the larger population is in sharp decline. In short, those fishermen are catching the last remaining pockets of cod as the fish gather densely within small areas of prime feeding habitat. Overall, however, fishermen have not been able to find enough cod in recent years to even fill their quota.
And, unfortunately, this council is also preparing to gut protections for ocean habitat before they have had a chance to take effect. An industry-supported proposal currently under consideration would slash habitat protection by some 70 percent, allowing damaging forms of fishing in a combined area the size of Connecticut. Cutting habitat protections now defies logic and almost certainly sets us on a path to eliminating these fish from New England's waters.
What we do now will resonate for generations. The fishery managers for New England must pivot to ecosystem-based fisheries management and commit to leaving habitat protections in place to ensure fish for future generations.
You Might Also Like
Pacific Bluefin Tuna Population at Brink of Collapse
9 of the Dirtiest U.S. Fisheries Exposed
Salmon vs. Gold at Alaska's Pebble Mine
By Laura Beans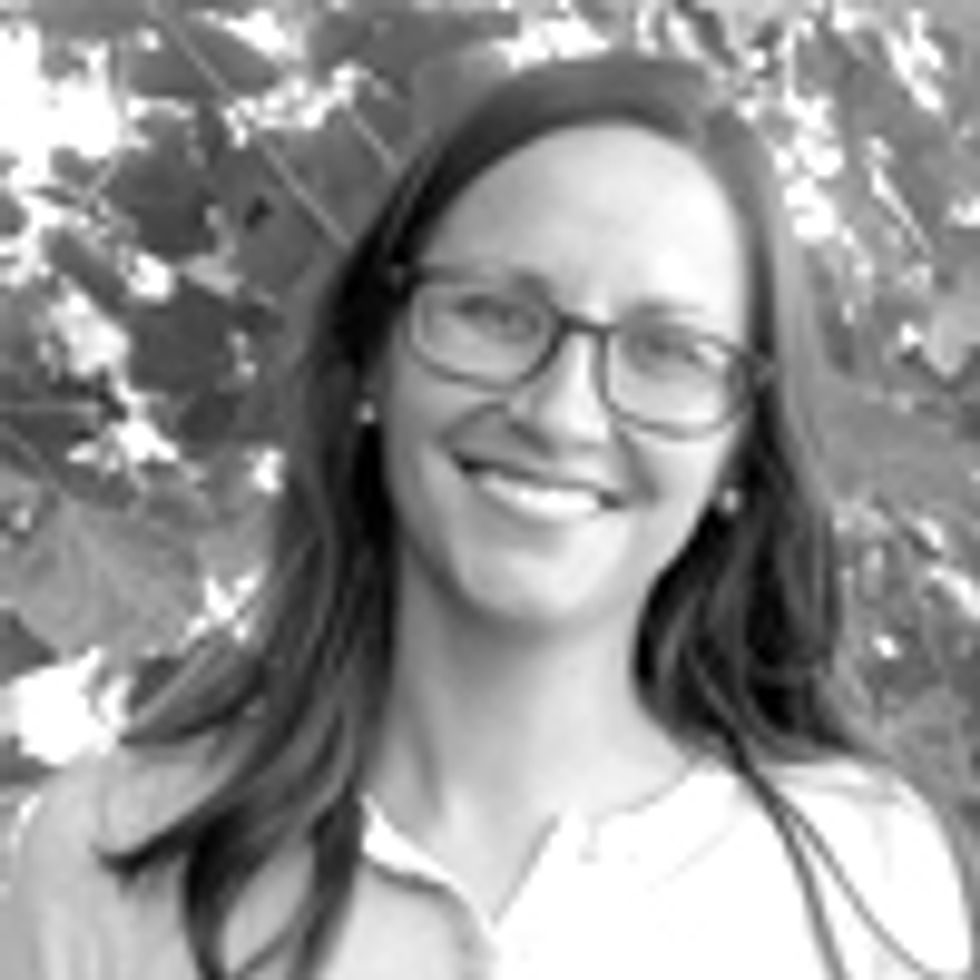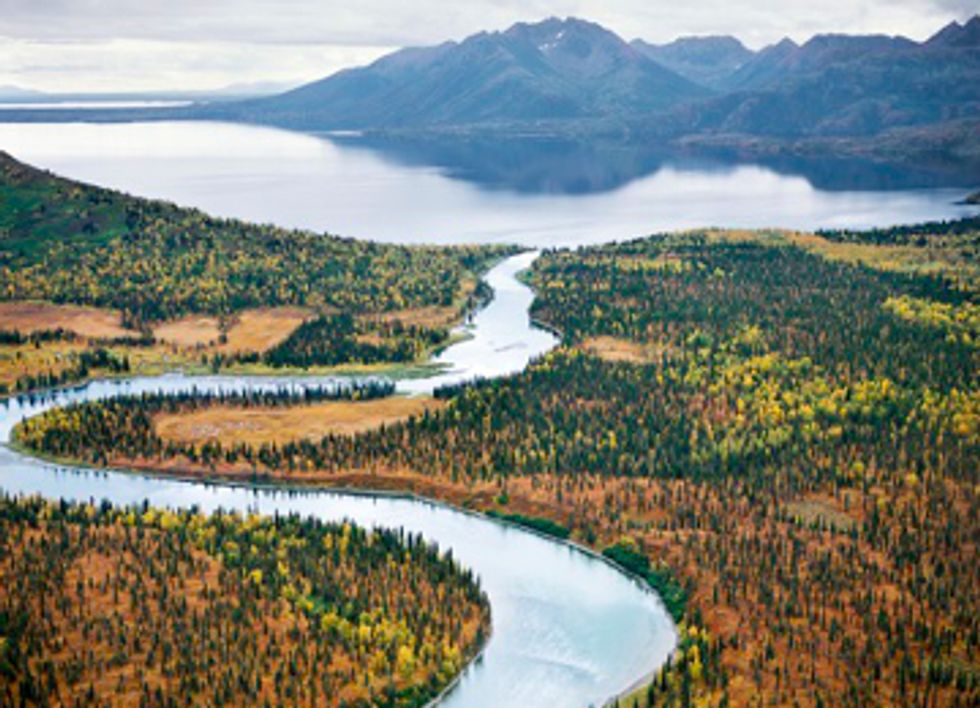 One of the two major partners in the proposed mine for Alaska's Bristol Bay region announced yesterday that it is backing out of the Pebble Mine project, citing financial risks. Anglo American, the London-based industry giant, put $541 million into the venture and will take a $300 million penalty charge for withdrawing, according to Anchorage Daily News.
The proposed copper and gold mine is hotly contested by conservationists, native tribes, commercial fishermen and others. The Bristol Bay region is home to one of the largest and most valuable salmon fisheries, which supports the equivalent of nearly 10,000 full-time jobs and creates $1.5 billion in annual economic output, reports Center for American Progress.
According to Earthjustice, the U.S. Environmental Protection Agency (EPA) has received more than 895,000 total public comments on the watershed assessment of Pebble Mine, and approximately 654,000 of those were urging the U.S. EPA to reject the Pebble Mine project outright.
"The fact that Anglo American thinks the Pebble Mine is too risky speaks volumes," said Tom Waldo, an Earthjustice attorney. "It's too risky for investors, and it's far too risky for Alaska."
But Joel Reynolds of Natural Resources Defense Council writes that opponents shouldn't be misled into thinking the fight to stop Pebble Mine is over.
While the remaining investor, Northern Dynasty Minerals' stock plummeted 30 percent yesterday alone, the company issued a press release immediately following Anglo American's announcement reassuring that the project will go forward as scheduled.
Visit EcoWatch's BIODIVERSITY page for more related news on this topic.

By Jessica Goad, Shiva Polefka, Michael Conathan and Christy Goldfuss
The battle lines are being drawn for what is becoming one of America's largest natural resources fights in decades, pitting the mining industry against defenders of a way of life and an economy that are inextricably linked to one of the U.S.'s most intact and productive ecosystems.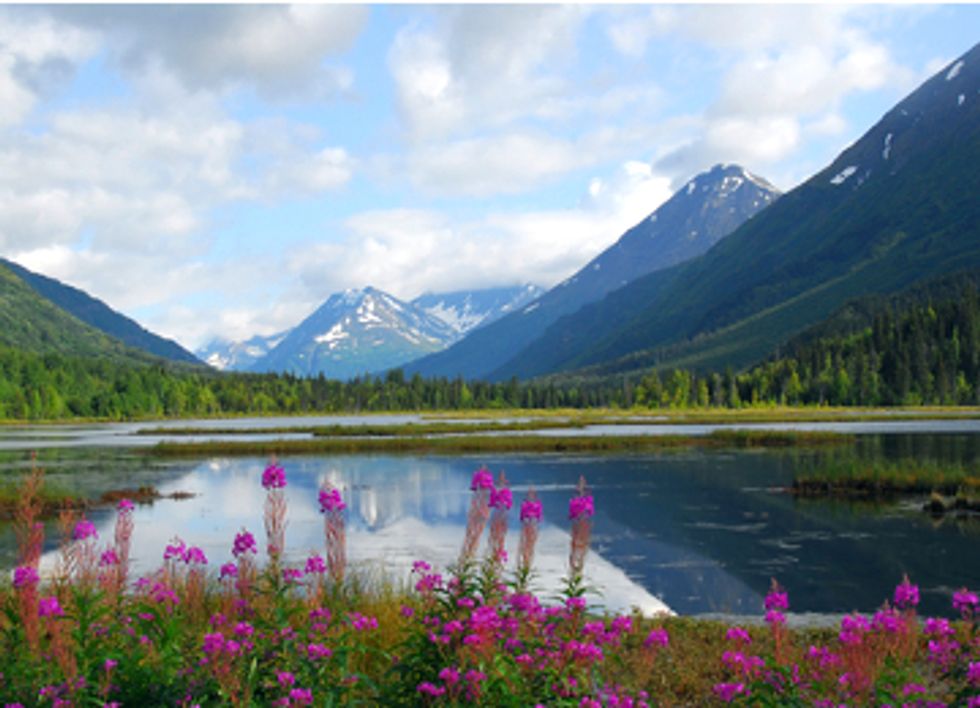 The Bristol Bay region in southwest Alaska, often referred to as "America's fish basket," is home to the most valuable salmon fishing ground in the U.S. This pristine area supports the production of more than half of the world's sockeye salmon, one of the most popular and prized types of salmon. Additionally, the region supports substantial catches of four other salmon species and herring. In total, the salmon fisheries of Bristol Bay support the equivalent of nearly 10,000 full-time jobs and create $1.5 billion in annual economic output. It is a prime example of a conservation economy, defined as a sustainable economy that directly depends on a healthy ecosystem.
But a large mineral deposit is located at the headwaters of two of the major rivers that flow into Bristol Bay, and international mining companies are eager to extract the hundreds of billions of dollars in gold, copper and molybdenum found there. Extraction of these precious metals will require open-pit mining—digging up and separating the ore with toxic chemicals—on a massive scale with very few precedents.
Because of this, mining in the Bristol Bay region has become extremely controversial, drawing the attention of Alaska Natives, fishermen and other stakeholders. Specifically, opponents have serious concerns with one particular mine—the Pebble Project—which happens to be the furthest along in the process. A project of the Pebble Limited Partnership, which teams two multinational mining companies, Anglo American and Northern Dynasty Minerals Ltd., the Pebble Project would be one of the world's largest open-pit mines.
While the partnership has yet to release a plan of operations for the mine or apply for federal permits, its basic characteristics have been specifically detailed in preliminary assessments filed with the U.S. Securities and Exchange Commission. Additionally, an economic study commissioned by the Pebble Limited Partnership and released in May provided more details about the proposed mine. Because the deposit's ore is so diffuse, the mine would require not only an open pit thousands of feet deep and two miles to three miles wide, but also tailings reservoirs to hold toxic mine waste that could cover more than 7,600 acres, or 12 square miles, and would remain in perpetuity.
Today the area where the Pebble Project would be built is all but free of development and is unlike almost any place in the lower 48 states. This remote wild region is off the electrical grid, and to heat and power their villages, the Alaska Native communities must either ship in fuel or harness renewable resources. Construction of the mine will therefore also require the building of significant amounts of supporting infrastructure, including roads, power plants, pipelines and a port, and the resulting development would have destructive environmental impacts for hundreds of square miles. As the PBS television news show FRONTLINE reported, "No mine of this size—with huge dams for mine waste that would stand taller than the Washington Monument—has ever been developed in such an ecologically sensitive region."
The Bristol Bay area's undeveloped ecosystem and the salmon fishery that it supports are also critically important to the region's Alaska Natives, particularly the Dena'ina and the Yup'ik people. Anthropologist Dr. Alan Boraas, who worked on a watershed assessment conducted by the U.S. Environmental Protection Agency (EPA) noted that the area supports the last remaining indigenous culture that relies completely on wild salmon runs. Of the approximately 30 cultures across the world that once relied on salmon, Boraas noted:
There are no cultures of the other almost 30 that can today rely on wild salmon because the salmon runs have been destroyed. Only [in] one place—only one place—can cultures carry on the traditions of their ancestors, making the transition from prehistory to now. The technology changes, but the attitudes, many of the beliefs, and the impact on the culture are still there. And that's the Dena'ina and the Yup'ik of this area.
While the Pebble Project would be located on lands owned by the state of Alaska, open-pit mining requires the discharge of huge amounts of polluted water, extensive dredging and the filling of waterways with mine waste. Consequently, the EPA and the U.S. Army Corps of Engineers must first issue permits for these activities under the Clean Water Act. Because of the severity of potential impacts on Bristol Bay's fisheries and tribal communities, the EPA has undertaken a comprehensive, scientific "watershed assessment" of the Bristol Bay region to assess these risks and inform its future decision making.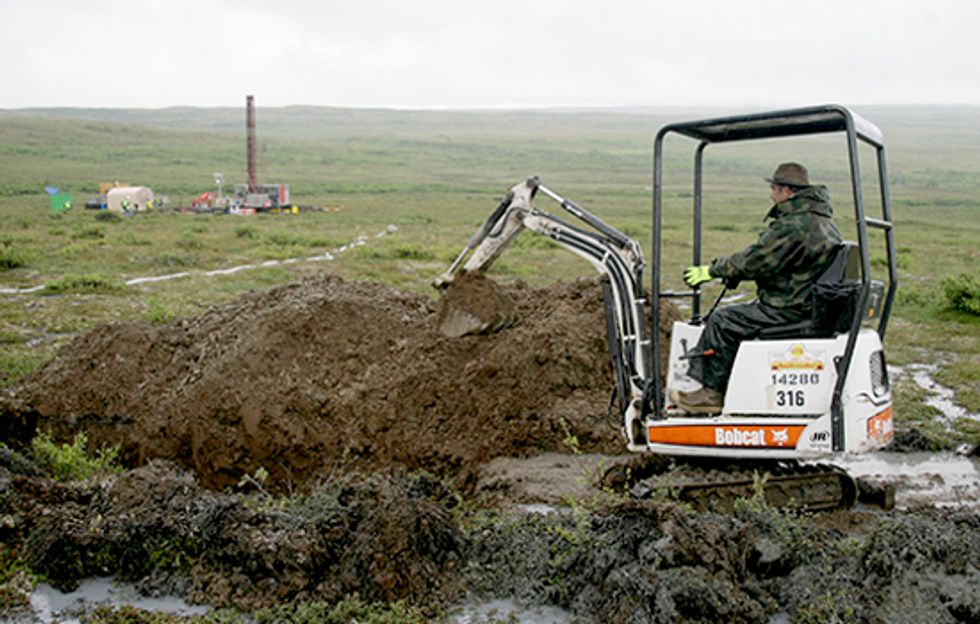 Mining in the Bristol Bay region, and particularly the proposed Pebble Project, presents an unusually stark choice between two different paths of natural resources development: the extraction of finite hard-rock minerals and a sustainable economy based on a valuable renewable resource—salmon. Thousands of jobs in fishing and tourism, as well as the traditional way of life for the region's native communities, hang in the balance.
The Bristol Bay Environment
The key to the Bristol Bay region's economy, as well as its $1.5 billion national economic contribution, is its undeveloped, unspoiled character. As PBS's FRONTLINE puts it:
[I]n the headwaters of Bristol Bay, conditions are nearly perfect. Human activity that ruins salmon habitat, such as dam building, logging, farming or road construction, is virtually non-existent.
The Bristol Bay region encompasses nine major rivers, each with an array of tributaries, as well as Lake Iliamna, the largest lake in Alaska and seventh-largest body of fresh water in the U.S. FRONTLINE describes the landscape as "a vast spongy swamp crisscrossed with streams and punctuated by small lakes. Abundant ground and surface water are constantly mingling through a gravel-based soil that is highly permeable." Consequently, discharges of water pollution would likely spread widely and be very difficult to clean up and remediate.
Moreover, because this landscape is unspoiled by dams, pollution or overfishing, the fish stocks supported by the Bristol Bay ecosystem are among the most bountiful on the planet, providing one of the last great examples of the once-innumerable runs of salmon on both American coasts. Every summer, runs of five different species of salmon, including pink, chum, chinook (also known as king), coho and sockeye, begin the return journey from the ocean waters of Bristol Bay back up through a network of rivers to spawn and die in the freshwater streams where they hatched.
Perhaps the best way to understand the unique character of the Bristol Bay region is to compare it to places where wild salmon once were abundant. One such region is that of the Columbia and Snake rivers of the Pacific Northwest, where wild salmon once could be found in massive numbers. Anecdotal evidence suggests that during the 1800s, about 1.5 million salmon and steelhead trout returned annually to spawn in the Snake River.
Today, however, because of industrial development, dams and other infrastructure, many of the runs are now only a shadow of their former grandeur. Consider this: More than 12 different runs of salmon on the Columbia and Snake rivers are now federally listed as threatened or endangered, and taxpayers are paying millions of dollars to recover them. As the National Oceanic and Atmospheric Administration (NOAA) writes:
Human activities have substantially reduced the amount of suitable spawning habitat in the Snake River … Even prior to hydroelectric development, many small tributary habitats were lost or severely damaged by construction and operation of irrigation dams and diversions; inundation of spawning areas by impoundments; and siltation and pollution from sewage, farming, logging and mining.
Because of these impacts, salmon runs in the Snake River declined to around 125,000 fish in the 1950s and then dwindled to only a few hundred in the 1990s, showing how sensitive salmon populations can be to industrial activity.
Development of the Pebble Project will require a similar array of supporting infrastructure, including construction of new dams and impoundments, roads and pipelines that will be a significant source of waterborne sediment. This new infrastructure will cross dozens of streams, each of which could easily block fish passage and eliminate upstream spawning habitat.
The massive decline in salmon populations in the Snake River shows just how easy it is to lose world-class stocks of fish. Without great caution being exercised, Bristol Bay salmon face a similar peril.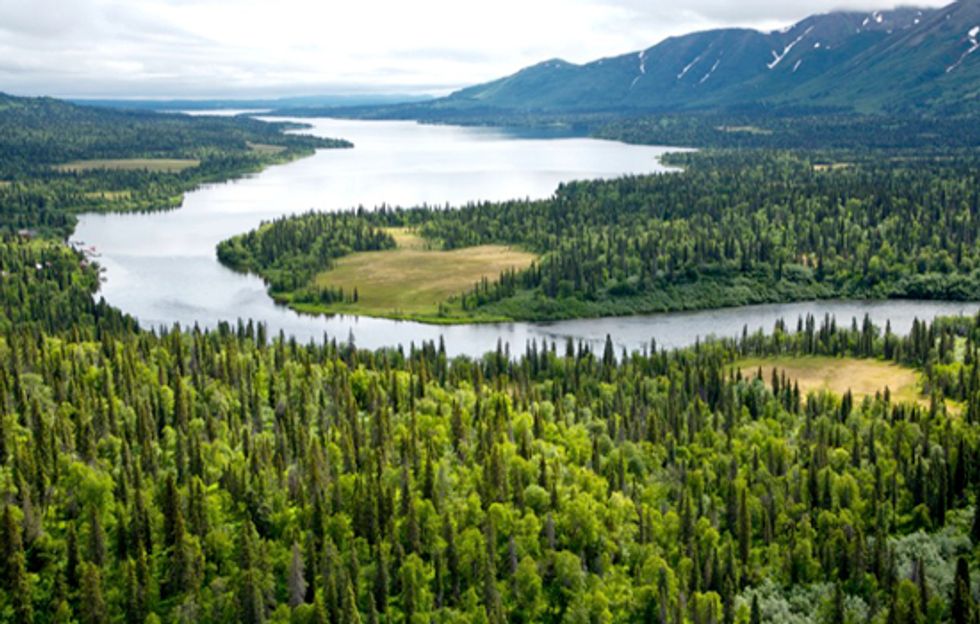 Economic Effects
Commercial Fishing
Commercial fishing is vital to the American economy, and Alaska is the nation's crown jewel for seafood production. In 2011 Alaska fishermen hauled in about 35 percent of America's catch by value, more than three times as much as Massachusetts, the state in second place. Alaska fishing also provides more than half of our total landings by weight, more than four times as much as Louisiana, the runner up. Even by Alaska's standards, Bristol Bay's salmon fishery is a huge economic driver: one study from the University of Alaska found that in 2010 it created the equivalent of nearly 10,000 full-time jobs across the U.S. and $1.5 billion in total economic output.
The thriving Bristol Bay ecosystem underpins all of these jobs because it supports an astounding number of wild fish. Since the early 1990s annual upriver runs of sockeye salmon from Bristol Bay have averaged more than 37 million fish, the biggest and most valuable run of sockeyes anywhere in the world. Since 1991 Bristol Bay's commercial sockeye fishermen have landed an average 25.6 million fish annually—about 51 percent of the global sockeye catch. (British Columbia's Fraser River region comes in a distant second place, contributing about 11 percent.) And exports of the salmon return $250 million to the U.S. economy, comprising nearly six percent of all U.S. exports of seafood in 2010.
Just two of the Bristol Bay watershed's major rivers—the Nushagak and the Kvichak—together contribute half of Bristol Bay sockeye landings, equivalent to a quarter of the world total. The proposed Pebble Project would be located at the headwaters of these rivers.
This geographic predicament highlights the importance of careful study and planning by policymakers to protect the dozens of miles of downstream salmon habitat that serve as the beating heart of this sustainable fishery.
Sport Fishing and Recreation
The Bristol Bay region also attracts recreational anglers from around Alaska and beyond, who come for both the salmon runs and world-class rainbow trout. In the last major study on the sector, researchers from the U.S. Forest Service reported that sport fishing is the region's most important economic activity outside the commercial salmon harvest, with more than $61 million spent in Alaska in 2005 on Bristol Bay fishing trips. Wildlife viewing and other types of tourism are also important economic drivers, supporting thousands of visits to Bristol Bay annually. The region's unaltered ecosystem and dramatic landscapes harbor thriving populations of moose, caribou, brown bear, grey wolves, bald eagles and numerous other species once common elsewhere in the U.S., many of which rely heavily on salmon as a food source.
This extraordinary natural heritage has already inspired the establishment of two of Alaska's major national parks nearby—the Lake Clark National Park and Preserve to the east of the Pebble deposit and Katmai National Park and Preserve to the south. The Togiak National Wildlife Refuge is also in the region. These nationally recognized protected areas and the wildlife they support all contribute to a vital tourism industry in the Bristol Bay region.
Alaska Natives
The Bristol Bay watershed has been home to Alaska Natives for at least 10,000 years. Of the approximately 7,000 people who live in the Bristol Bay region, 64 percent are Alaska Natives. Their way of life depends directly on the health of the salmon-based ecosystem. In an article describing the impacts of mining in the Bristol Bay region on Alaska Natives, The Redoubt Reporter, a weekly community newspaper serving the area, writes:
[S]almon is more than just what's for dinner. Salmon feeds the ways in which the culture operates. Functionally and economically, salmon is the cornerstone. Subsistence fishing for salmon is the most readily available way to fill freezers and pantry shelves.
In parallel with the region's cash economy, subsistence harvest of fish and other wildlife in Bristol Bay represents a critical resource for its native communities. The Alaska Department of Fish and Game estimated that between 2002 and 2011 the annual harvest of wild foods was 1,087 pounds per household, with salmon comprising 56 percent of that total. The agency also projects that replacing wild foods gathered in the subsistence harvest would cost between $4,851 and $14,973 per household but notes that "the cultural, social and nutritional" value of the wild foods would probably be impossible to replace with imports. Declines in salmon stocks from mining impacts on habitat would mean both a loss of household income and the erosion of an indigenous way of life that has thrived for millennia.
Consequently, the top priority for policymakers must be to protect the fish that serve as the central pillar for subsistence-based communities and their way of life. As Bobby Andrew, a Yup'ik elder stated, "We can't eat gold. But we can eat salmon."
The Proposed Pebble Project
While there are at least 16 active mining claims in the headwaters of Bristol Bay, the Pebble Project has gained most of the attention because it is furthest along in the planning process. British mining giant Anglo American and the Canadian firm Northern Dynasty Minerals Ltd. together form the Pebble Limited Partnership that would own and operate the Pebble Project. Anglo American is the second-largest mining company in the world and made $6.2 billion in profits last year.
As noted above, the Pebble Limited Partnership has yet to apply for permits for the Pebble Project, but preliminary reports and government filings provide an idea of its size, scale and specifics. In addition, all large open-pit mines share certain characteristics irrespective of location or owner, which can therefore be expected with the Pebble Project. And an economic-impact study contracted by the Pebble Limited Partnership and released in May based its findings on the extraction of 5.9 billion metric tons of ore, a mine "comparable in size and scale to the plans [the Pebble Limited Partnership] will ultimately submit for approval."
Even under normal mining operations—free of accidents or natural disasters—the Pebble Project would likely have significant environmental impacts on the natural character of the Bristol Bay headwaters. All of the necessary infrastructure will cumulatively bring tremendous industrialization of a truly unspoiled landscape, destroying streams and wetlands. According to the EPA's draft watershed assessment of the Bristol Bay region, even without a disaster, mining the Pebble deposit would likely cause the degradation or loss of between 24 miles and 90 miles of streams and between 1,200 acres and 4,800 acres of wetlands, depending on various mine-size scenarios.
The mine itself will likely have both underground and open-pit components, meaning that the rocks, trees and soil overlaying the desired precious metals would all have to be removed. The open pit would consist of a large hole in the ground "up to three miles wide and thousands of feet deep," according to FRONTLINE. Because the type of ore present in the Pebble deposit is very diffuse, requiring the excavation and processing of vast quantities of earth and rock to be economical, the Pebble Project could be the largest open-pit mine in North America and one of the largest in the world.
Additionally, the Pebble Project could generate up to 10 billion tons of waste, all of which would need to be stored on-site in vast rock piles and tailings reservoirs. These reservoirs, which will hold toxic waste, including the chemicals used to leach out the precious metals from the mined ore, require the construction of large dams and impoundments and then the filling in of previously untouched valleys. Depending on the actual size of the open-pit mine, the Pebble Project will likely require multiple tailings-storage reservoirs, each with multiple dams and earthen embankments.
In addition to the mine, waste rock and tailings piles, the Pebble Project will also require:
A new road nearly 100 miles long from the mine site to the coast, which will necessitate more than 40 stream crossings that could block fish access to all upstream habitat
Four 86-mile-long pipelines to transport various substances to and away from the mine site, including toxic copper slurry
A new deep-water port to facilitate the transport of concrete, diesel and other materials
And, of course, a major infrastructure project such as this needs energy, but no electricity grid exists in the region. The Pebble Limited Partnership has proposed building a 378-megawatt natural-gas-fired power plant at the mine site and another eight megawatt unit at the port, enough electricity for nearly 300,000 homes (compared to the 311,000 housing units in the entire state of Alaska). Because there are not enough natural-gas resources in the Bristol Bay area, the fuel will need to be transferred to the site via one of the new pipelines mentioned above.
In addition to the likely general operating impacts of the Pebble Project, the legacy of open-pit mining around the world raises serious questions about the potential environmental and economic impacts if a problem does occur. Perhaps the worst-case scenario would be the failure of a tailings dam, which retains the reservoir in which toxic mining waste is stored. These reservoirs not only destroy the valleys in which they are built but also pose grave risks to the waters downstream. Failures in the dams that retain the tailings could cause downstream salmon habitat to be degraded for decades. While the EPA considers failure of a tailings dam unlikely, one study found that between 1960 and 2000 there were a total of 72 tailings-dam accidents in the U.S. alone. Moreover, this risk would remain for decades or even centuries after the mine has ceased operations. As the EPA wrote in its second draft watershed assessment, "accidents and failures always happen in complex and long-lasting operations."
The Pebble deposit is also located within the most seismically active region on Earth. While the exact seismicity of the mine site has not yet been studied, one of the strongest earthquakes ever recorded in North America—the 1964 Good Friday Earthquake, measuring 9.2 on the Richter Scale—occurred less than 300 miles away from the Pebble deposit. The tremor permanently shifted surface lands over more than 100,000 square miles and was felt more than 1,000 miles away in the state of Washington.
Another risk with any copper-mining operation comes from the unearthed minerals in the waste rock being exposed to air and water, which can often cause a reaction that forms sulfuric acid. This acidity then releases residual copper from the waste dumps and tailings reservoirs, creating a toxic brew known as acid mine drainage, or leachate. While companies extracting the Pebble deposit would be required to follow regulations for containment and treatment of this toxic waste, the EPA says in its draft watershed assessment that even under normal operations, there is a "realistic expectation that leachate would escape the collection systems" and that leakage of leachates, even in the absence of accidents, is "inevitable."
Salmon are particularly sensitive to copper and may avoid habitat polluted by the metal, suffer stunted growth, or even die if exposed to high-enough concentrations. EPA preliminarily estimates that copper runoff from mining in the Bristol Bay region—such as what could result from the Pebble Project—could directly impact salmon more than seven miles downstream from the mine and indirectly harm the fish through impacts to their food source as far as 35 miles downstream.
Dr. Ron Cohen, a professor of environmental science and engineering at the Colorado School of Mines, summarized it this way: "No matter how well intentioned your effort, this is a place where it is almost impossible to fully control the risk. I would say: 'Guys, don't do it here. What a mess.'"
This view is supported by more than 300 natural resources scientists, who recently wrote to President Obama to express their "deep concerns with the prospect of large scale mining in the unique and biologically rich Bristol Bay watershed of Southwest Alaska."
Or as former Alaska Governor Jay Hammond put it, "The only worse place to put a mine would be my living room."
Legacy of Mining
Hard-rock mining for precious metals is a dirty industry with a contemptible history in the U.S. The legacy of pollution, abandoned mines and taxpayers left with staggering cleanup bills raises many questions for the policymakers considering large mining proposals, especially when they are in places as special and unique as Bristol Bay.
In terms of pollution, the EPA has estimated that "mining in the western U.S. has contaminated stream reaches in the headwaters of more than 40 percent of the watersheds in the West." A review by two environmental consulting groups of 25 mines that have operated since 1975 determined that 76 percent of those mines exceeded surface-water or groundwater quality standards for harmful pollutants. The report also determined that 85 percent of mines located near surface water—such as the Pebble Project's proximity to the Bristol Bay's watershed—had "elevated acid drainage potential," meaning the leaking of toxic leachate from the mines.
Cleaning up these contaminated sites is expensive, and taxpayers are often left to foot the bill when mining companies go bust. At Oregon's Formosa Mine, for instance, more than 18 miles of streams have been polluted by acid mine drainage, affecting salmon, trout and other fish species. After mine operations extracting copper, zinc and other metals stopped in 1993, acid-mine-drainage containment systems at the mine began to fail. The Formosa Mine has become a highly contaminated Superfund site, and because the original owners of the mine "appear to be defunct corporations," according to the EPA, taxpayers will likely pay the estimated $20 million in cleanup costs. For comparison, the Formosa Mine site produced about 68,000 tons of ore before production ceased, and the Pebble deposit is known to contain more than 11 billion tons of ore.
The Formosa Mine is just one of the approximately 500,000 abandoned mine sites in 32 states across the country. The EPA estimates that cleaning up these abandoned mines could cost taxpayers $35 billion or more.
The Pebble Project's remote location may pose particularly difficult issues for cleanup capability. Cleaning up and reclaiming abandoned mines requires significant equipment and human capacity, which could be made more difficult with this mine's isolated location.
Policy Recommendations
As described above, the Pebble Project could have major impacts on the conservation economy of the Bristol Bay region: activities such as commercial fishing, recreation and subsistence harvest by native communities that depend on a healthy ecosystem could be indelibly harmed. As such, the top priority of the federal government should be the protection of the ecosystem that underpins the Bristol Bay region's unparalleled salmon fishery. This priority stems from the EPA's duty under the Clean Water Act to maintain the integrity of our nation's public waters in order to protect fish, wildlife and recreation.
To fulfill this responsibility, the EPA must first finalize its watershed assessment, which will provide state and federal decision makers with a foundation of peer-reviewed scientific information about the region's ecosystem and natural features.
The final version of the watershed assessment should also identify any specific areas in the region that are of critical importance to the health of the region's salmon stocks and sensitive to disturbance from mining activities. Delineating these areas will improve the certainty for prospective mining companies, giving them clear guidance on where development is appropriate. As a result, this delineation could also save private investment and taxpayer dollars that might be squandered in futile attempts to win federal permits for mining activities in inappropriate locations.
Finalize the Bristol Bay Watershed Assessment
In response to a petition by Alaska Native groups and commercial fishermen, the EPA undertook a watershed assessment of the Bristol Bay region to "evaluate the potential impacts of large scale mining development" in the region. The first draft of the assessment was released in May 2012; after incorporating public comment and expert review on the document, the EPA released a second draft in April. Both drafts of the assessment indicated that even in the absence of a catastrophe, normal mining operations would cause substantial environmental damage. Significant public input was received on the first draft, with more than 230,000 comments submitted. Approximately 90 percent of these comments were in support of the EPA's findings, according to the Bristol Bay Regional Seafood Development Association.
While the Pebble Limited Partnership and its allies in Congress have criticized the EPA for using what they termed "hypothetical" mining plans when developing the watershed assessment, the agency noted in the second draft of its report that:
Like all risk assessments, this assessment is based on scenarios that define a set of possible future activities. To assess mining-related stressors that could affect ecological resources in the watershed, we developed realistic mine scenarios that include a range of mine sizes and operating conditions. These mine scenarios are based on the Pebble deposit because it is the best-characterized mineral resource and the most likely to be developed in the near term.
In addition, the Pebble Limited Partnership's May economic-impact study projected jobs and value from a proposed mine that is the size of the largest of three possible scenarios for production considered in the EPA's draft watershed assessment, indicating that the agency's study is realistic and on target rather than hypothetical.
Furthermore, the scope and findings of the first draft watershed assessment were supported by a group of 300 independent ecology and natural-resources scientists in April. As these scientists wrote in a supporting letter:
We applaud the EPA for its effort to establish a solid science-based summary from which to evaluate likely impacts to Bristol Bay from large-scale mine development. We believe that the preponderance of evidence shows clearly that gold and copper mining in the Bristol Bay watershed threatens a world-class fishery and uniquely rich ecosystem, and we urge the Administration to act quickly to protect the area.
Because it is crucial to understand the complex ecology and water resources of the Bristol Bay region before any further steps are taken toward development, the EPA should finalize this scientific assessment so its findings can be used for future federal and state permitting decisions.
Identify Areas That Are Not Appropriate for Mining Waste
In order to build the Pebble mine, the Pebble Limited Partnership (and any other companies interested in mining in the Bristol Bay watershed) will need to get numerous permits, including one from the U.S. Army Corps of Engineers to dispose of mine waste into nearby waterways and wetlands.
Much evidence already suggests that mining in the Bristol Bay watershed could have significant adverse impacts on the region's salmon habitat and the associated commercial and recreational industries. In its final watershed assessment, the EPA should identify any areas that are critical to maintaining the health of the ecosystem and salmon stocks and therefore are too sensitive to serve as mining-waste sites.
Pinpointing these highly sensitive areas within the Bristol Bay watershed would not only reduce the risks from mining activities to salmon and the region's thousands of salmon-dependent jobs, but it would also provide the mining industry improved certainty for its future permitting and investment decisions. Given what we know about Bristol Bay's fisheries and the sensitivity of the upstream salmon habitat to mine activities, such advance planning is well warranted to ensure protection of the region's fisheries and wildlife before the approval of any industrial development.
Commercial fishermen and salmon processors would also reap the benefit of improved certainty from this action. Every year salmon-dependent businesses must make major investments and logistical commitments to run their boats, hire crews and set up seasonal processing facilities with thousands of workers, all based on a reasonable expectation of the fish returning in their historical numbers. Because of its potential impacts on fish populations, unrestricted mining in the Bristol Bay region could create uncertainty and liability for salmon-dependent businesses, reducing investment and jobs throughout the industry.
It is also important to note that the EPA has authority under Section 404(c) of the Clean Water Act (33 USC § 1344) to "deny or restrict" the use of any area as a mining-waste disposal site should it determine that there would be an "unacceptable adverse effect on municipal water supplies, shellfish beds and fishery areas (including spawning and breeding areas), wildlife or recreational areas." Numerous environmental organizations, commercial fishing groups and native communities have called on the EPA to use this authority to "prohibit the disposal of mine waste in Bristol Bay's pristine waters."
Conclusion
Alaska's Bristol Bay region is an outstanding example of America's conservation economy, with a thriving salmon fishery that supports the equivalent of nearly 10,000 full-time jobs, $1.5 billion in economic output and the well-being and culture of the region's Alaska Native communities. All of this could be put at risk by proposals to mine in the Bristol Bay watershed, with the most significant threat posed by the Pebble Project.
Even barring an accident or natural disaster, the EPA's draft watershed assessment has indicated that the Pebble Project could have major impacts on the undeveloped character of the area, including the destruction of streams and wetlands, acid mine drainage and the construction of huge containment structures to hold toxic tailings that will last in perpetuity. If there were to be a failure of a tailings dam or other accidental discharge of toxic mining waste, the impacts on the Bristol Bay salmon fisheries would be felt for decades to come.
With the above facts in mind, the EPA should finalize its draft watershed assessment as soon as possible, so that it and other federal and state agencies can use the document for upcoming permitting decisions. Additionally, in the final version of the watershed assessment, the agency should identify any areas that are too sensitive to serve as mining-waste dumps because they are essential to maintaining the health of the salmon-based ecosystem and the jobs that depend on it. Taking this action would allow companies such as the Pebble Limited Partnership to determine whether mining in the region still makes business sense.
The Pebble Project forces policymakers to decide whether large-scale industrial development is compatible with the unspoiled character of the Bristol Bay region. It also requires them to compare the relative costs and short-term benefits of extractive industries to those of a sustainable conservation economy. The Pebble Project represents a key litmus test for determining what kind of economy and natural-resources policy we want in America in the century ahead.
Visit EcoWatch's BIODIVERSITY page for more related news on this topic.