An EPA Science Advisory Board meeting. Union of Concerned Scientists
By Elliott Negin
A third of the U.S. Environmental Protection Agency's (EPA's) Science Advisory Board, an influential panel that reviews the science the agency uses in formulating safeguards, could be succeeded by climate science-denying, polluter-friendly replacements when their terms expire at the end of this month.
The board, which has been in existence for nearly 40 years, is traditionally populated by bona fide scientists from academia, government and industry who volunteer to serve three-year terms. This time around, as first reported by E&E News, at least a dozen of the 132 candidates vying for one of the 15 open seats reject mainstream climate science.
But that's not all. There are at least 10 other equally inappropriate candidates on the list, and not all of them are scientists, despite the fact that it's supposed to be a panel of science advisors.
EPA Gives Notice to Dozens of Scientific Advisory Board Members, Plans to Offer Buyout to 1,200 Employees https://t.co/B54q5aMX9Y @foe_us

— EcoWatch (@EcoWatch) 1498182606.0
Among the 12 climate science deniers are Weather Channel co-founder Joseph D'Aleo, who wrongly claims global warming is due to natural oceanic, solar and volcanic cycles; and former Peabody Energy science director Craig Idso, now chairman of his family's Center for the Study of Carbon Dioxide and Global Change, who insists "there is no compelling reason to believe that the rise in [average earth] temperature was caused by the rise in carbon dioxide." D'Aleo, Idso and six of the other climate-fact-challenged candidates are affiliated with the fossil fuel industry-funded Heartland Institute, which has a long history of misrepresenting science.
The other 10 unsuitable candidates consistently side with industry when it comes to protecting the public from toxic hazards, regardless of the scientific evidence, and falsely accuse the EPA of being unscientific to try to undermine its credibility.
Soot Makes You Live Longer
One of the 10, toxicologist Michael Honeycutt, failed to secure a seat on the EPA's seven-member Clean Air Scientific Advisory Committee when he was nominated for one last fall—with good reason. Over the last decade, Honeycutt, who heads the toxicology division of the Texas Commission on Environmental Quality, rolled back the state's relatively weak protections for 45 toxic chemicals, including arsenic, benzene, formaldehyde and hexavalent chromium, the carcinogen that made Erin Brockovich a household name.
Honeycutt also has attacked EPA rules for ground-level ozone (smog), which aggravates lung diseases, and particulate matter (PM) (soot), which has been linked to lung cancer, cardiovascular damage, reproductive problems and premature death. In October 2014, Honeycutt argued that there would be "little to no public health benefit from lowering the current [ozone] standard" because "most people spend more than 90 percent of their time indoors" and "systems such as air conditioning remove it from indoor air." And despite the overwhelming scientific evidence directly linking fine soot particles to premature death, Honeycutt testified before Congress in June 2012 that "some studies even suggest PM makes you live longer."
Better Living Through Chemistry
Another industry-friendly nominee, Kimberly White, is senior director of chemical products at the American Chemistry Council (ACC), the country's largest chemical manufacturing trade association. Representing the interests of 155 corporate members, including chemical companies Dow, DuPont and Olin; pharmaceutical firms Bayer, Eli Lilly and Merck; and petrochemical conglomerates BP, ExxonMobil and Shell, the ACC has delayed, weakened and blocked science-based health, environmental and workplace protections at the state, national and even international levels.
For example, the ACC has lobbied against establishing federal rules on silica dust exposure and disclosing the chemicals used in hydraulic fracturing. It has been instrumental in limiting community access to information about local chemical plants. And it has played a key role in quashing government efforts to regulate bisphenol A (BPA), an endocrine-disrupting chemical used in plastics and can linings; flame retardants, which have been linked to birth defects and cancer; and formaldehyde, a known carcinogen. White downplayed formaldehyde's risks in a September 2016 blog on the ACC website.
The ACC also lobbies to weaken existing environmental safeguards. In written testimony for a House Science, Space and Technology Committee hearing last February, for example, White charged that the EPA uses irrelevant or outdated data and procedures when drafting new regulations.
Who Needs a Cleaner Environment?
Finally, three of the pro-polluter candidates are economists with a distinct corporate tilt: Richard Belzer, whose clients include the American Chemistry Council and ExxonMobil Biomedical Sciences; Tony Cox, whose clients include the America Petroleum Institute, Chemical Manufacturers Association and Monsanto; and John D. Graham, dean of Indiana University's School of Public and Environmental Affairs, who is currently doing contract work for the Alliance of Automobile Manufacturers on fuel economy standards and the libertarian Searle Freedom Trust on regulatory "reform." All three emphasize the cost to industry to reduce pollution, discount scientific evidence of the risk of exposure, and ignore the benefits of a cleaner environment.
Perhaps the best known is Graham, who ran the Office of Management and Budget's (OMB) Office of Information and Regulatory Affairs (OIRA) for five years during the George W. Bush administration. His appointment to that position was hotly contested because in his previous job, directing the Harvard Center for Risk Analysis, he routinely understated the dangers of products manufactured by the center's corporate sponsors by using questionable cost-benefit analyses.
As predicted, Graham applied that same simplistic, industry-friendly calculus at OIRA, which oversees all government rulemaking, and at the tail end of his tenure in 2006, he unsuccessfully attempted to standardize risk assessments across all federal agencies. Public interest groups and the scientific community, spearheaded by the American Association for the Advancement of Science, came out in full force against the idea, and a National Research Council (NRC) committee unanimously rejected it as "fundamentally flawed."
"Economists like Graham are frustrated because the EPA has been conservative about risk," said Center for Progressive Reform co-founder Rena Steinzor, who wrote a stinging indictment of Graham's government-wide proposal in a May 2006 issue of Inside EPA's Risk Policy Report: "The EPA gives more margin to safety. That drives economists crazy. They think it leads to over-protection. But there are not many examples of chemicals that turn out to be less harmful than we thought."
Foxes Advising the Foxes in the Henhouse?
Putting climate science deniers and industry apologists on the EPA Science Advisory Board (SAB) would not only undercut the panel's legitimacy, it also would provide cover for the corporate shills now in key positions at the agency, starting with Administrator Scott Pruitt, who has the final say on who is selected, and Nancy Beck, a deputy assistant administrator who most recently worked for the American Chemistry Council, and before that, for Graham at OMB.
"The Science Advisory Board has been providing independent advice to the EPA for decades, ensuring that the agency uses the best science to protect public health and the environment," said Genna Reed, a policy analyst at the Union of Concerned Scientists. "SAB members have always been eminent scientists who are committed to the often-challenging public service of working through complex scientific topics to help guide EPA decision-making. They are the EPA's scientific compass. The agency's mission to safeguard our air and water will be further compromised if Administrator Pruitt winds up selecting these unacceptable candidates."
Elliott Negin is a senior writer at the Union of Concerned Scientists.
Reposted with permission from our media associate Huffington Post.
EcoWatch Daily Newsletter
NASA / NOAA GOES Project
By Elliott Negin
What can you do when the president of the U.S. says climate change is a hoax and Congress is gridlocked by fossil fuel industry-funded climate science deniers?
Look to the courts for redress—with a major assist from science.
Using sophisticated computer analyses, scientists can now determine what percentage of an extreme weather event can be attributed to climate change. This emerging field of "climate attribution" science offers courts a powerful new tool for apportioning responsibility in cases brought by victims of extreme weather events—Hurricane Harvey comes to mind—or other climate-induced damages, such as sea level rise, against municipalities and private real estate developers for failing to protect them from foreseeable damages.
Likewise, companies responsible for producing and marketing fossil fuels—BP, Chevron, ExxonMobil and the like—may find themselves in legal crosshairs thanks to a first-of-its-kind study definitively linking global climate changes to carbon emissions directly associated with them.
Published Thursday in the journal Climatic Change, the study calculated the amount of sea level rise and global temperature increase resulting from carbon dioxide and methane emissions from products marketed by the largest coal, gas and oil producers and cement manufacturers as well as their extraction and production processes.
"We've known for a long time that fossil fuels are the largest contributor to climate change," said Brenda Ekwurzel, lead author and climate science director at the Union of Concerned Scientists (UCS). "What's new here is that we've verified just how much specific companies' products have caused the Earth to warm and the seas to rise."
Ekwurzel's study builds on a groundbreaking study one of her co-authors, geographer Richard Heede, published in Climatic Change in 2014. Closely tracking the oil, gas and coal extracted since the Industrial Revolution, Heede found that just 90 private and state-owned companies are responsible for two-thirds of human-caused carbon emissions since then. What's more, Heede's research showed that more than half of these carbon emissions occurred since 1988, when NASA scientist James Hansen sounded the alarm about climate change in well-publicized congressional testimony.
Ekwurzel et al.'s study quantified climate change impacts of each company's carbon and methane emissions during two time periods: from 1880 to 2010 and from 1980 to 2010, because internal industry documents show fossil fuel companies were well aware of the threat posed by global warming at least 25 years ago.
According to the new study, emissions traced to the 90 largest carbon producers contributed approximately 57 percent of the upsurge in atmospheric carbon dioxide, nearly 50 percent of the increase in global average temperatures, and about 30 percent of global sea level rise since 1880. Meanwhile, emissions attributed to just the 50 investor-owned carbon producers, including BP, Chevron, ConocoPhillips, ExxonMobil, Peabody and Shell, were responsible for roughly 16 percent of the global average temperature increase and around 11 percent of the global sea level rise from 1880 to 2010. Between 1980 and 2010, the same 50 companies contributed approximately 10 percent of the global average temperature increase and about 4 percent of the sea level rise.
State-owned companies also have played a significant role. Emissions linked to 31 majority state-owned companies, including Coal India, Russia's Gazprom, Kuwait Petroleum, Mexico's Pemex, Petroleos de Venezuela, National Iranian Oil Company and Saudi Aramco, were responsible for about 15 percent of the global temperature increase and approximately 7 percent of sea level rise from 1880 to 2010.
"Until a decade or two ago, no corporation could be held accountable for the consequences of their products' emissions because we simply didn't know enough about what their impacts were," explained Myles Allen, a study co-author and professor of geosystem science at the University of Oxford in England. "Our study provides a framework for linking fossil fuel companies' product-related emissions to a range of impacts, including increases in ocean acidification and deaths caused by heat waves, wildfires, and other extreme weather-related events. We hope the results of this study will inform the debate over how best to hold major carbon producers accountable for their contributions to the problem."
As climate change impacts worsen and become more expensive to address, the question of financial responsibility will become more urgent. In New York City alone, local officials estimate that it will cost more than $19 billion to adapt to climate change. Globally, adaptation cost projections are equally astronomical. The U.N. Environment Programme calculates that developing countries will require $140 billion to $300 billion per year in 2030 and a whopping $280 billion to $500 billion per year by 2050.
"Fossil fuel companies could have taken any number of steps to address climate change, such as investing in clean energy or carbon capture and storage," said Peter Frumhoff, a study co-author and director of science and policy at UCS. "Instead, many of them spent millions of dollars to try to deceive the public about climate science and block sensible limits on carbon emissions. Taxpayers alone, especially those living in vulnerable coastal communities, shouldn't have to bear all the costs of these companies' irresponsible decisions."
Pending lawsuits by three California coastal communities could benefit immediately from Ekwurzel et al.'s findings. San Mateo and Marin counties and Imperial Beach, a city in San Diego County, filed complaints in July against 37 major coal, oil and gas companies, including BP, Chevron, ExxonMobil and Shell, claiming higher sea levels triggered by their products is putting billions of dollars of property at risk. The study also may embolden other municipalities and states to take similar legal action in the absence of leadership from the Trump administration and Congress. It then will be up to the courts to do what too many of our elected officials have so far failed to do: acknowledge scientific reality.
Elliott Negin is a senior writer at the Union of Concerned Scientists.
Weighing the pros and cons of solar can help you make the best decision for your home.
Reviews
Lourdes Balduque / Moment / Getty Images
The solar boom is underway; the best solar companies are becoming household names, and the benefits of solar energy are taking the spotlight from oil, coal and gas. However, with so much literature to sort through these days, it can be tough to gauge the real solar energy pros and cons — especially since they're so dependent on the customer.
Though a sound investment, solar is a significant one, and we want our readers to fully understand the advantages and disadvantages of solar energy before making a purchase. Of course, using the sun as a renewable energy source can reduce your household's monthly electric bills and minimize your carbon footprint. However, there are some factors that make solar a little less valuable for some than others.
We'll go over the full pros and cons of solar energy in this article, but for many homeowners, the decision to go solar comes down to cost. To see how much solar panels would cost for your home, you can get a free quote from an installer near your by using this tool or filling out the form below.
Pros and Cons of Solar Energy: What You Need to Know
By installing a home solar system, you can use photovoltaic solar cells to capture and convert the sun's clean energy into electricity that can power your home or business. This can partially or completely offset the energy you'd typically purchase from your utility company.
While the advantages of solar energy are well advertised, there are also some drawbacks our readers should be aware of. Consider the following pros and cons of solar energy to help you decide if solar panels are worth it for your home.
Benefits of Solar Energy
Let's begin with the fun part — the biggest advantages of solar energy.
1) You can significantly reduce or even eliminate your household electric bills.
One of the most significant benefits of solar energy is also the most obvious: by generating your own energy, you can partially or completely offset the electricity you purchase from your utility. The average solar system lasts for two to three decades, which means most residents enjoy at least a decade or two of free energy after paying off their system with their energy savings and tax credit.
2) Going solar can reduce your carbon emissions.
The clean and natural energy harnessed by your solar system offsets the energy you'd typically purchase from local utilities. For the most part, local utilities carry a large impact stemming from the generation, transportation and distribution of electricity to your community. By using solar panels to generate your own electricity, you offset a portion of the greenhouse gases associated with fossil fuels, lowering your community's overall environmental impact.
3) Investing in a solar power system can increase the value of your home.
Homes with solar are becoming considerably more appealing, and installing the best solar panels can raise an estate's resale value by a decent amount. Note that this helps offset one of the primary cons of solar energy, which is the steep startup cost of solar panels — but more on that later.
4) Going solar can make you eligible for rebates and tax incentives.
Over the past couple of decades, the federal government has implemented numerous plans to incentivize solar energy, including solar tax credits and rebates. Many state governments have followed suit, particularly those where sun exposure is most consistent. Thanks to this, there are some significant ways to recoup part of your solar investment almost immediately. Again, this can help offset the initial cost of your solar panel system, allowing you to generate savings even before those utility reductions begin to stack up.
5) Solar + storage provides reliable backup power.
A solar battery storage system can provide backup power for homes in areas prone to power outages, which seem to be growing each year with the extreme weather brought on by climate change. With a backup battery like a Tesla Powerwall, you can keep your essential appliances powered during a prolonged outage. Even in mild weather, backup batteries let you store and use more of your solar energy, generating more savings.
Disadvantages of Solar Energy
Unfortunately, there are benefits of solar that won't prove effective for all homes. A few of the most notable disadvantages around solar include:
1) Not every roof can accommodate a solar system.
Solar panel installation requires you to have a certain kind of roof. If you have an older home, especially one with slate or cedar tiles on the roof, then you may not be able to buy solar panels for your personal use. Additionally, homes with skylights and other rooftop features may not have the surface area needed for solar panels.
If you don't have a lot of space or you're unsure about your home's solar capability, contact a local solar installer near you for a consultation. Most top solar companies will send out a representative free of charge.
Keep in mind that you can also install a ground-mounted solar panel system if you don't have a suitable roof.
2) Solar energy can be very location-dependent.
You can have a roof that's ideal for solar panel installation and still not be a good candidate for solar energy. Why? Because to take full advantage of solar power, you need to live in a place that gets consistent daily sun exposure. So, if you live in a part of the country that tends to be pretty cloudy, you may not produce the amount of energy necessary to justify your investment. Also, if your roof is partly shaded by trees or by neighboring homes, you may not get the best mileage from a solar energy system.
Location goes beyond just the amount of sunlight you receive, however. Some readers may live within the jurisdiction of a utility company without a favorable net metering policy. In the most unfortunate cases, utilities will charge hefty interconnection fees that can outweigh the savings solar provides.
3) Solar savings tend to correspond with energy bills.
The higher your electricity bills, the more energy you'll be able to offset with solar. But the inverse is also true: if you live somewhere with low utility costs, then the savings from switching to solar energy are going to be more modest. In other words, there are some parts of the country where the financial advantages of solar energy are going to be pronounced, and other places where those financial advantages are going to be nominal. It all depends on the cost of electricity where you live, and how much of it you use.
4) The upfront cost of going solar can be significant.
After adding up panels, labor, inverters and more, the average solar system investment ranges from $10,000 to $20,000. The specific number will vary according to the size of your home, if you need energy storage technology, your household energy use and the type of solar panels you choose. For example, if you make your own DIY solar panels, you'll cut down on installation fees, or if you want to get the most efficient solar panels, they'll cost significantly more.
There are plenty of ways to offset the cost of solar, including tax incentives, utility savings, increased home value and financing options. Still, there's no getting around it: Making the switch to solar is a significant investment.
5) Solar is getting more expensive with supply chain issues.
Worldwide supply chain issues have squeezed the costs of solar materials, shipping and labor. As a result, investing in solar in 2022 is proving a touch costlier than in years past. Still, solar technology itself continues to improve in efficiency and value while declining in price. We wouldn't recommend waiting to install a system, however, as the federal solar tax credit will be reduced in 2023 and will phase out altogether in 2024.
Weighing Solar Energy Pros and Cons
So, do the advantages of solar energy outweigh the disadvantages? Unfortunately, there's no easy answer here, as different homeowners may experience different levels of value when they make the jump to solar.
Before investing in a system, make sure you do your due diligence. Consider local sun exposure, the size and direction of your roof, local tax incentives and your own household energy expenses. Also, think about whether you want (or need) a solar battery.
Getting quotes from a few solar providers can give you more details about how much a new system will cost you. By weighing the pros and cons of solar energy for your home, you can make the best decision possible.
To get connected with a solar installer near you for a free consultation, you can use this tool or fill out the form below.
FAQ: Solar Energy Pros and Cons
When is solar energy a bad choice?
We aren't naive enough to claim that solar is always a good choice. For homeowners with low energy costs, shady roofs or insufficient space, the cost of solar can outweigh its benefits. Your location is important, too — not just in terms of sunshine, but also the financial incentives available to you. Check your local net metering policy and statewide and local incentives to see if you can save money on solar.
What are three disadvantages of solar energy?
The three biggest disadvantages to solar energy include:
The long-term nature of the investment: Life happens. Things change. Unfortunately, transferring solar loans or leases over to new homes or homeowners can be tricky. Some solar companies charge to have the panels relocated, and not all new homeowners will accept the solar lease or loan should you wish to transfer it.
Not every roof can accommodate a solar system: Small roofs, roofs with obstructions or roofs made with alternative materials can have trouble accommodating solar panels.
The cost of solar: Purchasing 25 years' worth of electricity upfront can make a lot of customers uncomfortable — and we understand why! The upfront cost of solar won't be feasible for all homeowners. Luckily, solar leases, flexible loan plans and incentives are making solar accessible to a wider range of home and business owners.
What are the advantages of solar?
Solar panels provide a reliable, low-maintenance way to avoid the carbon dioxide emissions associated with conventional energy generation. In addition to the environmental benefits, solar typically provides a great deal of energy savings for customers weighed down by rising utility costs. When properly designed and installed, solar is one of the best and most sustainable investments you can make.
Karsten Neumeister is a writer and renewable energy specialist with a background in writing and the humanities. Before joining EcoWatch, Karsten worked in the energy sector of New Orleans, focusing on renewable energy policy and technology. A lover of music and the outdoors, Karsten might be found rock climbing, canoeing or writing songs when away from the workplace.
iStock
By Jodie Van Horn
We'd never argue that 2017 was a great year, but some really great things did happen!
Here are 50 ways (yes, 50!) that clean energy kept winning in 2017 despite Trump's attempts to roll back the country's progress.
1. The Republican Mayor Championing 100% Renewable Energy in Louisiana
Republican Mayor Greg Lemons made his small town of Abita Springs the first municipality in Louisiana to commit to 100% clean energy. Mayor Lemons said his 100% renewable energy vision for Abita Springs, which has a population of 2,900, aligns with the conservative values of his community—and it has made him a trailblazer across Louisiana.

2. Madison and Abita Springs Committed to 100% Clean Energy on the Same Day!
On March 21, Madison, Wisconsin and Abita Springs, Louisiana became the 24th and 25th cities in the country to commit to 100% clean energy. Last year, more than 70% of voters in Madison cast ballots supporting Hillary Clinton, while in St. Tammany Parish, where Abita Springs is located, more than 70% of voters supported Donald Trump. They agree on one thing, at least—the need for 100% clean energy.
3. Solar Created Even More Jobs Across America
A new report released this year by The Solar Foundation showed that in 2016, the number of solar jobs increased in 44 of the 50 states, and more than 260,000 Americans now work in solar. In several major metro areas, the solar workforce grew by 50% or more. The New York Times ran a major piece in April, which pretty much sums it up: Today's Energy Jobs Are in Solar, Not Coal.
4. Chicago Committed to Power All Municipal Buildings with 100% Renewable Energy by 2025
In April, Mayor Rahm Emanuel announced that by 2025, all 900-plus buildings operated by the city, Chicago Public Schools, Chicago Park District, Chicago Housing Authority and City Colleges will be powered entirely by renewable sources. In 2016, those buildings used nearly 1.8 billion kilowatt hours of electricity—equal to the energy needed to power about 295,000 homes.
5. U.S. Mayors Announced New National Drive for 100% Clean Energy
Mayors from across the U.S. teamed up with the Ready for 100 campaign to announce Mayors for 100% Clean Energy, a new effort to engage and recruit mayors to endorse a goal of transitioning to 100% renewable energy in cities across the country.
6. 100% Clean Energy at the People's Climate March
A contingent of 100% clean energy activists representing communities from coast to coast joined hundreds of thousands of people marching in the People's Climate March in Washington, DC on April 29.
7. Atlanta Committed to 100% Clean, Renewable Energy
Atlanta became the largest city in the South to commit to running entirely on clean energy. The city then took it to the people to learn through a series of #CommunityConversations why Atlanta is #ReadyFor100. Atlantans are helping shape the plan, set to be released next year—and they've even got some superhero support.
8. More Companies Bought Into 100% Clean Energy
Around the world, a record number of big corporations, ranging from Anheuser-Busch to Kellogg, committed to going all-in on 100% clean energy. Collectively, their energy footprint is greater than all energy consumed in the state of New York. Corporate demand for renewable energy is helping drive a shift away from fossil fuels and bringing more renewable energy online. Google declared it now buys enough wind to cover 100% of its energy use.
9. Even Puppies Love 100% Clean Energy
And what's more uplifting than puppies?

10. Entire Town of Hanover Voted Unanimously for 100%
At a town meeting on May 9, residents of Hanover, New Hampshire voted to get off of all fossil fuels by 2050. This is the first community in the country to adopt a goal of 100% clean, renewable energy voted on and approved by the residents of the community.
11. Clean Energy Spiked In California and Texas
In California and Texas this year, clean energy like wind and solar set new records for energy generation. On May 13, renewable energy supplied 67% of all power in California. And wind broke records across the country, especially in Texas where 54% of grid electricity came from wind at one point on Oct. 27, breaking a previous 50% record set on March 23.
12. A Movement of Mayors Across Florida
Florida mayors are leading the way towards 100% clean, renewable energy. More than 40 mayors from across Florida have joined Mayors for 100% Clean Energy, the most of any state in the country. Although the Sunshine State gets less than half a percent of its power from the sun, Floridians beat back previous utility-backed efforts to limit solar energy in the state. Now clean energy advocates and dozens of mayors say they deserve better.
13. Pueblo, Colorado Committed to 100% Clean, Renewable Energy
The city of Pueblo, Colorado committed to running entirely on renewable energy by 2035. City council is now exploring options for how they can cut ties with an uncooperative utility, protect low income rate payers, and move to 100% clean energy for all.
14. A Mother's Clean Energy Vision for Her City
On Mother's Day, Mayor Heidi Harmon of San Luis Obispo, California, who is also a proud mom of two, shared her vision for 100% clean energy in her community. Citing the safety and health threats that climate change and pollution will pose to children, Mayor Harmon sees a solution: transitioning San Luis Obispo to run on 100% clean energy.
15. Oregonians Committed to 100% Clean, Renewable Energy
On the same day that Donald Trump withdrew the U.S. from the Paris climate agreement, the Portland City Council and Multnomah County Commission voted to transition to 100% renewable energy by 2050. Thanks to organizations like Verde and Opal, these commitments also represent a strong commitment to racial and economic justice and will ensure that communities of color and low income communities define, lead, and share the economic, social, and environmental benefits of a renewable energy transition.
16. Energy Experts Agreed: 100% Renewable Energy is Possible
In a global survey, more than 70% of the world's energy experts agreed that powering the globe with 100% renewable resources is achievable.
17. Pittsburgh Mayor Bill Peduto to Trump: the Steel City Will Move to 100% Clean Energy
Just hours after Donald Trump claimed to represent the voters of Pittsburgh in his decision to withdraw the U.S. from the Paris climate agreement, Mayor Bill Peduto announced his support for a goal of powering Pittsburgh entirely with clean and renewable energy by 2035.
18. Edmonds and Whatcom County Were the First Washington Commitments to 100% Clean Energy
In June, the city of Edmonds became the first community in the state of Washington to commit to 100% clean, renewable energy. Edmonds set the goal of achieving a 100% transition by 2025 shortly after the U.S. Conference of Mayors annual meeting in June. Whatcom County became the sixth county in the country to move towards 100% renewable energy.
19. Mayor Steve Benjamin of Columbia, South Carolina Is a Clean Energy Champ
Columbia, South Carolina Mayor Steve Benjamin, Co-Chair of Mayors for 100% Clean Energy, is #ReadyFor100. Mayor Benjamin's leadership paved the way for Columbia to commit to 100% clean, renewable energy in June. As a local and national leader, Mayor Benjamin is sharing his vision far and wide.
20. Wind is Winning Across America
Wind power reached new heights in 2017! Earlier this year, American Electric Power announced that it would make a $4.5 billion investment in the nation's largest wind energy project, and local advocates like Nancy Moran spoke out in support. The wind farm will provide power in Arkansas, Louisiana, Oklahoma and Texas, and is expected to save customers $7 billion over the next 25 years. In Texas, wind power became a bigger source of electricity than coal.
21. U.S. Conference of Mayors Approved Historic 100% Clean Energy Resolution, Proving That Mayors Are #ReadyFor100
The 85th U.S. Conference of Mayors approved a resolution establishing support from the nation's biggest cities for an equitable and just transition to 100% clean energy by 2035. Clean energy activists celebrated the mayors' vote by taking part in an aerial art action on the beach. Is your mayor signed onto Mayors for 100% Clean Energy?
22. One of the Country's Biggest Bus Fleets Will Be 100% Electric by 2030
This summer, the Los Angeles County Metropolitan Transportation Authority (Metro), voted to transition its fleet of more than 2,200 buses to zero emission electric buses by 2030. Transitioning to all electric buses will help improve air quality, fight climate change, enhance social equity and improve rider experience. Additionally, with policies that encourage local manufacturing, the transition can create good local jobs in disadvantaged communities. Congratulations to the Sierra Club's My Generation campaign and local partners in Los Angeles who worked hard to achieve this major victory.
23. Orlando's 100% Clean Energy Commitment is Already Having an Impact
In August Orlando became the largest city in Florida to commit to 100% renewable energy. The city plans to stop using fossil fuels by 2050. Orlando's commitment to clean energy is already having an impact: Orlando Mayor Buddy Dyer indicated that the city's 100% renewable energy goal is a key factor in determining who will become the next CEO of their city-owned utility.
24. The Path to 100% Clean Energy Is Saving Hawai'i Money
The Hawai'i House of Representatives found this year that Hawai'i residents have already saved over a quarter of a billion dollars as a result of the state's progress toward achieving its goal of 100% renewable energy by 2045. The state called on other states and the federal government to replace fossil fuels with renewable energy, citing that it makes economic sense today. Hawai'i has a detailed plan to hit its goal five years ahead of schedule.
25. Faith Leaders Asked Boise's Mayor to Endorse a 100% Clean Energy Future
Boise Faith Leaders representing 20 different faith communities delivered a letter to Mayor Dave Bieter to urge him to support a goal to make Boise the first city in Idaho to commit to 100% clean energy. The Idaho chapter of the Sierra Club has been building grassroots support and asking Mayor Dave Bieter to commit to a 100% clean energy goal.
26. In the Coal-Dependent State of Utah, 100% Is Trending
In a state that still gets nearly 70% of its electricity from coal-fired power plants, municipalities have begun to say "no more." This year, Summit County and Moab, Utah committed to transition to 100% clean, renewable energy. Salt Lake City, which is also in the 100% club, released Climate Positive 2040, a plan to achieve its goal to run on clean energy by 2032, reduce carbon pollution, and take the lead on climate action.
27. 100% Clean Energy Unleashed in Capitals
U.S. lawmakers introduced bills in both the Senate and House of Representatives this year that would move the entire country to 100% renewable energy. Senators Jeff Merkley and Bernie Sanders announced their landmark "100x50" act with community leaders in April. And clean energy supporters from California to Massachusetts have been pushing state lawmakers adopt 100% renewable energy, but many of these efforts are still in progress.
28. 150 Mayors for 100% Clean Energy
The Sierra Club's Mayors for 100% Clean Energy initiative reached a major milestone: 150 mayors from across the country signed onto the campaign and pledged to power their communities with 100% clean, renewable energy. Civic leaders from across the country are stepping up to make it known that they care about the health of their residents and the strength of their local economy by advocating for 100% clean, renewable energy.
29. Local Clean Energy Advocates Rallied for Community Choice
In support of a clean energy future for California, community members rallied in September to protect Community Choice energy programs, like Alameda County's East Bay Community Energy. Community Choice gives cities and counties the chance to take control of their electric power supply and offer renewable energy to residents and businesses.
30. North Carolina Counties Went All-In On Renewable Energy
While cities across the country continue to commit to 100% clean energy, some North Carolina communities are going even bigger. Orange County and Buncombe County, North Carolina this year became some of the first counties in the country to commit to 100% clean, renewable energy.
31. Pueblo's Movement for Energy Justice Featured in Sierra Magazine Profile
In a profile published in Sierra, Michael Tannahill's story reveals the connections between economic and environmental justice—and highlights why the community of Pueblo, Colorado is pushing back hard against high utility costs and dirty fuels to get to 100% clean energy.
32. Portland's Commitment to 100% Clean Energy Pushed Portland General Electric (PGE) to Invest in Renewables
PGE acknowledged that Portland and surrounding Multnomah County's 100% renewable energy goals are shaping its future energy investments. After the Oregon Public Utility Commission rejected PGE's proposal to expand a gas-fired power station in August, PGE issued a proposal to develop renewable energy and energy storage.
33. St. Louis Became the Largest Midwest City to Commit to 100% Clean, Renewable Energy
On Oct. 27, the St. Louis Board of Aldermen unanimously approved the city's commitment to transition to 100% by 2035. St. Louis, a longtime coal capital home to Arch Coal and Peabody Energy, represents the largest city in Missouri and across the Midwest to establish a goal of transitioning entirely to clean, renewable energy. The city will develop a plan by December 2018 to meet the goal and conduct a transparent and inclusive stakeholder process. This includes community members and representatives from organizations representing labor, faith, social justice, environmental justice, frontline communities and those most impacted by our current energy systems, among others.
34. In Cleveland, the Community Wants Clean Energy for Everyone
Through a series of Community Dialogues in Cleveland, Ohio, Ready for 100 organizer Jocelyn Travis has been helping residents of "the Rock and Roll Capital of the World" envision a 100% clean energy transition in their city. The Dialogues have helped Cleveland's diverse communities connect with each other, learn about clean energy solutions, and build a movement for a healthy and just clean energy transition.
35. Community Choice Can Help San Diego Reach Its 100% Clean Energy Goal
A City of San Diego study released this year determined that Community Choice Energy can help San Diego achieve its goal of 100% clean energy at a cost competitive rate with the local utility. San Diego is the largest city in the country to have adopted a legally binding 100% renewable energy goal, which the city plans to achieve by 2035. San Diego's Republican Mayor, Kevin Faulconer, is a co-chair of Mayors for 100% Clean Energy.
36. 100% Clean Energy Won Big on Election Day
Across the country, from East Lansing, Michigan to St. Petersburg, Florida, 100% clean energy champions won big on Election Day, reaffirming that local communities want more clean energy!
37. U.S. Climate Leadership is All About Local
During the United Nations Climate Change Conference (COP23) in Bonn, Germany, U.S. cities and mayors joined other local leaders to stand behind the goals of the Paris Climate Agreement. Mayors affirmed #WeAreStillIn by doubling down on local support for bold climate action. The aggregate climate actions of We Are Still In signatories and other non-federal U.S. actors are being quantified through America's Pledge, an initiative spearheaded by UN Special Envoy for Cities and Climate Change Michael Bloomberg and California Gov. Jerry Brown.
38. The Sierras Went All-In On Renewable Energy
South Lake Tahoe, Nevada City and Truckee, California all committed to 100% clean, renewable energy this year, leading the way for other communities across the Sierras. Mountain towns in the West have been leading a move to clean energy to save their snow and the tourist industry.
39. Ready for 100 Released 2nd Annual Case Studies Report
The Ready for 100 campaign released a new report in English and Spanish highlighting 10 cities across the U.S. that have committed to 100% renewable energy and the steps they are taking to get there. Featured cities span from coast to coast, and include tiny towns and large metropolises. This is the second case studies report issued by Ready for 100, following a 2016 release.
40. What Do an Eagle Scout, a Colonel, and a Utility Company Have in Common?
They all support 100% renewable energy! Community members packed a town hall in Breckenridge, Colorado, in support of the town adopting a goal to achieve 100% renewable energy by 2035. Testimony included fifth-grade Boy Scout Eli Larson, who stated, "If this global warming keeps up, we might not even have a winter." And a U.S. Colonel testified that there was a mandate from the community to go renewable. Six Colorado cities in total have committed to 100%, including Nederland and Lafayette this year. An Xcel Energy spokesperson acknowledged that the utility would do everything it can to help cities achieve their goals.
41. Salt Lake City Mayor Jackie Biskupski is #ReadyFor100
Since Salt Lake City committed to 100% renewable energy last year, Mayor Jackie Biskupski has been on a mission to get other mayors on board. A co-chair of Mayors for 100% Clean Energy, Mayor Biskupski has rallied support for 100% everywhere from Twitter to the U.S. Conference of Mayors.
42. Two Massachusetts Cities Committed to 100% Clean, Renewable Energy
Cambridge and Amherst, Massachusetts passed resolutions in 2017 committing to 100% clean, renewable energy. As the first municipalities to do so in Massachusetts, the cities are leading the way in the Bay State.
43. Ameren Missouri Proposed Wind to Help Meet St. Louis's 100% Clean Energy Goal
Ameren Missouri, the utility serving St. Louis, acted right away on the city's 100% clean energy commitment, which passed in October. The utility has invested $1 billion in wind projects and now wants to create a Renewable Choice Program for customers that would give cities and companies the option to buy wind energy.
44. TOAD the Wet Sprocket Took Ready for 100 on Tour
TOAD the Wet Sprocket went on tour with a cause this summer. Promoting the Ready for 100 campaign at tour stops across the country, the alternative rock band encouraged fans to join the campaign and support 100% renewable energy!
45. Coastal California Cities Embraced 100%
This year, the cities of Santa Barbara, Monterey, Solana Beach, Chula Vista and Goleta, California all made commitments to transitioning to 100% clean, renewable energy. To date, 14 cities across California have committed to running entirely to clean energy.
46. Scotland Will Reach 100% Renewable Energy By 2020
The Scottish government confirmed the country is on track to get all of its energy from renewable sources by 2020. Scotland hit its 2020 emission targets five years early and has gone from delivering 10% to 60% of its electricity consumption from renewable sources over the past 15 years. For the first six months of 2017, wind power provided enough electricity to meet 118% of Scotland's national demand.
47. Greater Philadelphia Is Sparking a Movement for 100% Clean Energy in Pennsylvania
Three Philadelphia-area communities committed to transition to 100% clean, renewable energy. West Chester, Phoenixville Borough and Downingtown in Chester County all set goals to move entirely to renewable energy, setting the bar for Philly and other Pennsylvania cities to follow. Philadelphia Mayor Jim Kenney pledged support for the goal through Mayors for 100% Clean Energy this year, a great first step.
48. Hawai'ian Mayors Committed to 100% Renewably Powered Ground Transportation by 2045
In December, mayors from the City and County of Honolulu, Maui County, Hawai'i County and Kaua'i County committed to transforming Hawai'i's transportation to 100% renewable fuel sources by 2045. The proclamations build off of Hawai'i's goal to transition away from fossil fuels in the electricity sector by the same date.
49. It's Not 100% If It's Not Equitable and Just
This year California adopted legislation requiring all communities in the state to integrate environmental justice policies, objectives, and goals into their General Plans. In October the California Environmental Justice Alliance released a toolkit to help cities integrate these changes. NAACP also released a national toolkit on Just Energy Policies & Practices, a resource for energy justice advocates. And Island Press published a new book titled Energy Democracy, Advancing Equity in Clean Energy Solutions, a collection of essays from leaders across the U.S. who are winning local campaigns that demonstrate what an alternative, democratized energy future can look like. #powertothepeople.
50. More Than 50 (Yes, 50!) Cities Committed to 100% Clean, Renewable Energy
The Ready for 100 campaign hit a milestone when Truckee, California became the 50th city in the U.S. to make a 100% commitment. The Town Council adopted a resolution to move entirely to clean electricity town-wide by 2030, as well as all energy sources by 2050. See a complete list of all cities, counties, and states committed to 100% clean energy here. Ready for your community to be next?
From Your Site Articles
Related Articles Around the Web
YouTube
By Dave Anderson
Christopher Wray, President Trump's nominee for FBI director, advised corporate clients on how to avoid "being in the crosshairs" of law enforcement at a 2015 legal forum where investigations by state attorneys general into whether ExxonMobil misled investors and the public about climate change were a topline issue.
Wray's law firm later pitched clients on its ability to help corporations "vigorously contest" such investigations in response to the 2016 launch of a coalition of 17 state attorneys general aimed at pursuing similar legal efforts around climate change. The firm's clients have included ExxonMobil and other powerful fossil fuel interests.
Trump Fires FBI Director James Comey: What's Exxon Got to Do With It? https://t.co/0lx4gb1glF @350 @DeSmogBlog @Exxon_Knew #ComeyFiring

— EcoWatch (@EcoWatch) 1494423715.0
First, some quick background on the issues at play, followed by some details on the involvement of Wray and his law firm.

Wray once led federal corporate fraud investigations, but then he switched sides
President Trump described his new nominee for FBI director as "a man of impeccable credentials" in a tweet. Wray's credentials include a 2003-2005 stint as assistant attorney general for the U.S. Department of Justice, where he oversaw corporate fraud investigations, helped to take down Enron and contributed to national security efforts after 9/11.

After Wray left the Department of Justice in 2005, he switched sides and joined the corporate law firm King & Spalding, which has consistently ranked as a "White Collar Group of the Year." He's since defended big corporations against investigations by U.S. attorneys general offices around the country.
Wray's law firm has defended powerful fossil fuel interests in climate change litigation
King & Spalding successfully defended Chevron in Native Village of Kalina v. ExxonMobil, a case where a community of Alaska Natives sought compensation for the cost of relocating their coastal village due to flooding and erosion caused by climate change. The community and others like it still remain stranded in the path of rising waters, without the financial resources necessary to relocate once again.
DesmogBlog has previously reported on some of the firm's broader other clients in the fossil fuel industry, which have included ConocoPhillips, Marathon Oil, Occidental Petroleum, Peabody Energy and Shell. Other clients have included ExxonMobil and the Russian oil companies Gazprom and Rosneft.

The firm's client list is of interest given the current scrutiny of the Trump administration's ties to Russia. For example, Sec. of State Rex Tillerson established a long-term relationship with Rosneft while CEO of ExxonMobil. In addition, some members of the U.S. House of Representatives and Senate have called on the Department of Justice to investigate ExxonMobil's record of deception on climate change based on the same authority it previously used to take on the tobacco industry.
Why Was Tillerson Present at Signing of Major Exxon Deal With Saudi Arabia? https://t.co/Sbd9p3hw4M @IMPL0RABLE @NeverTrumpPAC

— EcoWatch (@EcoWatch) 1496179209.0
The FBI's role in the ExxonMobil climate change investigations

In 2016, a letter from the Department of Justice informed members of Congress that it had forwarded their request for a federal investigation into whether ExxonMobil may have violated the law by "failing to disclose truthful information to investors and the public regarding climate science" to the FBI.
"The FBI will determine whether an investigation is warranted," the 2016 letter from DOJ said.
More than half a million Americans also petitioned the Department of Justice to investigate the oil and gas producer. The calls came after it was revealed that ExxonMobil knew about the possible risks that carbon dioxide emissions resulting from use of its products—fossil fuels—posed to the earth's climate, long before it spearheaded a decades long campaign of climate denial.
The FBI has been silent on the issue since then, and prospects of a federal investigation into ExxonMobil's climate deception dimmed when Trump chose Sen. Jeff Sessions to serve as U.S. attorney general. While in the Senate, Sessions joined a letter to the Department of Justice that opposed such an investigation.
Wray offered clients legal advice at a 2015 forum on the ExxonMobil investigations
A number of state attorneys general continue to lead the charge on investigating ExxonMobil's record on climate change, most notably Maura Healey of Massachusetts and Eric Schneiderman of New York.

The December 2015 forum, "From Climate Change to Anti-Corruption: The Energy Sector in the Crosshairs of Government Enforcement," that was hosted by King & Spalding was largely framed as a response to these investigations.
Wray topped the list of speakers , which also included several other attorneys from his firm.
A January of 2016 Client Alert, "State Attorneys General Investigations and Enforcement: What to Expect in 2016," sent by King & Spalding confirms that the forum:
"…discussed New York Attorney General Eric Schneiderman's investigation into ExxonMobil's securities disclosures and their connection to climate change issues, among other recent energy-related investigations."
Wray's advice at the December 2015 forum was quoted in the same Client Alert that King & Spalding sent out the following month:
"When you see a competitor announce in their disclosure that they've got an investigation, whether it's with a state AG, the SEC, the Justice Department or all of the above, immediately start trying to figure out as much as you can about what they are dealing with and start asking yourself questions internally: Is there any chance at all we could have a problem like that since they're in the same industry in the same place? Is there something we ought to do ... so that we don't end up being in the crosshairs?"
"In this way, companies can identify areas where the government is likely to investigate and proactively move to improve and reinforce compliance in those critical areas," the client alert then concluded, based on Wray's remarks.
But Wray's law firm later offered clients the ability to "vigorously contest" such investigations
Spalding & King soon followed up with an April 2016 Client Alert, "State AGs Announce Climate Change Investigations," that closed with a sales pitch:
"King & Spalding has been at the forefront in representing clients who have found themselves the targets of state AG investigations or claims for almost 30 years. Our experience with state AG investigations began in the 1980s with our representation of Brown and Williamson Tobacco Company and continues through to today representing clients in many industries, including energy companies. King & Spalding's State Attorneys General Practice is jointly led by our government investigations and public policy groups, and is supported by our strategic alliance with former Wisconsin Attorney General J.B. Van Hollen.
We always do what we can to help clients avoid or minimize the impact of state Attorneys General investigations and litigation whenever possible, but we are not afraid to vigorously contest those investigations when appropriate or to try cases when necessary. We are also adept at engaging with the media directly or in coordination with communications personnel and/or consultants."
The April 2016 client alert came from King & Spalding's Special Matters and Government Investigations Practice Group, which Wray had chaired since 2006. Wray was not explicitly named in the April client alert, as he was named in the earlier January alert.
King & Spalding's April 2016 alert came shortly after the launch of the coalition of 17 state attorneys general that significantly raised the stakes for ExxonMobil.
"The participating states are exploring working together on key climate change-related initiatives, such as ongoing and potential investigations into whether fossil fuel companies misled investors and the public on the impact of climate change on their businesses," according to a press release from Schneiderman's office.
King & Spalding's April 2016 client alert also questioned the motives of these state attorneys general. It cited information obtained through a public records request submitted to the Vermont attorney general's office by the Energy and Environment Legal Institute (E&E Legal) in an attempt to stir up political controversy around the investigations. E&E Legal is a climate denial outfit with ties to the Trump administration and is known for its use of public records requests to harass real climate scientists.
In 2015, E&E Legal received funding from coal producer Peabody Energy. That same year, the Peabody Energy reached a settled with Schneiderman after an investigation into the coal company's "misleading statements" to investors on climate change.
Wray is not the first Trump nominee to have weighed in on the issue
Corporate attorney Jay Clayton worked for a law firm that advised clients to comply with guidance on climate change disclosure from the Security Exchange Commission (SEC) after Schneiderman announced his investigation of ExxonMobil's disclosures. News broke that the SEC had launched a related investigation into ExxonMobil's climate accounting practices in September of 2016.
Clayton is now serving in the Trump administration as chairman of the SEC. During his Senate confirmation hearing, Clayton advised that corporations should continue to be "mindful" of the SEC's guidance on climate change disclosure:
Similar questions could arise at Wray's confirmation hearing, though those are likely to be dominated by questions about the FBI's ongoing investigation into Russian influence over the 2016 election.
State attorneys general will continue to lead the investigations into ExxonMobil's record on climate change
There is no reason to believe that any real federal investigation of ExxonMobil's climate change disclosures, or those of other companies, will occur while Trump is in the White House. The Trump administration has, with few exceptions, generally followed the fossil fuel industry's lead by rolling back key U.S. climate change policies that have long been opposed by ExxonMobil and its political allies.
State attorneys general will continue to lead the charge on holding companies like ExxonMobil accountable when they deceive investors and the public about climate change risks, and recent trends indicate forward thinking shareholders will do the same.
New research claims that just 100 fossil fuel producers are to blame for 71 percent of industrial greenhouse gases since 1988, the year human-induced climate change was officially recognized through the establishment of the Intergovernmental Panel on Climate Change (IPCC).
Despite the landmark establishment, the oil, coal and gas industry has expanded significantly and has become even more carbon-intensive since 1988, according the 2017 Carbon Majors report from the environmental not-for-profit CDP.
"By 1988, fossil fuel companies knew, or should have known, of the destabilizing effects of their products on the environment," the report states. "Nonetheless, most companies have expanded extraction activities significantly in the time since, while non-carbon primary energy sources, such as renewables, have seen relatively very little investment."
Notably, in the 28 years between 1988 to 2015, just 25 fossil fuel producers are linked to 51 percent of global industrial emissions.
The highest-emitting companies since 1988 include state-owned entities such as the Chinese coal industry, Saudi Aramco, Russia's Gazprom, National Iranian Oil, Coal India and Mexico's Pemex. Public investor-owned companies such as ExxonMobil, Shell, BP, Chevron, Peabody, Total and BHP Billiton are also major contributors.
The analysis found that fossil fuel producers contributed 833 gigatonnes of equivalent carbon dioxide (GtCO2e) in the last 28 years, compared to 820 GtCO2e in the 237 years between the birth of the Industrial Revolution in 1751 and 1988, when the IPCC was established.
If the trend in fossil fuel extraction continues over the next 28 years as it has over the previous 28, then global average temperatures would be on course to rise around 4ºC above preindustrial levels by the end of the century.
"This would entail substantial species extinction, large risks of regional and global food scarcity, and could cross multiple tipping points in the earth's climate system, leading to even more severe consequences," the report warns.
The CDP's analysis is important because it focuses on the greenhouse gas emissions of investor- and state-owned companies rather than on individual countries.
"This ground-breaking report pinpoints how a relatively small set of just 100 fossil fuel producers may hold the key to systemic change on carbon emissions," Pedro Faria, the technical director at CDP, said.
"Our purpose is not to name and shame firms, our purpose is to provide transparency and call attention to the quite extraordinary fact that just 100 companies played a crucial role in the problem," Faria added to the Telegraph.
Investors should shift away from fossil fuels, Michael Brune, executive director of the Sierra Club, told the Guardian.
"Not only is it morally risky, it's economically risky," he explained. "The world is moving away from fossil fuels towards clean energy and is doing so at an accelerated pace. Those left holding investments in fossil fuel companies will find their investments becoming more and more risky over time."
Here are the top 10 greenhouse gas emitters since 1988 followed by the percentage of global industrial greenhouse gas emissions, according to the Carbon Majors report:
1. China (Coal), 14.3%
2. Saudi Arabian Oil Company (Aramco), 4.5%
3. Gazprom OAO, 3.9%
4. National Iranian Oil Co, 2.3%
5. ExxonMobil Corp, 2.0%
6. Coal India, 1.9%
7. Petroleos Mexicanos (Pemex), 1.9%
8. Russia (Coal), 1.9%
9. Royal Dutch Shell PLC, 1.7%
10. China National Petroleum Corp (CNPC), 1.6%
The last week has seen a flood of stories on clean energy's prospects—stories that make your head spin with their conflicting tales of renewable energy's prospects of ending our dangerous addiction to fossil fuel power from coal and gas.
A renewables transition will "happen without Trump" because of market forces—or can't do the job and is shaping up as "likely very costly." (Both from the same day's New York Times). Cities, states and businesses are filling in the leadership vacuum created by the Trump administration—or they are falling far short. Wind is making it impossible for fossil fuels to compete in Texas power markets—or Texas will continue to be the biggest carbon emitting state of all because wind is too unreliable. (Both from Bloomberg).
And all of these perspectives are coming from scientists and analysts who are pro-clean energy and favor strong action to protect the climate—this is not a fight ginned up by ExxonMobil, Peabody Coal or climate denialists from the Heartland Institute.
So what's the argument? Where do we stand on the ability of clean, renewable energy sources to eliminate the risk to the climate posed by continuing reliance on coal, oil and natural gas?
That depends on the question you ask. If you look at where we are today, our current emission rates are far too high. If continued unchecked, they will rapidly destabilize the weather and increase climate risks to catastrophic levels. (Mathematicians call this the function). If you look at the progress we are making, the future looks brighter, but still quite scary. The commitments governments made at the Paris climate agreement, and the trends for deployment of clean energy vs. fossil fuels, all show future emissions declining, but not declining enough to stabilize the atmospheric concentrations of carbon dioxide. (This question, "How fast are we progressing?" is what mathematicians call the first derivative). But if you compare the pace of progress this year with that pace five years ago, you can see that decarbonization is accelerating. Not only are we cutting emissions, we are cutting them faster with each passing year. If we continue to accelerate that progress long enough, then we can look forward to eliminating fossil fuel carbon dioxide emissions and stabilizing atmospheric concentrations of carbon dioxide. (Mathematicians call this measure of acceleration "the second derivative").
Let's apply these three measurements to the most heated of this week's controversies, the attack by a group of prominent climate and energy scientists on journal articles by Stanford scientist Mark Jacobson which argued that wind, solar and hydro could enable the U.S. to eliminate all fossil fuels and nuclear energy from its electricity mix, without any significant increase in costs.
4 Reasons Nuclear and Fossil Fuel Supporters Criticizing 100% Renewable Energy Plan Are Wrong https://t.co/jVtcT9OsCm

— Robert F. Kennedy Jr (@Robert F. Kennedy Jr) 1498146666.0
I'm not going to get into the debate about whether Jacobson's article met scientific standards or was too speculative—I'm not qualified. But the media coverage of the debate has missed the point. Jacobson described a scenario in which we get 100 percent of our power from renewables by 2055 with technologies he thinks will be available by that date. Jacobson's critics disagree—but the lead contributor to their article, Christopher Clack previously published his own trail-breaking journal article saying that we can cut carbon emissions by 80 percent with renewables by 2030. Clack's article argued that this would require connecting different regions of the U.S. with transmission lines—a technology clearly available today. We would need 60 percent wind and solar to do this—hydro, nuclear and natural gas would make up the rest.
So both sides of this media-hyped debate agree that, using today's renewable technology plus transmission, we can cut utility sector carbon emissions by 80 percent by 2030. (President Obama's much criticized Clean Power Plan, now suspended by the Trump Administration, by comparison, envisaged cutting utility emissions by only 32 percent by 2030).
So what Clack and Jacobson disagree about is what happens between 2030 and 2055. How likely is it that new storage technologies will enable us, at no cost, to get rid of the last 20 percent of those emissions—25 or 40 years from now! Even with all of my respect for the scientists on both sides, they can't possibly know the answer to that question. Only 15 years ago, solar power cost about $0.37 kwh. No one anticipated the precipitous drop in costs that followed. Today that same solar power costs a tenth as much so predicting how much electricity storage will cost in 2055 (and storage, plus long distance transmission, is the key to enabling renewable power to meet 100 percent of our needs) is simply not possible.
If, in the next 15 years, battery or other storage costs drop as fast as solar did for the last 15, Jacobson's vision is clearly viable. The second derivative can get us there—but today we are only at 10 percent wind and solar. We have a long way to go.
And we know is that racing ahead to install as much solar and wind as the grid can handle will drive the costs of renewables down even further—and lower utility bills. Both Clack and Jacobson agree that getting 60 percent renewable reliance is feasible and cheaper. So it's premature to ask "will we need some remaining natural gas or nuclear or can we go 100 percent renewable?" And we are making money—as well as cutting carbon—every step of the way.
How much of a difference would such an acceleration of renewable energy in the utility sector make to the climate? Well, cutting utility sector emissions by 80 percent would fulfill the entire Obama Administration Paris pledge (the first derivative). But it would also require doubling the speed at which we have cut utility emissions in the past decade (the second derivative).
How do we make sure that happens? That's the important question—not what do we do about the last 20 percent of those emissions when we get to 2030. We can be reasonably certain every guess we make about that today will prove wrong—however carefully peer reviewed.
So this is the wrong argument to be having. Fortunately, the stakeholders who are the target of the fight—policy makers—are asking the right question and coming up with the right answer. At its Miami convention this week, the U.S. Conference of Mayors unanimously agreed to a resolution, initiated by the Sierra Club, calling for 100 percent renewable power not by 2055—but by 2035. All of America's largest cities just got on board the renewables express—its second derivative just got a boost.
That's leadership.
It's time to modernize George Orwell's concept of the memory hole laid out in his (once again best-selling novel), 1984. The "memory hole" was where "the party" discarded inconvenient bits of history, replacing them with what are now known as "alternative facts." The logic, as Orwell explained it, was "Who controls the past, controls the future."
Orwell saw this threat as emerging from Communism or Fascism—but it is springing up in America from the soil of old-fashioned, corporate conservatism. The White House gets blamed for its departures from truth, but in the last months the Republican leadership in Congress has demonstrated it's own staggering (and disturbing) deftness at sending inconvenient history into this new version of Orwell's "memory hole."
What, after all, did Republicans most savage President Obama for? Here are three "memory holed" but core themes from the last eight years of GOP assaults on Obama's White House:
1. The Need for Bipartisanship
Republicans crucified Obama for eventually—after months of struggling—passing the Affordable Care Act without bipartisan Republican support.
McConnell, of course, had made such a decision unavoidable by lining up his caucus in unanimous opposition to any major legislation Obama supported. He admitted as much: "It was absolutely critical that everybody be together because if the proponents of the bill were able to say it was bipartisan, it tended to convey to the public that this is ok." But the Republican claim that the health-care plan had no bipartisan support was later used as the basis for opposing the Affordable Care Act "root and branch."
Obama struggled for months to find bipartisan support for health care reform. Paul Ryan and Trump have made no such gesture. Democrats have been completely excluded from the conversations between the White House and the Congress first on health care, now on tax reform.
Bipartisanship as an important political norm has vanished down the memory hole without a trace.
2. No Picking Winners and Losers
Remember the Solyndra "scandal"? The horrendous GM "bail-out"? Government shouldn't decide which private firms thrive—or survive. Or so GOP orthodoxy ran. Now we have a Republican President who pledged rescue a specific dying industry—coal, along with a bogus promise to save the jobs of displaced miners. The owners of the Navajo Power Plant in Arizona are preparing to shut it down. Its energy costs more than wind, solar or natural gas. Its biggest customer paid $38.5 million more than market for its electricity last year. The (Republican governed) state of Arizona wants the U.S. Government to pick up half of its operating costs, to keep the plant and Peabody Coal's Navajo Reservation mining operation going. And the Trump administration has promised, in principal, to help.
Being helped by Trump is, however, a two edged sword. The net effect of Trump's actions to date is good for Peabody, but actually fewer jobs for miners, not more. Trump has brought back the outrageous sweet heart leases that help strip-mined, federally-owned Wyoming coal (employing very few workers) undercut deep mined, privately-owned Appalachian coal—where the jobs are. Trump's cancellation of pollution regulations for oil and gas drilling on federal lands means cheaper natural, further undercutting coal miners. Trump is helping gas over coal, coal over wind and solar, and Wyoming over Appalachian coal. It's a dizzying cascade of favorites, with the displaced Appalachian miners at the bottom.
Are we simply expected to forget, "Don't pick winners and losers?"
The Memory Hole is so very wide.
3. Aggressive Use of Presidential Authority—Regulations and Executive Orders.
Republicans repeatedly denounced Obama as "lawless" for advancing his policy goals through regulations and executive orders. Obama did eventually fall back on his Presidential pen when it became clear that there would be no possibility of moving any legislation through a Republican Congress—but it was a last resort, and he relied upon formal regulations, with extensive public comment and due process, for the heavy lifting.
Nothing Obama tried ever rose to the breath-taking assertions of naked executive power that have dominated Trump's first 100 days, all by pure executive fiat: the twice-court rejected Muslim travel ban; the mandate to Interior Secretary Ryan Zinke to illegally reverse his predecessors' national monument designations; the repeated threats and assaults on federal judges who have dared to challenge Trump's reckless power-grabs; an U.S. Environmental Protection Agency decision to suspend enforcement of already implemented pollution limits on mercury emissions; or the executive order to withhold funding from sanctuary cities whose attitudes towards immigration enforcement clashed with Trump's crack-down. Then Friday, Trump ordered Zinke to open legally protected areas along the entire U.S. coastline to oil and gas drilling.
Yet Congressional Republicans who eloquently preached the virtues of executive restraint, are in full-throated support of Trump's executive imperium. It is true that McConnell has said, comparing Trump to Obama, "we don't want to give this one a blank check either." But thus far McConnell has yet to confront a Trump power-grab he wouldn't support. Paul Ryan is in the same camp. "Everything that President Obama did by executive order, this new president can undo," he commented. "He's restoring the proper balance, and in our opinion, he is undoing a lot of damage that was done by the last president, who exceeded his power."
These claims are nonsense. National Monuments have been created by virtually every President since Teddy Roosevelt under a 1908 Act of Congress; that law provides no authority to undo such protections. The prohibition on discrimination against immigrants from certain countries goes back to 1965; and the doctrine that not even Congress can use federal funding authority to coerce states as Trump's Sanctuary City sanctions did was first articulated by Republican Attorneys General in lawsuits against Obama.
Few of Trump's executive orders simply restore federal policy as it existed when George Bush left office—most are breathtaking new claims of raw executive power.
Congressional leaders are not alone among conservatives in hailing Trump's assaults on the law. In June of 2016 National Review warned that Trump would twist the Constitution in precisely this way, declaring that he " has already promised that he will knowingly break the law and violate the Constitution." But since the election the pages of the National Review have consistently taken the position that Trump isn't really over-reaching, because his policies are conservative ones, which by their nature, cannot be authoritarian or unconstitutional.
So the memory hole is not only wide but gapingly deep—almost a cosmological black-hole into which the GOP hopes the entire history of its assault on President Obama, along with conservatism's previous principals, will be sucked, unable to escape.
It's our job to keep memory—as well as truth—alive.
Sarah Wasko / Media Matters for America
By Lisa Hymas
Energy Sec. Rick Perry has ordered his department to produce a study on whether the ongoing shift toward renewable energy is affecting the reliability of the electrical grid. A number of experts, clean-energy advocates and politicians on both sides of the aisle believe the study is intended to be biased in favor of the coal and nuclear industries, which have been struggling in recent years.
As journalists prepare to report on the study, which is expected to be released this month, there are some critical factors to consider:
The study leader worked for Koch-funded groups and has demonstrated bias against renewable energy;
Numerous studies and grid experts have concluded that the electrical grid can incorporate increasing amounts of renewable energy and become more secure as a result, not less.
Perry Orders Grid Study That's Widely Viewed as Intended to Bolster the Coal Industry
On April 14, Perry put out a memo calling for the Department of Energy (DOE) to conduct a 60-day study "to explore critical issues central to protecting the long-term reliability of the electric grid." The study is intended to assess "how certain policies are affecting, and potentially putting at risk, energy security and reliability," according to the memo. Though Perry's memo didn't mention wind, solar or renewable energy by name, it was widely understood to be referring to policies that have supported the development of renewable energy.
Here's how Bloomberg explained it:
U.S. Energy Secretary Rick Perry is ordering a study of the U.S. electric grid, with an eye to examining whether policies that favor wind and solar energy are accelerating the retirement of coal and nuclear plants critical to ensuring steady, reliable power supplies.
Perry highlights concerns about the "erosion" of resources providing "baseload power"—consistent, reliable electricity generated even when the sun isn't shining and the winds aren't blowing.
Perry's effort suggests that the administration may be looking for other ways to keep coal plants online.
As Jacques Leslie, a contributing opinion writer at the Los Angeles Times, put it in April, "Perry has already decided what the study should find: Its purpose is to buttress the Trump administration's pro-fossil fuel policies."
Chris Tomlinson, a business columnist for the Houston Chronicle, recently described the forthcoming study as "clearly a fait accompli," writing that "Perry ordered his own review of the grid to reach conclusions that suit the administration." Tomlinson explained: "Perry is looking for an excuse to override competitive electricity markets and force utilities to buy power from coal and nuclear plants."
In late June, Perry gave his critics more ammunition with remarks he made at the U.S. Energy Information Administration's annual conference, The Hill reported. While discussing the study, he said that "politically driven policies, driven primarily by a hostility to coal," threaten "the reliability and the stability of the greatest electricity grid in the world." The Hill further reported that Perry told the conference he "doesn't intend to give preference to renewable power, something he accused the Obama administration of doing." Perry said, "I recognize the markets have had a role in the evolution of our energy mix. But no reasonable person can deny the thumb, or even the whole hand, if you will, has been put on the scale in favor of certain political outcomes."
In addition to a long record of fossil-fuel boosterism, Perry has a history of denying that climate change is caused by humans burning fossil fuels, despite the overwhelming scientific consensus. Perry reiterated this denial during a June 19 appearance on CNBC's Squawk Box, blaming climate change primarily on "the ocean waters and this environment that we live in" instead of carbon dioxide emitted through human activity.
Study Leader Worked for Koch-Funded Groups and Has Demonstrated Bias Against Renewable Energy
Perry selected Travis Fisher to lead the study, a political appointee who serves as a senior advisor in the DOE's Office of Electricity Delivery and Energy Reliability. Fisher has a record of skepticism toward clean energy and favoritism toward fossil fuels, as documented by the Energy and Policy Institute, a nonprofit watchdog.
Before joining the Trump administration, Fisher worked as an economist at the Institute for Energy Research and the American Energy Alliance, groups that are run by a former Koch Industries lobbyist and that received $3 million in donations from Koch-funded organizations in 2015. The Institute for Energy Research also received $50,000 from coal company Peabody Energy in 2015 and has been funded by ExxonMobil and the American Petroleum Institute.
While working at the Institute for Energy Research in 2015, Fisher wrote a report that argued wind and solar power threaten the reliability of the grid:
The single greatest emerging threat to reliable electricity in the U.S. does not come from natural disturbances or human attacks. Rather, the host of bad policies now coming from the federal government—and, unfortunately, from many state governments—is creating far greater and more predictable problems with grid reliability.
Subsidies and mandates that force increased amounts of unreliable sources of electricity on the grid, such as wind and solar power, and undermine the normal operation of reliable power plants [...] create a much less reliable grid and increase the chances of a major blackout.
Despite issuing these warnings, Fisher's 2015 report did not cite any examples of clean energy policies leading to blackouts.
Fisher also wrote an op-ed in 2014 that argued wind and solar are "unreliable sources of power" and policies that promote them "undermine our electric system."
Fisher isn't the only person involved with the study who has a biased background. Perry's memo calling for the study was addressed to his chief of staff, Brian McCormack, who until recently worked for the Edison Electric Institute, the primary trade group for the electric utility industry and an opponent of net-metering policies that encourage rooftop solar power. While at the Edison Electric Institute, McCormack played a key role in fighting policies that promote renewable energy.
Republican and Democratic Politicians Warn That the Study is Likely to be Biased and Lack Credibility
Republican Sen. Chuck Grassley, whose home state of Iowa has a robust wind power industry, sent a letter to Perry in May expressing serious doubts about the study. "I'm concerned that a hastily developed study, which appears to pre-determine that variable, renewable sources such as wind have undermined grid reliability, will not be viewed as credible, relevant or worthy of valuable taxpayer resources," he wrote. "In fact, at least one similar study has already been conducted by the DOE's National Renewable Energy Laboratory. It's my understanding that study took two years to complete."
Seven Democratic members of the Senate Energy and Natural Resources Committee sent a letter to Perry in May saying, "This Study appears to be a thinly-disguised attempt to promote less economic electric generation technologies, such as coal and nuclear, at the expense of cost-competitive wind and solar power. … The Study, as you have framed it, appears to be intended to blame wind and solar power for the financial difficulties facing coal and nuclear electric generators and to suggest that renewable energy resources threaten the reliability of the grid."
Coal Groups Support the Review; Clean Energy Industry Groups are Skeptical
Industry trade groups appear to believe the study is likely to lean in favor of coal, as reflected in the coal lobby's support for the inquiry and clean energy groups' questions about how it's being conducted.
A top coal lobbying group, the American Coalition for Clean Coal Electricity, met twice with DOE officials to discuss the study "and came away hopeful about its results," The Hill reported in late June. "What DOE is doing is long overdue, and we're very pleased with this right now," said Paul Bailey, the group's president and CEO. "It looks like it will support the need for having a fleet of coal plants in the U.S."
Luke Popovich, vice president for external relations at the National Association of Mining, wrote an op-ed for USA Today in May titled, Energy Department is right to study impact of U.S. power grid regulations. He praised Perry's call for the study, writing, "This is sensible policy."
Clean energy industry trade groups are worried that their perspectives will be left out of the study. In an April letter sent to Perry, three trade groups—Advanced Energy Economy, the American Wind Energy Association and the Solar Energy Industries Association—pointed out that "solar and wind power, energy efficiency, energy storage and advanced grid technologies ... have already been integrated smoothly into the electric power system in large and increasing amounts, as demonstrated in countless studies." The groups asked that the study be conducted through an inclusive, public process: "In light of the importance of this inquiry, we encourage you to follow standard practice and conduct the study in an open and transparent manner. When agencies prepare reports with policy recommendations that could affect entire industries and the millions of employees that work in them, such as the proposed one, it is customary for them to seek comments on a draft prior to the study being finalized."
The American Petroleum Institute, which represents producers of natural gas as well as oil, is also skeptical of the forthcoming study because it appears likely to promote coal and nuclear plants at the expense of gas. "Baseload is kind of a historical term. It's not really relevant to how electricity is produced today," Erica Bowman, chief economist at API, told the Houston Chronicle. "What you need is dispatchability ... and [coal and nuclear] are far slower when you compare them to a lot of the technology natural gas plants have." Writes the Chronicle, "That position places the oil and gas lobbying giants firmly on the side of the renewable energy industry, which has expressed concern Perry's study is nothing more than an attempt to prop up the coal sector.
Renewable Energy is Not to Blame for Driving Coal and Nuclear Plants Out of Business, According to Reports and Experts
Perry called for the study to look into whether renewable energy threatens so-called "baseload" power plants. Wind and solar power are intermittent or variable, flowing into the grid when the wind blows and the sun shines, not 24/7. Perry expressed concern that government policies that encourage the development of renewable energy are leading to the closure of baseload plants that produce power around the clock, most of which are powered by coal and nuclear. Perry wrote in his memo that "federal subsidies that boost one form of energy at the expense of others ... create acute and chronic problems for maintaining adequate baseload generation," implying that subsidies for wind and solar are hurting the coal and nuclear industries.
But in fact, cheap natural gas is the main factor pushing coal and nuclear plants toward closure, not solar and wind, as many experts have noted.
A new report by Analysis Group, an economic consulting firm, reiterates that point. "Analysis Group finds it is market forces—primarily low-cost natural gas and flat demand for electricity—that are causing some coal and nuclear power plants to retire, and not state and federal policies supporting renewable energy development," said a press release from Advanced Energy Economy and the American Wind Energy Association. The two trade associations commissioned the report "in order to independently answer questions asked by Energy Secretary Rick Perry about the reliability and market rules of the U.S. electric power grid."
A recent report by the free-market think tank R Street refutes the idea that coal and nuclear are needed to maintain a reliable grid. "Concern over baseload retirements often masks an underlying preference for certain fuel types, namely coal and nuclear. Criticism of baseload retirements often ignores that nonbaseload resources can meet baseload demand reliably … and that new dependable resources have replaced retiring generators," the report concluded.
Ben Fowke, president and CEO of large utility company Xcel Energy, told The Wall Street Journal in July that wind and solar are not responsible for the closure of coal and nuclear plants.
Utility and Grid Experts Say the Grid Can Incorporate More Renewables and Be More Secure as a Result
For a period on Feb. 12 of this year, wind provided a record 52.1 percent of the electricity to the grid in the Southwest Power Pool's service region, which spans 14 states. Bruce Rew, vice president of operations for the Southwest Power Pool, said, "Ten years ago, we thought hitting even a 25 percent wind-penetration level would be extremely challenging, and any more than that would pose serious threats to reliability. Now we have the ability to reliably manage greater than 50 percent wind penetration. It's not even our ceiling."
Colette Honorable, an outgoing commissioner at the Federal Energy Regulatory Commission, said in late June that large amounts of renewable energy have been successfully integrated into regional grids around the U.S. and have "absolutely not" harmed grid reliability. "I have seen no problems with reliability," she said during remarks at the the U.S. Energy Information Administration's annual conference. "Bring on more renewables."
Ed Smeloff—managing director at the nonprofit Vote Solar, who previously worked at SunPower Corp., the San Francisco Public Utilities Commission and the Sacramento Municipal Utility District—wrote an op-ed for The Hill in June arguing that renewable energy and clean technology "can make the electric grid more resilient and reliable," not less. "DOE studies have already shown that much more renewable energy can reliably be added to the grid. If the federal government calls for policies that protect 'baseload' resources from market forces, the results will be higher electric bills, slower domestic economic growth and, critically, a less secure electric power system," he wrote.
Don Furman, director of the Fix the Grid Coalition and a former executive at the utility PacifiCorp, told Media Matters for America by email, "A reliable, carbon-free grid based on renewable energy is not only possible, it is economically feasible. It will take time for an orderly transition, and we will need policies to help people impacted by the move away from coal. But we absolutely can do it, starting now."
According to Axios, Fowke, CEO of Xcel Energy, said on May 24 at the annual conference of the American Wind Energy Association, "I don't think 5 or 10 years ago I'd be comfortable telling you we could not sacrifice reliability when we're going to have 35% of our energy come from wind. I'm telling you, I'm very comfortable with that today."
David Hochschild, a commissioner with the California Energy Commission, the state's primary energy policy and planning agency and David Olsen, a member of the California Independent System Operator Board of Governors, which runs the state's electric grid, argued in an op-ed in the San Francisco Chronicle that clean energy makes the grid more stable:
In California, which has installed more clean energy than any other state, there have been no threats to the reliability of the electric grid caused by renewables. Instead, the three biggest threats to our grid over the last 20 years came from market manipulation (Enron et al, during the 2001 energy crisis), a nuclear plant failure (San Onofre, 2012) and the largest natural gas leak in history (Aliso Canyon gas storage facility, 2015). Rather than create these emergencies, renewable energy was part of the solution and continued to operate reliably and prevented these events from becoming worse.
In August 2011, when a heat wave in Texas shut down 20 natural gas plants, it was wind power that kept the electric grid operator from having to black out areas of the state. In Iowa, wind power now provides 37 percent of the state's electricity with no reduction in reliability.
Numerous Studies, Including Ones from DOE, Have Found That the Grid Can Incorporate More Clean Energy and Improve Reliability in the Process
In 2016, renewable energy sources provided 15 percent of U.S. electricity, according to the Energy Information Administration. Nearly 6 percent came from wind energy and about 1 percent came from solar energy. Many studies have concluded that the grid can handle considerably higher percentages.
In fact, a leaked early draft of the very study Perry has commissioned reached the conclusion that the electrical grid is now more reliable than it was in the past even though it is handling more wind and solar power. According to Bloomberg, a draft written by career staff at the Department of Energy concluded, "The power system is more reliable today due to better planning, market discipline, and better operating rules and standards." But the draft report is currently being reviewed by department leaders and is expected to read somewhat differently by the time it is officially released. "Those statements as written are not in the current draft," a DOE spokesperson told Bloomberg.
Previous studies reached conclusions similar to those of DOE career staff:
The National Renewable Energy Laboratory, which is funded and overseen by the Department of Energy, found that the grid could handle 80 percent renewable power by 2050. The lab assessed the question of grid reliability in a four-volume 2012 study: "The central conclusion of the analysis is that renewable electricity generation from technologies that are commercially available today, in combination with a more flexible electric system, is more than adequate to supply 80% of total U.S. electricity generation in 2050 while meeting electricity demand on an hourly basis in every region of the United States." This study, whose authors described it as "the most comprehensive analysis of high-penetration renewable electricity of the continental United States to date," is the one Grassley said had taken two years to complete.
Other studies from the National Renewable Energy Laboratory also found that the grid can accommodate much more renewable energy than it does now. The Solar Energy Industries Association summarized them in a recent briefing paper:
Multiple studies from the Department of Energy's (DOE) National Renewable Energy Laboratory (NREL) have shown that the existing grid can handle high penetrations of renewable energy without compromising reliability and performance. In their Western Wind and Solar Integration Study and Eastern Renewable Generation Integration Study NREL finds that both the existing western and eastern electric grids can accommodate upwards of 30% of solar and wind power without requiring extensive infrastructure investments.
Phase three of the [western grid] study demonstrated that reliability of the western grid can be maintained at high renewable penetration rates in the face of large system disturbance (such as the loss of a fossil plant).
A 2016 study by the National Oceanic and Atmospheric Administration and the University of Colorado, Boulder, published in the journal Nature Climate Change, found that "widespread distribution of renewables would help address the intermittency problem by covering a wider swath of land and taking advantage of weather conditions over a larger area," as Climate Nexus explained.
The North American Electric Reliability Corporation, a not-for-profit regulatory authority, released a report last month that found the U.S. power grid has been successfully incorporating renewable energy. Midwest Energy News summarized the report: "NERC's own findings suggest that—for now, at least—the nation's power system has been largely successful in adapting to new technologies, shifting policies and fickle market forces."
Studies by grid operators have found that reliability can be maintained with higher proportions of renewables. According to the Union of Concerned Scientists, "The authorities responsible for operating the nation's power grid—regional transmission organizations and independent system operators—have all published or participated in studies evaluating how increased renewable energy supplies would affect the electricity system. These studies have overwhelmingly shown that higher levels of renewable energy can be achieved regionally without affecting the reliability of electricity supplies."The Solar Energy Industries Association summarized some of these studies:
The California Independent System Operator (CAISO), which manages the largest amount of solar resources in the country, finds that the state will have no issues in maintaining reliability in hitting its 33% renewables target by 2020. PJM, which operates much of the eastern grid in the U.S., found in a 2014 study that they would not encounter reliability issues with 30% of their energy coming from solar and wind.
In a separate study, CAISO found that solar photovoltaic power plants, when equipped with commercially available inverter technology, can offer "electric reliability services similar, or in some cases superior to, conventional power plants." Likewise, Concentrating Solar Power plants (CSP), which produce electricity by using the sun to heat boilers and push turbines, are easily paired with thermal energy storage and provide a host of grid benefits that allow them to function similar to any fossil fuel plant.

Studies by independent groups have also found that much more renewable energy can be accommodated on the grid. A new study by The Brattle Group, an economic consulting firm, found that "no single technology or fuel type is needed to keep the lights on" around the clock. According to a press release from the Natural Resources Defense Council, which commissioned the study, "The nation's electricity grid operators are increasingly turning to more flexible resources and low-cost renewable energy options like wind and solar, rendering outdated the notion that 'baseload' generating plants are required to reliably power America's homes and businesses."
The Brattle study also reviewed "a number of other studies of grid operations and planning across the country," the Natural Resources Defense Council noted. "These studies uniformly highlight the increasing value of system flexibility. For example, an analysis of the California electricity system from Astrape Consulting found that as flexibility increases, reliability improves and both production costs and emissions decrease. An analysis of New Mexico grid operations reached a similar conclusion, finding that future blackouts are more likely to be driven by a lack of system operational flexibility."
An earlier study by The Brattle Group, published in 2015, presented case studies on Colorado and Texas and determined that "integrating variable renewable energy at penetration levels of 10-20% on average and at times above 50% — i.e., high relative to the current levels in most of the United States — is possible. … While infrastructure changes will likely be necessary in the longer term, the shorter-term integration challenges in many cases can be addressed with modest operational changes." The study was commissioned by the Advanced Energy Economy Institute, the educational affiliate of the trade group Advanced Energy Economy.
A 2014 study by the International Energy Agency found, in the words of the Solar Energy Industries Association, that "most countries can achieve high grid reliability at renewable penetration rates of 25 – 40%."
Climate Nexus has rounded up additional studies with similar findings.
Grid Operators Have the Technology and Know-How to Improve Reliability While Incorporating More Renewables
Experts point to many strategies and technologies that can be used to handle an increasing proportion of clean energy on the grid.
The Washington Post noted a couple of them:
Perry's memo did not mention energy storage, which as it proliferates, is expected to help integrate more renewable energy onto the grid. For instance, batteries could store some of the energy generated by large solar arrays during the day, deploying that energy at night, effectively making solar into something a lot more like a "baseload" power source.
More and more, electricity markets are purchasing the lack of electricity use as a commodity, as "demand response" options, in which companies lower their energy use at times of peak demand to reduce burdens on the grid, proliferate.
Mike Jacobs, a senior energy analyst with the Union of Concerned Scientists, listed more approaches grid operators could use in a blog post: "Coordination of demand response, electric vehicle charging, and simple upgrades such as thermostats and efficient lighting reduce the stress on the grid, directly and immediately improving reliability. The utility industry has great potential to improve this sort of interaction with consumers, as well as the game-changing possibilities of battery energy storage."
The nonprofit group Climate Nexus outlined a number of additional strategies:
Grid operators have an array of tools to deal with variability. Among these tools are accurate weather forecasting, sophisticated controls for renewable generators, flexible balancing of other resources like natural gas, utility-scale energy storage, and transmission lines to move power to areas of high demand. Changes in the wholesale market that allow for better scheduling of power plants and sharing of reserve margins across wide geographical areas could also reduce curtailment.

Climate Nexus also noted, "The challenges renewables pose to the national power grid are minor compared to the larger systemic problems of aging infrastructure, susceptibility to weather-related outages and an overreliance on fossil fuels."
And the group pointed out that incorporating more renewable energy into the U.S. electrical system provides numerous other benefits as well, including human health protections, job growth, electricity cost savings, and a more stable climate.
Reposted with permission from our media associate Media Matters for America.
By Dave Anderson
Travis Fisher, a Trump political appointee in the Department of Energy, wrote a 2015 report for the Institute for Energy Research that called clean energy policies "the single greatest emerging threat" to the nation's electric power grid, and a greater threat to electric reliability than cyber attacks, terrorism or extreme weather.
Fisher is now leading up a controversial grid study ordered by Sec. of Energy Rick Perry under the pretense of ensuring the long-term reliability of the nation's electricity supply. If Fisher's past writings on the topic are any indication, the forthcoming DOE study is sure to be a thinly veiled attack on renewable energy aimed at propping up outdated coal and nuclear power plants that can't compete in today's electricity market.
Rick Perry's grid study sounds strikingly similar to the one Travis Fisher wrote for fossil fuel interests in 2015.
Trump's Koch-Funded Appointees Continue Ruthless Attack on Clean Energy Growth https://t.co/4NsyZRlOqW @ALECExposed @prwatch

— EcoWatch (@EcoWatch) 1495316707.0
In his February 2015 report for the Institute for Energy Research (IER), Fisher attacked wind and solar power as "unreliable" sources of electricity. That same year, IER and its lobbying arm, the American Energy Alliance (AEA), together received millions of dollars from foundations affiliated with the Koch brothers, who have bankrolled an all out campaign to roll back state and federal clean energy policies.
In a 2016 bankruptcy filing, coal producer Peabody Energy also disclosed that it contributed $50,000 to IER in 2015. Fisher wrote in his 2015 IER report:
"The single greatest threat to reliable electricity in the U.S. does not come from natural disturbances or human attacks. Rather, the host of bad policies now coming from the federal government—and unfortunately from many state governments—is creating far greater and more predictable problems with grid reliability."
He also offered this overview:
"New stresses on the electricity delivery system are coming primarily from two types of policies: 1) Regulations that directly shut down reliable sources of electricity, such as coal and nuclear power, and 2) Subsidies and mandates that force increased amounts of unreliable sources of electricity on the grid, such as wind and solar power, and undermine the normal operation of reliable power plants. Together, these two types of policies create a much less reliable grid and increase the chances of a major blackout."
A strikingly similar narrative appeared in the memorandum from Perry, who also serves on President Trump's National Security Council, which ordered a new DOE study on grid reliability be prepared in just 60 days:
"Baseload power is necessary to a well-functioning electric grid. We are blessed as a nation to have an abundance of domestic energy resources, such as coal, natural gas, nuclear and hydroelectric, all of which provide affordable base load power and contribute to a stable, reliable and resilient grid. Over the last few years, however, grid experts have expressed concerns about the erosion of critical baseload resources.
Specifically, many have questioned the manner in which baseload power is dispatched and compensated. Still others have highlighted the diminishing diversity of our nation's electric generation mix, and what that could mean for baseload power and grid resilience. This has resulted in part from regulatory burdens introduced by previous administrations that were designed to decrease coal-fired power generation. Such policies have destroyed jobs and economic growth, and they threaten to undercut the performance of the grid well into the future.
Finally, analysts have thoroughly documented the market-distorting effects of federal subsidies that boost one form of energy at the expense of others. Those subsidies create acute and chronic problems for maintaining adequate baseload generation and have impacted reliable generators of all types."
Perry's memorandum included a specific order to examine, "The extent to which continued regulatory burdens, as well as mandates and tax and subsidy policies, are responsible for forcing the premature retirement of baseload power plants." Perry's words since his memorandum serve as a further reminder of the undue influence of IER and AEA over the Trump administration's energy policies, made possible by AEA's loyal support for Donald Trump during the 2016 election. Perry recently revealed the Trump administration's half-baked and "highly classified" plan to preempt state and local energy policies in the name of national security.

Travis Fisher targeted state and federal clean energy policies for repeal
The clean energy policies that Fisher targeted for repeal in his 2015 study for IER provide some clues about the possible identity of the "mandates and tax and subsidy policies" to which Perry made vague reference in his memo. These included a mix of state and federal policies designed to increase the use of renewable energy, as well as reduce carbon dioxide and mercury emissions from coal-fired power plants. Fisher specifically recommended that policymakers repeal:
• The Environmental Protection Agency's Clean Power Plan and Mercury and Air Toxics Standards
• The federal Production Tax Credit for wind power
• State renewable energy standards
• Net metering incentives for rooftop solar
These are the sort of clean energy policies that have long been
targeted for repeal
by IER and AEA and their backers in the fossil fuel industry. Beyond Capitol Hill, a similar study with DOE's stamp could reignite
failed attacks against renewable energy policies in states like Ohio
, where
IER and AEA's misleading reports
have failed the smell test.
Fisher also referenced "bureaucratic hurdles" at the Nuclear Regulatory Commission, which he claimed has contributed to closure of "reliable" nuclear power plants. He pointed to the NRC as a factor in the closing of the Vermont Yankee nuclear power plant, but failed to mention the plant had been plagued by problems in recent years, including a cooling tower collapse and radioactive tritium leak.
Despite all the doomsday scenarios of electricity blackouts thrown into Travis Fisher's 2015 grid study for IER, he never named a single example where one of these clean energy policies actually caused the lights to go out. Most of these policies had been on the books for years, without causing the sorts of blackouts that Fisher predicted for the near future. Real world experience has proven beyond any reasonable doubt that grid operators and utilities can comply with clean energy policies, while also providing a reliable supply of electricity.
After all, a total of 29 states have renewable energy standards and 39 states have net metering on the books. The Production Tax Credit for wind power has been around since 1992. Utilities have already been complying with the EPA's Mercury and Air Toxics Standard. During the 1970's, electric utilities like American Electric Power ran ads that made the same sort of "doomsday predictions" about the Clean Air Act. In February 2015, the EPA responded to similar attacks on the Clean Power Plan by pointing out that "at no time in the more than 40 years that EPA has been implementing the Clean Air Act has compliance with air pollution standards resulted in reliability problems."
Fisher should heed his own advice

"Heed the advice of grid experts, such as the electrical engineers at NERC, FERC, utilities and regional transmission organizations," Fisher recommended at the end of his 2015 study for IER. What the grid gurus have told us over and over again is that renewable energy is reliable, and we can use much more of it in the years to come using the tools and technologies that are available today. Plus, clean energy policies generate cleaner electricity and a host of co-benefits. For example, previous analyses of state renewable energy standards by two of DOE's national labs have powered new jobs and reduced carbon dioxide and other harmful air pollutants, all at little to no additional cost to consumers. Rick Perry has praised those labs as national scientific and engineering treasures.

Travis Fisher downplayed real threats to the power grid
"Extreme weather places immense stress on the electricity system," Fisher admitted in his 2015 grid study for IER. "In fact, bad weather remains the number one cause of power outages." Fisher's own words exposed his all-too-obvious attempt to mischaracterize clean energy policies as "the single greatest threat to reliable electricity," as he put it.
Meanwhile, DOE published a 2015 report that identified the ways that extreme weather and climate change threaten reliable electricity in every region of the U.S. A total of 8.5 million people lost power during 2012's Hurricane Sandy. The impact of that storm was strengthened by climate change. Long lines formed at gas stations as people sought fuel to power backup generators. Yet Fisher made no mention of Hurricane Sandy in his 2015 IER study. In fact, he avoided any mention of the threat that climate change poses to the electric grid. He instead focused on his attacks on the Clean Power Plan, which set the first-ever national limits on carbon dioxide emissions from power plants that contribute to climate change.
Fisher even mixed in the sort of rhetoric common among the network of fossil fuel funded climate skeptics that IER and AEA are a part of. "The problem with calling it the 'Clean Power Plan' is that carbon dioxide is not dirty but rather a clean, odorless gas," Fisher wrote. To his credit, Fisher did mention that coal and natural gas can face challenges during periods of extreme cold. He focused on how the Polar Vortex disrupted the natural gas market as demand spiked. However, like many coal backers, Fisher either missed or ignored the fact that coal-fired power plants accounted for 26 percentage of outages in the ERCOT and Eastern Interconnections. He also neglected to mention that record wind power had saved electric utility customers money during recent periods of extreme cold.
Fisher also downplayed the threat posed by cyber, electromagnetic pulse, or terrorist attacks on the nation's power supply. He suggested the threat of U.S. retaliation served as an effective deterrent effect against attacks on the nation's power grid. He acknowledged one real world example in San Jose, where quick action by the local utility averted a blackout after a 2014 sniper attack on a power substation.
However, Fisher ignored the 9/11 terrorist attacks of 2011. While terrorists' primary target in New York was the World Trade Center, the attack also knocked out power to Lower Manhattan and destroyed two power substations. More than 2,000 Con Edison employees eventually restored power after they laid down 36 miles of emergency cable to bring electricity back to the impacted area. Initial estimates by Con Edison put the cost of repairs at $400 million. Fisher didn't deny that extreme weather and "human attacks," as he called them, posed significant threats, but he did mischaracterize clean energy policies as an even greater threat to the power grid.

Travis Fisher supported new infrastructure to benefit fossil fuels, but not for renewable energy
The 2015 grid study that Fisher wrote for IER also included support for escalating new oil and gas pipelines by overcoming what he described as "permitting delays" at the Federal Energy Regulatory Commission (FERC) and at the state level. Many environmentalists view FERC as a "rubber stamp" for pipelines, a concern that's only increased since President Trump named his nominees to the commission. Fisher even threw in a pitch for the Keystone XL pipeline, even though oil provides less than one percent of U.S. electricity.
He claimed that reliance on railroads to move tar sands oil meant that less rail capacity was available to transport coal and other things. Fisher wrote that use of fossil fuels was limited by a lack of infrastructure, and he was happy to spend other people's money to fix it. Not so for renewable energy. Fisher argued that the grid should not be updated to integrate more wind and solar power. "In other words, the incompatibility of wind and solar power on the grid is not a major drawback of the grid," Fisher said. "Rather, it is a major drawback of these sources of power." Fisher encouraged government to engage in the very behavior that he and his "free market" allies in the Koch world routinely disparage: picking winners and losers in the energy market.

Travis Fisher is loyal to fossil fuel interests and powerful political donors
Travis Fisher is the subject of one edition of the John William Pope Foundation's "achiever spotlight," which highlights "the lives of individuals who have achieved much, thanks in large part to the generosity of nonprofits and organizations supported by the Foundation." The foundation is led by Art Pope, a financier of right wing causes who plays an outsized role in North Carolina politics. Among the causes Pope has funded: climate denial and attacks on clean energy policies. As a college student at North Carolina State University in 2006, Travis Fisher was enrolled in the school's program on Economic, Legal and Political Foundations of Free Economies, a beneficiary of Pope's largesse. He was also a research intern at the John Locke Foundation, which was launched by Pope during the 1990s and has received money from the Koch brothers, where he worked on "policy alternatives" on issues that included the environment.
The group would later use Fisher's work for IER and AEA to support its attacks on North Carolina's renewable energy standard. After college, Fisher landed a job as an economist at FERC during the summer of 2006. After seven years at the commission, he decided to take a job at IER in 2013. Fisher later shared his thinking on energy policy with the John William Pope Foundation.
"It seems conventional wisdom that government should get more involved in energy," Fisher said in his achiever spotlight on JWPF.org. "It's counter intuitive [sic] to argue that government should get out of energy. But I like the challenge."

Who paid for Travis Fisher to serve on Trump's Department of Energy landing team?
A list of landing team members on GreatAgain.gov, the Trump transition team's website, disclosed Fisher's "current or most recent employer" as IER, but did not list AEA—even though Fisher is listed as an "IER economist" and "AEA economist" on the groups' respective websites. The transition team website also listed "funding source: private" for Fisher, while some other landing team members were identified as volunteers. The site did not disclose the private source of Fisher's funding.
A separate financial disclosure filed by Fisher and published by The Intercept also disclosed his employment by IER, but not AEA. He also disclosed "Employment Assets and Retirement Plans," which included his IER salary and related 401K, as well as his participation in the "Charles Koch Industries 401K." In a section below titled, "Filer Employer Agreements and Arrangement," Fisher disclosed to continue to participate in both 401K plans, but specified that both IER and the "Charles Koch Institute" would no longer make contributions. A Google search revealed no previous record of Fisher's employment with the Charles Koch Institute.

Just the latest sign of IER, AEA influence over Trump
It's no coincidence that, now that Donald Trump is in the White House, some of the same clean energy policies that Fisher targeted for attack in his 2015 grid study for IER are now being rolled back. As a candidate, Donald Trump was one of only two Republicans who responded to an AEA questionnaire. In his response to a question about the Clean Power Plan, Trump pledged that "all EPA rules will be reviewed." Trump also pledged to rescind the Clean Power Plan while in the campaign trail.
During the Trump transition, an IER-AEA memo from the desk of Tom Pyle, which was obtained by the Center for Media & Democracy, predicted that the Clean Power Plan would be withdrawn by the Trump administration—even if courts upheld the rule. Pyle, IER and AEA soon got their wish. Trump signed an executive order that began the process of reviewing the Clean Power Plan during his first 100 days in the White House. His administration also hit the pause button on the EPA's legal efforts to defend the Mercury and Air Toxics Standards, another target of Fisher's 2015 IER report, in court.

What's next?
With Fisher at the helm, the DOE grid study ordered by Rick Perry could serve as a convenient excuse when the Trump administration's "review" of the Clean Power Plan culminates in a real plan to "suspend, revise or rescind" the rule. It could also be used to justify attempts by the Trump administration to preempt state and local clean energy laws, though any such effort would face an uphill battle. Finally, the new DOE grid study could be used to reignite efforts to rollback renewable energy standards and net metering incentives at the state level. In any case, clean energy supporters will have no shortage of evidence at the ready to debunk any erroneous claims made by Fisher, and make the case that renewable energy is affordable, reliable and benefits our economy and the environment.

It's no secret that the fossil fuel industry funds climate denial organizations and pseduo-scientists. Regardless, it's always nice to have proof that deniers are hired guns.
The latest batch of evidence comes from Peabody Energy, the biggest coal company in the U.S. It's gone bankrupt and the related court documents list those to whom they still owe money. Try to contain your surprise: many of the usual suspects in the deniersphere show up. Unfortunately, the amounts owed and dates aren't listed, so we don't know how much money was supposed to change hands or when. But we do know there is a funding relationship between the coal giant and the climate deniers.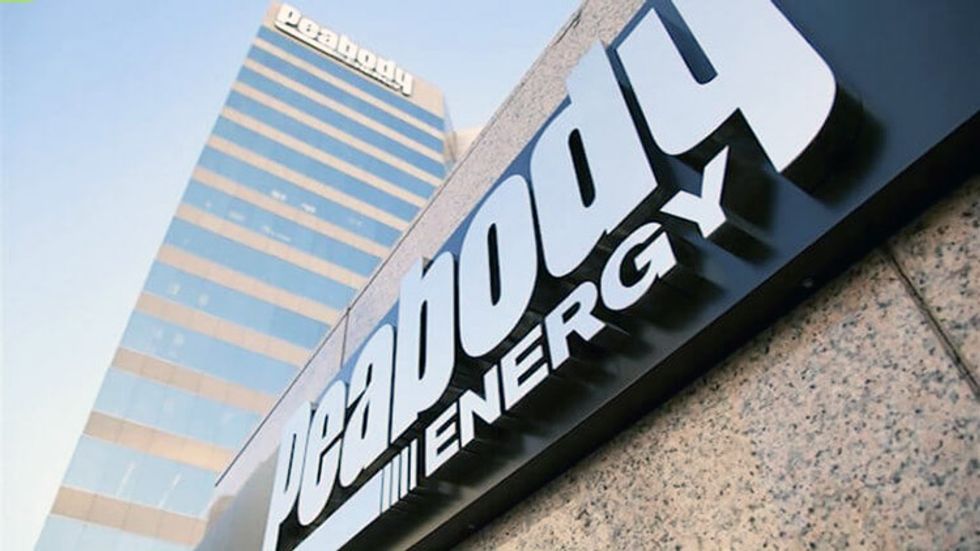 There are individual scientists listed, ones we know and love, like Willie Soon, the denier who accused legitimate scientists of "prostituting science" when he's the one that's received more than a million dollars for his work finding potential non-fossil-fuel excuses for climate change. There's also Richard Lindzen, who was part of Peabody's failed social cost of carbon lawsuit (which is probably what the company owed him money for).
Roy Spencer, keeper of the UAH Satellite record is listed, probably also for his involvement in the Minnesota case (something already revealed by Greenpeace) but perhaps more. And no list of deniers-for-hire would be complete without James Taylor of Heartland, who in the past has admitted that 40 percent of his funding comes from the fossil fuel industry.
While that's the only mention of Heartland (meaning Peabody didn't fund the group directly or if it did it's already paid up) a number of other organizations have outstanding debts from Peabody. Among them are CFACT, home of Marc Morano of climatedepot. There's the "CO2 is good" group Center for the Study of Carbon Dioxide and Global Change, FOIA-harassment legal group Energy & Environment Legal Institute (formerly the American Tradition Institute, before they got embroiled in a campaign finance scandal) and a raft of anti-renewable legislation groups, like ALEC, the 60 Plus Association, Edison Electric Institute, George C. Marshall Institute and others.
Instead of heeding literally decades of warnings that coal use would need to end to stave off climatic catastrophe and attempting to transition into the profitable renewable business, Peabody funded groups to tell the public what it wanted to hear: that climate change is no big deal or even good for us, so we can keep burning coal forever.
Ignoring science for sycophants? No wonder they went bankrupt.
YOU MIGHT ALSO LIKE
Uncovered Documents Reveal MSNBC Show Worked to Promote Fracking
Noam Chomsky: The Doomsday Clock Is Nearing Midnight
New Website Helps Connect the Dots Between Extreme Weather Events and Climate Change
www.facebook.com
But leaving the Paris agreement would go against the overwhelming will of the U.S. business sector, not to mention the American public and the global community. Many of the most powerful corporations and institutional investors in the U.S. are calling on Trump to stay in the pact, as are some of his fellow Republicans. Dropping out of the global climate accord will satisfy only a handful of coal and mining interests and Trump's most ideological aides and backers.
Oil and Coal Companies That Support the Paris Agreement

ExxonMobil, the nation's biggest oil company, is in favor of the Paris agreement. The firm's CEO, Darren Woods, sent Trump a personal letter urging him to keep the U.S. in the agreement. Woods' predecessor, Rex Tillerson, now secretary of state, has also argued for remaining in the climate deal.
Other major oil companies that want the U.S. to stay in the agreement include BP, Chevron, ConocoPhillips and Shell. Many oil companies believe a concerted push for climate action will give them the opportunity to sell more natural gas, which emits less carbon dioxide (CO2) than coal when burned to produce electricity (though leaks in natural gas drilling and transport infrastructure can neutralize that climate advantage).
Even one major coal company, Cloud Peak Energy, is asking Trump to stay in the accord. "By remaining in the Paris agreement, albeit with a much different pledge on emissions, you can help shape a more rational international approach to climate policy," Cloud Peak CEO Colin Marshall wrote Trump in a letter. Marshall argued that remaining in the Paris agreement could encourage support for technologies that reduce and capture CO2 emissions from coal plants. Two other coal companies, Peabody Energy and Arch Coal, have not publicly called for staying in Paris, but they have reportedly told administration officials that they would not object to remaining.
Fortune 500 Corporations That Support the Paris Agreement
At least 69 Fortune 500 companies have voiced support for the Paris accord.
Twenty-five large U.S. companies, including digital powerhouses Apple, Facebook and Google, recently ran full-page ads in major newspapers urging Trump to remain in the climate accord. "Continued U.S. participation in the agreement benefits U.S. businesses and the U.S. economy in many ways," they wrote in the ad, including by "strengthening competitiveness," "creating jobs, markets and growth" and "reducing business risks."
Separately, more than 1,000 companies, big and small, signed a letter calling for the U.S. to "realize the Paris agreement's commitment of a global economy that limits global temperature rise to well below 2 degrees Celsius." Altogether, businesses backing the Paris climate agreement represent more than $3.7 trillion in annual revenues and employ nearly 8.6 million workers, according to Ceres.
Here are some of the Fortune 500 companies that signed onto the ads or letter or have otherwise expressed support for Paris:

Amazon, Apple, Bank of America, Berkshire Hathaway, Campbell Soup, Citigroup, Dow Chemical, DuPont, eBay, Facebook, Gap, General Mills, General Motors, General Electric, Goldman Sachs, Google, The Hartford, HP, Hilton, Intel, Johnson & Johnson, Kellogg, Microsoft, Monsanto, Morgan Stanley, Nike, NRG, Energy, PG&E, Salesforce, Staples, Starbucks, Symantec, Walmart and Wells Fargo
Major Institutional Investors That Support the Paris Agreement
More than 280 institutional investors that together manage more than $17 trillion in assets, including Allianz Global Investors, CalPERS and HSBC Global Asset Management, recently signed a letter emphasizing their strong support for the Paris agreement. "The implementation of effective climate policy mechanisms and the regular monitoring of outcomes is vital for investors to make well-informed investment decisions that can also better support governments in delivering their national commitments and priorities," they wrote.
Republicans Who Support the Paris Agreement
More than a dozen Republicans in Congress support staying in the climate deal.
Rep. Kevin Cramer of North Dakota, who advised Trump on energy issues during the campaign, has been outspoken in calling for the U.S. to remain in the pact. He and eight other Republican representatives sent Trump a letter in April asking him to stay in the agreement but withdraw the country's emissions-cutting pledge and replace it with a weaker one. "The U.S. should use its seat at the Paris table to defend and promote our commercial interests, including our manufacturing and fossil fuel sectors," they wrote. "Our engagement must prevent the development of harmful policies which undermine economic growth and energy security here and abroad."
Other Republicans have voiced support for the Paris deal without calling for rolling back U.S. emissions-cutting goals. "Given the trillions of dollars in cleaner energy investments and countless good-paying American jobs that would result from remaining in the Paris agreement, I again urge President Trump to make sure our country keeps its commitment to lead," Rep. Carlos Curbelo of Florida, said.
Sen. Lindsey Graham of South Carolina recently argued that Trump should not take the country out of Paris: "If he does withdraw, that would be a definitive statement from the president that he believes climate change is a hoax," Graham said on CNN's State of the Union. "It would be taken as a statement that climate change is not a problem; is not real. So that would be bad for the party, bad for the country."
George P. Shultz, who served as secretary of state under Ronald Reagan and secretary of the treasury under Richard Nixon, recently co-authored a New York Times op-ed titled The Business Case for the Paris Climate Accord. And three Republicans who headed up the U.S. Environmental Protection Agency during GOP administrations recently argued in a Washington Post op-ed that joining the international effort to fight climate change, via the Paris agreement, is the prudent path forward, adding, "With no seeming clue as to what's going on, the president seems to have cast our lot with a small coterie of climate skeptics and their industry allies rather than trying to better understand the impact of increased greenhouse-gas emissions into the atmosphere. His policy of willful ignorance is a bet-the-house approach that is destructive of responsible government."
The Trump administration, too, has members who have been arguing for remaining in the climate deal, including Tillerson, Defense Secretary James Mattis, economic adviser Gary Cohn, and the president's daughter and adviser Ivanka Trump. Energy Secretary Rick Perry and Trump's son-in-law and adviser Jared Kushner have also called for staying in but renegotiating or changing the standards of the agreement.
Widespread Support for the Paris Agreement Across the Board
As Media Matters noted last week, a number of newspapers, from The New York Times to USA Today to The Virginian-Pilot, have run editorials calling on Trump to keep the U.S. in the Paris deal. More than two-thirds of American voters support staying in the accord, according to a recent survey. And nearly every nation on Earth—195 in total—signed on to the agreement. The only exceptions are Syria and Nicaragua.
Pulling the U.S. out of the Paris deal would not only isolate the country from the international community, but also isolate the Trump administration from the business community. For a president who claims to be all about jobs and the economy, it's an unwise move.
Reposted with permission from our media associate Media Matters for America.
By Ryan Schleeter
Still think the Keystone XL pipeline will create tens of thousands of permanent jobs? Think again.
Throughout his young presidency, Donald Trump has repeatedly justified his administration's love for the fossil fuel industry with the nuanced and insightful argument of "JOBS! JOBS! JOBS!"
Unfortunately for him, tweeting something in all caps does not make it true—and it also won't suddenly make the fossil fuel industry economically viable again.
When it comes to fossil fuels versus renewables, there's no contest. Clean energy is our fastest path to a booming, prosperous economy for all Americans, not just the one percent. The next time you're confronted with the White House's alternative facts on coal, oil and job creation, arm yourselves with this info instead.
1. The U.S. solar industry is on a record-breaking growth streak.
According to the non-partisan Solar Foundation, one in every 50 American jobs created in 2016 was in the solar industry.
In total, the industry employs more than 260,000 people in the U.S., up 25 percent from 2015—when the number of U.S. solar jobs surpassed those in oil, gas and coal extraction for the first time.
One out of every 50 new American jobs last year was in the solar industry, report says https://t.co/4F91kq28VH https://t.co/PFnvJ6c8HO

— Bloomberg (@Bloomberg) 1486472842.0
Solar is projected to continue growing in spite of Trump administration policies that favor fossil fuels. Falling installation costs and soaring investment—especially compared to coal—mean solar jobs are projected to increase by 10 percent in 2017.

2. Wind is not far behind and is catching up fast.
For the last few years, wind has trended ahead of fossil fuels but behind solar power in job growth—but that could soon change.
Last year, the industry added 25,000 new jobs and currently employs 102,000 people. Between now and 2024, wind turbine technician is projected to be the single fastest-growing job in the country by a wide margin. Overall, a 2015 Department of Energy analysis found that the wind industry could support more than 600,000 jobs by 2050.
As with solar, Trump's anti-environment policies can't stop the growth of the wind industry. Even without state or federal subsidies, onshore wind farms are cheaper to build and operate than coal and natural gas plants in many parts of the country, which will continue to fuel job growth in construction and manufacturing.
ICYMI: Donald Trump said we "don't make" wind turbines in the United States — that's just not true.… https://t.co/CH9ytxnLdX

— Greenpeace USA (@Greenpeace USA) 1480550889.0
It looks like Trump will just have to get used to seeing more "terrible," "ugly," "unsightly" wind turbines.

3. Pipeline projects do not create anywhere near as many jobs as Trump says they do.
Trump has claimed that his decision to fast-track the Keystone XL and Dakota Access pipelines will put Americans to work and create hundreds of thousands of jobs.
He's wrong, of course.
While it is true that Keystone XL would create an estimated 2,000 to 4,000 temporary construction jobs, an alternative plan to scrap the pipeline and instead expand sustainable infrastructure in the region would create up to five times as many jobs. And in terms of full-time, permanent jobs, Keystone XL would create just 35 and Dakota Access 40.
35 jobs! Wow! What a great deal! APPLY APPLY APPLY! https://t.co/9S4VMjZNZQ

— grist (@grist) 1490476027.0
Beyond pipeline projects, the overall number of people in the working in oil and gas extraction fell by nearly 17,000 over the course of 2015. Worldwide, wind and solar already employ more people than oil, gas and coal combined.

4. Coal jobs are simply not coming back—it's time to focus on a just transition for coal country.
"The miners are coming back," was Trump's promise to coal country at a rally in Kentucky last month. The only problem is that it's one more promise he can't keep.
Because it's not the Clean Power Plan—or any other environmental regulation—that's causing the decline of the coal industry. It's basic science and economics. Wind and solar are already cheaper and growing more affordable each year. Coal mining companies are going bankrupt left and right, shafting workers but giving CEOs million-dollar bonuses in the process. What coal mining operations are left are mostly automated and have been bleeding jobs for decades.
Instead of false promises, it's time to start focusing on the just transition that coal country deserves. That means job training in clean energy technologies and more democratic control over electricity grids for the communities of color, Indigenous people and blue collar workers hit hardest by our prolonged reliance on fossil fuels.