While welcoming a pledge by more than 100 countries to make "transformative change," conservationists say governments must turn "words into reality."
Animals
Red pandas are listed as endangered on the International Union for Conservation of Nature's Red List. Mathias Appel / Flickr
By Jessica Corbett
More than 100 countries on Wednesday concluded a round of negotiations on global efforts to restore and protect the variety of life on Earth by pledging "urgent and integrated action" to achieve "transformative change, across all sectors of the economy and all parts of society."
While conservation advocacy groups worldwide welcomed the "Kunming Declaration" on biodiversity, they also made clear that its 17 specific commitments must be met with immediate, bold, and concrete steps to fully address the existential crisis the natural world now faces from human activity.
The pledge came out of a United Nations conference in Kunming, China that was attended in person and remotely—due to the ongoing Covid-19 pandemic, which has underscored the need to reform humanity's relationship with nature—by parties to the Convention on Biological Diversity (CBD), an international treaty ratified by nearly all U.N. member nations, but not the United States.
The new declaration recognizes that "putting biodiversity on a path to recovery is a defining challenge of this decade" and the "strong political momentum" required to develop, adopt, and implement an ambitious post-2020 global biodiversity framework, which governments are set to negotiate further in January 2022 then approve at a May meeting in China.
An Lambrechts, a senior campaign strategist at Greenpeace International, was critical of the pledge, noting the unprecedented nature of the current crisis and warning that "vague commitments that lack accountability are hardly a step forward" from 2010 biodiversity targets that the international community failed to meet.
"The Kunming Declaration could have provided a major boost to the slow-moving U.N. biodiversity negotiations. It offers a preview of what's to come in 2022 and makes modest attempts in some areas, but doesn't show enough progress on most of the contentious issues," Lambrechts said. "Ambition urgently needs to ramp up from here before the spring 2022 session."
The campaigner highlighted the "critical" importance of implementation strategies for goals such as 30x30 — or protecting at least 30% of land and marine areas by 2030—and emphasized that "targets must recognize the rights of Indigenous Peoples and local communities, and their key role in the preservation of nature and biodiversity."
Adoption of Kunming Declaration at at the High-Level Segment of the 1st part of @UNBiodiversity #COP15 builds hope… https://t.co/kbmyqlyN6V

— UN News (@UN News) 1634145000.0
Lin Li, director of global policy and advocacy at World Wide Fund for Nature (WWF) said the declaration "is a show of political will and adds much-needed momentum by clearly signaling the direction of travel to address biodiversity loss," but "its impacts will lie in how it is put into action" and "it is still critical for governments to turn these words into reality.
"In Kunming next May, this declaration must be turned into an action plan for nature which not only protects land, freshwater and seas, but also fundamentally addresses our unsustainable agricultural system, embraces nature-based solutions, ensures adequate funding and is robustly implemented," the WWF leader said.
"The world is waking up to the fact that the nature crisis is as serious as the climate crisis, but unfortunately this is not happening fast enough," she added. "Biodiversity loss is threatening human health and livelihoods, and increasing the risk of the next pandemic, yet leaders' pledges are yet to be translated into ambition in the negotiation room. Now is the time to step up."
Elizabeth Maruma Mrema, executive secretary of the CBD, struck an optimistic tone in a statement Wednesday, saying that "the adoption of the Kunming Declaration is a clear indication of the worldwide support for the level of ambition that needs to be reflected in the post-2020 global biodiversity framework to be finalized next spring in Kunming."
Mrema also recognized Chinese President Xi Jinping's announcement Tuesday that his nation is committing about $230 million U.S. dollars to establish the Kunming Biodiversity Fund, and said she looks forward to more financial and technical commitments in support of the framework.
Li Shuo, global policy adviser at Greenpeace East Asia, said the Kunming Declaration "gives us a hint on China's leadership style" and that the country's new "commitment to fund biodiversity protection at a larger scale could be the impetus others need to direct finance towards protecting biodiversity."
"But much remains to be seen on whether Beijing can spearhead a delicate multilateral process," Li added. "The contrast between China's ambitious domestic agenda and its modest diplomatic approach is striking. It's time to bridge that gap."
Reposted with permission from Common Dreams.
EcoWatch Daily Newsletter
President Joe Biden delivers remarks on the September jobs report in the South Court Auditorium at the White House on Oct. 8, 2021. Demetrius Freeman / The Washington Post via Getty Images
The outcome of the global climate negotiations in Glasgow this month hinges in part on the Biden administration's efforts to pass domestic legislation and to spur other nations' commitments.
"The whole world is watching," Rachel Kyte, a climate advisor to the UN Secretary General and dean at the Fletcher School of Tufts University, told The New York Times. The 26th Conference of Parties (COP26) begins Oct. 31, while congressional negotiations continue over the reconciliation bill, with a landmark investment in climate, the caring economy, health care and education, and the narrower bipartisan infrastructure bill.
If the legislation is not yet completed by the COP, Axios reports, Biden could resort to a "plan B" that relies on regulatory action already taken or proposed on methane, vehicles, HFCs among others; accelerating support for offshore wind and energy loans; and engagement with the private sector to deliver a credible path to Biden's promised target of a 50-52% emissions cut below 2005 levels by 2030.
Biden's climate envoy, fmr. Sec. of State John Kerry, offered optimism that other nations' extant and forthcoming commitments to reduce emissions would create momentum that would make the Paris goals viable, but acknowledged more action is needed to get there. "Will it be that every country has signed on and locked in? The answer is no, that will not happen. But," Kerry told the Guardian, "it is possible to reach that if [COP26 creates] enough momentum." That target means carbon emissions — currently still rising — must fall by 45% this decade, many times greater than the 6.4% drop in 2020 due to the pandemic.
As reported by The Guardian:
Staying within the 1.5C threshold would require carbon emissions to fall by 45% this decade, but apart from a brief plunge owing to Covid-19 lockdowns, emissions are still rising and are forecast to show their second-strongest leap on record this year. Despite new NDCs from the US, the UK, the EU and others, in total the commitments so far would lead to a 16% rise in emissions.

China, the world's biggest emitter, will be key to any hopes of a strong outcome at Cop26, but has yet to submit a new NDC. The president, Xi Jinping, who has not left China since the start of the pandemic, has not said whether he will come to Glasgow.

For a deeper dive:

COP offering: Axios; Legislation: The New York Times, The Hill; Kerry: The Guardian
For more climate change and clean energy news, you can follow Climate Nexus on Twitter and Facebook, sign up for daily Hot News, and visit their news site, Nexus Media News.
See how you can save money on solar panels in Florida.
Reviews
Pitsanu Prom-or / iStock / Getty Images
Florida is well-known as the Sunshine State because of its year-round sunny weather that draws millions of tourists each year, but historically, Florida hasn't actually been a national leader when it comes to solar energy generation. That said, financial incentives like Florida solar tax credit and rebate opportunities have played a huge part in its rise to become one of the top states for solar energy.
To the glee of clean energy advocates across the state, various Florida solar incentives have succeeded in bringing solar power throughout the state. According to the Solar Energy Industries Association, in 2020, Florida ranked third in the nation for solar energy capacity, and it had the second-most installations during the second quarter of 2021.
This progress in the solar field comes from many different sources, not the least of which is Florida solar incentives. For any homes or businesses feeling left behind while the rest of the state goes solar, these types of solar tax credits are still widely available across Florida, which will be discussed in this article.
For most homeowners, the decision to go solar comes down to cost. To see how much you'd pay for a home solar system (and how much you can shave off that price with Florida solar tax credit and incentive opportunities), you can get a free quote from a top solar company near you by using this tool or filling out the form below.
Florida Solar Tax Credits and Solar Rebates
As much as transitioning to clean energy is the best thing for the environment and the fight against climate change, the reality has always been that such changes would be slow to happen (if they happened at all) unless they made sense financially. When solar energy systems are proven to save money for those who pay the high upfront costs to install them, those purchases are better considered a worthy investment.
As such, some of the most effective policies encouraging solar installations have been those making the decision a no-brainer from the budgetary perspective. Let's take a look at some of the top Florida solar incentives.
| Florida Solar Incentive | Program Overview |
| --- | --- |
| Florida Net Metering Programs | Credits homeowners when their solar panels produce extra electricity and it is exported to the local power grid |
| Florida Tax Exemptions | Property tax exemptions and sales tax exemptions for solar and other renewable energy equipment |
| Local Incentives | Incentives, rebates and low-interest financing programs at the town, city, and county level that encourage local solar installations |
Florida Net Metering Programs
Regardless of the state, one of the most critical types of energy policy for solar panels is known as net metering. Through net metering, homeowners can feed excess electricity produced by their solar panels into the power grid in exchange for utility credits. These credits can be used to pay for the energy a home uses when panels aren't producing (such as at night).
Net metering tends to be a state-by-state policy, as there is no federal policy regarding net metering. Florida is one of the states where there is, in fact, a statewide net metering program, applicable for homeowners regardless of which utility serves their area.
The specific net metering provision covers up to 2 megawatts (MW) of capacity for any customers who generate electricity with a renewable energy source. Florida Power & Light and Duke Energy have the largest net metering programs in the state.
The availability of such net metering serves as an incentive for Floridians to install solar panels on their property. Not only do they benefit by reducing their power bills from pulling energy from the grid less often, but they can even profit when the utility pays them for generating more power than they consume, bringing their solar payback period down.
Florida Solar Tax Exemptions
Another financial mechanism that the Florida state government offers to solar system owners is solar tax exemptions. To start, Florida doesn't want to make the upfront cost to purchase and install solar equipment to be any higher than the open market says it should be, so since 1997, all solar energy systems have been completely exempt from Florida's sales and use tax.
Once a solar photovoltaic system is purchased and installed, there is a statewide property tax abatement that further helps homeowners avoid paying taxes on it. Most home additions, such as a new shed or outdoor patio built in a home's backyard, would be appraised to determine the value it added to the property and thus increase the overall property tax. However, the added home value of solar panels is excluded from the property's taxable value.
Local Incentives
Florida is also a large, diverse state, so in addition to the state solar incentives, many local jurisdictions enact their own policies to encourage and support installation of solar energy systems. At the town, city or county level, Floridians will commonly find low-interesting solar financing options, specific solar incentives or rebates, and more.
You can determine whether your locality offers such incentives by investigating your local government websites or talking to utility company representatives. When you do, you may come across such successful programs as Jacksonville's $2,000 rebate for solar battery installations, Boynton Beach's Energy Edge Rebate Program, or the Solar Energy Rebate Grant Program offered by Dunedin.
Federal Solar Tax Credit
Floridians, of course, can also benefit from all the tax incentives, rebates and credits that are offered at the federal level. Over the past two decades, the federal solar investment tax credit (ITC) has attributed largely to the rapid growth in solar energy across business sectors, geographies and customer types.
For systems installed and operational before the end of 2022, the federal solar tax credit is equal to 26% of the value of the installation, dropping to 22% for systems installed in 2023. It is currently set to expire afterward, though the idea of extending the ITC beyond its current expiration date, as has been done in the past, has been a part of active clean energy policy debates.
FAQ: Florida Solar Incentives
Does Florida have a solar tax credit?
State-wide, there is no specific Florida solar tax credit. However, all utilities in the state of Florida do offer customers the ability to utilize net metering, Florida solar homeowners are eligible for the federal solar tax credit, and some local jurisdictions in Florida may offer their own tax credits.
Is solar tax exempt in Florida?
In Florida, the purchase and installation of a home solar system is exempt from all sales tax, and the value of renewable systems are excluded from 100% of residential property taxes.
How much is the solar tax credit for 2022?
For any solar panel system installed before the end of 2022, the federal solar investment tax credit is equal to 26% of the value of the system.
Is Florida a good state for solar?
Florida is a great state for solar from the perspective of having year-round sunny weather, higher-than-average solar irradiance and a policy landscape conducive to solar installations. Because of these factors, Florida ranked third among all states in terms of solar capacity installed in 2020 (rising to second when looking at the third quarter of 2021), per the SEIA.
How much do solar panels cost in Florida?
Based on market research and data from top solar companies, we've found the average cost of solar panels in Florida is $2.53 per watt. However, this is only an average, and prices can vary widely depending on where you live, the number of solar panels you need and more.
To get a free estimate for your own home solar system, you can get connected with a pre-screened local installer by using this tool or entering your home's information below.
This holiday season, you may be anticipating spending time with some family members that, let's just say, don't share your concern for the environment. If you find political and generational differences becoming more apparent, you may be wondering how to speak about something as important as sustainability in a way that will resonate with others.
We're here to help. Below, you'll find nine of the most common arguments against solar. Of course, this goes beyond just speaking with family — we hear the following misconceptions about solar from a number of sources, so we've decided to put together a guide about how to address them.
1. We don't get enough sunshine here.
This is one of the most common counter-arguments to solar that we hear. If you're reading this from anywhere in the continental U.S. (except maybe Seattle), you probably get enough sunshine for solar to be worthwhile. Take a look at Germany's irradiation map below. The country meets over 40% of its energy needs with renewable energy, but the majority of its cities receive noticeably less sunlight than northern U.S. cities like Chicago, New York and Minneapolis.
U.S. and Germany photovoltaic power potential comparisonWorld Bank Group
What's more, states like New Jersey, Massachusetts and New York routinely rank as some of the top states for solar energy. As you can see below, solar capacity in the U.S. is not confined to southern states in the Sun Belt. Though a solar energy system in Maine won't be quite as efficient as one in Arizona, it can still generate enough electricity to make an installation well worth the money.
Energy Information Administration
We'll leave you with one last fun fact in this section: solar panels actually work more efficiently as temperatures decrease. You'll even see later on in this article that one of the top solar panels on the market is Canadian. Canadian!
2. It's too expensive.
Solar panels are expensive! We understand that. The cost of solar won't be worth it for everyone. However, by buying a solar energy system, you're essentially paying for 25 years of electricity in advance.
When coupled with the solar tax credit, local incentives and energy savings, most solar energy systems pay for themselves in around five to 12 years. From there on out, your house will be running on free, renewable energy. It's not uncommon for homeowners to save nearly $50,000 over the lifetime of their system.
As we touched on in our first misconception, you might not reach a figure as high as $50,000 in a state like Minnesota, but you'll still likely save numbers in the tens of thousands.
3. Aren't solar panels all made in China?
To answer this question, let's take a look at our top solar panels of 2022 and where they're made:
LG: South Korea
SunPower: USA
Panasonic: Japan
Silfab: USA
Canadian Solar: Canada
Trina Solar: China
Q Cells: Germany, China, Malaysia, USA and South Korea
Mission Solar: USA
REC Solar: Singapore
Windy Nation: USA
We'll give China 1.5 out of 10 there. Also, it's worth noting that a number of the top solar companies — even those that service homes internationally — are based in the U.S.
What we will admit, however, is that China is a global leader in its investment and procurement of rare metals like cobalt, which are used in storage systems like EV batteries. This is quite different from "all solar panels are made in China," but it's still an environmental and social consideration that holds weight.
4. There will be an even bigger tax credit soon.
Given the incredibly low price of solar, don't count on a bigger solar tax credit. The current tax credit has been in place since the Bush administration. It started as a 30% credit and was introduced as part of the Energy Policy Act of 2005.
Over the years, the policy has been extended, but it has slowly declined in value, now covering just 26% of a system. In 2023, it's set to be reduced to 22%, and it's not slated to be extended thereafter. Now that solar has reached a reasonable price point, the government won't see as big a need to offer financial incentives.
5. Why switch to solar myself when public utilities should do that?
Of all the arguments in this piece, I find that this one makes the most sense. It's not a bad point.
However, one of the biggest benefits of solar energy (especially residential) is that it decentralizes our energy infrastructure. This means that every house that installs solar panels eases the burden placed on our public infrastructure to generate, transport and distribute immense loads of power to a growing nation. A decentralized clean energy economy would provide enormous benefits to the nation: lower overall costs of energy, cleaner air and water, increased access to public lands and more.
By investing in solar, homes are directly offsetting the huge impact of electricity as a public service. Even if utilities do switch entirely to renewable sources, we don't see it happening anytime soon, and energy rates certainly aren't projected to be lower than the cost of solar.
6. I might want to sell my house at some point. I can't move with solar panels, and buyers won't want them.
While it's technically doable, it's not cheap to remove solar panels and reinstall them on a new home. However, homes with solar panels are actually more desirable on the market, as solar actually adds to your property value.
The myth that solar panels aren't attractive to buyers stems from the solar leasing business. A solar lease seems like a quick and easy way to cut energy costs and impact (which is true to some extent), but ultimately, a bad lease can tie a homeowner down.
There are a few reasons for this. First, when you sell your home, you have to convince the new owner to assume the lease. This doesn't always happen. Second, canceling your lease isn't always an option, as cancellation fees on some bad lease contracts reach as high as $20,000.
What about homeowners who don't lease but instead take out a solar loan to purchase their panels? Will the new homeowner have to finish paying off the system?
It depends on your solar financing agreement, but in most cases, you can use some of the profit from your home sale to pay off your remaining loan balance. Because of your higher property value, even after paying off the loan, you should still make more on the sale than you would have without solar panels.
7. Won't solar panels damage my roof?
When properly installed and maintained, solar panels are perfectly safe for your roof. Some solar companies specialize in roofing and even improve the structural integrity of your roof as part of their services. Similar to any other contractor, if you hire a shoddy one, you won't get a great result.
Some modern solar panels are even being built into roof tiles. How can solar damage your roof when solar is your roof? We expect solar installations to become a mainstream practice of roofing contractors.
8. Climate change is natural, and we can't do anything about it.
I would hope that no one in your household has ever said this, but sadly, we still hear this more than we'd like to.
Human activities have fundamentally increased the concentration of greenhouse gases in our atmosphere, unequivocally leading to climate change.
Without human activity, the climate would actually sooner cool down than heat up. We've also heard arguments about carbon being a good thing, not the boogeyman we're led to believe. Sure, carbon is natural, and it's an essential part of our atmosphere. But too much of anything throws off the balance, and our carbon emissions are doing just that.
This argument may not be one you can win if the person you're debating doesn't trust science, but the issue is important enough that you should keep trying to get through to them any way you can. (Here's another resource that may be helpful: How To Talk To People About the Climate Crisis When Scary Facts Are Not Enough)
9. I like things the way they are.
Living in southern Louisiana, I have to say this one hits pretty close to home. Oil and gas profits provided the foundation for an entire culture on the Gulf Coast, where oil companies are household names that sponsor state fairs and the chimneys of gas refineries are so tall they dwarf even the city skylines. It's hard to imagine life down here without oil and gas.
This is likely the toughest argument to counter. Resistance to change is often part of what defines a culture, so when addressing this, we advise you to appeal to your audience. Knowing the person who you're speaking to, what might get them to care about the climate crisis? Do they have children? Grandchildren? Do they care about saving money? Do they care about the supply of most holiday pie ingredients?
If the last one doesn't work, you may be on your own.
All jest aside, it can be exhausting to debate the importance of science and impactful change with people you love. Remember to try and approach subjects in ways that resonate with whomever you are speaking to, tailor your message accordingly and try to keep frustrations at bay.
The holidays can be a stressful enough time without discussing the fate of the natural world, so if necessary, don't hesitate to drop the conversation — but remember to revisit it at another point during the year.
Karsten Neumeister is a writer and renewable energy specialist with a background in writing and the humanities. Before joining EcoWatch, Karsten worked in the energy sector of New Orleans, focusing on renewable energy policy and technology. A lover of music and the outdoors, Karsten might be found rock climbing, canoeing or writing songs when away from the workplace.
Plant-based meals advertised by a McDonald's in Hong Kong. PETER PARKS / AFP via Getty Images
In China, an increase in prosperity has driven an increase in meat consumption. But that may be changing.
Concerns about the environment and pandemics like the coronavirus have made a growing number of people hungry for meat alternatives, The Guardian reported Tuesday. At the same time, the plant-based meat market in the country is growing to satisfy this need, and analysts say China could even become a global player in the industry.
"[W]ith a local abundance of non-GMO soybeans and huge capacity to process plant-based raw materials including soy and pea, China has the potential to play a major role in accelerating the plant-based meat trend around the world by increasing production and bringing down costs," Global Food Institute Asia-Pacific (GFI-APAC) managing director Elaine Siu said in a 2019 GFI report.
Meat consumption in China has risen significantly since the 1960s, when the average person consumed five kilograms (approximately 11 pounds) of meat per year, The Guardian pointed out. By 2015, that number had risen to 48 kilograms (approximately 106 pounds). In the U.S., for comparison, per capita meat consumption was 218.6 pounds in 2018, according to Dr. Derrell Peel at Oklahoma State University.
China still eats 28 percent of the world's meat and half of its pork, according to The Guardian. Its meat market is worth $86 billion. However, in 2016 the Chinese government announced a plan to reduce meat consumption by 50 percent in the country and urged its citizens to limit their meat intake to 40 to 75 grams a day. While the government has not done much to forward this goal since the initial ad campaign, it is notable because few countries have incorporated the issue of meat consumption into their plans to address the climate crisis.
At the same time, there are signs that the food culture in the country is shifting. The vegan market in China was expected to grow 17.2 percent from 2015 to 2020, the fastest growth rate in the world, Inside Retail Asia reported in 2016. In Shanghai, the number of vegan restaurants rose from 49 in 2012 to more than 100 in 2017, Business World reported.
Even among those who don't identify as vegan or vegetarian, the new interest in plant-based meat is catching on, GFI reported. While more than 90 percent of Chinese people surveyed by the institute did not identify as meat-abstainers, 86.7 percent of them had tried plant-based meat. In 2018, the country's domestic plant-based meat industry was $910 million and experiencing a yearly growth-rate of 14.2 percent.
This is evident in restaurants across the country, The Guardian noted. KFC in China sells vegan chicken nuggets, while Burger King offers an Impossible Whopper and Starbucks offers Beyond Meat products. Domestic plant-based companies are also getting in on the action. Hong-Kong based OmniFoods has placed plant-based pork in McDonalds in Hong Kong and Aldi, White Castle and Starbucks in mainland China. It also is launching in 13 other countries this year.
This represents a real growth opportunity for China and the world, according to GFI. The country is already a major exporter of plant proteins and has great capacity to continue being so. As of 2016, it had the capacity to process up to 79 percent of global soy protein isolate, 50 percent of global textured soy protein and 23 percent of global soy protein concentrate.
Within China, OmniFoods is opening a factory next year, and hopes to decrease the cost of plant-based foods, which are currently more expensive than meat alternatives. However, the CEO of plant-based mince-maker Z-Rou thinks he can persuade middle class consumers to adopt the new foods despite the higher price.
"They would even be willing to pay more as they know they're getting a healthier product that's helping ensure the future of the planet their children are inheriting," CEO Franklin Yao told The Guardian. "That's priceless."
Two pandas in China's Wolong Nature Reserve. Jindong Zhang, Michigan State University
What would be the ideal giant panda reserve? A large tract of uninterrupted bamboo forest or a slightly less pristine woodland interspersed with the odd grassland or road?
It turns out, the answer might be the second. A first-of-its-kind study published in Conservation Biology last month found that wild giant pandas have the best gene flow in a landscape that is just 80 percent ideal habitat.
"There was kind of a surprising result," study lead author Thomas Connor, who completed his Ph.D. at Michigan State University (MSU) and is now a postdoc at the University of California-Berkeley, told EcoWatch.
Too Much of a Good Thing?
There has long been a debate in the conservation world over whether it is better to protect large, uninterrupted stretches of wilderness or smaller patches of habitat.
To make their contribution to answering this question, Connor and an MSU and China-based research team studied the giant pandas of the Wolong Nature Reserve in China. This reserve is home to around 150 pandas and covers around 2,000 square kilometers (approximately 772 square miles).
"It was a multi-step study starting with measuring habitat, predicting panda habitat on the landscape, and then with that data measuring habitat amount and habitat fragmentation across the landscape and then relating that to genetic connectivity as well as genetic diversity of the pandas in this area," Connor said.
What they found is that the relationship between habitat amount and fragmentation and the genetic health of the population was non-linear. This means that markers of genetic health such as gene flow and inbreeding didn't simply increase with the amount of uninterrupted habitat in a given landscape.
Instead, the researchers found an ideal threshold for gene flow of 80 percent habitat to 20 percent non-habitat. For habitat fragmentation, there was also an optimal threshold of slight variation in the amount of habitat present in different patches.
The relationship between inbreeding and habitat amount was also nonlinear. However, inbreeding was still at its lowest when the greatest amount of habitat was present.
The study authors believe this is the first time anyone has demonstrated a non-linear relationship between habitat amount and fragmentation and gene flow in the field. And the results have important implications for conservation best practices.
"We can't just say we need to maximize or minimize habitat or fragmentation in every case. There's likely thresholds at play that we want to shoot for for the most effective conservation," Connor said.
Why should this be the case? Connor thought it was because the pandas get too comfortable if the habitat is too perfect.
"When it's 100 percent pristine habitat, pandas basically don't have to move across the landscape as much, they don't have to disperse as far," he explained.
However, when that golden threshold of 20 percent non-habitat is thrown into the mix, the pandas are motivated to travel farther and disperse their genes.
Another factor is that giant pandas are still in the process of recovering. It's possible that, in a world with less human interference, pandas would be pushed to move when an area of perfect habitat reached carrying capacity. That isn't the case with the population Connor and his team studied, and the results of the study may change if the population increases.
A Message of Hope
Ultimately, Connor thought the results offered a "message of hope."
That's because they show pandas can thrive in less than perfect conditions.
"I hope that maybe based on these results people don't write off areas that seem difficult to conserve or restore, with the idea that we don't have to get to 100 percent restored habitat," Connor said.
There is a good chance the study results will be heeded on the ground. Some of the study's co-authors actually help to run Panda reserves in China. Further, the Chinese government is fairly good about following the advice of scientific studies published in reputable journals, Connor said.
But the study may also have implications beyond panda conservation. Earth is at a critical moment for habitat and biodiversity loss. A major UN study warned that the loss of biodiversity is just as much a crisis as climate change. It found that human activity had altered more than two-thirds of the planet, and a quarter of the world's plant and animal species it studied faced extinction.
World leaders are meeting to address this crisis at the next UN Biodiversity Conference taking place virtually this month and then in Kunming, China next spring. Ahead of this conference, the UN Convention on Biodiversity has proposed a goal of protecting 30 percent of Earth's land and ocean by 2030, as National Geographic reported.
The study results can't guide policy makers through the details of designing protected areas for other species, but they do offer a similar hope that something is still better than nothing when it comes to protecting ecosystems.
That's because pandas are "some of the most famous habitat specialists in the world," Connor said.
"If we can find some positive effects of intermediate levels of habitat fragmentation in such a habitat specialist, I imagine that, for a lot of species that are a little bit more generalists, that these findings might be even more extreme." However, he added that "more studies definitely have to be done."
A panda in China's Wolong Nature Reserve. Jindong Zhang, Michigan State University
From Your Site Articles
Related Articles Around the Web
Air pollution from coal-fired power plants around New Delhi was at high levels in Kolkata, India on Nov. 29, 2019. Indranil Aditya / NurPhoto via Getty Images
While global emissions fell by 5.4 percent in 2020, they are expected to rise by 4.9 percent by the end of 2021, according to a study released by the Global Carbon Project Thursday. This puts additional pressure on world leaders at the ongoing COP26 climate conference to make decisions that will lower emissions without an unprecedented global lockdown.
"It's not the pandemic that will make us turn the corner," study co-author and University of East Anglia climate scientist Corinne Le Quéré said in an interview at COP26 reported by The AP. "It's the decisions that are being taken this week and next week. That's what's going to make us turn the corner. The pandemic is not changing the nature of our economy."
The finding is part of the 16th annual Global Carbon Budget report, which considers emissions from both fossil fuels and land-use changes such as deforestation. It was compiled by more than 94 scientists, BBC News reported.
Overall, it warns that if we continue to pollute as usual, we have 11 years before temperatures have a 50 percent chance of reaching 1.5 degrees Celsius above pre-industrial levels. To limit temperatures to that level would mean reaching net zero by 2050. If this is done gradually, emissions would need to fall by 1.4 billion tonnes of CO2 each year, slightly less than the 1.9 billion tonne drop in 2020.
"What needs to be done every year between now and 2050 is — broadly speaking — about the same (reduction) as we had during the COVID crisis," study lead author and University of Exeter climate modeling researcher Pierre Friedlingstein told Reuters.
The 2021 rebound was driven by coal and natural gas emissions for electricity and industry, while transportation emissions remained lower than before. India and China's 2021 emissions are projected to be higher than in 2019, while EU and U.S. emissions are slated to come in slightly lower.
Researchers said they had expected a rebound, but not such a rapid one.
"What many of us were thinking in 2020 is it would be more of a recovery spread out over a few years, as opposed to a big hit in 2021," study co-author and Center for International Climate Research research director Dr. Glen Peters told The Independent. "That's where the surprise comes for me, it happened so quickly."
However, the report offered some good news. A revised estimate of emissions from land-use changes means that total carbon emissions may actually have been flat over the last 10 years, as Carbon Brief Noted.
"What the carbon emissions numbers show is that emissions (correcting for the drop and recovery from COVID19) have basically flattened now. That's the good news," Pennsylvania State University climate scientist Michael Mann, who was not involved with the research, told The AP. "The bad news is that's not enough. We need to start bringing (emissions) down."
However, both Friedlingstein and Le Quéré told BBC News it was still possible to cut emissions enough to limit warming to 1.5 degrees.
"This decrease of 1.4 billion tonnes each year is a decrease that is very large indeed, but is feasible with concerted action. We need to limit climate change as low as possible and 1.5C is a good target to maintain," Le Quéré said.
A wind-solar hybrid photovoltaic power station on Sept. 12, 2020 in Zaozhuang, Shandong Province of China. Li Zongxian / VCG via Getty Images
The commitments, made on the sidelines of the UN General Assembly in New York, also envisage reliable access to electricity for hundreds of millions of people.
What Are They Promising?
The pledges include projects to expand access to electricity in developing countries and improve energy efficiency.
More than 35 countries — from small developing island states to major emerging and developed economies — have made significant new energy commitments in the form of energy pacts, the UN said.
Several large companies also made pledges, including TotalEnergies, Schneider Electric and Google.
Among the promises is a German commitment to increase its own proportion of renewable energy in total electricity consumption to 65% by 2030.
Berlin has pledged to support partner countries in expanding innovative technologies such as green hydrogen and "power to x," an innovation to use surplus electric power.
The government has also committed to providing €7 billion toward speeding up the market rollout of hydrogen technology in Germany.
Providing Clean Energy
The UN says some 760 million people around the world currently lack access to electricity.
Speaking at the summit, UN Secretary-General Antonio Guterres said the world should aim to cut that number in half by 2025.
"Access to clean, renewable energy is, quite simply, the difference between life and death," Guterres said.
Among the ways of achieving this goal are alternatives to national power grids. These include "swarm grids" — a system of power cubes that appear like large car batteries and which are charged by solar array.
The UN chief outlined four priorities for a future of sustainable energy:
Cutting in half the number of people without access to electricity by 2025.
Rapidly shifting to clean energy sources.
Achieve universal energy access by 2030.
Ensuring that efforts to cut carbon dioxide do not mean leaving some without access to power.
"We cannot wait another 40 years," Guterres said. "The age of renewable, affordable energy access for all must start today."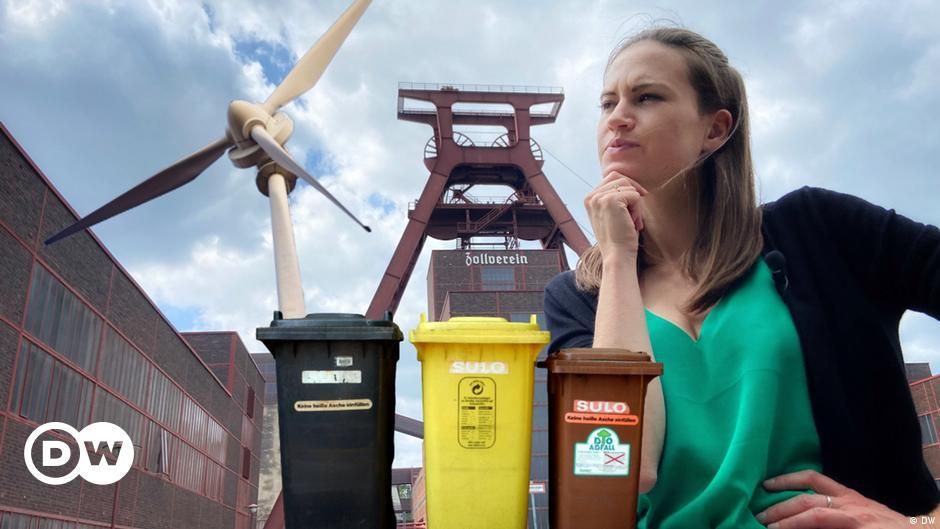 p.dw.com
Separate Pledges From China, U.S.
There were also promises this week by the leaders of the world's two largest economies, who announced separate measures at the UN General Assembly.

China pledged to end overseas coal financing, while the U.S. said it would double climate funding for developing countries.
The pledges came as young climate activists from Greta Thunberg's Fridays for Future movement resumed global mass street protests for the first time since the COVID-19 pandemic began. Thunberg herself was in Berlin on Friday, two days ahead of Germany's federal election.
They demanded drastic action from global leaders ahead of UN climate talks in November.
Leaders and representatives of the UN's 193 member states are taking part in the UN General Assembly until Monday, either in person or online.
The energy summit is among several taking place at the same time, including a high-level online summit on distributing coronavirus vaccines more fairly.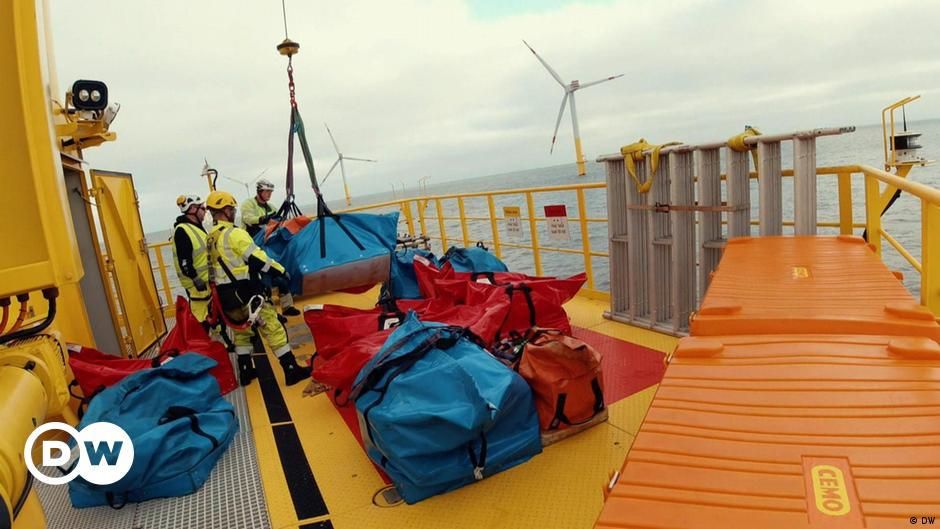 p.dw.com
Reposted with permission from DW.

A solar panel production line in China on Sept. 8, 2021. Ruan Xuefeng / VCG via Getty Images
U.S. officials are blocking the import of solar panels from China they believe may have been produced using forced labor. Experts warn the move may slow President Biden's push for more renewable energy projects.
Industry executives and analysts said solar panels from at least three Chinese companies have been targeted in recent weeks and several product detentions were confirmed by Customs and Border Patrol (CBP), The Washington Post reported.
According to CNN, China's Xinjiang region has evolved over the last two decades into a major production hub for solar panel parts supplying the rest of the world. Unfortunately, the report In Broad Daylight: Uyghur Forced Labour and Global Solar Supply Chains published in May of this year by Sheffield Hallam University suggested that much of the work to put together those parts might rely on forced labor. The companies have been exploiting the region's Uyghur population and other ethnic and religious minorities to produce goods for the global supply chain of solar panels, the report said.
In June, CBP banned imports of silica-based products made by Hoshine Silicon Industry Company as well as goods made using those products. The company is the world's largest producer of metallurgical-grade silicon, a key raw material used in solar panels, the news report said. At the time, The Washington Post reported that the ban could have "widespread impact" on the entire solar energy industry, which is dominated by Chinese suppliers who source materials from Hoshine.
"Almost the complete solar industry is affected by Hoshine," Johannes Bernreuter, a research analyst with expertise in the solar supply chain, told The Post.
When it announced the protective measure, CBP said it had information "reasonably indicating" that Hoshine's plants in China's Xinjiang region use forced labor, The New York Times reported. This finding triggered a ban under a U.S. law prohibiting the import of goods made by coerced workers.
CBP officials estimated that the United States has imported at least $150 million in products made with Hoshine materials over the last 2½ years, as well as more than $6 million of direct imports from the company.
Solar is currently the fastest-growing source of new electricity generation in the United States. The Biden administration hopes to boost the alternative energy from 3% of electricity generation to more than 40% by 2035. The administration has also set a goal of 100% of the U.S. electricity to come from carbon-free sources by 2035, The Times reported. This can include alternative energy sources such as solar, wind or nuclear. Prior to this ban, Biden had hoped to meet this lofty goal by more than doubling the annual pace of solar installations nationwide and cutting the price of solar panels by more than half, the news report said.
Chinese companies currently dominate the global production of solar panels, so cutting off that supply could make it harder and/or more costly to grow the solar industry domestically. Some industry leaders have voiced concern that further implementation of the ban could slow the construction of new solar-energy projects throughout the country.
The ban also "brings to the fore the tension between the [Biden] administration's human rights agenda and its efforts to address the climate crisis," The Washington Post reported.
Homeland Security Secretary Alejandro Mayorkas, who oversees CBP, has said the administration remains committed to renewable energy but that it will not tolerate human rights abuses. He said, "Our environmental goals will not be achieved on the backs of human beings in a forced-labor environment," The Times reported.
Mark Widmar, chief executive of First Solar, told The Post that CBP enforcement actions have "had a real significant disruption to a lot of planned projects and their ability to complete them this year. It's going to be very challenging, very difficult." First Solar is a U.S.-based panel manufacturer that doesn't use Chinese materials.
When addressing the ban's impacts, Mayorkas concluded, "But, and this is very important, we're going to root out forced labor wherever it exists, and we'll look for alternative products to achieve the environmental impacts that are a critical goal of this administration."
Sunset behind the 'Grace of the Sun' a giant solar powered light poem at the Sustainable Glasgow Landing Hub alongside the Glasgow COP26 campus on November 4, 2021. Jane Barlow / PA Images / Getty Images
For the first time ever, short and longer term commitments from world leaders could put the world on track for less than two degrees Celsius of warming.
The findings are the result of a snap analysis from Climate Resource, which found that major new announcements in the first week of the COP26 climate conference in Glasgow would limit global warming to 1.9 degrees Celsius above pre-industrial levels.
"For the first time in history, the aggregate effect of the combined pledges by 194 countries might bring the world to below 2°C warming with more than a 50% chance," the report authors wrote.
This prognosis is much better than the UN Emissions Gap report released ahead of the Glasgow talks. This report found that the nationally determined contributions (NDCs) announced by nations at the time would put the world on track for 2.7 degrees Celsius of warming by 2100. That number fell to 2.2 degrees Celsius of warming if net-zero pledges were taken into account.
The difference between the UN's estimate of 2.7 degrees and the Climate Resource analysis comes down to two major factors, the organization said.
Their analysis includes the longer-term, net-zero goals.
It includes new NDCs from China and a few other countries, as well as India's pledge to reach net zero emissions by 2070.
However, the report only estimates what could happen if countries actually do what they say they will.
"The huge, huge 'if' here is if countries' [climate pledges] are met, if they are implemented with actual domestic policies," Professor Malte Meinshausen of the University of Melbourne and the Intergovernmental Panel on Climate Change (IPCC), who helped write the analysis, told The Independent.
The other major caveat is that the pledges that would limit warming to 1.9 degrees have deadlines decades from now.
"Any progress is welcome but we need extreme caution about declaring success on the basis of vague and often vacuous net zero targets three or more decades hence," Ed Miliband, the shadow business secretary for the UK's Labour Party, told The Guardian. "For example Australia has a 2050 net zero target but its 2030 plans are in line with 4 degrees of warming."
Reducing emissions this decade is also crucial for limiting warming further to 1.5 degrees Celsius above pre-industrial levels, something the IPCC warns is essential to protect coral reefs and low-lying islands, and keep hundreds of millions of people out of poverty. To reach this target, emissions must fall to 45 percent of 2010 levels by 2030.
"The combined pledges of countries, both the conditional ones, and certainly the unconditional ones, are not yet sufficient to halt warming at around 1.5°C. Using probabilistic projections, the exceedance probability for 1.5°C is still around 90%, meaning wide scale increases of extreme climate events and the demise of the coral reefs, unless the pace of transition to net-zero emissions continues to accelerate rapidly," the report authors wrote.
New studies show that the world is back on track to repairing the damage to Earth's ozone layer. Annette Riedl / picture alliance via Getty Images
By Martin Kuebler
In recent years, scientists had been alarmed by a sudden unexplained rise in ozone-attacking chemicals in the atmosphere. Higher levels of trichlorofluoromethanes, also known as CFC-11, were showing up in air samples — despite being officially banned worldwide since 2010.
Scientists were worried that this surge was slowing efforts to fix the thin protective layer in Earth's atmosphere which absorbs most of the sun's ultraviolet radiation. Unfiltered exposure to the sun's rays can contribute to DNA damage and increase the long-term risk of skin cancer and other health issues.
Ozone Recovery Efforts Back on Track
But on Wednesday, two studies published in science journal Nature reported that atmospheric concentrations of CFC-11 had once again dropped significantly. By late 2019, levels were falling by about 1% a year — the fastest on record, according to the report — showing that the world was back on track to repairing the damage to Earth's ozone layer, by mid-century.
Using data and measurements from air-monitoring stations in South Korea and Japan, scientists were able to determine that the largest source of the global increase in "rogue emissions" attributed to factories in eastern China was no longer active.
Stephen Montzka, an atmospheric chemist at U.S. scientific agency the National Oceanic and Atmospheric Administration (NOAA) in Boulder, Colorado, who led one of the studies, said the setback caused by the illegal emissions was expected to be "negligible."
Meg Seki, acting executive secretary of Ozone Secretariat at the UN Environment Program (UNEP), credited the reversal to international cooperation and action in line with the Montreal Protocol on Substances that Deplete the Ozone Layer.
The international treaty, agreed in 1987 to ban the production of ozone-depleting chemicals, has been signed by almost every country in the world. CFC-11, once used in refrigerants, as propellants in aerosol cans and in polyurethane foam insulation, has been officially banned since 2010.
"The [Montreal] treaty did its job," Durwood Zaelke, president of the Institute for Governance & Sustainable Development, an advocacy group based in Washington, told Nature. "Whoever the offending parties were — including most definitely China — they got their act together."
"China also did its part in strengthening its policies, regulations, monitoring and enforcement," Seki told DW.
The Ministry of Ecology and Environment in Beijing could not be reached for comment. But in an April 2020 press release, the ministry announced the first results of a two-month crackdown on the illegal production and use of CFC-11. The campaign resulted in an executive with a thermal insulation firm near Shanghai being sentenced to 10 months in prison and fined 50,000 yuan (€6,400/$7,700). The company was also fined 700,000 yuan and had to forfeit more than 1.4 million yuan in profits since 2017.
"The Chinese government has always attached great importance to international environmental conventions and has been resorting to strict law enforcement as a major guarantee to safeguard the achievement China has made in implementing these conventions," the ministry said in a statement after the sentencing.
Construction Industry Crackdown
The illegal emissions first came to light in May 2018, when researchers with NASA and the NOAA noticed an unexplained spike in atmospheric concentrations of CFC-11 dating back to 2013. From 2002 and 2012, according to Nature, CFC-11 emissions fell by about 0.85% a year. But from 2013 that figure was cut almost in half, to about 0.4% — the result of about 13,000 metric tons a year of newly produced CFCs in the atmosphere.
Scientists and researchers with the Environmental Investigation Agency (EIA) were able to trace around 60% of the illegal emissions to eastern China. Posing as buyers, EIA investigators found the use of CFC-11 was widespread in China's plastic foam sector. The banned chemical is cheaper than the alternatives and was found to be widely used to produce more effective insulators for the booming construction industry.
"Our investigations revealed widespread illegal use of CFC-11 in China as a blowing agent for the production of polyurethane (PU) foams," said Clare Perry, a climate campaign leader with EIA. "The information we provided kickstarted a nationwide inspection and enforcement action by China, which has clearly been successful."
'Wake-Up Call' for Montreal Protocol
According to EIA, companies admitted to mislabeling the banned CFC-11 as hydrofluorocarbon (HFC) compounds and other chemicals. China, which joined the Montreal Protocol in 1991 and said it successfully ended the industrial use of CFCs in 2007, questioned the conclusions of the EIA study. Nevertheless, the government said in mid-2019 it would boost monitoring efforts and impose penalties on companies caught illegally producing the chemical.
"The action taken in 2018 by China in response to our investigations appears to have led to an immediate reduction of CFC-11 emissions," said Perry. "This issue should be a wake-up call to the Montreal Protocol — the failure to detect the illegal CFC-11 production and use prior to its scientific discovery compels a very serious look at the current monitoring, reporting and verification systems."
Perry told DW the parties to the Montreal Protocol were already talking about how to expand the atmospheric monitoring network, but said more change was necessary. "They need to consider how they can ensure long-term compliance and enforcement, particularly considering the challenges of taking on new controls of HFCs with the Kigali Amendment."
The Kigali Amendment, which entered into force in 2019, aims to also phase out the use of hydrofluorocarbons (HFCs), which were developed to replace CFCs in the 1990s but act as potent greenhouse gases and contribute to climate change.
"Addressing the existing gaps in monitoring, and filling those gaps strategically with new monitoring stations, would help to improve the detection of regional emissions of ozone depleting substances," said Seki of UNEP.
At the projected recovery rates, UNEP has said the ozone layer over the Northern Hemisphere and the regions around the equator "will heal completely" by the 2030s, the Southern Hemisphere by the 2050s and the polar regions by the 2060s.
Reposted with permission from DW.
A billowing smokestack at the Pinova plastic resin manufacturing facility in Brunswick, Georgia on Dec. 14, 2020. Paul Hennessy / NurPhoto via Getty Images
Plastic has infiltrated every aspect of our lives and planet, with microplastics in our tea bags and even plastic pollution found in some of the most remote parts of the world. It's no secret that our reliance on these fossil fuel-based products and packages is damaging Earth, but a new report from Beyond Plastics shows just how detrimental plastic can be.
The report, The New Coal: Plastics and Climate Change, says that plastic is on its way to outpacing coal plants in terms of greenhouse gas emissions. In fact, plastic could have a larger carbon footprint than coal by the end of the decade.

"As of 2020, the U.S. plastics industry is responsible for at least 232 million tons of CO2e gas emissions per year," the report highlighted. "This amount is equivalent to the average emissions from 116 average-sized (500-megawatt) coal-fired power plants."
But the report, which measures 10 stages of plastics and their emissions, says this is a conservative estimate, and emissions are likely much higher than this. While Beyond Plastics estimates the emissions for hydrofracking, "chemical recycling," and municipal waste incineration, it recognizes lack of data for some components, such as the emissions released by plastics in water.
"This report represents the floor, not the ceiling, of the U.S. plastics industry's climate impact," said Jim Vallette, president of Material Research and author of the report. "Federal agencies do not yet count many releases because current regulations do not require the industry to report them. For example, no agency tracks how much greenhouse gas is released when plastic trash is burned in cement kilns, nor when methane leaks from a gas processing plant, nor when fracked gas is exported from Texas to make single-use plastics in India."
According to the study, if plastic were a country, it would produce the fifth-most greenhouse gases in the world, falling just behind China, the U.S., India and Russia. A 2019 study shows that plastics account for 3.8% of global emissions, nearly double the amount of greenhouse gases emitted by the aviation industry. Currently, coal is the largest contributor to human-caused climate change. Now, experts say plastic could surpass coal's emissions by 2030.
We're making progress toward cleaner energy, with 65% of U.S. coal plants now retired. But dependence on plastics could derail that progress. Since 2019, 42 more plastic plants are either open, under construction, or going through the permitting process. It's an issue we can't recycle our way out of either, with less than 9% of plastics being recycled.
"The fossil fuel industry is losing money from its traditional markets of power generation and transportation," said Judith Enck, former EPA regional administrator and president of Beyond Plastics. "They are building new plastics facilities at a staggering clip so they can dump their petrochemicals into plastics. This petrochemical buildout is canceling out other global efforts to slow climate change."
The report also notes that pollution from plastic facilities is occurring on a much wider scale for communities of color in the U.S., and these plants spew emissions, toxic chemicals, and particulate matter that are dangerous to human health.
"More than 90% of the climate pollution that the plastics industry reports to EPA occurs in 18 communities, mostly along the coastlines of Texas and Louisiana. People living within 3 miles of these petrochemical clusters earn 28% less than the average U.S. household and are 67% more likely to be people of color," the report states.
American officials abstained from the agreement, The New York Times reports, out of a fear of angering West Virginia Sen. Joe Manchin.
Politics
Activists from Greenpeace USA set up a marionette depicting Sen. Joe Manchin, D-W.Va., President Joe Biden, and Senate Majority Leader Charles Schumer, D-N.Y., outside the U.S. Capitol on Oct. 20, 2021. Tom Williams / CQ-Roll Call, Inc via Getty Images
At COP26 on Thursday, more than 40 countries announced an agreement to stop burning coal.
The agreement includes 23 new countries signing on to a promise to stop building new coal plants, including some of the world's largest coal users. "The end of coal is in sight," said COP President Alok Sharma.
The United States did not sign the pledge, however, nor did China, India, or Australia. The text of the pledge, the Financial Times reported, said signatories would cease burning coal in the 2030s "or as soon as possible thereafter" — a substantial delay compared to the original goal of 2030.
American officials abstained from the agreement, The New York Times reports, out of a fear of angering West Virginia Sen. Joe Manchin III, who receives income from the coal brokerage he founded and his son continues to run.
For a deeper dive:
FT, The New York Times, Bloomberg, Reuters, Reuters, Canary Media, CNBC, Reuters, WBUR, NPR
For more climate change and clean energy news, you can follow Climate Nexus on Twitter and Facebook, sign up for daily Hot News, and visit their news site, Nexus Media News.