Aviation fuel made from a type of mustard plant could reduce flying's carbon footprint by as much as 68 percent, researchers say. © Philippe LEJEANVRE / Getty Images
But now, researchers from the University of Georgia say a sustainable aviation fuel (SAF) made from a type of mustard plant could reduce flying's carbon footprint by as much as 68 percent.
"Carinata-based SAF could help reduce the carbon footprint of the aviation sector while creating economic opportunities and improving the flow of ecosystem services across the southern region," study co-author Puneet Dwivedi of the University of Georgia said in a press release.
Plant-based jet fuel could reduce emissions by 68% according to new UGA research. https://t.co/TZAgnuEaG6 🌽 ✈️ @UGAWarnell

— UGA (@UGA) 1634673601.0
The fuel in question is made from an oil obtained from Brassica carinata, a non-edible oilseed crop. Dwivedi is part of a research team called the Southeast Partnership for Advanced Renewables from Carinata (SPARC), which has spent the past four years looking into the possibility of growing carinata in the southeastern U.S.
Brassica carinata flowers. pablo lara de la sen / iStock / Getty Images Plus
In a paper published in GCB Bioenergy, Dwivedi and his team calculated the price and lifecycle carbon emissions of replacing conventional jet fuel with sustainable fuel made from Southern-grown carinata. They found that the fuel would reduce emissions from aviation by between 61 and 68 percent.
Without any government subsidies, the new fuel was more expensive than jet fuel, which is priced at $0.50 per liter. However, with current incentives and subsidies in place, the new fuel could cost as low as $0.12 per liter. The study comes as President Joe Biden has proposed a sustainable fuel tax credit as part of a nation-wide goal of reducing aviation emissions 20 percent by 2030 and achieving zero-carbon by 2050, the press release pointed out.
"Our study indicates that carinata-based aviation fuel could significantly reduce carbon emissions of the aviation sector," the study authors concluded. "However, current policy support mechanisms should be continued to support manufacturing and distribution in the Southeastern United States."
The Southeast could be an ideal place to grow carinata. Georgia, for example, is home to the world's busiest airport and provides a hub for major airline Delta. It is also the sixth largest consumer of aviation fuel in the U.S.
"In the South, we can grow carinata as a winter crop because our winters are not as severe compared to other regions of the country," Dwivedi said in the release. "Since carinata is grown in the 'off' season it does not compete with other food crops, and it does not trigger food versus fuel issues. Additionally, growing carinata provides all the cover-crop benefits related to water quality, soil health, biodiversity and pollination."
If a switch to a sustainable fuel isn't made, then the airline industry could take up as much as 22 percent of the world's remaining carbon budget by 2050, according to Yahoo News.
Another proposed solution would be to use a fuel derived from carbon dioxide removed from the atmosphere through carbon capture technology.
From Your Site Articles
Related Articles Around the Web
EcoWatch Daily Newsletter
An airplane taking off in Germany. alvarez / E+ / Getty Images
By Natalie Muller and Neil King
On the day that the International Air Transport Association (IATA) announced a commitment to reach "net zero" CO2 emissions by 2050, the nonprofit organization Atmosfair has opened the world's first plant to produce carbon-neutral jet fuel.
The group, which offers offsets for emissions from flights, announced Monday that its site in Emsland, in northern Germany, is expected to begin producing eight barrels (about 1 ton) of synthetic kerosene a day in early 2022. Atmosfair did not disclose how much the project cost or how it was funded.
Synthetic kerosene, also called e-kerosene or power-to-liquid (PtL), is seen as having huge potential to slash the aviation industry's carbon footprint. But there are a few reasons the green fuel hasn't taken off yet.
Flying is one of the most carbon-intensive ways to travel because planes are powered by fossil-based kerosene. The aviation sector is responsible for around 2 to 3% of global CO2 emissions, and it wants to reduce its footprint to half of 2005 levels by 2050. But decarbonization is going to be a huge challenge.
Why Synthetic Kerosene?
E-kerosene is a type of Sustainable Aviation Fuel (SAF) that can be blended with conventional jet fuel to bring down flight emissions.
SAFs are mainly biofuels made from sustainable feedstocks, such as waste products or agriculture residues. They're seen as a promising alternative because they can reduce emissions by up to 80% over the lifetime of the fuel compared to fossil kerosene.
The Atmosfair plant in Emsland is aiming to produce carbon-neutral synthetic kerosene by combining hydrogen generated by renewable electricity (from nearby wind turbines) and sustainable carbon dioxide — captured from the air and biomass.

The output is to be mixed with conventional kerosene and transported to Hamburg Airport to fuel flights, including those of German carrier Lufthansa.
Current engines can technically run on up to 50% sustainable fuel, but that's far from being a reality right now. SAF production is currently about 0.1% of the total aviation fuel consumed globally, according to the International Air Transport Association (IATA).
How Much Sustainable Fuel Is Out There?
Some governments have introduced quotas in an effort to drive those numbers up. Germany, for example, wants 0.5% of the 10 million tons used by the German aviation industry each year to be e-kerosene by 2026, with that rising to 2% or 200,000 tons by 2030.
The Atmosfair plant is seen as a way to get the ball rolling on the manufacture of synthetic kerosene.
The European Union has proposed setting a quota of 2% SAFs from 2025 with that rising to 5% — including a sub-quota of 0.7% for e-kerosene — from 2030.
E-Kerosene, a Game-Changer?
Meeting those targets is going to require a massive ramp-up of production and as German Environment Minister Svenja Schulze pointed out at the inauguration of the e-kerosene production site that this only makes sense if renewables are ramped up at the same time.
"PtL fuels only serve climate protection if green hydrogen is used. For green hydrogen, we need much more electricity from renewable energies," Schulze said, adding that the technology is available and functional. "It's now up to businesses to scale this and I hope many will follow the call."
The Atmosfair plant in Emsland is only small, and isn't designed to run in the long-term, according to the organization's CEO and founder Dietrich Brockhagen.

"But we wanted to take the first step in Germany to try out the technology here and gain experience," he said.
Ulf Neuling, Renewable Fuels Group Leader at the Hamburg University of Technology, said the Atmosfair plant is "a step in the right direction to push the production of e-fuels for aviation and to start to get into commercial application."
But he stresses there will ultimately have to be bigger plants with higher production capacities if Germany wants to bring down the cost of e-fuels and scale-up the technology.
Pricey and Energy-Intensive
E-kerosene is currently four to five times more expensive than conventional jet fuel. It's also energy-intensive to produce, requiring large amounts of green carbon dioxide and green hydrogen.
Just powering domestic flights with e-fuels would require more renewable energy than Germany is currently able to produce.
About 40% of the electricity Germany produces still comes from fossil sources; 45% comes from renewables, but much of that is diverted to help other sectors decarbonize.
Atmosfair's Dietrich Brockhagen says current green electricity growth rates mean aviation worldwide could be fueled 100% by e-kerosene in less than a decade. But: "There is competition with other sectors, where electricity is needed more, such as rural electrification. So it's doable, but it's a question of resource allocation and distribution, and hence of policy priorities."
Neuling adds that the huge demand for green energy mean Germany will ultimately have to import electricity from other places with high potential to produce renewable electricity cheaply, such as North Africa, the Middle East or Latin America.
Germany wants 2% of aviation fuel to be synthetic by 2030.
A Future of Climate-Neutral Flights?
E-kerosene, provided it is produced with renewable electricity and available on a larger and more affordable scale, could play a significant role in making flying CO2-free — something that will likely take decades to happen.
Manuel Grebenjak, a campaigner with the Stay Grounded network, says the focus on testing alternative fuels to allow us to keep flying is a distraction from the real problem.
"We are in a climate emergency and have no time to lose. Only a reduction in air traffic can reduce emissions fast enough right now," he said.
"At the same time we still do not produce enough renewable energy. So we have to decide: do we want to use precious green energy for essential things or for luxury activities of a global minority?"
Besides CO2, planes streaking across the sky release other gases and water vapor into the atmosphere that also contribute to global warming.
Atmosfair says optimizing flight routes and altitudes could help bring these non-CO2 effects of flying close to zero. But it acknowledges that this would require more fuel, and thus more electricity in the long run, given that the production of e-kerosene is so energy-intensive. It's just one more problem that will need to be tackled if climate-friendly flying is ever to become a reality.
Reposted with permission from DW.
CHBD / iStock / Getty Images
The sprawling size and sunny days of Texas make it one of the top states for solar energy. If you live in the Lone Star State and are interested in switching to a solar energy system, you may be wondering: What's the average solar panel cost in Texas?
In this article, we'll discuss the cost of solar panels in Texas, what factors affect pricing, Texas' solar incentives and more. Of course, the only way to know for sure how much you would pay to install a solar panel system on your roof is to receive a free, no-obligation quote from a top solar company near you. You can get started by filling out the quick form below.
How Much Do Solar Panels Cost in Texas?
Thanks to the growing investment in renewable energy technology statewide, homeowners now enjoy a below-average cost of solar in Texas. Based on market research and data from top brands, we've found the average cost of solar panels in Texas to be $2.69 per watt. This means a 5-kW system would cost around $9,953 after the federal solar tax credit. This is especially valuable when you take into account the unpredictable Texas energy rates.
Here's how that average calculates into the cost of the most common sizes of home solar panel systems:
| Size of Solar Panel System | Texas Solar Panel Cost | Cost After Federal Tax Credit |
| --- | --- | --- |
| 5kW | $13,450 | $9,953 |
| 6kW | $16,140 | $11,944 |
| 7kW | $18,830 | $13,934 |
| 8kW | $21,520 | $15,925 |
| 9kW | $24,210 | $17,915 |
| 10kW | $26,900 | $19,906 |
Though this data reflects the statewide averages, you'll need to contact a solar installer near you to get an accurate quote for your home. Savvy customers will get free quotes from multiple companies and compare them to the state averages to make sure they receive the best value possible. Bear in mind that the biggest providers of solar won't always have the best prices.
What Determines the Cost of Solar Panels in Texas?
The main factor determining the cost of solar panel installations in Texas is the homeowner's energy needs. No two homes are the same, and installation costs will look far different for a home needing a basic 5kW system and a home needing 10kW with backup power capabilities. The solar financing and installation company a homeowner chooses will also affect a customer's overall solar costs in Texas. Here's how each factor comes into play:
Solar Equipment
Similar to phones, cars and other technology, solar products and system costs vary greatly based on their quality, scale and included features. Some customers may be satisfied with a modest array of affordable solar panels and inverters, while others may opt for a system with premium panels, full-home backup power and cutting-edge energy monitoring technology.
Solar Financing
The overall cost of solar depends significantly on how a customer chooses to finance their system. The three most common solar financing options include paying in cash, taking out a solar loan and solar leasing.
The most economical way to purchase solar, an upfront cash purchase provides the best long-term return on investment and the lowest overall cost.
Customers can choose to take out a solar loan to purchase the system outright and make monthly payments to repay the loan. The typical payback period for a solar loan averages around 10 years. Systems purchased with a loan are still eligible for the federal solar tax credit.
Signing a solar lease or power purchase agreement (PPA) allows a solar customer to rent solar panels from a company or third party. Though requiring the least amount of money upfront, solar leases provide the least amount of overall value. Also, solar leases aren't eligible for the federal tax credit, as the homeowner doesn't actually own the system.
Solar Installation Company
Texas has seen some of the strongest solar energy market growth over the last few years, and the SEIA reports that there are now nearly 600 solar companies based in Texas, and each is looking to expand its market share.
Price ranges can differ significantly based on the installer. Larger solar providers like Sunrun offer the advantage of solar leases and quick installations. Local providers, on the other hand, provide more personalization and competitive prices to undercut the biggest national companies.
Because of this, it's wise to get quotes from a few local and national installers and compare rates — because of the stiff competition between companies, you could end up saving several thousand dollars.
Texas Solar Incentives
For the most part, Texas taxes are administered by local governments. As a result, the state doesn't offer a large number of statewide solar-related policies, and incentives will depend more on the locality in which you live.
However, all homeowners in the state remain eligible for the federal solar tax credit, and there are some statewide local property tax exemptions for both photovoltaic solar and wind-powered renewable energy systems. Let's walk through how to find what incentives are available to you.
Federal Solar Tax Credit
All Texans can claim the federal solar investment tax credit, or ITC, for PV solar panels and energy storage systems. By claiming the ITC on your tax returns, the policy allows you to deduct 26% of the total cost of the solar system from the taxes you owe the federal government.
The tax credit is available to both residential and commercial system owners who have installed solar panels at any point since 2006. The credit is worth 26% through the end of 2022 and will drop to 22% in 2023. It is set to expire at the end of 2023 unless congress extends it.
Net Metering Policies in Texas
Net metering programs allow customers to sell unused solar energy back to their local utility company in exchange for credits that can be cashed in when panels aren't producing energy. Due to the energy bill savings, this incentive can greatly reduce the solar investment payback period.
As is true with most of Texas' solar rebates and incentives, there is not one net metering program that is offered throughout the entire state. Rather, your eligibility will depend on the policy of your local utility company or municipality. Most utilities in the state have a net metering policy, including American Electric Power (AEP), CPS Energy, Green Mountain Energy, El Paso Electric, TXU Energy in Dallas and more.
The rate at which your local utility will compensate for this excess energy will depend on your local policy, so we encourage you to look into the policy offered by your utility company.
Local Solar Rebates in Texas
In addition to identifying your local net metering program, look into any local rebates available to you. Homeowners who live in the top cities for solar in Texas, like Austin, San Marcos or Sunset Valley might have more luck than customers in other areas. The Database of State Incentives for Renewables & Efficiency has a full list of local rebates, solar loan programs and more.
FAQ: Solar Panel Cost Texas
Is it worth going solar in Texas?
Long, sunny days and below-average solar installation costs make Texas one of the best states in the U.S. for generating energy with solar panels. The ample sunshine provides more than enough energy for most families, serving up huge benefits to homes in Texas equipped with solar panels.
How much does it cost to install solar panels in Texas?
As of 2021, the average cost of solar panels in Texas is $2.69 per watt. This means a 5-kW system would cost around $9,953 after the federal solar tax credit. This is slightly below the national average due to the resource availability in Texas, current energy costs and the state's available sunlight. The best way to assess how much solar would cost you is to consult local providers near you for a free estimate.
Do solar panels increase home value in Texas?
Solar panels increase home value everywhere, but mostly in areas with generous net metering policies and solar rebates. As such, the proportion at which solar panels increase home value in Texas corresponds with the areas with the most solar-friendly policies.
How much do solar panels cost for a 2,500 sq foot house?
Though knowing the size of a house is helpful in determining how many solar panels could fit on its roof, the energy use of the house is the more important factor in determining solar panel cost in Texas. The higher your energy use, the greater your solar needs will be.
Karsten Neumeister is a writer and renewable energy specialist with a background in writing and the humanities. Before joining EcoWatch, Karsten worked in the energy sector of New Orleans, focusing on renewable energy policy and technology. A lover of music and the outdoors, Karsten might be found rock climbing, canoeing or writing songs when away from the workplace.
What if I told you there was a miracle plant? One that has over 25,000 uses from rope, to clothes, to concrete, to medicine. A plant that grew quick and tall, that dug its roots deep into the dirt and sequestered tons of carbon back into the soil while sucking polluting metals back out of it. Could you guess what it is? I'll give you a hint, it's been demonized for its association with its cousin, weed. That's right, this miracle plant is hemp. But in the U.S. it's barely grown. So why, if hemp can do such good, has it been so villainized in the eyes of Americans. This is the shocking story of how the United States almost had a sustainable, hemp-based society, and then threw it all away.
Hemp, a non psychoactive strain of the cannabis plant, seems like it can do everything. It's one of the fastest growing plants on the planet, is able to sequester 15 tonnes of carbon dioxide into the soil per hectare, and crowds out weeds to such an extent that very little herbicide is needed to grow it successfully. When implemented in a crop rotation, hemp can be a boon to farmers. Indeed, the Rodale Institute found in their hemp cover crop trials that yields of soybean and wheat increased in the next year while weed pressure dwindled. This might be in part due to the plant's ability to pull heavy metals like cadmium and lead out of the soil while aerating the soiling with its root system, ultimately leaving a healthier soil for the next plant. In short, hemp's impact on soil is minimal while also sequestering a massive amount of carbon in a very short period of time. But hemp's benefits don't end on the farm. As I mentioned earlier, according to the USDA it has over 25,000 uses. Its seeds are nutrient dense and can be eaten raw or made into milk or oils. Its stalks can be used to make fiber that's stronger, more absorbent, more durable, and better insulating than cotton, and if clothing isn't what you need then you can make hemp paper, or even hemp concrete. That's right, concrete. When you mix the wooden refuse from the fiber-making process with a lime-based binder and water you get a hardened substance similar to traditional concrete. Except this concrete filters CO2 out of the air as it dries. As a result, a meter squared area of hempcrete can sequester up to 16 kg of CO2 equivalent over its lifecycle. And all this is just the tip of the iceberg, there are many more applications like insulation that can be made from hemp. So, if hemp can fulfill so many needs, then why isn't it all over the place now?
To learn more about the history of American hemp and how it's being used today, check out the video above!
Our Changing Climate is an environmental YouTube channel that explores the intersections of social, political, climatic, and food-based issues. The channel dives into topics like zero waste and nuclear energy in order to understand how to effectively tackle climate change and environmental destruction.
To receive all the latest videos produced by Charlie subscribe to his YouTube channel here.
From Your Site Articles
Related Articles Around the Web
Portland, Oregon in September 2020, when wildfire smoke made it the most polluted city in the world. ROBYN BECK / AFP via Getty Images
Beginning Thursday, an Air Quality Index (AQI) badge will be added to the clock and weather widget for select U.S. markets.
"Between wildfire season and recent increased efforts to reduce air pollution, it's more important than ever to know about the air quality in your area," the company said.
The new information will appear in Nest Hub and Nest Hub Max in the Photo Frame/"Ambient screen," 9to5Google explained. It will show up in the bottom-left corner time widget if you are using the Google Photos or Art gallery clock face.
The update should appear on your screen within the next few weeks, and you can opt out by adjusting the display settings, the company said.
The addition also comes with two special features:
The ability to ask, "What's the air quality near me?" as a voice command.
Alerts when air quality reaches "unhealthy" or "unhealthy for sensitive groups."
When the air quality is unhealthy, the badge turns red and an alert pops up in the top right, 9to5Google said.
Google's air quality information will be based on the U.S. Environmental Protection Agency's U.S. Air Quality Index (AQI), which establishes a scale for how polluted the air has become.
"Think of the AQI as a yardstick that runs from 0 to 500," the website explained. "The higher the AQI value, the greater the level of air pollution and the greater the health concern. For example, an AQI value of 50 or below represents good air quality, while an AQI value over 300 represents hazardous air quality."
The index is color coded as follows:
Green: Good (0 to 50)
Yellow: Moderate (51 to 100)
Orange: Unhealthy for Sensitive Groups (101-150)
Red: Unhealthy (151-200)
Purple: Very Unhealthy (201-300)
Maroon: Hazardous (301 and up)
Once air quality reaches unhealthy levels, some members of the general public may experience health impacts, which are likely to be even worse for people in sensitive groups.
The index measures ground-level ozone, particulate matter pollution, carbon monoxide, sulfur dioxide and nitrogen dioxide.
Poor air quality has made headlines in recent years partly because of more extreme and frequent wildfires fueled by the climate crisis. Last September, for example, wildfire smoke got so thick that Portland, Oregon's air quality went off the charts to more than 500 on the AQI.
Air pollution exposure is associated with a wide variety of health risks and was responsible for 6.67 million deaths worldwide in 2020. Exposure to air pollution has also now been linked to an increased risk of dying from the new coronavirus, as the Harvard T.H. Chan School of Public Health explained.
From Your Site Articles
Related Articles Around the Web
A major report on climate says both greenhouse gas concentrations and global sea levels hit record highs in 2020.
Climate
An evacuated resident points in the direction of his home following a flash flood, which came as Tropical Storm Henri made landfall, in Helmetta, New Jersey on August 22, 2021. Tom Brenner / AFP / Getty Images
By Kenny Stancil
Bolstering the case for meaningful climate action, a major report released Wednesday found that Earth's atmospheric greenhouse gas concentrations and sea levels both hit record highs in 2020.
Based on the contributions of more than 530 scientists from over 60 countries and compiled by the U.S. National Oceanic and Atmospheric Administration (NOAA), State of the Climate in 2020 is the 31st installment of the leading annual evaluation of the global climate system.
"The major indicators of climate change," officials from NOAA's National Centers for Environmental Information pointed out in a statement, "continued to reflect trends consistent with a warming planet. Several markers such as sea level, ocean heat content, and permafrost once again broke records set just one year prior."
"Annual global surface temperatures were 0.97°–1.12°F (0.54°–0.62°C) above the 1981–2010 average" in 2020, said NOAA, making last year one of the three warmest on record "even with a cooling La Niña influence in the second half of the year."
Last year was the warmest on record without an El Niño effect, and "new high-temperature records were set across the globe," NOAA said. The agency added that the past seven years (2014-2020) had been the seven warmest on record.
Although the coronavirus-driven economic slowdown resulted in an estimated 6% to 7% reduction of carbon dioxide (CO2) emissions in 2020, the global average atmospheric concentration of CO2 increased to a record high of 412.5 parts per million. The atmospheric concentrations of other major greenhouse gases (GHG), including methane and nitrous oxide, also continued to climb to record highs last year despite the pandemic.
According to NOAA, last year's CO2 concentration "was 2.5 parts per million greater than 2019 amounts and was the highest in the modern 62-year measurement record and in ice core records dating back as far as 800,000 years." Moreover, "the year-over-year increase of methane (14.8 parts per billion) was the highest such increase since systematic measurements began."
In addition, global sea levels continued to rise, surpassing previous records.
"For the ninth consecutive year," said NOAA, "global average sea level rose to a new record high and was about 3.6 inches (91.3 millimeters) higher than the 1993 average," which is when satellite measurements began. As a result of melting glaciers and ice sheets, warming oceans, and other expressions of the climate crisis, the "global sea level is rising at an average rate of 1.2 inches (3.0 centimeter) per decade."
Other notable findings of the new report include:
Upper atmospheric temperatures were record or near-record setting;
Oceans absorbed a record amount of CO2, global upper ocean heat content reached a record high, and the global average sea surface temperature was the third highest on record;
The Arctic continued to warm at a faster pace than lower latitudes—resulting in a spike in carbon-releasing fires—and minimum sea ice extent was the second smallest in the 42-year satellite record;
Antarctica witnessed extreme heat and a record-long ozone hole; and
There were 102 named tropical storms during the Northern and Southern Hemisphere storm seasons, well above the 1981–2010 average of 85.
In contrast to the release less than three weeks ago of the latest assessment from the United Nations' Intergovernmental Panel on Climate Change, which warned that fossil fuel emissions are intensifying extreme weather disasters—provoking a flurry of reactions and even garnering a short-lived uptick in corporate media's coverage of the climate emergency—NOAA's new report was met with less fanfare.
In one of the few early statements issued by members of Congress in response to the report, Rep. Eddie Bernice Johnson (D-Texas) said that "scientists sounded the alarm on the climate crisis again."
"It is clear that without swift action, we can, unfortunately, expect to set new records like these every year," said Johnson, chair of the House Committee on Science, Space, and Technology. "The consequences of climate change impact every American—especially disadvantaged communities—across the country; from the devastating floods in Tennessee a few days ago to the record-breaking wildfires in the West."
"Building a better future for all means acting on climate now," the lawmaker added. "This situation is urgent, but it's not hopeless. We have an opportunity to lead the global response in the fight against the climate crisis—we cannot afford to waste it."
Reposted with permission from Common Dreams.
From Your Site Articles
Related Articles Around the Web
Air conditioning systems on buildings with the New York skyline in the background from Gutenberg, New Jersey on May 4, 2021. The EPA has moved to regulate HFCs, powerful greenhouse gases central to refrigeration and air-conditioning. Kena Betancur / VIEWpress / Corbis via Getty Images
A new U.S. Environmental Protection Agency (EPA) rule, first proposed in May, will lower the use of hydrofluorocarbons (HFCs) 85 percent over the next 15 years.
HFCs have a thousand times the heat-trapping potency of carbon dioxide and often leak through pipes or appliances that use compressed refrigerants like air-conditioners and refrigerators. The White House says the rule will cut the equivalent of three years' worth of climate pollution from the electricity sector, and is an important way to show America's commitment to dealing with climate change before the upcoming climate summit in Glasgow.
Business interests that use HFCs are largely supportive of the rule, telling The New York Times it is "good for the environment, good for the economy, and good for trade." A growing number of refrigerator and air-conditioning manufacturers have already moved to limit their use of HFCs and offer new models that use a more climate-friendly alternative.
Scientists estimate that a global push to reduce HFCs could avoid a half degree Celsius of global warming over this century.
As reported by CBS News:
EPA Administrator Michael Regan said the phasedown is backed by a coalition of industry groups that see it as an opportunity to "supercharge" American leadership on domestic manufacturing and production of alternative refrigerants. The industry has long been shifting to the use of alternative refrigerants and pushed for a federal standard to avoid a patchwork of state laws and regulations.
"This action reaffirms what President Biden always says — that when he thinks about climate, he thinks about jobs,'' Regan said, echoing a Biden refrain about climate change. Transitioning to safer alternatives and more energy-efficient cooling technologies is expected to generate more than $270 billion in cost savings and public health benefits over the next 30 years, Regan said.
A pandemic relief and spending bill passed by Congress last December directs the EPA to sharply reduce production and use of HFCs. The measure won wide support and was hailed as the most significant climate change law in at least a decade.
For a deeper dive:
CBS News, The New York Times, HuffPost, CNBC, The Hill, TIME, CNN
For more climate change and clean energy news, you can follow Climate Nexus on Twitter and Facebook, sign up for daily Hot News, and visit their news site, Nexus Media News.
From Your Site Articles
Related Articles Around the Web
Extinction Rebellion protesters join the March for Nature on Sept. 4, 2021 in London, England. Rob Pinney / Getty Images
By Lorena Gonzalez and Nate Shelter
World leaders are gathering in New York this week and next for the UN General Assembly meeting (UNGA76) and Climate Week. The two major events come at a critical moment for climate action.
The world is facing an emergency. Nearly every person on the planet felt the impacts of climate change this summer — from devastating flooding in China, Uganda, Nigeria, the United States and Western Europe; to extreme heatwaves and droughts across Africa and the Americas; to record wildfires in the United States, Canada, Russia and the Arctic; and heavy monsoon rains in India and the Philippines. The toll on people's lives and livelihoods keeps growing.
Meanwhile, the newest report from the Intergovernmental Panel on Climate Change (IPCC), the world's most authoritative scientific body on climate change, shows that these impacts are just the beginning. They will seem mild compared to what we will face if we do not act. The report finds that the world still has a narrow path to limit average global warming to 1.5 degrees C (2.7 degrees F) — the limit scientists say is necessary for avoiding the worst effects of climate change — but it will require rapid, transformational change this decade.
Governments and businesses — especially world's major emitters — must urgently step up their commitments to meet this challenge, and then rapidly move from commitments to action. Coming just six weeks before UN climate negotiations in Glasgow (COP26), where countries need to make major progress on climate action, UNGA and Climate Week are important opportunities for leaders to show their ambition on climate change.
Here are five critical areas we are watching for signs of progress:
1. Stronger National Climate Plans (NDCs)
UNGA presents a prime opportunity for major emitters to step up with more ambitious plans to reduce their emissions by 2030. This year, all countries are expected to submit updated national climate plans, known as Nationally Determined Contributions (NDCs), under the Paris Agreement. So far, 116 countries representing roughly half of global emissions have submitted updated plans. Yet only about half of these (67 countries), reflect higher ambition than their original plans submitted in 2015, and altogether these efforts are not nearly enough to limit global temperature increase to 1.5 degrees C.
Major emitters that have not yet announced new and more ambitious targets need to come forward by COP26 with serious offers to curb their emissions by 2030. At the G20 ministerial meeting in July, the G20 countries committed to submit new or updated NDCs by COP26. UNGA is a prime opportunity to come forward with those targets. A new paper by WRI and Climate Analytics finds that if all G20 countries set ambitious 2030 emissions-reduction targets and commit to reach net-zero emissions by mid-century, global temperature rise could be limited to 1.7 degrees C, keeping the 1.5 degrees C goal within reach.
The spotlight shines especially bright on China, the world's largest emitter, which has not yet announced a stronger emissions-reduction target for 2030. In order to get on track for its carbon neutrality pledge by 2060, it's imperative that China announces a more stringent NDC and stops international finance for coal, as South Korea and Japan (the other two major financiers of international coal) recently committed to do.
Other major emitters that need to step up include India, Turkey and Saudi Arabia, which have yet to submit their updated NDCs, and Australia, Brazil, Mexico, Russia and Indonesia, which made no headway or backslid with the updated 2030 targets they submitted.
Vulnerable nations — many of which have submitted strong climate plans — are urging major emitters to take concrete, near-term action on climate change. Ensuring that major emitters raise their ambition by COP26 is one of the top priorities of the Allied for Climate Transformations 2025 (ACT2025) consortium, a group of organizations from vulnerable nations that are informing and influencing the COP26 negotiations. ACT2025 will soon release an Alliance Statement further crystalizing what must be delivered for COP26 to be both ambitious and just.
2. More Climate Finance From Wealthy Nations
A major issue to watch at UNGA is whether rich countries step up with new climate finance and other types of development assistance for developing countries. By COP26, developed countries need to show how they will meet and build upon their over-due commitment to jointly mobilize $100 billion a year in climate finance for developing nations. Addressing the climate finance gap is vital to COP26's success and to restoring trust with developing nations.
Indeed, the $100 billion annually is only a fraction of what vulnerable countries really need to decarbonize and build resilience to climate impacts, so it should be seen as a floor for climate finance. Developed countries should commit to deliver a minimum of $500 billion total over the 2020-2024 period, and should establish a more ambitious target to be agreed prior to 2025, to support developing countries.
The United States, especially, has not been contributing its fair share toward the global climate finance goal. Other rich countries lagging on contributions will also need to step up, including Italy, Canada, Australia, Spain and others. Will they do so during Climate Week?
Developed countries should also announce new pledges on finance for climate adaptation, especially for the Adaptation Fund, to ensure a balance of funding between mitigation and adaptation. Adaptation accounts for just 21% of overall climate finance. And developed countries need to improve access to climate finance and ensure it reaches the local level, which is a top priority for developing countries.
We will also watch for announcements on moratoriums for international financing for fossil fuels, including coal financing. At the G7 summit in Carbis Bay, its members reaffirmed their commitment to end unabated international coal finance by the end of 2021 and confirmed earlier pledges to phase out fossil fuel subsidies by 2025.
3. Creating More Equitable Food Systems
Alongside this year's General Assembly, the UN will host the world's first-ever Food Systems Summit to address inequities and inefficiencies in the food system and identify food-related solutions to fight climate change and achieve other development goals.
Countries and others should come forward with investments to produce food more sustainably; protect remaining ecosystems from agricultural expansion; reduce demand for land-intensive agriculture, such as by cutting food loss and waste; and restore degraded landscapes into productivity. By meeting these goals simultaneously, we can feed a growing world population while mitigating climate change, ensuring farmers and herders can adapt to the impacts of climate change, and lifting millions out of poverty.
4. Action From Non-State Actors
In addition to action from national governments, we'll need increased ambition from non-state actors, too, such as cities, businesses and more.
At Climate Week, a group of mayors will issue a call to action urging national and subregional governments, companies and financial institutions to urgently ramp up policies and investments to support forest conservation, restoration and sustainable forest management. They are issuing their declaration through the Cities4Forests initiative, a coalition of 73 major cities committed to greater forest action. Evidence shows that city residents depend deeply on forests — even those that are far away — for clean air and water, reducing heat islands and flooding, and sequestering carbon.
WRI will join partners in launching a major new cities program named UrbanShift, aimed at transforming cities through inclusive, low-carbon development. The program will engage with more than 23 cities across nine countries, advancing local solutions to challenges like climate risks, gender inequity, urban sprawl and more.
Businesses should also be stepping up in this moment between UNGA and COP. There is big momentum: Nearly 2,000 businesses have committed or set science-based targets to reduce their emissions. And over 250 asset owners, asset managers and banks — together responsible for assets over $80 trillion — have committed to transition their portfolios to net zero emissions by 2050 at the latest, under the Glasgow Financial Alliance for Net Zero. They have agreed to use science-based guidelines to reach net zero emissions, cover all emission scopes, include 2030 interim targets and commit to transparent reporting and accounting.
Businesses should also use their influence to push national governments to take more ambitious climate action. Most immediately, U.S. businesses should publicly support the reconciliation package being considered by the U.S. Congress, which presents one of the best opportunities to meet U.S. climate goals — the CEOs of 12 environment and sustainability groups recently called on businesses to do just that.
5. Reducing Non-CO2 Gases
We are also expecting the United States and Europe to announce a major new global pledge to reduce methane emissions by nearly a third by 2030. Other countries will be invited to sign onto the pledge. Methane is a potent greenhouse gas, with a warming potential 87 times that of carbon dioxide over 20 years. Reducing methane emissions is vital to addressing climate change.
The Urgency of Action During Climate Week and UNGA76
We stand at a pivotal moment. The climate impacts we are seeing today will seem mild compared to future years if we do not act. We need to make rapid, radical shifts in the ways we use and make energy, produce food, manage land, and move people and goods around. The good news is that doing so will create a healthier, safer, more prosperous world. It will create much-needed jobs and economic benefits — and prevent a calamitous future.
As COP26 quickly approaches, now is the time for governments, businesses and other stakeholders to act with the ambition this moment calls for. World leaders should use the global stage at UNGA76 and Climate Week to show their citizens and peers that they recognize the urgency of the crisis. Their actions will determine our collective fate.
Reposted with permission from World Resources Institute.
A wind-solar hybrid photovoltaic power station on Sept. 12, 2020 in Zaozhuang, Shandong Province of China. Li Zongxian / VCG via Getty Images
The commitments, made on the sidelines of the UN General Assembly in New York, also envisage reliable access to electricity for hundreds of millions of people.
What Are They Promising?
The pledges include projects to expand access to electricity in developing countries and improve energy efficiency.
More than 35 countries — from small developing island states to major emerging and developed economies — have made significant new energy commitments in the form of energy pacts, the UN said.
Several large companies also made pledges, including TotalEnergies, Schneider Electric and Google.
Among the promises is a German commitment to increase its own proportion of renewable energy in total electricity consumption to 65% by 2030.
Berlin has pledged to support partner countries in expanding innovative technologies such as green hydrogen and "power to x," an innovation to use surplus electric power.
The government has also committed to providing €7 billion toward speeding up the market rollout of hydrogen technology in Germany.
Providing Clean Energy
The UN says some 760 million people around the world currently lack access to electricity.
Speaking at the summit, UN Secretary-General Antonio Guterres said the world should aim to cut that number in half by 2025.
"Access to clean, renewable energy is, quite simply, the difference between life and death," Guterres said.
Among the ways of achieving this goal are alternatives to national power grids. These include "swarm grids" — a system of power cubes that appear like large car batteries and which are charged by solar array.
The UN chief outlined four priorities for a future of sustainable energy:
Cutting in half the number of people without access to electricity by 2025.
Rapidly shifting to clean energy sources.
Achieve universal energy access by 2030.
Ensuring that efforts to cut carbon dioxide do not mean leaving some without access to power.
"We cannot wait another 40 years," Guterres said. "The age of renewable, affordable energy access for all must start today."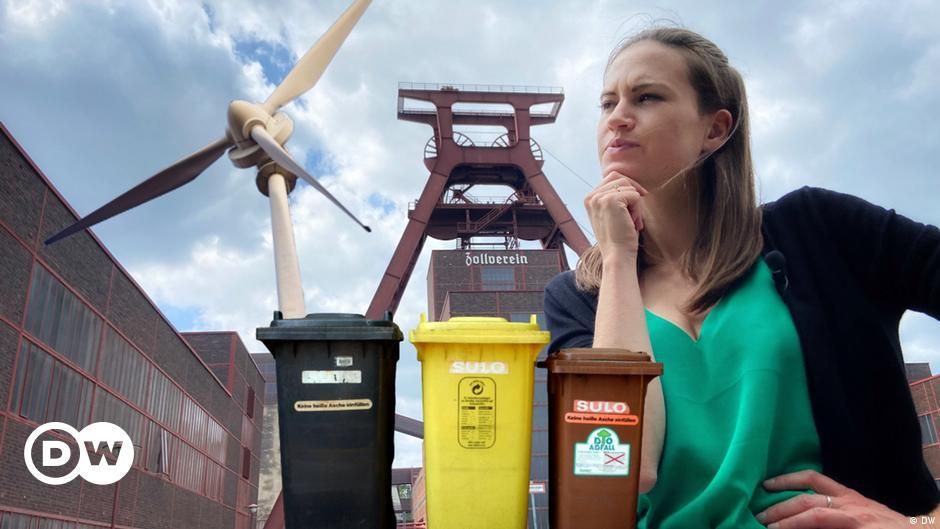 p.dw.com
Separate Pledges From China, U.S.
There were also promises this week by the leaders of the world's two largest economies, who announced separate measures at the UN General Assembly.

China pledged to end overseas coal financing, while the U.S. said it would double climate funding for developing countries.
The pledges came as young climate activists from Greta Thunberg's Fridays for Future movement resumed global mass street protests for the first time since the COVID-19 pandemic began. Thunberg herself was in Berlin on Friday, two days ahead of Germany's federal election.
They demanded drastic action from global leaders ahead of UN climate talks in November.
Leaders and representatives of the UN's 193 member states are taking part in the UN General Assembly until Monday, either in person or online.
The energy summit is among several taking place at the same time, including a high-level online summit on distributing coronavirus vaccines more fairly.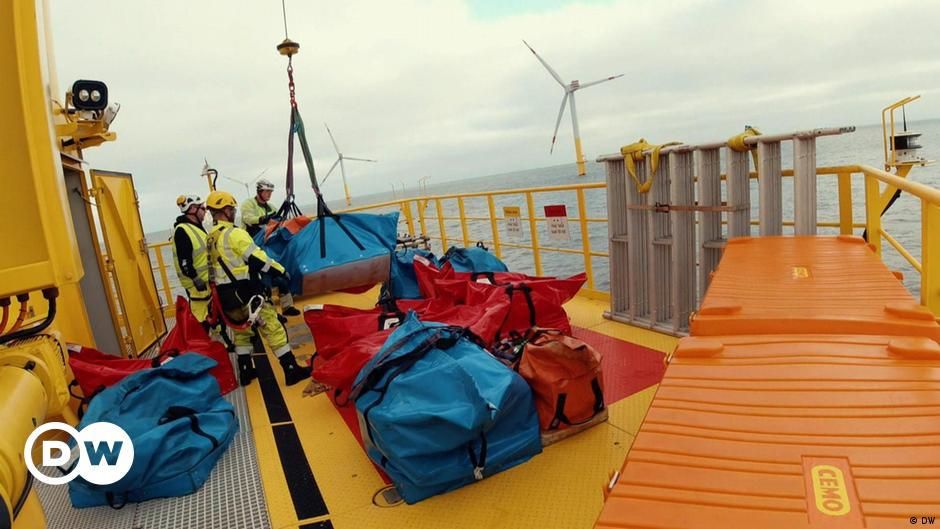 p.dw.com
Reposted with permission from DW.

A mother and son looking at the missing road at Vero Beach damaged by Hurricane Jeanne. Jeffrey Greenberg / Universal Images Group / Getty Images
By Bryan Keogh and Stacy Morford
Congress appears close to a trillion-dollar infrastructure deal that recognizes the risks of climate change and the need to make America's coasts more resilient.
On July 28, a bipartisan group of senators who have been working on the package for weeks announced an agreement on "major issues" of the plan. The Senate later that evening voted 67 to 32 to move it forward in a procedural vote; it still faces major hurdles.
While many of the details have yet to be disclosed – or finalized – a few have emerged. The deal provides US$550 billion in new spending on roads, transit, electricity and other physical infrastructure, including about $47 billion for flooding and coastal resiliency and funds to help adapt ports and waterways to a changing climate.
The Conversation has been exploring how climate change is affecting U.S. infrastructure and ways Congress could make it more resilient as sea levels rise, storms become more destructive and temperatures become more extreme.
These three articles from our archive describe some innovations in resilient infrastructure.
1. Adaptive Design Lessons From the Dutch
The Dutch have been dealing with flood risks for generations in the Netherlands, where a large part of the country is below sea level. They've learned that one key to living with rising water levels is adaptive design – building infrastructure that can be expanded in the future.
In the U.S., adaptive design might mean building levees wider than usual so they can be easily raised in 20 years. Or it could mean leaving room for future water pumps in areas that will become more flood-prone, or installing floodgates that can be raised or lowered as needed.
"By starting with an adaptive design, the U.S. can save billions of dollars compared with having to build new systems decades down the road," writes Jeremy Bricker, a hydraulic and coastal engineer at the University of Michigan.
He points to the cost of renovating California's Folsom Dam, built in 1955. Adding a new spillway now to improve water control is costing about $900 million, close to the price of the original dam with inflation.
2. Incorporating Nature: Corals and Mangroves
In several coastal cities, the Army Corps of Engineers is developing plans for giant flood walls to provide protection against storm surges. The instinct is to build big now to handle the worst-case scenario in the future.
But in Miami, that plan reveals two problems: While a large wall might lessen the damage of a hurricane storm surge, it would block the downtown area's million-dollar water views. And a 6-mile wall would only protect the downtown Miami area, and only from the surge. Water would still come in, and everyone outside the wall would be vulnerable.
There are other ways to protect the coastline that are less obtrusive and draw on natural coastal storm control, write University of Miami engineer Landolf Rhode-Barbarigos and ocean scientist Brian Haus.
Rhode-Barbarigos and Haus have been involved in developing "green-gray" infrastructure that pairs the strength of specially designed concrete structures with the natural protection of corals and mangroves for effective, more natural-looking hybrid coastal protection.
"Living with water today doesn't look the same as it did 50 years ago, or even 20 years ago," they write. "Parts of Miami now regularly see 'sunny day' flooding during high tides. Salt water infiltrates basements and high-rise parking garages, and tidal flooding is forecast to occur more frequently as sea level rises. When storms come through, the storm surge adds to that already high water."
They add: "We don't want to see Miami become Venice or a city walled off from the water. We think Miami can thrive by making use of the local ecosystem with novel green engineering solutions and an architecture that adapts."
3. Climate-Friendly Concrete
Concrete is also evolving for the changing climate. Scientists are developing ways to minimize corrosion when concrete structures are subjected to sea water, and they're making concrete itself more climate-friendly.
Cement, which binds concrete, is responsible for about 7% of global carbon dioxide emissions – greenhouse gases that are warming the environment and causing the oceans to rise. Some 26 billion tons are produced nationwide each year, and production is growing.
"Given the scale of the industry and its greenhouse gas emissions, technologies that can reinvent concrete could have profound impacts on climate change," write University of Michigan engineers Lucca Henrion, Duo Zhang, Victor Li and Volker Sick.
Scientists are developing new types of concrete that reduce the amount of greenhouse gases released, including infusing it with carbon dioxide so future bridges and buildings lock away greenhouse gases that might otherwise be released into the atmosphere. The Michigan team has developed carbon dioxide-infused concrete that requires less steel, is stronger and more durable – and it's bendable.
Editor's note: This story is a roundup of articles from The Conversation's archives.
Reposted with permission from The Conversation.
From Your Site Articles
Related Articles Around the Web
The sun sets as smoke from illegal fires in an area of Amazon rainforest lingers, south of Novo Progresso in Para state, Brazil, on Aug. 15, 2020. CARL DE SOUZA / AFP via Getty Images
By Jessica Corbett
Following years of warnings and mounting fears among scientists, "terrifying" research revealed Wednesday that climate change and deforestation have turned parts of the Amazon basin, a crucial "sink," into a source of planet-heating carbon dioxide.
Though recent research has elevated concerns about the Amazon putting more CO2 and other greenhouse gases into the atmosphere than it absorbs, the new findings, published in the journal Nature, were presented as a "first" by scientists and climate reporters.
From 2010 to 2018, researchers for the new study — led by Luciana Gatti of Brazil's National Institute for Space Research — conducted "vertical profiling measurements" of carbon dioxide and monoxide a few miles above the tree canopy at four sites in Amazonia.
The researchers found that "Southeastern Amazonia, in particular, acts as a net carbon source" and "total carbon emissions are greater in eastern Amazonia than in the western part." The former, they noted, has been "subjected to more deforestation, warming, and moisture stress" than the latter in recent decades.
This is the biggest story in the world right now. https://t.co/vItrileKIF

— Ellie Mae O'Hagan (@Ellie Mae O'Hagan) 1626278188.0
As The New York Times reported Wednesday:

In an accompanying article in Nature, Scott Denning, a professor in the department of atmospheric science at Colorado State University, wrote that the paper's "atmospheric profiles show that the uncertain future is happening now."
In an emailed response to questions, Dr. Denning praised the new study as the first real large-scale measurement — from various altitudes across thousands of kilometers and remote sectors — of the phenomenon, an advance beyond the traditional measurement at forest sites. The results show "that warming and deforestation in eastern Amazonia have reversed the carbon sink at regional scale and that the change is actually showing up in atmospheric CO2," he wrote.

Gatti told The Guardian that "the first very bad news is that forest-burning produces around three times more CO2 than the forest absorbs. The second bad news is that the places where deforestation is 30% or more show carbon emissions 10 times higher than where deforestation is lower than 20%."
According to the newspaper — which noted the role of emissions from deliberately set fires for beef and soy production as well as the global criticism that Brazilian President Jair Bolsonaro has faced for encouraging the soaring deforestation:
Fewer trees meant less rain and higher temperatures, making the dry season even worse for the remaining forest, she said: "We have a very negative loop that makes the forest more susceptible to uncontrolled fires."
Much of the timber, beef, and soy from the Amazon is exported from Brazil. "We need a global agreement to save the Amazon," Gatti said. European nations have said they will block an E.U. trade deal with Brazil and other countries unless Bolsonaro agrees to do more to tackle Amazonian destruction.

The study comes after a March analysis, published in the journal Frontiers in Forests and Global Change, that took into account not only CO2 but also methane, nitrous oxide, black carbon, biogenic volatile organic compounds, aerosols, evapotranspiration, and albedo.
The new findings also follow an April study, published in Nature Climate Change, that focused on Brazil, which is home to the majority of the incredibly biodiverse and threatened rainforest that spans nine countries.
Comparing that research to Wednesday's, Denning said that "they're complementary studies with radically different methods that come to very similar conclusions."
"The Amazon rainforest is emitting a billion tonnes of carbon dioxide a year." #FaceTheClimateEmergency… https://t.co/RqnRVXuXMA

— Greta Thunberg (@Greta Thunberg) 1626280450.0
The researchers from the April study, who relied on satellite monitoring, found that between 2010 and 2019, the Brazilian Amazon released 16.6 billion tonnes of carbon dioxide, while only taking in 13.9 billion tonnes — meaning that over a decade, it released nearly 20% more CO2 than it absorbed.

"We half-expected it, but it is the first time that we have figures showing that the Brazilian Amazon has flipped, and is now a net emitter," said co-author Jean-Pierre Wigneron, a scientist at France's National Institute for Agronomic Research (INRA), at the time. "We don't know at what point the changeover could become irreversible."
Agence France-Presse reported that in a statement about the study, INRA said that "Brazil saw a sharp decline in the application of environmental protection policies after the change of government in 2019," referencing when Bolsonaro was sworn in as president.
"Imagine if we could prohibit fires in the Amazon — it could be a carbon sink," Gatti said Wednesday, noting the negative impact of converting swaths of the rainforest last for agriculture. "But we are doing the opposite — we are accelerating climate change."
Reposted with permission from Common Dreams.
Vithun Khamsong / Moment / Getty Images
While rooftop solar systems have become increasingly popular among U.S. homeowners, commercial solar panel installations can be even more effective at generating low-cost renewable energy. Solar energy has a great deal to offer businesses due to the scale at which they can invest, the simplicity of most installations and the high energy costs associated with running a growing organization.
Most business' buildings have wide, flat roofs that can fit a large number of solar panels. Commercial solar panel installations are eligible for two of the largest solar incentives: the federal solar tax credit and net metering programs. Plus, the more solar panels you install, the lower your cost per watt will be. Altogether, this means commercial solar owners get a great bang for their buck.
What Does a Commercial Solar Panel Installation Look Like?
Commercial solar energy systems vary much more in size and scope than their residential counterparts. Most commercial solar arrays are significantly larger, and they aren't always confined to roofs. Some organizations opt for solar carports, while others install ground-mounted solar panels. Larger commercial operations may even feature a "power tower," an array of mirrors that focus the sun's rays onto the photovoltaic panels below them.
Commercial systems are usually installed on a flat surface and must be built on racks tilted toward the sun at the best angle for the solar panels to capture the most energy during the day. Some systems even include features that synchronize the panels' angles (or azimuth) with the changing height of the sun.
Keeping the cost per panel as low as possible is key to securing the quickest return on investment (ROI) for larger commercial installations. For this reason, we recommend selecting the most efficient solar panels available. The less space, products and planning needed, the lower the aggregate costs of the installation will be. More efficient solar panels also tend to last longer, ensuring a reliable investment.
Solar offers commercial property owners a growing number of solutions to offset a large chunk, or even all, of a business's electricity bills. A commercial solar system is a sizable investment, but solar incentives, tax breaks and new technologies make it a very attractive one. The ideal way to get a good understanding of the best solar installation for your business is to consult with a local installer near you and get a quote, which you can do for free below.
Commercial Solar Costs

Given the size of commercial solar projects, customers can usually expect a larger figure than the cost of most residential systems. No two businesses are the same, and though some small organizations may find great value in a commercial system costing around $50,000, large industrial facilities or solar farms can cost over $1 million to install. The good news is that as the scale of the system increases, so does the speed at which you can recoup your investment.
Several tax credits, rebates and incentives still exist for commercial solar panel systems as they do for residential systems.
Incentive
Benefit for Commercial Solar Panel Installations

Federal solar tax credit

The federal solar investment tax credit (ITC) allows a deduction of 26% of the cost of the system for any commercial solar installation.

Bonus depreciation through MACRS

The Modified Accelerated Cost Recovery System (MACRS) allows a tax deduction for the depreciation of qualifying solar equipment. This solar tax incentive for commercial installations allows companies to recover their investments over an accelerated amount of time. For solar, this is five years. Bonus depreciation was introduced into MACRS after 2008 and allows you to allocate 100% of the depreciable value in just one year.

In other words, MACRS allows businesses to effectively accelerate their ROI through tax deductions.

Net metering

Commercial properties generating energy via solar panels are eligible for net energy metering (NEM). In the same way that a residential customer would feed excess solar energy back to the grid, commercial installations can exchange their surplus energy for credits from their utility company. These credits can be used to pull energy from the grid overnight or during rainy weather at no cost.

Statewide and local incentives

We encourage our readers to research statewide incentives or local incentives that may be available in their area. Depending on the area, a commercial solar installation could be eligible for solar rebates, renewable energy credits or zero-interest solar loans.
Benefits of Commercial Solar Installations
Commercial solar installations provide all the same benefits that residential solar installations do, only at a much larger scale. As most commercial solar installations can be well over 50 kW (the average residential is between 5 to 10 kW), some commercial solar installations can have over 10 times the environmental and economic impact of your average residential installation.
Environmental Benefits of Commercial Solar Panels
Commercial solar installations have the potential to offset hundreds, if not thousands, of the metric tons of carbon dioxide emitted by conventional energy generation. For example, a 50-kW commercial system will produce an estimated 65,000 kWh of clean energy per year. This would lower a business's carbon footprint by 1,000 metric tons over the course of a commercial solar power system's lifetime (the equivalent of not burning just over 1 million pounds of coal).
As a growing number of consumers are choosing to support businesses with responsible environmental practices, solar presents businesses with a golden opportunity to reflect their commitment to sustainability while still turning a profit.
Financial Benefits of Commercial Solar Panels
Energy costs are routinely one of the highest costs to businesses. Energy Star reports that the nation's small businesses spend over $60 billion on energy per year, and utility rates are only projected to increase over time.
Utility rates also fluctuate with frequent supply disruptions, so investing in solar allows businesses to offset their energy costs in a predictable, fixed manner. The average lifetime of a solar panel is around 25 years, so with the right warranty, a business can reliably budget its energy costs decades in advance. By offsetting the majority (or sometimes all) of their energy costs, businesses can reinvest huge sums of money back into their organizations, raising their bottom line.
FAQ: Commercial Solar Panel Installations
Are commercial solar panel installations worth it?
Installing solar panels is one of the best financial investments a business can make. Assuming they have the proper space and climate for solar panels, businesses can offset huge chunks of their energy costs while fostering an ethical image. With a good number of soon-to-expire commercial incentives on the market today, there has never been a better time for businesses to invest in solar.
How long does it take to install commercial solar panels?
Commercial solar installations are typically much larger than residential installations, so they can have a more intensive install process. Depending on the size of the system, commercial solar panel installations can take anywhere from weeks to months to complete. The best way to learn how long an installation would take for your business is to connect with a local solar installer near you.
How many solar panels do I need for a commercial installation?
The number of solar panels necessary for an installation will depend mainly on the goals of the installation and how much space is available for panels. Though some commercial solar operations like solar farms exist to generate and sell energy for profit, most businesses only aim to offset their own energy costs. That means they won't need to buy as many panels as they can fit, but only the amount necessary to meet their energy needs. The best method to determine exactly how many panels you'd need to meet your energy needs is to contact a local solar installer for a free proposal.
Can solar panels be used for commercial and industrial purposes?
Absolutely. Commercial and industrial solar installations can sometimes offer even more value than residential solar panels. Due to the scale of most commercial installations, price-per-watt is cheaper, giving customers much more bang for their buck. Commercial installations still maintain eligibility for the solar tax credit, net metering and certain tax deductions, making it a savvy investment for business owners.
Karsten Neumeister is a writer and renewable energy specialist with a background in writing and the humanities. Before joining EcoWatch, Karsten worked in the energy sector of New Orleans, focusing on renewable energy policy and technology. A lover of music and the outdoors, Karsten might be found rock climbing, canoeing or writing songs when away from the workplace.
Hurricane Iota is the latest category 5 storm ever recorded in the Atlantic, with the aftermath seen here in Cortes, Honduras on November 19, 2020. Orlando SIERRA / AFP / Getty Images
By Jeff Masters, PhD and Dana Nuccitelli
Calendar year 2020 was an extreme and abnormal year, in so many ways. The global coronavirus pandemic altered people's lives around the world, as did extreme weather and climate events. Let's review the year's top 10 such events.
1. Hottest Year on Record?
The official rankings will not be released until January 14, but according to NASA, Earth's average surface temperature in 2020 is likely to tie with 2016 for the hottest year on record, making the last seven years the seven hottest on record.
Remarkably, the record warmth of 2020 occurred during a minimum in the solar cycle and in a year in which a moderate La Niña event formed. Surface cooling of the tropical Pacific during La Niña events typically causes a slight global cool-down, as does the minimum of the solar cycle, making it difficult to set all-time heat records. The record heat of 2020 in these circumstances is a demonstration of how powerful human causes of global warming have become.
Figure 1. The eye of category 5 Hurricane Iota on November 16, the strongest hurricane of the 2020 season, as seen by the Sentinel-2 satellite. Image credit: Pierre Markuse
2. The Wild 2020 Atlantic Hurricane Season
The 2020 Atlantic hurricane season produced an extraordinary 30 named storms (highest on record), 13 hurricanes (second-highest on record), and six major hurricanes (tied for second-highest on record): more than double the activity of an average season (12 named storms, 6 hurricanes, and 3 major hurricanes).
The 2020 season was notable not only for its record number of named storms (after breaking into the Greek alphabet by the ridiculously early date of September 18), but also for its record number of rapidly intensifying storms (10), record number of landfalling U.S. named storms (12), and record number of landfalling U.S. hurricanes (six). Every single mile of the mainland U.S. coast from Texas to Maine was under a watch or warning related to tropical cyclones at some point in 2020. U.S. hurricane damage exceeded $37 billion, according to insurance broker Aon, the eighth-highest annual total on record.
Two catastrophic category 4 hurricanes hit Central America in November: Hurricane Iota, the latest category 5 storm ever recorded in the Atlantic, and Hurricane Eta, the deadliest tropical cyclone worldwide in 2020, with at least 274 people listed as dead or missing. At least seven hurricanes from 2020 will be worthy of having their names retired: Iota, Eta, Zeta, Delta, Sally, Laura, and Isaias – although there is still no official mechanism for retiring storm names from the Greek alphabet. The record for most names retired in one Atlantic season was set in 2005, when five hurricanes had their names retired.
Figure 2. Global energy-related emissions (top) and annual change (bottom) in gigatons of carbon dioxide, with projected 2020 levels highlighted in red. Other major events are indicated to a give a sense of scale. Image credit: Carbon Brief, using data from the Global Energy Review
3. Record-High Atmospheric Carbon Dioxide Levels Despite Record Emissions Drop
As a result of restrictions taken to curb the coronavirus pandemic, carbon emissions to the atmosphere in 2020 declined by 9 to 10% in the U.S. and 6 to 7% globally, although some of those reductions were offset by carbon released by wildfires. Those are the largest annual carbon emissions declines since World War II and far more than the 1% global and 6% U.S. emissions drops brought about by the 2008 Great Recession.
Nevertheless, atmospheric carbon dioxide levels rose by 2.6 parts per million from 2019 to 414 ppm in 2020. The amount of carbon in the atmosphere will not decline until human emissions reach net zero. Moreover, as coronavirus restrictions were lifted during 2020, global carbon pollution nearly rebounded to pre-COVID levels.
Figure 3. A wildfire in the Sakha Republic, Arctic Circle, Siberia, Russia creates smoke and pyrocumulus clouds on July 9, 2020. A record heat wave in Siberia during June led to the Arctic's first-ever 38.0°C (100.4°F) temperature and helped drive the Arctic's worst wildfire season on record. Image credit: Copernicus Sentinel data via Pierre Markuse
4. An Apocalyptic Wildfire Season
The year 2020 brought record levels of fire activity to the U.S. and Arctic, but unusually low levels in Canada and tropical Africa, resulting in a below-average year for global fire activity, according to the Copernicus Atmosphere Monitoring Service. According to Insurance broker Aon, the global direct cost of wildfires in 2020 was $17 billion, ranking as the fifth-costliest wildfire year, behind 2017, 2018, 2015 (major Indonesian fires), and 2010 (major Russian fires).
The Australian bushfire season ending in early 2020 (due to seasons in the Southern hemisphere being the reverse of those in the Northern hemisphere) was also a record-breaker, having burned more than 46 million acres and destroyed more than 3,500 homes.
The National Interagency Fire Center reported that U.S. wildfires burned 10.25 million acres as of December 18, 2020, the highest yearly total since accurate records began in 1983. The previous record was 10.13 million acres in 2015. The hottest August through October period in Western U.S. history, combined with severe drought and a once-in-a-generation offshore wind event, conspired to bring about an apocalyptic western U.S. wildfire season. Total U.S. wildfire damages in 2020 were $16.5 billion, said Aon, ranking as its third-costliest year on record, behind 2017 ($24 billion) and 2018 ($22 billion). Wildfires caused at least 43 direct U.S. deaths. But the indirect death toll among people 65 and older in California alone during the period August 1-September 10 – due to wildfire smoke inhalation – was likely between 1,200 and 3,000, researchers at Stanford University reported in a September 11 study. The 4.2 million acres burned in California in 2020 was more than double the previous record set in 2018.
5. Super Typhoon Goni: Strongest Landfalling Tropical Cyclone on Record
Super Typhoon Goni made landfall near Bato, Catanduanes Island, Philippines, on November 1 with sustained winds of 195 mph and a central pressure of 884 mb, according to the Joint Typhoon Warning Center, or JTWC. Goni was the strongest landfalling tropical cyclone in world recorded history, using one-minute average wind speeds from the National Hurricane Center for the Atlantic/Northeast Pacific and one-minute average winds from JTWC for the rest of the planet's ocean basins.
Goni killed 31 people, damaged or destroyed 250,000 homes, and caused over $1 billion in damage, tying it with Typhoon Bopha in 2012 and Typhoon Vamco in 2020 as the Philippines' second-most expensive typhoon on record, adjusted for inflation. Only Super Typhoon Haiyan in 2013 ($11.1 billion) was more damaging.
Ominously, seven of the 10 strongest landfalls in recorded history have occurred since 2006.
6. Hottest Reliably Measured Temperature: 130°F in Death Valley
Death Valley, California, hit an astonishing 129.9 degrees Fahrenheit (54.4°C) at 3:41 p.m. PDT, August 16, 2020, at the Furnace Creek Visitor's Center. This reading was rounded to 130 degrees Fahrenheit in the daily summary from NOAA. According to weather records experts Christopher Burt, who wrote the comprehensive weather records book "Extreme Weather," and Maximiliano Herrera, who tweets under the Twitter handle, Extreme Temperatures Around the World, the observation may be the hottest reliably recorded temperature in world history, breaking the 129.2 degrees Fahrenheit readings at Death Valley in 2013 and in Kuwait in 2016.
The World Meteorological Organization is conducting a review of the site's observing equipment. "If the observation passes an investigation (instrument calibration, etc.) then, yes, this is a new reliably measured global extreme heat record," Burt wrote by email. However, the official world record will remain a 134 degrees Fahrenheit measurement taken at Death Valley on July 10, 1913, a record widely viewed as bogus.
7. Most Expensive 2020 Disaster: Flooding in China Causes $32 billion in Damage
Seasonal monsoon flooding in China in June through September killed 278 people, damaged or destroyed 1.4 million homes and businesses, and did $32 billion in damage, according to insurance broker Aon. EM-DAT, the international disaster database, ranks that total as the third-most expensive non-U.S. weather disaster since accurate records began in 1990 (adjusted for inflation), behind 1998 flooding in China ($48 billion) and 2011 flooding in Thailand ($47 billion).
In a September 2020 study published in the Bulletin of the American Meteorological Society, "Each 0.5°C of Warming Increases Annual Flood Losses in China by More than US$60 Billion," researchers found that annual average flood losses in China during the period 1984-2018 were $19.2 billion (2015 dollars), which was 0.5% of China's GDP. Annual flood losses increased to $25.3 billion annually during the period 2006-2018. The study authors predicted that each additional 0.5 degrees Celsius of global warming will increase China flood losses by $60 billion per year.
Figure 5. Arctic sea ice age near the time of the annual minimum in 1985 (left) and in 2020 (right). There is very little old, thick ice left in the Arctic, increasing the chances of a late-summer ice-free Arctic by the 2030s. Image credit: Zack Labe
8. Near-Record Low Arctic Sea Ice
Arctic sea ice reached its annual minimum on September 15, 2020, bottoming out at its second-lowest extent and volume ever recorded, behind 2012. A new study suggests that the 2012 record hasn't been broken despite ever-rising temperatures because the rapidly-warming Arctic has altered the jet stream, leading to cloudy summer Arctic conditions that have acted to temporarily preserve some of the sea ice. However, long-term global warming will inevitably win out, and scientists expect the Arctic to be ice-free in the summer beginning sometime between 2030 and 2050. Overall, three-quarters of the volume of summer sea ice in the Arctic has melted over the past 40 years.
The Northern Sea Route along the northern coast of Russia finally froze shut on November 3, after being open a record 112 days, and 2020 was the busiest shipping season ever for natural gas tankers in the Arctic, according to Bloomberg.
9. U.S. Withdrawal From Paris Climate Accord and Election of Joe Biden
The U.S. officially withdrew from the Paris Climate Agreement the day after the November 3, 2020 election. But Joe Biden, who won that presidential election, has announced his intent to immediately rejoin the Paris agreement on the day of his inauguration: January 20, 2021.
President-elect Biden considers tackling climate change a top priority and has proposed a plan to invest $2 trillion over four years in deploying climate solutions. He has assembled a team tasked with carrying out that plan, including several climate-focused cabinet member-nominees and the first national adviser on climate change.
It's a dramatic change from the previous administration's record of climate and environmental protection rollbacks.
10. A Near-Record Number of Global Billion-Dollar Weather Disasters
Through the end of November, 44 billion-dollar weather disasters had occurred globally in 2020, according to the November 2020 Catastrophe Report from insurance broker Aon. The record in the Aon database is 47, set in 2010, and 2020 could challenge that record when the final tallies are announced on January 25, 2021.
The United States suffered 25 billion-dollar weather disasters in 2020, surpassing Aon's previous U.S. record of 20 in 2017. The record number of U.S. disasters led to the American Red Cross's providing record levels of disaster sheltering in 2020, according to a December 2 article by E&E News.
An October 13 report by the United Nations Office for Disaster Risk Reduction found a "staggering" rise in climate-related disasters, including extreme weather events: those nearly doubled, from 3,656 in 1980-1999 to 6,681 in 2000-2019. The number of major floods more than doubled, from 1,389 to 3,254, and the incidence of destructive storms increased from 1,457 to 2,034.
The report blamed human-caused climate change as a significant factor in the increased disasters. It warned: "It is baffling that we willingly and knowingly continue to sow the seeds of our own destruction, despite the science and evidence that we are turning our only home into an uninhabitable hell for millions of people." The U.N. report authors called attention to "industrial nations that are failing miserably on reducing greenhouse gas emissions to levels commensurate with the desired goal of keeping global warming at 1.5 degrees Celsius as set out in the Paris Agreement."
Reposted with permission from Yale Climate Connections.