Shelley's Eagle Owl. Dr Robert Williams
Shelley's eagle owls are the largest owls that live in Africa's rainforests, according to HuffPost, but they have still managed to stay well hidden.

In fact, there have been no confirmed photographs of the species taken in the wild since scientists first catalogued its existence 150 years ago. Until now. British scientists snapped a photo of the elusive bird on October 16, Imperial College London announced in a press release.
"It was so large, at first we thought it was an eagle," Dr. Joseph Tobias of Imperial College London said in the press release. "Luckily it perched on a low branch and when we lifted our binoculars our jaws dropped. There is no other owl in Africa's rainforests that big."
DISCOVERY: There have been no confirmed sightings of Shelley\u2019s Eagle Owl since the 1870s. \n\nThis all changed when scientists visited Atewa forest in #Ghana and disturbed the #Owl from its daytime roost.\n\nSee the first photo captured after 150 years http://ow.ly/z90T50GvXRI

— Imperial College (@Imperial College) 1634896810
Tobias was working with freelance ecologist Dr. Robert Williams when the pair startled the bird in Ghana's Atewa forest. They only saw the bird for 10 to 15 seconds, but the photographs were enough to confirm its identity. The sighting is a big deal because the owl has rarely been spotted since it was first described in 1872 by Natural History Museum in London curator Richard Bowdler Sharpe. Sharpe described the bird based on a specimen from a local hunter in Ghana. However, until now, it had not been conclusively spotted in the West African nation since the 1870s.
There have been some sightings in other countries, and, in recent decades, there have been reports from people claiming to have seen or heard the bird in West or Central Africa. There have also only been a few poor-quality photographs of the bird ever taken.
Some grainy photographs of a captive Shelley's eagle owl were snapped at an Antwerp zoo in 1975. A very pixelated photograph was also taken of a bird that might be Shelley's eagle owl in Congo in 2005.
"This is a sensational discovery," Dr. Nathaniel Annorbah of the University of Environment and Sustainable Development, Ghana said in the press release. "We've been searching for this mysterious bird for years in the western lowlands, so to find it here in ridgetop forests of Eastern Region is a huge surprise."
Shelley's eagle owl can grow to be around two feet, according to HuffPost. It has a distinct physical appearance, with black eyes and a yellow bill, the press release described. The rare species is considered vulnerable by the IUCN Red List, which estimates that there are between 1,500 and 7,000 adult individuals in the wild. The species' population is decreasing, and the main threat to its survival is the deforestation of its forest habitat for logging and agriculture. Hunting may also reduce the food sources available to it.
The bird's vulnerable status means the new photograph could be important from a conservation perspective. Atewa Range Forest Reserve, where the bird was photographed, is an important biodiversity hotspot but is also under threat from illegal logging and bauxite mining, according to the press release. The bird's presence there could boost calls from groups like Friends of Atewa to turn it into a national park.
"We hope this sighting draws attention to Atewa forest and its importance for conserving local biodiversity," Williams said in the release. "Hopefully, the discovery of such a rare and magnificent owl will boost these efforts to save one of the last wild forests in Ghana."
EcoWatch Daily Newsletter
Some of the youth petitioners who appealed to the UN Committee on the Rights of the Child for protection against climate change and its effects attended the global climate strike in Sept. 2019 in New York. Michael Rubenstein / EarthJustice
The international human rights body is tasked with protecting children's rights. As such, a joint petition from youth including Greta Thunberg argued that five G20 countries — Argentina, Brazil, France, Germany, and Turkey — are violating their rights to life, health, and culture under the Convention on the Rights of the Child by failing to curb greenhouse gas emissions to levels that would keep global temperature increases below 1.5°C above pre-industrial levels.
The petition called out five countries that have ratified the UN Convention on the Rights of the Child but that continue to pollute and use fossil fuels. By doing so, they are not taking action to fulfill their obligations under the Convention to provide for the health and well-being of children as the climate crisis intensifies, Earthjustice reported.
In their petition, the youth requested action, not money. They implored the UN body to make specific recommendations to the five nations about how they can meet their treaty obligations. These included changing their laws in response to climate change and applying more diplomatic pressure on big polluters like the U.S. and China. Every country except the U.S. has ratified the Convention.
The 1.5°C target was set by climate scientists in the historic Paris Agreement. According to the IPCC Special Report on Global Warming of 1.5°C, successful limiting of temperature increases will mean "our world will suffer less negative impacts on intensity and frequency of extreme events, on resources, ecosystems, biodiversity, food security, cities, tourism and carbon removal."
The young petitioners, the self-dubbed "Children vs. the Climate Crisis," hail from 12 different nations ranging from the tiny, almost-sea-level-height Marshall Islands to the behemoth fossil fuel-guzzling U.S. They all reiterate that they, children, should not be taking up this fight. Instead, they should be enjoying their teenage years and not wondering what the next decades could bring, French climate activist Iris Duquesne, 18, told EcoWatch. Despite their diverse origin stories and unique reasons for protesting, their message is unified: to save the future, severe and swift action is needed now.
"The truth is that I'm doing this because I feel like I haven't been left a choice and this is the only way for me to not feel guilty," Duquesne told EcoWatch. "The shame of having the possibility to do something and not doing it is too big. This is the main motivation for all youth climate activists, this and anger. Anger to feel left behind, not listened to and simply left alone."
The youth are represented by human rights and environmental lawyers from Hausfeld and Earthjustice. The Committee's decision, delivered Oct. 11, "delivered a rebuke to young people around the world who are demanding immediate action on the climate crisis," a statement by Hausfeld said. "In dismissing the case, the Committee told children that climate change is a dire global emergency, but the UN's doors are closed to them."
The Committee has instructed the youth to each file claims in the five countries, only returning to the UN after they've lost in national courts. Their attorneys warn that this process would create years of procedural delays and that it sends this message to the children: "You're on your own."
"I feel angry," Duquesne told EcoWatch. "Governments and officials say they care, but nothing is ever being done to secure a safer future for us. Our livelihoods and integrity are directly impacted, yet nobody listens to us. It is very very scary."
"For petitioner Litokne Kabua (18) and other children from the Marshall Islands in the south Pacific, there is simply no time to file a climate change case in every state in the world that is fueling global warming: if emissions are not immediately reduced, the Marshall Islands will likely be submerged in the ocean within the children's lifetime," the Hausfeld statement said. This makes fighting climate change not just an environmental issue, but also a social justice issue.
Despite the disappointing outcome, the youth did win on some of the most challenging legal issues dealing with climate litigation. The Committee accepted their arguments that states are legally responsible for the harmful effects of emissions originating in their territory on children outside their borders. Moreover, the fact that all states are causing climate change, the Committee held, does not absolve states of individual responsibility to reduce their own share of emissions. The Committee also found that the youth are victims of foreseeable threats to their rights to life, health, and culture. These findings could prove important in future climate litigation.
Despite this legal victory, the procedural loss requiring them to bring their cases first in national courts is a big blow. Their attorneys claim there are "tomes of case law and expert evidence showing that none of those cases would succeed." In effect, their attorneys argue, the Committee instructed the youth to squander years waiting for inevitable dismissal, and time is running out.
"I have no doubt this judgment will haunt the Committee in the future," said petitioner Alexandria Villaseñor, 16. "When the climate disasters are even more severe than they are now, the Committee will severely regret not doing the right thing when they had the chance. Children are increasingly on the frontlines of the climate crisis, accounting for over 80% of climate-related deaths. Yet again, the adults have failed to protect us."
Tiffany Duong is a writer, explorer and motivational speaker. She holds degrees from UCLA and the University of Pennsylvania Carey Law School. As a contributing reporter at EcoWatch, she gives voice to what's happening in the natural world. Her mission is to inspire meaningful action and lasting change. Follow her on Twitter/Instagram @tiffmakeswaves.
What about all 41 released in 2021?
Reviews
Prostock-Studio / iStock / Getty Images
We had a lot of questions when we heard that Hallmark was releasing 41 Christmas movies this year alone. First off, how? Secondly, do I have the time to watch them all? Do I have the energy to watch all 41 (mentally and physically) so as not to miss out on this timeless holiday tradition? How much electricity would that even require?
With the holidays approaching, we thought you might like the answer to the question us solar nerds are asking: how many solar panels does it take to watch a Hallmark Christmas movie?
Don't celebrate Christmas or watch Hallmark movies? Fret not. This framework can help you understand the amount of power it takes to watch any movie, TV show, sports game or even provide electricity to your entire home.
How Much Electricity Does It Take to Power a TV?
The easiest place to start is by measuring the amount of electricity it requires to power your TV (to really do this right would require doing a full life-cycle assessment of your TV, cable box or console, etc., but we'll keep things simple for now). In this context, electricity pulled to power your TV is measured in kilowatt-hours (kWh), a unit of energy equal to one kilowatt (1,000 watts) of power sustained for one hour. Think about kW as horsepower, and kWh as the speed of the car.
Say you had a 100-watt light bulb. By definition, a light bulb is labeled 100-watt because it requires 100 watt-hours of energy to run for one hour.
We can use the same method in measuring the amount of electricity necessary to power your TV. First, you'll need to find the wattage of your TV. We'll use an average size of about 150 W, which Payless Power says is the amount of power a 50-inch LCD TV.
Following this logic, we now know that it takes 150 watt-hours of energy to power this TV for one hour. Plasma TVs of the same size can be around 300 W, whereas an energy-efficient LED TV might be closer to 100 W.
Next question to answer would be: How long do we have to power our TVs with solar for some "A Princess for Christmas" action?
How Long Are Hallmark Christmas Movies?
Hallmark Christmas movies are made to air on TV and are about 90 minutes in length (aimed to line up with a two-hour airtime on cable). For simplicity's sake, let's use the two-hour figure.
Applying our simple logic, we know that powering a 150 W TV for two hours would require 300 watt-hours of electricity (150 watts x 2 hours).
A three-hour baseball game would require 450 watt-hours (150 watts x 3 hours).
A half-hour episode of Seinfeld would require 75 watt-hours (150 watts x .5 hours).
Say you set a reasonable goal of limiting yourself to 10 Hallmark Christmas movies this season. Twenty hours of Hallmark movie magic would set you back 3,000 watt-hours of electricity, or 3 kWh (150 watts x 20 hours).
Starting to make sense?
So, How Many Solar Panels Does It Take To Watch a Hallmark Christmas movie?
We've measured our figure of 300 watt-hours of energy necessary to watch one Hallmark Christmas movie on a standard TV. So, how many watt-hours of electricity does one solar panel produce?
Our favorite solar panels average around 350 W. One 350-W solar panel will produce 350 watt-hours of electricity when receiving direct sunlight for one hour. Assuming this panel gets around five hours of direct sunlight in a given day, one 350-W panel would generate 1,750 watt-hours of electricity (1.75 kWh). If you live in a very sunny region, factor in a little more conversion (maybe 2 kWh), and if you live further north your energy might be closer to 1.5 kWh.
For simplicity, let's stick with the median figure of 1.75 kWh generated in one day. How many hours of energy would this provide your TV?
Let's first convert the 150 watt figure in kilowatts for our calculation: 150 W / 1,000 kW = .15 kW
Next, divide the power generated by the panel by the kilowatts needed to power your TV: 1.75 kWh / .15 kW = 11.7 hours of TV.
That means that, in one day, a single 350 W solar panel will produce enough energy to watch nearly six full-length Hallmark Christmas movies (5.85 to be exact).
Now the fun part. How many solar panels does it take to watch just the 41 Hallmark Christmas movies released in 2021? What about every Hallmark Christmas movie ever made? If you didn't want to wait the number of days required, that figure is equivalent to how many panels you would need to generate that same amount of energy in one day.
(Assuming a constant of five hours of direct sunlight per day on a 350-watt solar panel)
EcoWatch Illustration by Devon Gailey
Approximate Runtime
Energy Required
Number of Charging Days Needed if You Have One Solar Panel
One Hallmark Christmas Movie
2 hours
0.3 kWh
<1 Day
Average Baseball Game
3 hours
0.45 kWh
<1 Day
Entire Season of Survivor
16 hours
2.4 kWh
1.4 Days
12 Hallmark Christmas Movies
(A full day!)
24 hours
3.6 kWh
2.1 Days
41 Hallmark Christmas Movies
(2021 Releases)
82 hours
12.3 kWh
7.1 Days
100 Hallmark Christmas Movies
200 hours
30 kWh
17.2 Days
278 Hallmark Christmas Movies
556 hours
83.4 kWh
47.7 Days
So, there you have it. On a sunny day, one solar panel is more than enough to provide the electricity you need to watch just one Hallmark Christmas movie. From there, we hope you have the tools necessary to calculate the solar energy necessary to power just about anything.
Powering Your Holidays with Solar
Using these formulas, you could even calculate how many solar panels you need to power your entire home. According to the EIA, in 2020, the average annual electricity consumption for a U.S. residential utility customer was roughly 30 kilowatt-hours (kWh) per day — the same amount of power it takes to watch 100 Hallmark Christmas movies.
With the same formula, we can divide 30 kWh by 1.75 (kWh generated by one panel in one day assuming the same constants) and get about 17 solar panels necessary to offset a home's daily use, a 6 kW system. Add one or two panels if you live at a northern latitude, and subtract a few if you live farther south and get more sunlight per day.
Of course, panel efficiency and the actual amount of energy you consume will all factor into how many panels you actually need for your home. But it's a safe bet that purchasing even one panel to power your television will help offset your home's energy use — especially if you're planning on binge-watching hours of iconic cinema to get you in the holiday spirit.
EcoWatch Illustration by Devon Gailey
With Thanksgiving and the holiday season right around the corner, we're gearing up for a period of celebration and gathering with friends and loved ones.

Holiday events and parties – like birthdays, wedding showers, graduations, anniversaries – are often quite wasteful, but don't have to be! Plan a party that's fun, festive, and sustainable.
Decorations
Instead of loading up your cart at the party-supply store with plastic, get creative and make your own party decorations.
Collect the packing-material paper from packages over time to decorate with, and utilize old sheets or used fabric from thrift stores. For themed parties, cut out and paint paper and used cardboard to create the desired atmosphere, or drape fabric from the ceiling, around the porch, or for a photo backdrop. Try out some more intricate paper decorations you can make yourself, like streamer chandeliers or giant pom-poms.
Flowers and floral arrangements are a common way to decorate, but usually have an environmental cost; most flowers sold in the U.S. are imported from Columbia and Ecuador, traveling long distances in refrigerated airplanes to reach consumers only 3-5 days after they've been picked, and create harmful runoff from heavy fertilizer use. Opt instead for flowers from a vendor that grows locally (and organically, if possible), and donate the blooms afterwards. Organizations like Random Acts of Flowers and NYC-based Repeat Roses will help rearrange and donate your blooms to hospice centers, nursing homes, and other facilities.
Decorating with nature can go beyond flowers. Bring greenery like hardy herbs, evergreen branches, wild grasses, and wildflowers indoors. You can even make your own confetti out of leaves using a hole-puncher, especially for an outdoor party, leaving you with no cleanup. For fall parties, try corn stalks, colorful leaves, and acorns, and during the holiday season, bring in holy and pine branches, pinecones, winter berries, and homemade wreaths to set a festive mood.
For larger events, rent or borrow necessities like chairs, tables, and tablecloths. Research party-supply renters in your area, or contact friends and family who have hosted similar gatherings and ask what materials they still own that they'd be willing to lend.
If you do buy decorations, seek out local artists who handmake pieces instead of buying mass-produced goods, and pick them up locally.
Food
The food you choose to serve is perhaps one of the best ways to lower the environmental impact of your event.
Half of all plastics produced are designed to be used only once, according to the United Nations Environment Program, which includes the packaging for processed foods and pre-made meals. Make your own appetizers, snacks, main courses, and desserts instead of buying pre-made, plasticized party platters or packaged snacks, using fresh, organic, local, and in-season ingredients when possible; you'll avoid plastic and all the carbon-intensive processes needed to create and store a pre-made food item. By using local ingredients, you'll also cut out the 1,500 miles of travel needed to bring most meals to your plate.
Consider also preparing only plant-based vegetarian or vegan dishes for your party to cut down on the global greenhouse gas emissions, deforestation, water use, and other environmental issues connected to meat consumption.
If you're not able to make all of the dishes yourself (which is quite reasonable), turn your event into a potluck. Explain in the invitation that this is a waste-free event, and encourage guests to help reach your zero-waste goal. Ask them to bring dishes in reusable dishware and consider making plant-based items. It's also helpful to ask guests to bring a specific course – like a dessert, appetizer, salad, or hot entrée – to ensure there isn't too much of one thing, leaving behind unnecessary leftovers that will contribute to the 30-40% of the food supply in the United States that is wasted each year.
Save containers in the weeks prior to the party – like take-out boxes, plastic parmesan cheese or hummus containers, etc. – to hand out leftovers, or ask guests to bring their own Tupperware. Freeze uneaten food for yourself, or give away to neighbors and friends that couldn't join for the actual event to prevent food waste.
Drinks
Ditch bottled water and drinks by making your own!
Fill glass carafes with homemade drinks for guests to pour into their own glasses: infused water, sangria, lemonade, flavored iced tea, or your other favorite beverages that can be made in large quantities. For a big bash, consider buying a beer keg or other bulk alcohol instead of individual canned drinks
In the weeks before your event, collect glass jars from salsa, pasta sauce, etc. to be washed and used as cups at the party. The different shapes and sizes of the jars will add a creative flair, and they can be decorated with twine, fabric, lace, and tied-on paper labels that guests can write their names on.
If you do go single-use, buy beverages in cans made of aluminum: one of the most recyclable materials.
Dishware
Along with glass jars, swap the rest of your party-dishware for reusables.
Disposable paper plates and bowls are not recyclable, given that the paper absorbs oil and residue from food. Plastic dishware might sometimes be recyclable, but must be washed, and still contributes to the massive amounts of plastic waste generated in the world: over 380 million tons a year. Plastic silverware is generally not recyclable also because of its shape and the type of plastic used to make it.
To minimize dishware, consider serving mainly finger-foods that guests can enjoy without utensils, although collecting and washing plates, bowls, and silverware is relatively easy, especially with the help of a dishwasher. If you expect to have more guests than you have dishware, ask friends and family to borrow a set of theirs, or search secondhand retailers like Facebook marketplace, local thrift stores, or yard sales for cheap dishes and utensils that you can use and store for all your upcoming gatherings.
Reusable napkins are also a worthwhile investment for parties and for the household in general; put out napkin rings that can be labeled so people know which is theirs throughout the day, and have a receptacle near the food for used napkins, which can be tossed in the washing machine the next day and reused over and over again.
If you choose to go the disposable route for a particularly large party, or if washing many dishes isn't possible for you, seek out compostable dishware and create a plan for composting it correctly. Sending compostable plates and silverware to landfills – which are airtight and don't allow aerobic degradation – doesn't do much good. Find a nearby commercial composting facility to bring them, or place in your compost bin, if the product specifies that it can break down in residential composters. Make sure you know how the products you buy can be properly disposed of beforehand.
Waste
Dishware isn't the only thing to be properly disposed of. Set up a station near the food with separate vessels for trash, recycling, and composting. Label each with a list of what should go in it; you can even hang an example of each piece of waste (pieces of silverware, different plates, etc.) above each bin as a visual. Set up a receptacle for reusable dishware and napkins next to these bins so guests know exactly where their items should go.
Trash and recycling are easy to manage in most places, but composting can be slightly more tricky. Make sure guests know what can be put in the compost: no meat, dairy, or non-biodegradable items. Place the scraps in your own compost, or research composting drop-off centers or services in your area. In some locations, composting services will provide residents with buckets for a fee, and will then come collect the scraps on a specified date. Look into what options exist in your area for properly disposing of your organic waste.
To go the extra mile, divert plastic waste from the trash with Terracycle: a company that collects and recycles practically anything. Visit one of their public drop-off locations, or purchase your own Terracycle Zero Waste Box to fill with accepted items and send back to the company to be recycled. Let guests know what to put in the box, such as candy or snack wrappers. Terracycle even sells a box specifically for Dining Disposables and Party Supplies! Or course, the best option is to avoid creating this waste altogether, especially as these boxes can be rather expensive.
Games and Party Favors
To avoid unnecessary plastic waste, replace party favors and prizes for party games with more thoughtful, waste-free gifts: day passes to museums or classes, gift cards to local businesses, propagated plants or potted herbs with instructions for growing, baked goods or homemade candy, seed packets, or waste-reducing items like reusable straws, to-go mugs, and produce bags.
Instead of playing games that require buying specific things – like props, sports equipment, complex crafting equipment, etc. – opt for easier activities like Hedbanz (with DIY cards), charades, or board games that you or other guests can provide.
Gifts
Gift-giving is a wonderful part of the holiday season – as well as birthdays, showers, or other events – but giving gifts without thought can be an unnecessary source of waste.
Instead of doing a Secret Santa or exchanging individual holiday presents as a group, play a round of White Elephant with the best thrifted finds, items you already own, or gifts that will help others reduce waste in their lives, like an at-home composting set-up for a friend who doesn't yet have one.
If the party is for a more gift-oriented event – like a birthday, wedding shower, or anniversary – ask guests to consider the impact of their gift, and request experiences, donations, or money for a specific purpose, like a honeymoon. A registry or Pinterest board of gift ideas will also nudge folks in the right direction and make sure you're only being given things you actually want/need, and they won't end up in the donation bag right away.
Challenge guests to wrap gifts creatively with newspaper, scrap paper, used wrapping paper, or other materials, listing a few in the invitation to give them ideas. Alternatively, set up a gift-wrapping station at the edge of the party where guests can use provided scrap paper or cloth, like scarves, decorative dishtowels, or Furoshiki Wraps, which have been used in Japan for centuries to wrap gifts.
Linnea graduated from Skidmore College in 2019 with a Bachelor's degree in English and Environmental Studies, and now lives in Brooklyn, New York. Along with her most recent position at Hunger Free America, she has interned with the Sierra Club in Washington, DC., Saratoga Living Magazine, and Philadelphia's NPR Member Station, WHYY.
From Your Site Articles
Related Articles Around the Web
Ikea is among the companies implementing circular economy initiatives. Visual China Group / Getty Images
By Sean Fleming
What goes around comes around, according to the old saying. And in the case of the circular economy, that's certainly true.
The circular economy takes a different approach to the take-make-dispose model of consumption to which many have become accustomed. By reusing and recycling as much as possible, plus repurposing and selling on items that have outlived their initial use, the circular economy is creating jobs and generating economic activity, while easing some pressures on the environment.
It's an approach based on "designing out waste and pollution, keeping products and materials in use, and regenerating natural systems," in the words of the Ellen MacArthur Foundation. The idea is gaining momentum and truly hitting the mainstream as a growing number of household-name brands adopt circular methods and develop products with circularity built in.
Organizations around the world are creating new platforms to support circular innovation. For instance, the World Economic Forum's Scale360° Playbook initiative brings together technologists, researchers, entrepreneurs and governments to develop new products and solutions, maximize resources and rethink value chains. Additionally, emerging circular innovators from around the world can connect and work together in sharing ideas and solutions through UpLink, the Forum's open innovation platform.
Regenerate, reuse, recycle. Ellen MacArthur Foundation
Here are four examples of the circular innovation that could be coming to a store near you.
Recycling Incentives: Thousand Fell
Thousand Fell is already making a name for itself as an environmentally conscious manufacturer with shoes made from sustainable materials such as coconut husk and sugar cane, and even recycled plastic bottles,
Now, in partnership with TerraCycle and UPS, the maker has launched a special recycling incentive. Customers can return old pairs of Thousand Fell shoes back to the manufacturer. Thousand Fell will then recycle the returned footwear and send customers $20 that can be used toward a new pair of shoes.
A Big Brand Selling Goods Second-Hand: IKEA
Visitors to the Swedish town of Eskilstuna, about 100km outside of the capital Stockholm, could visit a 1,000-year-old stone covered with Viking runes and pictures. They could also visit IKEA's first-ever second-hand store.

The shop will feature gently used IKEA furniture as part of its efforts to reach its 2030 climate targets.
Head of sustainability at the Scandinavian furniture giant Jonas Carlehed told Reuters earlier this year that: "We are making a huge readjustment, maybe the biggest IKEA has ever made, and one of the keys to reaching [the company's 2030 climate targets] is to manage to help our customers prolong the life of their products."
The company has also recently started a buy-back scheme for customers – it gives vouchers in exchange for the return of unwanted furniture and other items. That scheme has, however, been suspended in some locations because of ongoing pandemic-related restrictions.
Shoes You Don't Own: Adidas
Sportswear multinational Adidas has a range of footwear designed with recycling in mind. Its UltraBoost DNA Loop shoes are made from just one material – thermoplastic polyurethane (TPU). No glue is used in its manufacture, instead, it is assembled using high temperatures.
On its website, Adidas describes the UltraBoost Loop as the shoes customers will never own, but will instead return once they are finished with them.
"If the end can become the beginning, we can help keep products in play and waste out of landfill," the company says.
Reposted with permission from World Economic Forum.
USDA NRCS Montana

By Dipika Kadaba

The emergence of multiple pandemics in the animal agriculture industry over the past few decades, coupled with COVID-19's suspected origins in wildlife meat markets, has prompted renewed calls from experts to transform the global food system to prevent diseases harmful to humans.
Industrial agriculture puts humans in contact with scores of animals in cramped conditions, which is ideal for disease transfer.
But that's only one of the health dangers it causes. Antibiotics are used ubiquitously in all kinds of large-scale agriculture, causing antibiotic resistance and environmental toxicity that studies show we're not prepared to combat.
Watch our new video to learn more about issues arising from antibiotic use in agriculture.
Dipika Kadaba is an ecologist who uses data visualization and design to communicate environmental issues in her role as The Revelator's visual storyteller. Her interdisciplinary work originates in her background in environmental health research as a veterinarian, a graduate degree in conservation science, and a lifetime spent creating webcomics and animations for fun.
Reposted with permission from The Revelator.
Regulators need to look at a broader range of polycyclic aromatic carbons — and their breakdown products — to understand a community's cancer risk.
Health + Wellness
People can be exposed to PAHs in a variety of ways, from smoking to eating grilled food to breathing in tailpipe or wildfire emissions. RyanJLane / E+ / Getty Images
By Elizabeth Gribkoff
Around the world, regulators have long relied on one compound to assess a community's lung cancer risk from a class of chemicals that we're exposed to while grilling burgers, waiting in traffic, and breathing in wood smoke from a fire.
That compound—benzo(a)pyrene, a polycyclic aromatic hydrocarbon (PAH)—however, only accounts for 11% of lung cancer risk associated with PAHs, MIT researchers found in a study published earlier this month in GeoHealth. Meanwhile, 17% of the PAH-linked cancer risk in the study came from the largely unregulated and under-studied breakdown products.
People can be exposed to PAHs in a variety of ways, from smoking to eating grilled food to breathing in tailpipe or wildfire emissions. Workers in coal plants, or those who use coal products, are considered especially at-risk to PAH exposure.
When people inhale PAH particles, the particles can travel deep into the lungs, causing cell mutations that can lead to lung cancer. Scientists are also concerned about exposure to PAHs through food and drinking water, as ingestion has been linked to birth defects and higher prevalence of developing breast, pancreatic, and colon cancers.
Experts say this study provides further evidence that both regulators and scientists need to factor in a broader range of PAH compounds when assessing a community's cancer risks — and determining what pollution reduction projects to fund.
"The big challenge in regulating air pollutants is: What are the most important sources and locations to prioritize?" Noelle Selin, director of MIT's Technology and Policy Program and a co-author of the paper, told EHN. "If you're using just a model of benzo(a) pyrene, you might not actually end up with the best answer in terms of the most beneficial reductions."
Toxic Breakdown Products
In the 1970s, the U.S. Environmental Protection Agency (EPA) identified 16 of the more than 10,000 PAH compounds as pollutants of concern, and since then, that group of chemicals has been widely monitored around the world. One of those—benzo(a)pyrene—is still used as the toxicity benchmark for polycyclic aromatic hydrocarbons in epidemiological studies, in large part because it's the best-studied PAH.
But in recent years, researchers have been questioning whether that narrow focus makes sense. In particular, researchers have been challenging the assumption that once PAH compounds break down in the atmosphere, they're no longer carcinogenic. "It turns out that some of the products that they can react to are even more toxic than what's initially emitted," said Selin.
As part of their work on a Superfund site in Maine, the MIT researchers examined global lung cancer risk from 16 PAH compounds and their degradation products — 48 altogether.
Once they had developed a global atmospheric model for PAH concentrations and fine-tuned it against real-world pollutant measurements, the researchers used animal studies to assess the associated lung cancer risk from different PAH compounds. They also estimated lung cancer risks based on epidemiological studies that use benzo(a)pyrene as a proxy for overall PAH cancer risk.
While they found that industrial regions in China, India, and Eastern Europe had the highest levels of lung cancer risk in both methods, animal experiments showed that changing benzo(a)pyrene emissions did not have a linear correlation with overall lung cancer risk from PAHs. For example, although simulated benzo(a)pyrene emissions were 3.5 times higher in Hong Kong than in India, the animal-based method predicted that Hong Kong residents are 12 times more likely to develop lung cancer, according to the paper.
While it's difficult to scale up the animal studies to human outcomes, that data provides researchers with a window into the "relative importance" of different PAH compounds in overall cancer risk, said Selin. The study also showed the importance of monitoring the sub-compounds that PAHs can break down into.
Toxic Mixtures
Staci Simonich, an environmental toxicology professor at Oregon State University who also researches PAHs but was not involved in this study, told EHN that the new paper likely under-estimated the cancer risk as the researchers did not include the class of heavier-weight PAH compounds described in her 2011 study as a significant contributor to cancer risk. Selin said that her group had not included those and other PAH compounds due to limitations in global monitoring data — including having almost no measurements from Africa.
Both Selin and Simonich stressed the need for future studies that assess the risk of PAH mixtures, noting that the total toxicity might not always be as simple as just adding up the toxicity of the individual compounds.
"I think regulators, whether it's in air, soil or sediment, are getting the message … in Europe and the U.S. that you really have to take a much broader look at PAHs in terms of exposure and risk," said Simonich.
Reposted with permission from the Environmental Health News.
'The nation's worst polluters managed to evade accountability and scrutiny for decades as they helped the fossil fuel industry destroy our planet.'
Illustration: Jason Goad / The Guardian
By Georgia Wright, Liat Olenick and Amy Westervelt
This story is part of Covering Climate Now, a global journalism collaboration strengthening coverage of the climate story.
For too long, Americans were fed a false narrative that they should feel individually guilty about the climate crisis. The reality is that only a handful of powerful individuals bear the personal responsibility.
The nation's worst polluters managed to evade accountability and scrutiny for decades as they helped the fossil fuel industry destroy our planet. The actions of these climate supervillains have affected millions of people, disproportionately hurting the vulnerable who have done the least to contribute to global emissions.
Working- and middle-class people must stop blaming themselves for the climate crisis. Instead, it's time to band together to seek justice and hold these profiteers accountable. Only in calling out their power and culpability is it possible to reclaim the world that belongs to all of us, together.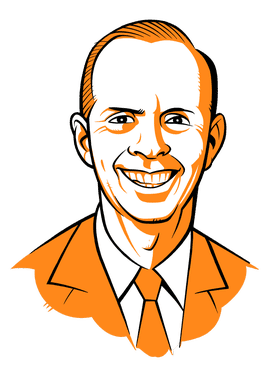 THE WOKE-WASHER
Mike Wirth
Chairman of the board and CEO of Chevron
Mike Wirth captains Chevron, a notorious corporate polluter responsible for one of the highest total carbon emissions of any private company worldwide.
Under Wirth's direction, Chevron has pursued several greenwashing tactics to downplay the company's environmental impact. A coalition of environmental groups filed a Federal Trade Commission complaint against Chevron earlier this year saying it misled the public by claiming responsibility only for carbon emissions associated with refining and transporting oil, not the total emissions created by the product it sells.
Wirth also sits on the board of the American Petroleum Institute, an oil industry trade group with a long track record of spreading climate denial and delaying legislative efforts to curb carbon emissions.
In his own words: "Let them plant trees."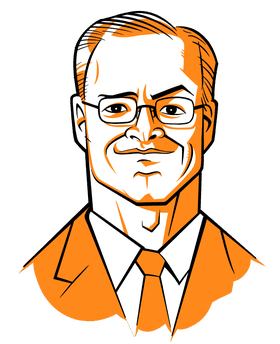 THE RINGLEADER
Darren Woods
Chairman of the board and CEO of Exxon
ExxonMobil is publicly known as one of the first oil companies to become aware of climate change, more than 40 years ago. Still, Exxon spent millions of dollars spreading climate denial while simultaneously contributing the fourth largest amount of carbon emissions of any investor-owned company in the world.
Woods, who has been with the company since 1992, makes more than $20 million a year. And though he expressed support for the 2015 Paris agreement to substantially reduce global pollution, leaked documents showed his plan for the company to increase its emissions by 17% through 2025.
Earlier this year, Exxon lobbyists were captured on video revealing the company's efforts to obstruct climate legislation in Congress. Woods later tried to distance himself and the company from the lobbyists, saying they "in no way represent" Exxon's position.
In his own words: Woods once called carbon reduction standards "a beauty match, a beauty competition."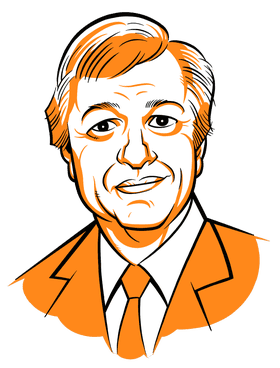 THE ENABLER
Jamie Dimon
CEO of Chase Bank
Billionaire Jamie Dimon is top dog at JP Morgan Chase, which has provided $317 billion in fossil fuel financing – 33% more than any other bank – since the Paris agreement was adopted in 2015. Under Dimon, Chase has also funneled more than $2 billion into tar sands projects between 2016 and 2019.
When Chase's managing director, Greg Determann, was asked early this year if the company would still lend to oil and gas companies despite the worsening climate crisis, Determann replied: "'Mr. Dimon is quite focused on the industry. It's a huge business for us and that's going to be the case for decades to come."
In his own words: "The solution is not as simple as walking away from fossil fuels."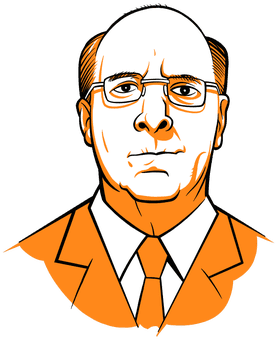 THE FINANCIER
Larry Fink
CEO of BlackRock
As the chief executive of BlackRock, Fink oversees one of the world's largest fossil fuel investment portfolios, with $87 billion behind the industry.
And though Fink has made sweeping climate promises and even wrote an op-ed about achieving a "net-zero" world, his company has profited off deforestation – a major cause of rising emissions – more than any other company globally.
Fink has also pushed BlackRock to vote against pro-climate action shareholder resolutions – all while angling for money from the federal government that should go to climate projects.
In his own words: "Without global action, every nation will bear enormous costs from a warming planet, including damage from more frequent natural disasters and supply-chain failures."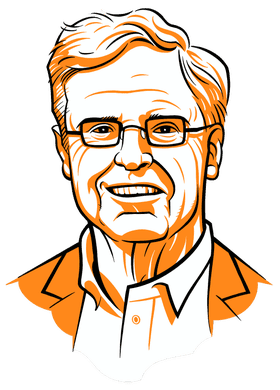 THE KINGPIN
Charles Koch
Chairman and CEO of Koch Industries
Alongside his now-deceased brother David, Charles Koch has a lengthy résumé of climate malfeasance. The multibillionaire is the longtime head of Koch Industries, a refining, petrochemical and pipeline company labeled by Greenpeace as a "kingpin of climate denial."
The Kochs, and particularly Charles, moved early to politicize climate change. Charles founded and funded the Cato Institute, a libertarian think tank known to coordinate and distribute climate denial, which became the first organization to stoke the ideological divide on the climate crisis. Koch Industries went on to spend nearly $150 million financing climate denial groups between 1997 and 2018 alone.
Since his brother's death, Charles has attempted to backtrack on his legacy of sowing hyper-partisan division. But according to OpenSecrets, Koch Industries is the top spender ($5.6 million) on annual lobbying on oil and gas so far this year.
In his own words: "Boy did we screw up. What a mess!"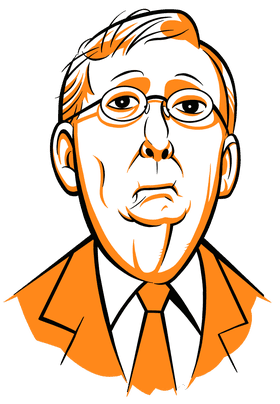 THE OBSTRUCTIONIST
Mitch McConnell
Senate minority leader
Mitch McConnell admitted to believing in human-caused climate change only in 2020. He is also the chief architect of ongoing Republican obstructionism. Under President Obama, whose climate actions he smeared as a "war on coal," McConnell used the filibuster to block even tepid climate reforms supported by a majority of Americans.
Under Trump, McConnell nuked the judicial filibuster in order to put three anti-science, pro-corporate justices on the Supreme Court, including Amy Coney-Barrett, who maintains deep family ties to big oil (her father worked at Shell for decades). And now, McConnell is ensuring that 100% of Republicans will vote against all of Biden's climate agenda.
McConnell is also heavily funded by the fossil fuel industry, to the tune of more than $3 million over the course of his infamous career.
In his own words: "I'm not a scientist."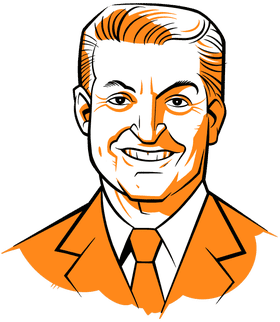 THE SABOTEUR
Joe Manchin
U.S. senator
Today, Joe Manchin is most famous for being a swing vote for important legislation, but the real story is how the fossil fuel industry made him mega-wealthy through two coal companies he founded in the 1980s.
While even coalminers in his home state of West Virginia support a Green New Deal, Manchin uses his position to hold climate legislation hostage on behalf of the fossil fuel industry – which he is doing by threatening to vote against Biden's Build Back Better climate agenda. The Exxon lobbyists caught on tape earlier this year specifically identified Manchin as "their guy," and said they meet with him several times a week.
According to OpenSecrets, Manchin takes more money from the fossil fuel industry than any other Democrat.
In his own words: "If you're sticking your head in the sand, and saying that fossil [fuel] has to be eliminated in America... and thinking that's going to clean up the global climate, it won't clean it up at all. If anything, it would be worse."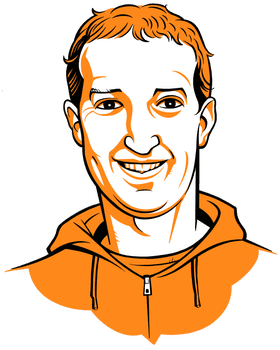 THE PROPAGANDIST
Mark Zuckerberg
Facebook founder and CEO
Zuckerberg, whose net worth is $120 billion, shows a consistent willingness to profit off the spread of climate denial on behalf of the fossil fuel industry. In April 2021, Zuckerberg told Congress climate misinformation was "a big issue," yet Facebook has done little to rein in climate denial or challenge the fossil fuel industry.
Last year, pro-fossil fuel Facebook ads were viewed 431 million times. In just the first half of 2020, ads on Facebook calling climate change a hoax were viewed at least 8 million times in the United States alone.
In 2019, an article falsely attributing climate change to Earth's solar orbit went viral, accumulating millions of views without intervention by the company. And this year, one report found that in just the first two months of 2021, Facebook spread climate denial to more than 25 million people, including posts about wind turbines being to blame after Texas froze over in February.
Meanwhile, Facebook has muzzled actual climate scientists trying to share peer-reviewed research.
In his own words: "Move fast and break things. Unless you are breaking stuff, you are not moving fast enough."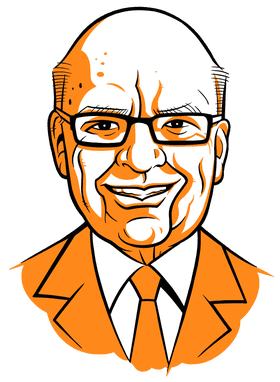 THE TYCOON
Rupert Murdoch
Founder of News Corp
The father of international media conglomerate News Corp and the CEO of Fox News, the Wall Street Journal, and many other outlets, Australian American tycoon Rupert Murdoch has overseen his companies' rampant spreading of misinformation and climate denial for decades, netting him over $23 billion.
Although Murdoch has claimed his company does not support climate denial, his news outlets have published article after article sowing doubt in climate science. Meanwhile, as of 2019, more than 80% of climate coverage on Fox News was steeped in denial, according to an analysis by the consumer advocacy organization Public Citizen.
In his own words: "Climate change has been going on as long as the planet is here, and there will always be a little bit of it."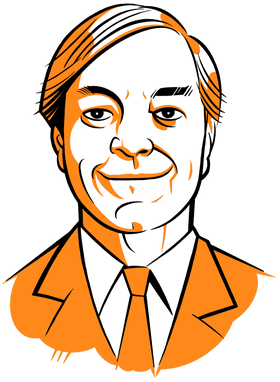 THE DESTROYER
David MacLennan
CEO of Cargill
Rainforests are the most important climate regulators in the world. But Cargill, a global food corporation helmed by MacLennan, has a profit model based on rainforest destruction caused by soy and beef production, particularly in the Amazon.
MacLennan has been in charge of the company's global strategy since 2013. He was calling the shots when, in 2019, former congressman Henry Waxman called Cargill the "worst company in the world," referring to its track record on deforestation.
Thanks to public pressure, Cargill did recently declare a moratorium on buying agricultural products from illegally cleared rainforest, but there is evidence that under MacLennan's leadership, the company is already ignoring its own commitment.
In his own words: When asked why Cargill wasn't eliminating deforestation from its supply chain: "The supply chains in Brazil are very complicated."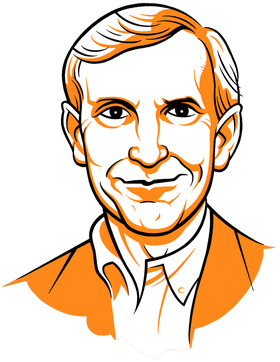 THE FABULIST
Richard Edelman
CEO of Edelman PR
Edelman heads the global communications firm Edelman PR, which made tens of millions of dollars over the years by working with fossil fuel companies. His firm has created multi-pronged PR, advertising and lobbying campaigns with ExxonMobil, TransCanada, the American Petroleum Institute and Shell – prompting high-profile clients and executives to leave over the firm's work peddling climate denial.
In 2015, Edelman announced that the firm would stop accepting climate denier assignments, but he has since claimed that the firm's work for Shell, ExxonMobil and more don't technically qualify as climate denial.
Tax filings show that since that 2015 announcement, the firm has raked in $12 million for its work with the American Fuel and Petrochemical Manufacturers alone, whose most recent focus has been increasing criminal penalties for pipeline protesters.
In his own words: "I'm proud of what our firm is doing to build a house of trust through our mission, values, and actions."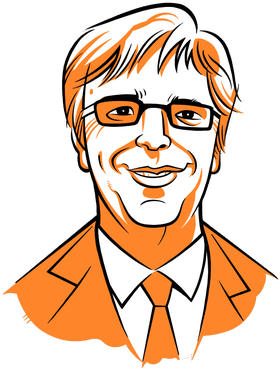 THE SMOOTH TALKER
Ted Boutrous
Partner of Gibson Dunn law firm
As Chevron's lead attorney and the main spokesman for all the oil companies in some two dozen climate liability cases, Boutrous sets the agenda in answering to the fossil fuel industry's decades of lies about climate change. His argument before the courts hinges on the idea that every person shares equal blame for the climate crisis, and that it's "counterproductive" to hold the fossil fuel industry particularly responsible.
Law Students for Climate Accountability rates Gibson Dunn among the worst of the worst on its climate scorecard for having the second-highest amount of fossil fuel litigation work of all 26 firms the group evaluated.
In his own words: "Chevron is a great company and great client with a strong culture of social responsibility."
lllustrations by Jason Goad
This story originally appeared in The Guardian and is republished here as part of Covering Climate Now, a global journalism collaboration strengthening coverage of the climate story. Mark Hertsgaard is Covering Climate Now's executive director.
Oliver Rossi / DigitalVision / Getty Images
"Save the bees!"

You've heard this call to action before, but what's the buzz really about? Turns out, bees are incredibly important in nature and in human food production.
According to an EarthDay.Org report, there are more than 20,000 distinct bee species worldwide. In the U.S., there are native bees (more than 4,000 species) and commercially managed bees (mostly imported European honeybees). Both are vital for different reasons. The former are wild and keep our forests and meadow ecosystems functioning; the latter are managed by big agriculture to pollinate crops that feed the world.
Unfortunately, most bees are in trouble. Colonies around the world are collapsing and many species are edging towards extinction. Their plight has been described as the death of a thousand cuts, and the causes range from widespread pesticide use to disease to climate change.
So, what can we do? How can we save the bees? Here's everything you need to know.
Why Are Bees Important?
Westend61 / Getty Images
In short, bees matter because they're pollinators.
"Pollinators are small but mighty parts of the natural mechanism that sustains us and our world," Midwest Regional Director Tom Melius said in a U.S. Fish and Wildlife Services (FWS) statement that accompanied the agency's listing of the rusty patched bumblebee as endangered. "Without them, our forests, parks, meadows and shrublands, and the abundant, vibrant life they support, cannot survive, and our crops require laborious, costly pollination by hand."
Ecosystem Services
In the wild, many plants rely on pollinators to reproduce and continue growing. Additionally, various animals depend on these plants for their survival. That's why, according to the EarthDay.Org report, bees are a "keystone species" — they pollinate the food sources of so many other organisms.
In creating floral growth, pollination also provides habitat for insects and birds, the report noted.
Greenpeace described bees as prolific in their work: a single colony can pollinate 300 million flowers each day.
Moreover, bees themselves and the honey they produce are good food sources for many animals.
"Take bees out of the equation, and the effects can be felt all the way up the food chain," explained another EarthDay.Org article. Bees and other insects keep the food chain working.
This is especially true of native bees.
"Native plants attract native bees," explained Krystle Hickman, a bee photographer and community scientist. These plants rely on their bees for pollination. Honeybees, which were imported to North America, prefer to pollinate non-native species, she added.
In a commentary piece for Mongabay, Hickman explained how native bees evolved alongside native plants, to which they are adapted. Over millions of years, these plants and their pollinators adjusted to the same changes in climate and habitat. So, saving native bees also means saving native plants and therefore native ecosystems, she said.
Bees Feed the World

Bees similarly pollinate the majority of human food. According to Greenpeace, bees pollinate a "staggering" 70% of crops that feed people, including our fruits, nuts and vegetables.
Greenpeace also reported that honeybees, both wild and domestic, perform roughly 80% of all pollination activities worldwide. This includes everything from asparagus to broccoli, cotton to coffee, noted Heifer.org. Certain crops rely almost entirely on honeybee pollination. Cherries and blueberries, for example, are 90% dependant, and almonds are 100% reliant on honeybees, reported the American Beekeeping Federation. Importantly, honeybees also pollinate alfalfa, an important grass feed for beef and dairy cows.
In the future, "pollination shortfalls" for fruits and vegetables could trigger "nutritional deficits" in diets as fresh foods are replaced by wild-pollinated grains, rice and corn, The Guardian warned.
Economic Impacts
The pollination services that bees provide confer a huge economic benefit to the world. The EarthDay.Org report valued bee-pollinated crops worldwide to be worth $577 billion annually. In the U.S. alone, pollinators contribute $24 billion to the agricultural industry every year through pollination, the report said.
Beyond agriculture, entire industries are also based around bee-derived products like beeswax and honey. If these multibillion-dollar industries collapse, it could put tens of thousands out of work and harm the economy.
Food Security Concerns
Bees, generally, but honeybees, in particular, are "essential to healthy crops, and their rapid decline threatens global food security," reported Heifer.org.
Scientists forecast that as bee populations continue to decline, the production of food crops will also decrease. Unfortunately, this is directly opposite what the world needs.
Crop yields for key crops like apples, cherries and blueberries are already down across the U.S. because of a lack of bees in agricultural areas, a 2020 Rutgers study found. Because the U.S. is the largest food exporter in the world, the downstream effect of a crop shortage would be massive and global.
As the global population continues to grow — up to 10 billion by 2050, scientists estimate — we will need more food to feed everyone. Without bees, what or who will pollinate the crops?
What's Happening to the Bees?
Liam Hirst-Graves / EyeEm / Getty Images
So, why are bees dying?
"Habitat loss, acute and chronic pesticide poisoning, diseases and parasites, increasing intensification of conventional farming, and even the impacts of climate change are all taking their toll on bee health," noted SaveBees.Org. "Many of our bees are sick, stressed, and undernourished."
U.S. National Agricultural Statistics reported a 60% honeybee hive decline from 1947 (~6 million hives) to 2008 (~2.4 million hives). The Natural Resources Defense Council (NRDC) found an alarming 40% collapse of honeybee colonies from spring 2017 to 2018.
Unfortunately, it's not just managed bees that are in trouble. In 2017, the Center for Biological Diversity reported that one in four native bee species is at risk of extinction.
"[Certain native] populations are now very small and extremely vulnerable to slight habitat changes," Mongabay reported.
In 2017, the rusty patched bumblebee became the first wild bee to be listed as endangered in the continental U.S. Once "common" and "abundant," the species experienced a "swift and dramatic decline" of 87% in the late 1990s and continuing to the present, Mongabay also reported. Only small, scattered populations remain.
Because native bees pollinate native plants, if the bees go extinct, it could also wipe out endangered plant species and disrupt entire ecosystems, the report added.
A 'Perfect Storm'
Bees are facing a "perfect storm" that threatens their future survival. Who and/or what is to blame for this bee apocalypse?
Human activity is the primary driver, with habitat loss, pesticide use, monoculture farming and climate change wreaking havoc on bees and other insects.
Habitat Loss
Habitat loss, particularly of flowering meadows and fields, is devastating bee populations. As humans industrialize and urbanize, there are fewer places for bees to nest or forage. Less greenery and less diversity of plants in and around suburbs and cities mean bee habitats have become fragmented. What's left are "pollinator deserts" that have replaced once abundant wildflower meadows, SaveBees.Org reported.
Pesticides vs. Pollinators
The rise of commercial agriculture brought about increased pesticide use. These chemicals, especially those in the neonicotinoid family, have decimated bee populations.
Pesticides kill bees or weaken bee immune systems, leaving them more prone to diseases and parasites, SaveBees.Org reported. Still, the toxins are widely used both commercially and in homes. For example, undisclosed "inert" ingredients in Roundup are lethal to bumblebees, but the product remains on shelves.
A 2019 study found that agriculture became 48 times more toxic to insects in the U.S. between 1992 and 2014, largely because of neonicotinoid use.
"While climate change, habitat loss, and disease all play a role in the rate of colony collapse, mounting scientific evidence links the recent dramatic spike in bee deaths to the rise of neonic (short for neonicotinoid) pesticides — now the most heavily used insecticides in the United States," reported the NRDC.
Neonicotinoids can kill bees "on contact" and even trace exposures harm their ability to navigate, forage, and reproduce, the environmental organization noted.
Daniel Raichel, who is the NRDC's acting director of their pollinator initiative, called neonicotinoids "phenomenally toxic" to bees and other animals. These chemicals easily spread through soil and water, getting absorbed by wild plants. The pesticides are designed to be absorbed by every part of a plant, to "make the plant itself the pesticide," Raichel explained to EcoWatch. Thus, pollen and nectar from crops treated with nicotinoids become poisonous to bees and other pollinators.
"One neonic-treated corn seed can have enough active ingredient to kill a quarter-million bees or more and one square foot of neonic-treated lawn, at the EPA approved label rate, can have enough active ingredient to kill a million bees," Raichel explained.
Companies are aware of the devastating effect of pesticides on pollinators, but continue to evade and market around such facts because the chemical business is big money. How much? A 2020 report from Unearthed showed that the world's top five pesticide makers are making billions from chemicals that have been proven hazardous to humans, the environment and bee populations.
Monoculture, Multiple Problems
Habitat loss and pesticide use correlate with the rise in farming to meet food demands from a growing global population. As industrial agribusiness converted grasslands and forests — wild bee habitat — into monoculture farms overridden with chemicals, bee populations plummeted, Greenpeace reported.
Monoculture farming involves planting only one crop over a large area over and over. Rather than rotating crops to naturally restore soil nutrients and vitamins, monoculture farming depletes soils and invites weed and pest invasions, One Green Planet explained. That's why this type of farming often requires heavy pesticide, fertilizer and fossil fuel use to ensure maximum yield, Down to Earth reported. In the U.S., this is now the dominant farming practice.
To pollinate massive fields of monocrops, farmers often employ migratory bees. These are trucked-in European honeybees that are shipped across the U.S. to pollinate crops like avocados and almonds. U.S. farming couldn't function without this practice, but critics warn against its use.
The practice could stress, injure or kill bees, CNN reported. Also, forcing bees to gather pollen and nectar from a single, monoculture crop — the one they've been recruited to pollinate — means they receive fewer nutrients than they would with a natural, varied diet, Scientific American reported.
Finally, the report added, the shuttling of bees from area to area guarantees the spread of viruses, mites and fungi between the managed bees themselves and with native bees and other insects.
Climate Crisis and Environmental Threats to Bees
If the deadly combination of habitat loss, toxic pesticides and industrial agriculture wasn't enough, there are also environmental threats to bees.
For instance, research has found that pollutants linger on the bodies of honeybees in areas with high levels of air pollution, exposure to diesel exhaust interferes with their foraging ability and air pollution may affect the heart and immune systems of wild honeybees.
Climate change is also complicating things. A Feb. 2020 study found that bee populations experienced the largest decline in places that have warmed at a faster rate than the rest of the planet. The result, scientists warned, could be the extinction of the bumblebee due to the climate crisis.
"Our results show that we face a future with many less bumblebees and much less diversity, both in the outdoors and on our plates," said Peter Soroye, lead author of the study.
Different species of bees have also evolved to feast on certain blooms and during certain times of the year. As global temperatures shift, flowers could bloom earlier or later in the season, reducing the time that bees have to feed on them, the EarthDay.Org report said. Additionally, climate change could cause species of plants that bees rely on to go extinct, and conditions for life could otherwise become inhospitable for bees.
Disease, Mites and Parasites
These multiple, overlapping factors continue to affect bee populations negatively and make them more susceptible to diseases and pests.
For example, in late 2020, a single-celled fungal pathogen called Nosema emerged as the latest threat to bees. Nosema reproduces in a bee's gut, where it ruptures, spreads and infects the rest of the digestive tract. It leads to lethargy, reduced foraging ability and directional sense, and, often, death. Once one bee in a colony is affected, the fungus spreads quickly because hives are crowded. This can lead to total colony collapse.
Also, when infected bees visit flowers, they can leave the pathogen on surfaces that other wild pollinators land on. This "community spread" of insect diseases has been called a "pandemic" in its own right.
Finally, the Varroa mite is harming many bees. This parasite attaches to the bodies of honey bees and sucks their fat tissues, a PNAS report found. This weakens adults and can kill juvenile bees. Unfortunately, the mite is also a vector for at least five debilitating bee viruses. A significant mite infestation can kill an entire honey bee colony.
How Can We Save the Bees?
That brings us to how we can save the bees. Just like there are multiple threats endangering bee populations, so too there are numerous actions one can take to help. We can start by reversing the major threats to bees we've already covered.
Threat

"Reversal" as Solution

Habitat Loss

Plant more wildflowers, meadows and grassy patches
Build bee gardens and hotels

Pesticide Use

Ban neonicotinoids and other toxic pesticides
Limit the amounts used and times of year

Monoculture Farming and Migratory Beekeeping

Rotate crops
Plant native plants alongside crop fields
Diversify managed bee species
Protect native bees

Climate Change and Air Pollution

Diseases, Mites, and Parasites

Reduce other stress factors to lessen the chances and severity of infestations
Keep a Bee Garden & Hotel
The most accessible solution is to give bees more food, water and shelter.
Plant native wildflowers and flowering shrubs at home and in community plots. Ideally, you'll choose native flowers that bloom at different times of the year to nourish as many different species of bees as possible. Fruit trees such as apples, pears, plums and cherries are also excellent pollinator food sources, SaveBees.Org recommended, as are vegetable and herb plots. Even small balcony gardens help passing pollinators rest up and rejuvenate.
Or, dig up a part of your lawn and convert it to meadow — prime native bee habitat — by replacing grass with native wildflowers and no-mow areas. Dandelions, in particular, are pollen-rich and last very long in the year. They feed a great variety of bee species.
Germany has taken this solution to a national scale, with a country-wide project to plant urban wildflower meadows. As of June 2021, more than 100 flower and wild grass beds have been planted in Germany's largest cities to aid their 580 species of native bees. The meadows include endangered native plants as well as annual blooms selected to bloom year-round.
Next, provide water for bees and other insects to drink. With fragmented habitats, bees can get dehydrated searching for nectar. Help by creating a shallow water bath with sticks or stones for bees to land on. Replace standing water weekly to prevent mosquitoes from developing.
You can also create simple bee "hotels" out of scrap wood and packing materials for native bees. Most native species nest in wood, dried stems or in the ground, SaveBees.Org reported. Providing similar materials nearby to flowers and water can allow these bees to get through their winter season. Experts recommend sanitizing the "hotels" between seasons to avoid pests, diseases and cross-contamination.
MaYcaL / iStock / Getty Images Plus
In the U.S., you can also support the Biden administration's infrastructure agenda, which includes funding for pollinator-friendly roadsides and the removal of invasive species alongside traditional infrastructures such as roads and bridges.
Ban or Reduce Pesticide Use — Especially Neonicotinoids
Mounting evidence shows that we must address our overuse of pesticides if we are to save the bees. Several government bodies are doing so. For example, the nation of Bhutan has adopted a 100% organic farming policy, Greenpeace reported. Also, the European Union voted to ban outdoor use of three major neonics, and Canada is moving towards curtailing its use of chemicals, the NRDC reported.
The U.S. has thus far failed to take significant federal action.
"...The U.S. Environmental Protection Agency has so far failed to act. That's why NRDC is putting pressure on the EPA, both in and out of court," the organization said.
Meanwhile, some states are taking up the fight: Connecticut, Maryland and Vermont have banned the sale of bee-killing pesticides to consumers, Environment America reported. The NRDC is simultaneously working with other states to promote smart pesticide policies and to build pollinator habitats while pushing major retailers to take neonic products and neonic-treated plants off their shelves.
As an individual, you can urge Congress to ban Neonicotinoids right now and to pass the Saving America's Pollinators Act, EarthDay.Org recommended. The organization also asks individuals to sign their Earth Day Network's Pesticide Pledge to reduce pesticide use.
As a consumer, you can also reach out to large companies to demand they stop selling bee-killing products. The power of social movements should not be underestimated.
Swap Monoculture for Ecological Farming
Monoculture is not the way to go if we are to protect the future of bees. Alongside diversifying crops, Futurity also recommended increasing the diversity of managed pollinators and investing in honeybee colonies. This can help avoid diseases and colony collapse within current agricultural systems.
Greenpeace called these "big agriculture" systems, with their monoculture farms and widespread pesticide use, "dysfunctional and destructive." The organization instead advocates for "ecological farming" as a way to stabilize human food production, preserve wild habitats and protect the bees.
Going organic like Bhutan is a great first step. Avoiding genetically modified crops is another. Mexico and eight European countries have banned certain genetically modified foods in order to protect native varieties, Greenpeace reported.
"Ecological, organic farming is nothing new," the organization shared. "It is the way most farming has been done throughout human history. Ecological farming resists insect damage by avoiding large monocrops and preserving ecosystem diversity. Ecological farming restores soil nutrients with natural composting systems, avoids soil loss from wind and water erosion, and avoids pesticides and chemical fertilizers."
These actions restore bee populations and health, which in turn improves pollination rates, which boosts crop yields — all without harmful pesticides.
Mongabay recommended a middle-ground solution: planting native plants alongside crop fields to encourage diversity amongst bees and pollinators. Farming alongside a native ecosystem allows for pollination without the use of commercial honeybees. Importantly, many smaller farms already employing such crop management practices have achieved seed and fruit set "on par" with that achieved by honeybees.
Address Climate Change
As with many things, lessening the severity of the climate crisis and other environmental stresses will solve a lot of other problems. For example, less fossil fuel use lessens air pollution, which has been shown to coat bees. Preventing further extreme warming of the planet will also ensure more habitat remains liveable for bees in the future and will protect more native plants.
What Else Can You Do?
Dirk Hoffmann / EyeEm / Getty Images
In addition to the tips above to reverse the most severe threats bees are facing, you can shop responsibly.
When you buy fruits, vegetables and honey from local farmers or in a CSA (community-supported agriculture) box, you support earth-friendly, organic agriculture. Even if you don't have access to these products, "...eating organic goes a long way to help the bees!" added Heifer.Org.
Responsible consumption for the bees goes beyond food. According to SaveBees.Org, buying and wearing only certified organic cotton is a major step because cotton ranks "among the highest" in terms of pesticide use on crops.
To contribute more, you can also participate in citizen-science pollinator projects to plant flowers and look for bees, SaveBees.Org recommended.
The site also advised supporting pollinator-friendly bills and initiatives and speaking with elected representatives about the importance of bees.
Continue Learning
Finally, continue learning and sharing about bees and the challenges they're facing. There are many sources, movements, organizations and initiatives out there. Here are some of our favorite:
Tiffany Duong is a writer, explorer and motivational speaker. She holds degrees from UCLA and the University of Pennsylvania Carey Law School. As a contributing reporter at EcoWatch, she gives voice to what's happening in the natural world. Her mission is to inspire meaningful action and lasting change. Follow her on Twitter/Instagram @tiffmakeswaves.
Though summer is the most popular season for RV travel, fall is close behind it. Indeed, there are plenty of folks across the country who love to load up their campers and head out to witness the changing foliage, bask in cooler temperatures and herald the coming of crisp autumn air.
One of the challenges that RV owners face? How to keep their treks eco-friendly. After all, traveling by RV comes with a number of environmental challenges. RVs get low gas mileage, plus they produce more carbon emissions than flying or simply taking a car.
The good news is that, by following a few basic tips, it's possible to make your RV travels more eco-friendly. Here are some earth-conscious steps to take for your next RV adventure.
Ways to Have a More Environmentally Friendly RV Vacation
Although RV trips can have poor environmental impacts, there are a few ways to make your travels more eco-friendly. We recommend following these tips:
1. Focus on Fuel Efficiency
One of the first things you can do to make your next RV trip more sustainable is to take the necessary precautions to optimize fuel efficiency. Start by lightening your load, eliminating any of those "just in case" items that you're more than likely never going to need. Also, be sure to regularly check tire pressure and keep up with your manufacturer's suggested maintenance schedule. Each of these things will help your RV perform more efficiently.
Another thing you can do to get more miles per gallon is to drive at an optimal speed. Camper Report recommends cruising at 63 mph or slower and never exceeding 65 mph.
2. Prioritize Energy Efficiency
In addition to boosting your fuel economy, there are a number of ways you can make your RV a more energy-efficient ride. Here are a few actions we recommend:
Switch to LED lights: Switching your light bulbs and lighting strips to LEDs is relatively easy and affordable for most RVs.
Use energy-efficient appliances: From refrigerators to microwaves, there are probably more energy-efficient alternatives to the current appliances in your RV. Consider swapping out as many as you can.
Park strategically: Instead of cranking the air conditioning on hot days, park in the shade. And when it's cold, park in direct sunlight rather than flipping on your space heater.
Insulation: If you'll be traveling throughout late fall and winter, or are visiting cold-weather destinations at other times of the year, consider investing in some insulation for your RV.
These are just a few small ways to boost the energy efficiency of your recreational vehicle.
3. Install Solar Panels on Your RV
Another great way to make your RV trip more sustainable is to install solar panels on your vehicle. A good solar setup can harness clean, renewable energy from the sun, convert it into usable electricity, and provide you with an eco-friendly way to power appliances or charge your devices.
There are a few options for solar panels for RVs, including systems that are fixed to the roof of your camper and ones that are portable and that can be taken in and out of the vehicle when needed. There are also rigid and flexible solar panels to choose from depending on whether you have a curved roof.
Although solar panels will increase the weight of your ride, the power they produce more than offsets any added energy expenditure related to fuel efficiency.
4. Cut Down on Waste
Eco-friendly RV adventurers should also try to reduce any waste generated by food and supplies. A few tips to cut down on trash on the road include:
Shop smart: Waste reduction starts with buying less. Try to purchase food and supplies in bulk, and stop at local zero-waste shops and farmers markets along your route.
Compost: Keep a kitchen compost bin in the galley and empty it at municipal trash facilities whenever possible. If smells become a concern, you can keep a compostable trash bag in your freezer to store food scraps without odors.
Reuse and recycle: Repurpose and reuse waste when you can, and keep tabs on the regulations in the areas you're traveling through so you know what you can recycle.
Ditch disposables: Use real cutlery, plates, napkins, cups and other alternatives to single-use plastic items.
5. Use Eco-Friendly Cleaning Products
The cleaning products you use along your RV trip can have big environmental impacts. Non-toxic, eco-friendly cleaning products are best for inside surfaces, as they allow you to avoid any risk of sending harmful chemicals out into surrounding ecosystems. Plus, they're better for your health, especially when using them in small, enclosed spaces like a camper.
For cleaning your septic tank, we recommend enzyme-based cleaners; again, the goal is just to avoid toxic or artificial chemicals whenever possible.
6. Switch to Biodiesel
Something else you can do to make your RV trek more eco-friendly? Switch to biodiesel.
Biodiesel is a renewable, biodegradable fuel source, typically made from animal fats and vegetable oils. Some biodiesel is made with recycled restaurant greases, too.
Biodiesel is a clean-burning alternative to traditional petroleum products. Making the switch will significantly reduce your RV's contributions to air pollution, among other benefits.
There are more than 300 biodiesel fueling stations in the U.S. and Canada. You can see a complete directory via the U.S. Department of Energy. Note that RVs that run on conventional diesel are almost always compatible with biodiesel.
7. Adhere to Best Practices When Camping
Finally, keep a few eco-friendly tips in mind when you set up camp.
Camp in designated campsites: This helps preserve natural vegetation and concentrates visitor use impact.
Practice responsible dispersed camping: If you are in a primitive area, make sure to research all local regulations concerning dispersed camping before parking for the night.
Follow Leave No Trace principles: There are seven Leave No Trace principles: plan ahead and prepare; travel and camp on durable surfaces; dispose of waste properly; leave what you find; minimize campfire impacts; respect wildlife; be considerate of other visitors. By adhering to these, you can ensure you're camping as sustainably as possible.
While this article contains a number of ideas for making your RV trips more eco-friendly, adopting just a few of them can make a huge difference for environmental impact on the road.
A flooded public park. People who suffer the greatest effects of climate change have often done the least to cause them. Ngo Quan / 500px / Getty Images
To reduce climate change and protect those who are most vulnerable, it's important to understand where emissions come from, who climate change is harming and how both of these patterns intersect with other forms of injustice.
I study the justice dilemmas presented by climate change and climate policies, and have been involved in international climate negotiations as an observer since 2009. Here are six charts that help explain the challenges.
Where Emissions Come From
One common way to think about a country's responsibility for climate change is to look at its greenhouse gas emissions per capita, or per person.
For example, China is currently the single largest greenhouse gas emitter by country. However, Saudi Arabia, the United Arab Emirates, the U.S., Australia and Canada all have more than twice the per capita emissions of China. And they each have more than 100 times the per capita emissions of several countries in Africa.
These differences are very important from a justice perspective.
The majority of greenhouse gas emissions come from the burning of fossil fuels to power industries, stores, homes and schools and produce goods and services, including food, transportation and infrastructure, to name just a few.
As a country's emissions get higher, they are less tied to essentials for human well-being. Measures of human well-being increase very rapidly with relatively small increases in emissions, but then level off. That means high-emitting countries could reduce their emissions significantly without reducing the well-being of their populations, while lower-income, lower-emitting countries cannot.
Low-income countries have been arguing for years that, in a context in which global emissions must be dramatically reduced in the next half-century, it would be unjust to require them to cut essential investments in areas that richer countries already have invested in, such as access to electricity, education and basic health care, while those in richer countries continue to enjoy lifestyles with high consumption of energy and consumer goods.
Responsibility for Decades of Emissions
Looking at current emissions alone misses another important aspect of climate injustice: Greenhouse gas emissions accumulate over time.
Carbon dioxide stays in the atmosphere for hundreds of years, and this accumulation drives climate change. Carbon dioxide traps heat, warming the planet. Some countries and regions bear vastly more responsibility for cumulative emissions than others.
For instance, the United States has emitted over a quarter of all greenhouse gases since the 1750s, while the entire continent of Africa has emitted only about 3%.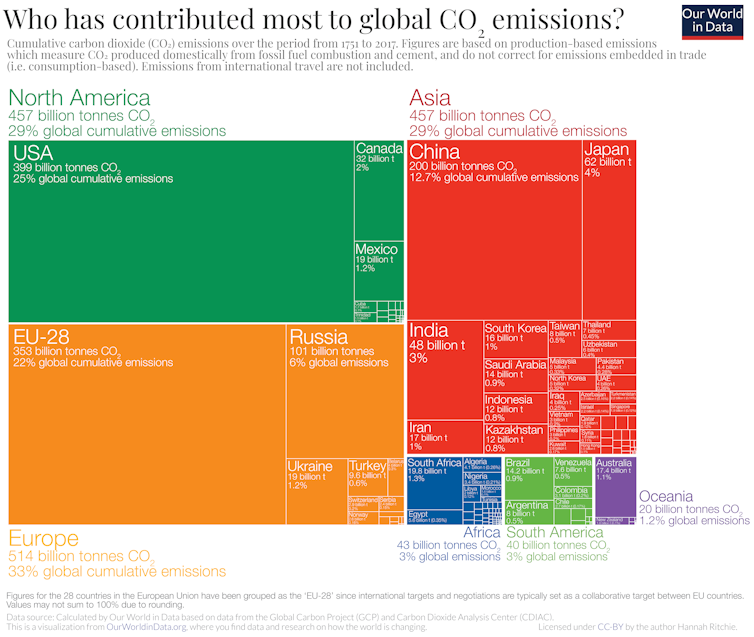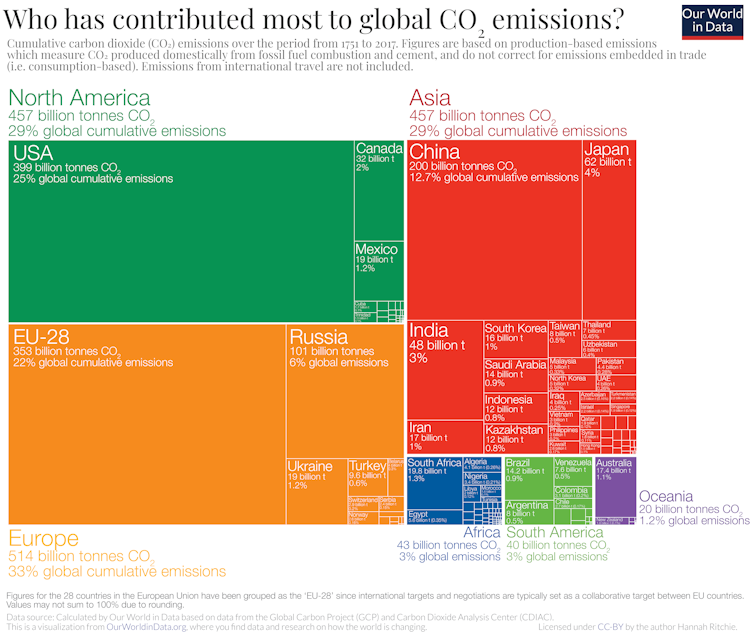 People today continue to benefit from wealth and infrastructure that was generated with energy linked to these emissions decades ago.
Emissions Differences Within Countries
The benefits of fossil fuels have been uneven within countries, as well.
From this perspective, thinking about climate justice requires attention to patterns of wealth. A study by the Stockholm Environment Institute and Oxfam found that 5% of the world's population was responsible for 36% of the greenhouse gases from 1990-2015. The poorest half of the population was responsible for less than 6%.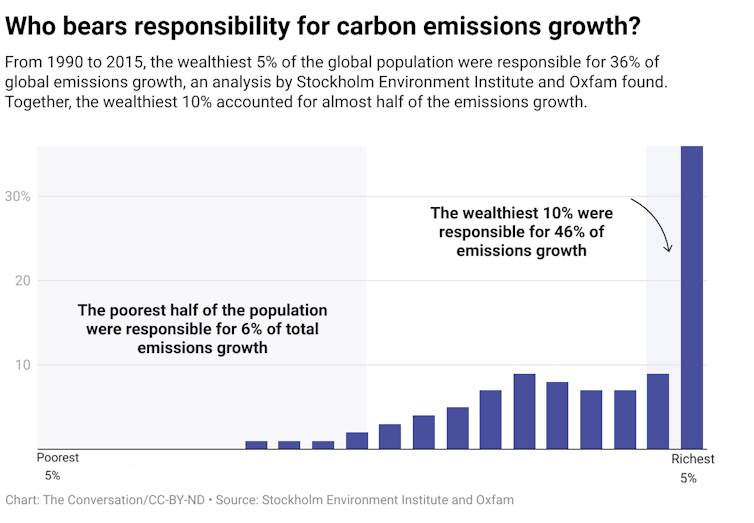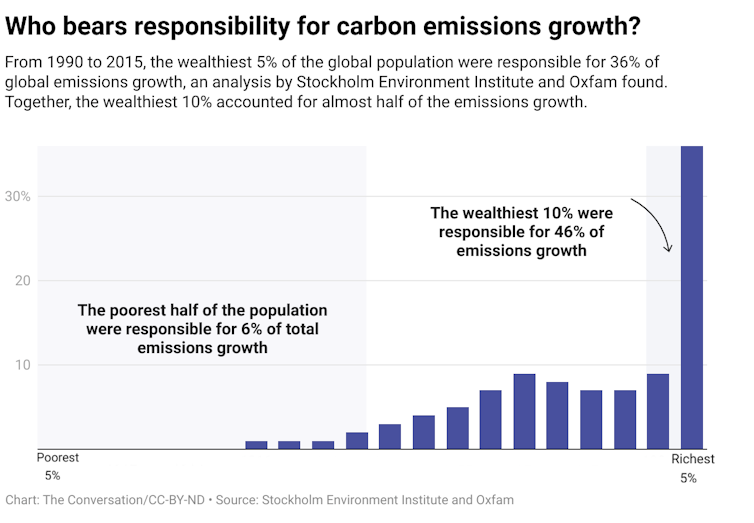 These patterns are directly connected to the lack of access to energy by the poorest half of the world's population and the high consumption of the wealthiest through things like luxury air travel, second homes and personal transportation. They also show how actions by a few high emitters could reduce a region's climate impact.
Similarly, over one-third of global carbon emissions from fossil fuels and cement over the past half-century can be directly traced to 20 companies, primarily producers of oil and gas. This draws attention to the need to develop policies capable of holding large corporations accountable for their role in climate change.
Who Will Be Harmed by Climate Change?
Understanding where emissions come from is only part of the climate justice dilemma. Poor countries and regions often also face greater risks from climate change.
Some small island countries, such as Tuvalu and the Marshall Islands, face threats to their very survival as sea levels rise. Parts of sub-Saharan Africa, the Arctic and mountain regions face much more rapid climate change than other parts of the world. In parts of Africa, changes in temperature and precipitation are contributing to food security concerns.
Many of these countries and communities bear little responsibility for the cumulative greenhouse gas emissions driving climate change. At the same time, they have the fewest resources available to protect themselves.
Climate impacts – such as droughts, floods or storms – affect people differently depending on their wealth and access to resources and on their involvement in decision making. Processes that marginalize people, such as racial injustice and colonialism, mean that some people in a country or community are more likely than others to be able to protect themselves from climate harms.
Strategies for a Just Climate Agreement
All of these justice issues are central to negotiations at the United Nations' Glasgow climate conference and beyond.
Many discussions will focus on who should reduce emissions and how poor countries' reductions should be supported. Investing in renewable energy, for example, can avoid future emissions, but low-income countries need financial help.
Wealthy countries have been slow to meet their commitment to provide US$100 billion a year to help developing countries adapt to the changing climate, and the costs of adaptation continue to rise.
Some leaders are also asking hard questions about what to do in the face of losses that cannot be undone. How should the global community support people losing their homelands and ways of life?
Some of the most important issues from a justice perspective must be dealt with locally and within countries. Systemic racism cannot be dealt with at the international level. Creating local and national plans for protecting the most vulnerable people, and laws and other tools to hold corporations accountable, will also need to happen within countries.
These discussions will continue long after the Glasgow conference ends.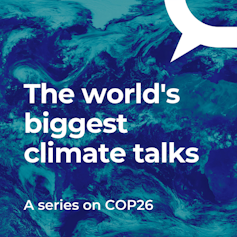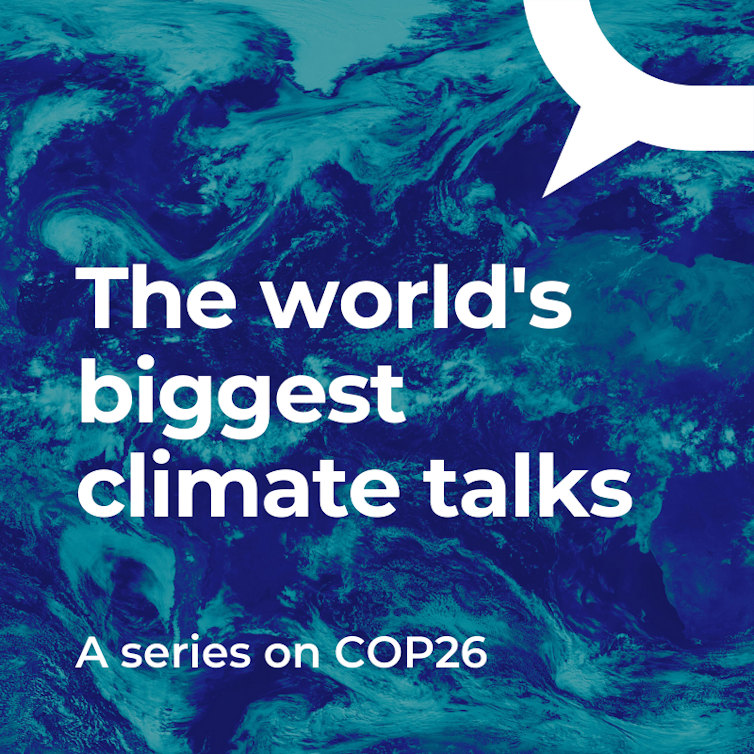 This story is part of The Conversation's coverage of COP26, the Glasgow climate conference, by experts from around the world.

Sonja Klinsky is an associate professor and Senior Global Futures Scientist at Arizona State University.

Disclosure statement: Sonja Klinsky has received funding from the Social Science and Humanities Research Council of Canada, the KR Foundation, and through the Fulbright-Nehru program.
Reposted with permission from The Conversation.
From Your Site Articles
Related Articles Around the Web
Babies have more plastics in their stool samples than adults, a new study found. John Howard / DigitalVision / Getty Images
Babies haven't spent a lot of time on the planet, but apparently it's still enough time to be exposed to lots of plastic.
A new study published in Environmental Science and Technology Letters Wednesday found an average of 36,000 nanograms of polyethylene terephthalate (PET) microplastics (MP) per gram of infant feces, compared to 2,600 nanograms for adults.
"Our study suggests that infants are exposed to higher levels of MPs than adults," the authors wrote.
Microplastics are what happens when plastics break down in the environment into bits less than five millimeters long, Wired explained. They have been found everywhere from Mount Everest to the ocean floor, but the researchers wanted to test exposure in infants.
To do this, they collected dirty diapers from six one year olds and filtered the poop for microplastics, Wired explained. They also tested three samples of meconium, an infant's first feces, and 10 adult stool samples. They tested all of the samples for two types of microplastics: PET, which is used in clothing and plastic bottles, and polycarbonate (PC) plastic, an alternative to glass.
Some of the meconium samples had up to 12,000 nanograms per gram of PET and 110 nanograms per gram of PC plastic, the study authors wrote. Microplastics were found in all of the infant samples, however, averaging 36,000 nanograms per gram for PET and 78 nanograms per gram for PC. Most of the adult stool samples had PET and all had PC, but at much lower concentrations than the infant stool samples. The researchers were then able to use their data to estimate the average daily exposure to microplastics in both adult and infant diets. They calculated that infants are exposed to 83,000 nanograms of PET per kilogram of body weight and 860 nanograms of PC per kilogram of body weight. Adults, on the other hand, were exposed to 5,800 nanograms of PET and 200 nanograms of PC.
In some ways, this is not surprising. A study published last year found that the process of preparing baby formula in plastic bottles prompted those bottles to shed microplastics, so that infants could be swallowing millions of microplastics every day. Microplastics have also been found in placenta, as The Guardian reported in 2020.
Babies also have a tendency to stick plastic toys or clothing that may contain microplastic fibers in their mouths, Wired noted. Baby foods are often wrapped in plastic and many baby utensils, like sippy cups, are made from plastic. The indoor environment is also full of plastics from carpeting and dust.
"Unfortunately, with the modern lifestyle, babies are exposed to so many different things for which we don't know what kind of effect they can have later in their life," study co-author and New York University School of Medicine environmental health scientist Kurunthachalam Kannan told Wired.
Right now, scientists still aren't sure what the impact of ingesting microplastics is for humans. The main concern is the chemicals that microplastics contain, which can either be part of their manufacturing or adhere to them in the environment. One worrying class are endocrine-disrupting chemicals that can impact reproductive, metabolic and neurological health. This is a big deal for infants because their endocrine system is still developing.
"I strongly believe that these chemicals do affect early life stages," Kannan told Wired. "That's a vulnerable period."
Parents who want to protect their newborn babies can take the following steps, Wired said:
Don't heat formula in a plastic bottle. Heat it in a glass bottle and move it to a plastic bottle once it is at room temperature.
Vacuum and sweep frequently to remove microplastics from the floor.
Avoid plastic wrapping and containers.
From Your Site Articles
Related Articles Around the Web
Extinction Rebellion protesters join the March for Nature on Sept. 4, 2021 in London, England. Rob Pinney / Getty Images
By Lorena Gonzalez and Nate Shelter
World leaders are gathering in New York this week and next for the UN General Assembly meeting (UNGA76) and Climate Week. The two major events come at a critical moment for climate action.
The world is facing an emergency. Nearly every person on the planet felt the impacts of climate change this summer — from devastating flooding in China, Uganda, Nigeria, the United States and Western Europe; to extreme heatwaves and droughts across Africa and the Americas; to record wildfires in the United States, Canada, Russia and the Arctic; and heavy monsoon rains in India and the Philippines. The toll on people's lives and livelihoods keeps growing.
Meanwhile, the newest report from the Intergovernmental Panel on Climate Change (IPCC), the world's most authoritative scientific body on climate change, shows that these impacts are just the beginning. They will seem mild compared to what we will face if we do not act. The report finds that the world still has a narrow path to limit average global warming to 1.5 degrees C (2.7 degrees F) — the limit scientists say is necessary for avoiding the worst effects of climate change — but it will require rapid, transformational change this decade.
Governments and businesses — especially world's major emitters — must urgently step up their commitments to meet this challenge, and then rapidly move from commitments to action. Coming just six weeks before UN climate negotiations in Glasgow (COP26), where countries need to make major progress on climate action, UNGA and Climate Week are important opportunities for leaders to show their ambition on climate change.
Here are five critical areas we are watching for signs of progress:
1. Stronger National Climate Plans (NDCs)
UNGA presents a prime opportunity for major emitters to step up with more ambitious plans to reduce their emissions by 2030. This year, all countries are expected to submit updated national climate plans, known as Nationally Determined Contributions (NDCs), under the Paris Agreement. So far, 116 countries representing roughly half of global emissions have submitted updated plans. Yet only about half of these (67 countries), reflect higher ambition than their original plans submitted in 2015, and altogether these efforts are not nearly enough to limit global temperature increase to 1.5 degrees C.
Major emitters that have not yet announced new and more ambitious targets need to come forward by COP26 with serious offers to curb their emissions by 2030. At the G20 ministerial meeting in July, the G20 countries committed to submit new or updated NDCs by COP26. UNGA is a prime opportunity to come forward with those targets. A new paper by WRI and Climate Analytics finds that if all G20 countries set ambitious 2030 emissions-reduction targets and commit to reach net-zero emissions by mid-century, global temperature rise could be limited to 1.7 degrees C, keeping the 1.5 degrees C goal within reach.
The spotlight shines especially bright on China, the world's largest emitter, which has not yet announced a stronger emissions-reduction target for 2030. In order to get on track for its carbon neutrality pledge by 2060, it's imperative that China announces a more stringent NDC and stops international finance for coal, as South Korea and Japan (the other two major financiers of international coal) recently committed to do.
Other major emitters that need to step up include India, Turkey and Saudi Arabia, which have yet to submit their updated NDCs, and Australia, Brazil, Mexico, Russia and Indonesia, which made no headway or backslid with the updated 2030 targets they submitted.
Vulnerable nations — many of which have submitted strong climate plans — are urging major emitters to take concrete, near-term action on climate change. Ensuring that major emitters raise their ambition by COP26 is one of the top priorities of the Allied for Climate Transformations 2025 (ACT2025) consortium, a group of organizations from vulnerable nations that are informing and influencing the COP26 negotiations. ACT2025 will soon release an Alliance Statement further crystalizing what must be delivered for COP26 to be both ambitious and just.
2. More Climate Finance From Wealthy Nations
A major issue to watch at UNGA is whether rich countries step up with new climate finance and other types of development assistance for developing countries. By COP26, developed countries need to show how they will meet and build upon their over-due commitment to jointly mobilize $100 billion a year in climate finance for developing nations. Addressing the climate finance gap is vital to COP26's success and to restoring trust with developing nations.
Indeed, the $100 billion annually is only a fraction of what vulnerable countries really need to decarbonize and build resilience to climate impacts, so it should be seen as a floor for climate finance. Developed countries should commit to deliver a minimum of $500 billion total over the 2020-2024 period, and should establish a more ambitious target to be agreed prior to 2025, to support developing countries.
The United States, especially, has not been contributing its fair share toward the global climate finance goal. Other rich countries lagging on contributions will also need to step up, including Italy, Canada, Australia, Spain and others. Will they do so during Climate Week?
Developed countries should also announce new pledges on finance for climate adaptation, especially for the Adaptation Fund, to ensure a balance of funding between mitigation and adaptation. Adaptation accounts for just 21% of overall climate finance. And developed countries need to improve access to climate finance and ensure it reaches the local level, which is a top priority for developing countries.
We will also watch for announcements on moratoriums for international financing for fossil fuels, including coal financing. At the G7 summit in Carbis Bay, its members reaffirmed their commitment to end unabated international coal finance by the end of 2021 and confirmed earlier pledges to phase out fossil fuel subsidies by 2025.
3. Creating More Equitable Food Systems
Alongside this year's General Assembly, the UN will host the world's first-ever Food Systems Summit to address inequities and inefficiencies in the food system and identify food-related solutions to fight climate change and achieve other development goals.
Countries and others should come forward with investments to produce food more sustainably; protect remaining ecosystems from agricultural expansion; reduce demand for land-intensive agriculture, such as by cutting food loss and waste; and restore degraded landscapes into productivity. By meeting these goals simultaneously, we can feed a growing world population while mitigating climate change, ensuring farmers and herders can adapt to the impacts of climate change, and lifting millions out of poverty.
4. Action From Non-State Actors
In addition to action from national governments, we'll need increased ambition from non-state actors, too, such as cities, businesses and more.
At Climate Week, a group of mayors will issue a call to action urging national and subregional governments, companies and financial institutions to urgently ramp up policies and investments to support forest conservation, restoration and sustainable forest management. They are issuing their declaration through the Cities4Forests initiative, a coalition of 73 major cities committed to greater forest action. Evidence shows that city residents depend deeply on forests — even those that are far away — for clean air and water, reducing heat islands and flooding, and sequestering carbon.
WRI will join partners in launching a major new cities program named UrbanShift, aimed at transforming cities through inclusive, low-carbon development. The program will engage with more than 23 cities across nine countries, advancing local solutions to challenges like climate risks, gender inequity, urban sprawl and more.
Businesses should also be stepping up in this moment between UNGA and COP. There is big momentum: Nearly 2,000 businesses have committed or set science-based targets to reduce their emissions. And over 250 asset owners, asset managers and banks — together responsible for assets over $80 trillion — have committed to transition their portfolios to net zero emissions by 2050 at the latest, under the Glasgow Financial Alliance for Net Zero. They have agreed to use science-based guidelines to reach net zero emissions, cover all emission scopes, include 2030 interim targets and commit to transparent reporting and accounting.
Businesses should also use their influence to push national governments to take more ambitious climate action. Most immediately, U.S. businesses should publicly support the reconciliation package being considered by the U.S. Congress, which presents one of the best opportunities to meet U.S. climate goals — the CEOs of 12 environment and sustainability groups recently called on businesses to do just that.
5. Reducing Non-CO2 Gases
We are also expecting the United States and Europe to announce a major new global pledge to reduce methane emissions by nearly a third by 2030. Other countries will be invited to sign onto the pledge. Methane is a potent greenhouse gas, with a warming potential 87 times that of carbon dioxide over 20 years. Reducing methane emissions is vital to addressing climate change.
The Urgency of Action During Climate Week and UNGA76
We stand at a pivotal moment. The climate impacts we are seeing today will seem mild compared to future years if we do not act. We need to make rapid, radical shifts in the ways we use and make energy, produce food, manage land, and move people and goods around. The good news is that doing so will create a healthier, safer, more prosperous world. It will create much-needed jobs and economic benefits — and prevent a calamitous future.
As COP26 quickly approaches, now is the time for governments, businesses and other stakeholders to act with the ambition this moment calls for. World leaders should use the global stage at UNGA76 and Climate Week to show their citizens and peers that they recognize the urgency of the crisis. Their actions will determine our collective fate.
Reposted with permission from World Resources Institute.