By Atli Arnarson
Aspartame is one of the most controversial sweeteners in the world.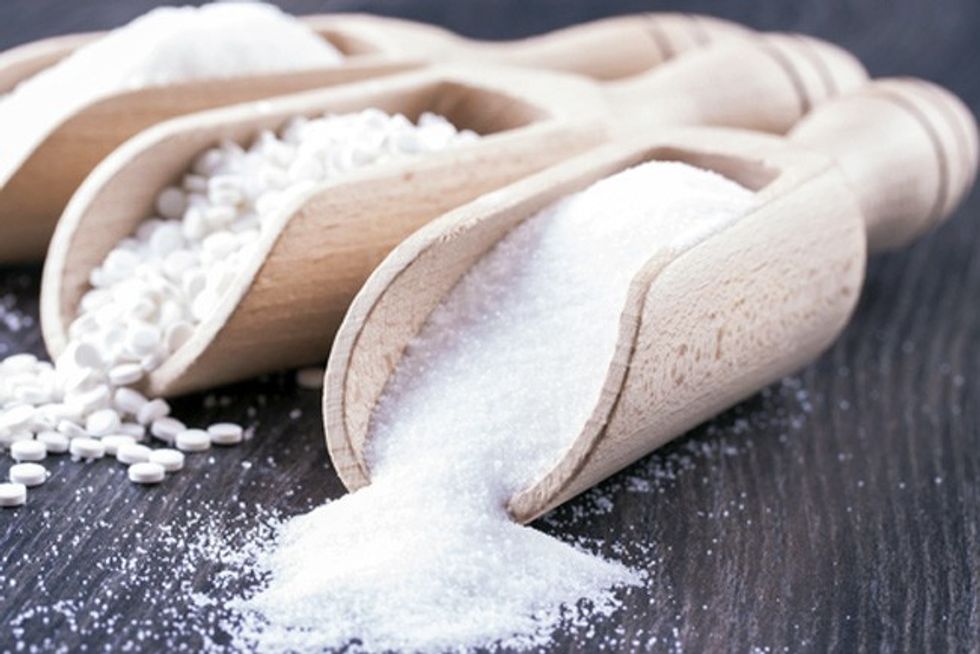 Originally sold under the brand name NutraSweet, aspartame was approved for use in food products in the 1980s. Photo credit: Shutterstock
It is claimed to cause health problems ranging from headaches to cancer.
On the other hand, food safety authorities and other mainstream sources consider it to be safe.
This article takes an objective look at aspartame and its health effects, examining both sides of the debate.
What is Aspartame?
Aspartame is an artificial sweetener, often denoted as E951.
As a sugar substitute, aspartame stimulates the taste buds on the tongue in the same way as sugar.
It is used in a variety of foods, beverages, desserts, sweets, breakfast cereals, chewing gums and weight-control products. It is also used as a tabletop sweetener.
This image shows the chemical structure of aspartame: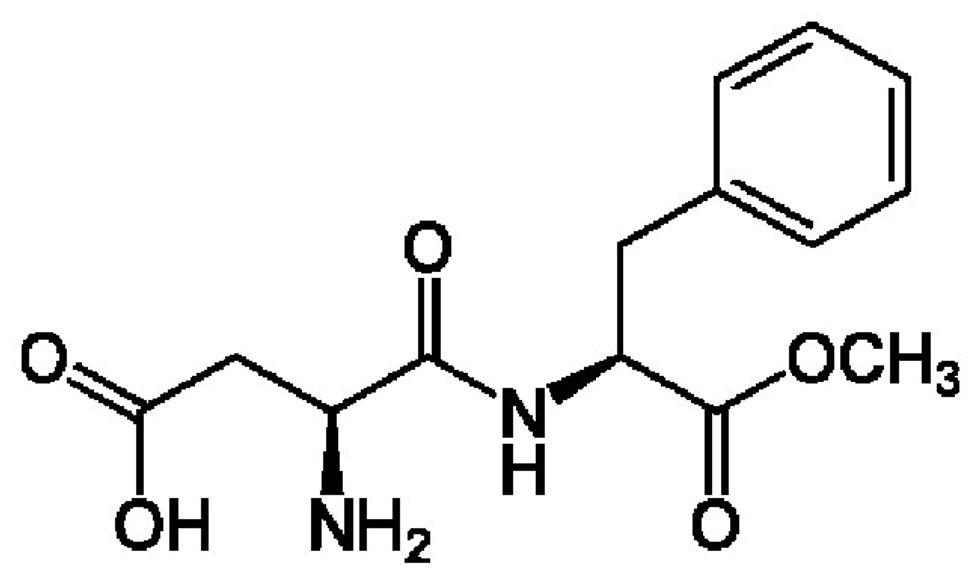 Photo credit: Wikipedia
Aspartame is actually a dipeptide, a small protein made of two amino acids, phenylalanine and aspartic acid. To make it sweet, a hydrocarbon has been attached to the phenylalanine.
Bottom Line: Aspartame is an artificial sweetener, originally marketed as NutraSweet. It replaces sugar in a variety of food products and is also used as a tabletop sweetener.
What Happens to Aspartame in the Digestive System?
After we consume aspartame, none of it actually enters the blood intact.
In the stomach, digestive enzymes break it down into:
Any health effects from aspartame consumption are caused by these compounds, which are absorbed into the blood.
Below are more details about these three breakdown products of aspartame.
Phenylalanine
Phenylalanine is an essential amino acid that we must get from the diet.
Eating food that is high in phenylalanine has no adverse effects in healthy people. In fact, it is naturally present in dietary protein.
The richest sources of phenylalanine are high-protein foods like meat, fish, dairy products, eggs, legumes and nuts (1).
Aspartame is a minor source of phenylalanine compared to the amounts you get from other foods so this is not a cause for concern.
However, phenylalanine can reach toxic levels in people with a genetic disorder called phenylketonuria (PKU). Those who have PKU need to avoid foods high in phenylalanine especially during childhood and adolescence (2).
Bottom Line: Aspartame is a source of phenylalanine, an essential amino acid. Phenylalanine has no harmful effects in healthy people but it should be avoided by those with a genetic disorder called phenylketonuria (PKU).
Aspartic Acid
Like phenylalanine, aspartic acid is a naturally-occurring amino acid.
It is one of the most common amino acids in the human diet. It can also be produced by our own bodies.
As a part of protein, aspartic acid is found in most foods. Rich dietary sources include fish, eggs, meat and soy protein.
Eating food that contains aspartic acid has no known adverse health effects.
Compared to other dietary sources, aspartame is a minor source of aspartic acid.
Bottom Line: Aspartame is a minor source of aspartic acid, a naturally-occurring amino acid found in foods that contain protein.
Methanol
Methanol is a toxic substance related to the ethanol found in alcoholic beverages.
It is only a health concern when consumed in high amounts. This can happen when consuming improperly brewed, home-made alcoholic beverages.
The main dietary sources of methanol are fruits, fruit juice, vegetables, coffee and alcoholic beverages (3, 4, 5, 6).
The methanol produced during the digestion of aspartame is only a small part of the total dietary intake. For this reason, methanol from aspartame is not considered to be a health issue (7).
Bottom Line: As aspartame is digested, low amounts of methanol are formed. Aspartame is only a minor source of methanol in the diet, so it is not considered to be a problem.
Is Aspartame Bad For You?
Aspartame is highly controversial.
Thousands of websites claim that it is seriously harmful. Aspartame is blamed for hundreds of health problems, ranging from cancer to headaches.
However, most of these have not been confirmed by science (7, 8, 9).
Below is a review of the scientific evidence behind the most common claims.
Claim: Aspartame Causes Cancer
A few notable animal studies from the European Ramazzini Foundation suggest that aspartame may cause cancer (10, 11, 12).
However, other scientists have criticized these studies for using poor methods and not being very relevant to humans (7, 13).
One observational study in humans found a weak connection between certain types of cancer and aspartame, but only in men (14).
Other observational studies did not find an association between aspartame intake and brain or blood cancer (15, 16).
Additionally, scientific reviews have concluded that there is no evidence that aspartame in the human diet causes cancer (7, 17, 18).
Bottom Line: Several studies have researched the connection between aspartame consumption and cancer. Overall, there is no conclusive evidence to suggest that aspartame increases the risk of cancer in humans.
Claim: Aspartame Causes Weight Gain
As a low-calorie sweetener, aspartame is commonly consumed by people who want to enjoy the sweetness but need to limit their sugar intake.
Although it is clear that aspartame does not cause weight gain, its usefulness for weight loss has been questioned.
However, most studies suggest that replacing sugar with aspartame may be useful to prevent future weight gain (19, 20, 21).
Bottom Line: Consuming aspartame-sweetened foods and beverages is not an effective weight loss method. However, it may be useful to prevent future weight gain.
Claim: Aspartame Affects Mental Function
One scientific review speculated that aspartame could lead to various mental problems (22).
However, this review was heavily criticized for incorrect information, unsupported speculation and low-quality references (23).
In adults, studies have shown that aspartame has no effects on behavior, mood or mental function (24, 25, 26, 27, 28).
Studies in children have provided similar results (29, 30, 31,32, 33).
Only one study has reported possible adverse effects from aspartame consumption. Patients with depression reported more severe symptoms when they were given capsules with aspartame (34).
Bottom Line: Aspartame appears to have no adverse effects on behavior, mood or mental performance. One study indicates adverse effects in patients with depression, but the evidence is weak.
Claim: Aspartame Causes Seizures
A few small studies have investigated the effects of aspartame on seizures. Most of them found no link (35, 36).
One small study in children with absence seizures concluded that aspartame increased brain activity linked to seizures (37).
Bottom Line: There is no conclusive evidence that aspartame causes seizures. One study indicated an increased risk for absence seizures in children.
Claim: Aspartame Causes Headaches
Several studies have investigated the effects of aspartame on headaches.
Most of them have found no link (8, 25, 38).
One study showed that aspartame significantly increased how often people got headaches, but not how long the headaches lasted or how severe they were.
However, there was high variability between individuals, which makes the results unreliable (39).
Another study found a weak link between aspartame and the frequency of headaches. No difference in the severity or duration of headaches was reported (40).
Bottom Line: There is limited evidence that aspartame can increase the frequency of headaches. More studies are needed.
Take Home Message
Aspartame is one of the world's most studied food additives and the majority of studies conclude that it is safe.
Almost every study found no adverse effects from consuming it. Some of these studies included people who actually considered themselves to be sensitive to aspartame (41).
All things considered, there is no good evidence to claim that aspartame is harmful.
However, it is impossible to rule out some rare cases of real aspartame sensitivity or allergy.
If you feel like you have an adverse reaction to aspartame, then simply avoid it.
This article was reposted from our media associate Authority Nutrition.
YOU MIGHT ALSO LIKE
Want to Buy GMO-Free Food? Buy Organic
5 Ways to Prevent and Treat Cancer
Sugar is a hot topic in nutrition. Cutting back can improve your health and help you lose weight.
Replacing sugar with artificial sweeteners is one way to do that. However, some people claim that artificial sweeteners aren't as "metabolically inert" as previously thought. For example, it's been claimed that they can raise blood sugar and insulin levels.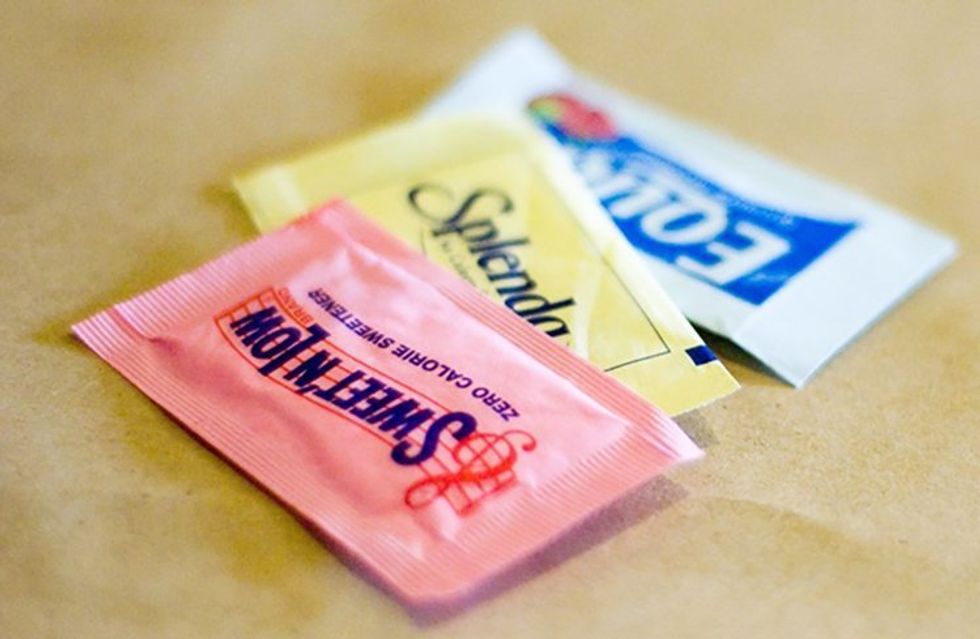 This article takes a look at the science behind these claims.
What are Artificial Sweeteners?
Artificial sweeteners are synthetic chemicals that stimulate the sweet taste receptors on the tongue. They are often called low-calorie or non-nutritive sweeteners.
Artificial sweeteners give things a sweet taste, without any added calories (1).
Therefore, they're often added to foods that are then marketed as "health foods" or diet products.
They're found everywhere, from diet soft drinks and desserts, to microwave meals and cakes. You'll even find them in non-food items, such as chewing gum and toothpaste.
Here's a list of the most common artificial sweeteners:
Bottom Line: Artificial sweeteners are synthetic chemicals that make things taste sweet without any extra calories.
What Causes Blood Sugar and Insulin Levels to Rise?
We have tightly controlled mechanisms to keep our blood sugar levels stable (2, 3, 4).
Blood sugar levels increase when we eat foods containing carbohydrates.
Potatoes, bread, pasta, cakes and sweets are some foods that are high in carbohydrates.
When digested, carbohydrates are broken down into sugar and absorbed into the bloodstream, leading to an increase in blood sugar levels.
When our blood sugar levels rise, our body releases insulin.
Insulin is a hormone that acts like a key. It allows blood sugar to leave the blood and enter our cells, where it can be used for energy or stored as fat.
If blood sugar levels drop too low, our livers release stored sugar to stabilize it. This happens when we fast for prolonged periods, like overnight.
There are theories on how artificial sweeteners may interfere with this process (5).
1. Insulin is released in response to the sweet taste.
2. Regular use changes the balance of our gut bacteria. This could make our cells resistant to the insulin we produce, leading to both increased blood sugar and insulin levels.
Bottom Line: Eating carbohydrates causes a rise in blood sugar levels. Insulin is released to bring blood sugar levels back to normal. Some claim that artificial sweeteners may interfere with this process.
Do Artificial Sweeteners Raise Blood Sugar Levels?
Artificial sweeteners won't raise your blood sugar levels in the short-term.
So, a can of diet coke, for example, won't cause a rise in blood sugar.
However, in 2014, Israeli scientists made headlines when they linked artificial sweeteners to changes in gut bacteria.
Mice, when fed artificial sweeteners for 11 weeks, had negative changes in their gut bacteria that caused increased blood sugar levels (6).
When they implanted the bacteria from these mice into germ-free mice, they also had increases in blood sugar levels.
Interestingly, the scientists were able to reverse the increase in blood sugar levels by changing the gut bacteria back to normal.
However, these results haven't been tested or replicated in humans.
There is only one observational study in humans that has suggested a link between aspartame and changes to gut bacteria (7).
The long-term effects of artificial sweeteners in humans are therefore unknown (8).
It is theoretically possible that artificial sweeteners can raise blood sugar levels by negatively affecting gut bacteria, but it hasn't been tested.
Bottom Line: In the short-term, artificial sweeteners won't raise blood sugar levels. However, the long-term effects in humans are unknown.
Do Artificial Sweeteners Raise Insulin Levels?
Studies on artificial sweeteners and insulin levels have shown mixed results.
The effects also vary between different types of artificial sweeteners.
Sucralose
Both animal and human studies have suggested a link between sucralose ingestion and raised insulin levels.
In one study, 17 people were given either sucralose or water and then administered a glucose tolerance test (9).
Those given sucralose had 20 percent higher blood insulin levels. They also cleared the insulin from their bodies more slowly.
However, results are mixed and other human studies have shown no effect (10).
Aspartame
Aspartame is perhaps the most well-known and most controversial artificial sweetener.
However, studies have not linked aspartame with raised insulin levels (11, 12).
Saccharin
Scientists have investigated whether stimulating the sweet receptors in the mouth with saccharin leads to an increase in insulin levels.
Results are mixed.
One study found that mouth washing with a saccharin solution (without swallowing) caused insulin levels to rise (13).
Other studies have found no effects (14, 15).
Acesulfame Potassium
Acesulfame potassium (acesulfame-K) can increase insulin levels in rats (16, 17).
One study in rats looked at how injecting large amounts of acesulfame-K affected insulin levels. They found a massive increase of 114-210 percent (16).
However, the effect of acesulfame-K on insulin levels in humans is unknown.
Summary
The effect of artificial sweeteners on insulin levels seems to be variable and the results are inconclusive. It may also depend on the individual.
For now, no high-quality human trials exist, so we don't definitively know their effects on insulin.
Bottom Line: Sucralose and saccharin may raise insulin levels in humans, but the results are mixed and some studies find no effects. Acesulfame-K raises insulin in rats, but no human studies are available.
Can You Use Artificial Sweeteners if You have Diabetes?
Diabetics have abnormal blood sugar control due to a lack of insulin and/or insulin resistance.
In the short-term, artificial sweeteners won't raise your blood sugar levels, unlike high intakes of sugar. They are considered safe for diabetics (14, 18, 19, 20, 21, 22).
However, the health implications of long-term use are still unknown.
Bottom Line: Artificial sweeteners do not raise blood sugar levels and are considered safe alternatives to sugar for diabetics.
Should You Avoid Artificial Sweeteners?
Artificial sweeteners have been declared safe by regulatory bodies in the U.S. and Europe.
However, they also note that health claims and long-term safety concerns require more research (24).
Although artificial sweeteners may not be "healthy," they are at the very least significantly "less bad" than refined sugar.
If you eat them as part of a balanced diet, then there is no strong evidence that you should stop.
However, if you're concerned, then you can use other natural sweeteners instead or just remove sweeteners altogether.
This article was reposted from our media associate Authority Nutrition.
YOU MIGHT ALSO LIKE
8 Processed Foods You Can Easily Make at Home From Scratch
13 Foods That Help Fight Inflammation
6 Incredible Health Benefits of Fennel
EcoWatch Daily Newsletter
Everyday foods like bacon, eggs, coffee and dairy products are linked to inflammation. That might not sound like a big deal, but consider the fact that most chronic conditions like cancer, arthritis, diabetes and obesity have been linked to inflammation. Low grade inflammation is a factor in most health issues. And if you suffer a pain disorder, you better believe that inflammatory foods will aggravate the condition.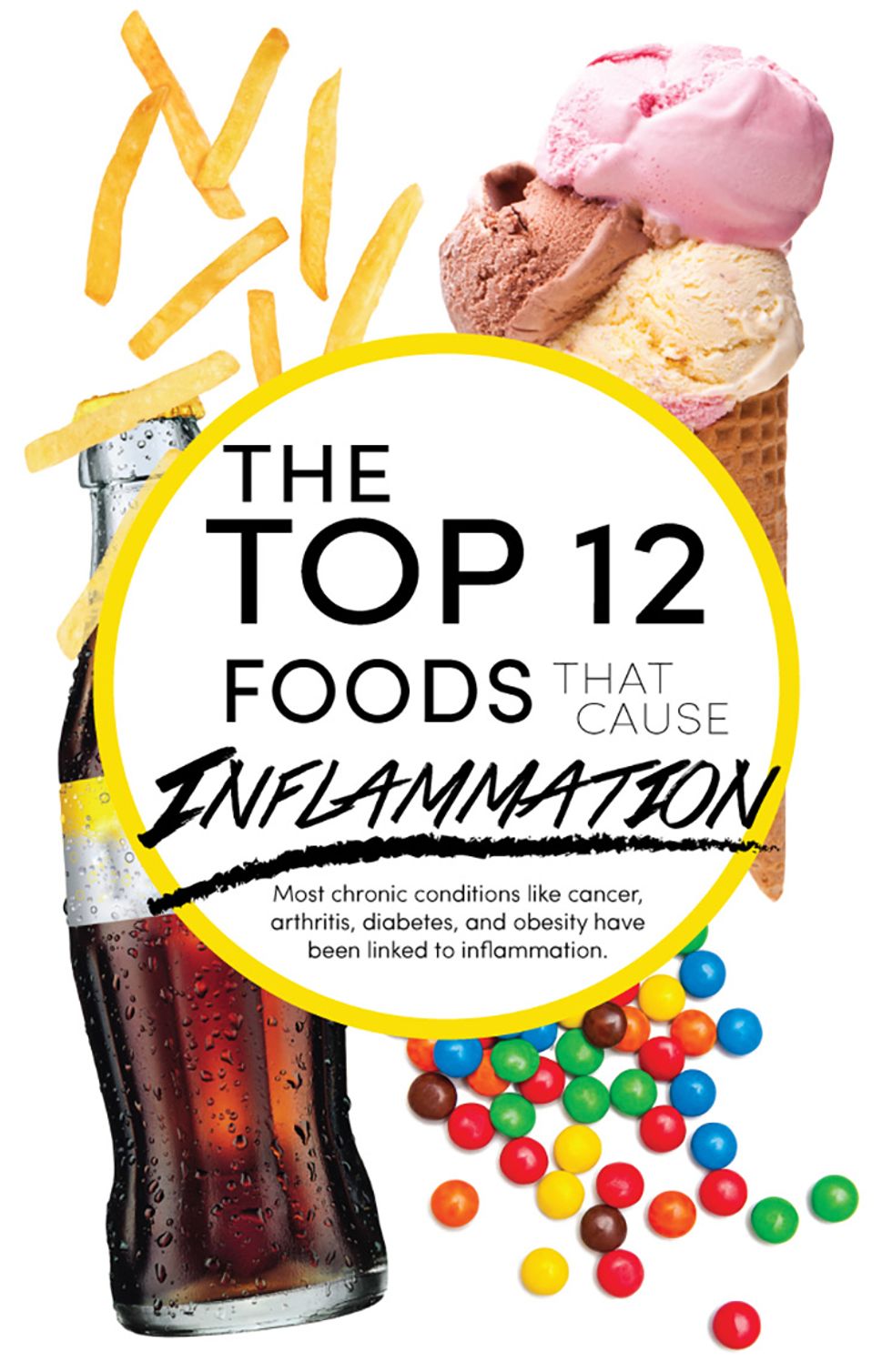 Try reducing your consumption of these foods with the goal of eliminating them completely. The same holds true for alcohol and fried foods—both of these have been known to irritate and worsen arthritis.
Many common foods in the Standard North American Diet can cause or exacerbate inflammation in the body.
Below are my picks for the top 12 inflammatory foods:
1. What I call the "3 Ps"–Processed, packaged or prepared foods. And, yes, fast food is atop the list of inflammatory foods thanks to the harmful oils, sugar and artificial sweeteners, food additives and a whole host of nasty ingredients.
2. Hydrogenated and trans fats found in margarine, shortening, lard or products made with them. That includes baked goods, cookies, pies, buns. Of course there are healthier alternatives to these baked goods but most grocery stores and bakeries are using these harmful ingredients.
3. Meat (not wild-caught fish). I'm not suggesting that you need to go vegan or vegetarian here—although a plant-based diet tends to be much lower in inflammatory substances—but meat and poultry tend to cause inflammation; make them the background of your meals not the main dish.
4. Fried foods (French fries, onion rings, potato chips, nachos, hamburgers, etc.). I think these items speak for themselves.
5. White sugar and sweets, including soft drinks and sweetened juices. Newer research is showing that sugar is one of the most addictive substances you can use. It's also highly inflammatory. No, you don't need to eliminate sugar and sweets altogether simply reduce your consumption and choose fruit as your "go to" food when you're craving something sweet.
6. Synthetic sweeteners (Nutrasweet, Splenda, saccharin, aspartame, AminoSweet, etc.)—research links these nasty substances to many serious health conditions. I avoid them like the plague.
7. Iodized Salt (use Celtic sea salt instead). Not harmful on its own but sodium is naturally found alongside other valuable minerals like potassium, calcium and magnesium. Choose unrefined salt which naturally contains many different minerals, not just sodium.
8. Food additives: Colors, flavor enhancers, stabilizers, preservatives, etc. Some of the main ones include sulfites, benzoates and colors named FD&C #"X." Unfortunately, many foods consumed by children are loaded with these harmful, toxic ingredients.
9. Dairy products (yogurt, ice cream, cottage cheese, butter, cheese, etc.). Dairy products are packed with hormones, antibiotics and other harmful ingredients so avoid them as much as possible.
10. Wheat products. Wheat is highly acid-forming and inflammatory in the body. Worse, most wheat available now is genetically modified (GMO). Many serious health conditions are starting to be linked to GMO wheat consumption.
11. Other gluten-containing grains. Gluten is found in most grains and can be highly inflammatory. Choose grains or seeds like buckwheat, quinoa or millet for your baking.
12. Alcohol. High in sugar and a burden to the liver, alcohol makes the top 12 inflammatory foods list. It is best eliminated or used in moderation.
YOU MIGHT ALSO LIKE
25 Easy Ways to Get More Fermented Foods in Your Diet
6 Powerful Ways to Improve Mental Health
Read This if You Love Eating Fish But Worry Your Getting Too Much Mercury Exposure
By Zen Honeycutt
The Senate Ag Committee sent a bill to the Senate floor last week which, if passed, will eliminate mandatory GMO labeling, preempt state rights, go against what 90 percent of American citizens want and require the U.S. Department of Agriculture to spend taxpayer dollars to educate the public about the supposed "benefits" of GMOs.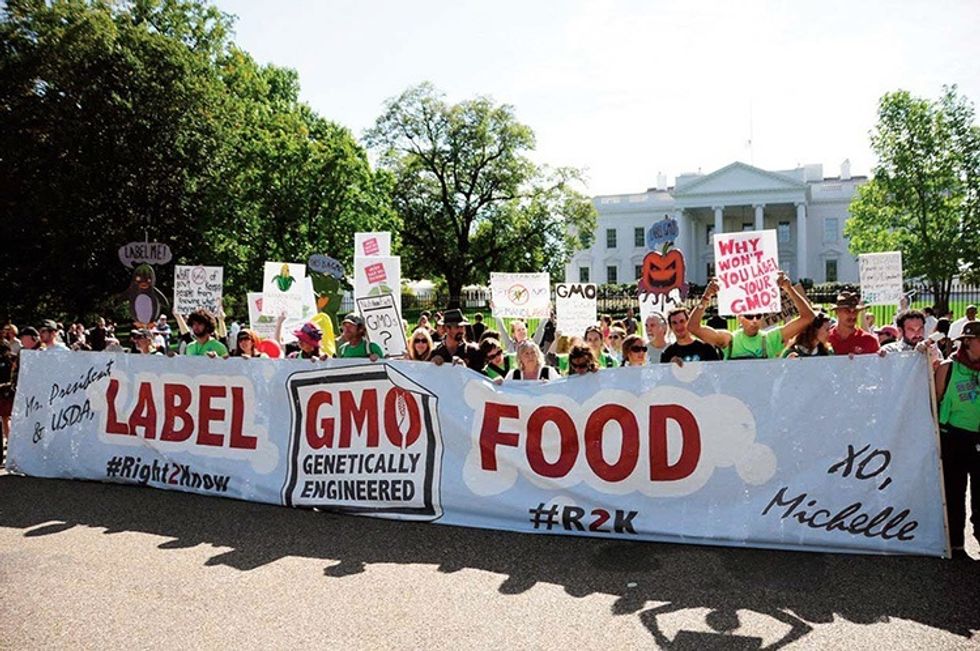 Here are seven reason why the U.S. government can't afford to pass the Safe and Accurate Food Labeling Act, otherwise known as, the Denying Americans the Right to Know Act or DARK Act:
1. GMOs are in our food. Food is the number one factor of the condition of our health.
Whether you believe GMOs are safe or not, everyone has a right to decide for themselves or their family how much or how often they eat something which may or may not be safe. Alcohol for instance, has a warning label because it is considered unsafe in large quantities and is not allowed under a certain age due to health risks. Aspartame and high fructose corn syrup have numerous studies showing harm, many report adverse effects and they are clearly labeled. At least consumers have a choice. The responsibility is on them to decide.
2. There are more than 1,000 studies and papers regarding harm from GMOs and related pesticides.
To ignore these studies and to continue to allow Americans, the sickest population in the developed world, with the most expensive health care, to eat this food unknowingly, is contrary to the government's role in building a successful nation. The cost of diabetes alone will bankrupt the U.S. health care budget in 11 years if swift action is not taken to turn around the health crisis we have in America today. A major factor of diabetes has been directly linked to the fact that glyphosate, sprayed on GMOs, destroys the body's ability to make serotonin, which regulates insulin. Diabetes in teens has quadrupled in the past 10 years, the same time period in which 70 percent of all the glyphosate which has ever been sold, has been used.
3. Eighty percent of GMOs are engineered to withstand toxic pesticides and herbicides.
Numerous new studies nullify the 40-year-old science which claims these chemicals are safe. These studies show that glyphosate, atrazine, 2,4-D and many more chemicals are neurotoxins, destroy the gut bacteria which is where 70 percent of the immune system lies, cause liver and kidney damage, cause organ damage, increase antibiotic resistance, cause placental cell death and breast cancer cell growth. They have also been shown to be endocrine disruptors, causing birth defects, miscarriages, sterility and infertility. We currently have the highest rate of infertility in recorded history.
We also have 50 percent more babies that die on the first day of life than all of the industrialized nations combined. With GMOs being in 85 percent of our processed foods and glyphosate, an acknowledged "reproductive effector" by the U.S. Environmental Protection Agency (EPA), allowed on 160 of U.S. foods, the Senate Ag Committee decision to continue to dis-allow citizens to at least self-regulate the amount of GMOs they eat, means the responsibility for the loss of these infants, if proven to be connected to these chemicals as indicated by the EPA, falls upon the government's shoulders.
4. The technology of GMO foreign proteins is recognized by world renowned scientists to be unpredictable, uncontrollable and have unforeseeable effects.
Numerous reports of prions causing diseased crops, increased loss of livestock to the tune of 40 million GMO fed chickens, primarily in Iowa last year and hundreds of millions of dollars lost in sales to exports due to concern about contamination, make GMO crops unsafe. If a crop contaminates other nearby crops, making them less valuable in the marketplace, that is a dangerous crop to the American economy. If something has genetic manipulations performed in a lab which have shown to have unpredictable effects within the organism and for future generations of that or nearby species, that organism is unsafe for the environment and consumers. The science that claims that GMOs are safe is unfoundedly based on short term studies produced by the companies who stand to benefit from them.
The fact that RNAi GMOs have promoters and "silencers" that silence the function of genes should be of grave concern to everyone. How do you know that those promoters are not "waking up" rare disease genes or silencers are not "silencing" the functioning of organs in your loved ones which could fight rare diseases? The problem is that we will never know, because we cannot retroactively prove that the bite of GMO corn led to the "waking up" of a rare disease gene in your child.
5. New research shows that GMO crops, with heavy herbicide use, destroy the microbiome of the soil, reduce the nutritional content of the food (organic food is more nutritous) and leave higher residues of chemicals on the food. This means that GMOs are substantially different and warrant labeling.
6. GMOs and related pesticides have been wrongly classified a process, not an additive, to intentionally get around the requirement that additives are safety tested and labeled on the package. When a herbicide classified as a probable carcinogen is sprayed on your food and it does not dry off, wash off for cook off, you might want to know that it is there and be given the choice to buy that food or not.
7. Religious sanctifications include that followers know if they are eating certain animals and avoid them.
With mandatory GMO labeling stricken down by Senators, in the future, Jewish people for example, would not know if fish, fruit or vegetables were genetically engineered with species which are not kosher. This is tantamount to a violation of their religious freedom.
The fact is that GMOs in our food need to be labeled because they are a factor of our health. GMO labeling has and always been and will always be, a health and safety issue first.
If citizens are not allowed to be responsible for their own health then the responsibility falls on the government. With 1 out of 2 males and 1 out of 3 females expected to get cancer in America today, 1 out 2 children with a chronic illness and 1 out of 2 children born 18 years from now expected to be diagnosed with autism, our elected officials have an obligation to make it a priority to protect the health of the American people, not chemical companies. The skyrocketing illnesses and rising healthcare costs in America make it evident that we simply cannot afford to not label GMOs.
We call on the Senate to give the American people the freedom to chose their food by voting no on the bill to stop mandatory GMO labeling and give us federal, mandatory, clear labeling on the package.
We citizens will vote for Senators at the next election which allow for personal freedom and health.
YOU MIGHT ALSO LIKE
France, Sweden, Italy and the Netherlands Rebel Against Relicensing of Monsanto's Glyphosate
Why Is Glyphosate Sprayed on Crops Right Before Harvest?
The Shocking Consequences of the World's Meat Addiction
DARK Act Heads to Senate, Bill Would Block Mandatory GMO Labeling
More and more Americans are turning away from sugary soft drinks as they discover just how unhealthy soda can be.
This video below shows an experiment in which Coca-Cola and Coke Zero are boiled down to reveal the amount of sugar inside. Watch with caution—this may make you want to never drink soda again.
The reasons for avoiding soda pop is abundant. For starters, soda causes tooth decay. The acids and sugars in sodas soften your enamel, which can result in cavities. And the phosphates and phosphoric acid in soda have been shown to accelerate aging, Rodale News reported.
Sugary drinks can also increase blood pressure, which can lead to heart disease and stroke. Even if you're not overweight, one soda per day increases your risk of type 2 diabetes.
Soda has even been linked to several types of cancer, including breast cancer, prostate cancer, pancreatic cancer and endometrial cancer.
While Coke Zero may not contain sugar, the artificial sweeteners in it—aspartame and acesulfame potassium in the U.S. market—can be just as bad and maybe even worse than regular sugar, Dr. Mark Hyman warned.
Both artificial sweeteners and sugar are highly addictive. Believe it or not, sugar is more addictive than cocaine, according to James Nicolantonio, a cardiovascular research scientist.
YOU MIGHT ALSO LIKE
FDA Bans Three Chemicals Linked to Cancer From Food Packaging
8 Climate-Friendly Superfoods That Will Be All the Rage in 2016
30 Easy Ways to Lose Weight Naturally
Venezuela Bans GMO Crops, Passes One of World's Most Progressive Seed Laws
Most health conscious people can admit to carefully looking over the nutritional information and ingredient list on the foods they buy, but how often do they do the same for personal care products?
If your toothpaste contains dangerous ingredients like triclosan, sodium laureth sulfate, glycerin or any artificial sweeteners (including aspartame, sorbitol and saccharin), then you should seriously consider tossing that tube into the trash and going for a much safer, natural alternative that can get the job done just as well as regular toothpaste—if not better.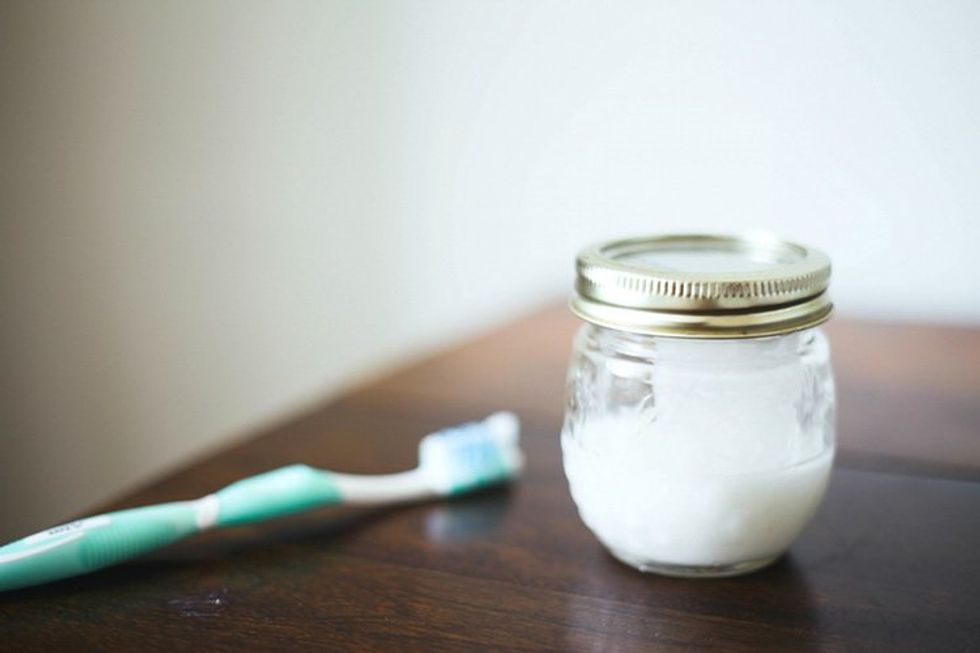 You could head on over to your local health food store to look for organic toothpastes or you could even conduct some thorough research on the more common brands of toothpaste sold in stores (since not all of them contain toxic ingredients). But if you want to save a bit of money in addition to going all natural with your oral care, you could simply stop using toothpaste all together and instead switch to some of the alternatives listed below.
1. Baking Soda
A study from the Journal of Clinical Dentistry found that Arm & Hammer baking soda was effective at cleaning teeth and removing plaque to fight off tooth decay. You're probably already well aware of the many toothpastes that actually contain baking soda already. If you can withstand the taste and the grittiness of plain baking soda, you might want to try it.
2. Peroxide
According to WebMD, peroxide can be an effective cleansing solution for your mouth because of its bacteria-killing power, but you have to be ultra careful with it. If you're going to try this alternative, make sure you dilute the peroxide in water so you're not brushing with it at full strength, which could potentially burn your gums.
3. Sea Salt
Sea salt is rich in a variety of essential minerals and some people claim that it really helps to whiten their teeth. Try diluting sea salt in water and using it to brush your teeth. If you decide to use straight sea salt (without diluting it) you could risk abrasion.
4. Xylitol
Xylitol is a naturally occurring sugar alcohol that can be found in fruits and vegetables, which is often used as a sugar substitute in some food products. Some research has shown that it may prevent tooth decay, but ultimately more evidence is needed to back this claim up. You can get xylitol as a gum, as lozenges or you can simply take it in its sugar form and swish it around in your mouth prior to brushing.
5. Coconut, Sesame or Sunflower Oil
Have you heard of oil pulling? It's an ancient oral health technique that involves taking about a tablespoon of carrier oil and swishing it around in your mouth for around 20 minutes a day. Research has shown that it can help reduce plaque and fight gingivitis. Just don't use this as a complete substitute for brushing–gives those pearly whites a scrub with your toothbrush dipped in water at the very least.
6. Peppermint, Eucalyptus, Cinnamon, Rosemary or Lemon Essential Oil
It's no secret that essential oils have some seriously great antibacterial properties that make great cleansers for a range of things–including your teeth. When using essential oils, make sure you follow the safety precautions outlined by the National Association for Holistic Aromatherapy. Use a couple of drops of your favorite essential oil in water and brush away.
If you're going to try any of these natural oral care alternatives in place of regular toothpaste, make sure to treat it like toothpaste by not swallowing it. Spit it right out when you're done and give your mouth a good rinse.
Talk to your dentist first about any concerns you may have. If you find a natural solution you really like that works well for you and your oral health, you may never go back to regular old toothpaste ever again.
YOU MIGHT ALSO LIKE 
7 Foods That Keep You From Overeating
What You Should Eat to Balance Your pH and Alkalize Your Body
15 Best Foods for Detoxing Your Body
The United Health Foundation and American Public Health Association released their annual report last week of what they claim is the "longest-running comprehensive state-by-state study of our nation's health."
The study analyzes each of the U.S. states on a wide variety of health measures, including obesity, cardiovascular disease rates, physical activity, violent crime, insurance rates, air pollution and poverty. The researchers rely on outside sources, such as government surveys, to collect their data, and then they rank the states on each measure, as well as, for overall health.
This year's report found improvements in preventable hospitalizations, decreases in cigarette smoking and increases in immunizations among children. However, rates of drug deaths, diabetes, obesity and children living in poverty are currently on the rise.
The full report is definitely worth a read-through to see where your state ranks for each health measure and where it ranks overall. One especially interesting ranking was most active states. Researchers looked at the "percentage of adults who report doing no physical activity or exercise (such as running, calisthenics, golf, gardening or walking) other than their regular job in the last 30 days."
The state with the most active residents was Colorado with only 16.4 percent of respondents saying they had not engaged in any physical activity in the last 30 days. In contrast, the least active state was Mississippi with 31.6 percent of respondents saying they had not engaged in any physical activity in the past month.
To put that another way, 83.6 percent of Coloradans said they were active in the last 30 days, whereas only 68.4 percent of Mississippians claimed to have been active in the same time period.
Here are the top 10 most active states:
[insert_gallery]
YOU MIGHT ALSO LIKE
Solar Powered 'Farm from a Box': Everything You Need to Run an Off-Grid Farm
Couple Builds Greenhouse Around Home to Grow Food and Keep Warm
Dr. Mark Hyman: Why You Should Ditch Artificial Sweeteners
There's no evidence that the behavioral disorder ADHD is caused by diet.
However, research suggests that for some people, dietary changes can improve symptoms.
In fact, a substantial amount of research has examined how nutrition affects ADHD.
This article is an overview of these findings, discussing the foods, diets and supplements involved.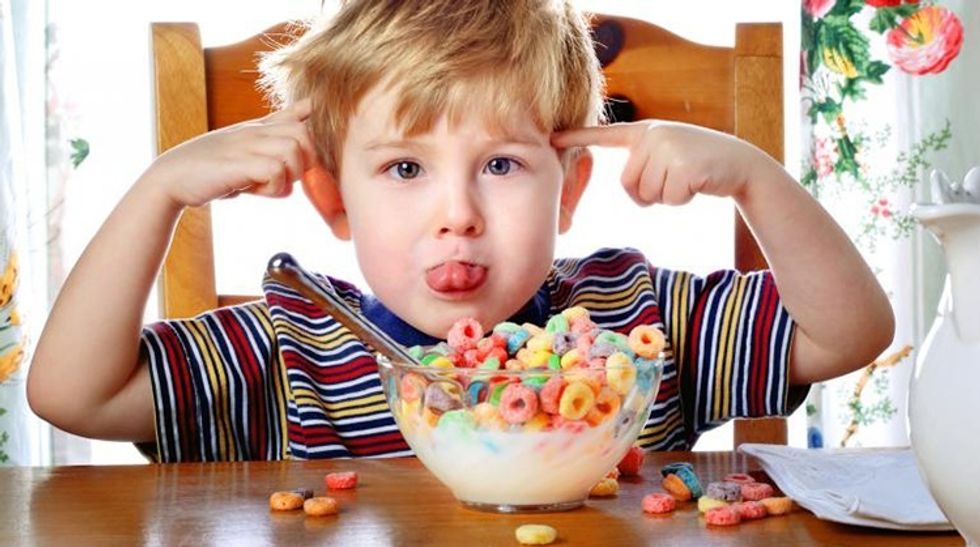 What Is ADHD?
Attention deficit hyperactivity disorder (ADHD) is a behavioral condition involving inattention, hyperactivity and impulsiveness (1, 2).
It's one of the most common disorders children can have, but also affects many adults (3, 4).
The exact cause of ADHD is unclear, but research shows that genetics play a major role. Other factors, such as environmental toxicity and poor nutrition during infancy, have also been implicated (5, 6, 7, 8).
ADHD is believed to originate from low levels of dopamine and noradrenaline in the region of the brain responsible for self-regulation (9, 10, 11).
When these functions are impaired, people struggle to complete tasks, perceive time, stay focused and curb inappropriate behavior (12, 13, 14).
This, in turn, affects the ability to work, do well in school and maintain appropriate relationships, which can decrease quality of life (15, 16, 17, 18, 19).
ADHD is not considered to be a curable disorder and treatment instead aims to reduce symptoms. Behavioral therapy and medication are mostly used (20, 21).
However, dietary changes may also help manage symptoms (1, 22).
Bottom Line: ADHD is a complicated behavioral disorder and common treatments include therapy and medication. Dietary changes may also be useful.
Nutrition and Behavior
The science behind food's effects on behavior is still quite new and controversial. However, everyone can agree that certain foods do affect behavior.
For example, caffeine can increase alertness, chocolate can affect mood and alcohol can totally change behavior (23).
Nutritional deficiencies can also affect behavior. One study concluded that taking a supplement of essential fatty acids, vitamins and minerals led to a significant reduction in antisocial behavior, compared to a placebo (24).
Vitamin and mineral supplements can also reduce antisocial behavior in children and poly-unsaturated fatty acids have been shown to decrease violence (25, 26).
Since foods and supplements have been shown to influence behavior, it seems plausible that they could also affect ADHD symptoms, which are largely behavioral.
For this reason, a good amount of nutrition research has looked into the effects of foods and supplements on ADHD.
Mostly, two types of studies have been performed:
Supplement studies: Supplementing with one or several nutrients.
Elimination studies: Eliminating one or several ingredients from the diet.
Bottom Line: Studies show that certain foods and supplements do affect behavior. For these reasons, quite a few studies have looked into how nutrition affects ADHD symptoms, which are mostly behavioral.
Supplement Studies: A Research Review
Many studies have shown that children with ADHD often have unhealthy eating habits or nutrient deficiencies (27, 28, 29, 30).
This caused researchers to speculate that supplements might help improve symptoms.
Nutrition studies have looked into the effects of several supplements on ADHD symptoms, including amino acids, vitamins, minerals and omega-3 fatty acids.
Amino Acid Supplements
Every cell in your body needs amino acids to function. Among other things, amino acids are used to make neurotransmitters or signaling molecules in the brain.
In particular, the amino acids phenylalanine, tyrosine and tryptophan are used to make the neurotransmitters dopamine, serotonin and norepinephrine.
People with ADHD have been shown to have problems with these neurotransmitters, as well as low blood and urine levels of these amino acids (31, 32).
For this reason, a few trials have examined how amino acid supplements affect ADHD symptoms in children.
Tyrosine and s-adenosylmethionine supplements have provided mixed results, with some studies showing no effects and others showing modest benefits (33, 34, 35).
Bottom Line: Amino acid supplements for ADHD show some promise, but more studies need to be done. For now, the results are mixed.
Vitamin and Mineral Supplements
Iron and zinc deficiencies can cause cognitive impairment in all children, whether or not they have ADHD (36, 37, 38).
However, lower levels of zinc, magnesium, calcium and phosphorous have repeatedly been reported in children with ADHD (39, 40, 41).
Several trials have looked into the effects of zinc supplements and all of them reported improvements in symptoms (42, 43, 44).
Another two trials assessed the effects of iron supplements on children with ADHD. They also found improvements, but again, more research is needed (45, 46).
The effects of mega-doses of vitamins B6, B5, B3 and C have also been examined, but no improvements to ADHD symptoms were reported (47, 48).
Nevertheless, a 2014 trial of a multivitamin and mineral supplement did find an effect. The adults taking the supplement showed a convincing improvement on ADHD rating scales after 8 weeks, compared to the placebo group (49, 50).
Bottom Line: The results from vitamin and mineral supplement studies have been mixed, but several show promise.
Omega-3 Fatty Acid Supplements
Omega-3 fatty acids play important roles in the brain.
Children with ADHD generally have lower levels of omega-3 fatty acids than children who don't have ADHD (51, 52).
What's more, the lower their omega-3 levels, the more learning and behavioral problems the ADHD children seem to have (53).
Therefore, it's not surprising that many studies have found omega-3 supplements to cause modest improvements to ADHD symptoms (54, 55, 56, 57, 58).
In studies, omega-3 fatty acids appear to help improve task completion and inattention. Additionally, they decreased aggression, restlessness, impulsiveness and hyperactivity (59, 60, 61, 62, 63, 64, 65).
Bottom Line: Numerous trials have found that omega-3 supplements can bring about modest improvements in ADHD symptoms.
Elimination Studies: A Research Review
People with ADHD are more likely to have adverse reactions to food, which caused speculation that eliminating problematic foods might help improve symptoms (30, 66).
Studies have examined the effects of eliminating many ingredients, including food additives, preservatives, sweeteners and allergenic foods.
Eliminating Salicylates and Food Additives
By accident, an allergist named Dr. Feingold discovered that food could affect behavior.
In the 1970s, he prescribed a diet for his patients that eliminated certain ingredients that produced a reaction for them.
The diet was free of salicylates, which are compounds found in many foods, medications and food additives.
While on the diet, some of Feingold's patients noted an improvement in their behavioral problems.
Soon after, Feingold started recruiting children diagnosed with hyperactivity for dietary experiments. He claimed that 30–50 percent of them improved on the diet (67).
His work was celebrated by many parents, who formed the still-existent Feingold Association of the U.S. (68).
Although reviews concluded the Feingold diet was not an effective intervention for hyperactivity, it stimulated further research into the effects of food and additive elimination on ADHD (69, 70, 71).
Bottom Line: The Feingold diet pioneered elimination diet research for ADHD. It improved symptoms in children with ADHD, although recent evidence is mixed.
Eliminating Artificial Colors and Preservatives
After the Feingold diet was no longer considered effective, researchers narrowed their focus to look at artificial food colors (AFCs) and preservatives.
This is because these substances seem to affect the behavior of children, regardless of whether or not they have ADHD (72, 73).
One study followed 800 children suspected of hyperactivity. 75 percent of them improved while on an AFC-free diet, but relapsed once given AFCs again (74).
Another study found that hyperactivity was increased when 1,873 children consumed AFCs and sodium benzoate, a preservative (75).
Yet even though these studies indicate that AFCs can increase hyperactivity, many people claim the evidence is not strong enough (1, 54, 76, 77, 78, 79).
Nonetheless, the Food and Drug Administration (FDA) requires certain AFCs to be listed on food packages. The EU, on the other hand, requires foods containing AFCs to have a label warning of adverse effects to children's attention and behavior (80, 81, 82, 83).
Bottom Line: AFCs may affect behavior in children, although some say the evidence is not strong enough. However, the FDA and the EU require food labels to list additives.
Eliminating Sugar and Artificial Sweeteners
Soft drinks have been linked to increased hyperactivity and low blood sugar is also common in those with ADHD (84, 85).
Furthermore, some observational studies have found sugar intake to be related to ADHD symptoms in children and adolescents (86, 87).
However, one review looking into sugar and behavior found no effects. Two trials studying the artificial sweetener aspartame also found no effects (88, 89, 90).
Theoretically, it's more likely that sugar causes inattention, rather than hyperactivity, as blood sugar imbalances can cause attention levels to drop.
Bottom Line: Sugar and artificial sweeteners have not been shown to directly affect ADHD. However, they may have indirect effects.
The Few Foods Elimination Diet
The Few Foods Elimination Diet is a method that tests how people with ADHD respond to foods. Here's how it works:
Elimination: Follow a very restricted diet of low-allergen foods that are unlikely to cause adverse effects. If symptoms get better, enter the next phase.
Reintroduction: Foods suspected of causing adverse effects are reintroduced every 3–7 days. If symptoms return, the food is identified as "sensitizing."
Treatment: A personal dietary protocol is prescribed. It avoids sensitizing foods as much as possible, in order to minimize symptoms.
Twelve different studies have tested this diet, each of which lasted 1–5 weeks and included 21–50 children.
Eleven of the studies found a statistically significant decrease in ADHD symptoms in 50–80 percent of the participants, while the other one found improvements in 24 percent of the children (91, 92, 93, 94, 95, 96, 97, 98, 99, 100, 101, 102).
Of the children who responded to the diet, most reacted to more than one food. While this reaction varied by individual, cow's milk and wheat were the most common offenders (92, 94, 100).
The reason why this diet works for some children and not others is unknown.
Bottom Line: The Few Foods Elimination Diet is a diagnostic tool to rule out problems with food. All studies have found a favorable effect in a subgroup of children, usually more than half.
Take Home Message
Research about how food affects ADHD symptoms is far from conclusive.
Yet the studies mentioned here suggest that diet can definitely have powerful effects on behavior.
This article was reposted from our media associate Authority Nutrition.
YOU MIGHT ALSO LIKE
10 Superfoods That Will Keep You Healthy This Winter
7 Foods That Keep You From Overeating
What You Should Eat to Balance Your pH and Alkalize Your Body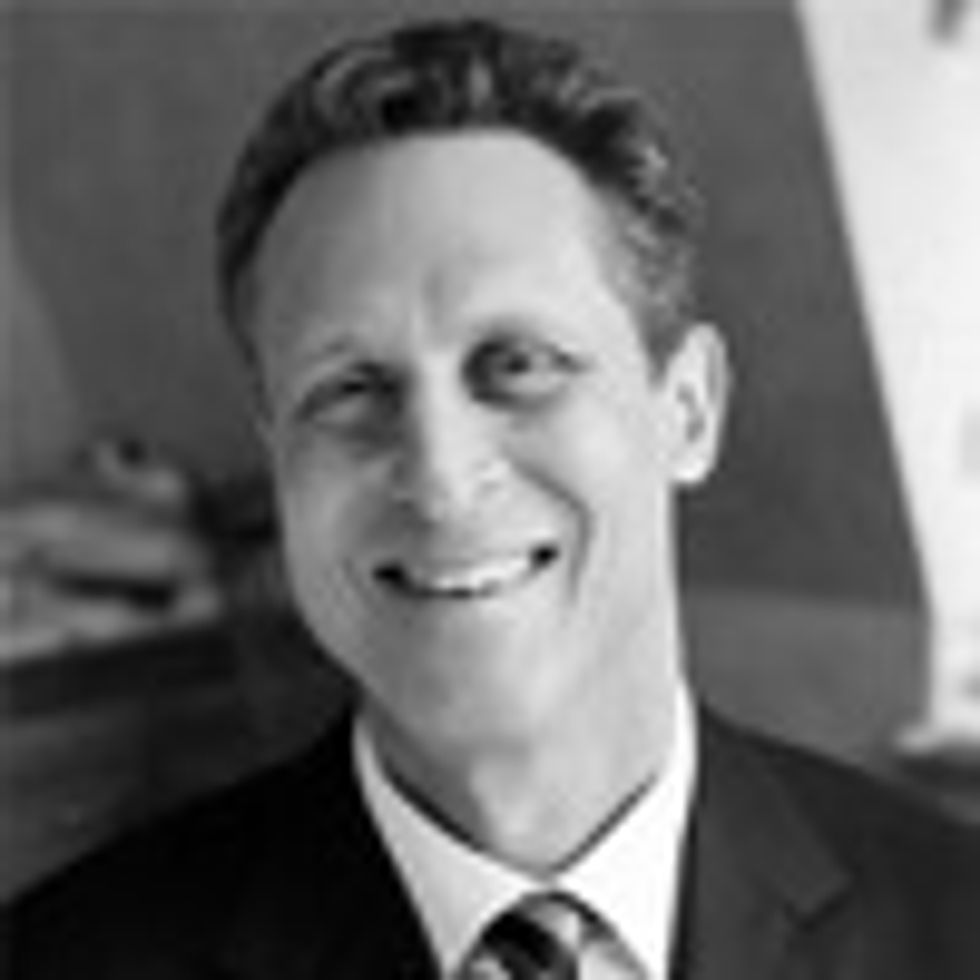 "I know you're not big on sugar and frequently tell people to cut down on it," writes this week's House Call. "But what about artificial sweeteners? Can I use those instead?"
Sadly, the answer is emphatically no. Human, animal, experimental and other studies show artificial sweeteners can be just as bad and maybe even worse than regular sugar.
Artificial sweeteners have long been positioned as "guilt-free," innocuous, safe alternatives, so why would I argue they are actually worse than sugar?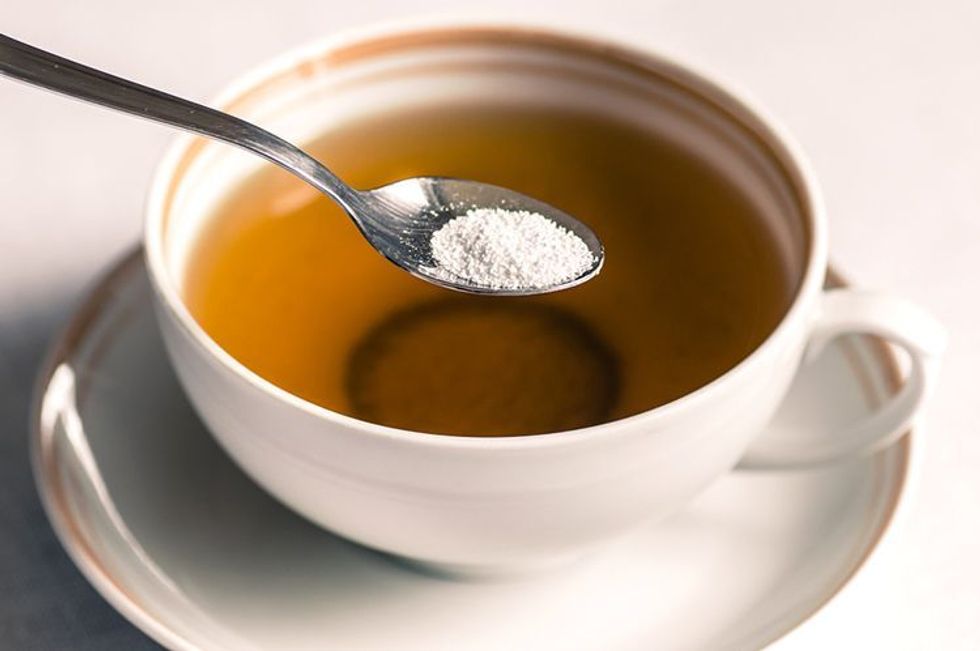 Photo credit: Shutterstock
Manufacturers love to position zero-calorie sweetened foods and drinks as better because they create a "halo effect" and they know you're more likely to buy them.
We're surrounded by low-calorie or calorie-free foods and diet soft drinks that contain artificial sweeteners touted as healthy or consequence-free. As a result, the number of Americans who consume products that contain sugar-free sweeteners grew from 70 million in 1987 to 160 million in 2000.
At the same time, the incidence of obesity in the U.S. has doubled from 15 percent to 30 percent across all age groups, ethnic groups and social strata. And the number of overweight Americans has increased from about 30 percent to more than 65 percent of the population. The fastest growing obese population is children.
High sugar intake deservedly takes the blame here, but we frequently overlook artificial sweeteners as a potential culprit. The evidence is catching up. Recent studies have not been kind to artificial sweeteners, claiming among other problems they adversely affect gut health and glucose tolerance.
You're probably wondering, though, how a calorie-free sweetener could make you fat. If you've read my blogs, you know that while calories count, other factors like hormonal imbalances contribute far more to weight gain.
Let's briefly look at three reasons artificial sweeteners create adverse consequences to your waistline and health.
1. Artificial sweeteners increase your risk for diabesity. Studies show sugar substitutes potentially can increase your risk for weight gain, metabolic syndrome, type 2 diabetes and cardiovascular disease. One study of rats that were fed artificially sweetened food found that their metabolism slowed down and they were triggered to consume more calories and gain more weight than rats fed sugar-sweetened food. In another animal study, rats that consumed artificial sweeteners ate more food, their metabolic fire or thermogenesis slowed down and they put on 14 percent more body fat in just two weeks even if they ate fewer total calories than the rats that ate regular sugar-sweetened food.
2. Artificial sweeteners rewire your brain chemistry and metabolism. How could aspartame and other fake sweeteners make you gain weight even though they're calorie-free? Because they stimulate your taste buds and trick them to think you're eating real sugar. Artificial sweeteners can be 1000 times sweeter than sugar, so your body becomes confused and revs up production of insulin, your fat-storage hormone. Your metabolism slows down, you become hungry more quickly, you're prone to eat way more food (especially carbs) and increased belly fat is the inevitable result. Because they confuse and slow down your metabolism, you burn fewer calories every day. Artificial sweeteners make you hungrier and cause you to crave even more sugar and starchy carbs, such as bread and pasta.
3. Artificial sweeteners are highly addictive. I regularly see patients who complain they can't kick their diet-soda habit. "I have one in the morning and I can't stop," they say. It isn't just their imagination: Artificial sweeteners can quickly become addictive. In an alarming study, rats offered the choice of cocaine or artificial sweeteners always picked the artificial sweetener, even if the rats were previously programmed to be cocaine addicts. The author of the study said that, "The absolute preference for taste sweetness may lead to a re-ordering in the hierarchy of potentially addictive stimuli, with sweetened diets … taking precedence over cocaine and possibly other drugs of abuse."
Let's consider that last point a little more closely, particularly with diet sodas, which account for a fair amount of the artificial sweeteners we consume.
One of the biggest struggles I see with patients—ironically, usually overweight or obese patients—is surrendering their diet sodas. Like artificial sweeteners, we've been misled to think they're guilt-free alternatives to regular soda.
Hardly. Diet soda and diet drinks make you fat and cause type 2 diabetes.
Wait … diet soda makes people fat? Really? How does that happen?
If losing weight were all about the calories, then consuming diet drinks would seem like a good idea. That's certainly what big-name cola companies want us to believe, judging by the ad campaigns highlighting their efforts to fight obesity. (And the other food giants making diet drinks push the same propaganda).
Soda companies proudly promote the fact that it has 180 low- or no-calorie drinks and that it has cut sales of sugared drinks in schools by 90 percent. Is that a good thing? I don't think so. In fact, it may be worse to drink diet soda than a regular soda.
A 14-year study of 66,118 women published in the American Journal of Clinical Nutrition (and supported by many previous and subsequent studies) discovered some frightening facts that should make us all swear off diet drinks and products:
Diet sodas raised the risk of diabetes more than sugar-sweetened sodas.
Women who drank one 12-ounce diet soda a week had a 33 percent increased risk of type 2 diabetes and women who drank one 20-ounce soda a week had a 66 percent increased risk.
Women who drank diet sodas drank twice as much as those who drank sugar-sweetened sodas because artificial sweeteners are more addictive than regular sugar. The average diet soda drinker consumes three diet drinks a day.
The bottom line is you can't outsmart Mother Nature. Fooling your brain into thinking you are getting something sweet plays dirty tricks on your metabolism. Artificial sweeteners disrupt the normal hormonal and neurological signals that control hunger and satiety (feeling full).
The use of artificial sweeteners, as well as "food porn," the sexy experience of sweet, fat and salt in your mouth, alters your food preferences. Your palate shifts from being able to enjoy fruits and vegetables and whole foods to liking only the sexy stuff.
Sugar or Artificial Sweeteners: What's the Answer?
Let's be clear here that I am not letting sugar off the hook. Of the more than 600,000 food products—note I said food products, not foods—80 percent have added sugar. That's where the trouble begins.
We went from eating about 10 pounds of sugar per person, per year in 1800 to 152 pounds of sugar (and 146 pounds of flour) per person, per year today. Think about it: On average we eat about one pound of sugar every day!
Those sugar-laden foods literally become drugs: Pharmacological doses that hijack our metabolism and make us fat and sick.
Adding a teaspoon of sugar to your coffee or having an occasional dessert doesn't make you fat and sick. Added sugars in even so-called healthy foods or non-sweet tasting foods creates the real, cumulative damage.
I realize this can all become confusing. Here are five ways I recommend making sense about sweeteners:
1. Have a little. If you like sugar and want a little bit, fine, but eat real food and then have sweet things. Consider sugar a recreational drug that you can partake of in moderation like red wine or tequila. Put a little sugar in your coffee because at least you're aware about how much you're getting. Likewise, you're not going to overeat cake, because you know it's bad for you. One caveat: If you know a little sugar will become a slippery slope for overeating, stay away from the sweet stuff period.
2. Become aware of hidden sugars even in so-called healthy foods. Read ingredients and realize sugar lurks even in foods that don't taste sweet or that are positioned as healthy.
3. Learn to appreciate natural sweetness. Fruit, nuts and other real foods contain natural sweetness without processed foods' sugar overload or the detrimental effects of artificial sweeteners.
4. Stop confusing your body. If you have a desire for something sweet have a little sugar, but stay away from "fake" foods. Eating a whole-foods diet that has a low-glycemic load and is rich in phytonutrients and indulging in a few real sweet treats once in a while is a better alternative than tricking your body with artificial sweeteners, which leads to wide scale metabolic rebellion and obesity.
5. Judiciously use this one sweetener. Among sweeteners, I make one exception with stevia. A little bit in your coffee or tea should be fine, but be judicious. Besides, overdoing stevia creates a bitter effect, so you're more likely not to get carried away. If you partake, make sure you're buying 100 percent pure organic stevia, not the stuff that contains bulking agents like maltodextrin (corn) and nebulous natural flavors.
If you really want to break free from the addictive grip of artificial sweeteners and sugar, as well as food sensitivities, I highly recommend doing The Blood Sugar Solution 10-Day Detox Diet. I've witnessed patients curb their worst sugar and artificial sweetener cravings and learn to appreciate the natural sweetness of real, whole foods in just 10 days.
Whatever you do, stay away from artificial sweeteners. I recommend giving up aspartame, sucralose, sugar alcohols such as xylitol and maltitol and all of the other heavily used and marketed sweeteners unless you want to slow down your metabolism, gain weight and become an addict. Use a little stevia if you must, but skip out on the others.
YOU MIGHT ALSO LIKE
How Probiotics Can Help You Lose Weight
3 Omega-3 Fatty Acids That Should Be Part of Your Diet
Bloating, it happens to most at one time or another. It is when one's belly feels enlarged or swollen due to gas or digestive issues that can occur after eating. Sixteen percent to 30 percent of people state they experience bloating regularly.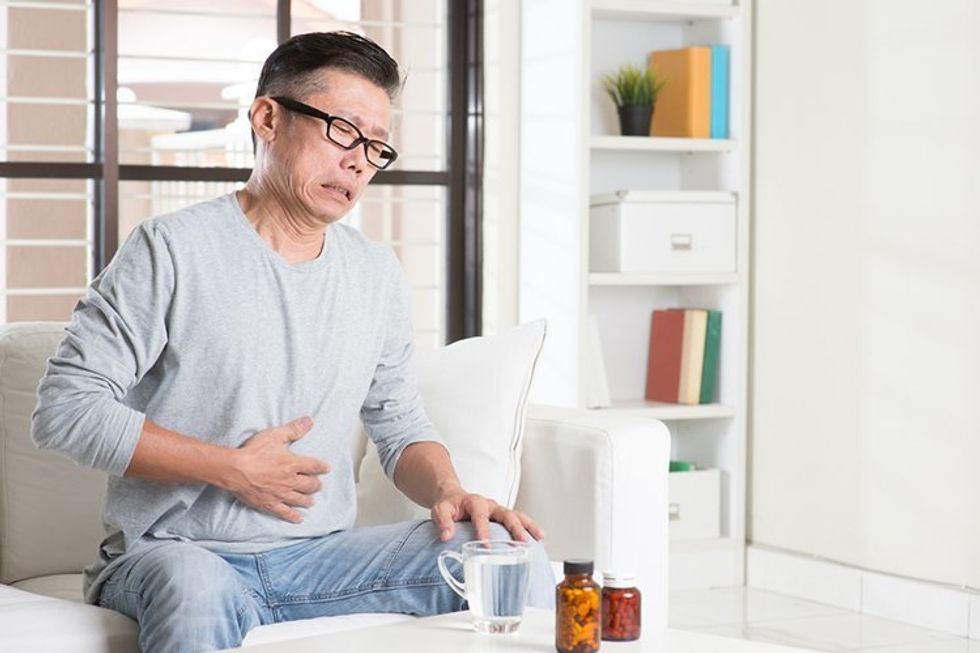 Photo credit: Shutterstock
Sometimes bloating can be a sign of a serious medical condition, but more likely than not, bloating is due to something a person eats. There are many foods that cause bloating and removing them from one's diet will normally fix any bloating issue.
Here is a list of foods that can cause bloating:
1. Beans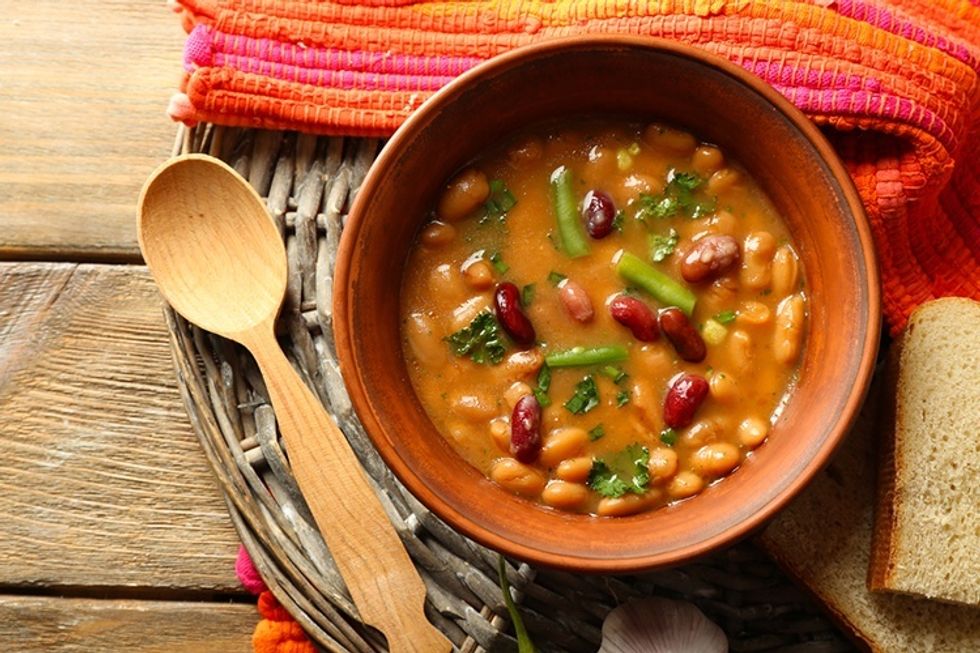 Photo credit: Shutterstock
As most know, beans are a type of legume. They can be high in protein, healthy carbs, fiber and many minerals and vitamins. However, beans also contain sugars called alpha-galactosides, which belong to a group of carbs called FODMAPs.
"FODMAPs (fermentable oligo-, di-, mono-saccharides and polyols) are short-chain carbohydrates that escape digestion and are then fermented by gut bacteria in the colon. Gas is a byproduct of this process." (Eat Local Grown)
For those with irritable bowel syndrome, beans can cause serious bloating issues.
Beans to Eat: Soaking beans before cooking can help and pinto and black beans tend to be easier to digest. One can also replace beans with grains or quinoa.
2. Carbonated Drinks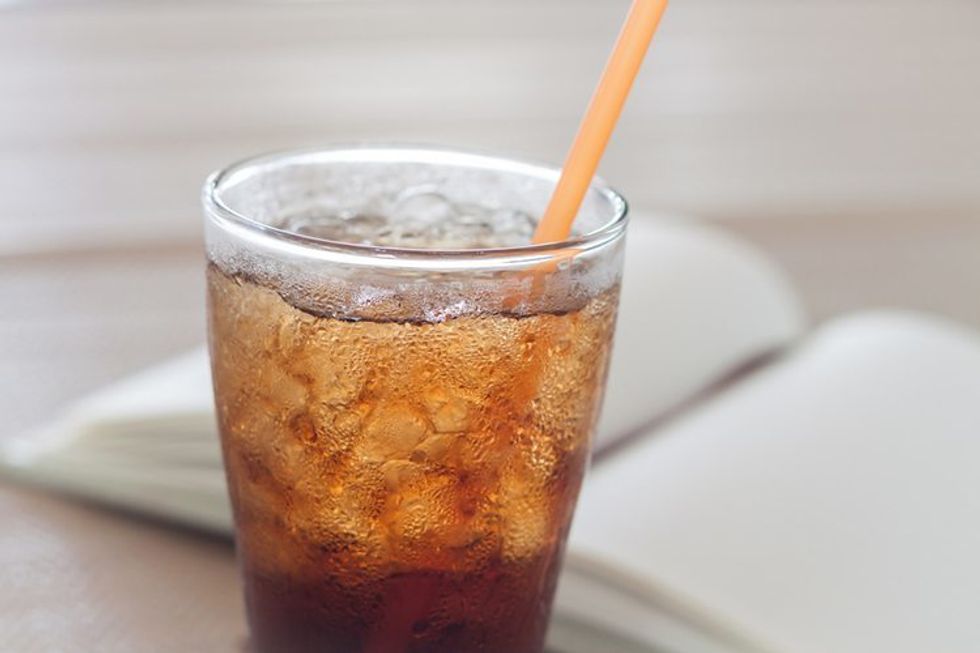 Photo credit: Shutterstock
Carbonated drinks contain carbon dioxide gas which is used to give the beverage that bubbly texture. However, when drinking soda, all that gas can go into the digestive tract and cause bloating or even cramping.
What to Drink: Just drink water. It is so much better for the body than a sugary, artificially colored beverage.
3. Wheat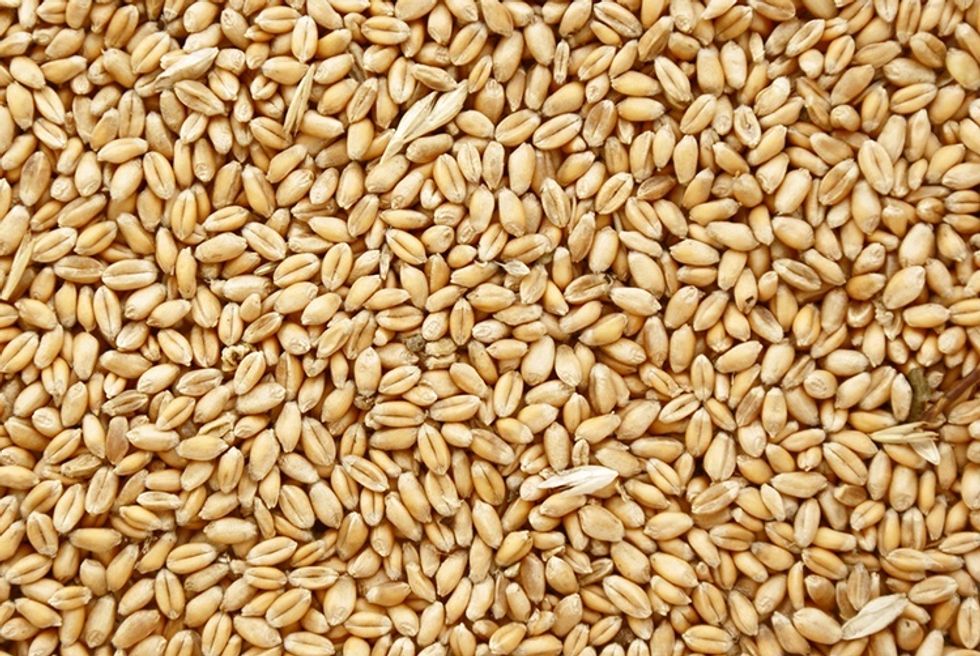 Photo credit: Shutterstock
Wheat has taken some heat in recent years because it contains a bunch of gluten. This is a serious problem for those who suffer from celiac disease or gluten sensitivity. However, wheat is also a major source of FODMAPs, which can cause digestive problems in many people.
If wheat gives a person digestive issues, there is plenty available to replace it with.
Wheat Alternatives: Pure oats, quinoa, buckwheat, almond flour, banana flour and coconut flour are all good substitutes for wheat.
4. Cruciferous Vegetables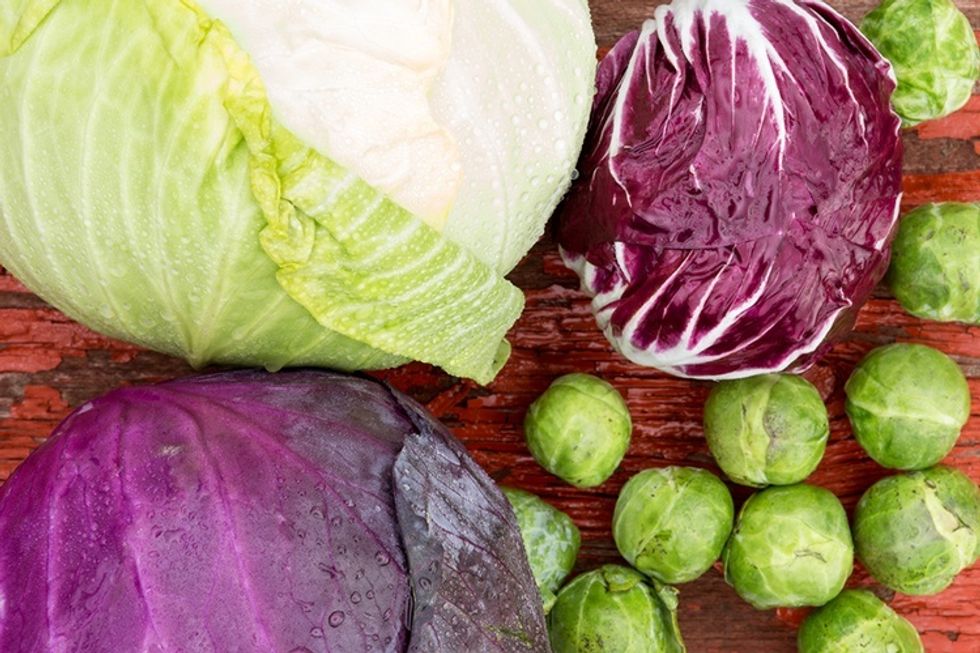 Photo credit: Shutterstock
Cruciferous vegetables include broccoli, cauliflower, cabbage and brussel sprouts to name a few. These are very healthy, containing many essential nutrients like fiber, vitamin C, vitamin K, iron and potassium. However, they also tend to give some people issues with bloating.
But don't worry! There are plenty of vegetables out there that do not create gas.
Vegetables to Eat: Spinach, cucumbers, lettuce, sweet potatoes and zucchini are all great to eat and do not cause bloating.
5. Onions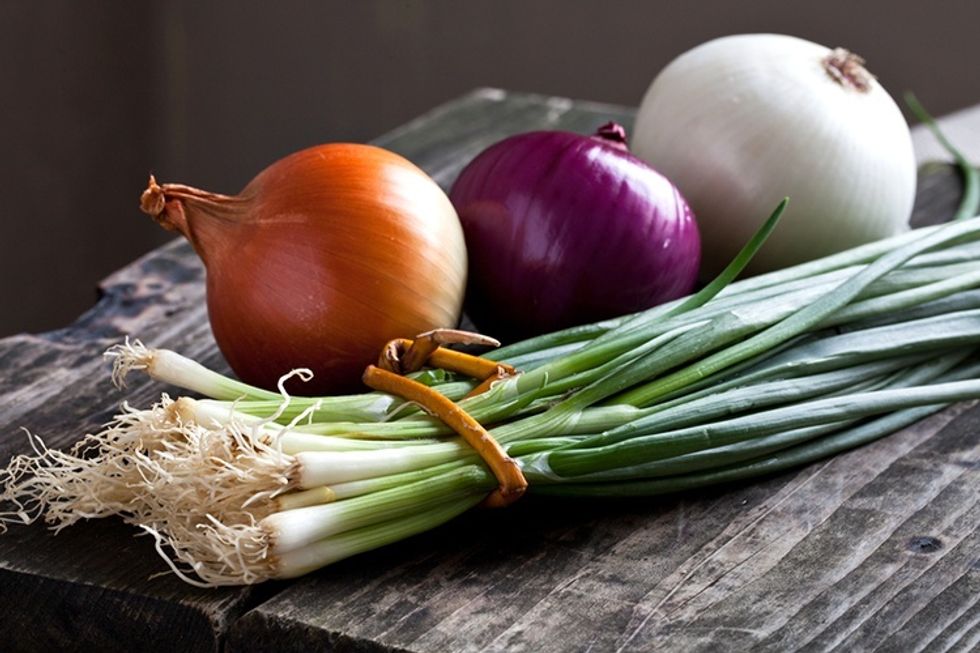 Photo credit: Shutterstock
Onions are a commonly consumed bulb vegetable. It is normally eaten cooked in a dish but can sometimes be found raw on sandwiches or salads.
It is raw onions that give some bloating and gas issues. This is because onions contain fructans which are soluble fibers that can cause bloating.
If cooked onions still gives one issues, there are some alternatives to try.
Onion Alternatives: Give food a punch with herbs and spices and leave the onion out.
6. Barley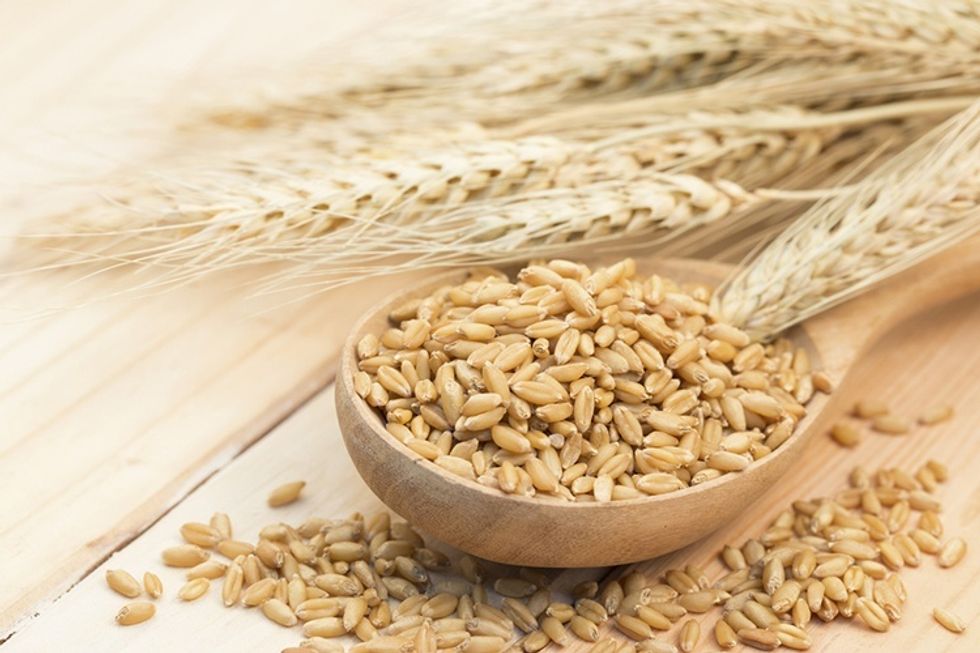 Photo credit: Shutterstock
Barley is a cereal grain that contains loads of fiber and vitamins and minerals like molybdenum, manganese and selenium. It is the fiber and gluten found in barley that can cause bloating and gas.
Barley Alternatives: Refined barley, like pearl or scotch barley, may be tolerated better. Barley can also be replaced with other grains or pseudocereals like oats, brown rice, quinoa or buckwheat.
7. Rye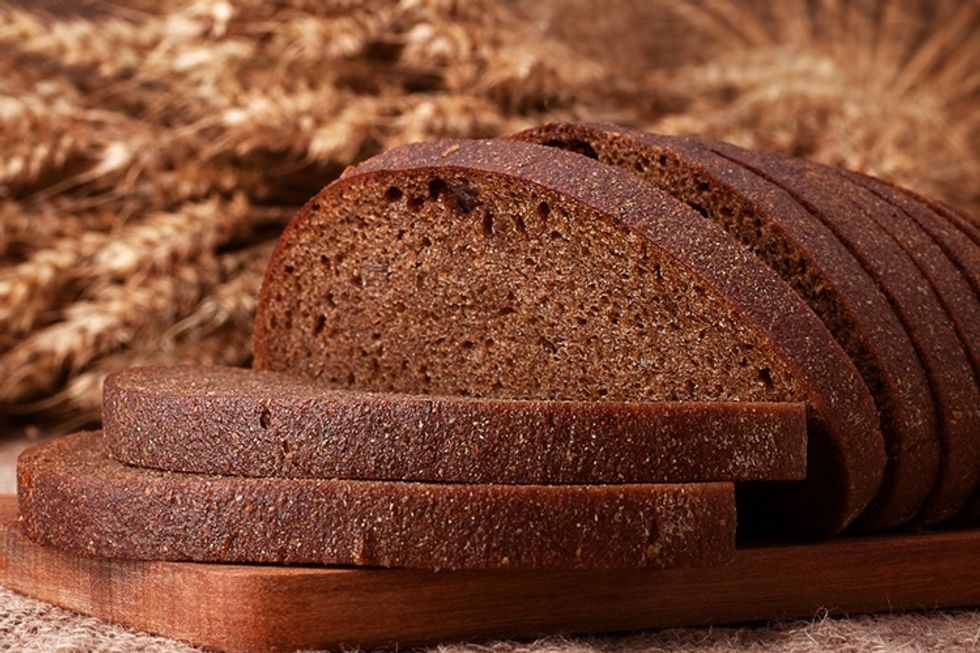 Photo credit: Shutterstock
Rye is another cereal grain that is closely related to both wheat and barley. It contains high amounts of fiber, manganese, phosphorus, copper and B-vitamins. It also contains gluten.
Like with rye, it is the fiber and gluten that can cause bloating.
Rye Alternatives: Other grains including oats, brown rice, buckwheat or quinoa.
8. Dairy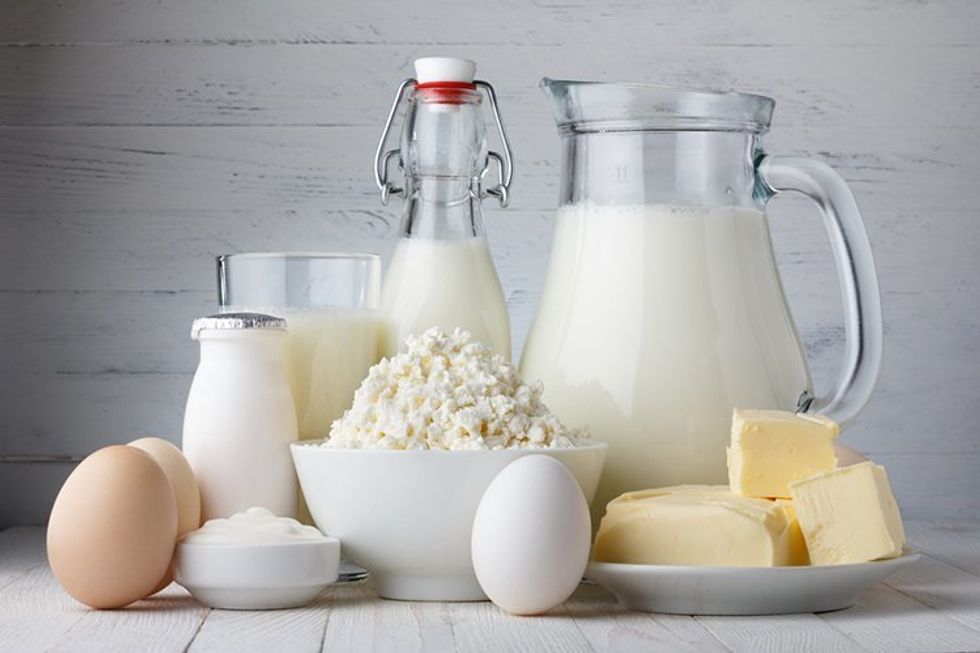 Photo credit: Shutterstock
Dairy products include milk, cheese, yogurt and butter to name a few. They are well loved but about 75 percent of the public can't process them. The issue is a sugar found in dairy called lactose and people who can't processes it have lactose intolerance. This causes bloating and gas.
Dairy Alternatives: Coconut, almond, soy or rice milk are good alternatives to dairy. Coconut milk is tops on my list.
9. Garlic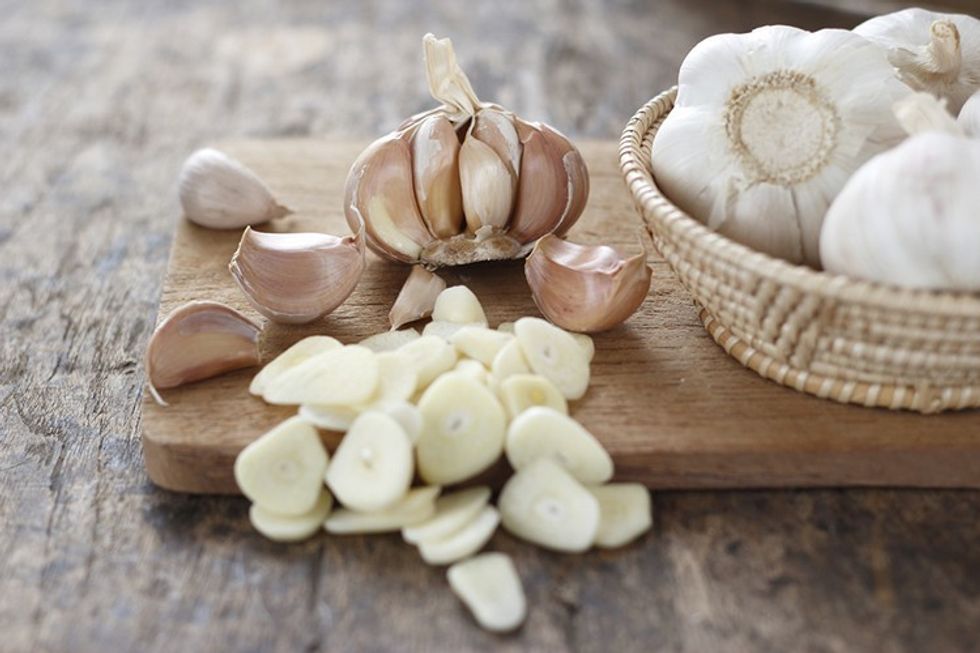 Photo credit: Shutterstock
Garlic is fantastic in food and as a health remedy. I personally love garlic and will eat it raw. However, like with onions, the fructans in garlic can give some digestive issues. Cooking the garlic will reduce the body's reaction to it, but that will not work for everyone.
Garlic Alternatives: Herbs and spices in your cooking, such as thyme, parsley, chives or basil will help food taste almost as good.
10. Beer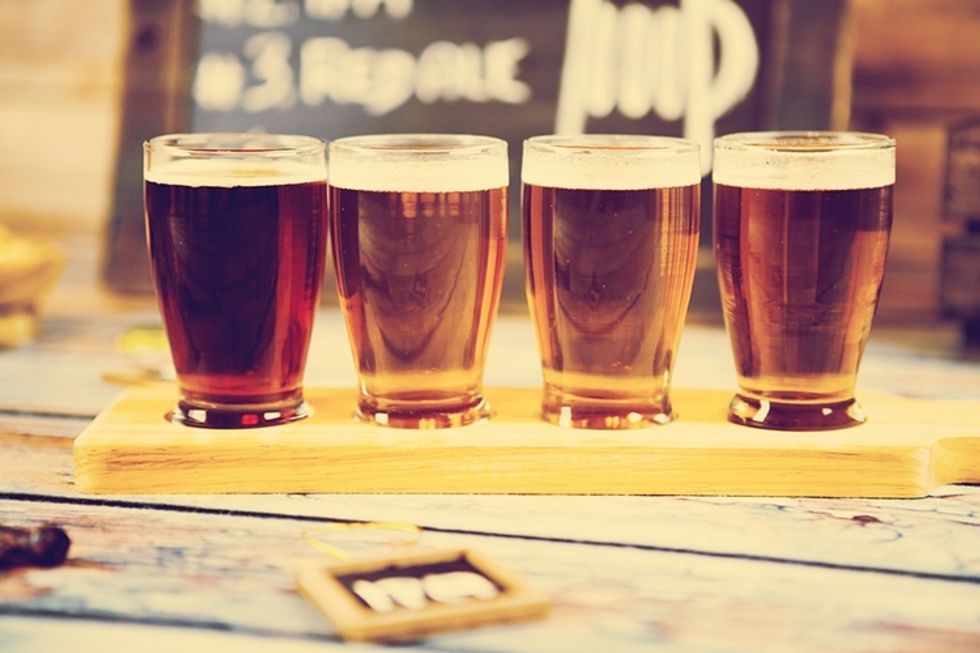 Photo credit: Shutterstock
Yes. It is true that beer will cause bloating. It is actually a double threat. Beer is carbonated and contains fermentable carbs like barley, maize, wheat and rice, along with some yeast and water. The carbonation and grains work together to create one big digestive problem. Beer also has gluten.
What to Drink: Again, water is the way to go. If one must drink beer, only in moderation.
If cutting these foods from one's diet has not reduced bloating, it is time to consult with a doctor. As we stated in the beginning of the article, bloating could be a sign of a serious medical condition.
YOU MIGHT ALSO LIKE
How Aspartame Effects the Brain
How Probiotics Can Help You Lose Weight
3 Omega-3 Fatty Acids That Should Be Part of Your Diet
Most likely, the food industry holds your kitchen hostage. No doubt your cupboards and pantry are filled with ultra-processed fare. Detoxifying your kitchen allows you to escape these shackles and transform your kitchen to a place of wellness. A healthy kitchen provides the foundation for a healthy you.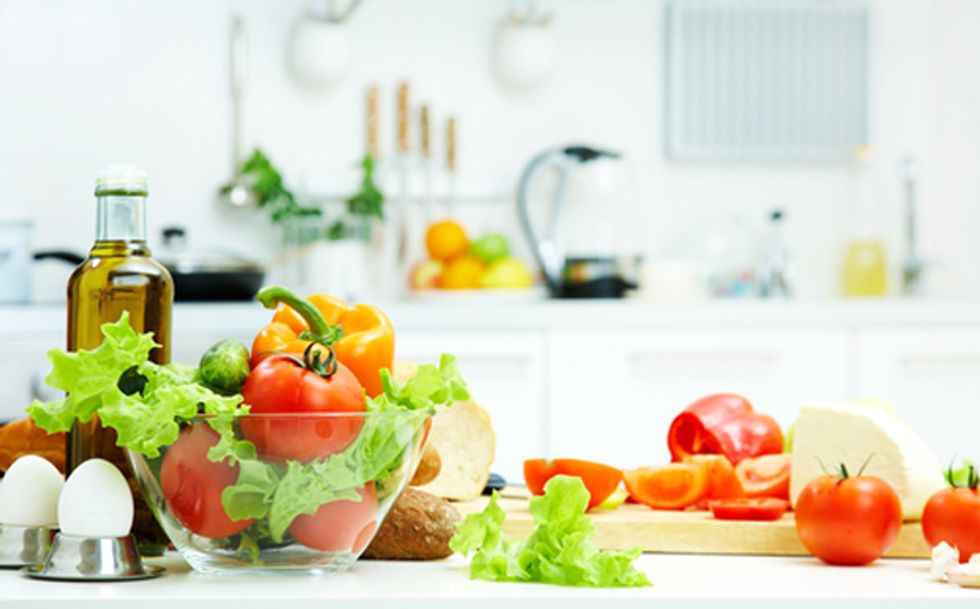 If you make your kitchen a safe zone, with only foods that nourish rather than harm, then you will automatically make the right choices. If you fill it with crap, you will eat crap, no matter how much willpower you have.
The first step to detoxify your kitchen, then, is not to load it with junk and clear out whatever junk currently is stocking your cupboards. If its not there you won't eat it. It's that simple. If you have to get in your car and drive five miles you probably will skip that donut, cookie or ice cream. You are removing ways that you will unconsciously sabotage yourself.
I've created a four-step process to effectively detoxify your kitchen and restock it with healthy foods.
Step 1: Set aside an hour to purge your kitchen
Schedule it into your planner if you need to. This requires some detective work. Read food labels for added sugar and other junk ingredients that don't belong in a healthy kitchen. Have a big garbage bag ready (better yet, recycle containers if you can) to dump the junk. It might take longer depending on how much hidden junk and toxic ingredients lurk in your cupboard or fridge.
Step 2: Scrutinize labels
Ideally, you'll replace anything that is questionable with real fresh or whole foods without labels. A fresh avocado or a kiwi doesn't come with a nutrition facts label, or a bar code or ingredient list. If you decide to keep foods with labels, follow these rules:
Focus on the ingredient list, not the "nutrition facts" that are mostly designed and developed under huge food industry lobby efforts to confuse and confound your efforts to eat healthy.
If you don't recognize, can't pronounce it, or it is in Latin or you don't have it in your cupboard and you wouldn't use it in a recipe—maltodextrin, for instance—then don't use it.
On every ingredient list, note that the most abundant ingredient is listed first. The others follow in descending order by weight.
Be conscious of ingredients that may not be on the list. Some ingredients may be exempt from labels. Get rid of these foods.
Beware of foods with health claims on the label. These claims usually signal a marketing ploy to make you think they're good for you when they're really just healthy pretenders. Things like sports beverages, energy bars, and even multigrain breads (which often contain high fructose corn syrup) fall into this category.
Now that you know what to look for, I'll walk you through the process of determining what can stay and what needs to take a permanent vacation on your kitchen detox.
Step 3: Ditch These Foods
When you detoxify your body, you eliminate harmful toxins. Likewise, when you detoxify your kitchen you'll want to get rid of any food that contains these harmful ingredients.
You probably know obvious sugar culprits, but be aware of hidden sugars that lurk in salad dressings, processed foods, drinks, and even "healthy" foods like cereals and wheat. Sugar goes by many aliases. Just as boys named Andrew often go by Andy or Drew, sugar might be called organic cane juice, honey, agave, maple syrup, cane syrup, or molasses. There are 257 names for sugar, most made from corn with names that you wouldn't recognize like maltodextrin and xanthan gum, which make you fat and addicted. Look carefully at condiments like salad dressing, barbecue sauce, or ketchup, which are often high-fructose corn syrup traps.
Bad fats. Don't be afraid of fat. Fat doesn't make you fat, but the wrong fats can wreak serious metabolic havoc. Toss out any highly refined cooking oils such as corn and soy, fried foods you may have stored in your freezer, and margarine or shortening. These have dangerous trans fats that create inflammation and cause heart disease. Scour labels for the words "hydrogenated fat" (another phrase for trans fat), which has finally been declared not safe for consumption by the Food and Drug Administration (FDA).
Artificial sweeteners. Throw out food with artificial sweeteners of all kinds (aspartame, NutraSweet, Splenda, sucralose and sugar alcohols—any word that ends with "ol," like xylitol or sorbitol). Stevia may be better than aspartame but only whole plant extract, not Pure Via and Truvia, which are made by Pepsi and Coke and are chemical extracts of stevia. Use it sparingly. A new non-caloric sweetener that comes from monk fruit that is rich in antioxidants can also be used in small amounts. But remember, any sweetener can make you hungry, lower your metabolism, create gas and store belly fat.
Anything with ingredients you can't pronounce. If you purchase something with a nutrition label, there should be less than five ingredients on it and all things that a third grader would understand like "tomatoes, water, salt." Focus on the ingredient list, not the "nutrition facts," which are mostly designed and developed under huge food industry lobby efforts to confuse and confound your efforts to eat healthy.
Any potentially questionable food or ingredients. Seemingly safe foods like spices and seasonings can contain maltodextrin, autolyzed yeast extract and even high fructose corn syrup that have no place in a healthy kitchen.
Step 4: Stock Up on These
Now that you've purged unhealthy foods, you want to replace kitchen cabinets and cupboards with fresh, healthy foods. These are the ones you'll want to load your kitchen with:
Non-starchy veggies are freebies. Eat as many as you like! Limit fruits because they increase your insulin levels. Berries are your best bet. When possible, choose organic, seasonal and local produce. When you can, avoid the most pesticide contaminated fruits and vegetables by consulting the Environmental Working Group's "Dirty Dozen" list and instead choose from the "Clean Fifteen" list featuring the least contaminated options. Just make sure you're buying unseasoned or unsweetened varieties. Also check out your local farmers market or community supported agriculture (CSA). You can find the one closet to you at LocalHarvest.
Dry foods. These staple foods usually have a longer shelf life and include raw or lightly roasted nuts and seeds, legumes, quinoa and gluten-free grains.
Herbs, spices and seasonings. You'll want to have a range of pantry ingredients, including seasonings and spices, on hand. Buy organic when you can. Because you only use a little of some of these, they tend to last a long time so you get a lot of value from them. Among my favorites include extra virgin olive oil, extra virgin coconut butter, sea salt, freshly ground black pepper, and seasonings and spices. Just read your labels to ensure they don't contain hidden sugar, gluten or other problem additives.
Fresh foods. Get in the habit of keeping your fridge and freezer stocked with these items. When selecting beef or meat, choose grass-fed, hormone-free, or organic, whenever possible. The United States Department of Agriculture (USDA) mandates that all poultry is raised without hormones, so look for the terms "antibiotic free" or "organic" when buying poultry. Check out the Environmental Working Group's "Meat Eater's Guide" to choose meat that's good for you and good for the planet. Optimal protein choices include:
Boneless, skinless chicken and turkey breasts
Ground chicken and turkey
Lean cuts of beef, lamb, and bison (buffalo) meat
Omega-3enriched eggs
Whole forms of non-GMO soy food, like tofu, tempeh, and gluten-free miso (organic, when possible)
Wild or sustainably farmed, low-mercury seafood like sardines, salmon, herring, flounder, clams, crab, oyster, perch, pollock, shrimp, sole, squid, trout, whitefish etc.). Avoid those fish that are high in mercury such as tuna, swordfish and Chilean sea bass. Refer to the Natural Resources Defense Council website to download their wallet guide to choosing the fish lowest in mercury.
With these strategies, you're ready to begin detoxifying your kitchen. What food would you add that does or doesn't belong in your healthy kitchen? Share your thoughts below. If you want to go a step further and detox completely, I encourage you to join The 10-Day Detox Challenge.
YOU MIGHT ALSO LIKE
Baby Carrots: A Great Way to Get Kids to Snack on Veggies, But Are They Safe?
Spirulina: One of World's Healthiest Superfoods
Correction: An earlier version of this article misspelled Natural Resources Defense Council.