A wind-solar hybrid photovoltaic power station on Sept. 12, 2020 in Zaozhuang, Shandong Province of China. Li Zongxian / VCG via Getty Images
The commitments, made on the sidelines of the UN General Assembly in New York, also envisage reliable access to electricity for hundreds of millions of people.
What Are They Promising?
The pledges include projects to expand access to electricity in developing countries and improve energy efficiency.
More than 35 countries — from small developing island states to major emerging and developed economies — have made significant new energy commitments in the form of energy pacts, the UN said.
Several large companies also made pledges, including TotalEnergies, Schneider Electric and Google.
Among the promises is a German commitment to increase its own proportion of renewable energy in total electricity consumption to 65% by 2030.
Berlin has pledged to support partner countries in expanding innovative technologies such as green hydrogen and "power to x," an innovation to use surplus electric power.
The government has also committed to providing €7 billion toward speeding up the market rollout of hydrogen technology in Germany.
Providing Clean Energy
The UN says some 760 million people around the world currently lack access to electricity.
Speaking at the summit, UN Secretary-General Antonio Guterres said the world should aim to cut that number in half by 2025.
"Access to clean, renewable energy is, quite simply, the difference between life and death," Guterres said.
Among the ways of achieving this goal are alternatives to national power grids. These include "swarm grids" — a system of power cubes that appear like large car batteries and which are charged by solar array.
The UN chief outlined four priorities for a future of sustainable energy:
Cutting in half the number of people without access to electricity by 2025.
Rapidly shifting to clean energy sources.
Achieve universal energy access by 2030.
Ensuring that efforts to cut carbon dioxide do not mean leaving some without access to power.
"We cannot wait another 40 years," Guterres said. "The age of renewable, affordable energy access for all must start today."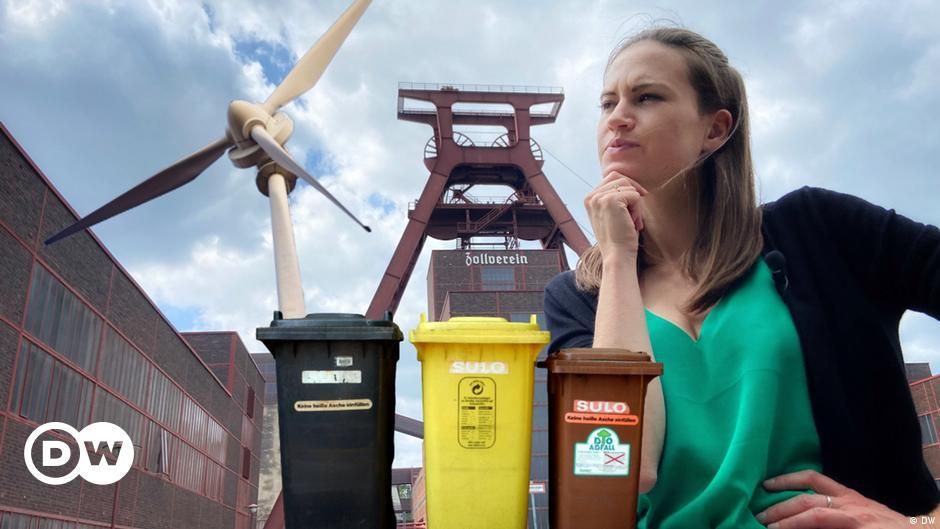 p.dw.com
Separate Pledges From China, U.S.
There were also promises this week by the leaders of the world's two largest economies, who announced separate measures at the UN General Assembly.

China pledged to end overseas coal financing, while the U.S. said it would double climate funding for developing countries.
The pledges came as young climate activists from Greta Thunberg's Fridays for Future movement resumed global mass street protests for the first time since the COVID-19 pandemic began. Thunberg herself was in Berlin on Friday, two days ahead of Germany's federal election.
They demanded drastic action from global leaders ahead of UN climate talks in November.
Leaders and representatives of the UN's 193 member states are taking part in the UN General Assembly until Monday, either in person or online.
The energy summit is among several taking place at the same time, including a high-level online summit on distributing coronavirus vaccines more fairly.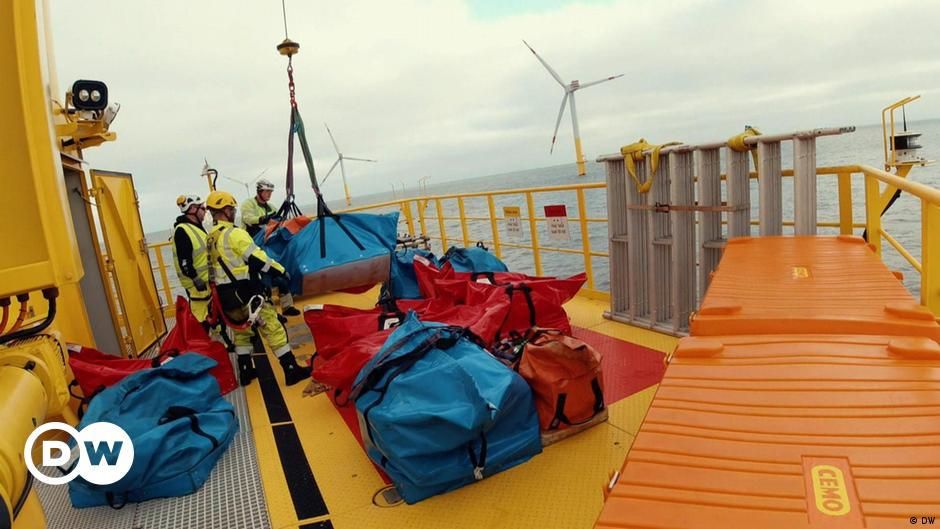 p.dw.com
Reposted with permission from DW.

EcoWatch Daily Newsletter
The youth-led Mock COP26 virtual conference concluded Tuesday with a treaty they hope world leaders will sign ahead of the official COP26 in November 2021.
Courtesy of Tesla, Inc.
The Tesla Powerwall is arguably the best-known solar battery for homes, but does it live up to the hype? In this Tesla Powerwall review, we'll discuss the main features of this popular energy storage system and compare it with some competing battery backup devices.
What Is the Tesla Powerwall, and How Does it Work?
The Tesla Powerwall is a lithium-ion battery that's most often associated with storing energy generated by Tesla solar panels. However, you can actually charge these batteries with any electricity source to use as a backup during a power outage. You can also connect up to 10 Powerwall units as a single energy storage system, making them viable for small and medium businesses as well as homes.
You can currently purchase a Tesla Powerwall 2 or Powerwall+. The Powerwall 1 has been discontinued since 2016, but the newer versions are much better products: a single Powerwall 2 or Powerwall+ can store 13.5 kilowatt-hours of power, while the Powerwall 1 only had 6.4 kWh of usable capacity. The newer versions also have a higher power output (5.6 kW vs 3.3 kW), which means they can provide electricity for more devices at once.
The Powerwall 2 and Powerwall+ have the same storage capacity, but the Powerwall+ includes an inverter for easier integration with solar PV panels. The Powerwall+ can also deliver more kilowatts when panels are in full sunshine, while the Powerwall 2 offers the same output regardless of solar generation.
Here's a summary of Tesla Powerwall output:
Originally, the Powerwall 2 offered 5 kW of continuous power and 7 kW of peak power.
The Powerwall+ and later versions of the Powerwall 2 have 5.8 kW of continuous power and 10 kW of peak power.
When solar panels are under full sunshine, the Powerwall+ reaches 7.6 kW of continuous power and 22 kW of peak power.
If you already have a home solar energy system with its own inverter, the Powerwall 2 is a great option to add energy storage without modifications. However, the Powerwall+ is easier to install with new solar panels, since there is no need to add a separate inverter. In this article, we refer to the Tesla Powerwall 2 as simply the Powerwall, since the first version is no longer available.
How Powerwall Batteries Work
All batteries store DC (direct current) power, and solar panels produce DC power. But home appliances use AC (alternating current) power. This is where inverters and rectifiers come into play.
When solar panels produce DC power, it runs through an inverter, where it's converted to AC, then flows through your house. If you have a backup power system, excess energy that's not used in the home will keep flowing to charge your battery. It will need to run through a rectifier to be converted back to DC power in order to be stored in the battery.
The Powerwall 2 and Powerwall+ both have an internal inverter and rectifier to convert electricity between AC and DC. The inverter in the Powerwall 2 is only for the battery, and an external inverter is required for solar panels. On the other hand, the Powerwall+ includes a solar inverter. Both models can also charge from the grid when solar panels are not producing electricity.
The energy stored in a Tesla Powerwall can be used at any time. However, there are certain times of the day when stored electricity is more valuable. For example, many electricity providers charge expensive peak tariffs after sunset, when homes tend to use more power. By pulling from your Powerwall instead of the grid at this time of the day, you can maximize your electricity savings.
The number of solar panels needed to fully charge a Tesla Powerwall will depend on how much sunshine you get. Consider that the Powerwall has a 90% round-trip efficiency when charging and discharging — to get the usable capacity of 13.5 kWh, you must have 15 kWh available from your solar panels.
Here's how that breaks down in a typical solar panel system:
Assuming a solar panel capacity of 330 to 360 watts, you will need around 10 to 14 panels to generate 15 kWh of usable energy per day.
The exact number of solar panels needed to charge a Tesla Powerwall will depend on the specific model and local sunshine conditions.
Keep in mind that your home uses some solar electricity during the day, while the Powerwall is charging. You must have enough solar panels to cover your daytime consumption and charge the battery as well.
Tesla Powerwall Specs
The Tesla Powerwall has some of the best specifications in the home battery market. There are many energy storage systems with excellent performance, but the Powerwall is among the top products in terms of storage capacity and power output.
This is in part because the batteries use a lithium nickel manganese cobalt oxide chemistry, or NMC for short. Lithium-ion batteries with NMC technology are characterized by their high power and storage capacity relative to their size.
Here's a snapshot of key Tesla Powerwall specs:
Energy storage capacity: 13.5 kWh
Continuous power: 5.8 kW (5 kW on earlier Powerwall 2 units)
Peak power: 10 kW (7 kW on earlier Powerwall 2 units)
Size: 45.3 in x 29.6 in x 5.75 in
Weight: 251.3 pounds
Operating temperature range: -4°F to 122°F
Warranty: 10 years
If you have a Powerwall+ connected to solar panels or solar roof shingles, it can achieve a higher output with full sunshine. The Powerwall+ is also larger and heavier than the standard unit since it includes a solar inverter:
Energy storage capacity: 13.5 kWh
Continuous power with no sun: 5.8 kW
Peak power with no sun: 10 kW
Continuous power with full sun: 7.6 kW
Peak power with full sun: 22 kW
Size: 62.8 in x 29.7 in x 6.3 in
Weight: 343.9 pounds
Operating temperature range: -4°F to 122°F
Warranty: 10 years
The solar inverter on the Powerwall+ has an efficiency of 97.5% and four Maximum Power Point Tracker (MPPT) circuits. This means you can group solar panels with up to four different orientations and connect each group to a different MPPT circuit to maximize power generation.
Courtesy of Tesla, Inc.
Tesla Powerwall Cost
The Tesla Powerwall has a higher price than many other battery systems, but you also get a high storage capacity and power output. The price is calculated based on how many units you order: a single Powerwall sells for $10,500, but two units will cost $17,000 ($8,500 each). They can be purchased directly from Tesla, but you can also get them from third-party providers and solar installers near you.
Powerwalls and other battery systems qualify for the 26% federal solar tax credit, which effectively reduces the price of a single unit to $7,770 (down from $10,500). However, you must meet some requirements to be eligible:
The Powerwall must be used with solar panels (or another renewable energy system) to get credit. In other words, a stand-alone unit that only pulls charge from the grid does not qualify.
If you're using the Powerwall in a home, it must get 100% of its charge from solar panels.
If you're using it in a business, it must get at least 75% of its charge from solar panels.
Depending on where you live, there may be additional solar tax exemptions or other financial incentives from your state government or utility company. Before installing a Tesla Powerwall, look for information about local incentives and their eligibility requirements.
If you're interested in buying a Powerwall, there are a few additional things to keep in mind:
Since the Powerwall has become very popular, there are often long wait times to get products in after ordering them.
Tesla is no longer selling Powerwalls individually — they can only be purchased with new solar roof shingle or panel installations.
If you want to add a Powerwall to an existing solar array, or you want to use solar panels and inverters from another manufacturer, you will need to contact a third-party provider.
Many top solar companies are authorized Tesla Powerwall retailers. To connect with a certified installer near you and get a free quote for a Powerwall or other installation, fill out the 30-second form below.
Is Tesla's Battery Really Better Than Competitors' Products?
Without a doubt, the Tesla Powerwall is ahead of the competition in terms of market share, and Tesla Powerwall reviews from customers consistently give the batteries high marks. However, when you compare technical specifications, there are many home batteries with excellent performance out there.
Here's how two other market-leading batteries — the Enphase Encharge 10 and the Generac PWRcell — stack up against the Powerwall:
Tesla Powerwall
Enphase Encharge 10*
Generac PWRcell
Price
$10,500
$18,000+
($6,000+ for a single Enphase 3)
$9,999+
(modular design, price increases based on capacity)
Storage Capacity
13.5 kWh
10.08 kWh
(3.36 kWh with a single Enphase 3)
9+ kWh
Continuous Power
5.6 kW
3.84 kW
(1.28 kW with a single Enphase 3)
3.4+ kW
Warranty
10 years
10 years
10 years
Size
45.3 x 29.6 x 5.75 in
42.13 x 26.14 x 12.56 in
22 x 10 x 68 in
Weight
251.3 pounds
341 pounds
287+ pounds
Monitoring
Tesla app
Enlighten Manager and MyEnlighten app
PWRview app
*The Encharge 10 is an integrated AC system that uses three smaller Enphase 3 units.
As you can see, the Powerwall's storage capacity and continuous power output beat out the competition, as does its straightforward pricing. Lower-end batteries may save you money in the short term, but over the lifetime of your solar system, you'd be hard-pressed to find a model as cost-effective as the Powerwall.
FAQ: Tesla Powerwall
How much does a Tesla Powerwall cost?
A single Tesla Powerwall has a price of $10,500. The system price increases based on how many units are connected together (up to 10), and the price per Powerwall is lower when installing two or more.
Can a Tesla Powerwall power a home?
Yes, a Tesla Powerwall can power a home during a short-term blackout or overnight, but you will normally achieve a better return on investment by staying connected to the grid.
An on-grid Powerwall with solar panels can greatly reduce your electricity bills, covering a large part of your consumption during the day and night and pulling from your utility grid if you need more power. However, if you're planning to go off-grid, you'll need at least two (but most likely more) Powerwalls to power your home continuously when the sun isn't shining.
How long does a Tesla Powerwall last?
The Tesla Powerwall comes with a 10-year warranty, which ensures the battery will keep at least 70% of its rated storage capacity after 10 years (equivalent to 9.45 kWh). When used only for solar self-consumption and backup, the Powerwall warranty does not have a cycle limit during the warranty period.
When the Powerwall is used for other applications beyond solar self-consumption and backup, the warranty covers a battery throughput of 37.8 megawatt-hours. In other words, the warranty ends when the battery has stored and provided a total of 37,800 kWh.
Will a Tesla Powerwall save me money?
A standalone Powerwall can save money if your electricity provider charges time-of-use prices. You can charge the Powerwall when grid electricity is cheap, and you can use it when grid electricity is expensive. If your utility company has demand charges, you can also use the Powerwall to cut the peak demand measured by the power meter, and this will be reflected as a lower demand charge on your next bill.
A Powerwall with solar panels or roof shingles can achieve greater savings, as it charges locally with solar power. Instead of exporting your surplus generation to the grid, you can store that energy in the Powerwall and use it when its value is higher. Like in the previous case, you can use the Powerwall to avoid peak tariffs or reduce demand charges.
Leonardo David is an electromechanical engineer, MBA, energy consultant and technical writer. His energy-efficiency and solar consulting experience covers sectors including banking, textile manufacturing, plastics processing, pharmaceutics, education, food processing, fast food, real estate and retail. He has also been writing articles about energy and engineering topics since 2015.
A new "Climate Clock" is displayed in New York City on September 20, 2021. Ben Wolf via Climate Clock
By Jake Johnson
As the United Nations General Assembly kicked off in New York City on Monday, activists unveiled a new version of their digital "Climate Clock" to spotlight the extent to which rich countries are reneging on their vow to invest $100 billion a year in a global green energy fund designed to assist developing nations.
The message was displayed in New York City's Union Square along with a climate-action timeline updated to reflect the alarming findings of the Intergovernmental Panel on Climate Change's latest report, which U.N. Secretary-General António Guterres called a "code red for humanity." The new clock estimates that the international community has roughly seven years and 300 days to dramatically reduce greenhouse gas emissions and avert the worst of the climate emergency.
"The new IPCC report sent a clear, unequivocal message: we are in a climate emergency, and without drastic corrective action on track for climate catastrophe," Laura Berry, Climate Clock research and advocacy director, said in a statement.
Organizers of the Climate Clock display in New York—which first went live last September—noted that the United States in particular is under fire from campaigners for failing to live up to its obligations.
"Africa needs countries like the U.S.—that are the greatest contributors to the problem—to also contribute the most to helping solve it," said Climate Clock global ambassador Jerome Ringo. "The United States is only 5% of the world's population but is responsible for 25% of the world's carbon emissions. We must contribute our fair share to the Green Climate Fund."
According to the Climate Clock's new "Lifeline" message, rich nations still owe nearly $90.5 billion in annual financing for the Green Climate Fund, a U.N.-backed initiative established in 2010 with the goal of helping low-income nations develop robust and sustainable renewable energy systems.
"Africa, like other developing regions who suffer disproportionate climate impacts from CO2 historically released by industrialized nations, deserves a lifeline," said Ringo.
The updated Climate Clock debuted as world leaders prepared to hold informal climate talks at the U.N. General Assembly, which is taking place just over a month before the key COP26 climate summit in Glasgow, Scotland.
Speaking to reporters on Sunday, U.K. Prime Minister Boris Johnson suggested it's unlikely that wealthy nations will nail down pledges to reach the $100 billion-a-year Green Energy Fund investment target in upcoming negotiations, despite lofty rhetoric from rich countries stressing the need to treat the climate crisis as an existential emergency.
"I think getting it all this week is going to be a stretch. But I think getting it all by COP, six out of 10. It's going to be tough," said Johnson. "But people need to understand this is crucial for the world. Some countries are really stepping up to the plate. Others, some G20 countries, need to do much more."
An analysis released Monday by the humanitarian group Oxfam International estimates that "wealthy nations are expected to fall up to $75 billion short of fulfilling their longstanding pledge to mobilize $100 billion each year from 2020 to 2025 to help the most vulnerable countries adapt to the dangerous effects of climate change and reduce their emissions."
Nafkote Dabi, Oxfam International's global climate policy lead, said in a statement that "the pandemic has shown that countries can swiftly mobilize trillions of dollars to respond to an emergency—it is clearly a question of political will."
"Let's be clear, we are in a climate emergency," said Dabi. "It is wreaking havoc across the globe and requires the same decisiveness and urgency. Millions of people from Senegal to Guatemala have already lost their homes, livelihoods and loved ones because of turbo-charged storms and chronic droughts, caused by a climate crisis they did little to cause. Wealthy nations must live up to their promise made twelve years ago and put their money where their mouths are. We need to see real funding increases now."
Reposted with permission from Common Dreams.
Newly constructed buildings on Hulhumale, an artificial island built up to 10 feet above sea level in anticipation of rising seas, on Dec. 13, 2019 in Male, Maldives. Carl Court / Getty Images
Some of the nations most vulnerable to the climate crisis are calling for an "emergency pact" to limit global temperature rise.
The Climate Vulnerable Forum (CVF), which represents around 1.2 billion people from countries in Africa, Asia, the Caribbean, Latin America and the Pacific, released a manifesto Tuesday ahead of the 26th UN Climate Change Conference (COP26) scheduled to take place in Glasgow this November, as BBC News reported.
"Weeks ahead of COP26, major polluters have still failed to align their Paris Agreement NDC national emission commitments with all available efforts to limit warming to 1.5ºC which requires large-scale pre-2030 action, while adaptation is under-supported, leaving vulnerable nations at the brink of survival and people all over the planet deep in harms' way," the manifesto said. "Glasgow must deliver – it may be the last chance for humanity to avert climate catastrophe."
@TheCVF countries release their manifesto for COP26. Calls for the talks to proceed without delay; for adaptation f… https://t.co/68T9QflkVX

— Climate Vulnerable Forum (@Climate Vulnerable Forum) 1631014946.0
The group, which represents 45 of the "world's most climate threatened nations," called for maintaining the goal of limiting temperatures to 1.5 degrees Celsius above pre-industrial levels. The bloc had previously been instrumental in enshrining that lower target in the language of the Paris agreement, BBC noted.

Now, they want the Glasgow summit to approve a "Climate Emergency Pact" with two main components:
A plan for delivering $100 billion a year in climate finance to developing countries from 2020 to 2024, to be split between adaptation and mitigation.
A commitment from countries to update their climate plans every year between now and 2025, as opposed to the every five years required by the Paris agreement.
The manifesto came the same day as a coalition of 1,500 environmental organizations called for COP26 to be delayed, citing concerns that delegates from poorer countries would have less access to coronavirus vaccines and face greater travel expenses, as POLITICO reported.
"Our concern is that those countries most deeply affected by the climate crisis and those countries suffering from the lack of support by rich nations in providing vaccines will be left out of the talks," Climate Action Network Executive Director Tasneem Essop told Reuters.
However, the CVF manifesto did not agree with this demand.
"COP26 must happen in-person in October-November 2021 with robust COVID-19 measures, and vulnerable developing countries need special support, facilitated access and hybrid modalities to ensure inclusive participation," the group wrote in its manifesto. "This is the most important meeting for the future of the planet and it cannot wait."
CVF Ambassador Mohamed Nasheed, who is also the speaker of the Maldives parliament, told POLITICO he was frustrated with the green groups' call to cancel talks on behalf of poorer nations.
"Even in the face of death, we must meet. The alternative is the death of the planet," he said. "It's all very well for middle-class Europeans to say that... but we need a result. For us not having a result... is far, far more worse than anything else. So we need this to happen."
From Your Site Articles
Related Articles Around the Web
While welcoming a pledge by more than 100 countries to make "transformative change," conservationists say governments must turn "words into reality."
Animals
Red pandas are listed as endangered on the International Union for Conservation of Nature's Red List. Mathias Appel / Flickr
By Jessica Corbett
More than 100 countries on Wednesday concluded a round of negotiations on global efforts to restore and protect the variety of life on Earth by pledging "urgent and integrated action" to achieve "transformative change, across all sectors of the economy and all parts of society."
While conservation advocacy groups worldwide welcomed the "Kunming Declaration" on biodiversity, they also made clear that its 17 specific commitments must be met with immediate, bold, and concrete steps to fully address the existential crisis the natural world now faces from human activity.
The pledge came out of a United Nations conference in Kunming, China that was attended in person and remotely—due to the ongoing Covid-19 pandemic, which has underscored the need to reform humanity's relationship with nature—by parties to the Convention on Biological Diversity (CBD), an international treaty ratified by nearly all U.N. member nations, but not the United States.
The new declaration recognizes that "putting biodiversity on a path to recovery is a defining challenge of this decade" and the "strong political momentum" required to develop, adopt, and implement an ambitious post-2020 global biodiversity framework, which governments are set to negotiate further in January 2022 then approve at a May meeting in China.
An Lambrechts, a senior campaign strategist at Greenpeace International, was critical of the pledge, noting the unprecedented nature of the current crisis and warning that "vague commitments that lack accountability are hardly a step forward" from 2010 biodiversity targets that the international community failed to meet.
"The Kunming Declaration could have provided a major boost to the slow-moving U.N. biodiversity negotiations. It offers a preview of what's to come in 2022 and makes modest attempts in some areas, but doesn't show enough progress on most of the contentious issues," Lambrechts said. "Ambition urgently needs to ramp up from here before the spring 2022 session."
The campaigner highlighted the "critical" importance of implementation strategies for goals such as 30x30 — or protecting at least 30% of land and marine areas by 2030—and emphasized that "targets must recognize the rights of Indigenous Peoples and local communities, and their key role in the preservation of nature and biodiversity."
Adoption of Kunming Declaration at at the High-Level Segment of the 1st part of @UNBiodiversity #COP15 builds hope… https://t.co/kbmyqlyN6V

— UN News (@UN News) 1634145000.0
Lin Li, director of global policy and advocacy at World Wide Fund for Nature (WWF) said the declaration "is a show of political will and adds much-needed momentum by clearly signaling the direction of travel to address biodiversity loss," but "its impacts will lie in how it is put into action" and "it is still critical for governments to turn these words into reality.
"In Kunming next May, this declaration must be turned into an action plan for nature which not only protects land, freshwater and seas, but also fundamentally addresses our unsustainable agricultural system, embraces nature-based solutions, ensures adequate funding and is robustly implemented," the WWF leader said.
"The world is waking up to the fact that the nature crisis is as serious as the climate crisis, but unfortunately this is not happening fast enough," she added. "Biodiversity loss is threatening human health and livelihoods, and increasing the risk of the next pandemic, yet leaders' pledges are yet to be translated into ambition in the negotiation room. Now is the time to step up."
Elizabeth Maruma Mrema, executive secretary of the CBD, struck an optimistic tone in a statement Wednesday, saying that "the adoption of the Kunming Declaration is a clear indication of the worldwide support for the level of ambition that needs to be reflected in the post-2020 global biodiversity framework to be finalized next spring in Kunming."
Mrema also recognized Chinese President Xi Jinping's announcement Tuesday that his nation is committing about $230 million U.S. dollars to establish the Kunming Biodiversity Fund, and said she looks forward to more financial and technical commitments in support of the framework.
Li Shuo, global policy adviser at Greenpeace East Asia, said the Kunming Declaration "gives us a hint on China's leadership style" and that the country's new "commitment to fund biodiversity protection at a larger scale could be the impetus others need to direct finance towards protecting biodiversity."
"But much remains to be seen on whether Beijing can spearhead a delicate multilateral process," Li added. "The contrast between China's ambitious domestic agenda and its modest diplomatic approach is striking. It's time to bridge that gap."
Reposted with permission from Common Dreams.
President Joe Biden delivers remarks on the September jobs report in the South Court Auditorium at the White House on Oct. 8, 2021. Demetrius Freeman / The Washington Post via Getty Images
The outcome of the global climate negotiations in Glasgow this month hinges in part on the Biden administration's efforts to pass domestic legislation and to spur other nations' commitments.
"The whole world is watching," Rachel Kyte, a climate advisor to the UN Secretary General and dean at the Fletcher School of Tufts University, told The New York Times. The 26th Conference of Parties (COP26) begins Oct. 31, while congressional negotiations continue over the reconciliation bill, with a landmark investment in climate, the caring economy, health care and education, and the narrower bipartisan infrastructure bill.
If the legislation is not yet completed by the COP, Axios reports, Biden could resort to a "plan B" that relies on regulatory action already taken or proposed on methane, vehicles, HFCs among others; accelerating support for offshore wind and energy loans; and engagement with the private sector to deliver a credible path to Biden's promised target of a 50-52% emissions cut below 2005 levels by 2030.
Biden's climate envoy, fmr. Sec. of State John Kerry, offered optimism that other nations' extant and forthcoming commitments to reduce emissions would create momentum that would make the Paris goals viable, but acknowledged more action is needed to get there. "Will it be that every country has signed on and locked in? The answer is no, that will not happen. But," Kerry told the Guardian, "it is possible to reach that if [COP26 creates] enough momentum." That target means carbon emissions — currently still rising — must fall by 45% this decade, many times greater than the 6.4% drop in 2020 due to the pandemic.
As reported by The Guardian:
Staying within the 1.5C threshold would require carbon emissions to fall by 45% this decade, but apart from a brief plunge owing to Covid-19 lockdowns, emissions are still rising and are forecast to show their second-strongest leap on record this year. Despite new NDCs from the US, the UK, the EU and others, in total the commitments so far would lead to a 16% rise in emissions.

China, the world's biggest emitter, will be key to any hopes of a strong outcome at Cop26, but has yet to submit a new NDC. The president, Xi Jinping, who has not left China since the start of the pandemic, has not said whether he will come to Glasgow.

For a deeper dive:

COP offering: Axios; Legislation: The New York Times, The Hill; Kerry: The Guardian
For more climate change and clean energy news, you can follow Climate Nexus on Twitter and Facebook, sign up for daily Hot News, and visit their news site, Nexus Media News.
From Your Site Articles
Related Articles Around the Web
Secretary-General António Guterres delivers a speech at the United Nations Climate Ambition Summit 2020 taking place virtually with world leaders invited to make pre-recorded statements outlining their new and ambitious commitments. UN Photo / Mark Garten
World leaders should declare a "climate emergency" in their countries to spur action to avoid catastrophic global warming, UN Secretary-General Antonio Guterres said in opening remarks at a climate summit on Saturday.
On the fifth anniversary of the 2015 Paris Agreement, more than 70 world leaders are due to address the one-day virtual meeting in the hope of galvanizing countries into stricter actions on global warming emissions.
Guterres said that current commitments across the globe did not go "far from enough" to limit temperature rises.
"Can anybody still deny that we are facing a dramatic emergency?" Guterres said. "That is why today, I call on all leaders worldwide to declare a State of Climate Emergency in their countries until carbon neutrality is reached."
A sea turtle and tropical fish swim in Oahu, Hawaii. M.M. Sweet / Moment / Getty Images
By Ajit Niranjan
Leaders from across the world have promised to turn environmental degradation around and put nature on the path to recovery within a decade.
"We are in a state of planetary emergency," the 65 leaders, who include German Chancellor Angela Merkel and Bangladesh Prime Minister Sheikh Hasina, wrote ahead of a UN biodiversity summit on Wednesday. "We commit ourselves not simply to words, but to meaningful action and mutual accountability."
The commitments, which come two days before a UN biodiversity summit in New York, include eliminating plastic leakage to the oceans by 2050 and incentivizing banks and businesses to value the natural world. The leaders identify unsustainable production and consumption as a key driver of environmental crises that "require urgent and immediate global action."
But strongmen leading some of the world's biggest polluters — U.S., China, India, Russia and Brazil — are not among the signatories.
Missed Targets
The pledge follows the September publication of a landmark assessment of biodiversity which showed humanity had failed to fully achieve any of the 20 global biodiversity targets set by the UN ten years ago. Just six of them had been "partly achieved," the report said. For one goal, on protecting coral reefs, the world was found to be moving in the opposite direction.
Data from individual governments shows that a third of national biodiversity targets, which are set by the countries themselves, are on track to be met or exceeded. But these are less ambitious than the UN targets and less than a quarter match up well with the global goals to protect nature.
The vision for biodiversity set out in 2010 is only achievable if the world responds to "compelling evidence" that "transformative change" is required, said Elizabeth Maruma Mrema, executive secretary of the UN's Convention on Biological Diversity, which prepared the Global Biodiversity Outlook (GBO) report.
Global Decline in Biodiversity
The charge sheet is long. Pollution from plastics and pesticides have not been brought down to safe levels. Governments still subsidize businesses that damage ecosystems. Coral reefs, which are dying across the world, are struck by the triple-threat of human action: climate change, pollution and overfishing. Some of those drivers are getting worse.
And even where there is progress, it is rarely enough. Deforestation should have been halted by now, but has only been cut by a third, with Asia and Europe gaining forests while Africa and South America lose them at a faster rate.
Conservation efforts have saved species like the Puerto Rican amazon parrot and the Mongolian Przewalski's horse. But they have failed to keep others like the Western Black Rhino or the Christmas Island pipistrelle from being wiped out forever.
While the big trends in biodiversity loss were already known, the UN report included "systematic analysis" on how well the world has achieved the 2010 targets, said Josef Settele, an ecologist at the Helmholtz Center for Environmental Research in Germany, who contributed research to the report but was not involved in writing it.
Conservation Progress
"There is also some brightness," Settele added. "The things we are doing are not completely in vain."
For instance, almost 100 countries have incorporated biodiversity values into national accounting systems. Over the last 20 years, the world has increased the share of protected areas from 10% to 15% on land and from 3% to 7% in water.
There are now more fish in waters managed by good fishing policies. Governments are increasingly eradicating invasive species from islands. And since 1993, conservation actions have prevented the extinction of between 28 and 48 bird and mammal species, according to a study published this month in the journal Conservation Letters — though many remain highly threatened and may still become extinct.
"The progress toward conserving life on earth has been much greater than it would have been [without action]," said Thomas Brooks, chief scientist at the International Union for Conservation of Nature, who was a co-author of the Conservation Letters study but was not involved in the GBO. "The absolutely key question is how to scale up from where things currently are, in terms of responses, to meet targets comprehensively."
Protecting Wildlife, Not Just Individual Species
The way to get that scale, according to the GBO report, is by "mainstreaming" the opportunities and responsibilities from protecting nature. That means every level of society — from individuals and local communities to businesses and national governments — would need to factor biodiversity into their economic decisions.
Like climate change, ecological collapse is happening at breakneck speed. A 2019 report by IPBES, the UN panel of biodiversity experts, found that humans are altering the natural world at an "unprecedented pace" and threatening 1 million animal and plant species with extinction.
Scientists say both issues require systemic changes, but individual actions can help. Agriculture is one of the greatest drivers of biodiversity loss and greenhouse gas emissions. A study published in the journal Nature this month found that more than two-thirds of future biodiversity losses could be avoided by conserving and restoring land, reducing food waste and switching to more plant-based diets.
They are among many actions laid out in the GBO report to reduce and eventually restore lost biodiversity.
If we do not act faster, said Inger Andersen, executive director of the UN Environment Program, "biodiversity will continue to buckle" under the weight of overexploitation, climate change, pollution, invasive alien species and changes to land and sea. "This will further damage human health, economies and societies — with particularly detrimental effects on indigenous peoples and local communities."
Reposted with permission from DW.

Extensive meetings in preparation for IPCC's Sixth Assessment Report have been happening online.
Intergovernmental Panel on Climate Change /
YouTube
By Kenny Stancil
Amid an ongoing wave of extreme weather disasters and ahead of a major United Nations climate conference this fall, top scientists from nearly 200 countries began meeting Monday to finalize a landmark report detailing how the fossil fuel-driven climate emergency is already wreaking havoc around the globe and what society must do to avert its most catastrophic consequences.
The forthcoming report — the sixth edition of an assessment of the latest climate science from the UN's Intergovernmental Panel on Climate Change (IPCC) — is "going to be very important worldwide," Petteri Taalas, head of the UN's World Meteorological Organization, told roughly 700 delegates via Zoom, Agence France-Presse reported.

NPR noted that the last edition of this IPCC report, which represents the international scientific consensus about anthropogenic climate change, "came out in 2013 — an eternity in the world of climate science, where the pace of both warming and research are steadily accelerating."
As scientists convene for a two-week virtual meeting, deadly extreme weather events are continuing to take their toll throughout the world, making clear the urgent need to adequately confront the climate crisis.
From record-shattering heatwaves and droughts on multiple continents, to still-raging wildfires in North America and Siberia, to several devastating floods and landslides in Europe and Asia, a summer of non-stop climate-related disasters — along with projections that conditions will continue to deteriorate in the absence of fundamental political-economic transformation — has fueled demands for decisive action.
In addition to mounting evidence of the severity of planetary heating, another key development since the publication of the last IPCC assessment report was the 2015 adoption of the Paris agreement, which seeks to limit global temperature rise this century to "well below" 2°C, and preferably 1.5°C, compared to pre-industrial levels.
To date, AFP noted, the rapid increase in emissions of heat-trapping greenhouse gases over the past two centuries has caused the global average temperature to climb 1.1°C.
Two months ago, the International Energy Agency (IEA) warned that existing coal, oil, and gas operations must be shut down as quickly as possible for the world to have a chance of meeting the Paris agreement's more ambitious goal, adding that there is "no need for investment in new fossil fuel supply."
IPCC lead author and Maynooth University professor Peter Thorne told AFP that "1.5 Celsius became the de facto target" thanks to the IPCC's influence in shaping global policy objectives.
The IPCC, however, has been less successful in shaping actual global policy.
"The reality is that we are not on track to achieve the Paris Agreement goals of limiting climate change to 1.5 degrees by the end of the century," Patricia Espinosa, executive secretary of the UN's Framework Convention on Climate Change, said Monday in a statement. "In fact, we're on the opposite track, heading for more than a 3°C rise."
[email protected]

_CH is the UN body for assessing the science related to climate change. Today, delegates begin discussions o… https://t.co/mW8OLd6QMo

— UN Climate Change (@UN Climate Change) 1627288652.0
The authors of the three-part IPCC report considered all climate research published before February 2021. Part one covers physical science and is set to be published on August 9, AFP reported. Part two, which covers impacts, is slated for a February release, while part three, which covers potential solutions, is expected to be unveiled in March.

Taalas told delegates on Monday that the document will be "critical for the success of the Glasgow climate conference in November."
From Oct. 31 to Nov. 12, the United Kingdom will host the 26th UN Climate Change Conference of the Parties (COP26), during which heads of governments will meet for the first time since 2019 to discuss national pledges to slash greenhouse gas pollution.
Existing nationally determined contributions (NDCs), or emissions reduction targets, are inadequate to prevent catastrophic levels of warming in the 21st century, according to the UN. The IPCC hopes that governments will utilize the new report when creating plans for decarbonization, forest and fisheries management, and the protection of vulnerable populations from extreme weather.
"It takes years to put together the IPCC report," NPR noted. "It has 12 chapters, covering everything from the heat-trapping properties of individual greenhouse gases to extreme weather events to the regional impacts of global warming."
According to NPR, "The new report will be the most comprehensive, detailed, and accurate picture of the global climate ever released." Because the computer models that scientists use to predict future changes — and the data that informs those models — have improved, scientists will be able "to say with more certainty how quickly the Earth is heating up, and how the extra heat being trapped by greenhouse gases will affect everything from sea levels and hurricanes to droughts and heat waves."
For the first time, "the IPCC will break down its global climate science findings by region," NPR reported. That's significant because even though climate impacts are geographically uneven, "many countries don't have the resources to systematically study how the climate is changing in their region, or what to expect in the future," the news outlet added. "Without localized information, it's impossible to prioritize infrastructure and housing that's built for the climate of the future."
In an effort to help policymakers understand the long-term effects of their present-day decisions and meet the scale of the climate crisis, the new report will present five future scenarios to delineate what the world might look like decades from now, depending on which policies are implemented by which countries in the coming months and years.
Earlier this year, the U.S. and the European Union pledged to cut carbon pollution in half by 2030, compared to 2005 levels, on their way to "net-zero" by 2050. Climate justice advocates pushing for a "fair share" approach to NDCs, however, have called such targets insufficient. Because impoverished nations have done the least to cause the crisis and yet are most vulnerable to its effects, progressives argue, rich countries with higher levels of historical emissions should contribute substantially more resources to climate change mitigation and adaptation.
Even if NDCs were deemed adequate, Fatih Birol, executive director of the IEA, said in April — before U.S. President Joe Biden's infrastructure agenda had stalled in Congress — that wealthy governments have so far failed to develop specific plans for how to decrease emissions, let alone implement the policies necessary to do so.
The IPCC's hypothetical policy scenarios — called shared socioeconomic pathways — take into account a number of demographic, political, economic, and technological variables.
As NPR reported:
For example, in one world countries work together to develop low-cost, low-carbon technologies and put them into use quickly for everyone. In another, some countries or groups of people transition very quickly to wind, solar, and other clean energy sources while others move much more slowly. In a third imaginary world, nationalism surges around the world and governments focus on local energy and food security rather than global economic changes to reduce greenhouse gas emissions...
Under most of the scenarios, it's still possible to keep global warming below the 2 degree Celsius threshold set by the Paris agreement, says Zeke Hausfather, a climate scientist at the University of California, Berkeley. In other words, there are many ways to address climate change, and the new report will help describe those options.

A draft of the new IPCC report that was leaked last month, however, warned that the devastating effects of a warming world — including an increased risk of widespread hunger and disease — are set to hit far sooner than previously thought, prompting the authors to call for systems-wide changes to avert a worst-case climate scenario.
Tim Lenton, director of the University of Exeter's Global Systems Institute, told AFP on Monday that "feedbacks which amplify change are stronger than we thought and we may be approaching some tipping points."
In light of the existential threat posed by the climate emergency, UN Secretary-General António Guterres on Sunday reminded world leaders of the importance of ambitious climate action and international cooperation after officials at a Group of 20 summit failed to reach an agreement for a communiqué just 100 days away from COP26.
Last week, more than 160 organizations, led by the Stop the Money Pipeline coalition, launched the "Deadline Glasgow — Defund Climate Chaos" campaign to pressure Wall Street and the Biden administration to cut off funding for companies and projects fueling the climate emergency.
"The decisions nations make in the next few months," Espinosa stressed on Monday, "will likely determine whether we will or will not ultimately limit global temperature rise at 1.5°C."
Reposted with permission from Common Dreams.
From Your Site Articles
Related Articles Around the Web
The Drax coal-fired power station near Selby, North Yorkshire, England. Warwick Sweeney / Photographer's Choice / Getty Images Plus
Thirty of the world's largest investors, who together control $5 trillion in assets, have pledged to cut the greenhouse gas emissions of their portfolios by as much as 29 percent in five years.
Correction: An earlier version of this article said that Norway's largest hedge fund divested from companies that lobby against climate action. The article has been updated to identify the fund as Norway's largest private asset manager.

Leading Glasgow club and music venue SWG3 will use dancers' body heat as a renewable energy source to power the building and reduce carbon emissions. Michael Hunter
We've heard of wind, solar, thermal and tidal — but dance energy? Apparently, yes! Legendary nightclub SWG3 in Glasgow, Scotland will trial an innovative scheme to trap body heat from the dancers on its dance floor to heat and cool various parts of its complex.
Dubbed BODYHEAT, the system captures and converts human body heat created by staff and partiers inside the venue into a renewable energy source for the club to use, TimeOut reported. Importantly, the energy generated can also be stored for months until needed, long after the party is over.
This system will reduce SWG3's carbon footprint and allow SWG3 to operate more sustainably, reduce its carbon footprint and help in the fight against climate change.
SWG3's Operations Manager Bob Javaheri explained: "Heat is essentially thermal energy, and if you've ever found yourself in the middle of a packed out club night then you'll be well aware of just how much energy could be kicking around that room. [Traditionally, [w]hen you look to cool down those spaces using either air-conditioning or ventilation systems, you're pretty much pulling the heat out of a space and releasing it into the atmosphere."
With BODYHEAT, "[w]hat happens, in this case, is that instead of letting all that thermal energy just disappear into the night, it gets transferred to waters and piped deep underground into boreholes where that energy gets stored, much like a battery, to use at a later time," Javaheri explained to EcoWatch.
SWG3 is currently undergoing a radical green renovation in advance of COP26. Michael Hunter
BODYHEAT is being pioneered by TownRock Energy, a company specializing in heat pump technology that reached out to SWG3 when its founder David Townsend heard that Scotland's leading arts venue was considering a green energy retrofit, Fast Company reported.
"The story is that . . . I like clubbing," Townsend told the news report with a laugh. "I've done a lot of clubbing." He saw the opportunity as a chance to combine his passions and develop a club-specific heat pump project.
Heat pumps generally work by leveraging stable temperatures in underground rocks to balance out temperature fluctuations in buildings above the surface, Fast Company explained. Temperatures inside Earth's crust remain "relatively constant," so in the winter, colder air from a building gets pumped into the Earth to absorb heat from below. This then circulates back up to the building as warmer air. Once cooled, it continues back down to Earth in a cycle. In contrast, during summer, warmer air above ground pumps down to the cooler rocks below. The rocks absorb heat from the air, and cooler air returns back up to continue the cycle. The EPA shared a diagram of how this works.
SWG3 took this existing technology and added air collectors in its ceilings "to suck up the hot air put out by clubgoers on the floor," Fast Company reported. Other venues use these mechanisms to pipe hot air outside the building, but Townsend thought, "That wastes heat ... Why not capture it and use it? Otherwise, the heating is done by gas boilers."
BODYHEAT will send captured body heat up to 650 feet into the Earth, warming the surrounding rocks and cooling the club during parties. The rocks act like heat batteries, Fast Company explained, so during non-club times, when the building is used as an office or arts venue, that stored heat can be pumped back up from the rocks to warm the space.
These measures will allow for the club and music venue to operate more sustainably, and they're eliminating their traditional gas boilers completely, Townsend told Fast Company.
"This is the heating system for the venue," he said, noting that the body heat energy will be more than enough to warm the building during Glasgow's coldest months, which can average 40 degrees Fahrenheit.
The scheme is part of the UN-backed COP26 climate conference, which is slated to take place in Glasgow starting Oct. 31 of this year, Optimist Daily reported. As such, the Scottish city has been introducing a number of creative environmental initiatives and solutions to showcase what a more climate-friendly future might look like.
"The thing I love most about BODYHEAT is that it's all existing technology," Javaheri said. "Innovations aren't limited to inventing something new, and with so many conversations on a more sustainable future already happening in the city, I'm excited to see what else we'll be able to get off the ground by the end of it."
SWG3 is currently undergoing a radical green renovation in advance of COP26. Michael Hunter
The goal of the international summit will be to bring parties together to accelerate action towards the goals of the Paris agreement and the UN Framework Convention on Climate Change, the COP26 website notes. As the host, the United Kingdom also shares its climate leadership actions on the page.
Currently finishing up their "radical [green] retrofit" to fully install BODYHEAT and sustainably-update other features, SWG3 will reopen on Nov. 7 during the climate change conference, TimeOut reported.
"BODYHEAT is our innovative contribution to a global issue, and will help us to dramatically decrease our energy consumption — bringing us one step closer to becoming a carbon neutral venue in the not so distant future," SWG3 Managing Director Andrew Fleming Brown said in a company statement.
Based on previous annual attendance figures, SWG3 estimates that the project could save 70 tonnes of carbon emissions per year, the statement said. This week, the club also announced its pledge to go Net Zero and to become carbon neutral by 2025 or sooner. According to its city council, Glasgow has city-wide aims of reaching Net Zero by 2030.
SWG3 hopes to "lead by example" to show other venues across the world to decarbonize. In its Net Zero pledge announcement, the venue offers to share its insights with all others looking to make similar sustainability shifts.
"We want to keep dancing, keep working, keep creating, keep inspiring ― but we also want to do this in a responsible, innovative way," the pledge said. "We know this won't be easy, but we know we have to try — and we're mad up for the challenge."
Tiffany Duong is a writer, explorer and motivational speaker. She holds degrees from UCLA and the University of Pennsylvania Carey Law School. As a contributing reporter at EcoWatch, she gives voice to what's happening in the natural world. Her mission is to inspire meaningful action and lasting change. Follow her on Twitter/Instagram @tiffmakeswaves.
From Your Site Articles
Related Articles Around the Web
The COVID effect didn't last. Earth Overshoot Day, the day humanity exceeds its yearly allotment of the planet's biological assets, is nearly back to its record high. What can be done to ease the burden?
Climate
Pexels
By Martin Kuebler
After a temporary reprieve due to the COVID-19 pandemic, Earth Overshoot Day — the day humanity is projected to have used up all the planet's biological resources regenerated in one year — has shifted forward again, this year landing on July 29.
"With almost half a year remaining, we will already have used up our quota of the Earth's biological resources for 2021," said Susan Aitken, leader of Glasgow City Council, where world leaders will gather later this year for the COP26 climate summit in November. "If we need reminding that we're in the grip of a climate and ecological emergency, Earth Overshoot Day is it."
As much of the world was living under coronavirus lockdowns in 2020, last year's Overshoot Day fell on August 22, nearly a month later than the high of July 25 set in 2018. But this year, even though carbon emissions from air travel and road transport are still lagging 2019 highs, a rallying global economy is pushing emissions and consumption back up.
"Rather than recognize this as a reset moment, governments have been eager to get back to business-as-usual. Global emissions are already creeping back up to pre-pandemic levels," said Stephanie Feldstein, population and sustainability director at the Center for Biological Diversity (CBD), a US-based environmental group.
In an email to DW, she pointed out that even with last year's shutdowns, greenhouse gases only declined 6.4% in 2020 — a substantial drop representing around twice Japan's yearly emissions, but not enough to turn things around.
"We missed opportunities when bailout funds were given to major climate polluters, like the aviation and meat industries, without any requirements for a green recovery," said Feldstein. "And we continue to miss opportunities every day that officials refuse to recognize the climate and extinction crises as emergencies — just like the pandemic."
Balancing the Books

Earth Overshoot Day, first created in 2006, aims to calculate the number of days per year that correspond to the necessary biocapacity — the ability of an ecosystem to reestablish its biological resources and absorb waste — to account for civilization's ecological footprint.
Global Footprint Network (GFN), the research organization which comes up with the yearly date along with environmental group WWF, compares the calculation to a bank statement tracking income against expenditures. It crunches thousands of UN data points on resources like biologically productive forests, grazing lands, cropland, fishing grounds and urban areas. That tally is then measured against the demand for those natural resources, among them plant-based foods, timber, livestock, fish and the capacity of forests to absorb carbon dioxide emissions.
Today, humanity uses about 74% more than what global ecosystems can regenerate; to continue living the way we do now, we'd need the resources of about 1.7 Earths. And that doesn't look set to change any time soon. CO2 emissions related to energy — particularly fossil fuels like coal — are projected to grow by 4.8% this year over 2020 levels, according to the International Energy Agency.

Boosting the Bioeconomy
Feldstein, however, sees some reasons to be optimistic. "The most hopeful signs are coming from communities around the world that are taking the climate crisis seriously, rethinking consumption and growth, and integrating equity and environmental protection into their policies," she said.
Among them are communities looking to tap into the bioeconomy, which aims to swap a "bio-based, or renewables-based, economy for the fossil fuels-based economy" while addressing societal challenges, as outlined in a December 2019 report by the Stockholm Environment Institute (SEI).
Rocio A. Diaz-Chavez, the deputy center director at SEI Africa in Nairobi, Kenya and the report's author, said making the shift to a bioeconomy can help preserve natural resources for future generations while working to create sustainable industries today. She highlighted regional groups like the UN's Economic Commission for Latin America and the Caribbean or BioInnovate Africa in Kenya — organizations which are working to promote bioeconomy and sustainable development in their parts of the world.
Diaz-Chavez told DW that the pandemic recovery could be the opportunity for these regions to explore alternatives to the traditional economy that would "contribute to job creation and improve livelihoods, [while] producing alternatives to fossil fuel products."
One example: reducing the Global South's reliance on fossil-fuel derived pesticides and fertilizers shipped in from abroad, in favor of locally produced biofertilizers. "This would have a series of contributions to human health, and to the environment," she said, adding that this shift could also help develop alternative supply chains for other sustainable products.
She stressed, however, that the development of the bioeconomy hinged on having the necessary infrastructure or improved supply chains in place to support and market such products, especially in sub-Saharan Africa.
Solutions to #MoveTheDate
Greening our economies isn't the only way to bring us back into balance with the Earth. On its site under the rallying cry #MoveTheDate, the Global Footprint Network (GFN) highlights other ways to bring that date closer to December 31.
Reforesting an area the size of India, for example, would shift the date back by eight days, according to GFN. Retrofitting buildings and industries with existing energy-saving technology, such as mechanical system upgrades, water conservation controls and sensors that accurately control lighting, temperature and air quality, would move the date back by 21 days.
Food is another important area — according to GFN, half of the Earth's biocapacity is used just to keep us fed. But too much of that food is lost due to inefficiencies during the production process, or waste; an estimated 30 to 40% of food in the US ends up in landfills every year.
By eliminating food loss and waste, reducing meat consumption and choosing foods grown with more sustainable agricultural practices less reliant on fossil fuels, another month could be added to the Earth's biocapacity account. Shifting to more plant-based diets, for example, could help reduce food-related emissions as much as 70% by 2050, according to a recent draft report released by the Intergovernmental Panel on Climate Change.
"While we need to transition away from industrial agriculture as a whole, we can't solve this problem by simply tweaking how food is produced — we must change what is produced," said the CBD's Feldstein, adding that while fossil fuels are responsible for more emissions overall, meat and dairy production are also a major cause of habitat loss. "Governments can accelerate this change by supporting plant-centered diets and agriculture and ending subsidies for cheap meat and dairy."
Reposted with permission from Deutsch Welle.
From Your Site Articles
Related Articles Around the Web