Anthony Quintano / CC BY 2.0
By Rich Collett-White
Facebook is "fuelling climate misinformation" through its failure to get to grips with misleading content, according to a new report that calls on companies to boycott the platform until significant action is taken.
Campaign group Stop Funding Heat, which produced the report, warns that the problem is likely to escalate in the coming months as the next major UN climate summit, COP26, approaches and wants to see action taken against "repeat offenders."
The social media giant recently announced its operations were now running on 100 percent renewable energy and it had reached "net zero" emissions. But the new report argues this counts for far less than the role Facebook plays in allowing climate misinformation to spread on its platform.
Bringing together existing research on the issue, the report calls on the company to incorporate climate misinformation into its policies governing use of the social media platform, which do not make explicit mention of climate change currently.
Lead Researcher Sean Buchan told DeSmog: "This year sees the most important UN climate summit since the Paris Agreement in 2015. Important events like this have been derailed by disinformation campaigns before — as seen with "climategate" in 2009 and the recent UN Compact for Migration. Facebook needs to take action before misinformation escalates on its platform at this crucial time."
"People should certainly be free to say and post what they want, but freedom of speech does not equate to freedom of reach. Facebook has control of how much it spreads harmful content and our recommendations all focus on reduction, not censorship. The exception is paid adverts, because we firmly believe that no organization, Facebook included, should directly receive money to spread climate misinformation," he added.
Last year, DeSmog revealed a Facebook page called Eco Central, linked to a number of pro-Brexit Conservative MPs, had been running paid adverts claiming climate change was a "hoax."
'Insufficient' Efforts
Stop Funding Heat, a spin-off from the Stop Funding Hate campaign, which aims to pressure companies into pulling its adverts from papers spreading "hate and division," says there has been a disproportionately small amount of attention paid to misleading climate-related content on the platform, compared with other forms of "false news" — Facebook's term for misinformation.
A petition has been launched based on the report calling on the platform to ban climate denialist pages from running paid adverts, close "fact-checking loopholes" whereby politicians are exempt from climate-related fact-checks, and open up its internal research on climate misinformation to researchers and journalists.
The report also argues that efforts to tackle the problem so far by Facebook, the world's largest social media company, are "insufficient". It argues that despite the use of third-party fact-checkers to add labels to misleading content and the launch of a "Climate Science Information Centre," people exposed to climate misinformation are not always guided to a relevant fact-check.
When the center was launched last year, Facebook's Vice President of Global Affairs and former UK Deputy Prime Minister Nick Clegg said the company only removed content when there was an "obvious link to immediate and impending real world harm," which did not apply to climate change.
Taking Action
Facebook has hit back at the criticism, however, pointing to the work it has already done to tackle the problem.
Speaking to DeSmog, a company spokesperson said:
"We combat climate change misinformation by connecting more than 100,000 people every day to reliable information from leading organizations through our Climate Science Information Center and working with a global network of independent fact-checking partners to review and rate content."
"When they rate this content as false, we add a warning label and reduce its distribution so fewer people see it. We also take action against Pages, Groups, and accounts that continue to share false claims about climate science."
Facebook also said its own analysis had found that misinformation makes up a small proportion of the overall content about climate change on its platforms and that it did not allow adverts rated false by its fact-checkers.
It rejected a claim in the report that its "machine-learning" models do not help identify new forms of climate misinformation for its fact-checking partners to review.
Rich Collett-White is Deputy Editor of DeSmog. He joined the organisation in December 2018 as a UK researcher and reporter, having previously worked in communications for the climate charity Operation Noah.
Reposted with permission from DeSmog.
EcoWatch Daily Newsletter
On Saturday, March 27, people around the world will celebrate the annual Earth Hour, albeit in a slightly different way.
This annual tradition, first launched by World Wildlife Fund (WWF) and its partners in Sydney in 2007, involves participants from more than 180 countries switching off their lights on the last Saturday in March in order to call attention to the climate crisis and biodiversity loss. This year, the organizers are adding something extra: a virtual spotlight that can be shined on the Earth by sharing their video.
The Eiffel Tower in Paris, France, is among the major landmarks that will turn off its lights for Earth Hour on March 27, 2021. Antoine Antoniol / Getty Images
"Our goal is simple," organizers wrote. "Put the spotlight on our planet and make it the most watched video in the world on March 27 (or beyond!) so that as many people as possible hear our message."
The virtual spotlight comes about a year into the coronavirus pandemic, as many countries remain under some type of safety regulation. While COVID-19 necessitates an online celebration, it also reflects the importance of protecting the natural world.

"Protecting nature is our moral responsibility but losing it also increases our vulnerability to pandemics, accelerates climate change, and threatens our food security," WWF International Director General Marco Lambertini said in a press release. "We must stop taking nature for granted, respect its intrinsic value, and — importantly — value the crucial services it provides to our health, wellbeing and economy."
Tick. Tock. Tick. Tock. 🕣The time has finally come as #EarthHour is in 2 days! Here's how to take part in our Virt… https://t.co/jNddKv6lAK

— Earth Hour Official (@Earth Hour Official) 1616645400.0
This year's Earth Hour also comes at a crucial moment in the international push to protect the world's plants and animals. In a few months, world leaders will gather in Kunming, China, for the Conference of the Parties to the Convention on Biological Diversity. Scientists, activists and the UN are hoping the summit will result in an agreement to protect 30 percent of land and oceans by 2030.

Earth Hour said they hoped their video would build momentum toward this conference. At the same time, UN Secretary-General Antonio Guterres recorded a video in support of Earth Hour.
"In this make or break year, let your actions and voices send a clear message to leaders everywhere," Guterres said. "Now is the time to be bold and ambitious. Let's show the world that we are determined to protect the one home we all share."

This year's Earth Hour will also include the traditional lights-out celebration. Major landmarks, including the Eiffel Tower, Tokyo Skytree, Hong Kong's Victoria Harbor, Brandenburg Gate in Berlin, the Colosseum in Rome, Sydney Opera House and Gardens by the Bay in Singapore, will all go dark. Anyone can join by simply turning off lights for an hour beginning at 8:30 p.m. local time.
To participate online, keep an eye on Earth Hour's pages on Instagram, Facebook and Twitter and share the video when it drops. It can be added to a social media story, reposted or even sent in private messages.
'We urgently need to take action to prevent further degradation of our natural world, for securing our own future," John Kani, an actor and environmentalist who will lend his voice to the video, said in the press release. "Join me this Earth Hour when we collectively raise our voice for nature to secure a greener, healthier future for all."
From Your Site Articles
Related Articles Around the Web
What about all 41 released in 2021?
Reviews
Prostock-Studio / iStock / Getty Images
We had a lot of questions when we heard that Hallmark was releasing 41 Christmas movies this year alone. First off, how? Secondly, do I have the time to watch them all? Do I have the energy to watch all 41 (mentally and physically) so as not to miss out on this timeless holiday tradition? How much electricity would that even require?
With the holidays approaching, we thought you might like the answer to the question us solar nerds are asking: how many solar panels does it take to watch a Hallmark Christmas movie?
Don't celebrate Christmas or watch Hallmark movies? Fret not. This framework can help you understand the amount of power it takes to watch any movie, TV show, sports game or even provide electricity to your entire home.
How Much Electricity Does It Take to Power a TV?
The easiest place to start is by measuring the amount of electricity it requires to power your TV (to really do this right would require doing a full life-cycle assessment of your TV, cable box or console, etc., but we'll keep things simple for now). In this context, electricity pulled to power your TV is measured in kilowatt-hours (kWh), a unit of energy equal to one kilowatt (1,000 watts) of power sustained for one hour. Think about kW as horsepower, and kWh as the speed of the car.
Say you had a 100-watt light bulb. By definition, a light bulb is labeled 100-watt because it requires 100 watt-hours of energy to run for one hour.
We can use the same method in measuring the amount of electricity necessary to power your TV. First, you'll need to find the wattage of your TV. We'll use an average size of about 150 W, which Payless Power says is the amount of power a 50-inch LCD TV.
Following this logic, we now know that it takes 150 watt-hours of energy to power this TV for one hour. Plasma TVs of the same size can be around 300 W, whereas an energy-efficient LED TV might be closer to 100 W.
Next question to answer would be: How long do we have to power our TVs with solar for some "A Princess for Christmas" action?
How Long Are Hallmark Christmas Movies?
Hallmark Christmas movies are made to air on TV and are about 90 minutes in length (aimed to line up with a two-hour airtime on cable). For simplicity's sake, let's use the two-hour figure.
Applying our simple logic, we know that powering a 150 W TV for two hours would require 300 watt-hours of electricity (150 watts x 2 hours).
A three-hour baseball game would require 450 watt-hours (150 watts x 3 hours).
A half-hour episode of Seinfeld would require 75 watt-hours (150 watts x .5 hours).
Say you set a reasonable goal of limiting yourself to 10 Hallmark Christmas movies this season. Twenty hours of Hallmark movie magic would set you back 3,000 watt-hours of electricity, or 3 kWh (150 watts x 20 hours).
Starting to make sense?
So, How Many Solar Panels Does It Take To Watch a Hallmark Christmas movie?
We've measured our figure of 300 watt-hours of energy necessary to watch one Hallmark Christmas movie on a standard TV. So, how many watt-hours of electricity does one solar panel produce?
Our favorite solar panels average around 350 W. One 350-W solar panel will produce 350 watt-hours of electricity when receiving direct sunlight for one hour. Assuming this panel gets around five hours of direct sunlight in a given day, one 350-W panel would generate 1,750 watt-hours of electricity (1.75 kWh). If you live in a very sunny region, factor in a little more conversion (maybe 2 kWh), and if you live further north your energy might be closer to 1.5 kWh.
For simplicity, let's stick with the median figure of 1.75 kWh generated in one day. How many hours of energy would this provide your TV?
Let's first convert the 150 watt figure in kilowatts for our calculation: 150 W / 1,000 kW = .15 kW
Next, divide the power generated by the panel by the kilowatts needed to power your TV: 1.75 kWh / .15 kW = 11.7 hours of TV.
That means that, in one day, a single 350 W solar panel will produce enough energy to watch nearly six full-length Hallmark Christmas movies (5.85 to be exact).
Now the fun part. How many solar panels does it take to watch just the 41 Hallmark Christmas movies released in 2021? What about every Hallmark Christmas movie ever made? If you didn't want to wait the number of days required, that figure is equivalent to how many panels you would need to generate that same amount of energy in one day.
(Assuming a constant of five hours of direct sunlight per day on a 350-watt solar panel)
EcoWatch Illustration by Devon Gailey
Approximate Runtime
Energy Required
Number of Charging Days Needed if You Have One Solar Panel
One Hallmark Christmas Movie
2 hours
0.3 kWh
<1 Day
Average Baseball Game
3 hours
0.45 kWh
<1 Day
Entire Season of Survivor
16 hours
2.4 kWh
1.4 Days
12 Hallmark Christmas Movies
(A full day!)
24 hours
3.6 kWh
2.1 Days
41 Hallmark Christmas Movies
(2021 Releases)
82 hours
12.3 kWh
7.1 Days
100 Hallmark Christmas Movies
200 hours
30 kWh
17.2 Days
278 Hallmark Christmas Movies
556 hours
83.4 kWh
47.7 Days
So, there you have it. On a sunny day, one solar panel is more than enough to provide the electricity you need to watch just one Hallmark Christmas movie. From there, we hope you have the tools necessary to calculate the solar energy necessary to power just about anything.
Powering Your Holidays with Solar
Using these formulas, you could even calculate how many solar panels you need to power your entire home. According to the EIA, in 2020, the average annual electricity consumption for a U.S. residential utility customer was roughly 30 kilowatt-hours (kWh) per day — the same amount of power it takes to watch 100 Hallmark Christmas movies.
With the same formula, we can divide 30 kWh by 1.75 (kWh generated by one panel in one day assuming the same constants) and get about 17 solar panels necessary to offset a home's daily use, a 6 kW system. Add one or two panels if you live at a northern latitude, and subtract a few if you live farther south and get more sunlight per day.
Of course, panel efficiency and the actual amount of energy you consume will all factor into how many panels you actually need for your home. But it's a safe bet that purchasing even one panel to power your television will help offset your home's energy use — especially if you're planning on binge-watching hours of iconic cinema to get you in the holiday spirit.
A lone tree stands in the Amazon rainforest near Santarem, Para state, Brazil, on September 4, 2019. Nelson Almeida / AFP / Getty Images
By Jessica Corbett
New data from a Norwegian nonprofit is generating fresh concerns about humanity's destruction of the natural world, revealing Monday that people have ravaged about two-thirds of original tropical rainforest cover globally.
Activists rally on Jan. 19, 2021 in New York City to demand that U.S. President Joe Biden take immediate executive action to "Build Back Fossil Free." Lev Radin / Pacific Press / LightRocket via Getty Images
By Kenny Stancil
While President Joe Biden's top climate envoy John Kerry told world leaders at a virtual climate summit that the U.S. will fulfill its commitment to provide financial support to developing countries as they grapple with the deadly consequences of a warming planet, campaigners are urging the U.S. to follow the lead of European Union officials who on Monday pledged to stop subsidizing fossil fuels and instead invest in a just transition toward clean energy.
"Ending government support for fossil fuels is a no-brainer," Laurie van der Burg of Oil Change International said Monday in a statement responding to the EU's newly stated commitment to phasing out dirty energy subsidies and helping to fund a global push toward renewable energy. "Globally, governments are still propping up fossil fuels with huge sums of public money, behavior that is incompatible with keeping global warming below 1.5ºC."
Oil Change International's Collin Rees said that "today's commitment by the EU to end overseas investment in oil, gas, and coal projects is yet another indication that the fossil fuel era is over. As a new administration takes power in Washington, this is a powerful signal that clean energy is ascendant and that the EU stands willing to work with President Biden and others to end all finance for dirty energy."
Noting that Biden "has committed to end fossil fuel subsidies and dirty energy finance," van der Burg pointed out that the UK in December "announced an end to their overseas public finance for fossil fuel."
According to van der Burg, "This creates a powerful opportunity for the EU, UK, and U.S. to collaborate to finally end government-backed finance for oil, gas, and coal ahead of the UK-hosted UN climate summit in November."
Rees argued that "Biden should act boldly on his campaign commitments to end finance for dirty energy projects."
"By building on past commitments to end coal finance and extending this to oil and gas," Rees added, "Biden can join the EU and UK in transforming international finance to address the challenges of the next century, not prop up the remnants of the last century's infrastructure."
Speaking at the Netherlands-hosted Climate Adaptation Summit just days after Biden issued an executive order re-entering the 2015 Paris agreement — the emissions reduction treaty the country had abandoned under former President Donald Trump — Kerry said the U.S. "was 'proud to be back' in the global climate discussion," Reuters reported Monday.
"We intend to make good on our climate finance pledge," Kerry said. According to Reuters, the U.S. "has delivered only $1 billion of the $3 billion it pledged under former President Barack Obama to the UN Green Climate Fund, set up to help vulnerable countries transition to clean energy and adapt to a warmer future."
Three billion dollars is a tiny fraction of what impoverished countries will need to shield their populations from the risks of heatwaves, droughts, fires, floods, and other disasters that have intensified as a result of global warming.
According to a UN report published earlier this month, developing countries alone will need to spend roughly $70 billion per year to combat the climate crisis, and those annual costs could surge to $140 billion to $300 billion by 2030 and $280 billion to $500 billion by 2050.
Kerry said the Biden administration "also intends to make significant investments in climate action" in the U.S. and abroad, Reuters reported. "He did not give details about those investments, but promised Washington would soon announce a new target for reducing U.S. greenhouse gas emissions that 'meets the urgency of the challenge.'"
Given that the world's most vulnerable people who have done the least to contribute to the climate emergency are likely to bear the brunt of the damage unless drastic steps are taken to transform society, as well as the disproportionate role played by rich nations — and especially the wealthy classes within them — in causing the crisis, climate justice advocates have called on affluent countries that are capable of doing more to step up.
Van der Burg emphasized the importance of wealthy nations taking action domestically — not just in the international arena of climate finance — to drastically reduce emissions and address the root causes of climate disruption.
Although referring specifically to the EU, her message applies as well to the UK and the U.S.: "For effective diplomacy on this issue, the EU must take action at home, and close loopholes for continued EU support for fossil fuels, including for gas," she said. "For the EU to lead this agenda at the international level, it must set the right example and phase out all government support for fossil fuels."
In a letter to Kerry and other world leaders ahead of Monday's climate summit, a group of 3,000 scientists warned that if governments fail to adequately invest in climate change mitigation and adaptation now, "the results will be increasing poverty, water shortages, agricultural losses, and soaring levels of migration with an enormous toll on human life."
Reposted with permission from Common Dreams.

From Your Site Articles
Related Articles Around the Web
At COP26, some US newsrooms are finally stepping up — but will it last?
Insights + Opinion
President Joe Biden addresses a press conference at the COP26 UN Climate Change Conference in Glasgow on November 2, 2021. Brendan SMIALOWSKI / AFP
Mark Hertsgaard
This story is part of Covering Climate Now, a global journalism collaboration strengthening coverage of the climate story. The author is CCNow's co-founder and executive director.
Some of the best news out of Glasgow so far is that the U.S. media is finally paying serious attention to the climate crisis. We'll see if it lasts, now that U.S. President Joe Biden and other world leaders have left for home. Indeed, by Wednesday, the third day of the UN COP26 climate conference, U.S. mainstream news coverage was starting to diminish. But it's usually during the second, closing week of these conferences that the key agreements are or are not reached, so the true test is what comes next.
But for the first 48 hours of COP26, some of the biggest voices in U.S. media were treating climate change as a big deal. They did many stories about what world leaders said they would do to defuse the crisis, and they gave those stories high visibility, running them at or near the top of homepages and broadcasts. The coverage wasn't perfect — breaking news coverage rarely is — but anyone following the news couldn't miss it, and that alone is huge.
As a journalist myself, I've covered UN climate conferences since the 1992 Earth Summit, the gathering that put in motion the processes that have governed every such conference since, including the breakthrough 2015 summit that yielded the Paris Agreement and the current deliberations in Glasgow. Never have U.S. news organizations devoted as many newsroom resources, produced the sheer volume of coverage, or given the story such big play as they did in the opening days of COP26.
The Washington Post in particular went big, splashing the story across the home page and providing one smart take after another about a range of issues — from a tough-minded curtain-raiser the day before the summit to a revealing report on how Brietbart and the Russian television network RT are leading spreaders of climate disinformation online. The Guardian, long the gold standard for climate coverage, continues to lead the pack. Its COP26 live updates are indispensable, and the depth of the paper's climate expertise was evident in one of the most encouraging COP26 stories yet, a report on a scientific study finding that if countries carry out the emissions reductions pledged at this summit, global temperatures will rise by only 1.9 degrees Celsius, the first time the 2 degrees C threshold has been met. The New York Times' coverage included an astonishing piece about climate change's emergence as a theme in contemporary theater, film, and television. Climate change led NPR's Morning Edition, signaling to the audience: Listen up, something important is happening.
Television lagged, as it often does, but U.S. networks by no means ignored Glasgow. Most remarkable has been ABC News, which last week joined the global media collaboration Covering Climate Now (which, disclosure, I direct) as part of an expanded commitment to the climate story. Rightly grounding her reporting in the latest science, ABC News White House correspondent Mary Alice Parks emphasized that Biden's climate commitments in Glasgow, impressive as they sounded, were actually "the bare minimum of what some of the climate scientists say is required" to stave off the most catastrophic climate scenarios. The big cable networks — CNN, Fox News, and MSNBC — also stepped up, airing "over four hours of combined coverage on the opening day" of COP26, with CNN leading the way, an analysis by the nonprofit watchdog group Media Matters found.
There's no single reason why the U.S. media is suddenly trumpeting the most important story of our time. But surely some of the credit belongs to whoever decided to schedule the G20 meeting literally the day before — and a two-hour plane ride away from — the opening day of COP26.
Biden and other leaders of the world's 20 biggest economies — with the exceptions of Vladimir Putin of Russia and Xi Jinping of China, who were also shamefully absent from COP26 (one prerogative of dictatorship is no fear of bad press coverage) — were all but certain to attend the G20 summit in Rome. Which made adding a stop in Glasgow for COP26 relatively easy. A president's overseas trips are like catnip for big news organizations, so they were going to be in Glasgow no matter what, which more or less obliged them to do the climate story.
Not all the coverage has been great, to put it mildly. Fox, as usual, has been a hothouse of anti-science nonsense and right-wing talking points. And CNN's ample coverage aired mainly outside of the evening hours when viewership is the highest.
What matters most, though, is that climate change was a big part of the daily news. The climate silence that much of the U. S. media practiced the past three decades began to break two years ago when the mass movement Greta Thunberg inspired put millions of climate protesters in the streets, but most newsrooms have still been pretty climate-quiet. As COP26 began, they started to get louder, at least for a couple days.
Getting loud matters. Staying quiet all those years left the public not only uninformed but misinformed. Industry propaganda and right-wing disinformation filled the void, blunting pressure for climate action.
Perhaps we are witnessing the dawn of a new day. Like a rising sun kills trolls, plainspoken news coverage disarms climate denial and dissolves public passivity. Professor Katharine Hayhoe, head scientist at the Nature Conservancy, says that the most important thing to do about climate change is talk about it. The facts are clear, and most people, whatever their political allegiances, want a livable planet.
News organizations have some of the largest megaphones on Earth. Monday and Tuesday's coverage were good moments for journalism, for public engagement with the climate crisis, and for humanity's chances of stepping back from what UN Secretary General Antonio Guterres has called "the verge of the abyss." Now, will journalists keep it up?
Mark Hertsgaard is the co-founder and executive director of Covering Climate Now and the environment correspondent for The Nation.
From Your Site Articles
Related Articles Around the Web
A wind-solar hybrid photovoltaic power station on Sept. 12, 2020 in Zaozhuang, Shandong Province of China. Li Zongxian / VCG via Getty Images
The commitments, made on the sidelines of the UN General Assembly in New York, also envisage reliable access to electricity for hundreds of millions of people.
What Are They Promising?
The pledges include projects to expand access to electricity in developing countries and improve energy efficiency.
More than 35 countries — from small developing island states to major emerging and developed economies — have made significant new energy commitments in the form of energy pacts, the UN said.
Several large companies also made pledges, including TotalEnergies, Schneider Electric and Google.
Among the promises is a German commitment to increase its own proportion of renewable energy in total electricity consumption to 65% by 2030.
Berlin has pledged to support partner countries in expanding innovative technologies such as green hydrogen and "power to x," an innovation to use surplus electric power.
The government has also committed to providing €7 billion toward speeding up the market rollout of hydrogen technology in Germany.
Providing Clean Energy
The UN says some 760 million people around the world currently lack access to electricity.
Speaking at the summit, UN Secretary-General Antonio Guterres said the world should aim to cut that number in half by 2025.
"Access to clean, renewable energy is, quite simply, the difference between life and death," Guterres said.
Among the ways of achieving this goal are alternatives to national power grids. These include "swarm grids" — a system of power cubes that appear like large car batteries and which are charged by solar array.
The UN chief outlined four priorities for a future of sustainable energy:
Cutting in half the number of people without access to electricity by 2025.
Rapidly shifting to clean energy sources.
Achieve universal energy access by 2030.
Ensuring that efforts to cut carbon dioxide do not mean leaving some without access to power.
"We cannot wait another 40 years," Guterres said. "The age of renewable, affordable energy access for all must start today."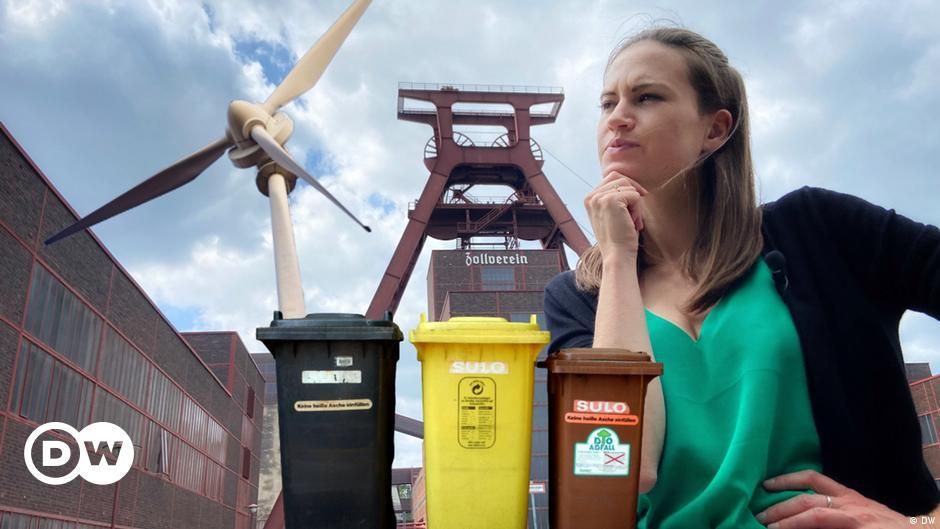 p.dw.com
Separate Pledges From China, U.S.
There were also promises this week by the leaders of the world's two largest economies, who announced separate measures at the UN General Assembly.

China pledged to end overseas coal financing, while the U.S. said it would double climate funding for developing countries.
The pledges came as young climate activists from Greta Thunberg's Fridays for Future movement resumed global mass street protests for the first time since the COVID-19 pandemic began. Thunberg herself was in Berlin on Friday, two days ahead of Germany's federal election.
They demanded drastic action from global leaders ahead of UN climate talks in November.
Leaders and representatives of the UN's 193 member states are taking part in the UN General Assembly until Monday, either in person or online.
The energy summit is among several taking place at the same time, including a high-level online summit on distributing coronavirus vaccines more fairly.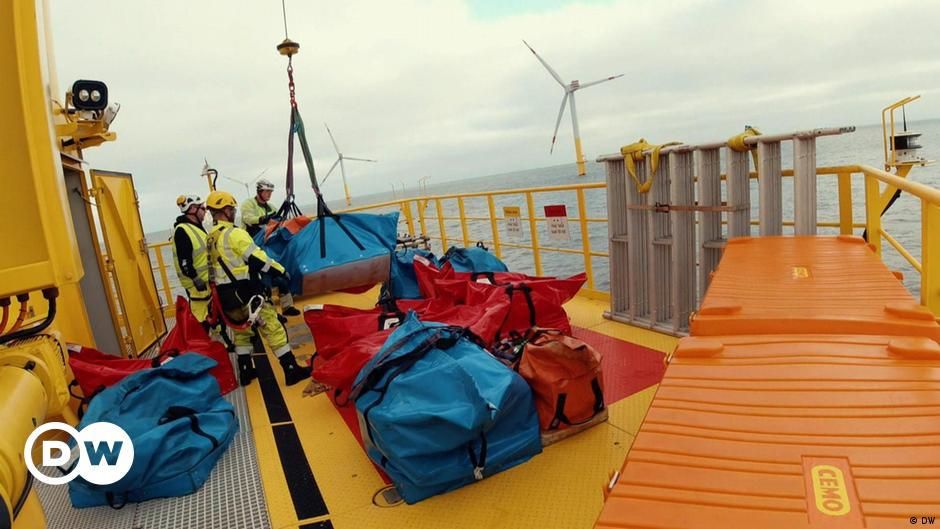 p.dw.com
Reposted with permission from DW.

Climate change activists dressed as world leaders pose for a photograph during a demonstration in Glasgow on Nov. 9, 2021, during the COP26 UN Climate Change Conference. ANDY BUCHANAN / AFP via Getty Images
The largest delegation at COP26 represents the fossil fuel industry that profits from the climate crisis, according to an analysis from Global Witness.
More than 500 lobbyists from over 100 fossil fuel companies are in Glasgow. There are more fossil fuel lobbyists at COP26 than there are delegates from Puerto Rico, Myanmar, Haiti, the Philippines, Mozambique, the Bahamas, Bangladesh and Pakistan — combined — and more than double the official Indigenous constituency.
Meanwhile civil society groups have been largely excluded from the talks. Activists also sharply criticized a leaked decision text draft for failing to mention fossil fuels or the need to stop burning them.

As reported by The Washington Post:
The United States sent 165 delegates, including former president Barack Obama, who was attending events on Monday. The United Kingdom sent 230.
Murray Worthy, the gas campaign leader at Global Witness, said the "presence of hundreds of those being paid to push the toxic interests of polluting fossil fuel companies will only increase the skepticism of climate activists who see these talks as more evidence of global leaders' dithering and delaying."
The group said its analysis found that some of the delegates with links to fossil fuel interests were parts of official country designations from Canada, Russia and Brazil. The researchers said that over 100 fossil fuel companies were represented at COP26, including Royal Dutch Shell, Gazprom and BP, as well as 30 trade associations and membership organizations.
For a deeper dive:
Fossil fuel delegation: The Washington Post, BBC, CNN, Democracy Now, Earther; Civil society exclusion: The Guardian; Draft text: The Hill
For more climate change and clean energy news, you can follow Climate Nexus on Twitter and Facebook, sign up for daily Hot News, and visit their news site, Nexus Media News.
Climate activists gather for the Global Day of Action for Climate Justice march on Nov. 6, 2021 in Glasgow, Scotland. Christopher Furlong / Getty Images
By Jake Johnson
A new COP26 draft decision text unveiled Wednesday was roundly panned by climate campaigners as badly inadequate to the task of slashing global greenhouse gas emissions, which are pushing the planet toward a catastrophic 2.4°C of warming by the end of the century.
"This draft deal is not a plan to solve the climate crisis, it's an agreement that we'll all cross our fingers and hope for the best," Jennifer Morgan, executive director of Greenpeace International, said in response to the fresh document, the details of which world leaders are set to hash out in the final days of the pivotal summit in Glasgow, Scotland.

Far from a concrete and ambitious plan to transition away from fossil fuel use in line with increasingly dire scientific projections, Morgan argued that the new draft text amounts to a "polite request that countries maybe, possibly, do more next year."
"Well that's not good enough, and the negotiators shouldn't even think about leaving this city until they've agreed to a deal that meets the moment. Because most assuredly, this one does not," said Morgan. "The text needs to be much stronger on finance and adaptation and needs to include real numbers in the hundreds of billions, with a delivery plan for richer countries to support less-developed nations."
"And we need to see a deal that commits countries to coming back every year with new and better plans until together they get us over the bar and we can stay below 1.5°C of warming," she continued. "And while the text calls for an accelerated phase-out of coal and fossil fuel subsidies, wreckers like the Saudi and Australian governments will be working to gut that part before this conference closes. Ministers now have three days to turn this around and get the job done."
The draft text calls on countries to toughen their pledges to cut carbon pollution, urging them to "revisit and strengthen the 2030 targets in their nationally determined contributions, as necessary to align with the Paris Agreement temperature goal by the end of 2022."
But as it stands, the seven-page document is light on specifics and binding commitments, pressing countries to "accelerate the phasing-out of coal and subsidies for fossil fuels" without offering a timeline and vaguely nodding toward "the urgency of making finance flows consistent with a pathway towards low greenhouse gas emissions."
Cansim Leylim of 350.org pointed out that "this the first time fossil fuels are named in 25 years of UN climate negotiations, and that is a huge testament to the people power and grassroots actions that have pushed continuously for the end of fossil fuels."
"But ending just coal is not enough," Leylim said. "All fossil fuels need to be phased out. By focusing only on coal, we risk creating a dynamic in which poor countries with coal infrastructure are punished while rich countries with more fossil gas in their energy mix are rewarded. Fossil fuels need to go all together."
As Reuters reported, the draft "asks countries to submit improved pledges next year, but does not confirm if this will become an annual requirement — potentially leaving a decision on future reviews to Egypt, which will host the next U.N. climate conference."
"The draft's call to halt subsidies for fossil fuels is also likely to face pushback from big producers," Reuters added. Fossil fuel lobbyists have a larger presence at COP26 than any single country, according to an analysis released earlier this week by the humanitarian group Global Witness.
The COP26 draft was released just hours after new research from climate policy experts warned that even if countries meet their current pledges — including those made thus far in Glasgow — "global greenhouse gas emissions in 2030 will still be around twice as high as necessary for the 1.5°C limit."
"With 2030 pledges alone — without longer-term targets — global temperature increase will be at 2.4°C in 2100," the experts behind the Climate Action Tracker (CAT) found. "The projected warming from current policies (not proposals) — what countries are actually doing — is even higher, at 2.7°C with only a 0.2°C improvement over the last year and nearly one degree above the net-zero announcements governments have made."
Pointing to the new CAT study, Morgan of Greenpeace International noted that the central task of COP26 was to craft climate policies to limit warming to 1.5°C by the end of the century, the more ambitious goal of the Paris agreement.
If the new COP26 draft text "is the best [world leaders] can come up with," said Morgan, "then it's no wonder kids today are furious at them."
Reposted with permission from Common Dreams.
Secretary of State Antony Blinken speaks at an Oceans Plastics Event at United Nations Environment Program in Nairobi, Kenya, on Nov. 18, 2021. ANDREW HARNIK / POOL / AFP via Getty Images
By Jessica Corbett
In stark contrast to the U.S. position under former President Donald Trump, the Biden administration on Thursday signaled support for developing a global treaty to tackle marine plastic pollution, winning swift applause from environmental campaigners.
U.S. Secretary of State Antony Blinken made the announcement while visiting the United Nations Environment Program (UNEP) in Nairobi, Kenya, on the heels of the COP26 climate summit in Glasgow, Scotland earlier this month.
"It is encouraging to see the U.S. throwing its support behind a global plastic treaty," said Greenpeace USA oceans campaign director John Hocevar. "Plastic pollution is one of the most pressing environmental challenges of our time, with the impacts growing more serious every day. Plastic is a global problem, and requires action and coordination at a global scale. As a major producer and exporter of plastic, the U.S. has a responsibility to take a leadership role."
Hocevar also said that "our focus must be broader than keeping plastic waste out of the ocean. We have put so much plastic into the environment that it is in the food we eat, the water we drink, and the air we breathe. Plastic is fueling the climate crisis and harming our health. The damage caused by plastic production and disposal is a major environmental justice issue, with communities of color often suffering the worst impacts."
"Voluntary measures are not going to be sufficient," he added. "We need to see real leadership, and that means initiatives at all geographic scales that will swiftly move us away from our reliance on plastic and facilitate a transition to package-free options and reuse. Plastic is a problem that must be addressed at the source. Until we stop making so much plastic, the damage to our oceans, our climate, and our health will only get worse."
We applaud this commitment to a global treaty on fighting plastic pollution from the US. A coordinated and ambitious approach from governments, businesses and civil society that accelerates us toward a circular economy for plastics is exactly what we need.https://twitter.com/SecBlinken/status/1461329066397741056\u00a0\u2026

— WWF-US Action Team (@WWF-US Action Team) 1637255962
During his remarks Thursday, Blinken also highlighted the importance of global cooperation on the problem.

"Today, we are... stepping up our efforts to tackle another pollutant that threatens our planet, plastic, by announcing the United States support for multilateral negotiations on a global agreement to combat ocean plastic pollution," he said. "By launching these negotiations at the UN Environmental Assembly in February 2022, our goal is to create a tool that we can use to protect our oceans and all of the life that they sustain from growing global harms of plastic pollution."
"It's crucial that the agreement call on countries to develop and enforce strong national action plans to address this problem at its source," Blinken continued. "Many countries, climate and ocean advocates, private companies, have supported this effort for some time. We're grateful for the serious work that they've already put into this effort and look forward to working with them. The private sector in particular will need to do more to cut plastic pollution and invest in innovation."
The U.S. diplomat acknowledged that millions of tons are dumped into the ocean each year, and "can take anywhere from decades to millions of years to break down." He also noted the serious impacts on sea creatures and humanity, explaining that "microplastics can tear apart animals' organs, clog their intestines, and give them the illusion they're full, causing them to starve to death. And because plastics absorb toxins, when we eat seafood, we're not only consuming microplastics, but toxins as well."
"We face a monumental challenge of protecting our oceans, but if we're ambitious in both our global and our local efforts, if we can combine the efforts of government and industry with those of communities and individuals, if we empower the innovative approaches that we've seen," Blinken added, "I'm convinced we can overcome this challenge... We can meet it together."

Erin Simon, head of plastic waste and business at World Wildlife Fund (WWF), said Thursday that "as the plastic pollution crisis continues to suffocate our planet, there's never been a more important time to show U.S. government support for a UN treaty on plastic pollution. Secretary Blinken's commitment sends a strong signal to global leaders that this is an urgent problem that can only be solved when everyone comes to the table."
"If we want to solve this crisis, we can't wait. A coordinated and ambitious approach from governments, businesses, and civil society that accelerates us toward a circular economy for plastics is exactly what we need, and what a global treaty at UNEA-5 can deliver," added Simon, referencing the assembly session that begins early next year.
Although Trump signed some bipartisan legislation to address ocean plastic pollution, Agence France-Presse noted Thursday that the former administration wasn't supportive of other efforts:
[E]nvironmentalists say that the previous administration stymied international efforts by opposing a treaty and blaming the problem squarely on China—a major source of plastic processing but of material often coming from the West.
In 2019, the United States did not join around 180 governments which agreed in Geneva to create a legally binding framework to regulate plastic waste.
The United States did not vote as it is not party to the Basel Convention, a UN treaty reached in 1989 that regulates the movement of hazardous waste.
Before President Joe Biden took office in January, a coalition of over 550 groups encouraged him to become the #PlasticFreePresident and take on the crisis through executive actions that would help "protect vulnerable frontline communities and marine life while addressing a key driver of climate change."
As Common Dreams reported last month, a recent UNEP report emphasized the need for "a drastic reduction in unnecessary, avoidable, and problematic plastic," warning that such pollution in waterways could triple by 2040.
UNEP's executive director, Inger Andersen, introduced Blinken on Thursday and welcomed his announcement. She told him that "your presence here today is hugely important. Your being here demonstrates that the United States wants to be part of multilateral solutions that will keep the environmental action up and running."
"Meaningful action on pollution will require us to journey beyond our comfort zones, engaging with numerous environmental agreements with business and finance, with cities, with civil society, with entrepreneurs, and with people everywhere," Andersen said. "As we seek to work together to address a triple-planetary crisis — the crisis of climate change, the crisis of biodiversity and nature loss, and the crisis of pollution and waste — we have a real opportunity to push full speed ahead towards environmental multilateralism that makes an impact, a positive impact, on people's lives."
Reposted with permission from Common Dreams.
From Your Site Articles
Related Articles Around the Web
A mural painted near the COP26 meeting in Glasgow. Jeff J Mitchell / Getty Images
The conference comes on the heels of one global emergency and looks to lessen another. It was already delayed by one year because of the coronavirus pandemic and comes as nations and economies look to recover from the damage done by the new disease. Its outcome could go a long way towards determining if that recovery is in line with protecting ecosystems and communities from the worst impacts of the climate crisis.
"This is not just one more international meeting where a bunch of heads of state get together and, 'Blah, blah, blah,' as Greta Thungerg memorably put it not long ago," Covering Climate Now (CCNow) executive director Mark Hertsgaard said in a press conference. Instead, there will be "history making decisions and negotiations that happen there."
So what exactly are the decisions to look out for in the next two weeks before the conference concludes November 12?
Keeping 1.5 Alive
The theme of COP26 is to "keep 1.5 alive," which means honoring the most ambitious Paris agreement goal of limiting global warming to 1.5 degrees Celsius above pre-industrial levels.
The Intergovernmental Panel on Climate Change (IPCC) warned in 2018 that there is a big difference between 1.5 and two degrees of warming. That 0.5 degrees could prevent approximately four inches of sea level rise, keep hundreds of millions of people from poverty by mid-century and be the difference between losing 70 to 90 percent of tropical coral reefs or a full 99 percent.
"By reference," Hertsgaard said, "we're now at 1.1 and look around, we can see that the extreme weather events that are already happening around the world are pretty hard to take, and a certain amount of that is already locked in going forward, so the test for humanity is can we keep it to 1.5, that's what these negotiations are about in Glasgow."
Whether or not warming is limited to 1.5 degrees depends on the nationally determined contributions (NDCs) that countries submit announcing their emission-reduction goals. However, the latest UN Emissions Gap report found that currently-announced NDCs put the world on track for 2.7 degrees Celsius of warming by 2100. The many pledges to reach net-zero emissions by 2050 would limit warming to 2.2 degrees Celsius by 2100, but the current 2030 targets do not set G20 countries on a path to net zero.
There is a major climate justice component to limiting warming to 1.5 degrees. G20 countries are responsible for 80 percent of greenhouse gas emissions, while many developing countries that have done less to contribute to the overall crisis are especially vulnerable to its effects.
In a press conference featuring members of the Allied for Climate Transformation by 2025 (ACT2025) consortium, a group calling for ambitious decisions at COP26, Caribbean Community Climate Change Centre assistant executive director Mark Bynoe said his region was already experiencing devastating climate impacts.
"It is imperative that particularly the big emitters and those who are continuing to fuel their economy, no pun intended, with non-renewable energy sources... begin to move more aggressively towards cutting emissions," he said. "Otherwise, if we continue to put profit before people, and politics before action, we all will suffer one way or another."
ACT2025 is calling for more ambitious targets especially from major emitters whose 2030 NDCs are either less ambitious or no more ambitious than their previous goals.
These nations, World Resources Institute (WRI) vice president for climate and economics Helen Mountford said in another press call, "really should come back more urgently as soon as possible."
Climate Finance
Another major climate justice question that will be discussed at COP26 is the question of climate finance.
WRI President and CEO Ani Dasgupta said that one major qualification for a successful conference would be, "Will developed countries bring approaches to appropriate levels of finance to support developing countries?"
In particular, developed countries had promised $100 billion a year in climate finance to help developing countries both reduce emissions and adapt to the climate crisis by 2020. Dasgupta said fulfilling this goal was important both materially and as a signal of trust and solidarity between nations. However, the most recent finance plan released by the UK ahead of the climate talks it is hosting said that the money would not likely be delivered until 2023, as BBC News reported.
This doesn't mean the timeline can't be moved up during negotiations.
"It can be adjusted and it must if we need to," Transforma executive director Maria Laura Rojas Vallejo said in the ACT2025 press call.
However, she also said the discussion of climate finance needed to move forward.
"The conversation on finance really needs to start to shift from just the provision of those $100 billion to actually what needs to be done so that all financial flows are consistent with the long term goals," she said.
Specifically, article 2.1C of the Paris agreement says that financial flows between nations need to be in keeping with reducing emissions sufficiently and helping poorer countries adapt, something that will really cost trillions of dollars annually, as Nature pointed out.
Rules
The COP26 negotiations will also determine the rules that will govern the further implementation of the Paris agreement.
"Progress has been made through the last six years, but there's still some work to be done," Manilla Observatory executive director Tony La Viña said during the ACT2025 call.
These rules include:
Designing a mechanism to support emissions reductions and sustainable development between countries.
Developing a transparency framework for tracking progress.
Setting a timeline for submitting NDCs going forward.
Finalizing the parameters for the global stocktake to assess overall progress towards meeting the goals of the Paris agreement.
"I'm semi-optimistic about the rules because this is the kind of thing that parties and negotiators are familiar with," La Viña said.
Is There Hope?
Understanding what is at stake, is there hope for a COP26 that really will keep 1.5 alive while delivering climate justice to vulnerable countries that have done the least to contribute to the problem?
The G20 summit this weekend, which led into the talks, delivered mixed results. The nations acknowledged the importance of reducing emissions this decade and reaching net zero around 2050 and promised for the first time to stop international financing of unabated coal plants abroad. However, climate activists said the nations' statement was light on concrete commitments, and they set no date for phasing out domestic coal or fossil fuel subsidies, as Reuters reported.
"For the first time, G20 leaders collectively recognized the importance of reaching net-zero emissions by or around mid-century," Mountford said in a statement emailed to EcoWatch. "It is impressive that 90% of G20 countries have now indicated some intention to reach net-zero, which would have been unfathomable just a few years ago. To keep the 1.5°C goal within reach, countries need to set 2030 climate targets that chart a realistic pathway to deliver these net-zero commitments. Currently, a number of G20 countries are not on a credible trajectory to reach their net-zero goals, including Australia, Russia, China, Saudi Arabia, Brazil and Turkey."
Overall, Hertsgaard said the history of the Paris agreement itself offered hope for these next crucial negotiations and proved that COPs can make a difference. That agreement, he said, is the reason why everyone is talking about 1.5 degrees in the first place.
"That was because of a big push from the Global South countries and especially the civil society groups and the governments of the most vulnerable countries around the world to climate change," he said. "They forced 1.5 into that Paris agreement."
While welcoming a pledge by more than 100 countries to make "transformative change," conservationists say governments must turn "words into reality."
Animals
Red pandas are listed as endangered on the International Union for Conservation of Nature's Red List. Mathias Appel / Flickr
By Jessica Corbett
More than 100 countries on Wednesday concluded a round of negotiations on global efforts to restore and protect the variety of life on Earth by pledging "urgent and integrated action" to achieve "transformative change, across all sectors of the economy and all parts of society."
While conservation advocacy groups worldwide welcomed the "Kunming Declaration" on biodiversity, they also made clear that its 17 specific commitments must be met with immediate, bold, and concrete steps to fully address the existential crisis the natural world now faces from human activity.
The pledge came out of a United Nations conference in Kunming, China that was attended in person and remotely—due to the ongoing Covid-19 pandemic, which has underscored the need to reform humanity's relationship with nature—by parties to the Convention on Biological Diversity (CBD), an international treaty ratified by nearly all U.N. member nations, but not the United States.
The new declaration recognizes that "putting biodiversity on a path to recovery is a defining challenge of this decade" and the "strong political momentum" required to develop, adopt, and implement an ambitious post-2020 global biodiversity framework, which governments are set to negotiate further in January 2022 then approve at a May meeting in China.
An Lambrechts, a senior campaign strategist at Greenpeace International, was critical of the pledge, noting the unprecedented nature of the current crisis and warning that "vague commitments that lack accountability are hardly a step forward" from 2010 biodiversity targets that the international community failed to meet.
"The Kunming Declaration could have provided a major boost to the slow-moving U.N. biodiversity negotiations. It offers a preview of what's to come in 2022 and makes modest attempts in some areas, but doesn't show enough progress on most of the contentious issues," Lambrechts said. "Ambition urgently needs to ramp up from here before the spring 2022 session."
The campaigner highlighted the "critical" importance of implementation strategies for goals such as 30x30 — or protecting at least 30% of land and marine areas by 2030—and emphasized that "targets must recognize the rights of Indigenous Peoples and local communities, and their key role in the preservation of nature and biodiversity."
Adoption of Kunming Declaration at at the High-Level Segment of the 1st part of @UNBiodiversity #COP15 builds hope… https://t.co/kbmyqlyN6V

— UN News (@UN News) 1634145000.0
Lin Li, director of global policy and advocacy at World Wide Fund for Nature (WWF) said the declaration "is a show of political will and adds much-needed momentum by clearly signaling the direction of travel to address biodiversity loss," but "its impacts will lie in how it is put into action" and "it is still critical for governments to turn these words into reality.
"In Kunming next May, this declaration must be turned into an action plan for nature which not only protects land, freshwater and seas, but also fundamentally addresses our unsustainable agricultural system, embraces nature-based solutions, ensures adequate funding and is robustly implemented," the WWF leader said.
"The world is waking up to the fact that the nature crisis is as serious as the climate crisis, but unfortunately this is not happening fast enough," she added. "Biodiversity loss is threatening human health and livelihoods, and increasing the risk of the next pandemic, yet leaders' pledges are yet to be translated into ambition in the negotiation room. Now is the time to step up."
Elizabeth Maruma Mrema, executive secretary of the CBD, struck an optimistic tone in a statement Wednesday, saying that "the adoption of the Kunming Declaration is a clear indication of the worldwide support for the level of ambition that needs to be reflected in the post-2020 global biodiversity framework to be finalized next spring in Kunming."
Mrema also recognized Chinese President Xi Jinping's announcement Tuesday that his nation is committing about $230 million U.S. dollars to establish the Kunming Biodiversity Fund, and said she looks forward to more financial and technical commitments in support of the framework.
Li Shuo, global policy adviser at Greenpeace East Asia, said the Kunming Declaration "gives us a hint on China's leadership style" and that the country's new "commitment to fund biodiversity protection at a larger scale could be the impetus others need to direct finance towards protecting biodiversity."
"But much remains to be seen on whether Beijing can spearhead a delicate multilateral process," Li added. "The contrast between China's ambitious domestic agenda and its modest diplomatic approach is striking. It's time to bridge that gap."
Reposted with permission from Common Dreams.
The youth-led Mock COP26 virtual conference concluded Tuesday with a treaty they hope world leaders will sign ahead of the official COP26 in November 2021.