This website uses cookies to ensure you get the best experience while browsing it. By clicking 'Got It' you're accepting these terms.
Environmental activists in California are fighting plans to store 3.6 million pounds of highly radioactive nuclear waste on a popular beach in San Diego County.
Hawaii Renewable Energy Alliance
The latest issue of the U.S. Energy Information's "Electric Power Monthly" (with data through April 30) reveals that—for the first time since the beginning of the nuclear era—renewable energy sources (i.e., biomass, geothermal, hydropower, solar—inc. small-scale PV, wind) are now providing a greater share of the nation's electrical generation than nuclear power.
EcoWatch Daily Newsletter
www.facebook.com
On May 11, in Southern California, paddleboarders got a frightening message from the sheriffs department via helicopter:
"This is the Orange County Sheriffs Department, be advised, the State Park is asking us to make an announcement to let you know you are paddleboarding next to approximately fifteen Great White sharks. They're advising that you exit the water in a calm manner. The sharks are as close as the surf line."
Sarah Wasko / Media Matters for America
By Lisa Hymas
Energy Sec. Rick Perry has ordered his department to produce a study on whether the ongoing shift toward renewable energy is affecting the reliability of the electrical grid. A number of experts, clean-energy advocates and politicians on both sides of the aisle believe the study is intended to be biased in favor of the coal and nuclear industries, which have been struggling in recent years.
A rising tsunami of U.S. nuke shut-downs may soon include California's infamous Diablo Canyon double reactors. But it depends on citizen action, including a statewide petition.
Five U.S. reactor closures have been announced within the past month. A green regulatory decision on California's environmental standards could push the number to seven.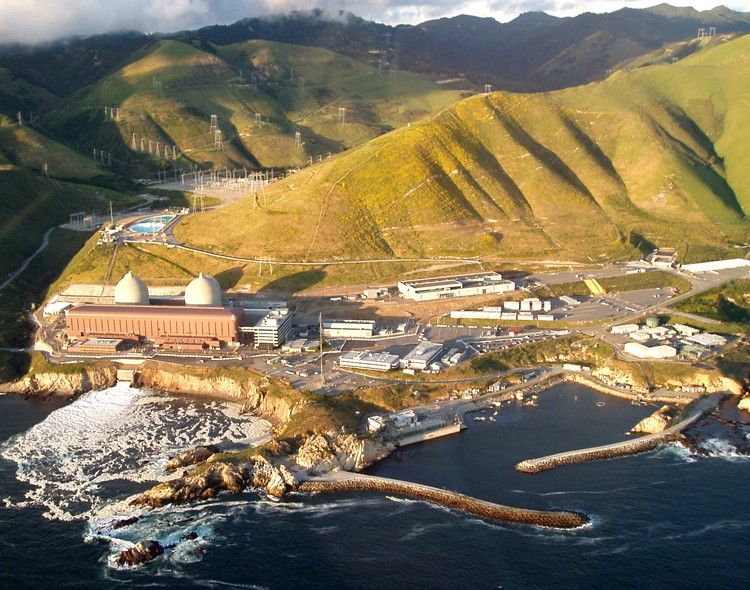 The focus is now on a critical June 28 California State Lands Commission meeting. Set for Sacramento, the hearing could help make the Golden State totally nuke free, ending the catastrophic radioactive and global warming impacts caused by these failing plants. A public simulcast of the Sacramento meeting is expected to gather a large crowd at the Morro Bay Community Center near the reactor site. The meeting starts at 10 a.m., but environmental groups will rally outside the community center starting at 9 a.m.
The three State Lands Commissioners will decide whether to require a legally-mandated Environmental Impact Report under the California Environmental Quality Act (CEQA). If ordered, a public scoping process will begin, allowing interested groups and individuals to weigh in on the environmental impacts of operation of two nuclear reactors on California's fragile coastline.
In 1969 and 1970 PG&E got state leases for tidewater acreage for Diablo's cooling system. These leases are set to expire in 2018 and 2019. If the State Lands Commission does not renew them, both reactors will be forced to shut down.
Signed in 1970 by then-Gov. Ronald Reagan, CEQA requires more extensive Environmental Impact Reports on such leases. Included among the issues to be evaluated are water quality, potential damage to human and other life forms, chemical and radiation releases, and impacts on threatened and endangered species. The commission will not decide whether Diablo will continue to operate, only whether it will now be required to meet CEQA standards.
Pro-nukers say PG&E is at the brink of shutting Diablo's reactors. They cannot economically compete with renewables or gas and are sustained by an intricate network of subsidies, liability protection and tax breaks. Many believe the cost of new environmental studies and of meeting updated standards would be a death blow. More protestors have been arrested at Diablo than any other American nuke, and the public pressure to finally shut it is intense.
One of the commissioners is Gavin Newsom, California's Lieutenant Governor, 2018's leading gubernatorial candidate. Newsom said he sees no long-term future for Diablo.
Another commissioner, state controller Betty Yee, is widely thought to favor the requirement.
State finance director Michael Cohen is the third commissioner. He generally votes as instructed by Gov. Jerry Brown. Brown opposed Diablo early in his career, but has recently waffled.
Among other things, Diablo dumps daily some 2.5 billion gallons of super-heated water into the ocean, killing vast quantities of marine life and worsening the global climate crisis. The project's chemical runoff infamously killed millions of abalone years before it operated.
Diablo may soon face regulatory challenges from other state and federal agencies that could, among other things, require cooling towers, at a cost of up to $14 billion. PG&E would then face a fierce public fight over who would pay for them.
Diablo is surrounded by a dozen earthquake faults. It is half the distance from the San Andreas as was Fukushima from the shock that destroyed it. The Nuclear Regulatory Commission's former resident inspector Dr. Michael Peck has warned Diablo might not survive a similar quake. Such a disaster would irradiate the Central Valley, which supplies much of the U.S. with its fruits, nuts and vegetables. It would send radioactive clouds into Los Angeles within about five hours, and across virtually the entire continental U.S.
Closing Diablo would make California entirely nuke-free. Grassroots activists, with help from U.S. Sen. Barbara Boxer and Friends of the Earth, recently shut two big reactors at San Onofre, between Los Angeles and San Diego. They also closed plants at Rancho Seco (near Sacramento) and Humboldt Bay, and stopped proposed projects at Bodega and Bakersfield.
Along with most nukes around the world, the only other remaining west coast reactor, WPPS2 on Washington's Hanford military reservation, is also losing massive amounts of money.
Because they can't evenly compete with renewable energy or gas, a tsunami of shut-downs has swept away a dozen U.S. reactors since October, 2012. Dozens more teeter at the brink, including two at Indian Point, just north of Manhattan, and Ohio's rapidly crumbling Davis-Besse reactor near Toledo.
In Japan, more than 40 reactors remain shut despite intense government pressure to reopen them in the wake of the Fukushima catastrophe. Germany's energiewende conversion to 100 percent renewables, which aims to shut all its reactors by 2022, is ahead of schedule and under budget. Much of the rest of Europe, including France, is now moving that way.
Should California follow suit at Diablo, its conversion to a wholly green-powered economy would accelerate, likely leading Los Angeles to become the world's first Solartopian megalopolis.
Ironically, with citizen action, a big push in that direction could now come from a state commission's decision to enforce environmental protections signed into law by California's most pro-nuke governor.
Harvey Wasserman's SOLARTOPIA! OUR GREEN-POWERED EARTH is atwww.solartopia.org, along with his upcoming AMERICA AT THE BRINK OF REBIRTH: THE ORGANIC SPIRAL OF U.S. HISTORY. He has co-written six books on election protection with Bob Fitrakis (www.freepress.org), and was arrested at Diablo Canyon in 1984.
YOU MIGHT ALSO LIKE
Nation's Largest Residential Solar Storage Project to Launch This Summer
NASA: Porter Ranch Gas Leak Was So Big It Could Be Seen From Space
Exxon Sues Massachusetts Attorney General to Block Climate Fraud Investigation
Toxic Chemicals Found in Residents Living Near Oil and Gas Operations in Pavillion, Wyoming
The two deadly, dangerous nuke reactors at Diablo Canyon may be on the brink of shut-down.
Citizen action is desperately needed on upcoming state regulatory decisions that could flip Diablo's off switch, but would a Bernie Sanders victory in the California primary speed the process?
A dozen earthquake faults surround this huge double reactor complex, which sits 9 miles west of San Luis Obispo, half-way down the coast from San Francisco to Los Angeles. A disaster there would spew radiation into the Central Valley, where much of the nation's winter produce is grown. Los Angeles would have just hours to evacuate in the wake of a Fukushima-type catastrophe.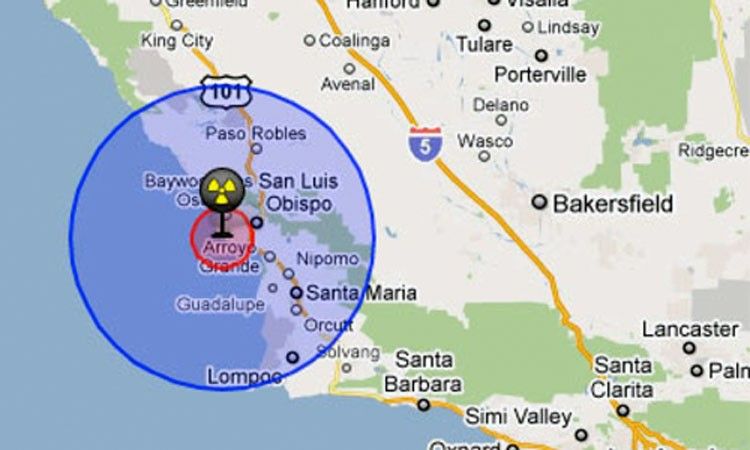 But these 30-year-old nukes cannot be guaranteed to safely withstand a likely seismic shock according to the Nuclear Regulatory Commission's (NRC) own Dr. Michael Peck. Peck served five years as the NRC's resident safety inspector at Diablo. He was transferred after he filed reports warning that required studies on Diablo's ability to withstand seismic shocks had not been completed.
Diablo's operating license should now be invalid. But the feds are letting it run anyway.
Would a President Sanders step in and force the reactors to shut until those studies were done? Would properly done studies then show that Diablo cannot, in fact, meet safe seismic standards and must be permanently closed?
On June 28, the California Lands Commission will meet in Sacramento to decide on a critical lease extension. The three-member commission includes Gavin Newsom, the likely Democratic front-runner in the 2018 race for the governor's seat being vacated by Jerry Brown.
The extension involves land leased by Pacific Gas & Electric for Diablo. Linda Seeley of the San Luis Obispo Mothers for Peace characterizes its deliberations like this:
It's whether or not a full California Environmental Quality Act (CEQA) review must be done, which would force an Environmental Impact Review. The CEQA review would be of the environmental impacts to the tidelands that are leased from the state. The environmental review would be of the intake and outfall water systems, diesel plant, harm to fish and endangered species (plants and animals), harm to air, possibly taking into account the health impacts of radiation releases, harm to indigenous lands and spaces, and other concerns that environmental groups and individuals might bring up in the scoping process.
It would require a preliminary EIR, time to review, and then a final EIR. All of this takes a lot of time. PG&E would have to mitigate for environmental harms, but for some of them there could be no mitigation. The whole process could take a long time, and the mitigations could cost PGE lots of dinero.
The California Coastal Commission and State Water Resources Board could also hang Diablo in regulatory requirements. Despite the hype that it "helps" with global warming, Diablo dumps more super-heated water into the ocean than any other California power plant. Should cooling towers be required, PG&E would have to get the California Public Utilities Commission (CPUC) to force rate payers to foot the bill, which could soar as high as $14 billion.
The CPUC recently approved a 15 cents/kwh tariff for solar-generated electricity, which, along with cheap gas has thrown Diablo's economics into chaos. In 2010 PG&E's negligence caused a natural gas explosion that killed eight people in San Bruno. It is under federal indictment for those deaths, and is being investigated for a cover-up. The CPUC fined PG&E $1.4 billion in the case.
None of that has deterred a desperate nuke power industry. Reactors are now at the brink in Massachusetts, New York, Nebraska, Ohio, Alabama and elsewhere. California "No Nukers" forced shut reactors at San Onofre, Rancho Seco and Humboldt, and stopped construction at Bodega and Bakersfield.
The industry is spending millions to keep our biggest state from going totally post-nuclear. Hugely funded pro-nukers have poured into San Luis Obispo to stage "grassroots" marches and rallies prior to the June 28 California State Lands Commission meeting. PG&E lawyers demand the CPUC be abolished for having fined the company, for supporting solar energy and possibly in anticipation of trying to force the public to pay for cooling towers.
Coming from Vermont, where grassroots action has shut the Yankee nuke, Candidate Sanders's official position is this:
Begin a moratorium on nuclear power plant license renewals in the United States. Sanders believes that solar, wind, geothermal power and energy efficiency are proven and more cost-effective than nuclear—even without tax incentives—and that the toxic waste byproducts of nuclear plants are not worth the risks of the technology's benefit. Especially in light of lessons learned from Japan's Fukushima meltdown, Sanders has also raised questions about why the federal government invests billions into federal subsidies for the nuclear industry. We can have an affordable carbon-free, nuclear-free energy system and we must work for a safe, healthy future for all Americans.
Since the Diablo license is soon up for renewal, and since its operations depend on federal subsidies (most importantly for liability insurance), a Sanders victory in Tuesday's California primary might mark a step toward shutting Diablo.
But far more important is that Sanders' supporters stick with the issue. To make a real difference, Sanders voters in California and elsewhere must escalate their activism after they cast their ballots.
The ultimate difference will be made by those who turn the tide June 28 at the California State Lands Commission, and at the Coastal Commission and CPUC hearings to come, and in the day-to-day organizing by which we shut these nukes.
In the weeks and months to come, it's the tangible activism beyond voting that must shut Diablo before it blows.
Harvey Wasserman was arrested at Diablo Canyon in 1984. His Solartopia! Our Green-Powered Earth is at Solartopia.org, along with The Strip & Flip Selection of 2016, written with Bob Fitrakis. His America at the Brink of Rebirth: The Organic Spiral of U.S. History is coming soon.
YOU MIGHT ALSO LIKE
Oil Train Derails in Columbia River Gorge, Rally Calls for Ban on 'Bomb Trains'
As California Goes, So Goes the Planet
Stephen Hawking: One Thing Threatens Us More Than Donald Trump … Climate Change
Student Abandons Economics Major at George Mason Over Koch 'Donations'
As worldwide headlines have proclaimed, California's Pacific Gas & Electric (PG&E) says it will shut its giant Diablo Canyon reactors near San Luis Obispo, and that the power they've been producing will be replaced by renewable energy.
PG&E has also earmarked some $350 million to "retain and retrain" Diablo's workforce, whose union has signed on to the deal, which was crafted in large part by major environmental groups.
On a global scale, in many important ways, this marks the highest profile step yet towards the death of U.S. nuclear power and a national transition to a Solartopian green-powered planet.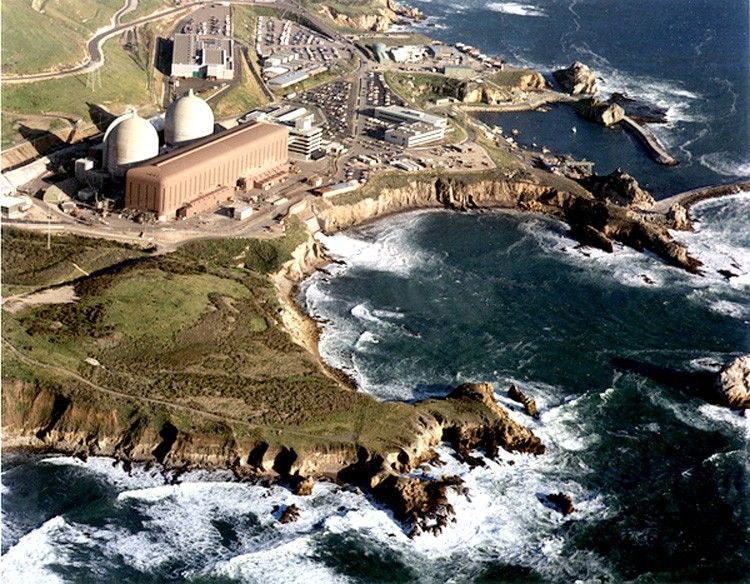 For Californians, as we shall see, there's an army of devils in the details, which cannot be ignored. But let's deal with the big picture first.
The three most important lines on nuke power's Diablo tombstone may be these:
1. A major U.S. utility has admitted that the energy from a nuke—one of the world's biggest—can be effectively replaced with renewables.
Over the past decade the nuke industry has spent more than $500,000,000 hyping an utterly failed "nuclear renaissance" partly on the premise that green power can't make up for the energy production lost by shutting reactors. One of the world's top nuclear utilities has now signed a major public document saying that this is not true.
2. A major union has approved an agreement that provides retraining for soon-to-be-displaced workers at a soon-to-be-shut nuke.
For years the International Brotherhood of Electrical Workers (IBEW) and other unions representing atomic workers have fought reactor shut-downs because of lost jobs. The IBEW's partnership in this agreement shows that with planning and funding, a smooth transition for displaced reactor workforces can be charted.
3. The agreement was crafted with leadership from two major national environmental organizations—Friends of the Earth (FOE) and the Natural Resources Defense Council (NRDC).
The corporate "nuclear renaissance" hype has conjured up a cadre of "environmentalists for nuclear power." Like clockwork the corporate media breathlessly reports from time to time that formerly green activists are now flocking like lemmings to the atomic sea.
Thus the Wall Street Journal recently published a major feature alleging a pro-nuke shift at the Sierra Club, which it then mutated into yet another re-run of the "greens for atoms" meme. The piece was sharply denounced by Sierra Club's executive director Michael Brune, who reaffirmed the club's staunch opposition to nuke power.
As environmental mainstays, FOE and NRDC's role in this Diablo agreement re-confirms the core stance of a green community whose "No Nukes" stance has deepened since Fukushima and with the rise of renewables. Greenpeace, the Abalone Alliance, Mothers for Peace, Alliance 4 Nuclear Responsibility, World Business Academy in Santa Barbara and many others hold more fiercely than ever to the anti-nuke/pro-renewables positions they've sustained for decades.
A tiny, top-down "greens for nukes" front group is currently shouting around California in support of Diablo. But this agreement renders the "atomic environmentalist" charade even more marginal.
Meanwhile corporate media outlets throughout U.S. have accepted this Diablo news as nuclear power's definitive death notice. The SFGate called it the "End of an Atomic Era." I saw it reported that way on a streaming news wire high above downtown Cleveland. What Linda Seeley, a multi-decade veteran of the San Luis Obispo Mothers for Peace, thought was a local radio interview went nationwide on NPR.
Closing Diablo will make our largest state nuke-free. The agreement embodies the sixth and seventh U.S. reactor shut-downs announced in the last month, the fifteenth and sixteenth since 2012. WPPSS2, the only other operating reactor on the west coast, is bleeding cash and may be among the next to go.
Safe energy activists can warmly embrace this announcement. More have been arrested at Diablo than any other U.S nuke. This would never have happened without citizen activism.
So all you tried and true "No Nukes" greenies … go out and have a party!
But ... then listen to the rest of the news, and get back to work.
• What PG&E has actually announced is something that's been expected for quite a while, which is that it won't pursue NRC re-licensing. The agreement thus predicts closures in 2024 and 2025, when Diablo's current licenses expire.
• But unlicensed operations continue at New York's Indian Point. Fail-proof legal safeguards are needed to make sure that doesn't happen at Diablo.
• The agreement comes just prior to a crucial June 28 hearing in front of the California State Lands Commission. PG&E wants the State Land Commission to renew leases issued in 1969 and 1970 that allow Diablo's cooling systems to pollute coastal territory. Just after that, then-Gov. Ronald Reagan signed the California Environmental Quality Act, imposing a wide range of requirements and reporting on state lands. Diablo can't meet those requirements, and PG&E doesn't want to do the studies.
At least two of the three commissioners have indicated they would expect PG&E to now comply with CEQA. But many fear this agreement might incline them to now let those requirements go unenforced until the alleged new shut-down date, rather than forcing the reactors to close in 2018 and 2019, when the leases expire. Grassroots activists are circulating petitions and exerting as much pressure as they can to make sure the commissioners hold the line.
• PG&E is now in what amounts to a federal murder trial, and may hope this agreement will soften the prosecution. Despite repeated warnings, in 2010 the company's badly maintained gas network blew up in San Bruno. It killed eight people through what amounts to criminal negligence. The usually docile California Public Utilities Commission has already fined the company $1.4 billion. PG&E executives may see this agreement as something of a federal plea bargain in an extremely serious prosecution.
• Worldwide studies show cancer and infant disease rates climb when reactors open, and decline when they shut. Such numbers have been confirmed at Diablo and at Rancho Seco in studies commissioned by the World Business Academy, which warns that the longer Diablo operates, the more the public health will suffer.
• Diablo is in clear violation of state and federal water quality laws. It daily sucks in 2.5 billion gallons of sea water which it returns far hotter (18-20 degrees Farenheit) than allowable. Regulatory hearings on the near horizon would tell whether PG&E will be forced to build cooling towers to spew the heat into the air instead of the water. Cooling tower cost estimates range from $2 billion to $14 billion. Should the towers be required, PG&E would face a wild melee over who'd pay for them. But faced with a shut-down date, regulators might just let Diablo continue in violation (as has been done at New Jersey's Oyster Creek).
• PG&E may be short hundreds of millions of dollars in funds necessary to decommission Diablo. Bitter disputes have already erupted over decommissioning San Onofre and other down U.S. reactors, including Vermont Yankee. Major technical problems, including serious leaks, have already emerged at Diablo and are certain to escalate in both confrontation and cost.
• PG&E and its fellow centralized utilities worldwide are terrified of home-owned roof-top solar panels, whose escalating spread could spell their doom. While hyping its entry into the solar world, PG&E will continue to assault net-metering and other essentials of the distributed generation revolution that threatens its core.
• The agreement includes no guarantee from Mother Nature that one of the dozen earthquake faults surrounding the plant won't go off before the reactors finally shut. Diablo is half the distance from the San Andreas that Fukushima was from the epicenter of the quake that destroyed it. The Nuclear Regulatory Commission's former resident inspector Dr. Michael Peck has warned PG&E has never proven Diablo could withstand such a shock.
• Tsunami expert Dr. Robert Sewell has also testified that a nearby undersea landslide could cause a wave capable of destroying Diablo, including its vulnerable intake pipes. His official report has been buried by the NRC for more than a decade.
There is more ...
But above all, no independent observer believes PG&E has signed this agreement out of love for the planet, its workers, the public well-being or the spirit of the law. It could mark a significant leap toward shutting Diablo Canyon, but it does not seal its fate. Indeed, unless accompanied with fierce activism, some fear it could offer PG&E political cover to prolong its operations.
Globally, this landmark treaty embodies a nuclear utility's admission that renewables can replace nukes, that union-endorsed provisions can ease the transition for workers at closing reactors and that a purported "green shift" to nuke power is mere industry hype.
None of which mitigates the reality Diablo Canyon could be melting as you read this. No matter what this agreement says, no matter when the anointed close-down date ... until those reactors at Diablo Canyon are dead, dismantled and somehow buried, we all live at the brink of a potential apocalypse.
Harvey Wasserman's SOLARTOPIA! OUR GREEN-POWERED EARTH is at www.solartopia.org, along with his upcoming AMERICA AT THE BRINK OF REBIRTH: THE ORGANIC SPIRAL OF US HISTORY. With Bob Fitrakis he has co-authored six books on election protection (www.freepress.org). He was arrested at Diablo Canyon in 1984.
YOU MIGHT ALSO LIKE
Diablo Canyon Nuclear Reactors to Be Replaced With 100% Renewable Energy
5 More U.S. Nukes to Close, Will Diablo Canyon Be Next?
Noam Chomsky: The Doomsday Clock Is Nearing Midnight
Nuclear Industry Worldwide Faces Escalating Battle to Keep Aging Reactors Running

The two reactors at Diablo Canyon are the last ones still operating in California. And the grassroots pressure to shut them down is escalating.
Together grassroots activists have shut three California reactors at San Onofre, between Los Angeles and San Diego and one each at Rancho Seco, near Sacramento and at Humboldt, perched on an earthquake zone in the north.
NRC Panel Rejects Challenges To Diablo Canyon Nuclear Plant http://t.co/JZSykPtWeR pic.twitter.com/7IM527pJLh

— Dan Yurman (@djysrv) August 12, 2015
Proposed construction at Bodega Bay and near Bakersfield has also been stopped.
But the two at the aptly named Diablo still run, much to the terror of the millions downwind.
On Aug. 5, the day before the 70th commemoration of the Hiroshima bombing, the Nuclear Regulatory Commission (NRC) staged a "scoping" hearing in San Luis Obispo. The official task was to vent the various environmental concerns the public might have about extending the two Diablo operating licenses. Pacific Gas & Electric (PG&E) has asked that they be allowed to operate them twenty years past their projected closing dates in 2024 and 2025.
The real game is more complex. Dr. Michael Peck, the NRC's resident safety inspector at Diablo for five critical years, has written a memo questioning whether the reactors could withstand a likely earthquake. A dozen new fault-lines have been discovered near the plant since construction began. One, the Shoreline, runs within 600 yards of the cores.
Peck's memo was buried for at least a year. When it surfaced, the NRC had Peck transferred to Chattanooga, Tennessee. Both the NRC and PG&E have dismissed Peck's findings, saying the plants are (as usual) "perfectly safe."
But the earthquake issue is now in the federal courts. So are questions about water usage. Diablo's once-through cooling system dumps billions of gallons of over-heated water into the ocean every day, killing countless quantities of aquatic life. Two key California boards do have the power to shut Diablo if they deny it further permission to violate state and federal water quality laws.
That issue is being fiercely contended on a state level. Decisions may come by the end of the year, at which point the battle will rise to a whole new level.
It's also become clear that the sinking costs of renewables and efficiency have made Diablo's energy extraneous. And that the jobs being created by the transition to green power will more than compensate for any lost at the nukes. Among other things, shut-down advocates are demanding that all key workers be retained at the reactors to make sure the decommissioning is done right.
Meanwhile, the August 5 hearing was graced by singer David Crosby, whose testimony made front page news in the San Luis Obispo Tribune.
Testimony from Bonnie Raitt, Jackson Browne and Graham Nash in opposition to the reactors was also read to the public.
Meanwhile John Geesman, lead attorney in the citizen interventions on water quality issues in California testified to the water quality issues that could and should shut the reactors down.
Overall more than a hundred citizens attended, with the overwhelming number demanding the plant be shut immediately.
On Aug. 6, a procession led by the Buddhist Reverend Sawada Shonin walked and cycled from downtown San Luis to the nuke site. That night the Mothers for Peace, the legendary long-time local anti-nuclear group, met to commemorate the Hiroshima bombing and re-commit to shutting Diablo.
Given the revolution now proceeding in renewable energy and the tsunami of issues facing these decrepit reactors and the great music that accompanies their work, the aroused citizenry demanding an end to Diablo's operation are ever more likely to win … sooner rather than later.
YOU MIGHT ALSO LIKE
21 Youths File Landmark Climate Lawsuit Against Federal Government
Japan Restarts First Nuclear Reactor Since Fukushima Disaster, Protests Erupt
Obama Wants to Spend a Trillion Dollars on New Generation of Nuclear Weapons

Ok. So we don't expect much from these mega-blockbuster disaster films.
But maybe just a hint about reality could spice things up. At least maybe a passing acknowledgement that the actual San Andreas could turn the Diablo Canyon nukes into a seething heap of radioactive rubble and permanently irradiate all of California?
Is that too much to ask, even of Hollywood?
Apparently so.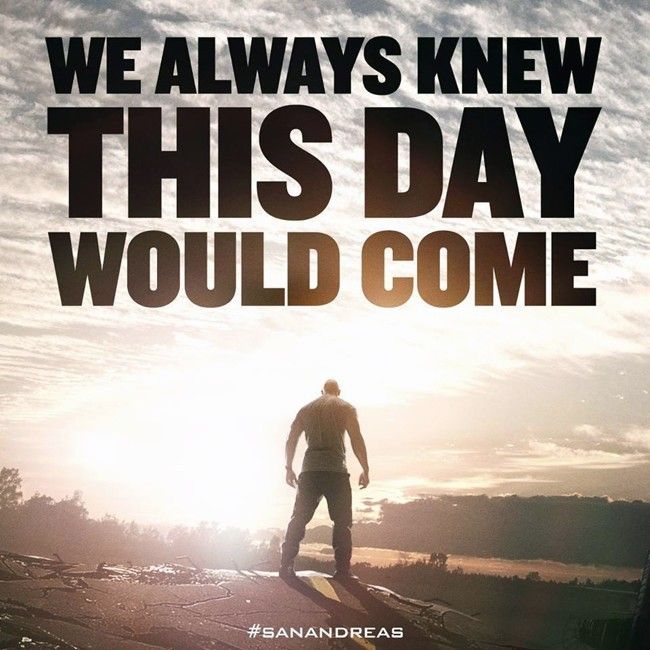 In a Hollywood high-budget Earth-coming-to-an-end flick like this one, there will always be a lame love story, totally improbable close calls where death is narrowly escaped again and again, and lead characters—male and female alike—with zero body fat who emerge onto the screen fresh from four hours of pumping iron.
San Andreas more than delivers on all of the above. The male lead (Dwayne "The Rock" Johnson) might be mistaken in some circles for basketball superstar LeBron James, who is six feet eight, 250 pounds—but who leaps like a gazelle and ball handles like a ballerina.
I knew this guy wasn't LeBron because LeBron and the Cavaliers were losing game one of the NBA finals to the Warriors elsewhere in the Bay Area exactly as we watched this.
The Warriors also emerged from that game with an improbable (overtime) victory.
And I hope you appreciate that I missed that memorable contest and suffered through the excruciating, sleep-inducing, occasional laugh-out-loud plot twists of this mega-melodrama to confirm just one thing:
Yes! In fact they did make a super-high-budget disaster movie about the eruption of the San Andreas fault without once mentioning the nuclear power plant that would define it all for generations to come.
In the film two seismologists discover how to predict earthquakes just in time to warn the world that San Francisco is about to shudder and fall.
The destruction of the city is actually a sight to behold. And an awesome tsunami does make an appearance.
Three words do not: Fukushima; Diablo Canyon.
Should we reasonably expect such a real-world accommodation in such a frivolous entertainment?
Here's what we know:
The San Andreas is 45 miles from the two 1,100-megawatt-plus reactors at Diablo Canyon. That's just half the distance Fukushima was from the quake that wrecked at least Unit 1 and sent in that tsunami to finish off Units 2, 3 and 4.
In all likelihood a 9-plus shaking from the San Andreas could reduce the two reactors at Diablo to radioactive rubble. As at Fukushima, we'd expect hydrogen explosions, maybe some fission, the loss of the cores, the cracking of the spent fuel pools, fires, mayhem, apocalyptic emissions.
Things would be made far worse, of course, because we now know at least a dozen fault lines surround those reactors, and they were not made to withstand them. One, the Shoreline, passes within 700 yards of the two cores. The NRC's own resident inspector, Dr. Michael Peck, has warned that Diablo simply cannot reliably survive those faults going off … and should be shut.
We also know that all those fault lines are interconnected. There's a hint of that as our scientific expert (Paul Giamatti) shows us how a previously unknown fault line in Nevada could touch off the Big One in California.
In fact, there's simply no way that a shock and tsunami anywhere near as big as depicted in this 3-D IMAX monster would not result in the state being saturated with massive radiation releases from those melted, exploded, rubble-ized reactors. Diablo's radioactive cloud would quickly  blanket North America, destroying our food sources and our economy and ultimately killing millions.
None of this, of course, makes it into the film.
The reason is simple: imagine yourself a Hollywood screenwriter depicting extreme bravery followed by happy endings while everyone both on the screen and in the city where it's being shown are massively dosed by a radioactive cloud that will continue to spew for the next, say, thousand years.
Try to envision the dramatic possibilities of watching the vast majority of the nation's fruit, vegetable and nut supplies being hopelessly contaminated, and the land on which they're being grown rendered useless for millennia to come.
Then let's think about the romantic twists of radiation sickness setting in and millions of chiseled Hollywood actors realizing that their lives and those of their progeny have been forever ruined.
Let's throw in a few humorous moments here and there to lighten things up. Plus some flappings of the American flag and a stage right hymn to the exceptional ability of we Americans to "start all over again."
Then, when we've written such a screenplay, let's go get it funded.
So the rumor that San Andreas makes no mention of Diablo Canyon is confirmed. The spent fuel pools at San Onofre, Rancho Seco and Humboldt do not appear. Nor are we reminded that a tsunami far smaller than what the filmmakers roll through the San Francisco Bay would utterly wreck not only Diablo but all the fracking, oil and other extraction rigs along the coast and inland throughout the Golden State, taking the term "pollution" to a whole new level.
At great personal cost, I've confirmed all that. If you like seeing apocalyptic urban destruction and a giant tsunami wave, take in this film. You might want to bring something to read during the dramatic interludes.
But don't count on even a shred of radioactive reality.
And join me to watch Game 2. Unless the Big One does come.
In which case, I guarantee, despite what you won't see in San Andreas … it will be "Game Over."
Harvey Wasserman wrote SOLARTOPIA! OUR GREEN-POWERED EARTH and edits nukefree.org.
YOU MIGHT ALSO LIKE
Nuclear Giants Take a Huge Hit
Why We Need to End Mountaintop Removal Now
New revelations about earthquake dangers have shaken the future of California's Diablo Canyon nukes.
In a rare move, Washington DC's Federal U.S. Court of Appeals will hear a landmark challenge to their continued operation.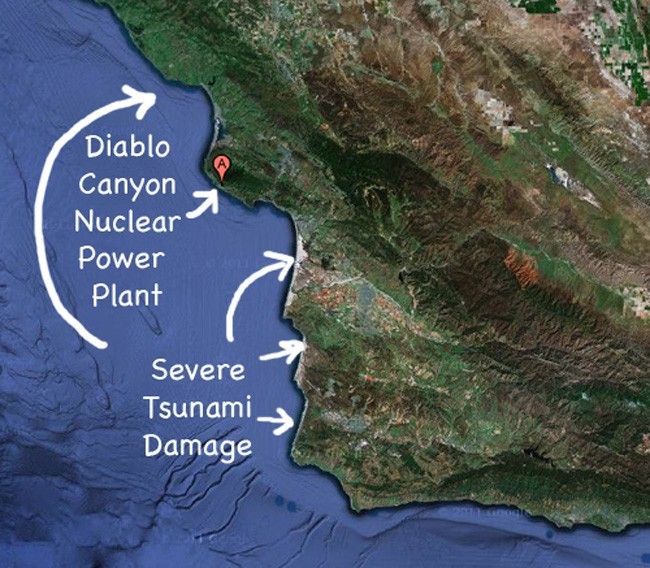 The suit says Diablo's owners illegally conspired with the Nuclear Regulatory Commission (NRC) to weaken seismic standards. "This is a big victory," says Damon Moglen of Friends of the Earth. "The public has a right to know what the Nuclear Regulatory Commission and Pacific Gas & Electric won't admit—hundreds of thousands of people are put at immediate risk by earthquake danger at Diablo Canyon."
Diablo is also vulnerable on state and federal water quality regulations, economic concerns and more. Citizen activism has also shut operating reactors at Humboldt, Rancho Seco and San Onofre. Proposed projects have been cancelled at Bodega Bay and Bakersfield.
California's two remaining reactors are surrounded by more than a dozen seismic fault lines. The Shoreline fault runs within 600-700 yards of the Diablo cores, which also sit just 45 miles from the massive San Andreas fault—half Fukushima's distance from the epicenter of the quake that destroyed it.
The two 1,100-plus megawatt Diablo nukes overlook a Pacific tsunami zone, nine miles southwest of San Luis Obispo. Since the 1980s they've hosted some 10,000 arrests—more than any other U.S. site.
U.S. courts generally treat the nuclear industry as a law unto itself and rarely question NRC proceedings.
But in this case, says Friend of the Earth's S. David Freeman, "PG&E's recent study revealed that the earthquake threat at Diablo Canyon, as measured by its original license, could be far greater than that for which the reactors were designed. So PG&E and the NRC secretly amended the license to relax the safety requirements."
Freeman is former head of the Tennessee Valley Authority, Los Angeles Department of Water and Power and the Sacramento Municipal Utility District. Dr. Michael Peck, the NRC's own chief seismic expert, warned that the Diablo reactors could not meet seismic safety standards. Peck was then transferred to NRC offices in Chattanooga.
The case follows a successful FOE filing showing that the NRC conspired with Southern California Edison to ignore steam generator violations at San Onofre. Amidst a massive grassroots upheaval, San Onofre was officially shut in 2013 (similar violations at Ohio's Davis-Besse reactor have had little impact).
Safe energy activists staged major January gatherings in San Luis Obispo and San Francisco. A "Don't Frack/Nuke Our Earth" conference may soon follow in the Bay Area.
Earthquake issues are not the only ones poised to doom Diablo.
The two reactors dump huge quantities of hot wastewater directly into the ocean. They're out of compliance with state and federal water quality standards. So PG&E might soon be required by state law to build cooling towers, with cost estimates ranging from $2 billion to $14 billion.
The state Water Resources Control Board may meet on the issue this spring. The San Luis Obispo Mothers for Peace and others ask the public to write the board and attend its next public hearing.
If required to build those towers, which might take years to do, PG&E would ask the California Public Utilities Commission to make the public pay for them. A vehement grassroots opposition would instantly erupt.
PG&E is much hated. Its negligence caused a 2010 gas explosion that killed eight people in San Bruno. Huge state and federal fines, criminal indictments and visceral public contempt have followed.
The CPUC is also under public fire amidst an astonishing array of scandals and law-breaking. Former chair Michael Peevey has retired in disgrace and faces a series of indictments for conspiring in secret with the utilities he was meant to regulate.
PG&E currently makes money at Diablo, says attorney John Geesman, "Only because ratepayers guarantee it against market price levels—nuclear power in states where prices are set by competitive markets are either closing (e.g., Vermont Yankee, Kewaunee, etc.) or going to the legislatures and seeking sweetheart subsidies (e.g., Illinois)." Forcing Diablo to actually compete in the marketplace would throw it into the red ... and maybe out of business.
Amidst all that chaos, a requirement to pay for cooling towers might force Diablo shut. Parallel issues have erupted in New Jersey (a 2017 closure was negotiated at Oyster Creek), New York (Indian Point), Florida (Turkey Point) and elsewhere.
Draft shutdown resolutions are now circulating among cities, towns and counties in PG&E territory. A similar wave of endorsements helped force the two reactors at San Onofre to close.
A ratepayer revolt is also being organized by Code Pink's Cynthia Papermaster. With PG&E customers withholding all or part of their bill, the potential economic impacts could be incalculable.
Diablo's current license is set to expire by 2024. PG&E has begun the re-licensing process, but has missed key deadlines, prompting speculation they may give up.
According to intervenor sources, the California Coastal Commission (CCC) has equal standing with the NRC on the license renewal. PG&E is late with answers to six pages of the CCC's questions. Public comment period at the commission's open meetings begins at 9 a.m.
The California Energy Commission has a bi-annual scoping review upcoming in Sacramento. The CEC addresses California's energy future, aiming for a reliable supply. It lacks "direct regulatory authority over whether the plant continues to operate," says Geesman. But its recommendations are "taken very seriously" and "have resulted in legislation," according to another source close to the process. The CEC is "very public-friendly and very important" with five commissioners "who listen."
The Diablo Canyon Independent Peer Review Committee and the Independent Safety Committee may also play a role, and are open to public testimony.
A constant flow of Diablo-related legislation is expected in the coming months.
A possible state-wide initiative could require cooling towers and make the utility pay for them, or take up waste issues, or the seismic issue, or force a strong feed-in tariff to support the conversion to renewables.
Just under 400,000 signatures would be needed to get on the 2016 ballot. Doing that and then actually winning the vote would be a daunting task.
But to head off a 1976 ballot measure, the legislature passed an effective ban on new nuke construction. The ballot measure then failed, but the ban remains in place.
California also has a powerful anti-fracking movement that parallels its No Nukes campaign. A joint May conference in San Francisco may launch a unified green push.
With combined grassroots forces pushing on water, seismic, regulatory, economic and other issues ... through the legislature, NRC, courts, Water Board, Coastal Commission, CPUC and other agencies ... with creative lobbying and activism, a resolution campaign, rate revolt, initiative process and more ... California is poised to make itself nuke free.
Will that happen before the next catastrophe?
The answer will come from the people of California ... now maybe with a boost from the courts.
Harvey Wasserman edits NukeFree.org and hosts the Solartopia Green Power & Wellness Show. He wrote SOLARTOPIA! Our Green-Powered Earth.
YOU MIGHT ALSO LIKE
Helen Caldicott's 'Nuclear-Free Planet' with Noam Chomsky and Other Great Minds
Will Ohioans Be Forced to Pay the Bill to Keep the Crumbling Davis-Besse Nuke Plant Alive?
Anti-Fracking and No Nukes Activists Join Forces Demanding Renewable Energy Revolution

The Vermont Yankee atomic reactor goes permanently off-line today, Dec. 29, 2014. Citizen activists have made it happen. The number of licensed U.S. commercial reactors is now under 100 where once it was to be 1,000.
Decades of hard grassroots campaigning by dedicated, non-violent nuclear opponents, working for a Solartopian green-powered economy, forced this reactor's corporate owner to bring it down.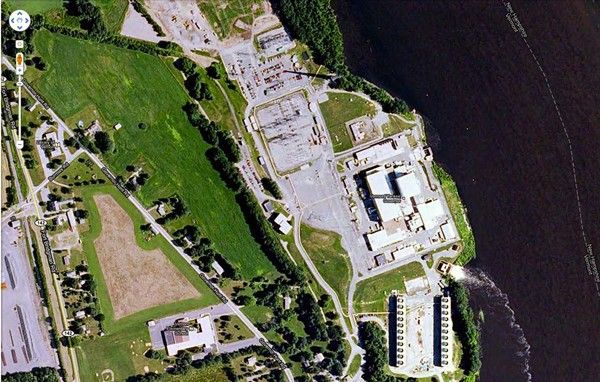 Vermont Yankee is the fifth American reactor forced shut in the last two years.
Entergy says it shut Vermont Yankee because it was losing money. Though fully amortized, it could not compete with the onslaught of renewable energy and fracked-gas. Throughout the world, nukes once sold as generating juice "too cheap to meter" comprise a global financial disaster. Even with their capital costs long-ago stuck to the public, these radioactive junk heaps have no place in today's economy—except as illegitimate magnets for massive handouts.
So in Illinois and elsewhere around the U.S., their owners demand that their bought and rented state legislators and regulators force the public to eat their losses. Arguing for "base load power" or other nonsensical corporate constructs, atomic corporations are gouging the public to keep these radioactive jalopies sputtering along.
Such might have been the fate of Vermont Yankee had it not been for citizen opposition. Opened in the early 1970s, Vermont Yankee was the northern tip of clean energy's first "golden triangle." Down the Connecticut River, grassroots opposition successfully prevented two reactors from being built at Montague, Massachusetts, where the term "No Nukes" was coined. A weather tower was toppled, films were made, books were written, demonstrations staged and an upwelling of well-organized grassroots activism helped nurture a rising global movement.
A bit to the southwest, in the early 1990s, it shut the infamous Yankee Rowe reactor, which had been hit by lightening and could not pass a verifiable test of its dangerously embrittled core.
But Vermont Yankee persisted. Entergy, a "McNuke" operator based in New Orleans, bought Yankee from its original owners about a dozen years ago. It signed a complex series of agreements with the state. Then it trashed them to keep Vermont Yankee spiraling ever-downward.
But hard-core organizers like Deb Katz's Citizen Awareness Network never let up. Working through a network of natonal, state and local campaigns, the safe energy movement has finally forced Entergy to flip the off switch.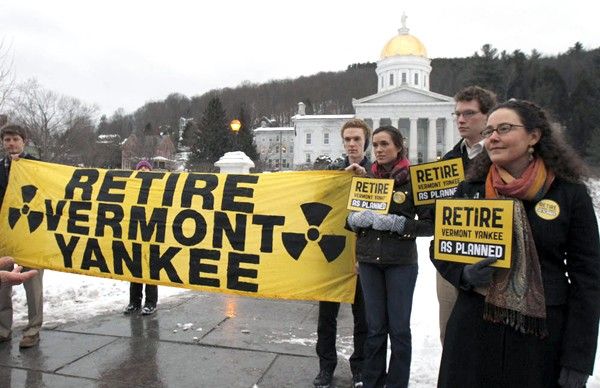 Protestors support the closing of the Vermont Yankee nuclear power plant at the Statehouse in January 2012 in Montpelier, Vermont.
Vermont Yankee is the fifth American reactor forced shut in the last two years. Two at San Onofre, California, were defeated by citizen activism. Wisconsin's Kewaunee went down for economic reasons. Crystal River in Florida was driven to utter chaos by incompetent ownership.
Five reactors are officially under construction in the U.S. But their fate is also subject to citizen action. Two others targeted for Levy County, Florida, have recently been stopped by ratepayer resistance.
Throughout the U.S. and the world, the demise of atomic energy is accelerating. Some 435 reactors are listed worldwide as allegedly operable. But 48 in Japan remain shut in the wake of Fukushima despite the fierce efforts of a corrupt, dictatorial regime to force them back on line. Germany's transition to a totally nuke-free green energy economy is exceeding expectations. The fate of dozens proposed and operating in China and India remains unclear.
But the clock on the inevitable next disaster is ticking. Cancer rates and thyroid problems around Fukushima continue to accelerate. Massive reactors like California's Diablo Canyon and Indian Point, New York, are surrounded by volatile earthquake faults that could reduce them to seething piles of apocalyptic rubble, killing countless thousands downwind, gutting the global economy.
Every reactor shutdown represents an avoided catastrophe of the greatest magnitude.  As the takeoff of cheap, clean, safe and reliable Solartopian technology accelerates, greedy reactor owners struggle to squeeze the last few dimes out of increasingly dangerous old nukes for which they ultimately will take no responsibility. Vermont Yankee alone could require 60 years for basic clean-up. Fierce debate rages over what to do with thousands of tons of intensely radioactive spent fuel rods.
It remains unclear where the money will ultimately come from to try to decontaminate these sites, but clearly they are all destined to be dead zones.
As will the planet as a whole were it not for victories like this one in Vermont. This weekend the No Nukes community will celebrate this accursed reactor's final demise.
Many hundreds more such celebrations must follow—soon!
Harvey Wasserman edits NukeFree.org and works to shut all Vermont Yankee's mutant siblings so Solartopia can take root.
YOU MIGHT ALSO LIKE
7 Must-See Climate Action Videos of 2014
10 Most Important Environmental Stories of 2014
This website uses cookies to ensure you get the best experience while browsing it. By clicking 'Got It' you're accepting these terms.