This website uses cookies to ensure you get the best experience while browsing it. By clicking 'Got It' you're accepting these terms.


The best of EcoWatch, right in your inbox. Sign up for our email newsletter!
Trump asked the Pentagon for military hardware, including tanks, to be displayed on the National Mall Thursday. Mark Wilson / Getty Images
By David Pomerantz
The Nevada Assembly passed a bill Wednesday that would dramatically increase the growth of renewable energy in the state, but Sheldon Adelson, the casino magnate and major donor to Donald Trump, is attempting to prevent the bill from becoming law.
EcoWatch Daily Newsletter
Is it any surprise that Donald Trump—who believes the "concept of global warming was created by and for the Chinese in order to make U.S. manufacturing non-competitive"—did not mention climate change even once in his rambling speech accepting the Republican nomination for president last night in Cleveland?
Donald Trump accepts the Republican party's nomination for president of the United StatesFlickr
Trump's red-faced speech, which clocked in at a record-length of 1 hour and 16 minutes, depicted a broken, crime-ridden nation that he "alone can fix it," but made no indication he'd fix one of the greatest threats to national security: climate change.
The Republican nominee's clear lack of support for the environment has drawn criticism from environmental advocates.
"Donald Trump has never been at a loss for words, but his address tonight was silent on the rising climate crisis threatening American communities across the nation," Sierra Club political director Khalid Pitts said.
"In one of the most dark and foreboding nomination speeches in our history, its tone foreshadows the fate which awaits environmental protections if he is elected president. While Trump spoke of American leadership and strength, if elected, he would be the only head of state on earth to deny the science and dangers of climate change, undermining America's global leadership and weakening our position before every negotiation we face."
As EcoWatch reported last week, a study from the Sierra Club Political Committee revealed that not only would Trump be the only world leader to deny climate change if elected president, he'd possibly be the only one not calling for urgent climate action. He even wants to renegotiate the Paris climate deal, because he believes it treats the U.S. unfairly and gives favorable treatment to his nemesis, China.
"Never before has a major party nominated someone so uniquely unfit for the job; Trump completely and utterly lacks the good judgment, sound temperament, and character needed in the White House," Clay Schroers, the campaigns director at the League of Conservation voters, said.
"On its own, his blatant ignorance of basic science and insistence that climate change is a hoax should disqualify Trump, but his racist rhetoric, ugly campaign and full embrace of the dirty fossil fuel industry put the matter to rest. Donald Trump is an unacceptable nominee, and should never be president."
The Republican National Convention speaker line-up this week reflected the GOP's storied legacy of climate denial, with fossil fuel billionaire and major fracking proponent Harold Hamm given a prime-time slot at the convention Wednesday night. Hamm, who advises Trump on energy and environmental issues, made his billions at the expense of the Earth and its people and has silenced Oklahoma state geologists who've linked fracking activity to the state's alarming spate of earthquakes.
Mike Pence, Trump's VP pick, is also a known climate denier and has repeatedly tried to block the U.S. Environmental Protection Agency's Clean Power Plan.
Trump, whose presidential campaign is built on fear-mongering and racist rhetoric, once admitted that he intentionally says provocative things to keep his audience riled up. However, if an issue threatens the billionaire's own self-interests, he means business.

The Guardian reported today that Trump is continuing his bitter fight against a wind farm being built near his luxury golf resort in Aberdeenshire, Scotland, calling the renewable energy project an act of "public vandalism."
Even though the UK Supreme Court unanimously rejected the mogul's appeal against the offshore wind farm of 11 turbines, a spokesperson for The Trump Organization told the Guardian that Trump will be lodging formal objections and will pursue further action in European courts if necessary.
The Trump Organization had denounced the Scottish government's 92.4-megawatt wind farm project as "foolish, small minded and parochial," according to Reuters.

Many Aberdeenshire locals have protested Trump's golf course. The documentary You've Been Trumped depicts how the the land Trump purchased sits on one of "Europe's most environmentally sensitive stretches of coast, described by one leading scientist as Scotland's Amazon rainforest," according to the film's website.
By no coincidence, You've Been Trumped was shown at the Capitol Theatre in Cleveland Wednesday evening with Michael Forbes, the Scottish farmer branded "a pig" by Trump and his farm "a slum" after standing in the way of the billionaire's luxury golf course development, and director Anthony Baxter on hand for Q&A after the film.
Watch the trailer below:
The Democratic and Republican conventions are history and the epochal 2016 election is now before us. My general theory is less talk and more action, so I hope you'll join me in taking this climate pledge, one that will power our efforts into the fall.
People's Climate March in New York City, Sept. 21, 2014.
But since I've got the microphone, maybe I'll say a few more words.
One is, Trump is truly bad news. His insistence that global warming is a Chinese manufactured hoax and his declaration that he will abrogate the Paris treaty mean that he's as much a nihilist on climate change as he is on anything else. In fact, no major party candidate since the start of the global warming era has been as bad on this issue, not even close. He's also terrifying for many other obvious reasons.
Second is, it was a little hard for me to watch Bernie's bittersweet speech to the Democratic convention. He's my Vermont neighbor (where 350.org was born) and he was my candidate and he talked about climate change as no presidential candidate ever has before, declaring forthrightly that it was the greatest problem the planet faced. I wish he'd won.
But his powerful showing meant, among other things, that he had a significant hand in writing the Democratic party platform for 2016. (In fact, he named me as one of 15 platform writers. Did I say we were neighbors?) And though it's far from perfect it is by far the strongest party platform on climate issues Americans have ever seen.
This is my third thought. In four years we've gone from an "all of the above" energy strategy to one that explicitly favors sun and wind over natural gas. The platform promises a Keystone-style test for all federal policy: If it makes global warming worse, it won't be built. And it calls for an emergency climate summit in the first hundred days of the new administration. All those changes are the direct result of your work, showing up to demand action over many months and years.
Thursday night Hillary Clinton pledged to enact that platform and she said "we have to hold every country accountable to their commitments, including ourselves."
"Accountability" is the right word. Will this platform mean anything more than words? That actually depends on you. If we vote as climate voters this fall—and if we then show up to demand that those promises are kept—this could turn out to be a ground-breaking political season. That's why we need you signed on to this pledge and lined up to get out the vote and do the other chores of an election.
But remember: election day is just one day in the political calendar. The other 364 count just as much.
Our job is not to elect a savior. Our job is to elect someone we can effectively pressure. And as tough as the work of this election will be—the real work starts on Wednesday, Nov. 9.
That's how it seems to me, anyway. There's plenty to be scared of this election season and plenty to hope for. And most of all there's plenty of work to be done.
By Mark Floegel

Fossil fuel billionaire and major fracking proponent Harold Hamm, who has Donald Trump's ear on energy and environmental issues, had a prime-time slot at the Republican National Convention (RNC) last tonight, also known as "Make America First Again" night.
Left: Donald Trump, Photo credit: Gage Skidmore / Creative Commons. Right: Harold Hamm, Photo credit: David Shankbone / Creative Commons.
He spoke after businesswoman Michelle Van Etten and before unsuccessful Republican presidential hopefuls Gov. Scott Walker (R-WI), Sen. Marco Rubio (R-FL) and Sen. Ted Cruz (R-TX), as well as Eric Trump, Newt Gingrich and Gingrich's wife Callista. Trump's vice presidential pick, Gov. Mike Pence (R-IN), spoke, too.

"Make America One Again" night (formerly known as Thursday) will feature retired quarterback Fran Tarkenton, investment company CEO Tom Barrack and Trump himself.
Last night's line-up had no shortage of oddballs and extremists, but there's a reason Harold Hamm's name sticks out.
Hamm is straight out of the fossil fuel industry's central casting.
He's a climate-denying serial liar who made his billions at the expense of the Earth and its people. A genuine (as opposed to merely asserted) billionaire, Hamm is the 13th child of a cotton sharecropper who worked his way up through the oil business and whose company—Continental Resources—now controls much of the carbon-rich Bakken Formation in North Dakota.
In one of Trump's hazardous forays into actual policy in May, he borrowed an often-told yarn about overly-zealous regulators. The story strayed from truth when Hamm told it; Donald inevitably Trump-sized the distortions. In Trump's version, the U.S. Environmental Protection Agency (EPA) has assessed corporations "multi-billion dollar fines" for causing the death of migratory birds.
(Fact check on that: it was not the EPA, it was the U.S. Fish and Wildlife Service. The proposed fine—eventually dismissed by a judge—was $420,000. To reach the nearest multiple billion, the unlevied fine would need to be multiplied by 4,761. No worries, if Trump is elected, those fines won't happen anymore, he guarantees it. Even though they never did).
Hamm not only originated Trump's talking points for that speech, he introduced him at the event in North Dakota.
But Hamm's fingerprints on Trump's energy "policy" don't stop there.
The area where Hamm's influence is perhaps most apparent is fracking.
In late 2013—when it became clear that liquid waste from fracking operations like Hamm's injected deep underground were causing increasingly frequent, powerful earthquakes—Hamm acted decisively. Not to stop the waste injection and thus the earthquakes, but to silence the Oklahoma state geologists who made the fracking-seismic link.
The state's lead seismologist was summoned to a "coffee" with Hamm and Oklahoma State University President and former Republican Sen. David Boren to discuss the matter (and, apparently, the seismologist's career). By last summer, all of Oklahoma's state seismologists decided to pursue other employment.
Trump, meanwhile has outspokenly supported fracking throughout his campaign, even referring to Hamm as "the king of energy."
Hamm was also the top energy advisor to Mitt Romney in 2012 and pushed hard for the Keystone XL pipeline. Trump, as you probably guessed by now, is also a fan.
In fact, one of the only areas where Trump and Hamm diverge is in the reception they've received from the Koch brothers. The Kochs and the Hamms go back years (and likely hundreds of thousands of dollars), while the Kochs—by some accounts the most influential conservative political donors and tireless funders of climate denial—have not warmed to Trump.

When it comes to energy, it's Hamm all the way for Trump. And that's terrible news for the environment.
Mark Floegel is the research director with Greenpeace USA. He has been working on public advocacy issues since 1987.

A day before officially declaring Donald Trump as the Republican Party's presidential nominee, the party released its 2016 platform that promises sweeping changes to climate and environmental policies.
The platform calls for pulling the U.S. out of the Paris agreement, ending all renewable energy incentives and demoting the U.S. Environmental Protection Agency—set up by Republican President Richard Nixon in 1970—to a commission.
"If this extremist platform were ever actually implemented, it would imperil clean air and clean water for all Americans," Sierra Club Political Director Khalid Pitts said. "Donald Trump has vowed to eliminate the Environmental Protection Agency, and now the Republican Party has codified a radical and dangerous path to enable Trump and his anti-environmental ideology.
"This double-dealing platform both praises NASA while simultaneously rejecting the scientific consensus on the climate crisis, which NASA has affirmed time and time again. The Republican platform has gone beyond partisan politics and extended into cartoonish absurdity. Any voter who cares about our climate has to help make sure that Donald Trump never becomes president, and that this platform never gets near a piece of legislation."
Calling climate change "not proven science," the Republican platform promises to cancel the Clean Power Plan, oppose "any carbon tax" and prioritize fossil fuels. Free-market group Partnership for Responsible Growth has launched efforts to get the Republican Party to accept climate science and climate action efforts, including an ad running on Fox News where President H.W. Bush, among other GOP leaders, said "We cannot allow a question such as climate change to be characterized as a debate."

For a deeper dive:

News: Guardian, ClimateWire, Grist, Deutsche Welle, Greenwire, E&E News
Commentary: New York Magazine, Jonathan Chait column; Washington Post, Steven Mufson column; The Hill, John D. Graham op-ed

For more climate change and clean energy news, you can follow Climate Nexus on Twitter andFacebook, and sign up for daily Hot News.

Donald Trump might still be leading in the polls among Republican presidential candidates, but some very powerful and wealthy donors are snubbing the Donald. The Koch brothers are "denying him access to their state-of-the-art data and refusing to let him speak to their gatherings of grassroots activists or major donors," reports Politico.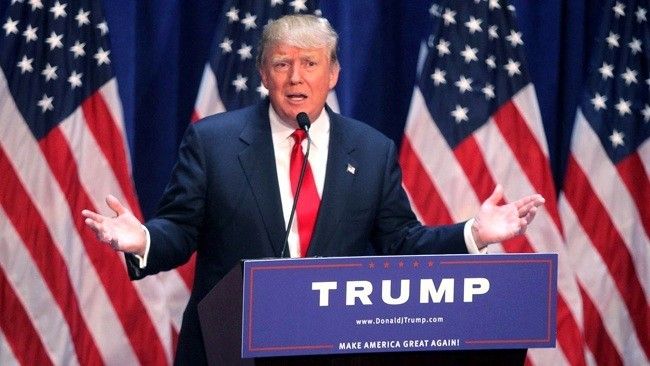 One might think that the real estate mogul would be a perfect candidate for the Koch Brothers. Politico reports David Koch and Trump have had a "long and cordial relationship" and "a raft of former Koch operatives" are currently running Trump's presidential campaign. Not to mention, you can't be more of a climate denier than Donald Trump. Sure, the Republican field is awash with candidates like Jeb Bush giving the tired climate denier stance of "I'm not a scientist," but even he admits "the climate is changing, and we need to adapt to that reality."
On the other hand, the Donald is adamant in his denial:
Record cold temperatures in July - 20 to 30 degrees colder than normal. What the hell happened to GLOBAL WARMING?

— Donald J. Trump (@realDonaldTrump) July 14, 2014
NBC News just called it the great freeze - coldest weather in years. Is our country still spending money on the GLOBAL WARMING HOAX?

— Donald J. Trump (@realDonaldTrump) January 25, 2014
Any and all weather events are used by the GLOBAL WARMING HOAXSTERS to justify higher taxes to save our planet! They don't believe it $$$$! — Donald J. Trump (@realDonaldTrump) January 26, 2014
The concept of global warming was created by and for the Chinese in order to make U.S. manufacturing non-competitive.

— Donald J. Trump (@realDonaldTrump) November 6, 2012
Trump is a seemingly perfect candidate for the Koch brothers, who, along with their network of hundreds of conservative mega-donors have spent millions of dollars funding candidates and campaigns that deny climate change and fight renewable energy programs. But "the Koch operation has spurned entreaties from the Trump campaign to purchase state-of-the-art data and analytics services from a Koch-backed political tech firm called i360, and also turned down a request to allow Trump to speak at an annual grassroots summit next month in Columbus, Ohio, sponsored by the Koch-backed group Americans for Prosperity," reports Politico.
Trump was also not invited to the upcoming annual summer conference hosted by Freedom Partners Chamber of Commerce, the umbrella group in the Kochs' brothers massive political network. Some of the top GOP presidential candidates, including Jeb Bush, Ted Cruz, Marco Rubio, Scott Walker and even long-shots such as Carly Fiorina, will be in attendance.
"A spokesman for i360 declined to comment on why the company, considered the leading supplier of voter data and analytics on the right, refused to provide services to Trump's campaign," says Politico. But the Koch-backed Latino-voter-targeting outfit LIBRE Initiative shed some light on why the Koch network is snubbing Trump. "A spokesperson pointed to a statement from the group's president denouncing Trump for his inflammatory statements about Mexican immigrants and called him out as an inconsistent conservative 'who has gotten ahead through sensationalism,'" Politico reports.
The Kochs freeze out Donald Trump http://t.co/eg755DykRy

— POLITICO (@politico) July 29, 2015
Trump has come under fire for many of his comments, even among conservatives, like when he accused Sen. John McCain of not being a real war hero. Politico reports many in the Koch network were "offended" by his comments.
The Koch network will play a very important role in the 2016 presidential race as they plan to spend a staggering $889 million. But "while Trump's campaign could certainly benefit from the network's data and grass-roots reach, he doesn't need its cash in the same way that his rivals do," says Politico. Trump has an estimated net worth of $3 billion and he is funding his campaign out of his own pocket.
"The good news is that Donald Trump doesn't need the Koch brothers, and he can do this perfectly without their assistance," Josh Youssef, who's chairing Trump's campaign in Belknap County, New Hampshire, told Politico. Of the Koch network, Youssef said: "Their motivations are clearly not to break the mold of political insider-ship. Their goal is to keep the wheel spinning. Trump's bad for business for them."
YOU MIGHT ALSO LIKE
13 Climbers Suspended From Bridge Block Shell Oil Vessel From Heading to Arctic
Bernie Sanders' House Parties Expected to Draw Tens of Thousands
Inside Bernie Sanders and Donald Trump's Mass Appeal to Americans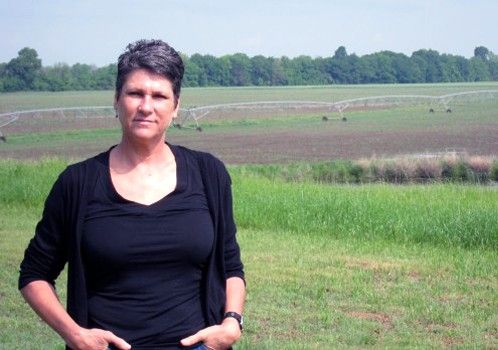 Jane Kleeb, executive director for BOLD Nebraska, released the following statement in response to a Lamar County, Texas judge ruling against landowner Julia Trigg Crawford and in favor of oil giant TransCanada in Crawford's eminent domain case to halt the construction of the Keystone XL tar sands pipeline through her private property:
"The fact that a foreign company can claim rights to American private property without having to prove that it is a Common Carrier or prove that a single drop of the oil will remain in America is an affront to landowners' liberties. TransCanada has used its financial and legal resources to bully landowners like Julia Trigg Crawford in order to clear the way for their multi-billion dollar tar sands pipeline.
Throughout the process, landowners have been cast aside and their concerns about land and water ignored. Judge Bill Harris went so far as to dismiss Ms. Crawford's entire case with a 15 word ruling sent from his iPhone—an action that speaks to the appalling ways ranchers, stewards of the land, have been treated in this fight.


Despite these serious environmental concerns about infringement on property rights, the GOP is insistent that this tar sands pipeline be built immediately. In fact, presumptive nominee Mitt Romney has said 'I will build that pipeline if I have to myself.'
As we approach the RNC in Tampa this weekend, it is important to note that the 2008 Republican Platform took a firm stand on eminent domain in regards to the recent Kelo decision. The platform called 'on state legislatures to moot the Kelo decision by appropriate legislation,' and further pledged, 'on the federal level to pass legislation to protect against unjust federal takings.'
Landowners like Julia Trigg Crawford from all along the Keystone XL pipeline route have been doing everything in their power to keep TransCanada off their property, but the GOP is now ignoring its commitment to property rights in favor of giving Big Oil a free pass."
Visit EcoWatch's KEYSTONE XL page for more related news on this topic.
This website uses cookies to ensure you get the best experience while browsing it. By clicking 'Got It' you're accepting these terms.


The best of EcoWatch, right in your inbox. Sign up for our email newsletter!