This website uses cookies to ensure you get the best experience while browsing it. By clicking 'Got It' you're accepting these terms.


The best of EcoWatch, right in your inbox. Sign up for our email newsletter!
Alaska's Columbia glacier has melted away, leaving a pool of water in its wake.
NASA
By Jeremy Deaton
President Trump's proposed 2019 budget would slash funding for NASA's Earth Science Division, and while his budget hasn't gained traction in Congress, it is an important statement of the administration's priorities. In a nod to his allies in the fossil fuel industry, Trump is calling for the elimination of vital programs that monitor carbon pollution and climate change.
Solar Impulse 2, a solar-powered airplane, finished its historic trip around the world, which started back in March 2015. The plane landed in Abu Dhabi early Tuesday.
André Borschberg (left) and Bertrand Piccard (right) celebrate after Solar Impulse 2 landed in Abu Dhabi, completing an historic trip around the world.Photo credit: Solar Impulse, Flickr
Solar Impulse traveled around the world, breaking the journey down into 17 legs, spending a total of 23 days in the air. The plane, powered by 17,000 solar cells, traveled 42,000 kilometers (about 26,100 miles) in a little more than a year. Its trip across the Atlantic Ocean from New York City to Seville, Spain, alone took approximately 90 hours to complete, traveling at 140 km/h (about 87 mph). The plane's longest trip was from Japan to Hawaii, which lasted almost five days.

Bertrand Piccard and André Borschberg alternated piloting the solar-powered plane. On the ground, they were helped by a team of 30 engineers, 25 technicians and 22 navigation controllers.
After landing in Abu Dhabi, Piccard called the journey not only an achievement for the history of aviation, but a success for the history of energy. The pilots hope their journey promotes investment in clean energy.
"If we want a good quality of life today, we have to turn to clean technology and renewable energies," Piccard said.

"If governments had the courage to promote clean technologies on a massive scale, our society could simultaneously reduce its dependence on fossil fuels, create jobs and stimulate sustainable growth."

Piccard and Borschberg never had a shortage of views during their trip. Solar Impulse 2 was subject to amazing views, clean energy innovations and some of the world's most challenging problems, including the Great Pacific Garbage Patch.
It took 13 years to achieve Solar Impulse's historic journey, but now the group is moving on to other projects such as establishing the International Committee of Clean Technology (ICCT). Piccard and Borschberg created the ICCT to "continue the legacy Solar Impulse started, promoting concrete energy efficient solutions in order to solve many of the challenges facing society today."
Already 400 organizations have joined forces to help the ICCT achieve its goals. Notable patrons include H.S.H. Prince Albert II of Monaco, Richard Branson and Kofi Annan, who have already dedicated their work to the environment and clean energy sources. Patrons will advise governments and corporations on how to use clean technology.
"The International Committee of Clean Technologies is a fantastic opportunity to bring together a group of experts, with diverse experiences and backgrounds, to speak in one voice and leverage the efforts needed to bring change and influence global decision makers in the areas of clean technologies and renewable energy," Borschberg said.
Solar Impulse successfully lands in Abu Dhabi with Bertrand Piccard at the controls.Photo credit: Solar Impulse, Flickr
On July 11, Borschberg also predicted the world will soon see solar drones in the stratosphere, inspired by Solar Impulse's achievements.
"Solar Impulse is of course very well positioned to contribute to the next generation of unmanned solar airplanes," he said. "When considering technological progress today, these unmanned aircrafts will be able to fly much higher than they can today, avoiding air traffic and bad weather. They will be able to fly in extremely low air density and remain in the air both day and night, essentially taking over the need for satellites in a cheaper and more sustainable way. Parallel to SpaceX and Blue Origin, they could be brought down from the stratosphere to perform repairs and upgrades."

Borschberg mentioned that Solar Impulse may take flight again in different parts of the world to spread its message about clean technology.
The Solar Impulse team in Abu Dhabi after a successful landing, ending an historic trip around the world.Photo credit: Solar Impulse, Flickr
But for now, the pilots can revel in their completion of an historic trip around the world.
Watch here:
EcoWatch Daily Newsletter
By Ella Robertson, One Young World
The One Young World Environment Summit at the University of Arizona's Biosphere 2 on May 19-21 is not just an environment conference, it is the first One Young World event to focus solely on environmental challenges and the role young leaders can play in solving them. Since 2010, One Young World has been uniting young leaders from across the planet with such leaders as President Bill Clinton, Kofi Annan and Desmond Tutu (to name just a very few). Coming from the team that created and executes the One Young World conferences, the environmental summit will be a uniquely rewarding experience.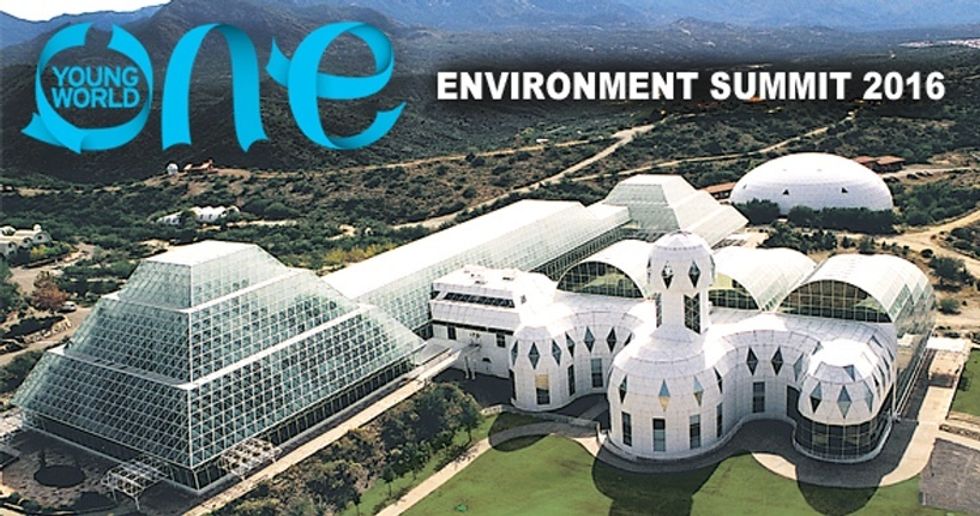 Here are five things it will deliver:
1. The brightest young minds on environmental issues
One Young World is unique among conferences in that many, if not most, of our keynote speakers and presenters are under the age of 30. Despite their young age, they are already world experts in their fields: Take, for example, 21-year-old Parker Liautaud; he has undertaken three expeditions to the North Pole and one to the South Pole, all to conduct climate research. Parker will be speaking at the Environment Summit—and, in fact, all delegates who have their tickets by April 20 will be eligible to apply to give a speech or presentation.
2. Expert speakers and fresh points of view
An initial roster of speakers will be announced later this month, with the full list being released closer to the event. In the meantime, here is a sneak preview of the world-class lineup we will be bringing to Arizona:
Ron Garan: A former NASA astronaut, Garan lived and worked in space for 178 days. He will speak on the subject of Planet Earth as a Fragile Oasis and his perspective on the environment after spending six months on the International Space Station.
Christine Milne: Milne was a senator for Tasmania and leader of the Australian Green Party until 2015, when she resigned after 25 years in politics. She will discuss why political action on the environment has been unsuccessful and holding workshops to mentor delegates who are interested in entering the political arena.
Lord Karan Bilimoria CBE, DL: Lord Bilimoria co-founded Cobra Beer, for which he's now chairman. As a longtime supporter of issues surrounding water, he will speak about water security and the work he is doing to deliver clean water and sanitation.
These world experts will be joined by leading academics from the University of Arizona, including Joaquin Ruiz, the UA Dean of Science—who is a member of both the Mexican and American Academy of Sciences—and important environmental organizations including Water.org and WildAid.
3. The world's biggest earth science laboratory
Biosphere 2 was built in the '90s to conduct experiments about whether humans could survive in space—it now functions as the world's biggest lab for studying the environment. Owned by the University of Arizona since 2011, the Biosphere contains a rainforest, savannah grasslands, a fog desert, mangroves and an ocean with a beach. Delegates will take part in workshops in and around the Biosphere, which will provide an inspirational setting for discussions.
4. Enhanced networking
As well as a full program of talks and activities, One Young World will link delegates together through bespoke workshop tracks, using technology to bring together delegates who share interests and have high collaboration potential. The breakout sessions will be highly interactive and often science based, enabling delegates to network while learning from world experts and each other. Delegates will also experience true Southwestern hospitality from the community of Tucson during a special downtown dining and social event when they will also get exclusive access to University of Arizona facilities including the Mt. Lemmon SkyCenter.
5. Solutions
The most important expectation from the Environment Summit is that genuine solutions will be generated and put into action. Since One Young World was founded in 2010, more than 8.9 million people have been impacted by initiatives inspired by the summits, with 2.7 million people impacted in 2015 alone. The young leaders who will be coming to Arizona in May will demonstrate that this in not just another environment conference—it is a genuine source of tangible solutions for how we can make our companies, countries and communities more sustainable. As we say at One Young World: The world doesn't need another youth conference, but it does need young people to be the change they want to see.
YOU MIGHT ALSO LIKE
NOAA: Carbon Dioxide Levels 'Exploded' in 2015, Highest Seen Since End of Ice Age
Bill Nye's Solar Sail Could Revolutionize Space Travel
Oregon Passes Historic Bill to Phase Out Coal and Double Down on Renewables
'The 24 Hours of Reality and Live Earth: The World Is Watching global broadcast event lineup will include Duran Duran, Florence + The Machine, Mumford & Sons, Neil Young, Laura Pausini and Joss Stone & Dave Stewart. They join an unprecedented array of artists, celebrities, government leaders and climate experts and activists for the round-the-clock, around-the-world broadcast aimed at building momentum for action at the upcoming UN climate change talks in Paris.
Former U.S. Vice President and Chairman of The Climate Reality Project Al Gore will lead the global broadcast of The World Is Watching, airing from 6 p.m. CET/Noon EDT, Friday, Nov. 13 to 6 p.m. CET/Noon EDT, Saturday, Nov. 14. The World Is Watching is produced by The Climate Reality Project and Live Earth, whose partnership for this fifth-annual broadcast means it will include an extraordinary artistic lineup and distribution platform to maximize its global reach.
"24 Hours of Reality and Live Earth: The World Is Watching is about making sure the people of the world are informed and engaged so that they can make their voices heard in their capitals and at the negotiating table in Paris," said Al Gore. "The UN climate talks can be a breakthrough moment to change the dangerous course we've set for our planet. We want the world's leaders to know the world is watching, and it's time for them to act."
"The media landscape is cluttered, people's lives are busy and the way people access information and connect with each other varies from person to person. To cut through, you have to provide truly compelling content and match it with multiple distribution streams that reach people in their homes and on the go," said Live Earth founder Kevin Wall. "The climate crisis is grave, so we are harnessing the best content and the latest in mobile, social media and online distribution to make sure we can connect with people everywhere."
24 Hours of Reality and Live Earth: The World Is Watching will include dynamic appearances and performances from world-renowned musicians and entertainers and will be available to a global audience through mobile, web and television broadcast.
Artists/Performers Announced Thursday:
Duran Duran (Performing LIVE from Paris)

Florence + The Machine

Mumford & Sons

Neil Young

Laura Pausini

Joss Stone & Dave Stewart
Celebrities and Performers:
Elton John

Fall Out Boy

Hozier

Jon Bon Jovi

Vance Joy

WALK THE MOON

Ryan Reynolds

Calum Worthy

Ian Somerhalder

Morgan Freeman
The World Is Watching will also include interviews with and presentations from government leaders and climate experts and activists broadcasting from Paris and eight other countries around the world (United States, Australia, Brazil, India, Canada, China, the Philippines and South Africa) to provide viewers with compelling, entertaining and informative content on the local and global impacts of climate change, as well as promising solutions that can be found around the world today. The broadcast will feature appearances from world-leaders such as:
President François Hollande, France

President Felipe Calderon, Mexico

Premier Philippe Couillard, Québec, Canada

Brian Deese, Senior Advisor to United States President Barack Obama

Dr. Ernest Moniz, Secretary, United States Department of Energy

Gina McCarthy, Administrator of the United States Environmental Protection Agency

Mayor Anne Hidalgo, Paris, France

Kofi Annan, former .N Secretary-General
Each hour will also feature a presentation by members of The Climate Reality Leadership Corps, elite change-makers who have been trained by Al Gore to communicate the urgency of the climate crisis as well as solutions to it.
Ian Bruce, Science and Policy Manager, David Suzuki Foundation—Nashville 2010

Luciana Lepri, Chief of Staff, Ministry of Justice, Citizenship, and Human Rights, State of Paraná, Brazil—Chicago 2013

Yoca Arditi-Rocha, Director and Founder, NO PLANETA B—Chicago 2013

Laila Bazzi, Change Agent, Education Management—Sydney 2006

Maria Elena Estares, Program & Training Director, Conserving for

Tomorrow

Foundation—New Delhi 2015

Nita Ganguly, Educator—New Delhi 2008

Dr. Nicholas King, Independent Sustainability Consultant—Johannesburg 2014
24 Hours of Reality and Live Earth: The World Is Watching will have a global broadcast footprint. Visit www.24hoursofreality.org to find out how to watch the broadcast where you live or on your mobile device.
For viewers in the U.S., a 24-hour live stream will be available exclusively on mobile via go90—a free mobile-first, social-entertainment platform that can be downloaded via the App Store or Google Play. Verizon FiOS customers can watch on FiOS1 (Channel 1 and 501 HD). The broadcast will also be available worldwide through www.24HoursOfReality.org, The Huffington Post and www.AOL.com. Additional global broadcast partners will be listed at www.24hoursofreality.org.
Each hour, the broadcast will be punctuated by thought-provoking, knockout appearances from an all-star lineup. The broadcast is aimed at urging world leaders to push for the strongest possible climate agreement at the upcoming UN conference in Paris, and at urging people to take action in their own communities and homes.
YOU MIGHT ALSO LIKE
Bill Nye, While Driving a Tesla, Shares 5 Ways to #BeUnstoppable
What is COP21? Find Out in This 2 Minute Video
Carbon Levels Rising at 'Frightening Speed' as Greenhouse Gases and Global Temperature Hit Record High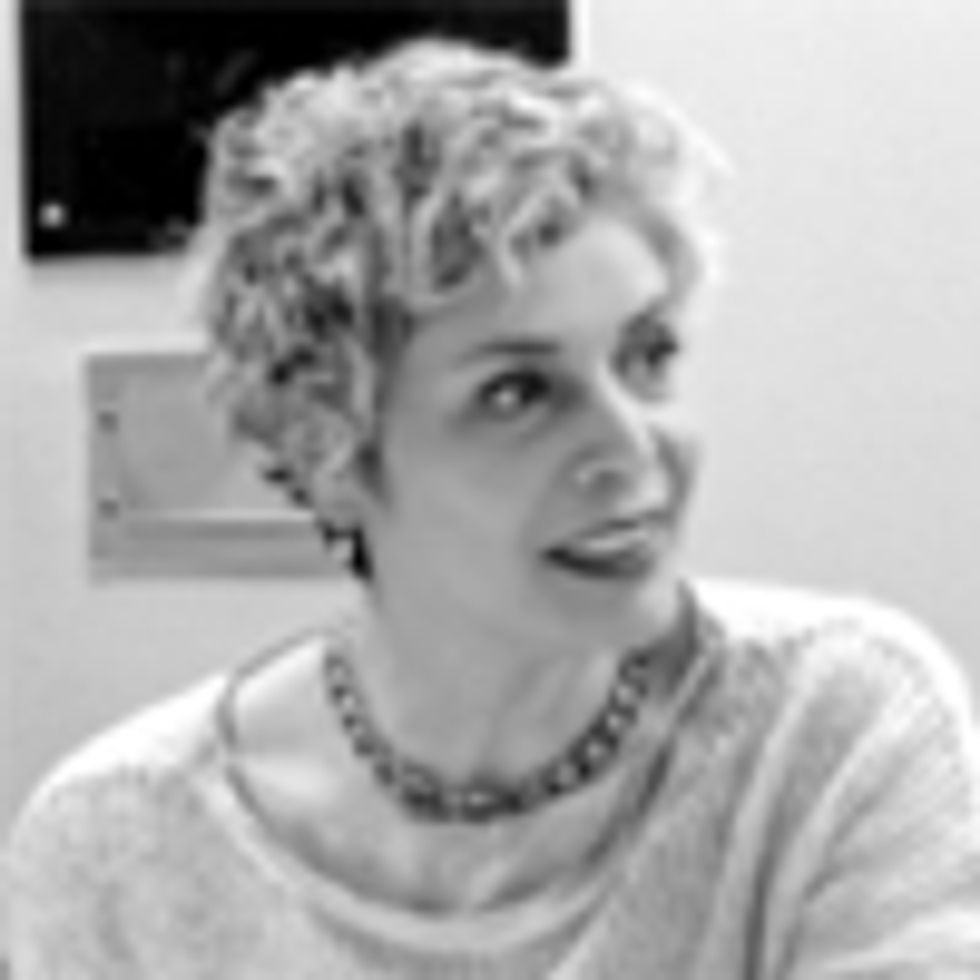 It's hard to believe that the world has been without Nelson Mandela for more than a year. We remember him for his leadership, his wisdom and his ability to bring people together. His legacy inspires me to help advance the global movement for climate action.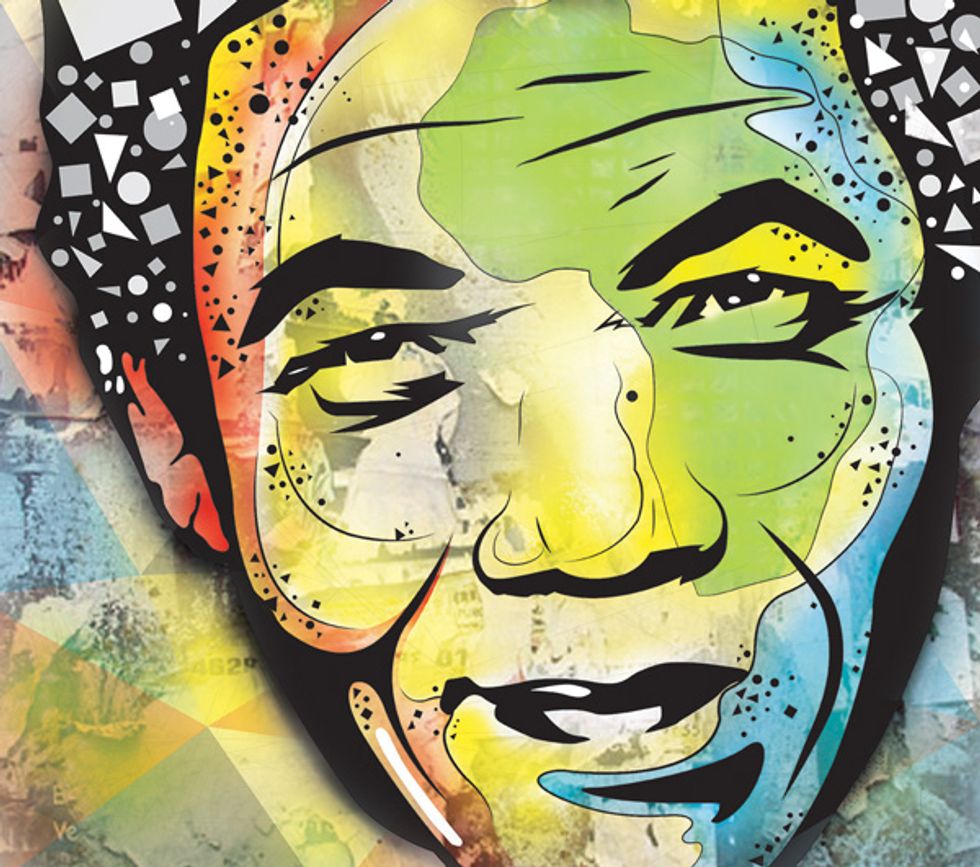 After he left office in 1999, Nelson Mandela—or Madiba to all who knew him—founded a group called The Elders. The prestigious group, including former U.S. President Jimmy Carter and former UN Secretary General Kofi Annan, sought to create human rights-oriented solutions to complex, global problems. Among other issues, The Elders focused on tackling climate change, with a specific eye on those most affected by its impacts.
Connect4Climate is honored to salute the leadership of Nelson Mandela with a tribute we hope would have made him proud. Along with his fellow Nobel Peace Prize winners, who have gathered in Rome this week for the 14th Annual World Summit of the Nobel Peace Laureates, we are announcing the Madiba Tribute Album to mark the occasion of his passing.
This great new collection of music features African musicians adding their own flair to well-known hits in exclusive remixes. (The album is being released at the beginning of the year, but here's a snippet of what to expect). Though, you may wonder how can music help confront climate change?
Well, the album is a project lead by Artists Project Earth (APE), and this isn't APE's first go at this kind of collection, nor at this kind of mission. APE has released five other albums with hits from bands such as U2, Coldplay, Eminem, Bob Dylan, Beyonce and The Rolling Stones, and remixed them with vocals from artists from countries that suffer the most from climate change.
This is exactly why Connect4Climate partnered with the group that directs all its records' profits to specific, grassroots organizations that are doing their best to reverse climate change effects. With music we aim to motivate the Millennials to take on this generation's climate challenge. Music can inspire, can connect on an emotional level that climate science and data may never reach.
The albums have sold more than 1.5 million copies, and helped more than 330 projects, including Japanese tsunami victims, wetland conservation efforts in Uganda, coral reef restoration, and reforestation plans in Africa, Mexico and Honduras. Sales from Madiba Tribute Album will be divided between Mandela's Children's Fund and APE's Climate Change Disaster Relief Programs.
We first got to know APE through T-S-1, a rap group from Kibera in Nairobi, Kenya, who won our video competition for the 2011 Climate Change Conference in Durban. After their success, APE's founder, Kenny Young, persuaded T-S-1 to do a rendition of a song by American rap star Eminem.
American music producer/songwriter Kenny Young has long been familiar with a range of musical talent. He wrote top 10 hits in the 1960s and 1970s for artists that range from Herman's Hermits, to Quincy Jones, to Nancy Sinatra—including his most famous tune, "Under the Boardwalk." His first foray with Rhythms Del Mundo came after the Indian Ocean tsunami hit in 2004 and devastated communities in Thailand. He is simply a huge believer in acting on climate change and puts his money where his heart is. APE is his brainchild.
Combine big-name artists with the talents of global musicians, connect with the youth around the world, and earmark the money for helping those who suffer the most. Nelson Mandela may be gone, but his vision for tackling large global puzzles can still inspire creative solutions today.
YOU MIGHT ALSO LIKE
Thousands March in Lima Demanding Climate Action
Viral Video Asks: Why I Think This World Should End
Mark Ruffalo: 11-Year-Old Demands Climate Action With Vow of Silence Pledge
"Zero emissions is an ambitious but achievable goal." —UN Secretary-General Ban Ki-moon
Zero has become the most important number for humanity. Why?
Any chance of stabilizing the climate hinges on transitioning to zero greenhouse gas emissions as quickly as humanly possible. Simply slowing the rise of emissions will not work. For the first time, the world's leading climate authority, the Intergovernmental Panel on Climate Change (IPCC), has embraced a goal of near zero greenhouse gas emissions or below.
Top military experts and government institutions like the U.S. Department of Defense and National Intelligence Council warn that climate destabilization threatens our national security, yet global emissions just keep going up. Leading biologists like E.O. Wilson warn that the sixth great extinction is now upon us, yet emissions keep going up.
By heating the globe at such a relentless rate, we are playing a deadly game of planetary Russian roulette. In the words of Michael Mann, professor of meteorology at Penn State University: "There is no precedent for what we are doing to the atmosphere. It is an uncontrolled experiment." If you believe your own eyes that climate chaos has already gone too far, the only logical response is to stop making things worse.
We are not suggesting ending the use of fossil fuels tomorrow. Decarbonizing our industries, homes, transportation, power generation and food production will take years of concerted effort and require every ounce of courage, ingenuity, patience and humility we possess. But intergenerational justice demands that we commit ourselves now as a nation to leading this green industrial revolution.
Some will no doubt call this goal unrealistic, saying it cannot be achieved, but they would underestimate the creative genius of the American people. What is unrealistic is thinking we can continue with business as usual and leave a habitable planet for our children. Americans are a supremely resourceful people with a long history of meeting, and exceeding, monumental challenges. While we have never faced anything as daunting as the global climate crisis, there are precedents for the U.S. overcoming seemingly insurmountable odds.
When destiny came knocking during World War II, we initially resisted, then answered by leading the allied forces to victory in three and a half short years.
It took a Civil War to end the scourge of slavery, and a monumental civil rights struggle to outlaw segregation, Jim Crow laws and discrimination, but we not only overcame, we elected a person of color as President of the United States.
When President John Kennedy boldly challenged America to land a man on the moon in less than a decade, our best and brightest responded by accomplishing this seemingly impossible task ahead of schedule.
It is now time for our generation to do something great.
Zero Emissions Bandwagon
It may surprise you to learn that zero emissions has already been embraced as a goal by business leaders as well-known as Bill Gates, and world leaders as prominent as UN Secretary-General Ban Ki-moon; OECD Secretary-General Angel Gurria; UN climate chief Christiana Figueres; Prince Charles; and former President Jimmy Carter, former UN Secretary-General Kofi Annan, and Archbishop Desmond Tutu of The Elders.
Again, even the conservative, consensus-based IPCC supports near zero emissions or below, albeit on a year 2100 timeline that belies the urgency of their August draft report, which warns of "irreversible impacts" from continued emissions.
Major corporations, like Google, have embraced a zero carbon goal. Others like Microsoft and Deutsche Bank are moving in this direction by committing to net zero emissions, or carbon neutrality (using carbon offsets or carbon credits to balance out remaining emissions). 684 college and university presidents (and growing) have taken a similar climate neutrality pledge. And a fossil fuel divestment movement is picking up steam on college campuses (including Stanford University, Sydney University and historically black colleges and universities) and in houses of worship around the world.
Sweden, Iceland, Costa Rica and the Maldives are among the nations vying for carbon neutrality. Denmark is committed to becoming fossil fuel free, with Copenhagen seeking to become the world's first carbon-neutral capital by 2025. In the U.S., cities like Austin and Boulder are striving for carbon neutrality, with San Francisco pledging to generate all of its electricity from renewables by 2020.
Scotland is on track to generate 100 percent of its electricity from renewables by 2020. The Philippines aims to shift the country's fuel system to 100 percent renewables in ten years. The German state of Schleswig-Holstein is set to go 100 percent renewable this year. Munich's goal is 100 percent renewables by 2025. The British Labour Party wants to decarbonize the UK's electricity grid by 2030. And the island nation of Tokelau is already 100 percent renewable.
In stark contrast, neither the U.S. President, nor a single member of the U.S. Congress, has yet publicly called for a zero emissions goal for America.
2ºC Wrong Target
Just because the governments of the world accept 2° Celsius of heating above the preindustrial average as the agreed-upon target does not make it the right target. To the contrary, last December, preeminent climate scientist James Hansen and seventeen co-authors released a study in the scientific journal PLOS ONE revealing the UN-approved 2°C ceiling is based on politics, not science, and would unleash "disastrous consequences" beyond our control.
Dr. Hansen, economist Jeffrey Sachs, and others argue that "morality" demands a rapid and dramatic cut in global carbon emissions to stay as close as possible to a 1°C ceiling (we are already at 0.85°C). Here's what they said about the urgency of dropping from the current level of 400 parts per million (a level not reached in at least 800,000 years) of carbon dioxide (CO2) in the atmosphere to 350 parts per million (ppm), the level many consider the uppermost safe limit for civilization:
"It is instructive to see how fast atmospheric CO2 declines if fossil fuel emissions are instantly terminated. Halting emissions in 2015 causes CO2 to decline to 350 ppm at century's end. A 20 year delay in halting emissions has CO2 returning to 350 ppm at about 2300. With a 40 year delay, CO2 does not return to 350 ppm until after 3000. These results show how difficult it is to get back to 350 ppm if emissions continue to grow for even a few decades."
We're obviously not going to achieve zero emissions by 2015. The point is we need to do it as soon as necessary to avoid catastrophe impacts from global climate change. Every day we delay buries us deeper in the climate hole.
Failure of Moral Leadership
The United Nations, Congress and the White House are all failing in their moral obligation to stem the tide of this gathering storm.
The United Nations is not leading on this issue, as it must. Since 1990, when the IPCC issued its first report, CO2 emissions have increased by approximately sixty percent. Last year in Warsaw, after 19 successive sessions of the UN Conference of the Parties (COP) failed to achieve meaningful emissions reductions, labor and environmental groups walked out after deciding governments were performing so poorly they could no longer legitimize the climate cop-out with their presence.
Congress is not leading on this issue, as it must. Since refusing to ratify the 1997 Kyoto protocol, the U.S. Congress has failed to enact any significant climate legislation. The closest they came was a Wall Street-friendly "cap and trade" bill passed by the Democratic-controlled House of Representatives in 2009. Described as an "unacceptable compromise" by Greenpeace and "a step backwards" by Friends of the Earth, it called for a modest 17 percent reduction of carbon emissions by 2020. Five years later, too few members of the Republican-controlled House of Representatives are even willing to admit humans are changing the climate.
The White House is not leading on this issue, as it must. The EPA's proposed rules to limit carbon pollution from existing coal-fired power plants are a step in the right direction, but President Obama's widely heralded "climate action plan" will be more PR than plan, with no chance of stabilizing the climate, unless the White House takes bold action. In fact, the administration's attempt to please all during this climate crisis with its all-of-the-above energy strategy promises more climate chaos by promoting natural gas fracking; mountaintop removal mining; deepwater and Arctic oil drilling; tar sands mining; and deafening seismic oil and gas exploration off the Atlantic coast. That the President has not yet denounced a scheme as "absurdly reckless" as Keystone XL's northern leg speaks volumes.
Even the renewable energy industry is not leading on this issue, as it must. Four years after it was first pointed out, America's largest wind, solar and geothermal trade associations continue to embrace incrementalism, when the times call for revolutionary change.
Because the climate crisis threatens all life on Earth, it is first and foremost a moral issue. We have already seen how the poor and communities of color bear the brutal brunt of fossil fuel extraction and suffer the most from extreme weather disasters. Three out of four African Americans live within 30 miles of a coal-fired power plant. African-American children have an 80 percent higher rate of asthma, and are nearly three times more likely to die from asthma, than their white peers. The moral urgency of this crisis requires a rainbow coalition of people – reflecting the diversity of our great nation – coming together to solve it.
Alarmingly, latest projections by the U.S. Energy Information Administration have fossil fuels supplying almost 80 percent of the world's energy use through 2040, with carbon dioxide emissions rising 46 percent from 2010 levels. If this perilous trend is not reversed, runaway climate change could cause most of life on Earth to go extinct, testing the survival of humanity itself.
As the nation that historically contributed the most to global climate pollution, and is in the strongest position to respond, the U.S. has a moral imperative to lead this global charge.
Making the Great Transition
It is time for America to unleash its entrepreneurial can-do spirit through a wartime-like mobilization to help save America, and the world. Innovating to zero emissions will not only help ensure our collective survival, it is the key to revitalizing our ailing economy and putting America back to work. But we don't have until 2100, or even 2050, to transition off of fossil fuels. Scientists are calling for deep cuts in emissions now. Leaders showing us how to get there include:
Zero Emissions Mandate
We have solutions. They even have names: conservation; energy efficiency; solar power; wind power; geothermal power; standing forests; organic farms; industrial hemp; electric vehicles; bicycles; mass transit; wave energy; tidal power; zero waste …
Here and there aggressive initiatives are underway. China is developing a single 38,000 MW wind project large enough to electrify a country the size of Poland. Four states in Germany already get more than 50 percent of their electricity from wind power, while in the U.S., Iowa and South Dakota are generating more than 25 percent of their electricity from wind farms. But progress is not being made at anything close to a speed and scale commensurate with the scope of the planetary emergency we face.
On, Sept. 23, a UN Climate Summit is being held in New York City. UN Secretary-General Ban Ki-moon has challenged world leaders to bring their pledges to set the world on a low-carbon path. We entreat Mr. Ban, who calls zero emissions an "achievable goal," to challenge attendees of the UN Climate Summit to bring their zero emissions plans to COP20 in Peru this December and to COP21 in France in 2015. Anything less will show our governments are not serious about solving this existential threat.
Our colleague Bill McKibben, who earlier this year called out the Obama administration for sabotaging the 2009 Copenhagen climate negotiations through NSA spying, has issued a "call to arms" inviting all who "give a damn about the biggest crisis our civilization has ever faced" to gather in New York City on Sept. 21 for a People's Climate March to demand bold climate action at the UN Summit. We ask, what could be bolder than zero emissions?
Earth is the only known habitable planet in the universe, making the climate risks to humanity so great as to warrant the utmost precaution. Now is the time for the climate justice movement to rally around a goal of zero emissions, with the U.S. leading the way by enacting zero emissions policies at the local, state and federal levels. For the love of humanity, and our children, we must act now.
Zero emissions: because the first step to making things better is to stop making things worse.
YOU ALSO MIGHT LIKE
'Irreversible' Damage to Planet From Climate Change Says Leaked IPCC Report
Bill McKibben on Democracy Now!: Obama's Nonbinding Climate Deal, IPCC Report, People's Climate March
Leonardo DiCaprio Narrates Climate Change Films Urging Shift From Fossil Fuels to Renewables
This website uses cookies to ensure you get the best experience while browsing it. By clicking 'Got It' you're accepting these terms.


The best of EcoWatch, right in your inbox. Sign up for our email newsletter!