Seabed Survey Shows Deep, Remote Ocean Waters Littered With Human Trash
May. 01, 2014 03:45PM EST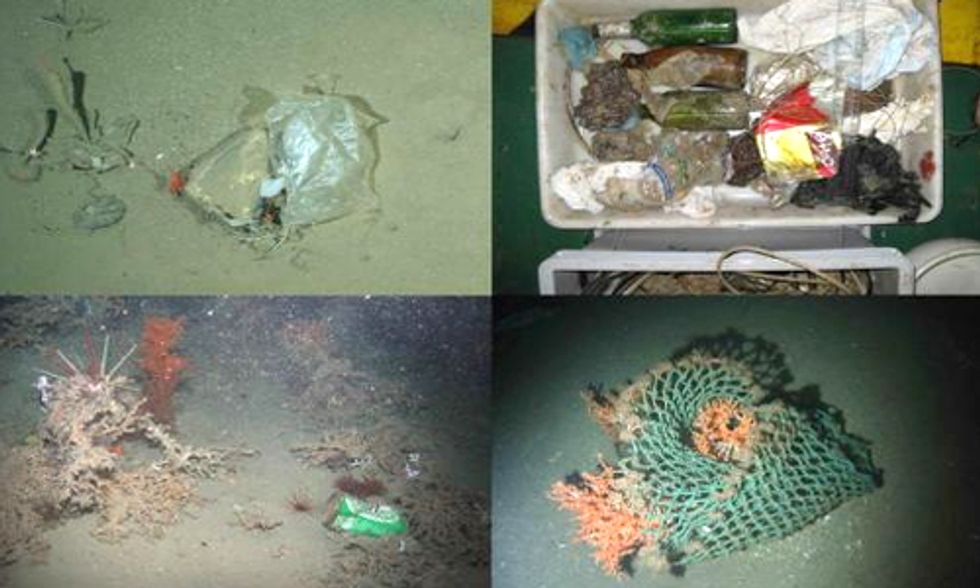 A major survey of the ocean floor has found trash piling up throughout the Atlantic and Arctic oceans and Mediterranean Sea, reaching depths of nearly three miles below the surface, according to scientists from 15 European research organizations.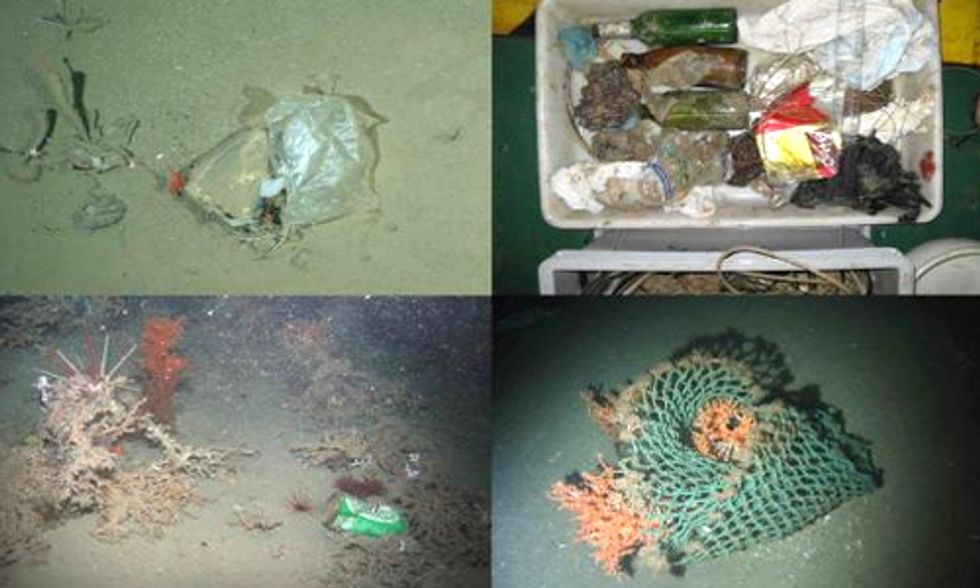 Litter was located at each of the 600 sites surveyed, with plastic accounting for 41 percent and derelict fishing gear 34 percent. Glass, metal, wood, cardboard, clothing, pottery and unidentified materials were also found. Garbage accumulated at sites as far as 2,000 kilometers (1,243 miles) from land and at depths up to 4.5 kilometers (2.8 miles), according to the report.
Seafloor litter is a major problem since it can accumulate in and kill marine animals that mistake it for food. The trash can also entangle fish, seabirds and coral.
"This survey has shown that human litter is present in all marine habitats, from beaches to the most remote and deepest parts of the oceans," one author said. "These were [humans'] first visits to many of these sites, but we were shocked to find that our rubbish has got there before us."
--------
YOU MIGHT ALSO LIKE
5 Gyres of Plastic Trash Pollute the World's Oceans
22 Facts About Plastic Pollution (And 10 Things We Can Do About It)
Proof Positive It's Time to Ban Plastic Bags
-------- 
EcoWatch Daily Newsletter