Sea Shepherd Takes Landmark Legal Action to U.S. Supreme Court
Feb. 12, 2013 04:54PM EST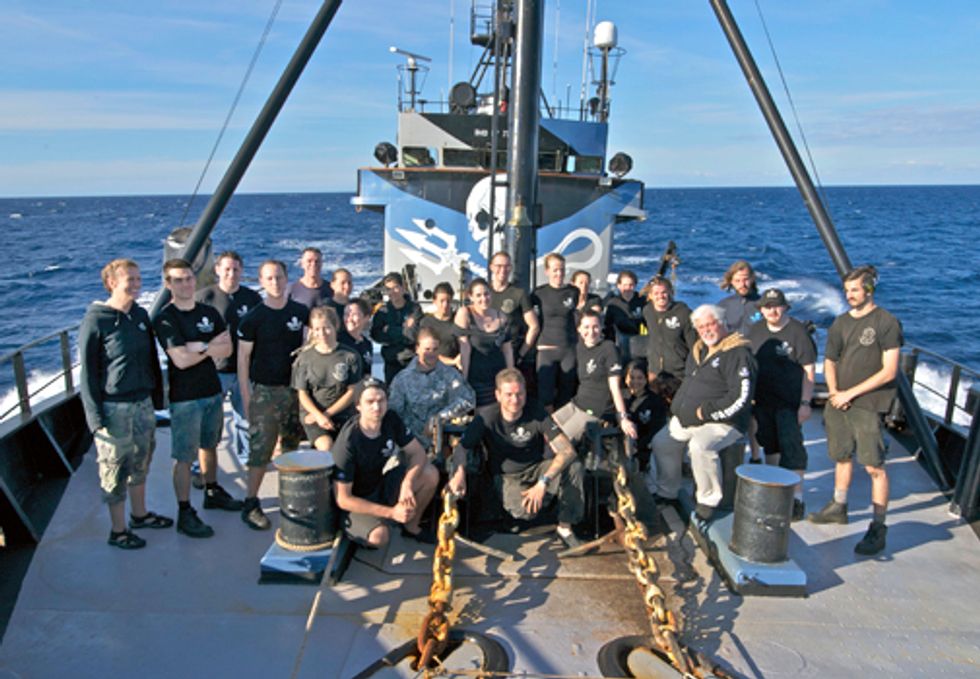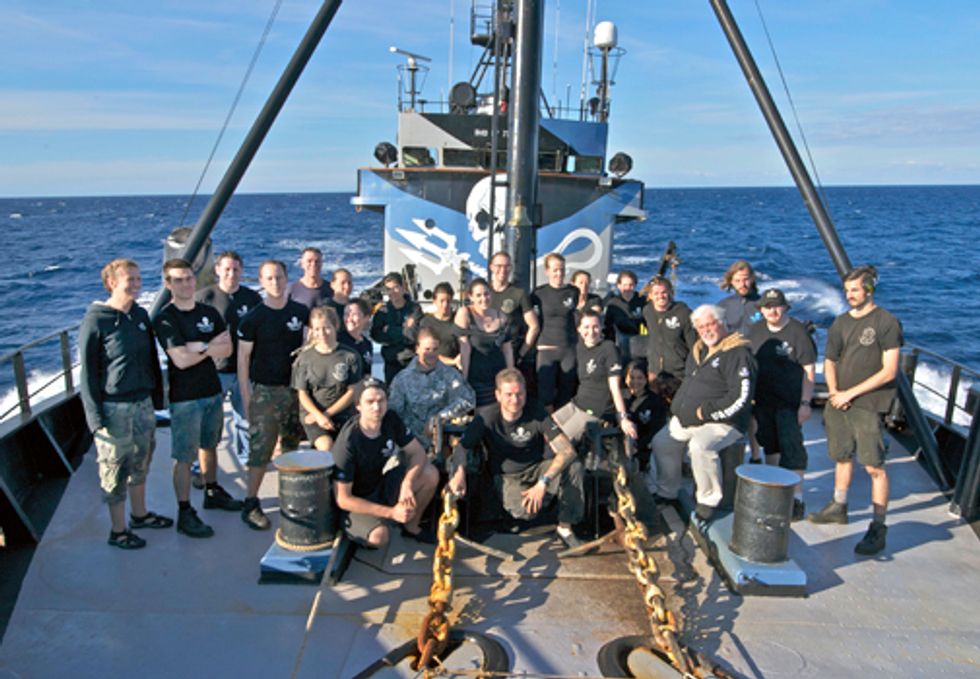 Legal counsel for the global marine conservation organization, Sea Shepherd Conservation Society, announced yesterday a landmark legal action the non-profit is taking in its ongoing battle against Japan's Institute for Cetacean Research (ICR)—a government-subsidized front for commercial whaling.
Sea Shepherd has asked the U.S. Supreme Court to lift an injunction barring it from approaching the Japanese whaling fleet working to catch whales in the Southern Ocean south of Australia.
The action comes in the wake of an injunction handed down in December by the U.S. Court of Appeals for the Ninth Circuit in favor of the ICR. The Ninth Circuit Court issued the injunction without issuing an opinion. The injunction also ignored a previous well-reasoned ruling in Sea Shepherd's favor by a District court in February of last year. Sea Shepherd is seeking relief with regard to the injunction while awaiting the Ninth Circuit's opinion.
At a press conference yesterday at The National Press Club in Washington, DC, Charles Moore, the attorney representing Sea Shepherd, said the Ninth Circuit Court's three-sentence injunction surprised the group because it was issued without warning or a chance to argue in front of the judges and without being requested by Japan's ICR.
"I've never seen a species of injunction like this before in my 30 years as a practicing attorney and litigator," said Robert F. Kennedy, Jr., president of Waterkeeper Alliance. In reference to Japan's government-supported ICR, Kennedy said, "They are really a pirate organization masquerading as a science research group."
Sea Shepherd U.S. has enforced the integrity of the internationally established Southern Ocean Whale Sanctuary against Japanese whalers for eight seasons and has done so legally, effectively and with an unblemished safety record. (This season, its ninth, is being run by Sea Shepherd Australia, a separately governed entity).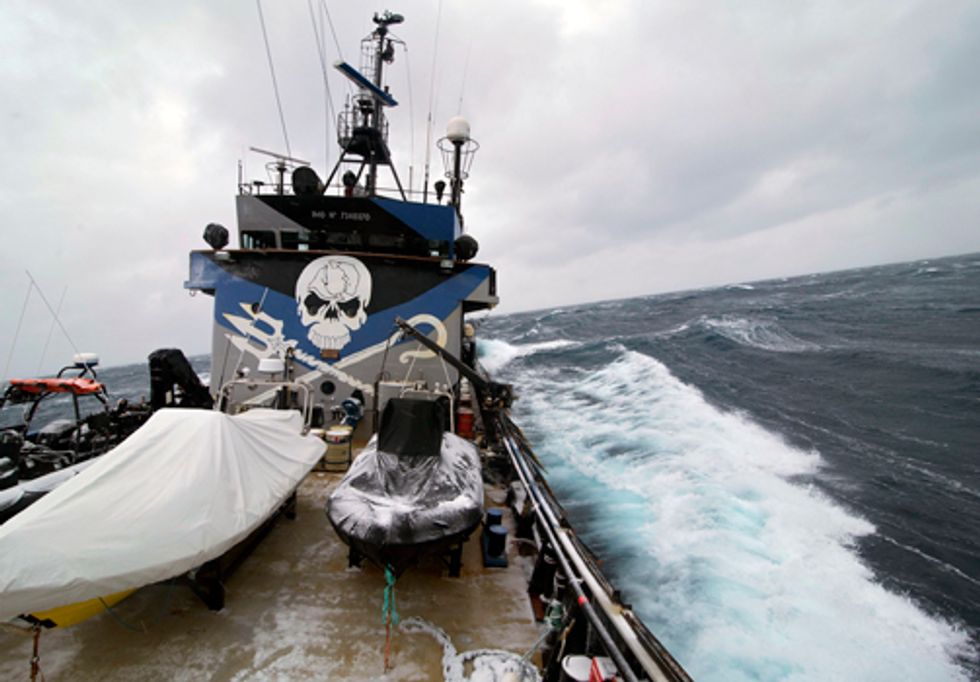 Photo: Billy Danger / Sea Shepherd
On Oct. 2, 2012, The New York Times reported Sea Shepherd cost the whalers $20.5 million USD for the 2010-2011 season alone. The organization's effectiveness has made it the target of a $30 million attack campaign by the Japanese government using taxpayer funds as well as monies siphoned from Japan's Tsunami Relief Fund, which were donated from around the world to help Japan's citizens—many still in need—not to subsidize a failing and unnecessary whaling industry.
The U.S. along with Australia, New Zealand and the Netherlands have stated publicly that they "resolutely oppose" the hunting of whales (including endangered) in a sanctuary, but the U.S. has done little to back-up its rhetoric. Yesterday's announcement will force the issue in the hope of bringing this ongoing battle to a successful conclusion for the whales and for the future of our oceans.
Visit EcoWatch's BIODIVERSITY page for more related news on this topic.
EcoWatch Daily Newsletter
Related Articles from EcoWatch