This website uses cookies to ensure you get the best experience while browsing it. By clicking 'Got It' you're accepting these terms.
Sea Levels Rising at Fastest Rate in 3,000 Years
Feb. 23, 2016 09:30AM EST
Climate
Sea levels in the 20th century rose faster than at any time in the last 3,000 years. And in the 21st century, the tides will climb ever higher—by at least 28 cms (11 inches) and possibly by as much as 130 cms (51 inches), according to two new studies.
Human activity is implicated in both studies and although neither delivers a new conclusion, each represents a new approach to studies of sea level rise as a consequence of climate change and each is a confirmation of previous research.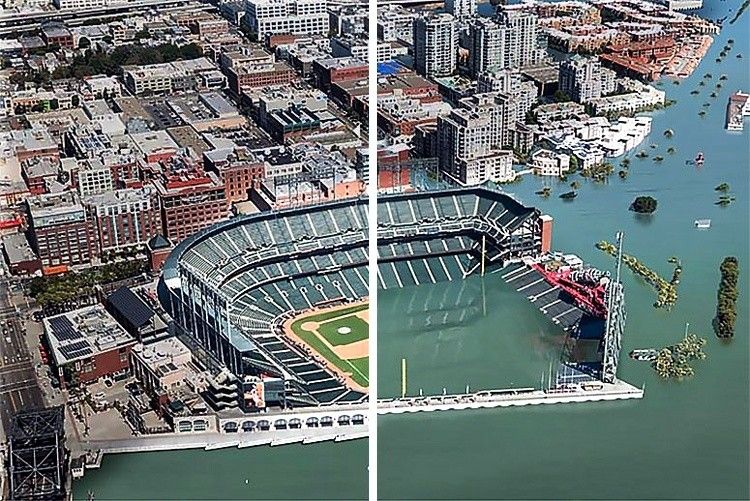 Robert Kopp, a climate scientist and Earth historian at Rutgers University in the U.S. and colleagues reveal in the Proceedings of the National Academy of Sciences that they tried to look at the greenhouse century—the 100 years in which oil, gas and coal combustion began to change the mix of carbon dioxide in the atmosphere and trigger a rise in planetary average temperatures—in the context of the last 27 centuries.
New Approach
They compiled a geological database that stretched back to the Bronze Age, which lasted, with regional variations, from the fourth to the first millennium before the Christian era. And they developed a new statistical approach to examine the sea-level indicators retrieved from marshes, coral atolls and archaeological sites around the world.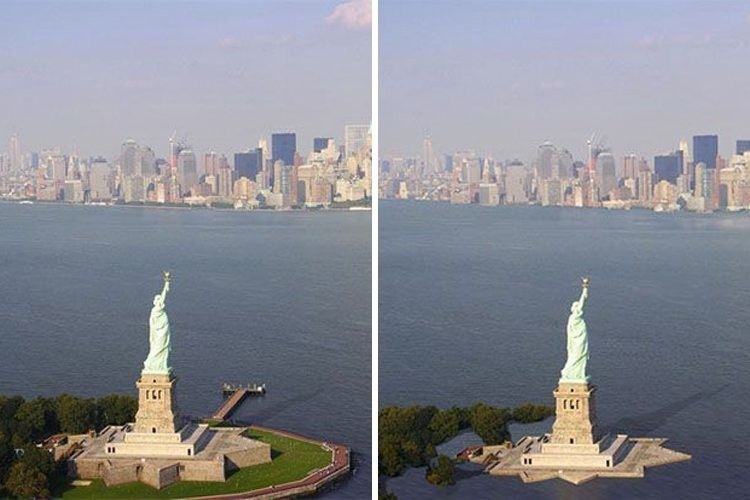 They report that although sea level rise might have happened without human action, it would have been less than half the observed 20th century increase and might even have fallen.
Had humans not piled greenhouse gases into the atmosphere, more than half the 8,000 coastal floods recorded at U.S. tide gauges in the last century might never have happened. On average, sea levels rose 14 cms between 1900 and 2000.
"The 20th century rise was extraordinary in the context of the last three millennia—and the rise over the last two decades has been even faster," Dr. Kopp said.
In the same journal, a team led by Matthias Mengel, a postdoctoral researcher at the Potsdam Institute for Climate Impact Research, Germany, report that they took a new look at what might happen to sea levels before 2100.
They modeled three scenarios for greenhouse gas emissions, incorporated the latest 20th-century data on melting glaciers and warming oceans and played with the mathematical approach in a new way to predict a set of outcomes.
Projected Increase
The most hopeful—based on the agreement by 195 nations last December at the UN climate change conference in Paris—led to a projected increase of between 28 and 56 cms. The most alarming outcome proposed a possible range of sea level rise from 57 to 131 cms.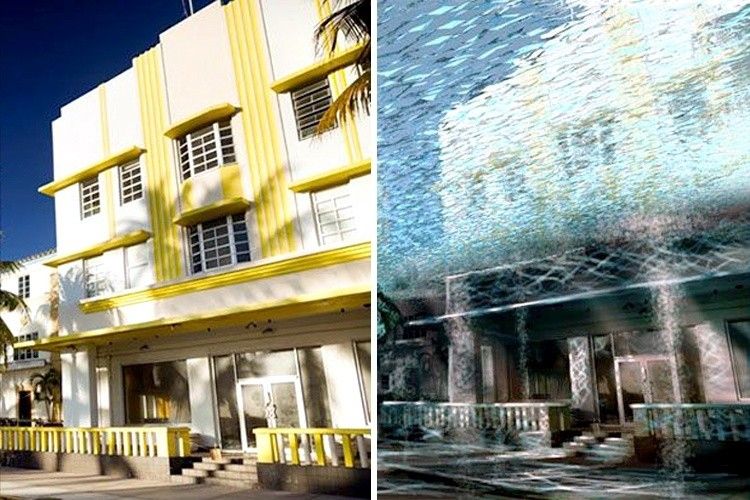 The two studies are designed to give practical information to city authorities and coastal planners.
Even a 60 cm rise means nations will have to think about coastal protection.
"With all the greenhouse gases we have already emitted, we cannot stop the seas from rising altogether, but we can substantially limit the rate of the rise by ending the use of fossil fuels," said Co-Author Anders Levermann, a professor of climate system dynamics who is based both at Potsdam and at Columbia University's Lamont-Doherty Earth Observatory in the U.S.
"This is quite a challenge, but less expensive than adaptation to unabated sea level rise, which in some regions is impossible," Prof. Levermann said. "If the world wants to avoid the greatest losses and damage, it now has to rapidly follow the path laid out by the UN climate summit in Paris a few weeks ago."
YOU MIGHT ALSO LIKE
Climate Experts to American Geophysical Union: Reject Exxon Sponsorship
Strongest Ever Southern Cyclone Crashes Into Fiji
6 Stunning Images Show Sense of Urgency to Act on Climate
EcoWatch Daily Newsletter
Tuna auctions are a tourist spectacle in Tokyo. Outside the city's most famous fish market, long queues of visitors hoping for a glimpse of the action begin to form at 5 a.m. The attraction is so popular that last October the Tsukiji fish market, in operation since 1935, moved out from the city center to the district of Toyosu to cope with the crowds.

gmnicholas / E+ / Getty Images
Kristan Porter grew up in a fishing family in the fishing community of Cutler, Maine, where he says all roads lead to one career path: fishing. (Porter's father was the family's lone exception. He suffered from terrible seasickness, and so became a carpenter.) The 49-year-old, who has been working on boats since he was a kid and fishing on his own since 1991, says that the recent warming of Maine's cool coastal waters has yielded unprecedented lobster landings.
Aerial view of lava flows from the eruption of volcano Kilauea on Hawaii, May 2018. Frizi / iStock / Getty Images
Hawaii's Kilauea volcano could be gearing up for an eruption after a pond of water was discovered inside its summit crater for the first time in recorded history, according to the AP.
The Eqip Sermia Glacier is seen behind a moraine left exposed by the glacier's retreat during unseasonably warm weather on Aug. 1 at Eqip Sermia, Greenland. Sean Gallup / Getty Images
hadynyah / E+ / Getty Images
By Johnny Wood
The Ganges is a lifeline for the people of India, spiritually and economically. On its journey from the Himalayas to the Bay of Bengal, it supports fishermen, farmers and an abundance of wildlife.
The river and its tributaries touch the lives of roughly 500 million people. But having flowed for millennia, today it is reaching its capacity for human and industrial waste, while simultaneously being drained for agriculture and municipal use.
Here are some of the challenges the river faces.
By Jake Johnson
As a growing number of states move to pass laws that would criminalize pipeline protests and hit demonstrators with years in prison, an audio recording obtained by The Intercept showed a representative of a powerful oil and gas lobbying group bragging about the industry's success in crafting anti-protest legislation behind closed doors.
Reposted with permission from our media associate Common Dreams.

DESIREE MARTIN / AFP / Getty Images
Wildfires raging on Gran Canaria, the second most populous of Spain's Canary Islands, have forced around 9,000 people to evacuate.