This website uses cookies to ensure you get the best experience while browsing it. By clicking 'Got It' you're accepting these terms.
Sea Levels Are Set for Continuing Rise
Jul. 23, 2013 11:36AM EST
Climate
By Alex Kirby
Sea-level rise may be slow to show its hand but once it really starts, researchers say, it will keep going for centuries, with baleful effects. For each degree by which the Earth warms, they believe, sea levels will probably rise by over two meters.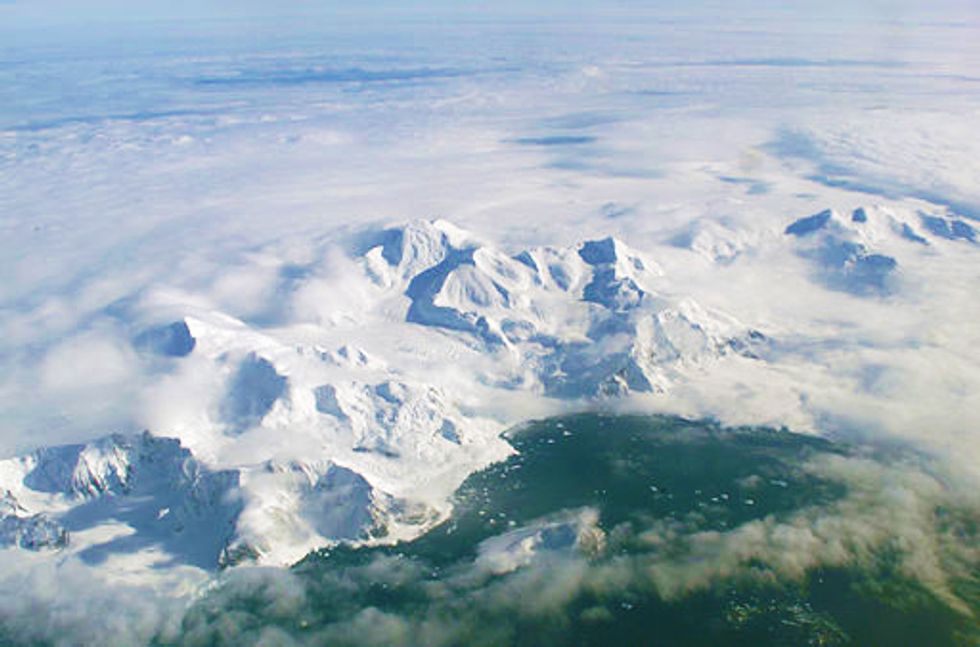 Some recent research has suggested that the future rate of sea-level rise may not be as fast as scientists had expected. But a study published in the Proceedings of the National Academy of Sciences, The multi-millennial sea-level commitment of global warming, paints a different picture.
Today's greenhouse gas emissions will cause sea levels to rise for centuries to come. "CO2 [carbon dioxide], once emitted by burning fossil fuels, stays an awful long time in the atmosphere," says Anders Levermann, lead author of the study and research domain co-chair at the Potsdam Institute for Climate Impact Research in Germany. "Consequently, the warming it causes also persists."
The oceans and ice sheets are slow to respond to warming, simply because of their enormous mass, which is why observed sea-level rise is now measured in millimeters per year. But once they start responding, they are unrelenting.
"The problem is: once heated out of balance, they simply don't stop," says Levermann. "We're confident that our estimate is robust because of the combination of physics and data that we use."
The study is the first to combine evidence from the Earth's early climate history with comprehensive computer simulations using physical models of all four major contributors to long-term global sea-level rise.
Correctly Estimating Future Rise
During the twentieth century, sea level rose by about 0.2 meters, and it is projected at the moment to rise by significantly less than two metes by 2100, even under the most far-reaching scenarios considered.
But the researchers say past climate records, which average sea-level and temperature changes over a long time, suggest much higher sea levels during periods of Earth history that were warmer than at present.
For this study, the international team used data from sediments from the sea bottom and ancient raised shorelines found on coastlines around the world. All the models are based on fundamental physical laws.
"The Antarctic computer simulations were able to simulate the past five million years of ice history, and the other two ice models were directly calibrated against observational data—which in combination makes the scientists confident that these models are correctly estimating the future evolution of long-term sea-level rise", says Peter Clark, a palaeo-climatologist at Oregon State University, U.S., and co-author of the study.
While it remains a challenge to simulate rapid ice loss from Greenland and Antarctica, the models are able to capture ice loss that occurs on long time scales where the research team says a lot of the small rapid motion averages out.
If global average temperature rises by 4 degrees Celsius compared with pre-industrial times, which in a business-as-usual scenario is projected to happen within less than a century, the Antarctic ice sheet will contribute about 50 percent of sea-level rise over the next two millennia.
"Continuous sea-level rise is something we cannot avoid unless global temperatures go down again. Thus we can be absolutely certain that we need to adapt"
The researchers say that while thermal expansion of the ocean (the way warmer water expands) and melting mountain glaciers are the most important factors causing sea-level change today, the Greenland and Antarctic ice sheets will be the dominant contributors within the next two millennia.
Half of that rise might come from ice loss in Antarctica, which is currently contributing less than 10 percent to global sea-level rise. Greenland will add another 25 percent to the total, while thermal expansion, currently the largest component of sea-level rise, will contribute only about 20 percent. The share from mountain glaciers will decline to less than 5 percent, mostly because many will shrink to a minimum.
"Continuous sea-level rise is something we cannot avoid unless global temperatures go down again," Levermann says. "Thus we can be absolutely certain that we need to adapt."
"Sea-level rise might be slow on the time scales on which we elect governments, but it is inevitable and therefore highly relevant for almost everything we build along our coastlines, for many generations to come."
The International Energy Agency said last month that the world was on a path which was likely to result in a temperature increase of between 3.6 degrees Celsius and 5.3 degrees Celsius. The following week the World Bank said that, without concerted action now, the world could warm by two degrees Celsius within 20 or 30 years, and by 4 degrees Celsius by the end of the century.
Recent research suggests that even fairly modest sea-level rise is cause for concern, chiefly because of its ability to increase the probable frequency of severe storms and floods.
Earlier this month the World Meteorological Organization published its report, The Global Climate 2001-2010: A Decade of Climate Extremes.
It reported that during the decade from 2001 to 2010 "global mean sea levels rose about three millimeters (mm) per year, about double the observed 20th century trend of 1.6 mm per year. Global sea level averaged over the decade was about 20 centimeters higher than that of 1880."
Visit EcoWatch's CLIMATE CHANGE page for more related news on this topic.
——–

EcoWatch Daily Newsletter
A sign marks the ground covering TransCanada's Keystone I pipeline outside of Steele City, Nebraska on April 21, 2012. Lucas Oleniuk / Toronto Star via Getty Images

The company behind the controversial and long-delayed Keystone XL pipeline announced it would proceed with the project Tuesday, despite concerns about the climate impacts of the pipeline and the dangers of transporting construction crews during a pandemic.
Penguins are seen near the Great Wall station in Antarctica, Feb. 9, days after the continent measured its hottest temperature on record at nearly 65 degrees Fahrenheit. Xinhua / Liu Shiping / Getty Images
By Richard Connor
Scientists have recorded Antarctica's first documented heat wave, warning that animal and plant life on the isolated continent could be drastically affected by climate change.
The Athos I tanker was carrying crude oil from Venezuela when a collision caused oil to begin gushing into the Delaware River.
U.S. Department of the Interior
A case that has bounced around the lower courts for 13 years was finally settled yesterday when the U.S. Supreme Court upheld a lower court decision, finding oil giant Citgo liable for a clean up of a 2004 oil spill in the Delaware River, according to Reuters.
The buildings of downtown Los Angeles are partially obscured in the late afternoon on Nov. 5, 2019, as seen from Pasadena, California, a day when air quality for Los Angeles was predicted to be "unhealthy for sensitive groups." Mario Tama / Getty Images
The evidence continues to build that breathing dirty air is bad for your brain.
Wave power in Portugal. The oceans' energy potential is immense. Luis Ascenso, via Wikimedia Commons
By Paul Brown
The amount of energy generated by tides and waves in the last decade has increased tenfold. Now governments around the world are planning to scale up these ventures to tap into the oceans' vast store of blue energy.