This website uses cookies to ensure you get the best experience while browsing it. By clicking 'Got It' you're accepting these terms.


The best of EcoWatch, right in your inbox. Sign up for our email newsletter!
Scientists Say 'No Consensus on GMO Food Safety'
Oct. 21, 2013 04:00PM EST
Health + Wellness
An international group of more than 90 scientists, academics and physicians released a statement today saying there is no scientific consensus on the safety of genetically modified (GM) foods and crops.
The statement was issued in response to recent claims from the GM industry and some scientists, journalists and commentators that there is a "scientific consensus" that genetically modified organisms (GMO) were generally found safe for human and animal consumption. The statement calls these claims misleading and says, "This claimed consensus on GMO safety does not exist."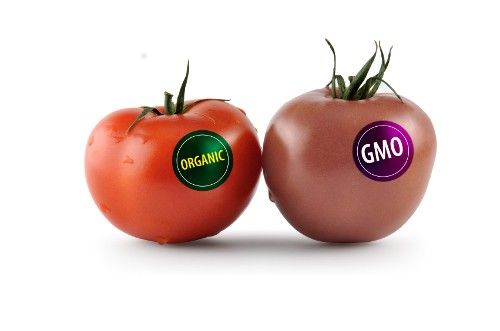 Moreover, the claim encourages a climate of complacency that could lead to a lack of regulatory and scientific rigor and appropriate caution, the group said, potentially endangering the health of humans, animals and the environment.
"The statement draws attention to the diversity of opinion over GMOs in the scientific community and the often contradictory or inconclusive findings of studies on GMO safety," said Dr. Angelika Hilbeck, chairwoman of the European Network of Scientists for Social and Environmental Responsibility (ENSSER) and one of the signers. "These include toxic effects on laboratory animals fed GM foods, increased pesticide use from GM crop cultivation and the unexpected impacts of Bt insecticidal crops on beneficial and non-target organisms."
Sigers of the statement include prominent and respected scientists, including Dr. Hans Herren, a former winner of the World Food Prize and this year's Alternative Nobel Prize laureate, and Dr. Pushpa Bhargava, known as the father of modern biotechnology in India.
Signers of the statement are calling for the compliance to the precautionary approach to GM crops and foods internationally agreed upon in the Cartagena Protocol on Biosafety and UN's Codex Alimentarius.
ENSSER released the statement the week after the World Food Prize was awarded to two executives of the GM seed giants Monsanto and Syngenta, provoking outrage worldwide. 
EcoWatch Daily Newsletter
jenifoto / iStock / Getty Images
Many people consider granola bars a convenient and healthy snack and enjoy their flavor and versatility.
A common green darners (Anax junius). Judy Gallagher / Flickr
By Jason Bittel
It's that time of year again: Right now, monarch butterflies are taking wing in the mountains of northwestern Mexico and starting to flap their way across the United States.
fstop123 / iStock / Getty Images Plus
At EcoWatch, our team knows that changing personal habits and taking actions that contribute to a better planet is an ongoing journey. Earth Day, happening on April 22, is a great reminder for all of us to learn more about the environmental costs of our behaviors like food waste or fast fashion.
To offer readers some inspiration this Earth Day, our team rounded up their top picks for films to watch. So, sit back and take in one of these documentary films this Earth Day. Maybe it will spark a small change you can make in your own life.
Denali national park. Domen Jakus / Flickr / CC BY-NC 2.0
By Stephanie Gagnon
Happy National Parks Week! This year, between April 20 and 28, escape to the beautiful national parks — either in person or in your imagination — and celebrate the amazing wildlife that calls these spaces home.
Sesame, three months old, at Seal Rescue Irleand.
Screenshot / Seal Rescue Ireland Instagram
On Friday, Seal Rescue Ireland released Sesame the seal into the ocean after five months of rehabilitation at the Seal Rescue Ireland facility. Watch the release on EcoWatch's Facebook.

Beer packs of Guinness will now come in a cardboard box. Diageo

By Jordan Davidson
Guinness is joining the fight against single use plastic. The brewer has seen enough hapless turtles and marine life suffering from the scourge of plastic.
Maskot / Getty Images
People of all ages are spending more of their day looking at their phones, computers and television screens, but parents now have another reason for limiting how much screen time their children get — it could lead to behavioral problems.