This website uses cookies to ensure you get the best experience while browsing it. By clicking 'Got It' you're accepting these terms.
Scientists Baffled Over Unprecedented Warming of Ocean Off Atlantic and Pacific Coasts
Jun. 28, 2015 11:10AM EST
Climate
Oceanographers are puzzled by an accelerated burst of warming sea that threatens the fisheries of the American Atlantic coast.
Meanwhile, off the U.S. West coast, scientists report that they have been baffled by a mysterious "blob" of water up to 4°C warmer than the surrounding Pacific, linked to weird weather across the entire country.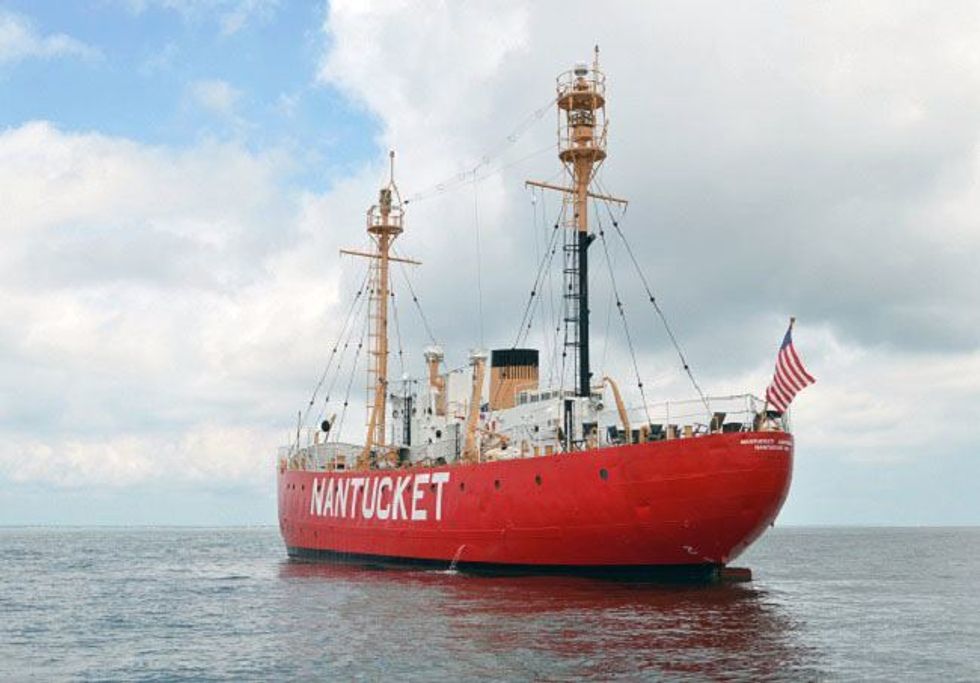 Photo credit: Putneypics via Flickr
Jacob Forsyth and research colleagues from the Woods Hole Oceanographic Institution (WHOI) in Massachusetts report in the Journal of Geophysical Research: Oceans that the ocean off the US north-east continental shelf has been warming at unprecedented levels for 13 years.
Their findings came after analysis of data from sensors—called bathythermographs—dropped 14 times a year from the container ship Oleander, which for 37 years has travelled between New Jersey and Bermuda. Each detector takes the temperature of the water column as it sinks up to 700 meters.
Startling discovery
What they were startled to discover was an unexplained, and unprecedented, rise in the water temperatures that may be linked with an equally mysterious sea level anomaly: sea levels are going up, but they are going up faster off the north-east coast of the U.S. than almost anywhere else.
"The warming rate since 2002 is 15 times faster than from the previous 100 years," says Glen Gawarkiewicz, a WHOI senior scientist and one of the authors of the report.
"There's just been this incredible acceleration to the warming, and we don't know if it's decadal variability or if this trend will continue."
To make sure of their perspective, the authors compared their analysis with surface data from the Nantucket lightship and other such installations along the coast, from 1880 to 2004. The new study shows that the warming is not just confined to surface waters.
Although there must be some link with the steady rise in atmospheric temperatures because of global warming as a result of human-made carbon dioxide emissions, the oceanographers suspect there may also be another explanation, so far undiscovered.
Off the Pacific coast, meteorologists have been scratching their heads over the appearance in 2014 of a "remarkably" warm patch—1,500 kilometres across in every direction and 100 metres deep—that could be linked to "weird" weather across the continental US that has seen heat and drought in the west and blizzards and chills in the East.
High pressure ridge
Nicholas Bond,  a research meteorologist at the University of Washington in Seattle, and colleagues report in Geophysical Research Letters that what they have called "the blob" was linked to a persistent high pressure ridge, linked in turn to a calmer ocean during the last two northern hemisphere winters.
The blob plays a sure role in the West Coast weather. Air sweeping across it picks up heat, and this results in warmer temperatures and lower snowpack in coastal mountains—which certainly stoke up the conditions for drought.
A second study in Geophysical Research Letters links the warm Pacific puzzle to the big freezein the eastern states in 2013 and 2014.
Once again, there doesn't seem to be a direct connection with climate change, but it raises the specter of changes to come.
"This is a taste of what the ocean will be like in future decades," Dr Bond says. "It wasn't caused by global warming, but it's producing conditions that we think are going to be more common with global warming."
YOU MIGHT ALSO LIKE
Warning: Climate Change Is Hazardous to Your Health
Groundbreaking Court Ruling Says State Must Address Climate Change, Thanks to Teen Lawsuit
EcoWatch Daily Newsletter
Aerial shot top view Garbage trucks unload garbage to a recycle in the vicinity of the city of Bangkok, Thailand. bugto / Moment / Getty Images
German researchers have identified a strain of bacterium that not only breaks down toxic plastic, but also uses it as food to fuel the process, according to The Guardian.
The Environmental Protection Agency (EPA) issued a policy memo yesterday that is an expansive relaxation of legally mandated regulations on polluting industries, saying that industries may have trouble adhering to the regulations while they are short-staffed during the coronavirus global pandemic, according to the AP.
Hurricane Dorian was one of the 2019 Atlantic hurricane season's most devastating storms. NASA
2019 marked the fourth year in a row that the Atlantic hurricane season saw above-average activity, and it doesn't look like 2020 will provide any relief.
The deep, open ocean may seem like an inhospitable environment, but many species like human-sized Humboldt squids are well-adapted to the harsh conditions. 1,500 feet below the ocean's surface, these voracious predators could be having complex conversations by glowing and changing patterns on their skin that researchers are just beginning to decipher.
A worker distributes disinfection wipes at a farmers market at Richard Tucker Park in New York City on March 21, 2020. Lev Radin / Pacific Press / LightRocket via Getty Images
Not many restaurants will be able to survive coronavirus, and this is a personal, social and national tragedy.
I'm worried about farmers markets too.