Scare at Pennsylvania Fracking Station after Explosion
Mar. 30, 2012 09:00AM EST
Energy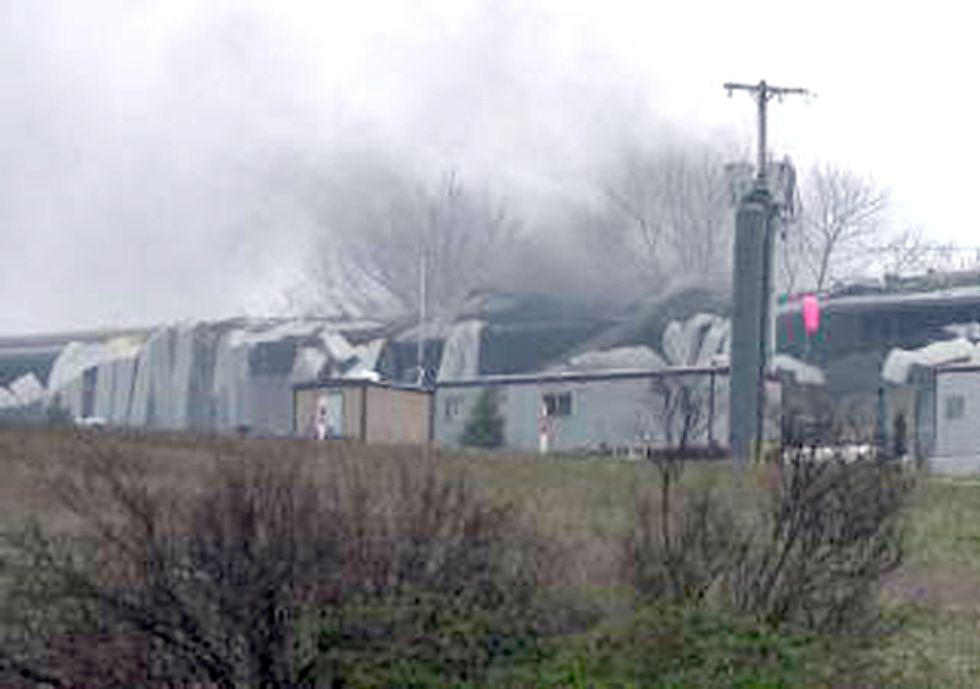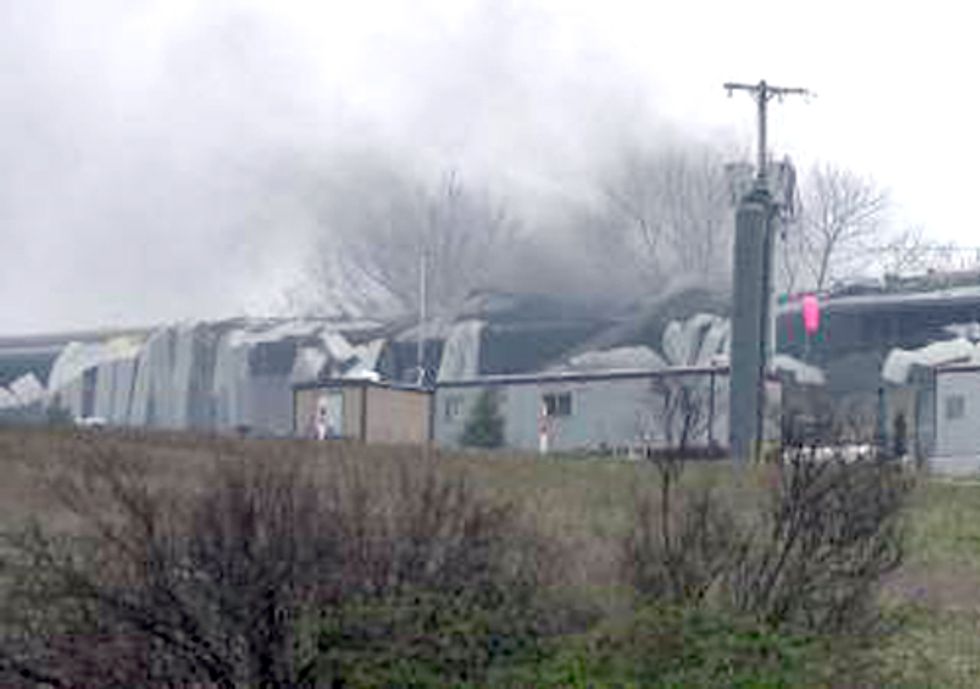 The following statement is from New Yorkers Against Fracking spokesperson David Braun on the explosion at a natural gas compressor station in northeastern Pennsylvania on March 29:
"The explosion this morning in northeastern Pennsylvania is yet another reminder about the inherent dangers of fracking. Whether it's contaminated drinking water from fracking runoff or safety risks associated with drilling, New Yorkers shouldn't be forced to sacrifice our health, safety and welfare in the name of fossil fuel industry profits.
"This incident demonstrates the cumulative impacts of an industry with a long history of violations, disasters and a record of putting profits before the health of residents and communities where they operate. The New York State Department of Environmental Conservation has not adequately studied the health impacts of fracking and the impacts on our communities.
"We are counting on Governor Cuomo and the legislature to heed the warnings from Pennsylvania and the growing body of science that show that fracking cannot be done without sacrificing our health and water. Only a ban will keep our state safe." 
About Hydraulic Fracking:
Big oil and gas companies are doing everything they can to open New York up to dirty hydrofracking. High volume hydraulic fracturing, combined with horizontal drilling, involves pumping millions of gallons of water, chemicals and sand underground to extract natural gas from shale bedrock. Multiple studies show how inherently dangerous it is. Most New Yorkers are wary of fracking. A recent Marist poll found a majority of New Yorkers oppose legalizing fracking due to its potential to contaminate New York's watersheds with carcinogens and other toxicants. The New York State Department of Environmental Conservation is currently reviewing more than 66,000 comments sent to the agency about New York's hydrofracking proposals.
With or without regulations in place, fracking is a menace to public health. It lays down blankets of smog, fills roadway with trucks hauling hazardous materials, sends sediment into streams, and generates immense quantities of radioactive, carcinogen-laced waste for which no fail-safe disposal options exist.
Since fracking began in states outside of New York, there have been more than a thousand reports of water contamination. New studies link fracking-related activities to contaminated groundwater, air pollution, illness, death and reproductive problems in cows, horses and wildlife, and most recently human health problems. A recent study from the Colorado School of Public Health found that those living within a half-mile of a natural gas drilling site faced greater health risks than those who live farther away.
New York has seen a surge of local fracking bans enacted across the state Overall, 82 towns and 6 counties have enacted bans or moratoria in New York State.  Seventy-one municipalities are also considering or staging a ban or moratorium. In the past few weeks, Buffalo, the second largest city in New York, and Niagara Falls both passed resolutions calling for Gov. Cuomo and the state legislature to pass a statewide ban on fracking.
About New Yorkers Against Fracking
New Yorkers Against Fracking, is a new coalition of diverse organizations that support a fracking ban, are joining together to tell Gov. Cuomo and our leaders in Albany to stand up for New Yorkers to keep our water and our state safe by banning hydrofracking.
Founding members of New Yorkers Against Fracking include statewide and national organizations like Citizen Action of New York, New York State Breast Cancer Network, Food & Water Watch, Catskill Mountainkeeper, Frack Action, Water Defense, the Working Families Party joining with local grassroots anti-fracking groups and business in each part of the state such as Brewery Ommegang, Frack-Free Catskills and Fingerlakes Clean Waters Initiative and many more. The full list of more than 50 organizations can be found by clicking here.
Sandra Steingraber, Ph.D., author, biologist, advocate and recent winner of the prestigious Heinz Award for her life's work, donated a significant portion of her award to help prevent fracking in New York—providing the seed money for this effort. Diagnosed with cancer in her youth, Steingraber is a central voice in the fight against fracking and has devoted her career to understanding the ways in which chemical contaminants in air, water and food endanger human health. 
Sandra will serve as an honorary member of the New Yorkers Against Fracking advisory committee. Joining Sandra as honorary advisory committee members will be Niagara native, former Love Canal resident and founder of Center for Health, Environment and Justice Lois Gibbs and outspoken anti-fracking advocate and upstate resident and actor Mark Ruffalo.
For more information, click here.
EcoWatch Daily Newsletter
Related Articles from EcoWatch