Saving the Pacific, One National Monument and Climate Warrior at a Time
Aug. 14, 2014 04:53PM EST
Climate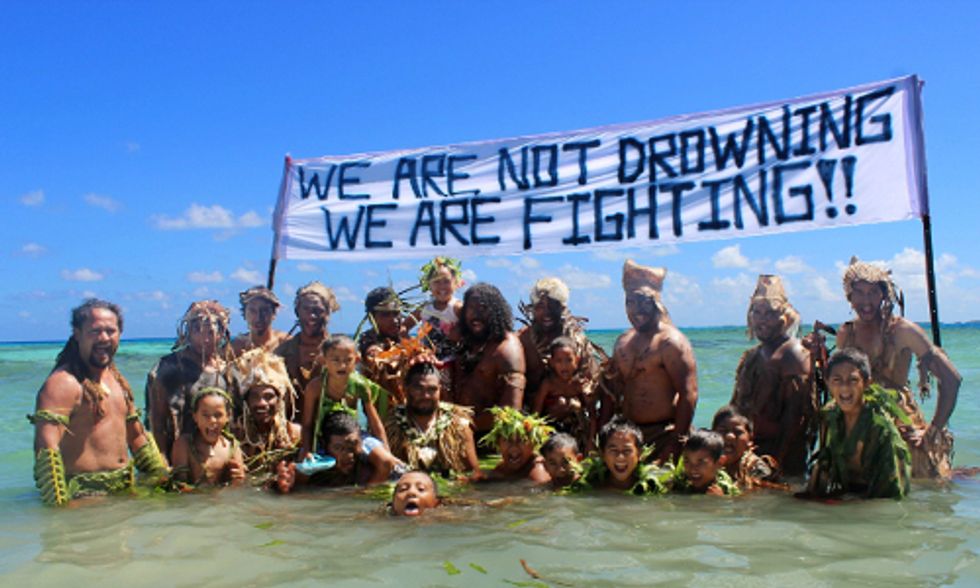 The Pacific Ocean and Pacific Islands are in trouble, and not just from the recent spate of storms.
Because of climate change, oceans are facing increasing acidification, which is devastating to marine life, and islands face the threat of disappearing due to sea level rise.
But there is always hope.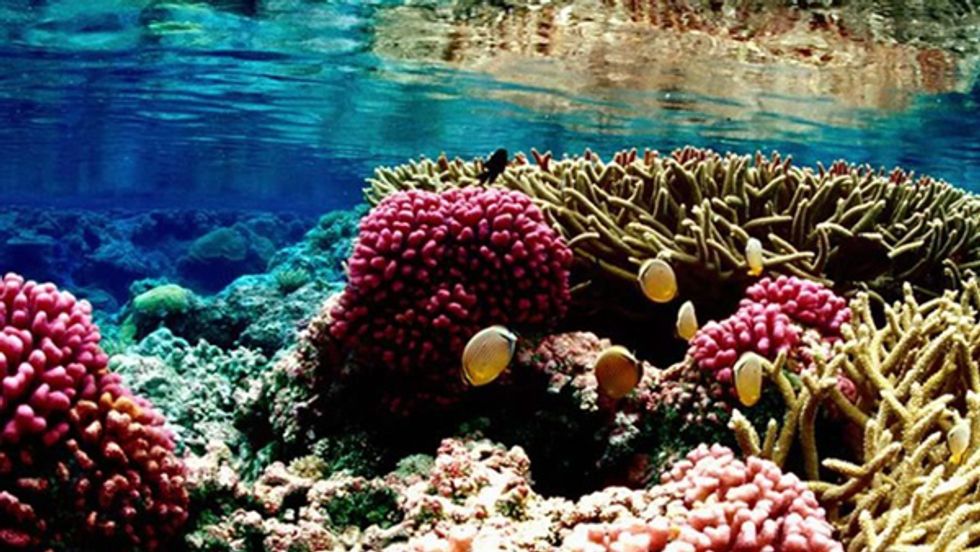 The Pacific Remote Islands Marine National Monument contains remarkably rich coral ecosystems. Photo Credit: Jim Maragos/U.S. Fish and Wildlife Service
The Pew Charitable Trusts' Global Ocean Legacy project has played a key role in urging governments to protect almost one million square miles of ocean from ecosystem threats. Their latest undertaking? Urging President Obama to expand and protect the Pacific Remote Islands Marine National Monument.
The planned expansion of the national monument, announced in June, would create an area larger than Alaska, increasing protection of U.S. waters in the Pacific by up to 671,000 square miles. Extending the boundaries would result in the world's most extensive network of marine protected areas, which, as research shows, is essential to increasing oceans species' diversity and resilience to climate change.
While the national monument expansion is still under consideration by the Obama administration, a group of Pacific Islanders called the Pacific Climate Warriors are doing their part to protect their home from the effects of climate changes, telling the world: "We are not drowning. We are fighting."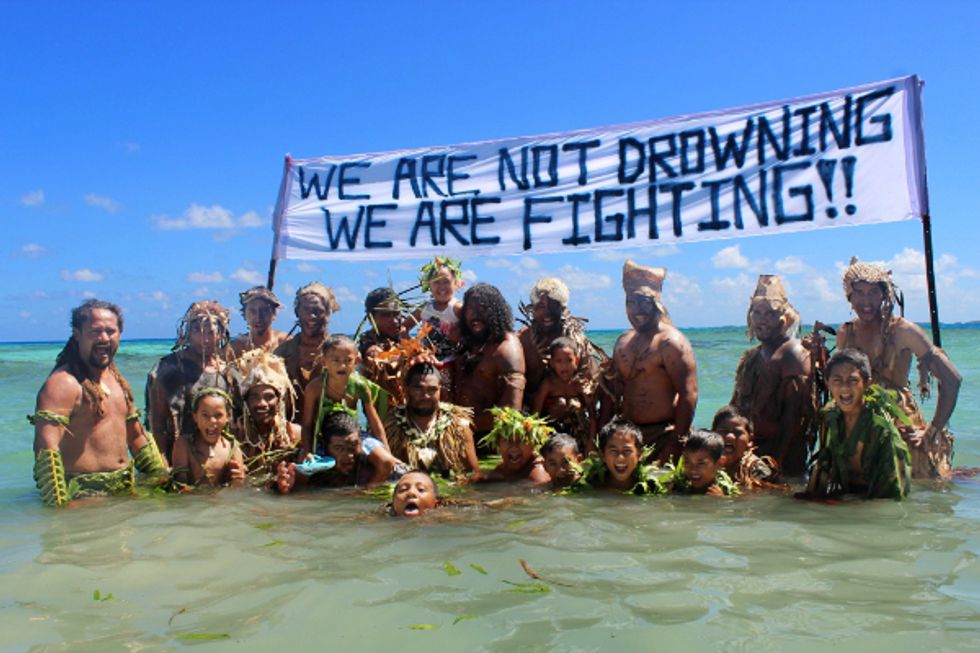 Photo credit: 350 Pacific
The Pacific Climate Warriors have been building traditional canoes in preparation for an epic journey to Australia this October, where they will stand up to those blocking climate action and to the fossil fuel industry that is destroying their homelands.
350 Pacific, active in 15 of the Pacific Island Nations, launched a video explaining the mission of the campaign:
The Pacific Warriors will travel Australia and share their story of struggle, confident that Australians will stand up and say "we will not let our neighbors drown."
As the group states:
For 20 years we've asked world leaders to take action to stop polluting the atmosphere. Unless we act now, many of our Pacific Islands face losing everything to sea level rise. We cannot wait any longer.
You Might Also Like
Rising Sea Levels Could Spark Largest Migration of Displaced People in History
How Acidification, Overfishing and Plastics Threaten the World's Oceans
EcoWatch Daily Newsletter
Recent Stories from EcoWatch