Save The Frogs Day Events Taking Place Worldwide
Apr. 27, 2012 07:00AM EST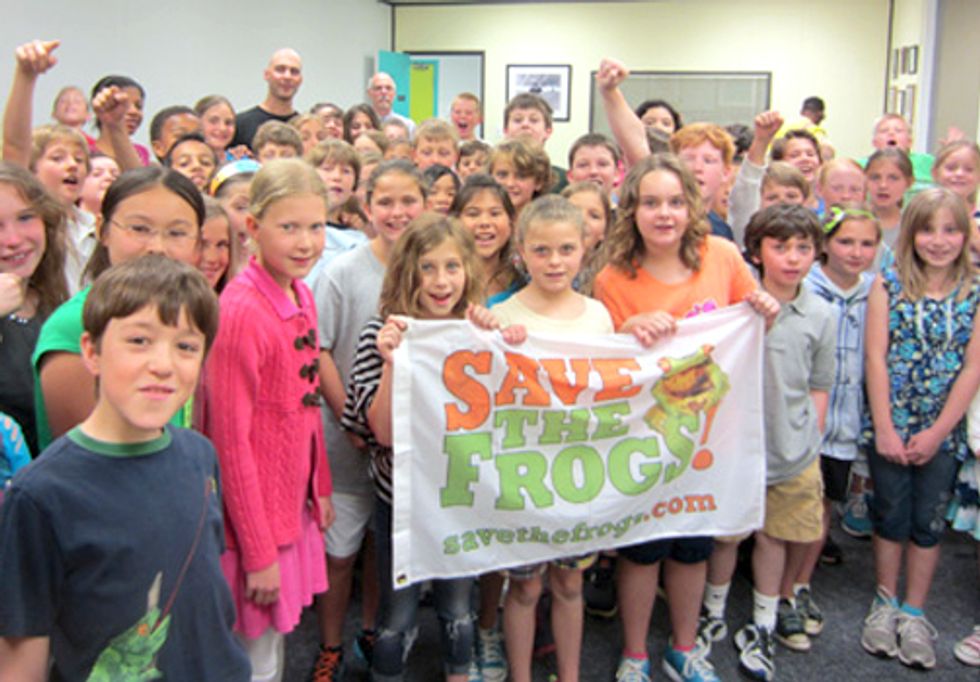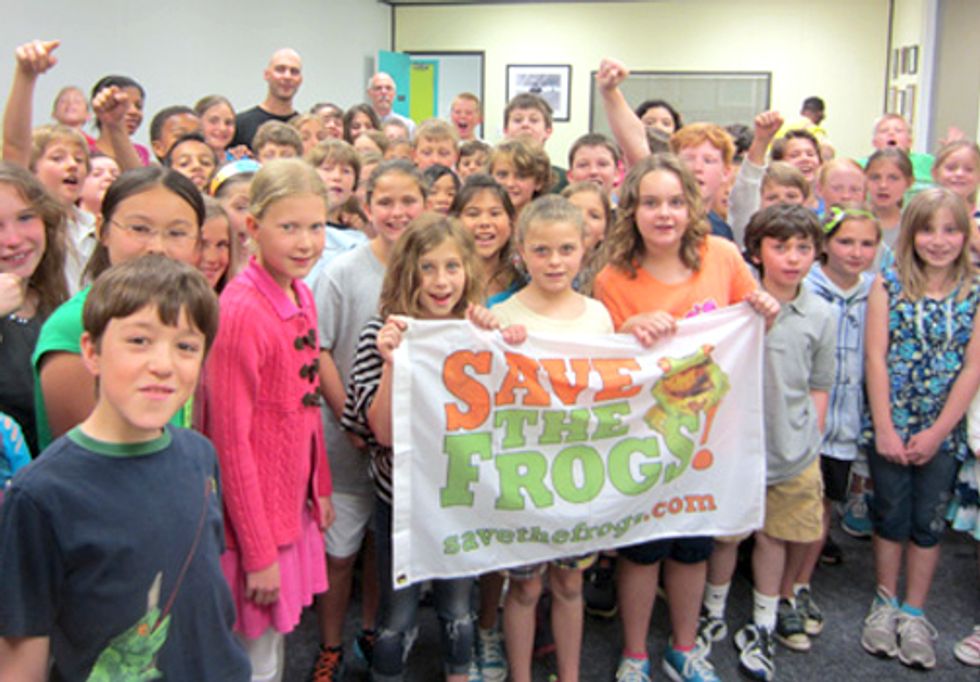 Frog lovers and environmentalists of all ages are gearing up for the 4th Annual Save The Frogs Day, set for Saturday, April 28. The annual celebration of amphibians will be the largest day of amphibian education and conservation action in the planet's history. At least 180 Save The Frogs Day events are happening in 37 countries, including the U.S., Canada, Brazil, Bangladesh, Ghana and Pakistan. The goal is to raise awareness of the rapid disappearance of frog species worldwide. The events are being coordinated by SAVE THE FROGS!, a California-based nonprofit dedicated to amphibian conservation.
Amphibian populations worldwide have been declining at unprecedented rates, and nearly one-third of the world's amphibian species are threatened with extinction. Up to 200 species have completely disappeared in recent years. Amphibians are faced with an onslaught of environmental problems, including climate change, pollution, infectious diseases, habitat loss, invasive species, and over-harvesting for the pet and food trades. "The goal of Save The Frogs Day is to get people worldwide educating their fellow citizens about the plight of amphibians and ways they can help" says Dr. Kerry Kriger, founder & executive director of SAVE THE FROGS!. "Frogs eat mosquitoes, provide us with medical advances, serve as food for birds, fish and monkeys, and their tadpoles filter our drinking water. There are lots of reasons to save them."
Dr. Kriger will be leading a Save The Frogs Day 5K race in downtown Seattle on April 28. Other Save The Frogs Day events include a frog legs protest at the Coney Island, N.Y. location of Nathan's Famous, a nationwide chain restaurant that sells frog legs. Up to a billion frogs are taken out of the wild for use as food by humans each year; protesters hope to raise awareness of the issue and bring an end to frog leg sales at the restaurant. In San Francisco, SAVE THE FROGS! supporters will gather at Sharp Park, a rare coastal wetland that the city pumps out to sea to create dry land for a taxpayer-funded golf course—illegally killing endangered California Red-Legged Frogs in the process.
Outside the U.S. there will be scientific conferences focused on frog conservation in Ghana, Bangladesh and Mexico; frog photo exhibitions in Colombia, Malaysia and Australia; and frog art exhibits in Brazil and India.
Save The Frogs Day 2012 has been officially recognized by Gov. Bev Perdue of North Carolina; Gov. Nikki Haley of South Carolina; Mayor Bob Buckhorn of Tampa, Fla.; Mayor Tom Lowry of Three Rivers, Mich.; and the Michigan House of Representatives.
You can learn more about Save The Frogs Day and events in your area by clicking here.
EcoWatch Daily Newsletter