Save Seeds to Protect Biodiversity
Jun. 19, 2014 12:40PM EST
Food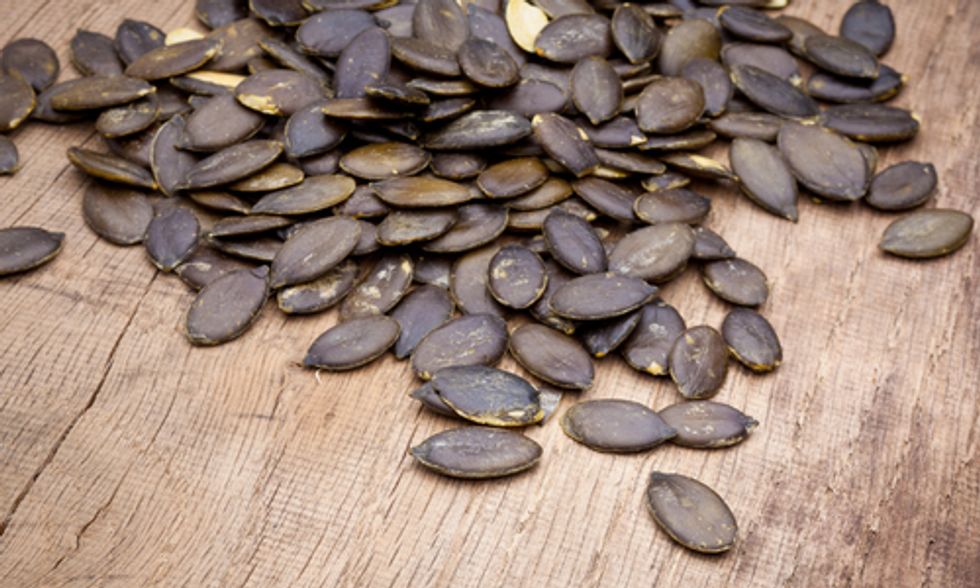 The documentary SEED points out that many irreplaceable seeds are nearing extinction. The future of seeds is at risk from biotech and industrial seed companies that control seeds through genetic modification and patents.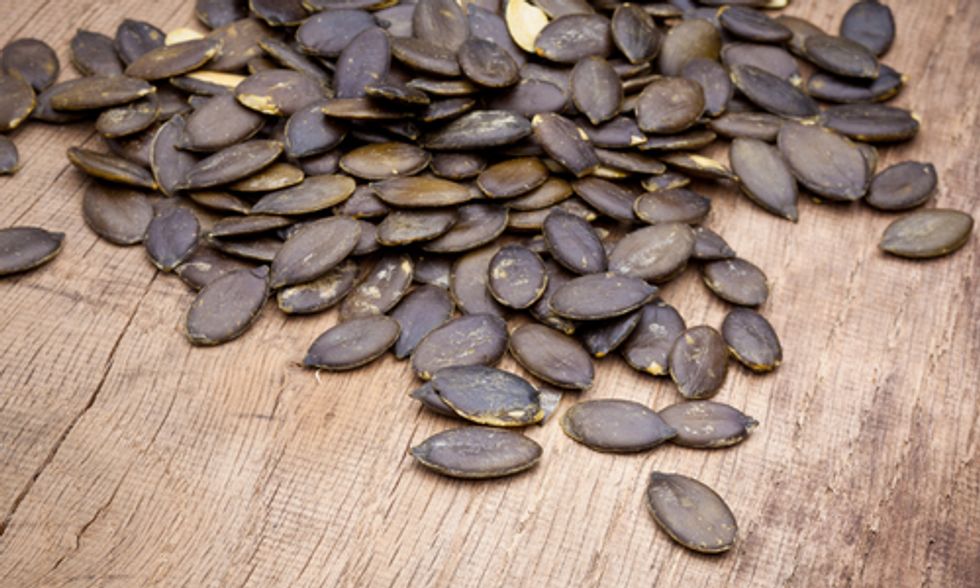 Photo courtesy of Shutterstock
Saving seeds, once a common gardening practice, has grown again in popularity—both to create sound ecological systems and to empower individuals.
As Dr. Vandana Shiva affirms in her Declaration on Seed Freedom: Seed freedom is the birth right of every form of life and is the basis for the protection of biodiversity.
From empowerment to protecting biodiversity, an increase in seed saving libraries, member organizations and informal seed swaps highlights the importance of protecting our heirloom, open-pollinated seeds.
Rodale News recently interviewed John Torgrimson, president and executive director of Seed Savers Exchange, an Iowa-based nonprofit that preserves heirloom plant varieties, including through a seed exchange. Torgrimson offered the following pointers on vegetable seed saving:
Save seeds from open-pollinated and heirloom varieties, not hybrids. 


Understand how your plants pollinate.

Healthy plants = healthy seed.

Properly label and store your seeds.
As Torgrimson points out, "When a seed variety is lost, it is lost forever."
Terra Chips, which has partnered with Seed Savers Exchange to celebrate vegetable diversity, produced the following infographic addressing the need to save heirloom seeds: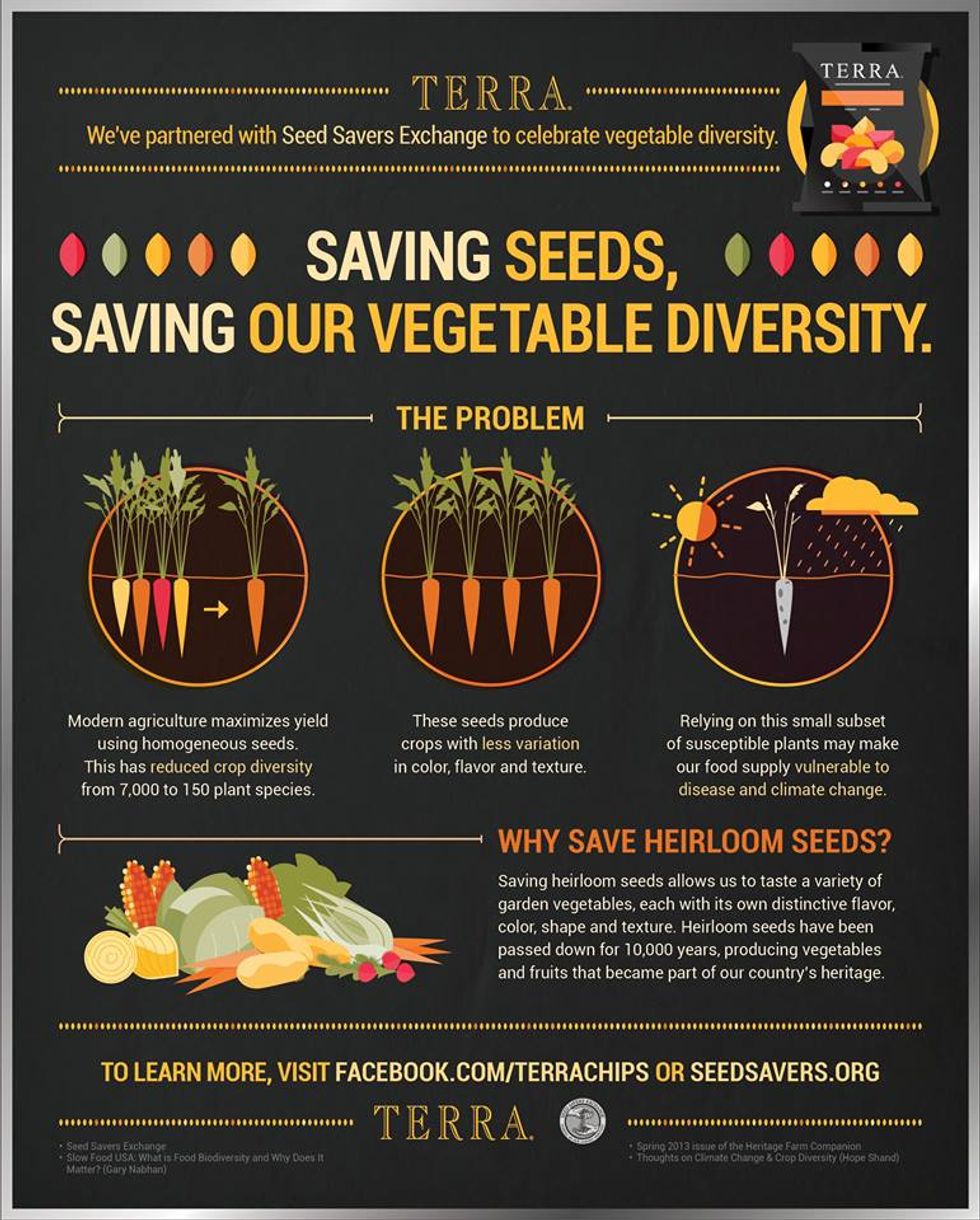 If you are interested in learning more about saving your heirloom seeds, the Cleveland Seed Bank offers a selection of how-to webinars, starting with Seed Saving for Beginners.
Join the growing number of individuals, libraries and organizations saving biodiversity, while enjoying some heirloom vegetables, meeting new people and experimenting in your garden.
EcoWatch Daily Newsletter