Sanders to Maher: Pope Francis's Forceful Stance on Climate Change Is 'a Miracle for Humanity'
Jun. 23, 2015 09:48AM EST
Climate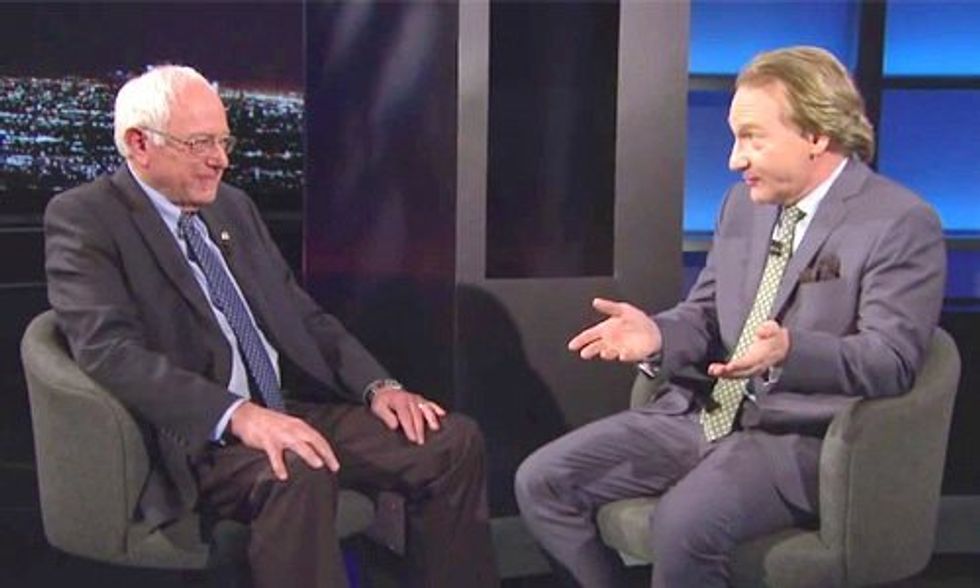 Bernie Sanders' presidential run is not to be underestimated. He has stunned the media with the turnout at his campaign events around the country, leaving pundits to call him the dark horse candidate who might upstage Hillary Clinton. Sanders has been speaking about the need to take meaningful action on climate change for years and it's been a main talking point of his campaign.
Last week, Clinton, in her first major campaign speech, called climate change "one of the defining threats of our time." A lesser known Democratic presidential candidate, former Maryland Governor Martin O'Malley, released his climate plan last week, saying the U.S. can and should be 100 percent powered by renewable energy by 2050. Meanwhile, the field of Republican presidential candidates has yet to produce a candidate with a strong stance on climate.
Sanders went on Real Time with Bill Maher last week to talk about his presidential run. Sanders said, "What the campaign is about is a very radical idea: we're going to tell the truth." It took no time at all for the conversation to turn to the topic of climate change. Maher said, "You could do really well with younger voters." Sanders acknowledges that they are trying to "tap into the idealism of the kids and what the kids are saying, for example, is that this country should lead the world in transforming our energy system and dealing with climate change and that's an issue that we're going to talk about."
Then, Sanders and Maher discussed Pope Francis's release of his climate encyclical.
Watch the interview here:
YOU MIGHT ALSO LIKE
Why the Senate Must 'Vote No' on Fast-Tracking the TPP
New Report Exposes Dark Money Funneling to Climate Change Denial Groups
How Pope Francis's Climate Encyclical Is Disrupting American Politics
EcoWatch Daily Newsletter
Recent Stories from EcoWatch