San Francisco Bans Plastic Bags
Oct. 02, 2012 02:08PM EST
Climate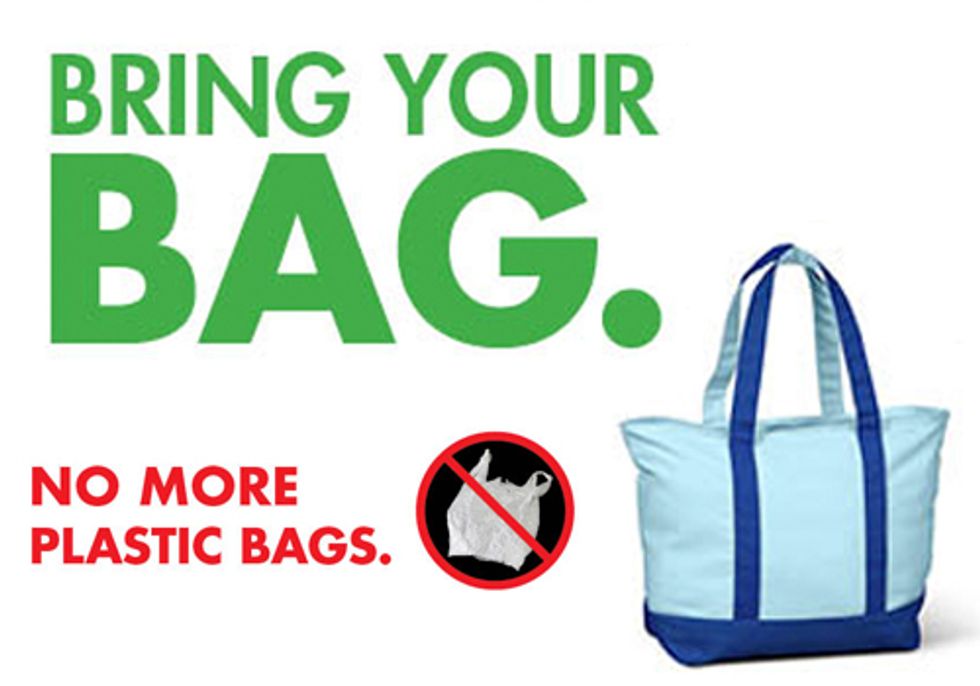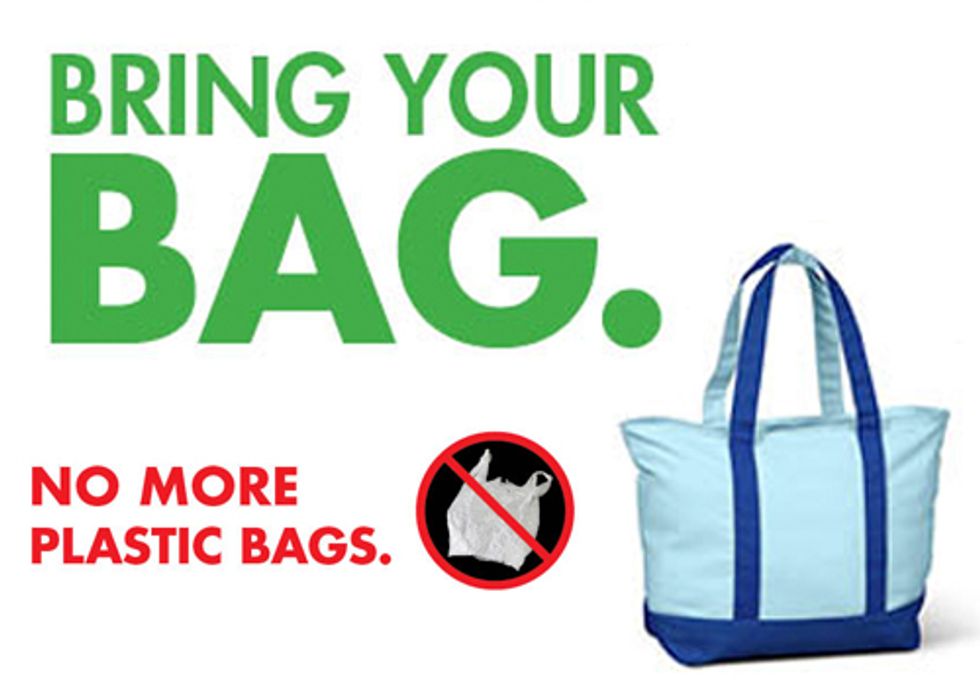 Oct. 1 is the first effective day of San Francisco's expanded checkout bag ordinance. To help shoppers understand the new ordinance, San Francisco's Department of the Environment will kickoff a multi-lingual citywide consumer education campaign to encourage shoppers to bring their own bag when shopping. The campaign will include the distribution of more than 17,000 free reusable bags.
San Francisco's Checkout Bag Ordinance is designed to decrease the number of single use bags and eliminate single use plastic bags, which harm marine life, often end up as litter and clog street drains and are difficult to recycle. All retailers are now required to stop distribution of single use plastic checkout bags. Additionally they must charge 10 cents for each paper or reusable checkout bag they give out. To avoid the bag charge, customers can bring their own bag when shopping. WIC and food stamp customers are not subject to the bag charge. On Oct. 1, 2013, the ordinance expands to include restaurants and require bag charges for certified compostable plastics bags.
"With this expanded ordinance, San Francisco joins 49 other cities and counties in California working to rid our environment from costly and harmful plastic bags," said Melanie Nutter, director of the San Francisco Department of the Environment. "Today we take a huge step forward in reducing our use of single-use bags and reaching our goal of zero waste. As this ordinance takes effect we also kickoff a major outreach campaign to help all San Franciscans remember to bring their own reusable bag when shopping."
Over the last six months SF Environment has been executing an extensive multi-lingual outreach campaign to the city's affected retailers which has included, but was not limited to, mailing over 9,000 retailers, speaking with over 5,000 retailers face to face, and holding five bag fairs to connect retailers and bag manufactures.
"We are happy to support the city's expanded checkout bag ordinance. The Department of the Environment has worked with us to make sure we understand the overwhelming options of compliant bags, and with the charge we are able to cover the cost of the bags now," said Rick Karp, owner of Cole Hardware.
The San Francisco Department of the Environment has kicked off its consumer education campaign which will include more than 50 events around the city throughout the months of October and November where 7,000 free reusable bags will be handed out. These multi-lingual events will allow residents to ask questions, receive free reusable bags and pledge to use their own bag all over the city. The department will also partner with Citibank to educate customers and hand out an additional 10,000 reusable bags at all San Francisco Citibank locations around the city. The 17,000 bags were manufactured locally with recycled fabric by Western Textiles, a San Francisco based company founded in 1919.
Here are five tips shoppers can use to remember their reusable bags:
Put coupons in your bag and keep the bag by the door
Hang a few reusable bags on the coat rack or door knob
Keep reusable bags in the back seat or trunk of your car
Keep a reusable bag at your place of work
Keep compact reusable bags in a purse, pocket, or backpack
"Every year 1 million single use plastic bags end up in the Bay," said David Lewis, executive director of Save The Bay. "San Francisco is showing that it is vital to stop litter at its source before it flows into creeks, chokes wetlands, and harms wildlife."
"Citibank is proud to support the City and County of San Francisco's pioneering sustainability efforts," said Rebecca Macieira-Kaufmann, president of Citibank California. "With our donation of 10,000 bags and a commitment to reduce our own waste from Citibank branches and offices, we are ready to help San Francisco meet its ambitious, but achievable goal of sending zero waste to landfill by 2020. While supplies last, reusable bags will be available at our branches across the city to assist our customers, helping them reduce their environmental footprint while saving a little money."
EcoWatch Daily Newsletter
Related Articles from EcoWatch
Recent Stories from EcoWatch