Safe Chemicals Act Passes Senate Committee on Party Line Vote
Jul. 25, 2012 12:21PM EST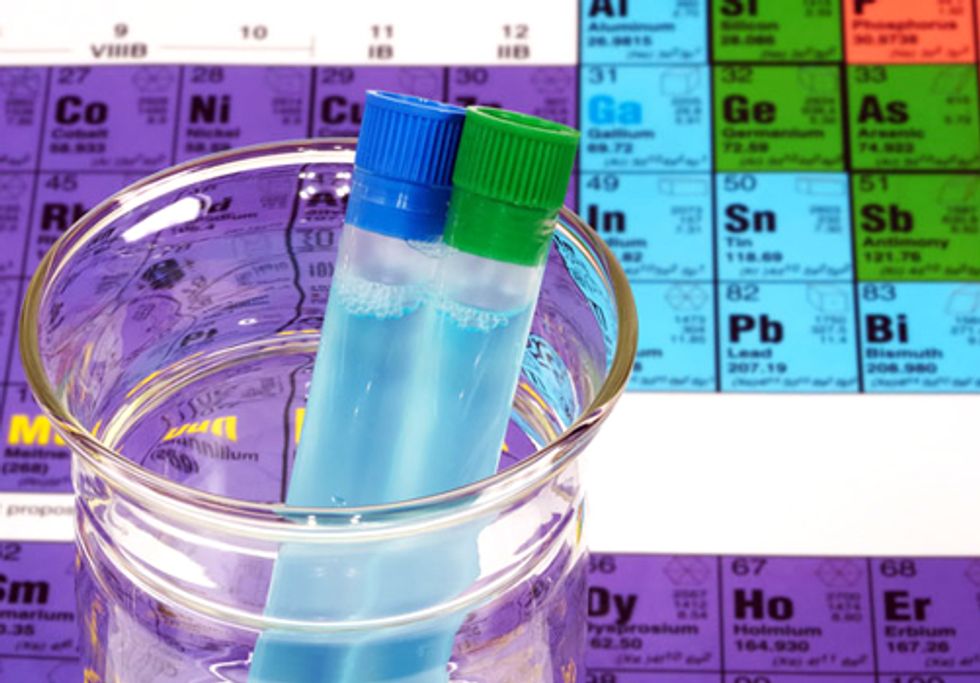 A key Senate committee today approved the first fundamental overhaul of federal chemicals regulation since passage of the 1976 Toxic Substances Control Act (TSCA), widely considered the weakest of the major U.S. environmental laws.
The Senate Environment and Public Works Committee endorsed Sen. Frank R. Lautenberg's (D-NJ) Safe Chemicals Act on a party-line vote, marking an important milestone in the decade-long efforts by Environmental Working Group (EWG) and others to update and strengthen the flawed system that is supposed to protect Americans from toxic chemicals in consumer products and the environment.
"For the first time since 1976, a Senate committee has advanced a measure that would fundamentally shift how toxic chemicals are tested, approved and used in the marketplace," Heather White, EWG's chief of staff and general counsel, said. "The Lautenberg bill would flip the burden of proof on its head, forcing chemical companies to prove that their products are safe for human health and the environment. That has not been the case these last 30 years. As a result, tens of thousands of manmade chemicals are used into every conceivable consumer product without adequate safety testing. If the Lautenberg legislation becomes law, that wild west approach to chemicals management, which has long put human health and the environment at risk, might finally come to an end."
Scott Faber, EWG's vice-president for government affairs, noted that the bill proposed by Sen. Lautenberg and Sen. Barbara Boxer (D-CA) also includes provisions to protect manufacturers' ability to protect their proprietary trade secrets.
"The presence of so many toxic chemicals in our lives is the leading suspect behind a number of serious public health challenges, including cancer, birth defects and behavioral disorders in children," Faber said. "The bill developed by Senators Boxer and Lautenberg will, for the first time, subject thousands of chemicals to real review. What's more, the bill addresses many of the concerns raised by companies that manufacture and use chemicals by allowing them to protect information important to their businesses. It's not too late to pass chemical safety legislation that addresses the safety concerns of consumers and meets the economic needs of manufacturers."
The bill would:
ensure that all chemicals in on the market pose a "reasonable certainty of no harm," considered the gold standard for protecting children and accounting for all chemical exposures
require all manufacturers to justify all claims of business confidentiality on chemicals and ensure that first responders and public safety personnel can access important safety information
require new chemicals to be screened before going on the marketplace
protect states' ability to pass stronger laws
EWG has been calling for TSCA reform for more than a decade. In 2005 the organization provided guidance to Sen. Lautenberg and his staff as he drafted the Kid-Safe Chemicals Act, the first proposal by any member of Congress to change the way chemicals are regulated under the 1976 law. That bill never came to a vote.
Underscoring the importance of strengthening the law, EWG researchers have produced a number of groundbreaking reports documenting the extent to which people are polluted with potentially harmful chemicals.
In 2004 and again in 2008, EWG had outside laboratories test umbilical cord blood samples for hundreds of industrial chemicals and found many of them in the babies' blood, demonstrating that numerous exposures take place even before birth.
Following EWG's first cord blood study in 2004, EWG President and Co-founder Ken Cook used the findings of that report to develop a presentation titled Ten Americans, using compelling slides and eye-opening statistics to make the case that Congress needed to reform the Toxic Substances Control Act. Cook and others have delivered the talk to hundreds of audiences across the country, including an abbreviated version presented on Feb. 4, 2010 before the Senate Subcommittee for Superfund, Toxics and Environmental Health, chaired by Sen. Lautenberg.
EWG also conducted the first investigation of toxic fire retardants in parents and their children, showing that toddlers and preschoolers typically had three times as much of these hormone-disrupting chemicals in their blood as their mothers. In all, the study found 11 flame retardants in the children tested.
In 2010, an intensive review of U.S. Environmental Protection Agency (EPA) documents by EWG discovered that manufacturers' overuse of trade secret claims meant that the public had no access to crucial information about approximately 17,000 of the more than 83,000 chemicals on the EPA's master inventory. Companies were shielding the information from disclosure requirements by exploiting broad exemptions allowed under the Confidential Business Information section of TSCA.
And in 2004, EWG assembled what was at the time the most thorough review of the size and scope of the public health tragedy caused by asbestos contamination in the U.S.. The Lautenberg-Boxer bill would designate asbestos as a chemical of very high concern, restricting its used and reducing Americans' exposure to asbestos and the deadly risks it poses.
Sen. Max Baucus (D-MT), who is a member of the EPW Committee and voted in support of the Lautenberg-Boxer bill, has been a leading advocate for those individuals and their families who have suffered as a result of exposure to the deadly carcinogen, asbestos. One of the worst asbestos contamination sites in the country is located at an abandoned mine in Libby, Mt.
Visit EcoWatch's AIR and BIODIVERSITY pages for more related news on this topic.
EcoWatch Daily Newsletter
Related Articles from EcoWatch