This website uses cookies to ensure you get the best experience while browsing it. By clicking 'Got It' you're accepting these terms.
Russia Wants to Be World's Top Exporter of Non-GMO Food
Dec. 09, 2015 08:18AM EST
Food
Russia—which largely opposes genetically modified food (GMOs) and is stamping out GMOs in its entire food production—wants to be world's largest exporter of non-GMO food, according to RT.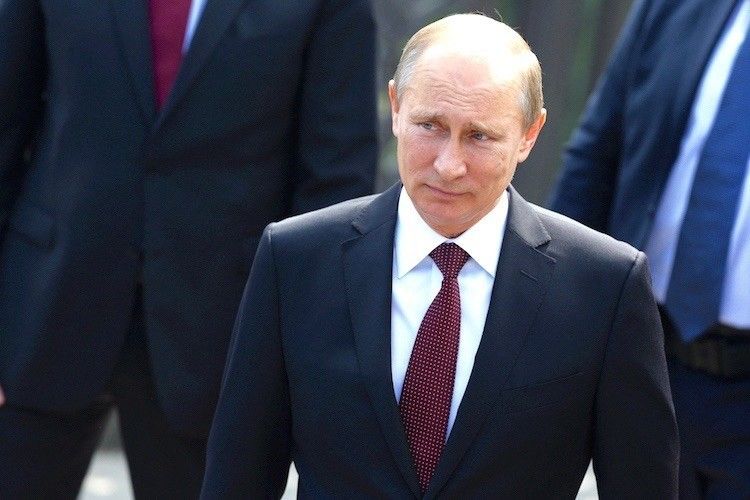 Photo credit: Slavko Sereda
/
Shutterstock
In a speech given to Russian Parliament last week, President Vladimir Putin announced his intention to be the world's biggest supplier of "ecologically clean and high-quality food" and criticized GMO food production in western countries even though demand for organic food has soared exponentially in recent years.
"We are not only able to feed ourselves taking into account our lands, water resources—Russia is able to become the largest world supplier of healthy, ecologically clean and high-quality food which the Western producers have long lost, especially given the fact that demand for such products in the world market is steadily growing," he said.
Putin also said that in the last decade, Russia has gone from importing half of its food to becoming a net exporter. Putin claims that Russia now makes more money from selling food than from selling weapons and fuel.
"Ten years ago, we imported almost half of the food from abroad, and were dependent on imports. Now Russia is among the exporters. Last year, Russian exports of agricultural products amounted to almost $20 billion—a quarter more than the revenue from the sale of arms, or one-third the revenue coming from gas exports," he said.
The Russian president also wants the country to be completely self-sufficient in food production in less than five years.
"By 2020, Russia must provide itself with all food," he said. "We need to cultivate the millions of acres now idle."
The president suggested confiscating unused farmland and selling it to new owners willing to till it, according to another article from RT.
Russia is notoriously anti GMO. In September, Russia announced plans to remove GMOs from its entire food production.
"As far as genetically-modified organisms are concerned, we have made decision not to use any GMO in food productions," Russia's Deputy PM Arkady Dvorkovich announced at an international conference on biotechnology in the city of Kirov.
In 2012, Russia banned imports of Monsanto's corn after a French study linked the company's GMO-product to tumors in lab rats (the study was later retracted).
Last year, Russia banned imports of GMO products, with Russian Prime Minister Dmitry Medvedev saying the nation already has the resources to produce its own non-GMO fare.
"If the Americans like to eat GMO products, let them eat it then. We don't need to do that; we have enough space and opportunities to produce organic food," said Medvedev.
According to official statistics from the country, the presence of GMOs in the Russian food industry has declined from 12 percent to a mere 0.01 percent in the past 10 years, RT observed.
YOU MIGHT ALSO LIKE
3 Ways Monsanto Contributes to Climate Chaos and World Hunger
Erin Brockovich: The Biotech Industry is Jeopardizing Our Health
Mark Ruffalo: 'Monsanto Chief is Horrible'
China to Clone 1 Million Cows a Year to Meet Country's Rising Demand for Beef
EcoWatch Daily Newsletter
Tuna auctions are a tourist spectacle in Tokyo. Outside the city's most famous fish market, long queues of visitors hoping for a glimpse of the action begin to form at 5 a.m. The attraction is so popular that last October the Tsukiji fish market, in operation since 1935, moved out from the city center to the district of Toyosu to cope with the crowds.

gmnicholas / E+ / Getty Images
Kristan Porter grew up in a fishing family in the fishing community of Cutler, Maine, where he says all roads lead to one career path: fishing. (Porter's father was the family's lone exception. He suffered from terrible seasickness, and so became a carpenter.) The 49-year-old, who has been working on boats since he was a kid and fishing on his own since 1991, says that the recent warming of Maine's cool coastal waters has yielded unprecedented lobster landings.
Nicole Greenfield is a writer at NRDC whose articles on religion, the environment, popular culture and social justice have appeared in many publications.
Aerial view of lava flows from the eruption of volcano Kilauea on Hawaii, May 2018. Frizi / iStock / Getty Images
Hawaii's Kilauea volcano could be gearing up for an eruption after a pond of water was discovered inside its summit crater for the first time in recorded history, according to the AP.
The Eqip Sermia Glacier is seen behind a moraine left exposed by the glacier's retreat during unseasonably warm weather on Aug. 1 at Eqip Sermia, Greenland. Sean Gallup / Getty Images
hadynyah / E+ / Getty Images
By Johnny Wood
The Ganges is a lifeline for the people of India, spiritually and economically. On its journey from the Himalayas to the Bay of Bengal, it supports fishermen, farmers and an abundance of wildlife.
The river and its tributaries touch the lives of roughly 500 million people. But having flowed for millennia, today it is reaching its capacity for human and industrial waste, while simultaneously being drained for agriculture and municipal use.
Here are some of the challenges the river faces.
Protesters gathered outside US Bank and Wells Fargo locations around the U.S. to protest investment in the Dakota Access Pipeline on Dec. 1, 2016. This photo is from a protest outside US Bank in south Minneapolis, Minnesota.
Fibonacci Blue / CC BY 2.0
By Jake Johnson
As a growing number of states move to pass laws that would criminalize pipeline protests and hit demonstrators with years in prison, an audio recording obtained by The Intercept showed a representative of a powerful oil and gas lobbying group bragging about the industry's success in crafting anti-protest legislation behind closed doors.
Reposted with permission from our media associate Common Dreams.

DESIREE MARTIN / AFP / Getty Images
Wildfires raging on Gran Canaria, the second most populous of Spain's Canary Islands, have forced around 9,000 people to evacuate.