This website uses cookies to ensure you get the best experience while browsing it. By clicking 'Got It' you're accepting these terms.
Royal Society Study Shows Profound Challenges of Population and Consumption
Apr. 27, 2012 01:00PM EST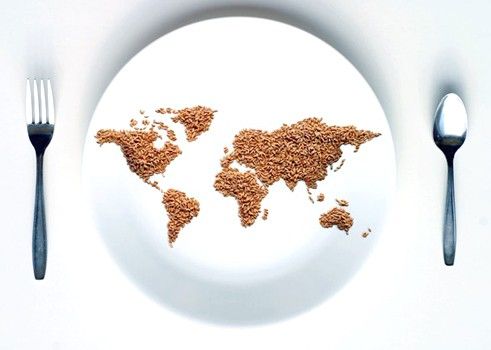 A scientific study released April 26 by the London-based Royal Society finds that the world's human population growth and consumption of natural resources by rich countries present "profound" challenges to economies and our environment. The report, People and the Planet, includes several recommendations for ensuring the health of all life on the planet, including supporting voluntary family planning.
"The recommendations included in this study should be heeded by environmental activists around the world," said Amy Harwood, coordinator for the Center for Biological Diversity's human population campaign. "Unsustainable growth of the world's human population is having profound environmental effects, including pushing more and more plants and animals toward extinction. Population growth and consumption simply have to be part of the discussion when we're talking about environmental issues."
In recent years, awareness and concern about the effects of a growing population has been increasing. As environmental advocates succeed at promoting new initiatives to reduce consumption, the resulting changes are jeopardized by more and more people doing the consuming. In People and the Planet, researchers recognize this complex connection. "Population is not only about the growing numbers of people: changes in age structure, migration, urbanization and population decline present both opportunities and challenges to human health, wellbeing and the environment."
The world's human population has doubled since 1970, reaching 7 billion in 2011. It could exceed 9 billion by 2050.
The Center is the only environmental group with a full-time campaign highlighting the connection between unsustainable human population growth and the ongoing extinction crisis for plants and animals around the world. Since 2010, it has handed out more than a half-million free Endangered Species Condoms as a part of the 7 Billion and Counting campaign to raise awareness about population and wildlife extinctions.
To read the full report, click here.
For more information, click here.
EcoWatch Daily Newsletter
Assorted plastic bottles. mali maeder / Pexels
People carry children on a flooded street in Almoradi, Spain on Sept. 13. JOSE JORDAN / AFP / Getty Images
Large food companies are following in the footsteps of fast-food restaurants such as Burger King and KFC by offering meat alternatives. Getty Images
By Elizabeth Pratt
Hormel, Kellogg's, and Kroger are among the large companies now planning to offer "fake meat" products at grocery stores.
Experts say the trend toward plant-based meats coincides with consumers' desires to eat less meat.
However, experts urge consumers to closely check package labels as a product isn't necessarily healthy just because it's described as plant-based.
In grocery stores and fast-food outlets around the U.S., a revolution is taking place.
Colombia rainforest. Marcel Oosterwijk / CC BY-SA 2.0
Many of us think of the Amazon as an untouched wilderness, but people have been thriving in these diverse environments for millennia. Due to this long history, the knowledge that Indigenous and forest communities pass between generations about plants, animals and forest ecology is incredibly rich and detailed and easily dwarfs that of any expert.
picture-alliance / Newscom / R. Ben Ari
By Wesley Rahn
Plastic byproducts were found in 97 percent of blood and urine samples from 2,500 children tested between 2014 and 2017, according to a study by the German Environment Ministry and the Robert Koch Institute.

Pexels
Medically reviewed by Daniel Bubnis, MS, NASM-CPT, NASE Level II-CSS
Hot yoga has become a popular exercise in recent years. It offers many of the same benefits as traditional yoga, such as stress reduction, improved strength, and flexibility.
Lara Hata / iStock / Getty Images
By SaVanna Shoemaker, MS, RDN, LD
Rice is a staple in many people's diets. It's filling, inexpensive, and a great mild-tasting addition to flavorful dishes.