This website uses cookies to ensure you get the best experience while browsing it. By clicking 'Got It' you're accepting these terms.
Rooftop Solar Set to Outshine Massive Solar Farms
Dec. 04, 2014 01:22PM EST
Jack Dolgin is a freshman at Duke University. Originally from New York, NY, he is a dorm Eco-Rep, Senator for Facilities and Environment on Duke Student Government, and interested in studying environmental science and political science.
In 2013, the U.S. built the gargantuan, $2.2 billion Ivanpah Solar Power Facility, the largest cluster of solar panels in the world. However, besides killing birds flying overhead, Ivanpah represents a centralized, utility-run model of solar technology that is both the first of its size and quite possibly the last.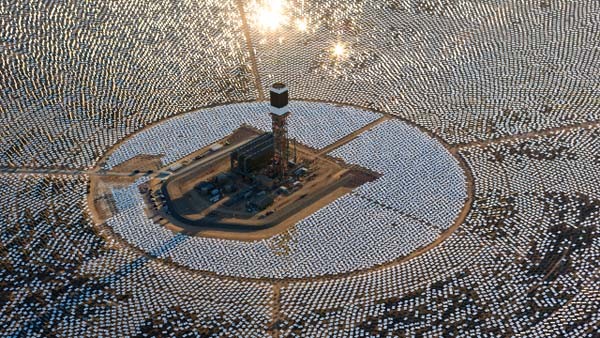 With solar prices dropping substantially every year, residential solar panels are now increasingly enticing. They are a cost-effective alternative to utility-owned large fields like Ivanpah because they do not incur the highly expensive costs of transporting energy from the hinterlands to the city. Residential solar systems are also predicted in two years to be cheaper than coal- and oil-based energy generation.
In other words, solar panels on houses work because residents use energy under the same roof from where they get their energy. No transportation, no extra costs.
A few other political and economic initiatives, though, have also helped make a distributed network an especially enticing future. Forty-three states have passed legislation allowing for net metering, in which excess residential solar energy is sold to utility companies. The next push will be for states to allow homeowners with solar panels to sell excess energy straight to neighbors rather than through utilities.
In fact, the dream is already in the making.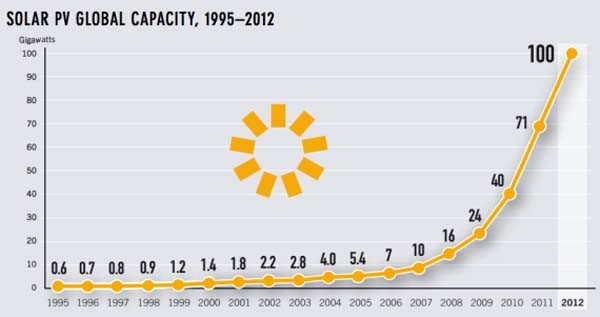 For Americans that don't own a home or have rooftops capable of supporting solar panels, there are still options to support solar energy. By joining collectives you can save 25 to 30 percent on energy costs.
Meanwhile, the private sector has helped overcome another issue associated with installing rooftop solar panels: upfront costs.
Solar panel loaning and Power Purchase Agreements, in which residents either put up solar panels on a loan or allow companies to put up solar panels on their houses, are very effective because big buyers, rather than residents, pay for the upfront costs, and they also lock in long-term energy rates.
One may wonder why utility companies have not become one of these "big buyers." But, in certain circumstances, they have.
However, while utilities may be protected when it comes to energy sources like coal, the residential solar panel market is becoming increasingly saturated. Not only are more conventional companies like SolarCity, Sunrun and Sungevity competing to make loans for solar panels, but also, third-party buyers like the military are making loans to military families.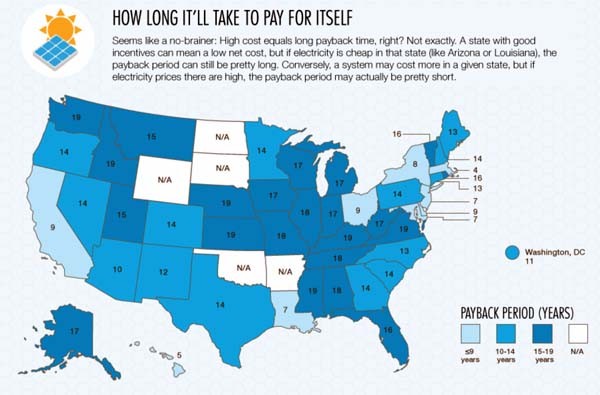 Perhaps the final blow comes from the fact that economic theories demonstrate that as consumers leave utilities, prices will go up, leading to more consumers leaving and creating a downward spiral.
It is not shocking, then, to learn that Morgan Stanley and Morningstar predict residential solar systems to deeply pierce utilities' share on the solar industry in as little as three years.
Trouble already looms for utility companies in Germany, many steps ahead of the U.S. in green technology. Germany has seen distributed renewable technology, including residential solar panels, soar to 60 percent of all renewable energy, thereby devastating utility companies.
Make no mistake: utilities are going to do their best to hang around in the U.S. They may even tap into the residential solar technologies or convince the government for short-term tariff measures.
Nevertheless, one thing is becoming increasingly clear: rather than a few big clusters, solar panels are going to be both more prevalent and more dispersed. You may even find yourself contributing to this transformation.
YOU MIGHT ALSO LIKE
Stupidity of Pink Fracking Fully Exposed on The Daily Show
Germany's Biggest Utility Dumps Fossil Fuels for Renewables
Interactive Map: Find Out How Your State Ranks on Renewable Energy
Three scissor-tailed flycatcher fledglings in a mesquite tree in Texas. Texas Eagle / CC BY-NC 2.0
By Gary Paul Nabhan
President Trump has declared a national emergency to fund a wall along our nation's southern border. The border wall issue has bitterly divided people across the U.S., becoming a vivid symbol of political deadlock.
PeopleImages / E+ / Getty Images
By Daniel Ross
Hurricane Florence, which battered the U.S. East Coast last September, left a trail of ruin and destruction estimated to cost between $17 billion and $22 billion. Some of the damage was all too visible—smashed homes and livelihoods. But other damage was less so, like the long-term environmental impacts in North Carolina from hog waste that spilled out over large open-air lagoons saturated in the rains.
Hog waste can contain potentially dangerous pathogens, pharmaceuticals and chemicals. According to the state's Department of Environmental Quality, as of early October nearly 100 such lagoons were damaged, breached or were very close to being so, the effluent from which can seep into waterways and drinking water supplies.
This picture taken on May 21, 2018 shows discarded climbing equipment and rubbish scattered around Camp 4 of Mount Everest. Decades of commercial mountaineering have turned Mount Everest into the world's highest rubbish dump as an increasing number of big-spending climbers pay little attention to the ugly footprint they leave behind. DOMA SHERPA / AFP / Getty Images
China has closed its Everest base camp to tourists because of a buildup of trash on the world's tallest mountain.
Researchers tested the eggs of Arctic northern fulmers like these in Nunavut, Canada.
Fiona Paton / Flickr
By Madison Dapcevich
Plastics have been recorded in every corner of the world, from the remote icy waters of Antarctica to the bellies of deep-sea fishes. Now, preliminary findings presented at this year's American Association for the Advancement of Science (AAAS) annual meeting in Washington, DC suggest that bird eggs from the high Arctic—one of the most remote wildernesses on the planet—show evidence of contamination from chemicals used in plastics.