Rooftop Solar Set to Outshine Massive Solar Farms
Dec. 04, 2014 02:22PM EST
Business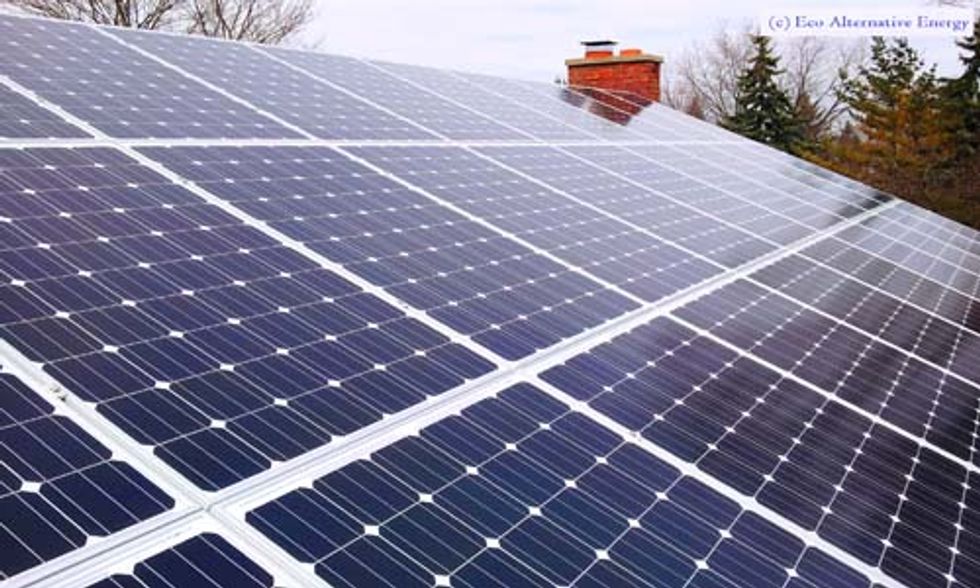 Jack Dolgin is a freshman at Duke University. Originally from New York, NY, he is a dorm Eco-Rep, Senator for Facilities and Environment on Duke Student Government, and interested in studying environmental science and political science.
In 2013, the U.S. built the gargantuan, $2.2 billion Ivanpah Solar Power Facility, the largest cluster of solar panels in the world. However, besides killing birds flying overhead, Ivanpah represents a centralized, utility-run model of solar technology that is both the first of its size and quite possibly the last.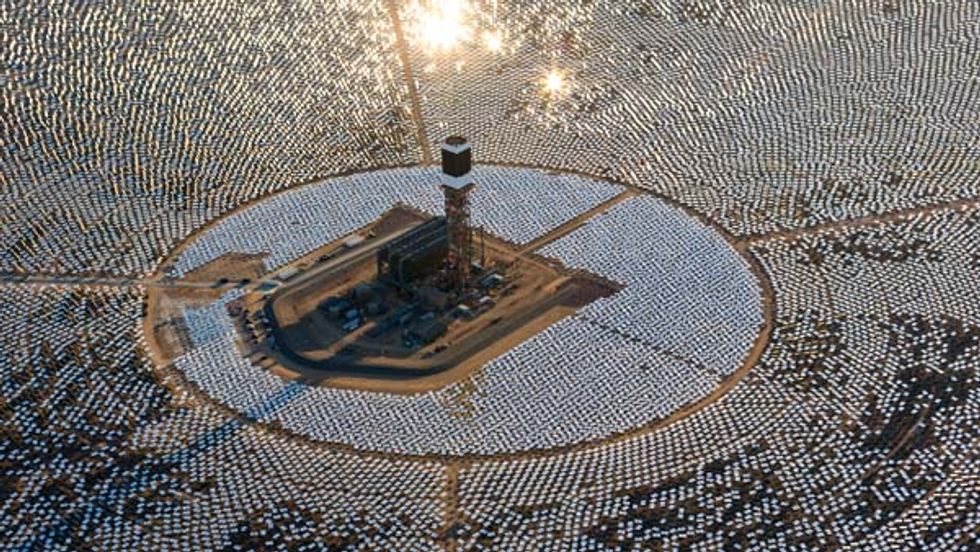 With solar prices dropping substantially every year, residential solar panels are now increasingly enticing. They are a cost-effective alternative to utility-owned large fields like Ivanpah because they do not incur the highly expensive costs of transporting energy from the hinterlands to the city. Residential solar systems are also predicted in two years to be cheaper than coal- and oil-based energy generation.
In other words, solar panels on houses work because residents use energy under the same roof from where they get their energy. No transportation, no extra costs.
A few other political and economic initiatives, though, have also helped make a distributed network an especially enticing future. Forty-three states have passed legislation allowing for net metering, in which excess residential solar energy is sold to utility companies. The next push will be for states to allow homeowners with solar panels to sell excess energy straight to neighbors rather than through utilities.
In fact, the dream is already in the making.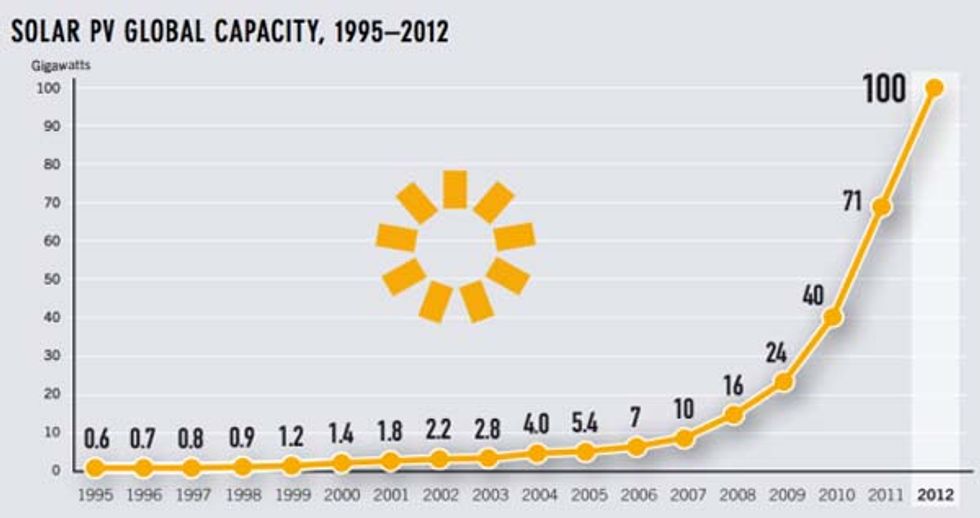 For Americans that don't own a home or have rooftops capable of supporting solar panels, there are still options to support solar energy. By joining collectives you can save 25 to 30 percent on energy costs.
Meanwhile, the private sector has helped overcome another issue associated with installing rooftop solar panels: upfront costs.
Solar panel loaning and Power Purchase Agreements, in which residents either put up solar panels on a loan or allow companies to put up solar panels on their houses, are very effective because big buyers, rather than residents, pay for the upfront costs, and they also lock in long-term energy rates.
One may wonder why utility companies have not become one of these "big buyers." But, in certain circumstances, they have.
However, while utilities may be protected when it comes to energy sources like coal, the residential solar panel market is becoming increasingly saturated. Not only are more conventional companies like SolarCity, Sunrun and Sungevity competing to make loans for solar panels, but also, third-party buyers like the military are making loans to military families.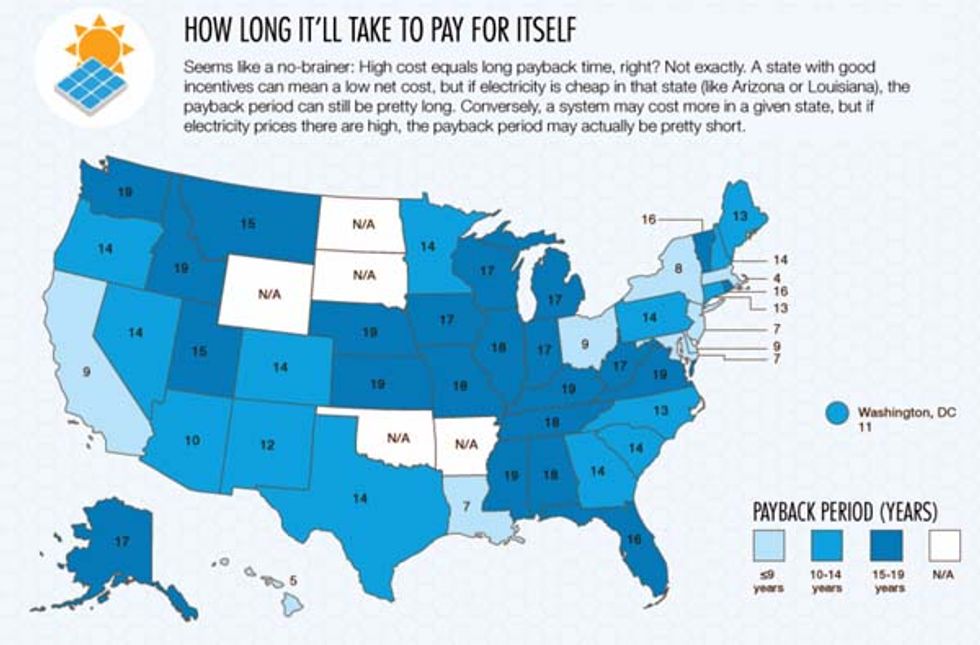 Perhaps the final blow comes from the fact that economic theories demonstrate that as consumers leave utilities, prices will go up, leading to more consumers leaving and creating a downward spiral.
It is not shocking, then, to learn that Morgan Stanley and Morningstar predict residential solar systems to deeply pierce utilities' share on the solar industry in as little as three years.
Trouble already looms for utility companies in Germany, many steps ahead of the U.S. in green technology. Germany has seen distributed renewable technology, including residential solar panels, soar to 60 percent of all renewable energy, thereby devastating utility companies.
Make no mistake: utilities are going to do their best to hang around in the U.S. They may even tap into the residential solar technologies or convince the government for short-term tariff measures.
Nevertheless, one thing is becoming increasingly clear: rather than a few big clusters, solar panels are going to be both more prevalent and more dispersed. You may even find yourself contributing to this transformation.
YOU MIGHT ALSO LIKE
Stupidity of Pink Fracking Fully Exposed on The Daily Show
Germany's Biggest Utility Dumps Fossil Fuels for Renewables
Interactive Map: Find Out How Your State Ranks on Renewable Energy
EcoWatch Daily Newsletter
Related Articles from EcoWatch