This website uses cookies to ensure you get the best experience while browsing it. By clicking 'Got It' you're accepting these terms.
Ronnie Cummins
Jan. 19, 2013 07:02PM EST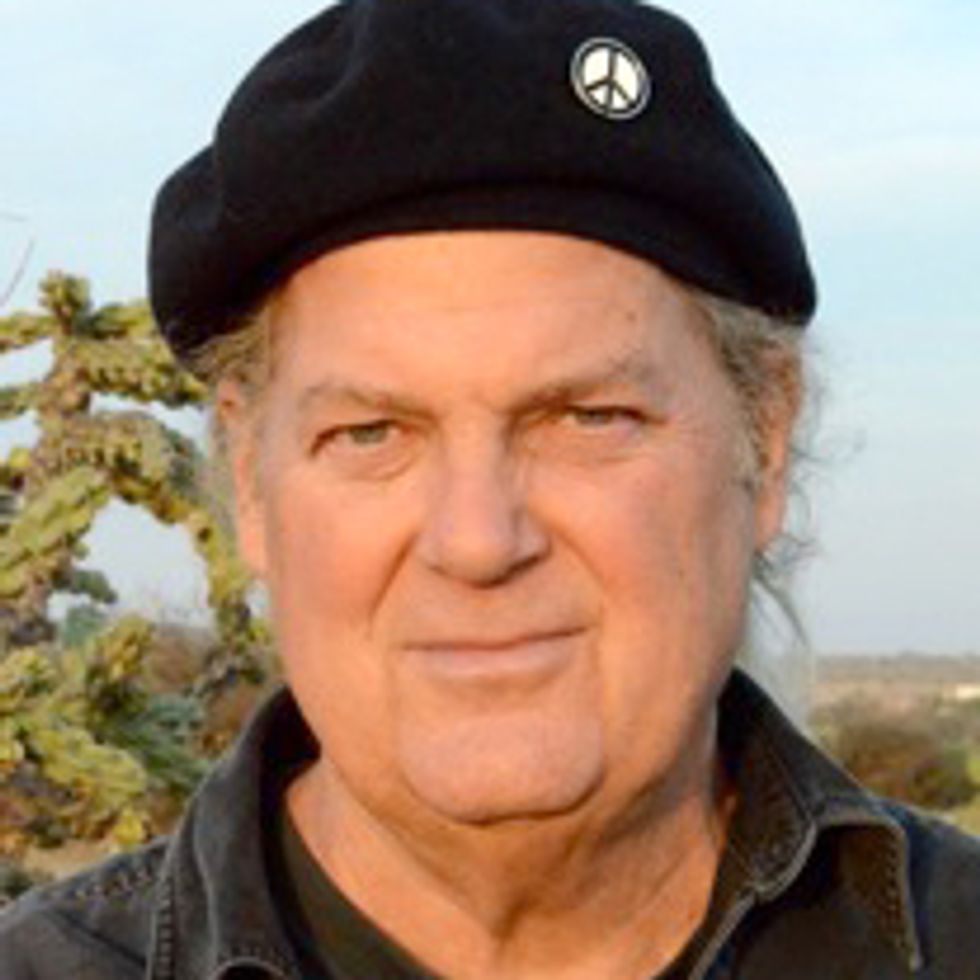 Ronnie Cummins is founder and director of the Organic Consumers Association (OCA), a non-profit, U.S.-based network of 850,000 consumers, dedicated to safeguarding organic standards and promoting a healthy, just and sustainable system of agriculture and commerce. The OCA's primary strategy is to work on national and global campaigns promoting health, justice and sustainability that integrate public education, marketplace pressure, media work, litigation and grassroots lobbying. Cummins is also editor of OCA's website www.organicconsumers.org and newsletters, Organic Bytes (450,000 subscribers) and Organic View. Cummins also serves on the steering committee of OCA's Mexico affiliate, Via Organica.
Cummins has been a writer and activist since the 1960s, with extensive experience in human rights, anti-war, anti-nuclear, labor, consumer, environmental and sustainable agriculture campaigns. Over the past two decades he has served as director of U.S. and international efforts such as the Pure Food Campaign, and the Global Days of Action Against GMOs. From 1992-98 Cummins served as a campaign director for the Foundation on Economic Trends in Washington, D.C. In 1998, Cummins organized the SOS (Save Organic Standards) Campaign, spearheading the largest consumer grassroots backlash against the U.S. Department of Agriculture in recent history. He is also a frequent lecturer, both in the US and abroad. Cummins has published numerous articles and authored a series of children's books called Children of the World. Cummins' most recent book is Genetically Engineered Food: A Self-Defense Guide for Consumers (Second Revised Edition Marlowe & Company 2004). He lives with his wife and 15-year-old son in San Miguel de Allende, Mexico, headquarters of the OCA in Mexico, as well as in Finland, Minnesota on the north shore of Lake Superior.
EcoWatch Daily Newsletter
The Opera House is seen with smoke haze which enveloped Sydney Harbor on Dec. 10 in Sydney, Australia. Smoke haze hangs over the city as the New South Wales fire danger risk is raised from 'very high' to 'severe'. James D. Morgan / Getty Images
The brushfires raging through New South Wales have shrouded Australia's largest city in a blanket of smoke that pushed the air quality index 12 times worse than the hazardous threshold, according to the Australia Broadcast Corporation (ABC).
People walk across the bridge near Little Raven Court in downtown Denver. Younger Americans increasingly prefer to live in walkable neighborhoods. Helen H. Richardson / The Denver Post via Getty Images
By David B. Goldstein
Energy efficiency is the cornerstone of any country's plan to fight the climate crisis. It is the cheapest option available, and one that as often as not comes along with other benefits, such as job creation, comfort and compatibility with other key solutions such as renewable energy. This has been recognized by the International Energy Agency (IEA) for at least a decade.
Activists from Extinction Rebellion New York City engaged in nonviolent direct action to confront climate change outside City Hall on April 17, 2019. Erik McGregor / Pacific Press / LightRocket via Getty Images
By Andrea Germanos

Over 500 groups on Monday rolled out an an action plan for the next president's first days of office to address the climate emergency and set the nation on a transformative path towards zero emissions and a just transition in their first days in office.

The Ladakh region of India, pictured above, is a part of the Himalayan mountain region of the upper Indus Valley which is the most vulnerable water tower, according to researchers. Suttipong Sutiratanachai / Moment / Getty Images
Jet stream triggered heat waves could threaten food production in several important breadbaskets, including central North America.
Carl Wycoff /
CC BY 2.0
Researchers have pinpointed a previously underexamined threat to global food production, and they warn it will only get worse as the climate crisis intensifies.