Rolling Ad Confronts Politicians with the Face of Wolf Killing
Apr. 25, 2012 09:17AM EST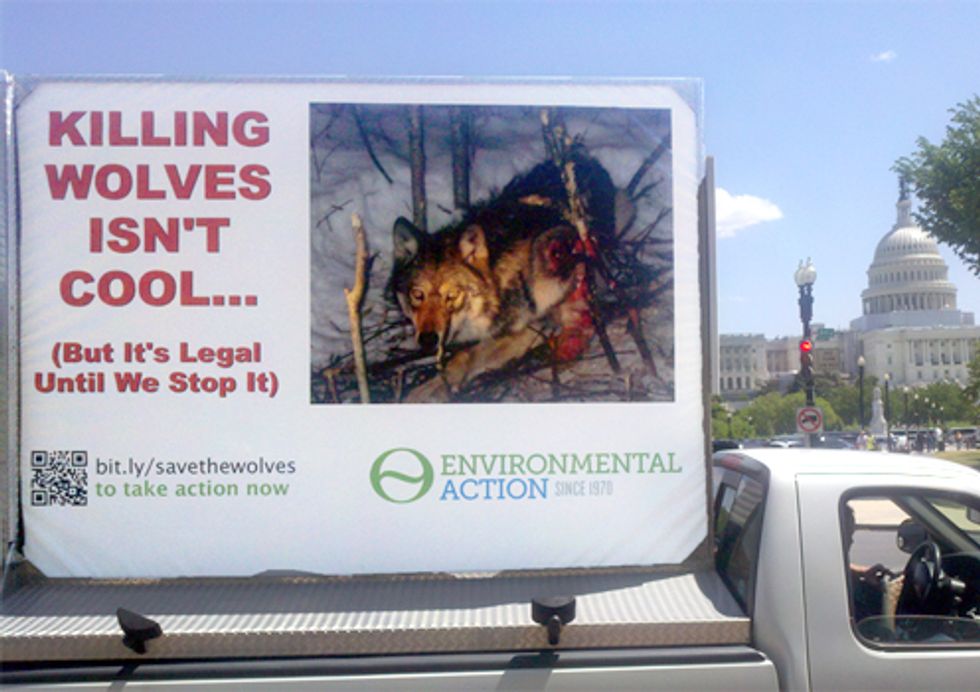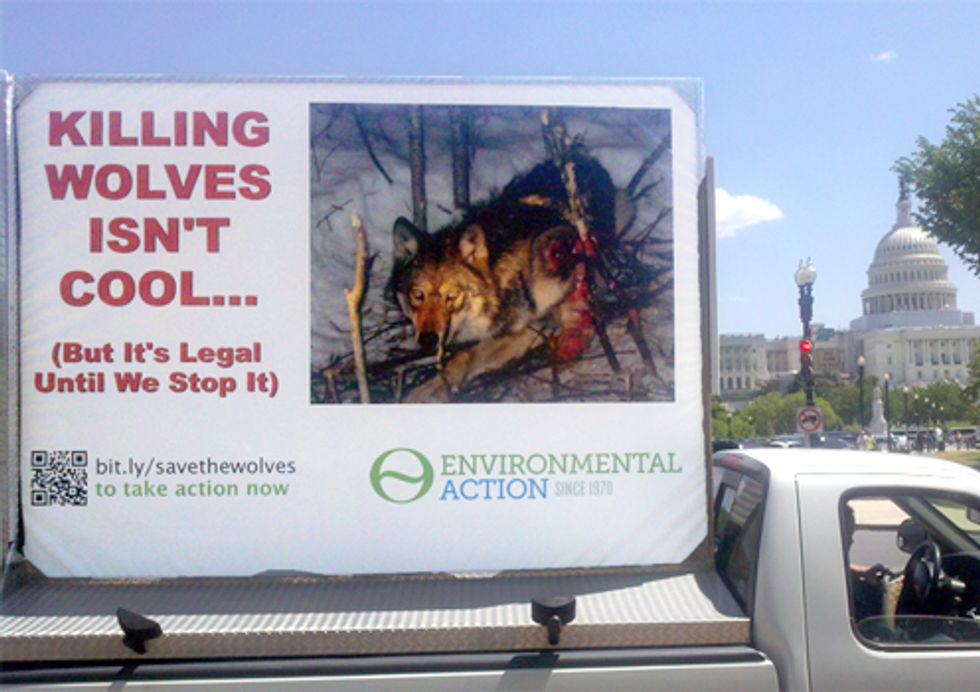 Photos of dead and maimed wolves recently posted online have started a firestorm of controversy over renewed hunting and trapping of the once federally protected animals.
Environmental Action, a national environmental organization founded in 1970 that helped push for passage of the Endangered Species Act decades ago, has been leading an online campaign to build support for protecting wolves again. But this week they took their campaign, including grisly photos of bloodied and trapped wolves, to the streets of Washington, D.C., to provoke a response from politicians and regulators.
"Letting wolves be hunted and killed again was a political decision made by shallow political interests," explained Director Drew Hudson. "We need to confront shallow politics with the real, gut-wrenching photos of what this policy means—that an iconic American species important to our ecosystems and our vision of the west  is being brutally hunted to extinction, again. Anyone who can look at these photos and do nothing is a coward, or worse a politician."
The advertisement was funded by dozens of small donors who chipped in online after signing a petition to the President and Congress asking them to re-list the wolf as an endangered species.
For more information, click here.
EcoWatch Daily Newsletter