This website uses cookies to ensure you get the best experience while browsing it. By clicking 'Got It' you're accepting these terms.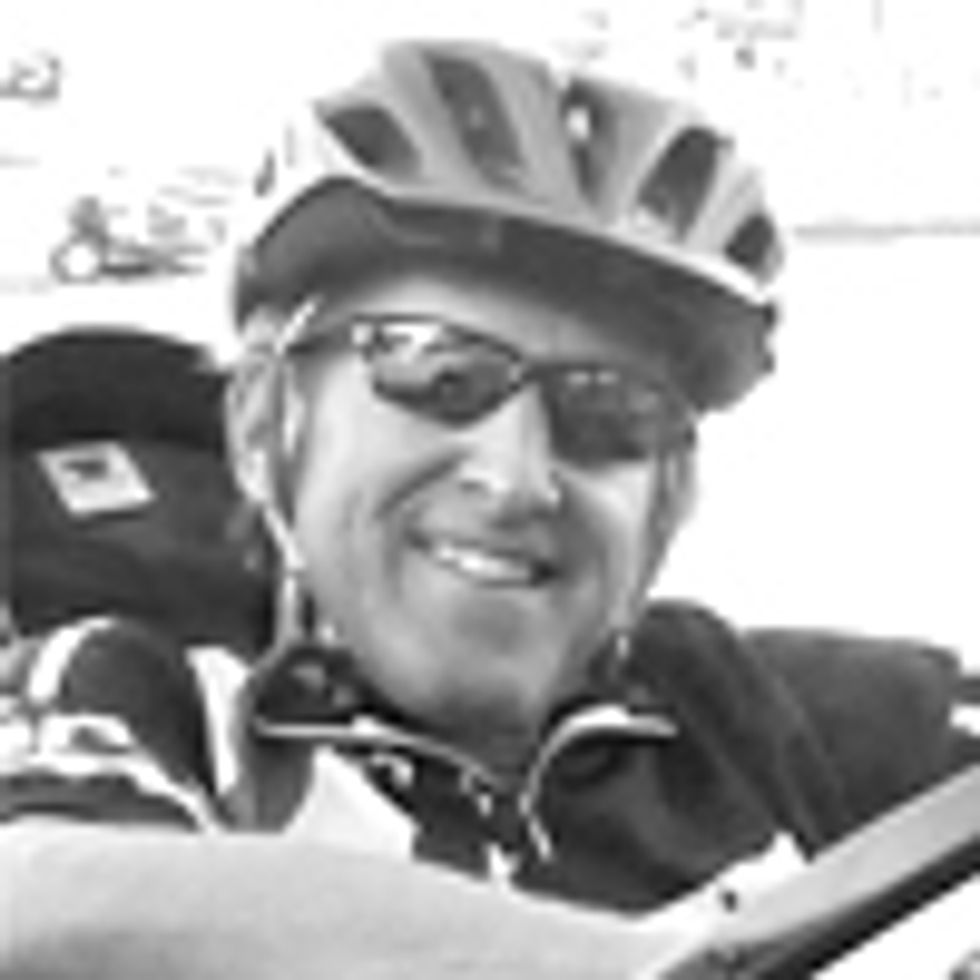 Welcome to Rocket Trike Diaries—a 10 week video tour of the 2011 "Ride for Renewables: No Tar Sands Oil On American Soil!" Join Renewable Rider Tom Weis as he pedals his rocket trike 2,150 miles through America's heartland in support of landowners fighting TransCanada's toxic Keystone XL tar sands pipeline scheme. Here are the video entries from Week Two:
Renewable Rider Tom Weis reflects on threats to America's riverways as he pedals the rocket trike across the mighty Missouri River in Montana. A spill from the Keystone XL tar sand pipeline could spell catastrophe for this river and all who depend on its precious water.
Renewable Rider Tom Weis hears third-generation rancher Chuck Nerud of Circle, Mont. talk about TransCanada's plans to run the Keystone XL tar sands pipeline three and a half miles through his property. Saying, "TransCanada thinks that they can come in here and take what they want," he emphasizes, "they don't show respect" for landowners. Calling tar sands "a highly toxic substance," he says, "it should be left in the ground." Chuck calls on President Obama to "stand up and protect us."
Renewable Rider Tom Weis rocket trikes across the Yellowstone River in Glendive, Mont. on an old steel bridge. He reflects on the threats posed to this national treasure by TransCanada's toxic Keystone XL tar sands pipeline.
Renewable Rider Tom Weis goes "old school," making a conference call with tribal allies from a phone booth in Ekalaka, Mont. where no cell phone service was available. Ron Seifert scouted the town in advance, locating the phone booth, which conveniently had a folding chair inside.
Renewable Rider Tom Weis pedals the rocket trike past oil wells just outside of Baker, Mont. Ron Seifert comments on how TransCanada has the option of pumping other crude into the Keystone XL mix here in Baker.
Renewable Rider Tom Weis reflects on life and death as he bids goodbye to Big Sky Country on the Keystone XL "Tour of Resistance." He shares the beauty of eastern Montana from the cockpit of the rocket trike on a gorgeous fall day.
Renewable Rider Tom Weis shares what it's like racing downhill in the rocket trike during the Keystone XL "Tour of Resistance."
EcoWatch Daily Newsletter
A new study shows that half of all Arctic warming and corresponding sea-loss during the late 20th century was caused by ozone-depleting substances. Here, icebergs discharged from Greenland's Jakobshavn Glacier. Kevin Krajick / Earth Institute /
EurekAlert!
The world awakened to the hole in the ozone layer in 1985, which scientists attributed it to ozone depleting substances. Two years later, in Montreal, the world agreed to ban the halogen compounds causing the massive hole over Antarctica. Research now shows that those chemicals didn't just cut a hole in the ozone layer, they also warmed up the Arctic.
Diane Wilson holds up a bag full of nurdles she collected from one of Formosa's outfall areas on Jan. 15. Julie Dermansky / DeSmogBlog
On the afternoon of Jan. 15, activist Diane Wilson kicked off a San Antonio Estuary Waterkeeper meeting on the side of the road across from a Formosa plastics manufacturing plant in Point Comfort, Texas.
After Wilson and the waterkeeper successfully sued Formosa in 2017, the company agreed to no longer release even one of the tiny plastic pellets known as nurdles into the region's waterways. The group of volunteers had assembled that day to check whether the plant was still discharging these raw materials of plastics manufacturing.
Malaysian Environment Minister Yeo Bee Yin (front 2nd L) and officials inspect a container containing plastic waste shipment on Jan. 20, 2020 before sending back to the countries of origin. AFP via Getty Images
The Southeast Asian country Malaysia has sent 150 shipping containers packed with plastic waste back to 13 wealthy countries, putting the world on notice that it will not be the world's garbage dump, as CNN reported. The countries receiving their trash back include the United States, the United Kingdom, France and Canada.
Trump leaves after delivering a speech at the Congress Centre during the World Economic Forum annual meeting in Davos on Jan. 21, 2020. JIM WATSON / AFP via Getty Images