This website uses cookies to ensure you get the best experience while browsing it. By clicking 'Got It' you're accepting these terms.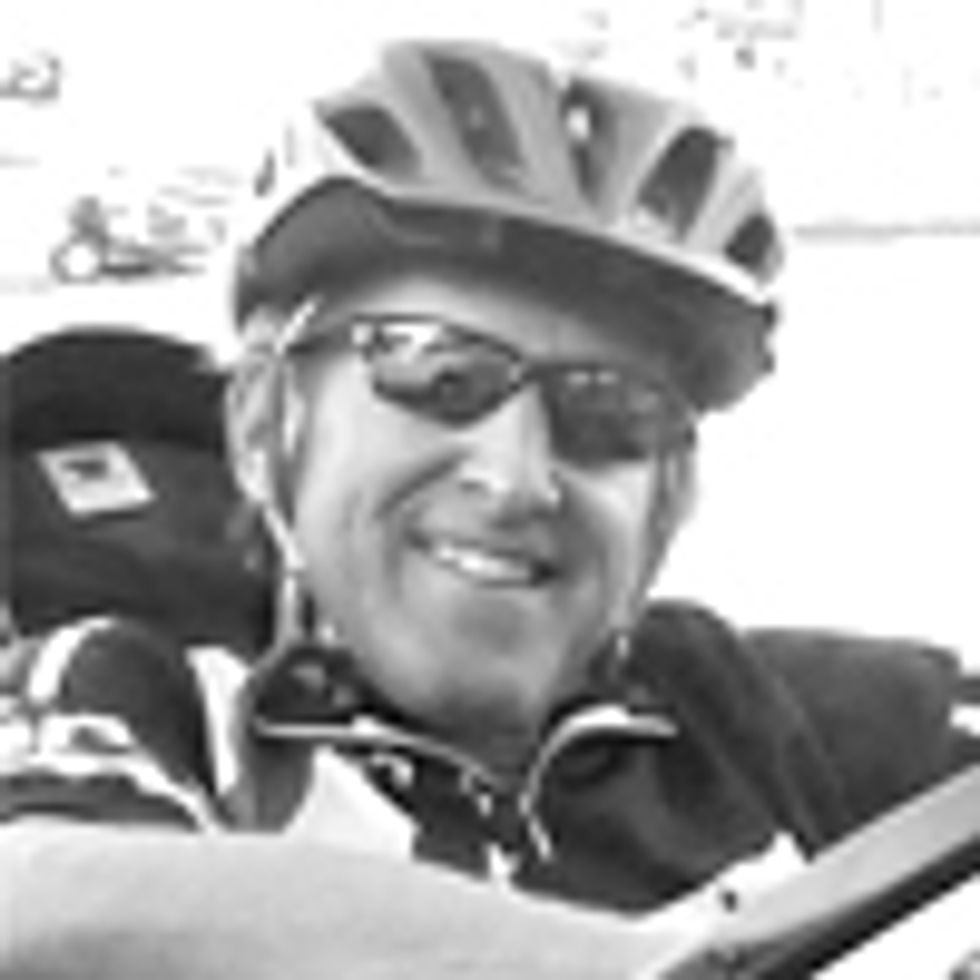 Welcome to Rocket Trike Diaries—a 10 week video tour of the 2011 "Ride for Renewables: No Tar Sands Oil On American Soil!" Join Renewable Rider Tom Weis as he pedals his rocket trike 2,150 miles through America's heartland in support of landowners fighting TransCanada's toxic Keystone XL tar sands pipeline scheme. Here are the video entries from Week Three:
Video Entry #16: Oglala Lakota Nation Solidarity March (Part V)
Members of the Oglala Sioux Tribe greet Renewable Rider Tom Weis with a powerfully inspiring solidarity march against TransCanada's toxic "Keystone XL" tar sands pipeline proposal in Pine Ridge, S.D.
Video Entry #17: Keystone XL "Tour of Resistance" Welcomed to Oglala Lakota Nation
Renewable Rider Tom Weis, Ron Seifert and the Keystone XL "Tour of Resistance" are welcomed to Oglala Lakota Nation in a most sacred & powerful fashion.
Video Entry #18: Riding "Warrior"
Renewable Rider Tom Weis gets taken for a ride by "Warrior" in Kiza Park near Pine Ridge, S.D., prior to being joined by Daryl Hannah, cowboys and Lakota tribal leaders in a solidarity ride against Keystone XL.
Video Entry #19: Daryl Hannah Joins "Cowboys & Indians" on Horseback to Fight Keystone XL
Daryl Hannah, Cowboys & Oglala Lakota & Sicangu Lakota tribal leaders join Renewable Rider Tom Weis on horseback in support of the Keystone XL "Tour of Resistance." It is powerful alliances such as these that will beat back TransCanada's toxic tar sands pipeline proposal.
Video Entry #20: "Cowboys & Indians" Alliance Formed Against Keystone XL
Ron Seifert films Oglala Lakota elder Alex White Plume shake hands with rancher Paul Siemens in a show of solidarity against the exploitation of Alberta's dirty tar sands, as Daryl Hannah & Sicangu Lakota Hereditary Chief John Spotted Tail look on.
Video Entry #21: "Cowboys & Indians" Join Keystone XL "Tour of Resistance"
Daryl Hannah and "Cowboys and Indians" join the Keystone XL "Tour of Resistance" near Pine Ridge, SD. Great Plains "Cowboys" are being described as the new "Indians" with their land being taken from them by a foreign invader. Keystone XL has united them in common cause.
Video Entry #22: Lakota Elder to Obama: "Be a Man and Be a Leader."
Renewable Rider Tom Weis listens to Oglala Lakota elder Alex White Plume call on President Obama to protect his people's treaty territory (Ft. Laramie Treaty of 1868) from TransCanada's Keystone XL pipeline. Alex asks President Obama to have compassion & "step up and be a man and be a leader around the world in human rights."
EcoWatch Daily Newsletter
The Visible Infrared Imaging Radiometer Suite on the Suomi NPP satellite acquired this image of forest fire smoke hovering over North America on Aug. 15, 2018. NASA Earth Observatory
New York City isn't known for having the cleanest air, but researchers traced recent air pollution spikes there to two surprising sources — fires hundreds of miles away in Canada and the southeastern U.S.
If temperatures continue to rise, the world is at risk from global
sea-level rise
, which will flood many coastal cities as seen above in Bangladesh. NurPhoto / Contributor / Getty Images
The mounting climate emergency may spur the next global financial crisis and the world's central banks are woefully ill equipped to handle the consequences, according to a new book-length report by the Bank for International Settlements (BIS), as S&P Global reported. Located in Basel, Switzerland, the BIS is an umbrella organization for the world's central banks.
Two ice fishers with a truck cut a hole in the ice near an ice fishing hut on frozen Lake Winnebago.
Richard Hamilton Smith / Corbis NX / Getty Images
By Susan Cosier
Come February in Wisconsin, almost everything will be covered in ice and snow. In little shanties on frozen Lake Winnebago, a 30-by-13-mile lake in the eastern part of the state, fishers will keep watch over rectangular holes cut into the ice with a chainsaw. When they spot a fin passing below, they'll jab their spears down deep. The lucky ones will earn themselves a lake sturgeon, a species that has prowled the earth's waters for more than 150 million years.
Fresno, California, seen above, is receiving $66 million for walking trails, sidewalks, bike lanes, and more. DenisTangneyJr / iStock / Getty Images
Grecia Elenes grew up in Fresno, California. She says some parts of the city have been neglected for decades. When she moved back after college she realized nothing has changed.
People are seen embracing at Numeralla Rural Fire Brigade near the scene of a water tanker plane crash on Jan. 23 in Cooma, Australia. Three American firefighters have have died after their C-130 water tanker plane crashed while battling a bushfire near Cooma in southern NSW this afternoon. Jenny Evans / Getty Images
Three U.S. firefighters gave their lives battling Australia's historic wildfires Thursday when their airborne water tanker crashed.