This website uses cookies to ensure you get the best experience while browsing it. By clicking 'Got It' you're accepting these terms.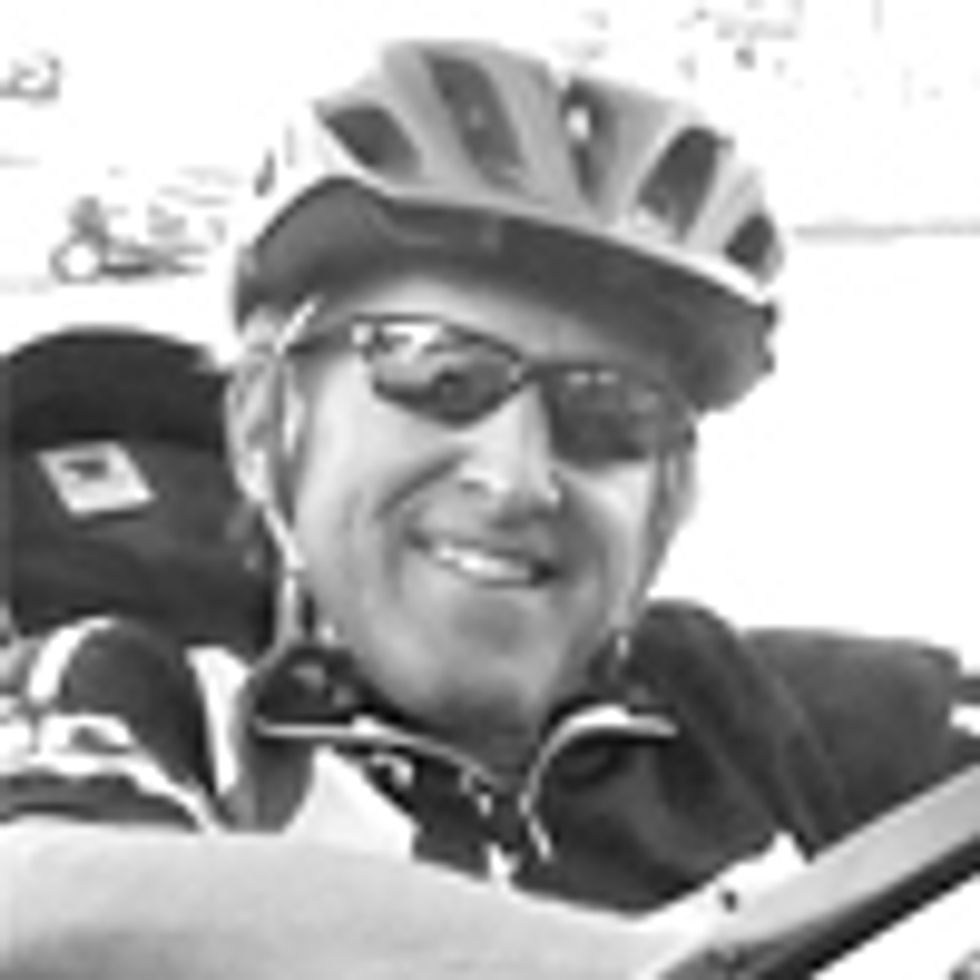 Welcome to Rocket Trike Diaries—a 10 week video tour of the 2011 "Ride for Renewables: No Tar Sands Oil On American Soil!" Join Renewable Rider Tom Weis as he pedals his rocket trike 2,150 miles through America's heartland in support of landowners fighting TransCanada's toxic Keystone XL tar sands pipeline scheme. Here are the video entries from Week Five:
Video Entry #30: Alex White Plume Rides Rocket Trike
Renewable Rider Tom Weis watches as Alex White Plume take the rocket trike for a spin through Kiza Park near Pine Ridge, S.D.
Video Entry #31: Chief John Spotted Tail: "You've Got to Take a Chance in Life."
Renewable Rider Tom Weis hears Sicangu Lakota Hereditary Chief John Spotted Tail talk about the Keystone XL "Tour of Resistance" solidarity rides in Pine Ridge and Rosebud. John explains how the tar sands pipeline is a violation of treaty (Ft. Laramie Treaty of 1868) territory and why it must be fought.
Video Entry #32: The Rosebud Sioux Tribe's Green Energy Dream
Renewable Rider Tom Weis speaks with Ken Haukaas, Economic Development Advisor to the Chairman of the Rosebud Sioux Tribe, about impediments to achieving their green energy dream. Ken talks about how destructive overcrowding in the home, 80 percent unemployment, and record suicide rates are destroying the social fabric of his people. The Tribe is doing their part to develop local economies by investing in energy efficiency, solar pv, solar thermal, small wind, industrial-scale wind, geothermal, sustainable timber for homes, and greenhouses for locally grown produce, but needs the federal government to honor their trust responsibility by meeting them halfway.
Video Entry #33: Why He Joined the Keystone XL "Tour of Resistance"
Renewable Rider Tom Weis hears Shane Red Hawk of the Sicangu Lakota Nation talk about why he stepped up to join the Keystone XL "Tour of Resistance." Shane brought out his horses to ride in support of his 8-year old daughter and Mother Earth. He poetically describes how we need to overcome division and differences, saying, "There's so much beauty in our diversity."
Video Entry #34: Protecting Keya Paha River from Keystone XL
Renewable Rider Tom Weis discovers the beautiful Keya Paha River shortly after crossing the South Dakota border into Nebraska. He talks about the importance of protecting this river—and others that most Americans have never heard of—from TransCanada's Keystone XL toxic tar sands pipeline.
Video Entry #35: Nebraska Woman to Obama: "Stop Giving the Public Lip Service"
Renewable Rider Tom Weis meets Alesiah Dart of Royal, Nebraska, who has a message for President Obama regarding Keystone XL: "He needs to stop giving the public lip service... he needs to just stop the TransCanada pipeline." She says, "I can live without oil, but I can't live without drinkable water."
Video Entry #36: Nebraska High School Student Hitting Keystone XL "Head On"
Renewable Rider Tom Weis meets Thomas Higgins of O'Neill, Nebraska, who explains why young people should join the fight to stop Keystone XL. Thomas' grandpa is featured in the documentary, "Pipe Dreams," with the pipeline slated to cross his family's land. Thomas proclaims, "I'm hitting this head on... gotta get it stopped while you can..."
EcoWatch Daily Newsletter
The icebreaker Polar Star in Antarctica. Ville Miettinen / The Revelator / CC BY-NC 2.0
By Tara Lohan
Part of Joellen Russell's job is to help illuminate the deep darkness — to shine a light on what's happening beneath the surface of the ocean. And it's one of the most important jobs in the world right now.
Psychedelic mushrooms are currently classified as a Schedule I drug by the FDA, and possession is a felony nationwide. juriskraulis / iStock / Getty Images
Democratic presidential candidate, former Vice President Joe Biden speaks during a campaign town hall meeting at Vista Grande Jan. 28 in Clinton, Iowa. The Iowa caucuses are February 3. Chip Somodevilla / Getty Images
Joe Biden put his hand on the chest of an Iowa voter and told the man to vote for someone else when the voter asked the former vice president about his plans to replace gas pipelines, The Independent reported.
Greening the barren mountain has helped recharge groundwater levels in the villages. Photo by Gurvinder Singh. Mongabay India
Jamini Mohan Mahanty is out for a morning walk every day. At 91, he is hale and hearty. A resident of Jharbagda village in Purulia district, West Bengal, Mahanty thanks the "green mountain" in his village for having added some extra years to his life.

A wild Woodland Bison walks in the Arctic wilderness. RyersonClark / iStock / Getty Images Plus