Robert F. Kennedy, Jr. to Keynote SXSW Eco
Feb. 21, 2016 10:09AM EST
Business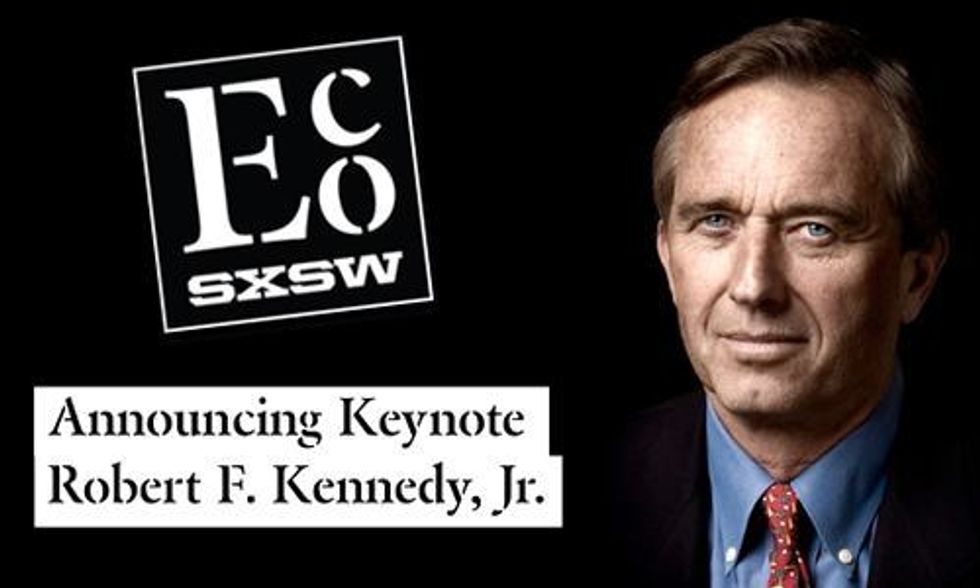 Robert F. Kennedy, Jr. will keynote the sixth annual SXSW Eco in Austin, Texas Oct. 10 - 12. Kennedy, president of Waterkeeper Alliance, will discuss the role natural resources play in our work, health and identity as Americans, and why we must protect them.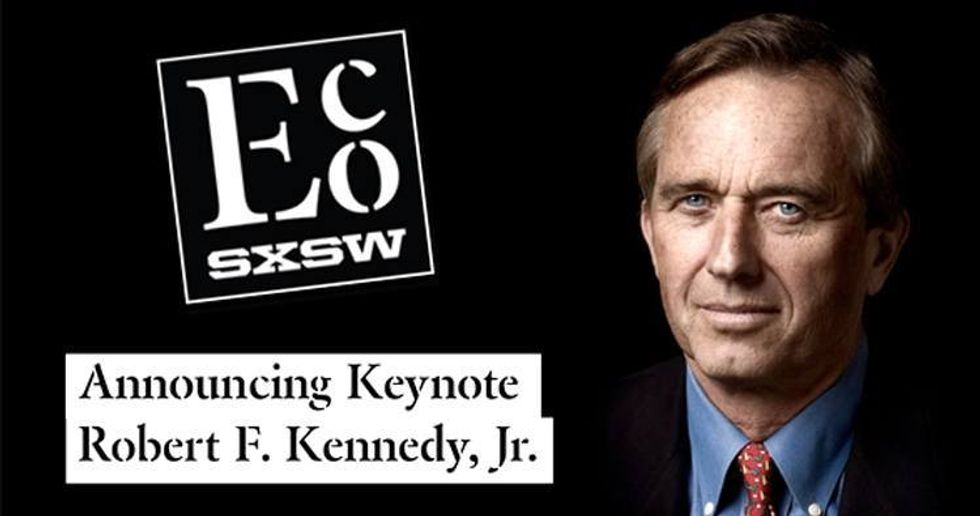 This year's event will explore why environmental policy equals good business policy, and how a rapid transition to renewable energy is key to revitalizing our economy. Kennedy will elaborate on the importance of a clean energy revolution while exposing the people and industries that are working to maintain the status quo.
The mission of SXSW Eco is to "create a space for business leaders, policy makers, innovators and designers to advance solutions that drive social, economic and environmental change." SXSW Eco is a platform for the community and they are looking for ideas, designs and technologies from you that will help change the world.
They invite you to contribute to the program by submitting your session and event idea for this year's event now through April 29. There will then be a public voting period, May 9 - 20, so the community can help select what sessions will be presented at this year's conference.
SXSW Eco is also offering two competitions this year, one featuring startups called Startup Showcase and the other, Place By Design, highlights creative placemaking and community design projects. Apply for the Startup Showcase now through June 24 and apply for the Place By Design now through May 27.
Don't miss out on this year's event, which will tie together many of SXSW Eco's interconnected themes, including policy, energy, water, communications, advocacy and corporate responsibility.
Watch this video to learn more about SXSW Eco:
YOU MIGHT ALSO LIKE
Koch Brothers Plotting Multimillion Dollar War on Electric Vehicles
Elon Musk Shows His Love for Dramatic Tesla Video With Powerful Message
6 Reasons Al Gore Believes 'We Will Prevail' in Climate Fight
Bernie Sanders: 'If We Can Rebuild Villages in Iraq, We Can Damn Well Rebuild Flint, Michigan'
EcoWatch Daily Newsletter
Recent Stories from EcoWatch